I love this time of year. Here in New York, the long stretchy of humidity is finally being broken up with occasional 75-degree days. The laziness that overpowered my June and July has finally abated. It's time to make new goals and get back to work — with a pumpkin spice latte in hand.
Here's what I got up to in August.
Destinations Visited
New York, NY
Vienna, Austria
Favorite Destination
Vienna was lovely — but I was especially partial to the neighborhood of Grinzing.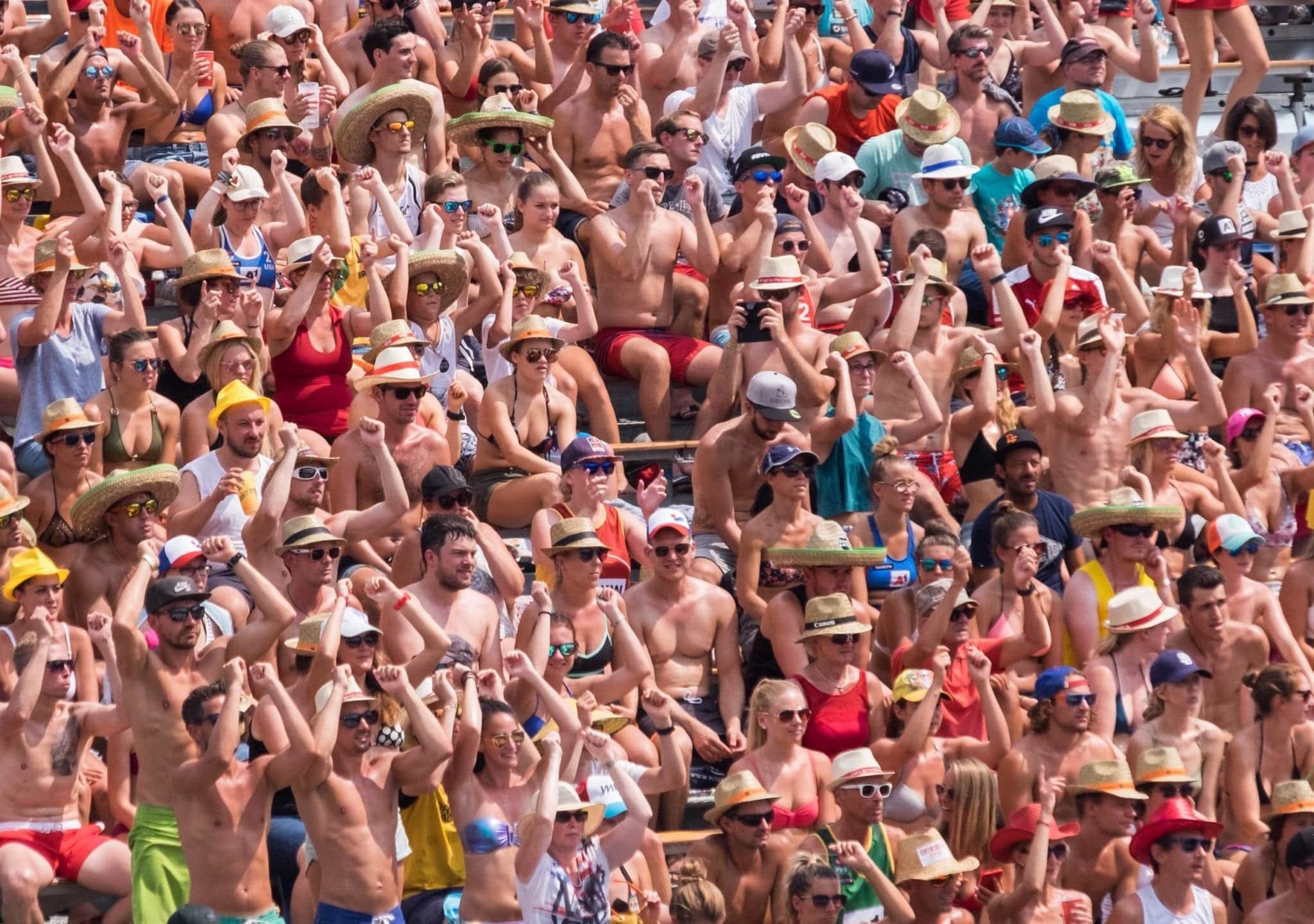 Highlights
A fun trip to Vienna for beach volleyball with Cailin. I've already written about it in depth, but it was such a nice trip. And a most unexpected way to spend my 34th birthday.
A fun trip to Spa Castle. Spa Castle is a legendary Korean Spa in Queens and my sister has always wanted to go, so I took her for her birthday gift. We had an AWESOME time! You first spend time in the single-sex area with all the baths (total nudity required), where you can pay to get a Korean scrub treatment done. I highly recommend this — it's painful at times, but your skin feels so smooth, the buckets of water the lady pours over you feel like silk.
Next you go to the coed areas, where you wear the uniform of a t-shirt and shorts over your bathing suit. You can go swimming in the outdoor pool areas, and inside there are tons of different saunas. Going in the saunas in t-shirts and shorts is a bit weird, but it's a good time. Then Sarah got us foot massages for my birthday! Absolutely blissful. If you've read any of my Thailand posts, you know that foot massages are one of my favorite things in the world…I still balk at paying more than $7 for an hourlong foot massage, though!
If you go, definitely go during the week as early as possible. It gets insanely crowded. And if you're going to splurge on a spa treatment, get the Korean scrub. There is a free shuttle to the spa from Flushing — get there 10 minutes before the shuttle is due to leave. And afterward, get some great Chinese food in Flushing! I had the best Portuguese egg tart of my LIFE at New Flushing Bakery — and believe me, I've eaten a LOT of Portuguese egg tarts, including in Portugal and Macau!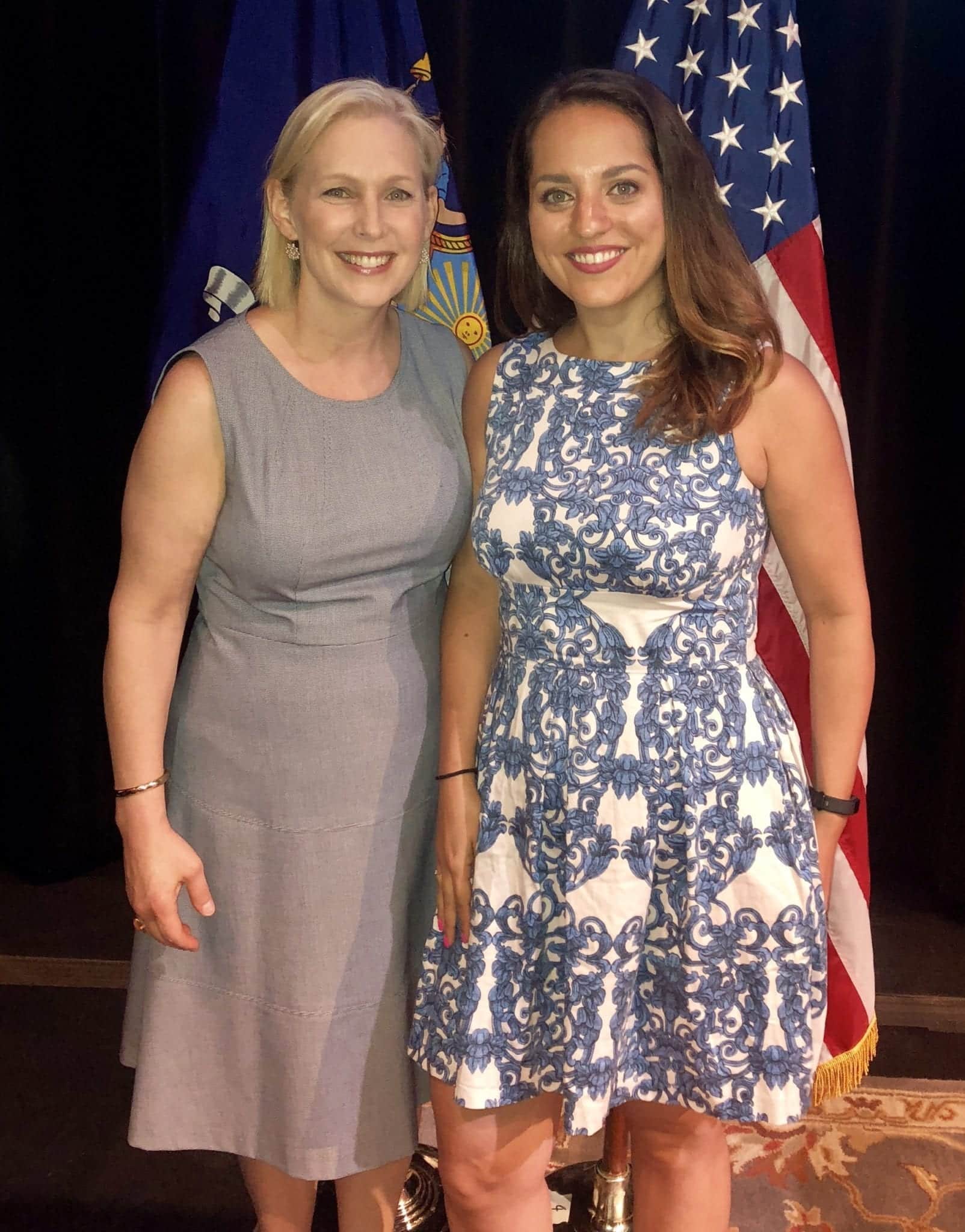 Meeting Senator Kirsten Gillibrand. The Senator was doing a town hall at Pratt Institute in Brooklyn, and I went with my friend and her baby. While we didn't get picked to ask a question, we did get to meet her and take a photo with her at the end! (Also, the whole time we were urging the baby not to spit up on the Senator. He did not. He was a perfect angel and both Senator Gillibrand and Congresswoman Clarke loved him!)
Lots of fitness milestones. Lifting more weight than ever, squatting lower than ever, jumping higher than ever. I feel awesome!
Lots of good times with friends in New York. Lots of long walks through Central Park, trying new restaurants, and enjoying the best of summer. I've been spending a lot of time working this month, but I've been trying to add time outside whenever possible.
All of the raspberries. August is raspberry season and I'm going through box after box of them!
Challenges
I FOUND MY FIRST GRAY HAIRS. Or should I say that Cailin pointed them out gleefully as I was getting my hair braided in Vienna. Two gray hairs on the back of my head.
"You have two grays," Cailin told me.
"No, they're blonde!" I replied. "I have lots of light blonde hairs all over my head."
"No, those are definitely gray," she said, pulling one to the front of my head. I gasped. It was unmistakably gray.
Yeah, maybe my sobbing on Instagram Stories was a bit overdramatic…but yeah. I shouldn't be surprised; most of my friends my age have grays. I'm happy and proud to grow older, but I was hoping I had a few years left before I had to start worrying about my hair!
I tore something in my back. I was jumping up into a pull-up and something behind my right shoulder went awry. And man, I was in SERIOUS pain the next day. I recovered in about a week, but I haven't done much pulling since. A lacrosse ball was an absolute savior for the first few days — I held it against the wall with my body and rolled it over the painful part.
I got stuck in my elevator. For the second time this year. And this time the doors opened halfway between two floors, which was terrifying. And I didn't even have my phone — I was in the elevator going back to my apartment because I had forgotten it! But I just pressed the "2" button and it closed and went down to the second floor as normal. My super and neighbors all say, "Yeah, just press the button and you'll be fine," but I find it less than reassuring.
Just barely missing Janet Jackson. I was floored when Janet Jackson announced a surprise concert at a Harlem block party, a short walk from where I live! I headed down there and the crowd was excited, but sadly it got started late and I had plans, so I had to miss it. (I almost never go to concerts, but I went to Janet's All For You tour when I was in high school. She would have been the first artist I've seen more than once.)
Most Popular Post
What It's Like to Turn 34 — My annual birthday post, and what my mid-thirties feel like.
Other Posts
What to Eat in New Orleans — All of the quintessential dishes of New Orleans, along with some weird ones — and where to get them.
How to Plan a Weekend Getaway to Cleveland — My guide to Cleveland, a fun, delicious, and artsy city.
Yes, I Went to Vienna to Watch Beach Volleyball with Austrian Airlines — All the details of my trip to Vienna to watch the Beach Majors!
Solo Female Travel in Italy — Is it Safe? — A super-long, in-depth guide to solo female travel in a country I know extremely well.
A Typical Day on an Antarctica Expedition Cruise — What do you actually do in Antarctica, anyway?
Most Popular Photo on Instagram
Like this shirt? You can own it! I'm happy to announce that Cailin and I have started a new apparel shop on Amazon. It's called Adventurous Merch and we designed several travel-themed t-shirts that we ourselves would actually want to wear. Check the store out here!
Amazon's merch department is very limited for now and so far the store is only available in the US (you'll get an invalid link if you try accessing it outside the US), but we look forward to Amazon rolling it out in other countries soon.
What I Wore This Month
I loved, loved, loved this denim dress that I got from Rent the Runway Update — I wore it a million times! RTRU lets you buy items at a discount if you really love them, but it was an expensive Derek Lam dress and I couldn't quite justify the $395 price tag. That's the point of renting standout pieces instead of buying! How beautiful is it, though?
I didn't take many other photos of my outfits this month, but here is the romper that started my Romper Revolution of 2017. It's by BB Dakota and you can get it on Amazon. It comes in blue, too.
What I Watched This Month
I've been watching some videos of the late great Queen of Soul, Aretha Franklin. While her performance at the Kennedy Center Honors is my absolute favorite (I watched it live and my mouth fell open multiple times), I recently discovered her performance of "Rolling in the Deep." It's worth a watch if you haven't seen it — not only is her voice divine, but I love the playful confidence she has throughout the song.
What I Listened To This Month
I'm enjoying the second season of the Slow Burn podcast — it's all about the events leading to Clinton's impeachment. I was in middle school during most of the scandals and didn't understand a lot of what was happening, but this fills in a lot of the gaps in my knowledge, including more about Whitewater and Troopergate and Vince Foster. I highly recommend it, especially if you're around my age and only remember parts of what went on.
As soon as I'm done, I plan to listen to the first season of Slow Burn, which is about Nixon and Watergate.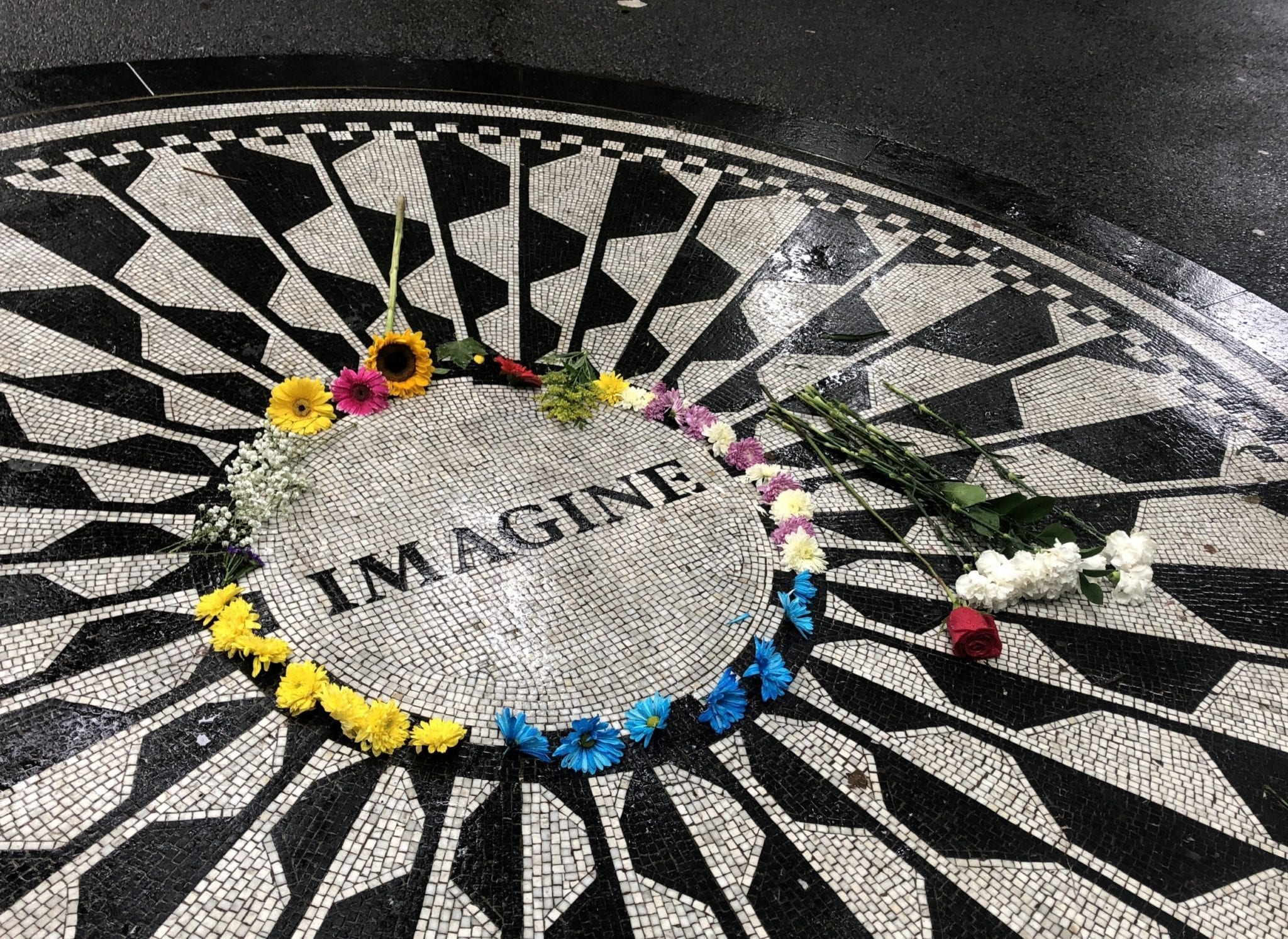 What I Read This Month
This month I read two more books related to research I'm doing, and I'd rather not bore you with the details, so I won't review them here. So far I'm up to 47 books in 2018, which has me on track to finish about 70 by the end of the year. If I hustle I may be able to beat last year's record of 72.
The Finnish Way by Katja Pantzar (2018) — I have been waiting for a book like this. Nordic culture is so popular right now, and after reading Helen Russell's The Year of Living Danishly and my friend Lola Äkerström's Lagom about Sweden, I have been eager for a book on the Finnish lifestyle. I adore Finland — I just feel like I understand the country and the people on a deeper level.
Finland is all about sisu — grit and perseverance in the face of challenges. It's sisu that gets Finns swimming through icy water in winter. Finns are focused on constant light physical activity, eating healthy, spending time in nature, and working for the collective good of all people. In fact, lately I've been thinking about how Finnish and Japanese culture are so similar! It's an interesting and calming read and it will show you more ways to bring happiness into your life. I've noticed a big difference in my own life since I started adding long walks in Central Park a few times a week.
Educated by Tara Westover (2018) — Tara Westover was raised by survivalist Mormon parents on a mountain in rural Idaho. They were planning for the end of days and didn't believe in government or modern medicine; as a result, Westover and her siblings received no education growing up. Yet she studied for the ACT and got into Brigham Young University, and once getting there, didn't even realize she was supposed to read her textbooks. Yet she learned, succeeded, and went on to earn a Ph.D at Cambridge University. As you can imagine, reconciling her past and present was immensely challenging.
Westover's childhood is like nothing I've ever read before — her father, whom she later believed was bipolar, scared the family with conspiracy theories of the government murdering innocent Mormons and made all his children do dangerous work collecting junk. There were so many near-deaths from accidents and because they didn't believe in medicine, everything was treated at home by their healer mother. Just imagining that someone could grow up in that environment and become a scholar — it's inconceivable. This is definitely one of the best releases of 2018 so far and it reminded me a lot of Jeannette Walls's The Glass Castle, one of my favorite memoirs of all time.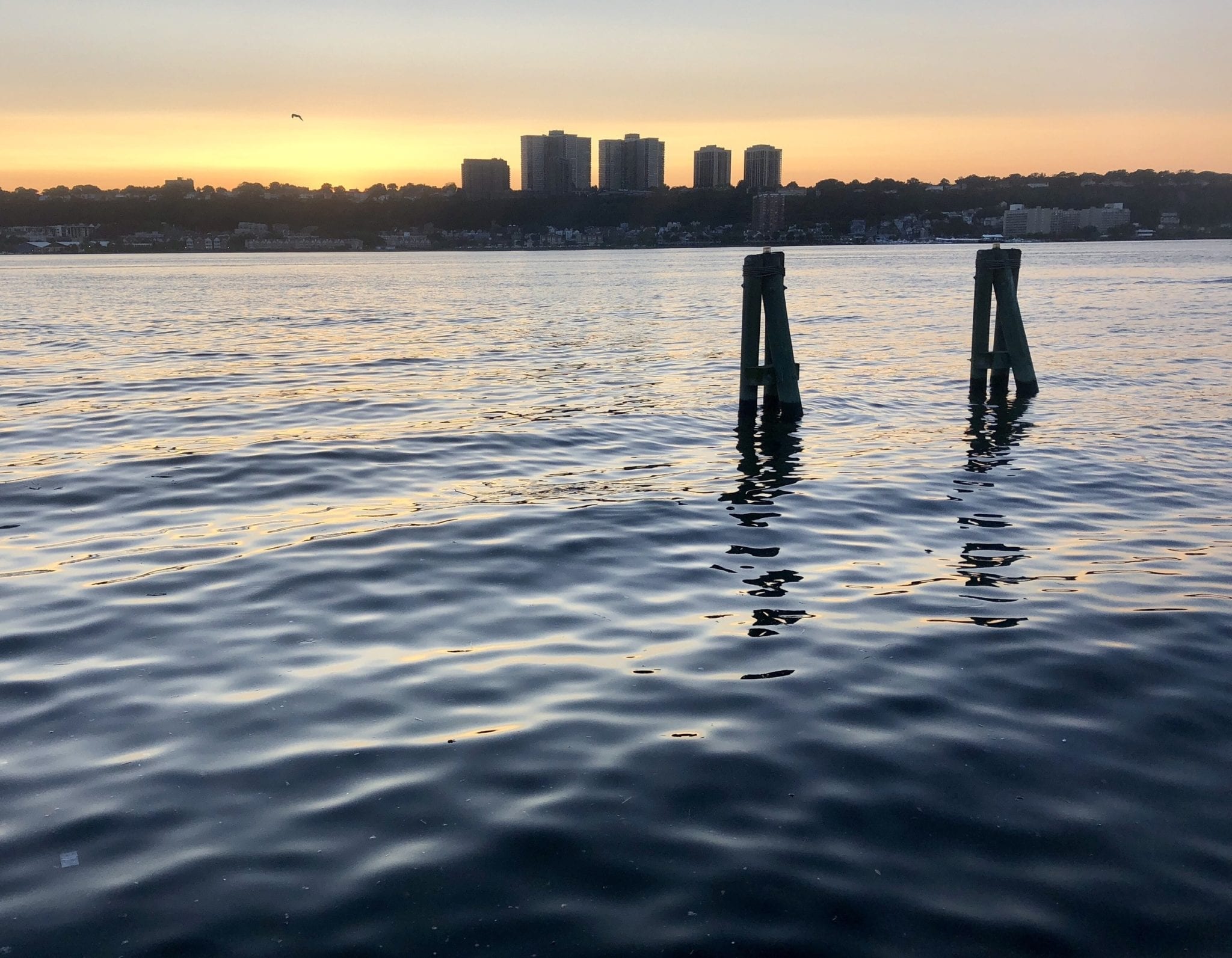 Drop Dead Healthy by A.J. Jacobs (2012) — After being hospitalized with a freak case of Caribbean pneumonia and his fitness-loving wife urging him to take better care of himself, A.J. Jacobs decided to live a healthier lifestyle. And because he writes memoirs about being a human guinea pig, he decided to spend two years trying to be the healthiest person alive. He tried all kinds of diets and exercise, and even spent a month concentrating on a different part of the body — healthier ears, healthier fingers, a healthier endocrine system. And yes, he finished a significantly healthier person, to his wife's delight.
This book was a reread for me. I love Jacobs's writing and now that I'm more interested in health and nutrition than I was a few years ago, I figured it deserved a second read. You learn so much about health, while laughing along the way. And the most important thing is that it's impossible to be completely healthy — in order to spend all the time eating, exercising, and meditating perfectly, you end up sacrificing stress-reducing time with family and friends. So he ended up picking and choosing a few behaviors to keep, and it made me decide what to prioritize in my own life as well.
The Kiss Quotient by Helen Hoang (2018) — I've been wanting to read a book by a neurodivergent author, and this was perfect — a romance novel told from the point of view of a woman with autism, written by a woman with autism. Stella is a brilliant and wealthy econometrician, but she struggles with social cues and has never had a boyfriend. She decides to hire an escort to teach her the basics — but soon she ends up falling for him. And as much as he tries not to, he falls for her, too.
To be honest, this is a typical cheesy romance plot, where everything would work out if you just communicated!! But the autism angle really makes things interesting, as does Michael's home life with a big Vietnamese family. I decided not to think about it too hard and enjoyed it for what it is. A delightful and different love story.
Coming Up in September 2018
I'm going to Williamsburg, Virginia! And this isn't a solo trip — I'm going for a girls' getaway with my friend Oneika! Until now the only place I've been in Virginia is Arlington, which is more or less Washington, DC, so I'm excited to see more of the state. We're getting a car and driving around the region.
Williamsburg will be at the end of the month, and before that I'm mostly staying put. There will likely be two quick trips within North America, and you'll hear about them soon. Other than that, this is going to be a major work month for me — I'm excited to share what I've been working on with all of you!
Where are you going in September? Share away!
The post AK Monthly Recap: August 2018 appeared first on Adventurous Kate.