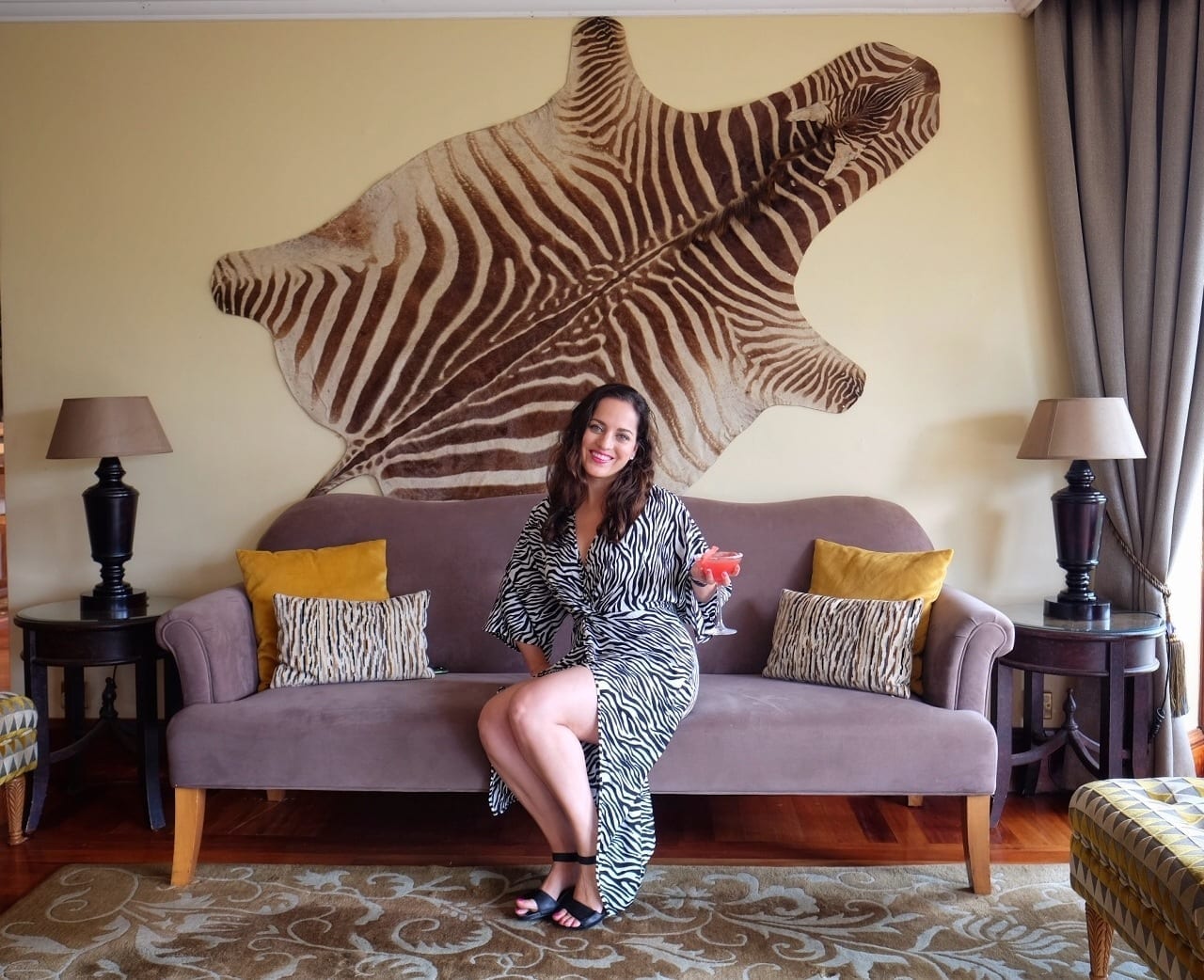 This month was about…Kenyamerica? It's hard to define this month as a whole — I spent the first 10 days in Kenya, enjoying the brilliant sunshine, and the final 20 days living a low-key life in the chilly, damp northeast US.
That's how much of my life has been lately. I live a normal life in New York most of the time, then I go on a trip and it's like I've jumped into someone else's life. It's not quite as extreme as in 2012, when my broke ass spent a night in the cheapest hostel in London I could find (in the bottom of a triple-decker bunk bed) and the next night, I was hosted in the hotel in the Faroe Islands that had hosted Bill Clinton.
Not quite that different. But close.
I do love it. But as life goes on, I'm craving more and more time at home.
Destinations Visited
Nairobi, Nanyuki, and Maasai Mara, Kenya
New York, New York
Reading, Beverly, and Lynn, Massachusetts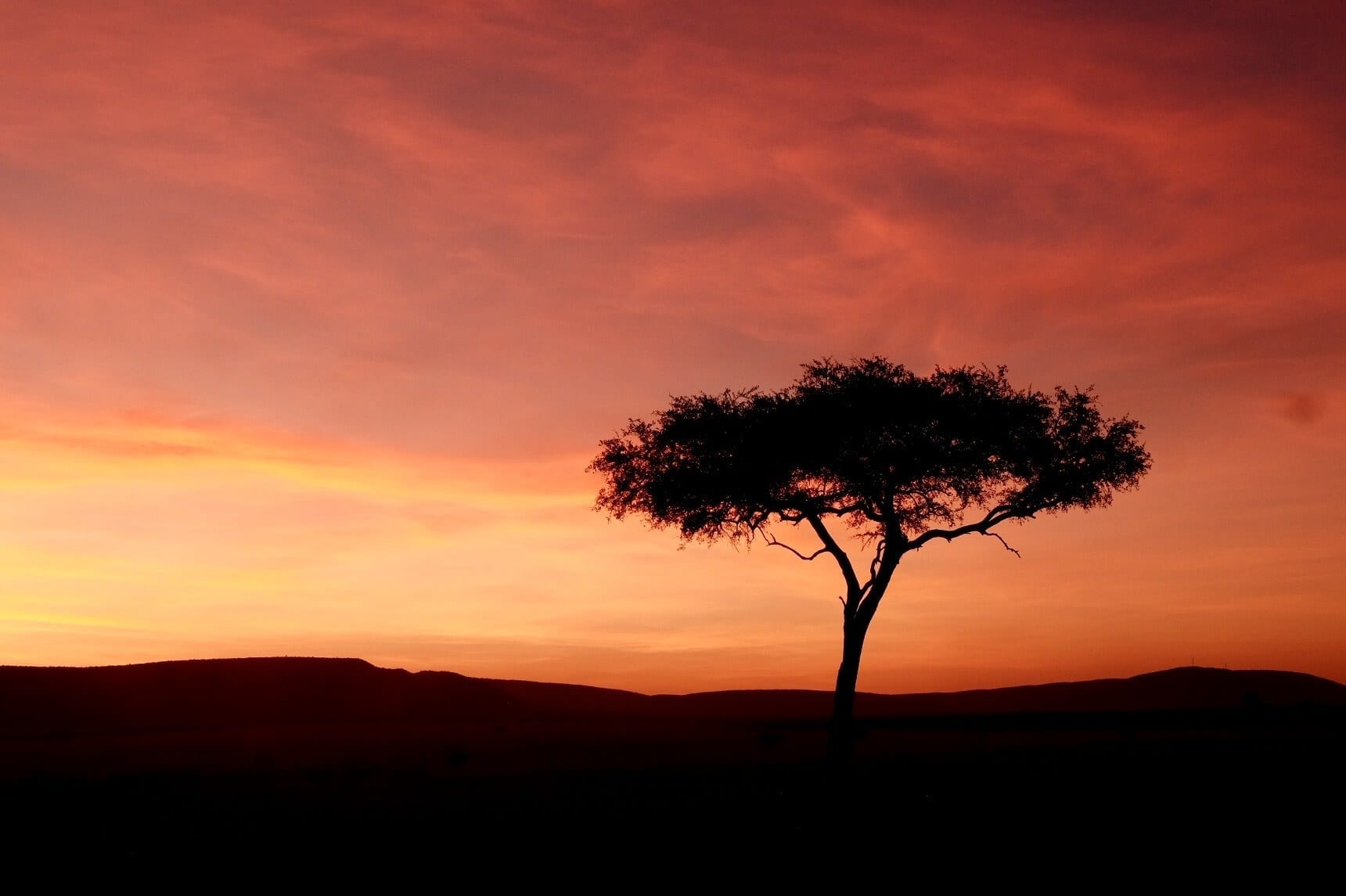 Highlights
An amazing trip to Kenya. I'm going to go into it in more detail, but the trip took in three destinations: Nairobi, the Mount Kenya area, and the Maasai Mara. In Nairobi I stood atop a skyscraper, fed giraffes out of my hand, and visited a local climate center. In Mount Kenya I stood right on the equator, fed a rhino, went horseback riding and saw elephants cross in front of me, and got to witness the last two northern white rhinos in the world.
Safari, as always, is one of my favorite things in the world, and the Maasai Mara delivered. This time my favorite animals were the baby warthogs! They were so tiny and cute! And I can't believe my luck — I've been on three safari trips in my life and I saw the Big Five all three times. That, plus all the sundowners, made it one for the ages.
I also got to fly on one of the first nonstop flights from JFK to Nairobi on Kenya Airways — in business class! They were great flights and it was so nice to fly direct instead of going through Europe and adding on an extra eight hours!
A Blue Wave in the midterm elections. It may not have been obvious on election night itself — but as days passed and more elections were called, it became clear just how significant this was. The Democrats won the House by the largest midterms margin IN HISTORY. I can't wait for the new Congress to arrive on January 3.
A nice Thanksgiving at home. It was low-key and nice! I went home for almost a whole week.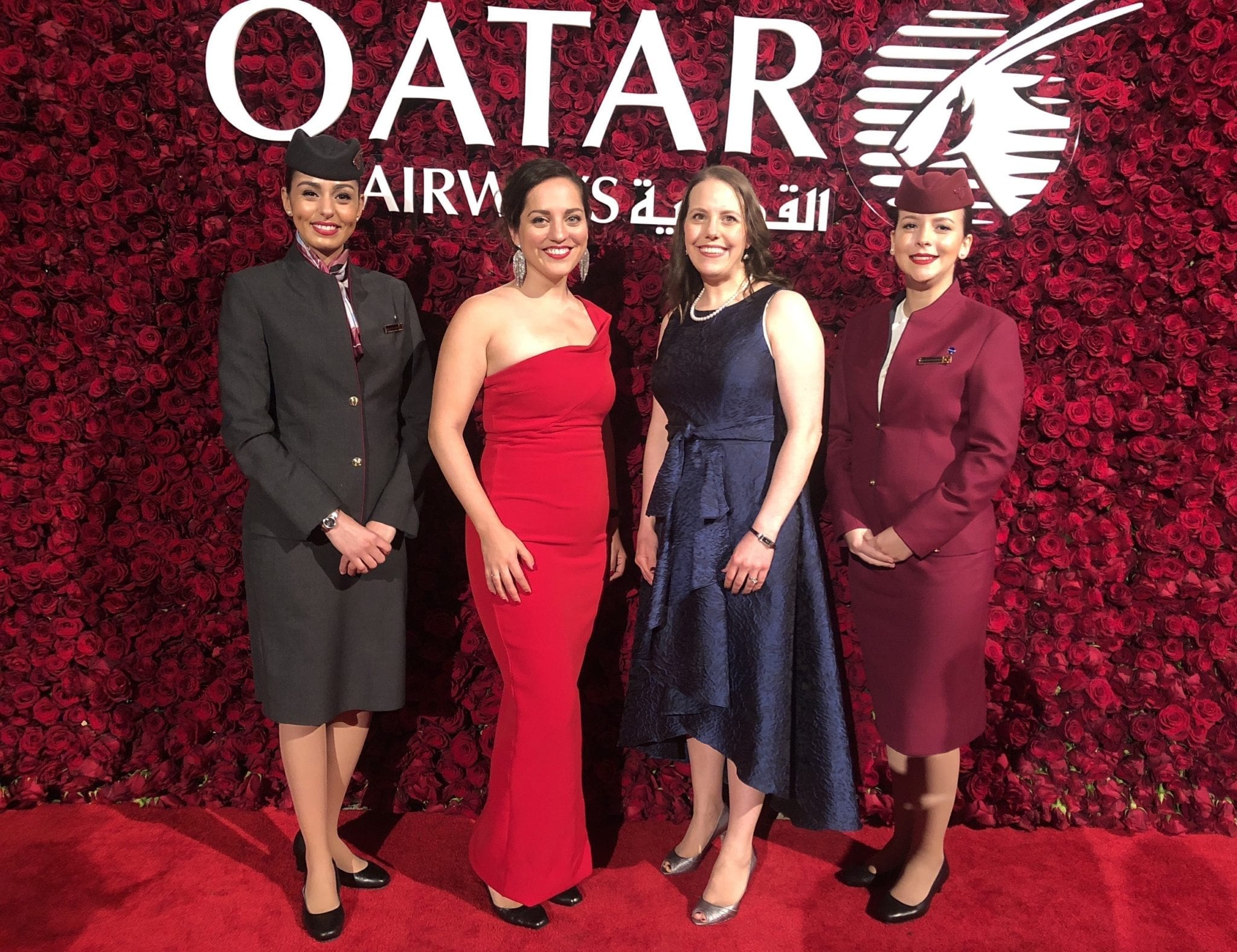 A beautiful gala and Alicia Keys concert. I attended a gala dinner for Qatar Airways and brought my friend Beth. It was a beautiful and fun evening with red roses everywhere, a saxophonist freestyling to "Return of the Mack," and a dinner involving steak and burrata. Alicia Keys was amazing! She is an outstanding live performer and I loved hearing so many songs I've loved for years.
Good times in New York. I visited the Neue Galerie for the first time — I loved the current exhibit. The Bao is a good spot for soup dumplings in the East Village. And now that Christmas is back, I've been checking out my favorite Christmassy destinations in the city, like Bryant Park and Union Square.
Challenges
There was a fire and explosion at my gym, Equinox on West 92nd St., this month. Thankfully nobody was hurt — but the gym is going to be closed for awhile. (Or maybe. So far I've been receiving constant emails saying, "We're open!" "We're closed!" "We're open again!") I'm sad that I won't get to go to my regular Zumba classes.
The good news is that I now have access to all the Equinoxes in New York in the meantime, which is nice. I'm training at the Sports Club on 67th and Columbus for the time being, and it is SO awesome. It could even double as a coworking space.
I lost my beloved hat. Yeah, I left my safari hat on the security line at the airport in Nairobi (why you go through security after arriving is beyond me), and even an hour later they claimed their staff had all changed over and nobody knew where it was. I'm especially sad because it was a secondhand designer item and I can't find the equivalent anywhere.
A missed trip to Boston. Every time I go home to Massachusetts, I end up overwhelmed with family and friend obligations and end up staying in the suburbs the whole time. This time I was so excited to just go to Boston for the day and have a fun day exploring my old haunts — only to get sick that morning and not wanting to go anywhere. Oh, well. There's always Christmas.
Six months of winter has begun. Six months? Really? Well, considering that I was in my big winter coat until the end of April this year, six months it is. We had our first snowfall — six bloody inches! — and the entire region ground to a halt. Some of my friends had a four-hour commute that day.
I'm all the more determined to live without owning a car for the rest of my life.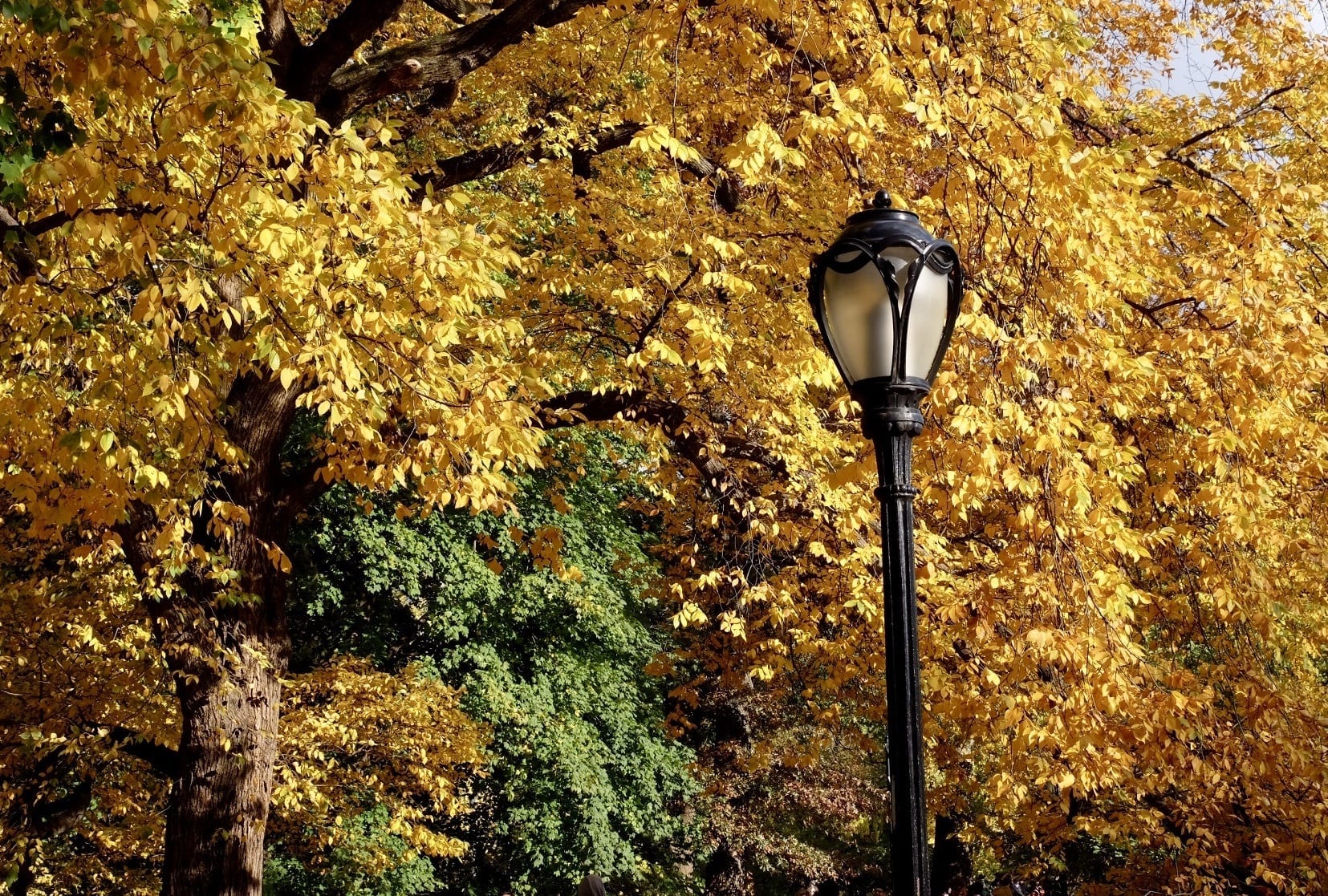 Most Popular Post
The Best Gifts for Travelers: 2018 Edition — one of my most popular posts every year!
Other Posts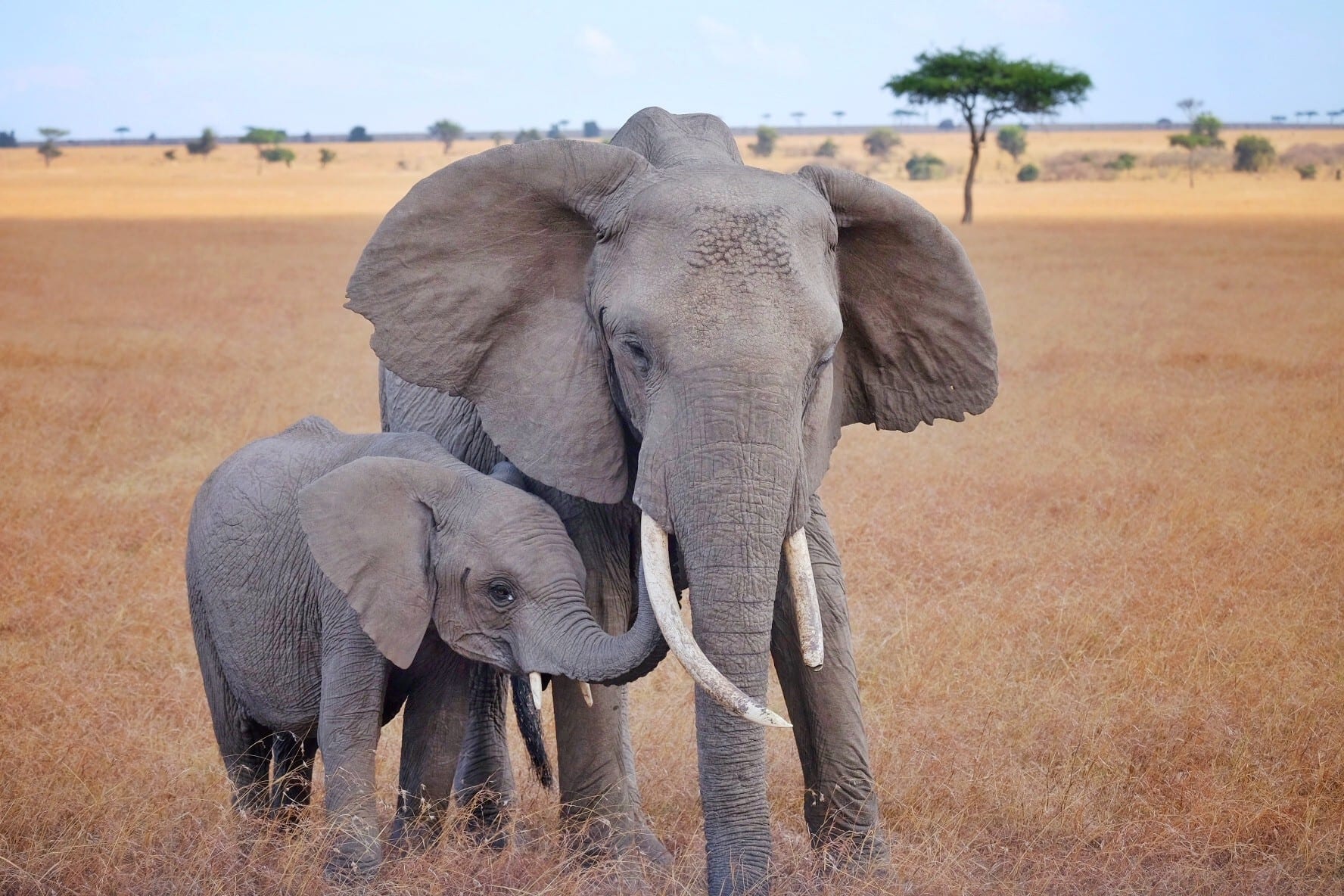 Most Popular Photo on Instagram
I love this photo of a mama and baby elephant! It was clear how much they loved each other. For more updates from my travels, follow me on Instagram at @adventurouskate.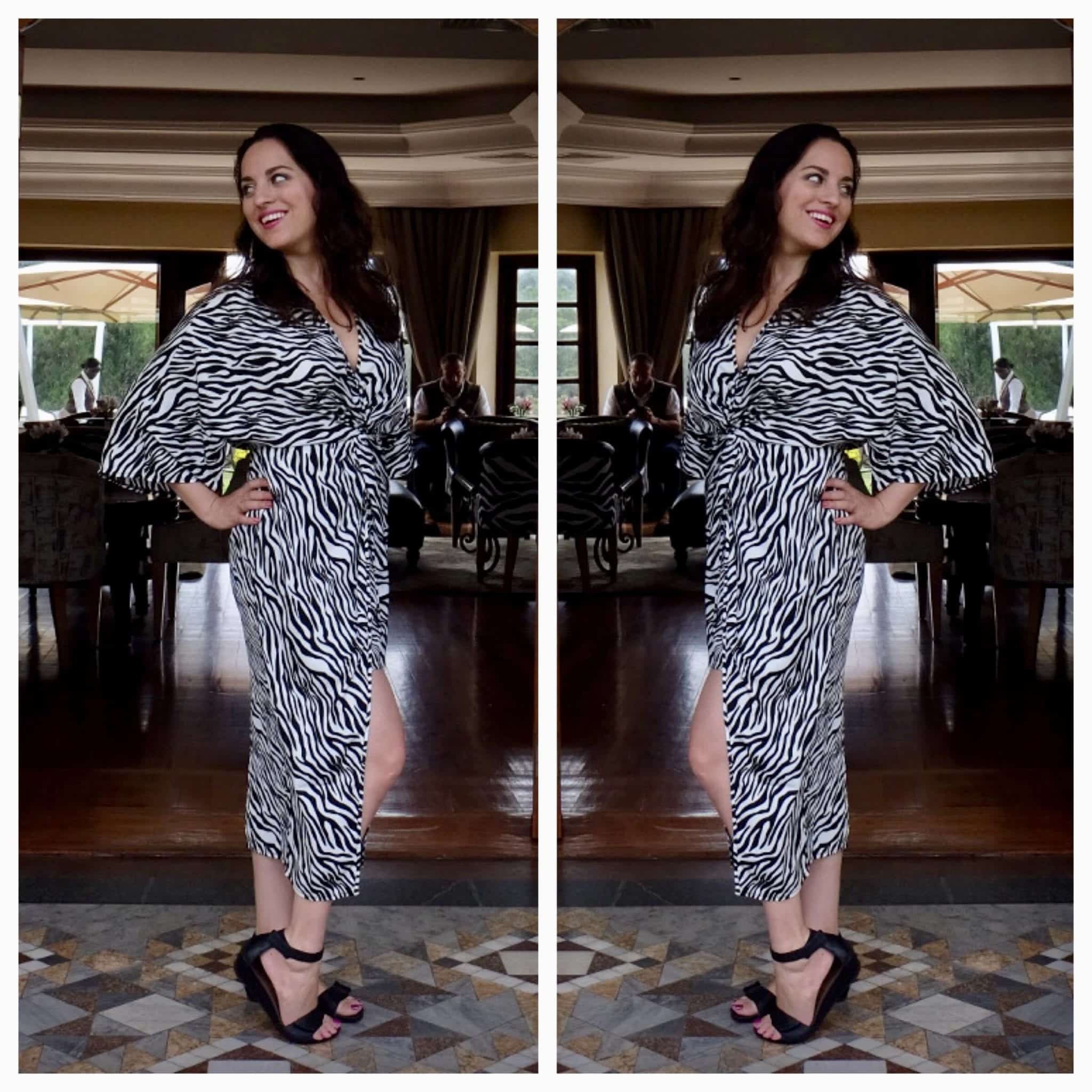 What I Wore This Month
Oh, it was a GOOD month for fashion! I planned my wardrobe for Kenya more carefully than I ever have elsewhere. I think I ended up looking pretty good for just 15 kg of luggage, including carry-on!
First up was this zebra dress from Asos. I wanted to bring something thematically appropriate and loved the kimono sleeves — but I'm not sure when I'll ever be able to wear it again. (This is why I prefer renting and secondhand!)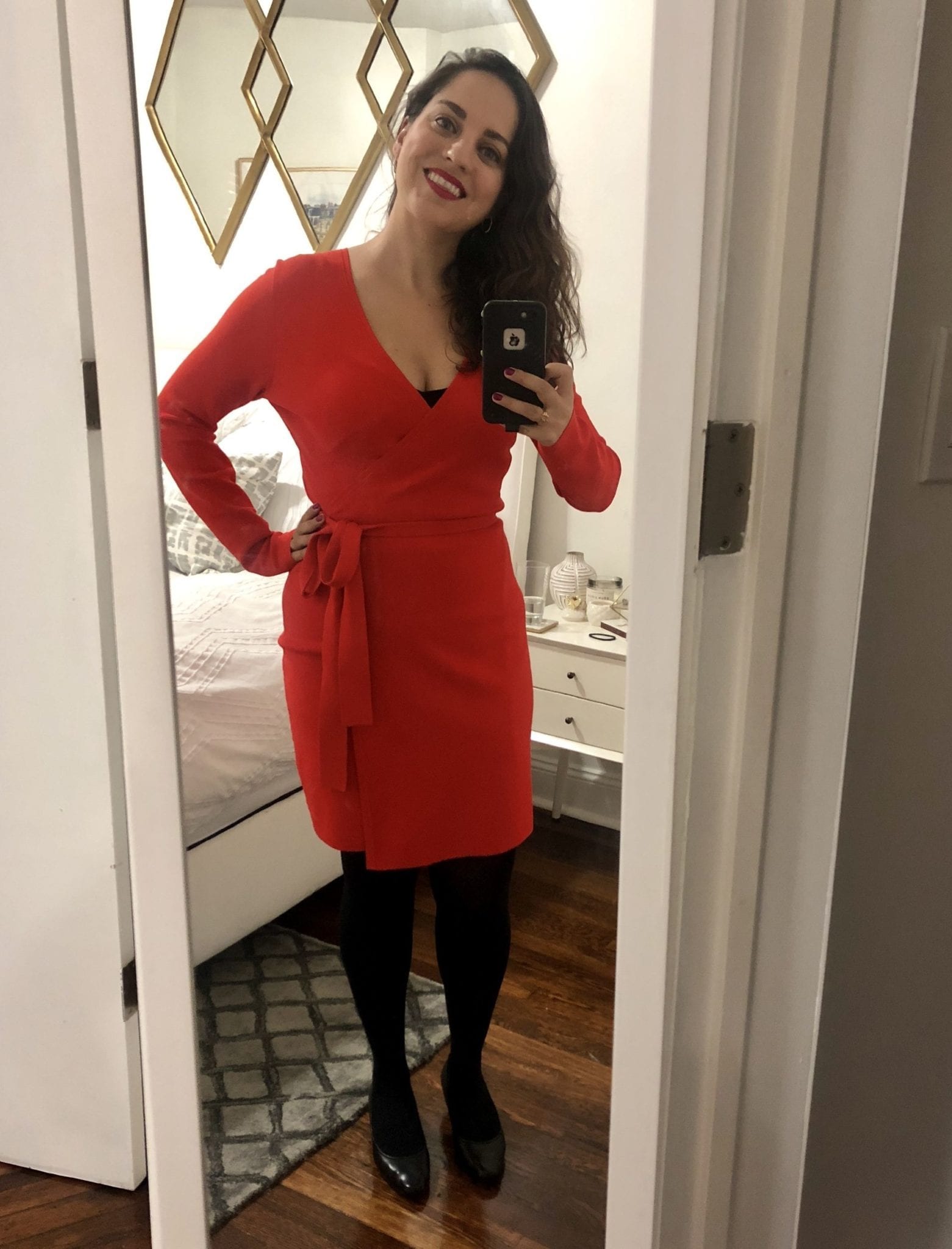 I'm not sure that Diane von Furstenburg dresses fit me quite right, but after a little rearranging, this orangey red dress looked lovely. I rented it from Rent the Runway.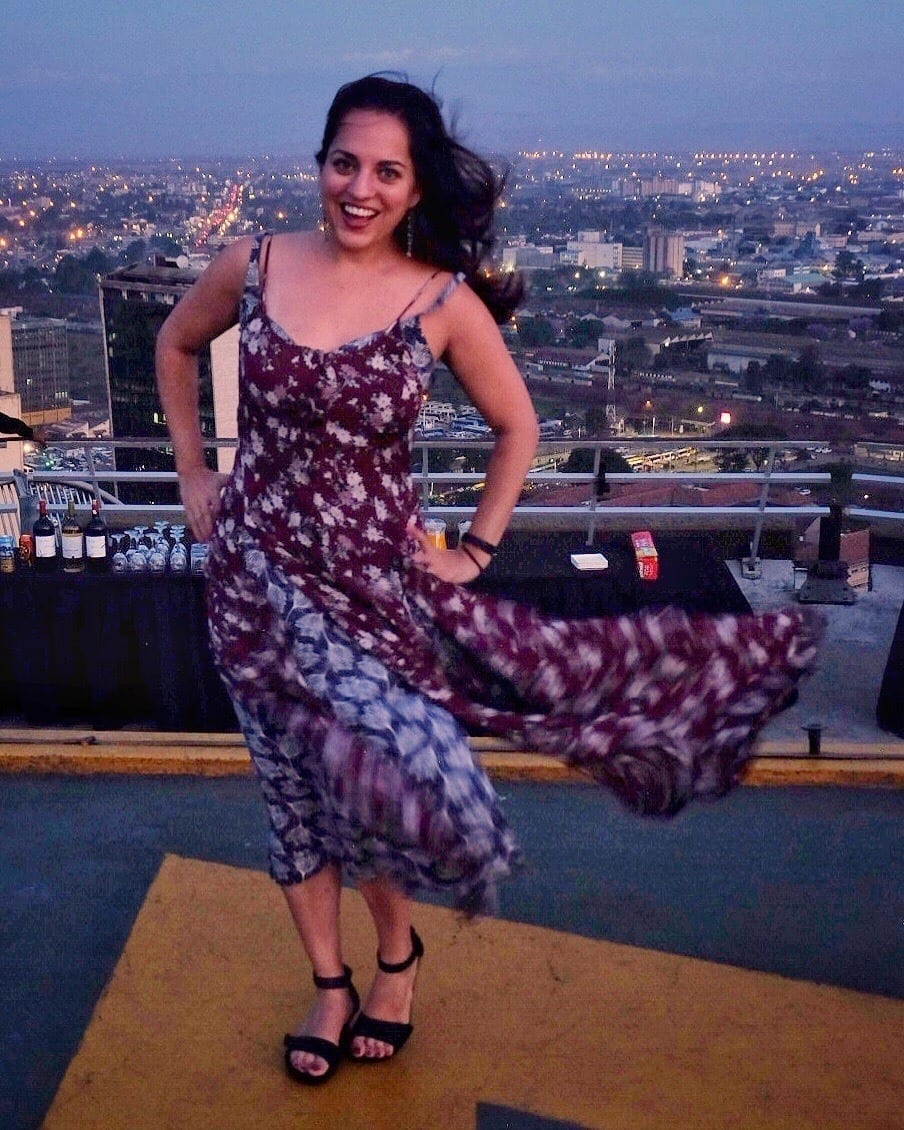 I am madly in love with this Cinq a Sept dress. It's made of two dresses sewn together and the panels flutter — perfect for windy destinations! I rented it from Rent the Runway.
And finally, my safari outfit. I bought the hat (Brooklyn Hat Co.), jacket (White House Black Market), and boots (Steve Madden) secondhand from Poshmark; the jeans are H&M, the earrings are Kate Spade, and the sunglasses are Prada. You can get $5 off your first Poshmark order with the code ADVENTUROUSKATE.
What I Watched This Month
I am so angry about House of Cards. That final season was beyond terrible. I have loved that show for years, I've invested a lot of my time in it, I forgave the more lackluster seasons and ridiculous plot points — and to be given that absolute trainwreck of a final season was an insult to us all.
I'm also enjoying Patriot Act with Hasan Minhaj on Netflix. Every Netflix talk show has been cancelled so far, and I really want him to succeed. Give it a watch!
Did you watch House of Cards? Are you as angry as I am? Did you recover by watching the Great British Bake-Off, as that show fixes everything?
What I Listened To This Month
This month I asked my friends for recommendations for episodic podcasts — investigative podcasts that fold out over the course of a season, rather than a different story in each episode. My friends are amazing and they gave me exactly what I wanted.
Here are a few of their recommendations:
Last Seen, about the still-unsolved Isabella Gardner Stewart Museum heist in Boston in the early 90s
In the Dark (Season 2), about the racist prosecution of a Mississippi man
The Habitat, about a group of scientists living in a bubble on a volcano in Hawaii for a year as simulation of a trip to Mars
Gladiator, about Aaron Hernandez, a pro football player turned murderer
Uncover: Escaping NXIVM, about the NXIUM cult
The Teacher's Pet, about a cold case from 30 years ago in Australia
So far I'm on Last Seen, which is good but has so many characters I'm having trouble keeping them all straight. This month I'm enjoying The Dream, which is about multi-level marketing. My all-time favorite is still Dirty John.
What I Read This Month
After a mostly lackluster year, I landed in an EXCELLENT month for reading! Every November, I end up reading a ton of books published that year so I can have a good overview for my "Best Reads of the Year" post that I do every December. So far I'm up to 57 books in 2018.
Stay with Me by Ayobami Adebayo (2017) — Taking place in Nigeria in the 1980s, this novel tells the story of Yejide and Akin, a married couple deeply in love who decide that polygamy is not for them. But after four years without conceiving a child, their family forces Akin to take a second wife. Yejide knows that to save her marriage, she must have a child, no matter what it costs her. And the decisions she and Akin make reverberate for decades.
OH MY GOD, THIS BOOK. This book wrecked me in every direction, and I read the whole thing in a day. It has now jumped to one of my two favorite books of the year, along with Tayari Jones's An American Marriage. (Not only that, the two books are perfect companions to each other, both being about marriages attempting to survive the worst of circumstances, told from the point of view of both spouses.) This book went in so many directions I didn't expect and surprised me constantly. I felt so many emotions for the characters and my face scrunched up in an instant in the final pages — I love it when that happens.
Also, I'm glad that so many more African books are being published in the US without being "torture memoirs" about surviving war and genocide. Africa has so much beautiful literature and Americans deserve to have more of it readily accessible.
Becoming by Michelle Obama (2018) — In the long anticipated memoir by the former First Lady, Michelle Obama tells the story of her life in three parts: "Becoming Me," about growing up in a working-class family in Chicago; "Becoming Us," about meeting and marrying Barack Obama and the start of their career pivots from law to public service, and "Becoming More," about her life as First Lady. Most of the book focuses on everything that shaped her into the person she is today; a smaller part talks about things that happened behind the scenes.
I absolutely loved getting to hear her life story from her point of view — and find out that some of the things you believe are actually not true. (Their ice cream date and their Do the Right Thing date were two separate events, not one!) The most fascinating section is "Becoming Us" and getting to know Barack as a normal person, before he was famous. I had no idea how service-driven she was long before Barack entered politics. I left fascinated by her mother more than anyone else, and how she trusted her kids to do the right thing and let them make their own decisions. And I love that this book touched on what a big deal everyone made when she touched the Queen. (She points out that the Queen wouldn't have put her arm on hers in return if she didn't like it!) It's the top selling book of the year and I'm glad to have it on my shelf.
The River Between by Ng?g? Wa Thiong'o (1965) — I wanted to read a book by a Kenyan author while in Kenya, and this is the first work published by Kenya's most beloved author. Two teenage sisters are on the cusp of circumcision — female genital mutilation, seen as an entry point to adulthood. As Christians, they are forbidden to be circumcised. One sister decides that she wants to be circumcised anyway, wanting to go through what she sees as a traditional entry to womanhood in her tribe — and her decision ends up causing damage that reverberates for years. The story is told by Waiyaki, a local teacher who is divided between preserving tradition and modernizing. The entire book is an allegory for Kenya in a time of colonialism.
I really liked this book. I did not expect to hear arguments from women in favor of female genital mutilation (albeit written by a male author), and I'm glad I got exposed to a different point of view, however abhorrent. Though I do have to say I rolled my eyes a bit — it's true that male authors in every culture write female characters who get sexually aroused by just about anything (in this case, the sound of a river). Give me a break. Aside from that, I found this to be a very interesting reading about the reverberating effects of colonialism in Kenya, told by the people who lived there for generations. That perspective is all too rare. I've since learned that today Ng?g? Wa Thiong'o only writes in Kikuyu, his native language, so that his writing can be more accessible to Kenyans.
American Prison: A Reporter's Undercover Journey Into the Business of Punishment by Shane Bauer (2018) — This groundbreaking account follows reporter Shane Bauer as he becomes a correctional officer in a for-profit prison in Louisiana. Private prisons exist on being able to reduce costs and increase recidivism as much as possible, and as a result, the conditions are a living hell for employees and especially prisoners. In between chapters about his time as a $9-per-hour CO in Louisiana, Bauer details the history of imprisonment in America and shows how slavery created a pipeline to the prison system of today.
I knew nothing about private prisons until it became a plotline on Orange is the New Black, and I was shocked and flabbergasted that a business can exist that is incentivized upon imprisonment. This book is ugly in lots of ways — private prisons try to squeeze out every penny possible, and they do so by cutting corners and cruelly punishing their prisoners. If the point of prisons is to correct behavior, private prisons do the opposite — the more they dehumanize people, the most money they make. This is a book that every American needs to read. We need to end private prisons for good.
Coming Up in December 2018
Howdy, Dallas! I'm making a quick trip to Texas and my first-ever trip to this big city, for a great reason — seeing Elton John live in concert! More on that soon. It's going to be a short trip, but I would love a recommendation for a great brunch spot in Dallas, if you know of any.
Beyond that, I'm going to be home visiting family in Massachusetts. I have a baby shower early in the month (yep, I'm becoming an auntie once again!) and I'll be home for Christmas, but I'll be back in New York for New Year's (nowhere near Times Square, I assure you).
What did you get up to in November? Share away!
The post AK Monthly Recap: November 2018 appeared first on Adventurous Kate.