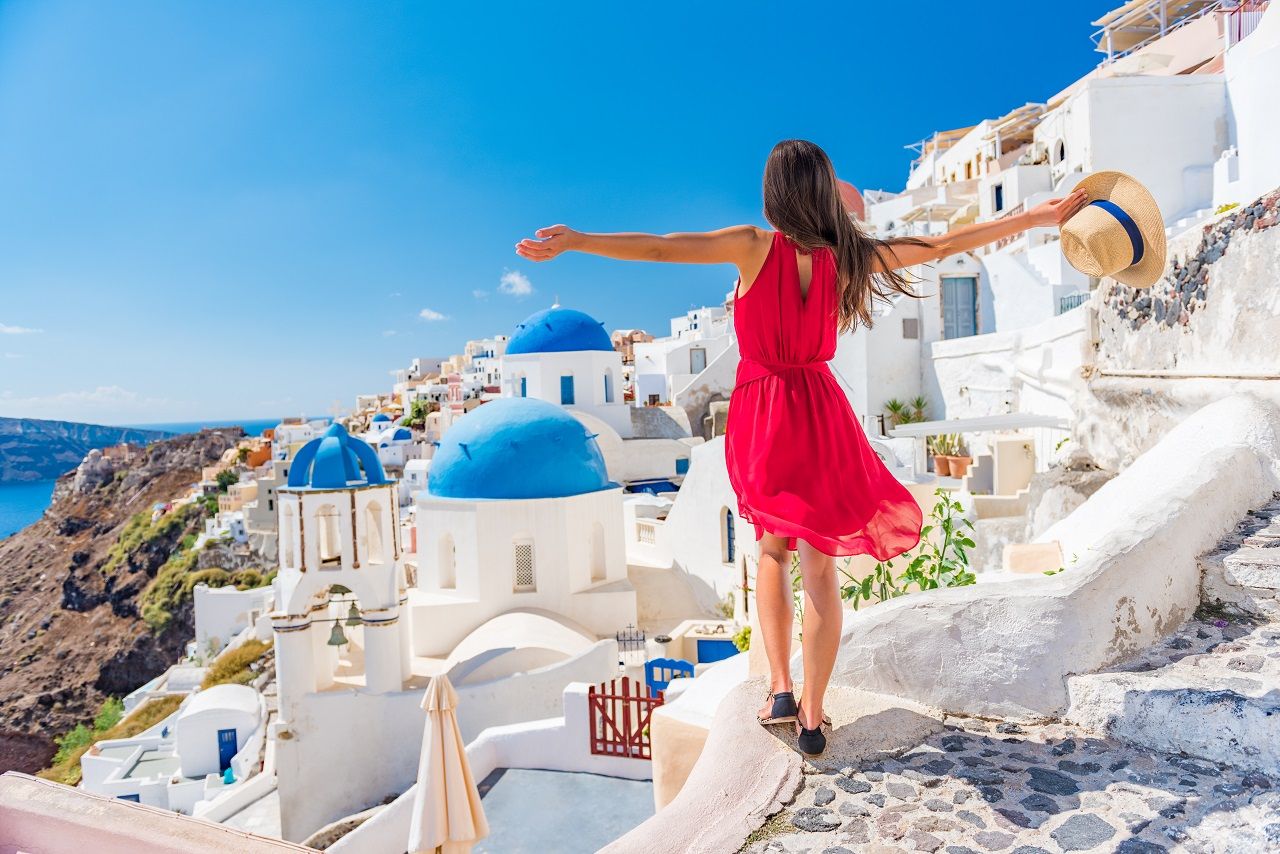 Greece is on many travelers' European bucket lists, and if you happen to have some Instagram know-how, you might get to go there for free. Travel company Unforgettable Greece is looking for someone to spend nine days in Greece, and all you have to do is post photos of your trip on Instagram (which you were probably going to do anyway).
If chosen, you would be taking over the Unforgettable Greece Instagram account for the duration of your trip, receive a $600 stipend, and enjoy comped stays at some of the country's nicest hotels in Crete, Athens, Mykonos, Santorini, and more. You will also be given a Samsung S10 to take photos, just to ensure you're not slumming it with an iPhone 6. And no, you don't have to travel alone. The winner is allowed to bring one friend along for the ride.
According to Unforgettable Greece, the ideal candidate is someone "who knows how to capture eye-catching Instagram shots and isn't afraid to throw themselves into different activities and new environments."
If this describes you, applying is easy. Just upload your best travel photo to Instagram and tag @UnforgettableGreece and #UnforgettableInstagrammer in the caption. Applications are open now through November 15.


More like this:
10 unspoiled Greek islands that won't stay that way for long, according to search data
The post Get paid to travel through Greece and Instagram your trip appeared first on Matador Network.