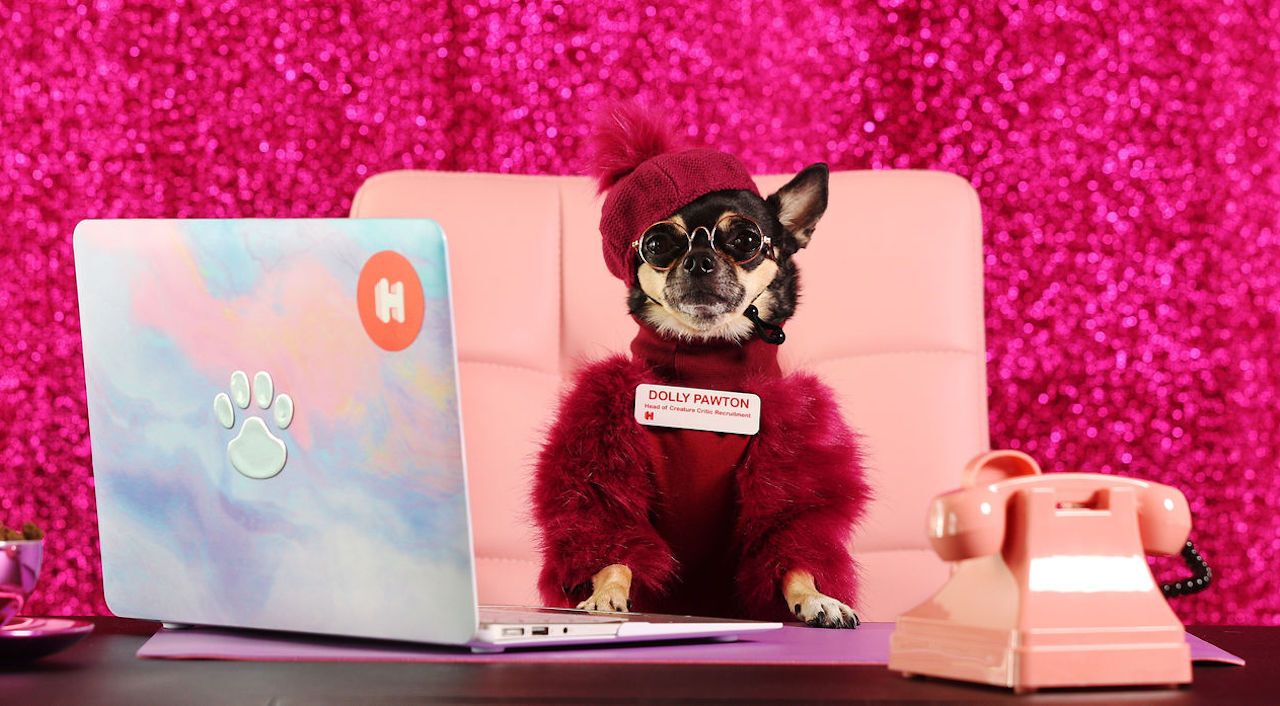 Since the pandemic began, more travelers than ever are looking for pet-friendly accommodations. Searches for pet-friendly hotels on Hotels.com have increased by 300 percent in recent months, but there's one problem — all the hotel reviews out there are written by (and for) humans. That's why the website is launching a new team of "Creature Critics" to help review the world's best pet-friendly hotels.
The application site reads, "With pet travel on the rise, there has never been a greater need to have fluffy felines and cute canines, compiling a list of 'pedigree', pet-friendly hotels."
Hotels.com is hiring three pets and their owners to be part of the new initiative. Each pet owner paid will receive 10 free nights on Hotels.com (valued at $150 per night) to test out the best pet-friendly accommodations in the country and report back on their experience.
The site is looking for pets and owners with a "taste for Hotel Life, have bags of personality, and (most importantly) can fit in a hotel room. Sorry horse girls." You can, however, enter with a hedgehog, rabbit, or other small creature.
To apply, just upload a picture of your pet to Twitter or Instagram with the #CreatureCritics tag and follow @hotelsdotcom. You should also add a caption telling Hotels.com why you deserve to win. Entries must be submitted before October 9, 2020.

More like this
The post Hotels.com wants to hire your pet to review pet-friendly hotels as a 'Creature Critic' appeared first on Matador Network.