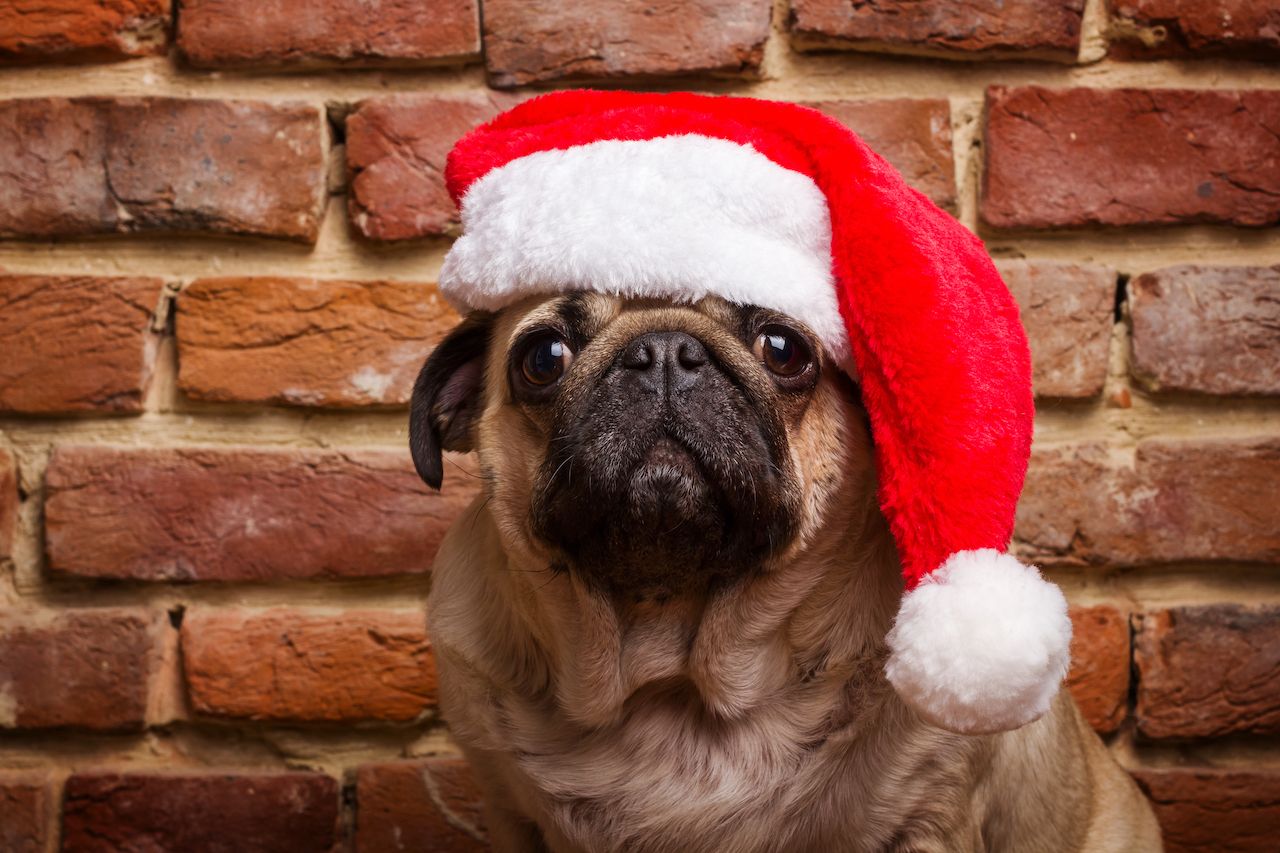 It's not really Christmas unless dogs can get in the holiday spirit too. With the opening of the Pug Cafe in London's Shoreditch neighborhood — catering to pugs, Pomeranians, and dachshunds — dog lovers will get to have the ultimate Christmas experience, sipping specialty coffees and bubbly alongside their canine companions. The cafe will feature free puppuccinos, pawsecco, and champaws, as well as a menu of seasonal cocktails. There will also, of course, be a full menu tailored to dogs, including pipcakes, mince pies, and canapés for your dog to indulge in.
The cafe will be open to those with and without dogs, but if you are a dog owner, you'll receive a complimentary Dog Lover's bag of treats. The first 350 people to reserve a spot at the cafe will also receive a free Pet Teezer brush, and a grooming expert will be present to attend to dogs who require some trimming.
The cafe will be hosted at The Allegory bar and restaurant on December 8 for one day only. You must book in advance for 80-minute time slots for specific breeds: 10:00 AM and 12:40 PM for pomeranians, 11:20 AM and 3:20 PM for dachshunds, and 3:00 PM and 4:40 PM for pugs.
To reserve your spot, email the official website with your name, your dog's name, the total number in your party, and your preferred time slot. Tickets cost $15 for dog owners and their guests, and $19 for those without a pet. Children under 16 are $8 for dog owners and $10 for children without dogs. Only four dogs are permitted per reservation.


More like this:
The 7 best places in the world for dog lovers
The post A Pug Cafe is hosting an exclusive Christmas party for the dogs of London appeared first on Matador Network.