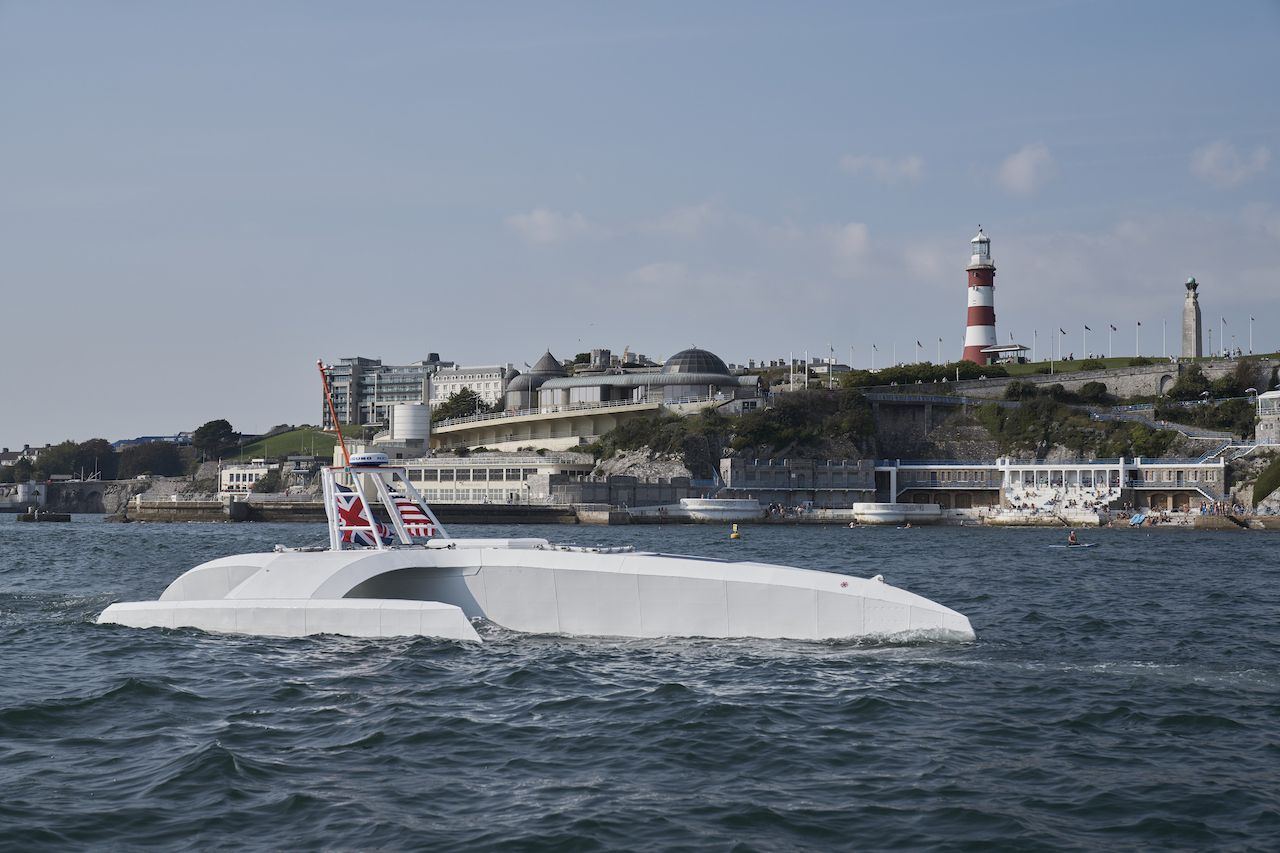 A ship named the Mayflower will be crossing the Atlantic in 2021, but it's going to look a lot different than the one from 1620. The ship was supposed to cross the Atlantic this year to mark the 400th anniversary of the Pilgrims' landing at Plymouth, but the occasion was delayed by the COVID-19 pandemic. Now the voyage will take place in spring 2021, only it won't have a human crew or passenger.
This iteration will be powered entirely by artificial intelligence. The 50-foot-long trimaran won't just cross the ocean from Plymouth, England, to Plymouth, MA, but will conduct scientific studies along the way on topics like global warming, micro-plastic pollution, and marine mammal conservation.
The ship relies on computer vision and automation software, and though human operators program the ship's destination, the A.I. is responsible for determining the best route.
Andy Stanford-Clark, chief technology officers for IBM UK and Ireland, told CNBC, "Able to scan the horizon for possible hazards, make informed decisions and change its course based on a fusion of live data, the Mayflower Autonomous Ship has more in common with a modern bank than its 17th-century namesake."
Raphael Aiden Sacks, a descendant of original Mayflower crew member John Alden, said in a statement, "This new Mayflower is intended not only to make the voyage in an unprecedented way but also to help humanity be a little better — by collecting data that in the future will make a positive difference for the environment — without taking anything away from anyone else."

The post An ultra-modern, A.I.-driven Mayflower will cross the Atlantic next year appeared first on Matador Network.