If you were going to spend two weeks in the Caucasus, what's the best itinerary? I recently visited the Caucasus for the first time: first Armenia, then Georgia, then Armenia.
First off — the Caucasus is such an interesting place that you could spend months there without seeing all the points of interest. But most people don't have months to spend here. If all you have is two weeks, you can definitely make a sizable dent in the region's highlights.
The Caucasus is home to incredible natural beauty, interesting cultural hotspots, and fantastic cuisine. Georgia is home to gorgeous mountains, outstanding wine, and a unique culture in the region of Svaneti. In Armenia you'll find stunning monasteries built beautifully in canyons, almost as if they grew out of mountains. Azerbaijan has geothermic activity pushing flames from the earth. And the three capitals — Tbilisi, Yerevan, and Baku — are stunning and enthralling and incredibly different from each other.
Best of all? All three countries in the Caucasus are very affordable to travel.
I traveled in the Caucasus as a hosted guest of JayWay Travel. But this itinerary would work whether you're on a trip with them or planning an independent journey of you own! I look forward to going back to the Caucasus for some solo journeys. Here's how to spend two weeks in the Caucasus.
---
Looking for an overview?
---
All About the Caucasus
What are the countries in the Caucasus?
Georgia, Armenia, and Azerbaijan are the countries that make up the Caucasus region.
Is the Caucasus part of Europe or Asia?
Some people consider the Caucasus part of Europe; others claim it's part of Asia. Culturally, Georgia and Armenia feel much more like Europe, while Azerbaijan feels more like the Middle East.
Where are the Caucasus mountains?
The Greater Caucasus mountains are in the far north of Georgia and just beyond the border into Russia. The Lesser Caucasus mountains range from southern Georgia into Armenia and the Nagorno-Karabakh region of Azerbaijan.
When is the best time to visit the Caucasus?
You can visit the Caucasus year-round, but if you want to hike in the Caucasus mountains (especially Svaneti), aim for June through August.
Is the Caucasus safe?
Traveling the Caucasus is often as safe as staying in your hometown. Crime is low. The one issue is that Georgians often drive recklessly. While some of the countries have conflicts with each other, there is no violence and travelers will not be affected.
How much does it cost to travel the Caucasus?
Generally speaking, all three countries are quite inexpensive. Backpackers staying in hostels can live on $40 per day. You can have a meal with wine for under $20. Four-star hotels in the capital cities will usually run you $100-150. Prices are on par with much of Eastern Europe.
Do they speak English in the Caucasus?
English is spoken in touristy areas in Georgia, Armenia, and Azerbaijan. The local languages are Georgian, Armenian, and Azeri. Many older locals speak Russian, as all three countries were once part of the Soviet Union. The Georgian and Armenian languages each have their own alphabet.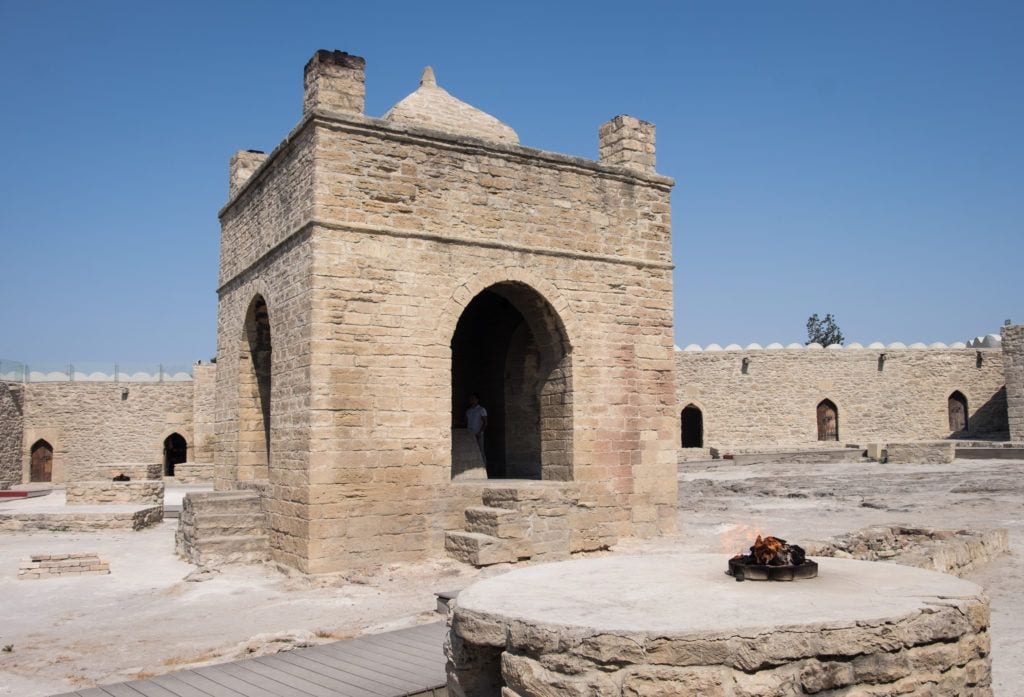 How much time do you need in the Caucasus?
If you want to visit all three countries — Georgia, Armenia, and Azerbaijan — I recommend having a minimum of two weeks to travel. If you have less than two weeks, I would recommend axing Azerbaijan and just visiting Georgia and Armenia. See below for more on specific itineraries.
If you wanted, you might also enjoy spending two weeks in one country. If you're looking to spend in-depth time in one country in particular, I would recommend Georgia — it has a lot of variety and you can pack a lot into two weeks without being bored.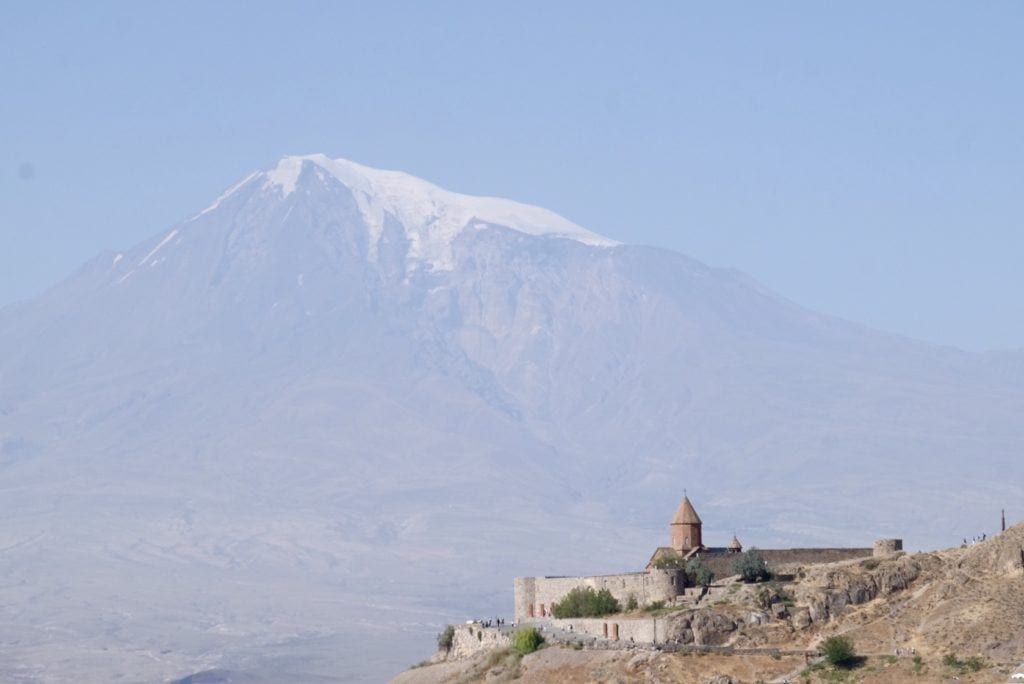 Two-Week Caucasus Itinerary
I've taken my own personal itinerary and slightly finessed it into the perfect two-week Caucasus itinerary for Georgia, Armenia, and Azerbaijan.
This itinerary is for fairly energetic travelers — you're going to be seeing a lot in a fairly short amount of time. Here's where you'll be spending your days:
Days 1-3: Baku, Azerbaijan
Days 3-5: Tbilisi, Georgia
Day 6: Imeriti Wine Region and Kutaisi, Georgia
Days 7-9: Svaneti, Georgia
Days 10-12: Yerevan, Armenia
Days 13-14: Dilijan, Armenia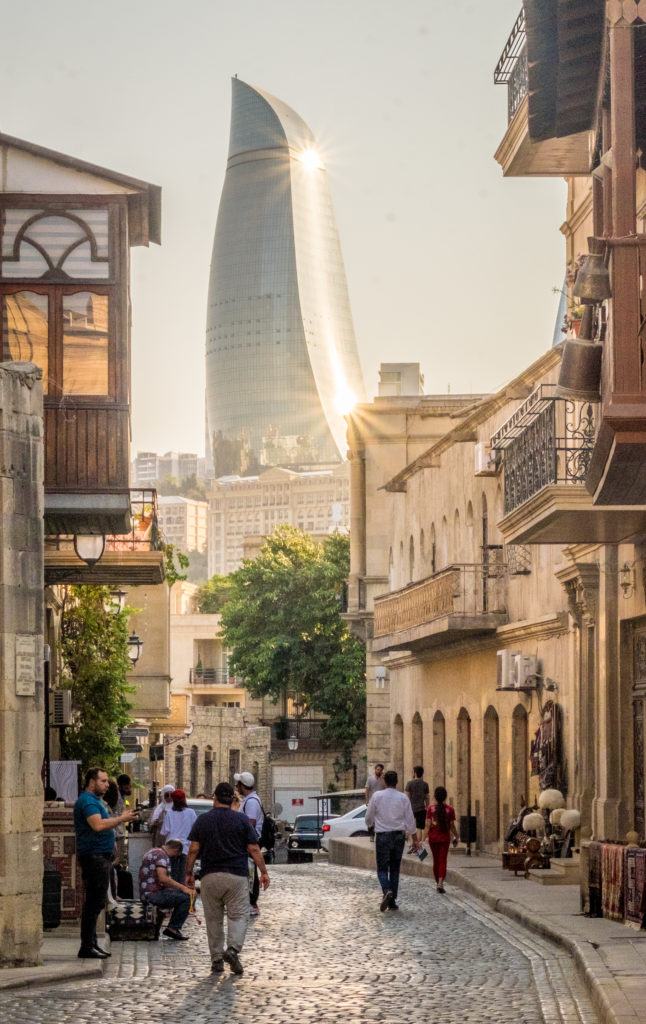 Days 1-3: Baku, Azerbaijan
For your two weeks in the Caucasus, start in Azerbaijan. Why Azerbaijan first? I recommend Azerbaijan before visiting Armenia (see more on that below) and you can get direct flights to Baku from the US.
Spend your first day exploring the best of Baku: explore the UNESCO World-Heritage-listed Old City, stroll the streets and check out the cool cafes in the city; pose for photos at the modern, curvaceous Heydar Aliyev Center. At night, get dinner with a view at Panoramic Restaurant (tip: go in the afternoon and reserve their table that has the best view of the Flame Towers at night) or head to the edge of the Caspian Sea to dine on fish at Derya Fish House.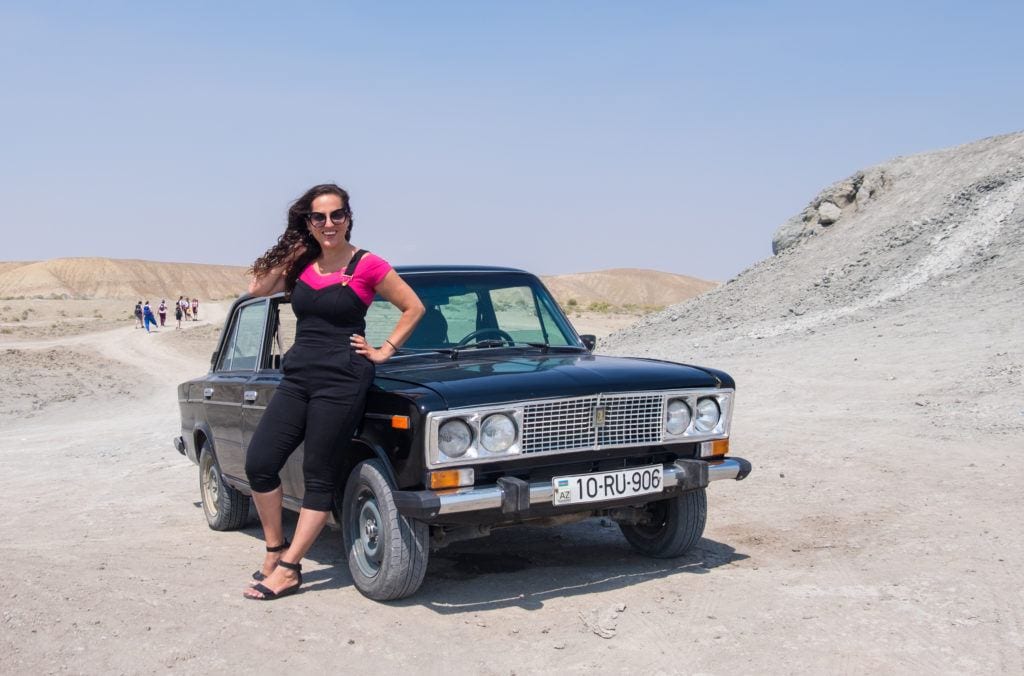 On your second day, explore the sights surrounding Baku. Be sure to head to Qobustan, where you can ride in a Soviet-era vehicle to see the gurgling mud volcanoes. Qobustan is also home to UNESCO World Heritage-listed petroglyphs and an accompanying museum. Back in Baku, visit Ateshgah, the Zoroastrian fire temple, and Yanar Dag, where the fire bursts from the earth. They're interesting sites in a unique city.
Make sure to have some local tea and buy some local macadamia nuts before you go. Try to get a flight to Tbilisi on the afternoon or evening of Day Three.
Alternative option: If you're up for an adventure, consider taking the overnight train from Baku to Tbilisi. It won't save you money — the flight takes an hour and often costs around the same — but it can be a fun cultural experience.
Where to Stay in Baku: While I had a good stay at the mid-range Deniz Inn Boutique Hotel in the Old City, I recommend staying in the hopping neighborhood just east of the Old City instead — two top-rated places around here are Passage Boutique Hotel and Hotel Hale Kai. Check out more Baku hotels here.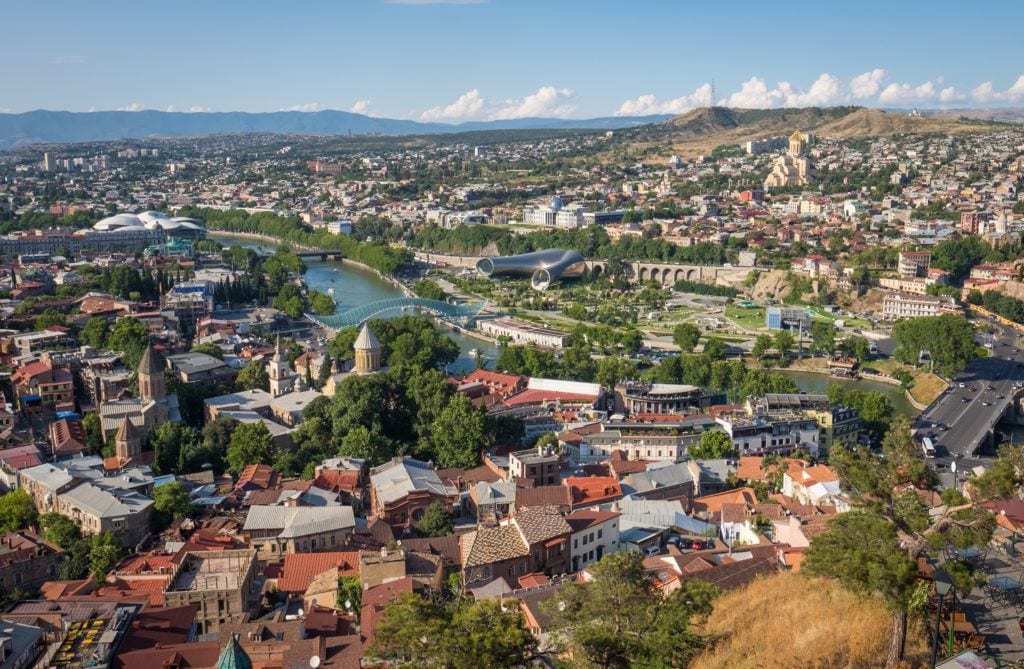 Days 3-5: Tbilisi, Georgia
Tbilisi is one of the most beguiling cities I've visited in quite some time. The city is stacked in gorgeous layers — monasteries atop mountains, cable cars flying through the air, modern bridges of metal and glass, patterned ancient baths, rocky cliffs dropping into a turquoise river.
While in Tbilisi, dive into Georgia's food scene — I recommend eating at two of my favorite restaurants, Shavi Lomi and Bina 37. Spend an evening at Wine Factory, where you can order bottles of wine at cheap prices, and dive into khinkali. Check out the baths and walk through the Peace Bridge. And don't forget a cable car ride to the top of the city! But most of the fun of Tbilisi is just wandering and see what you find.
Where to Stay in Tbilisi: I absolutely ADORED the Communal Sololaki hotel in Tbilisi. It's has gorgeous, modern-but-warm design and one of the best breakfasts I've ever had in a hotel. This was my favorite hotel of 2019. Get the bathtub room if it's available! Check out more Tbilisi hotels here.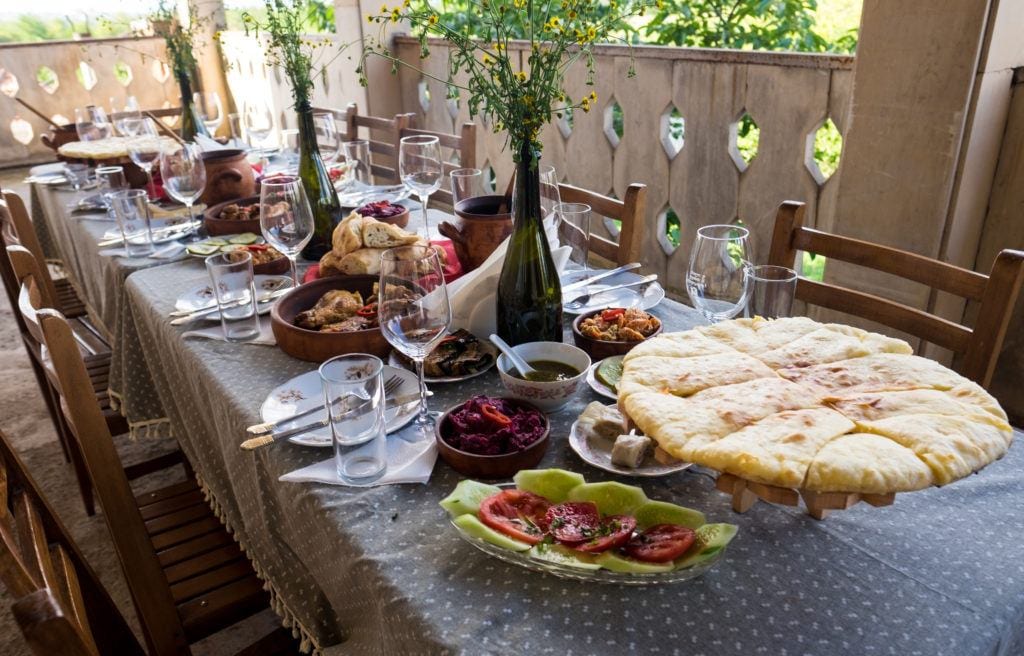 Day 6: Imereti and Kutaisi, Georgia
Georgia is one of the oldest wine-producing nations in the world. Visiting a winery is one of the quintessential activities of Georgia, and the Imereti region is home to some up-and-coming wine producers.
Start your day by driving to Gori, the hometown of Stalin, and take a walk through his train car, which has been preserved as is outside the Stalin Museum. Next up, the Imereti Wine Region just south of Kutaisi is an up-and-coming international wine destination.
One winery that I recommend is Baia's Vineyard, a woman-owned winery where she and her sister make qvevri wine in the ground. Their food is sensational, too! Call ahead and book a whole meal.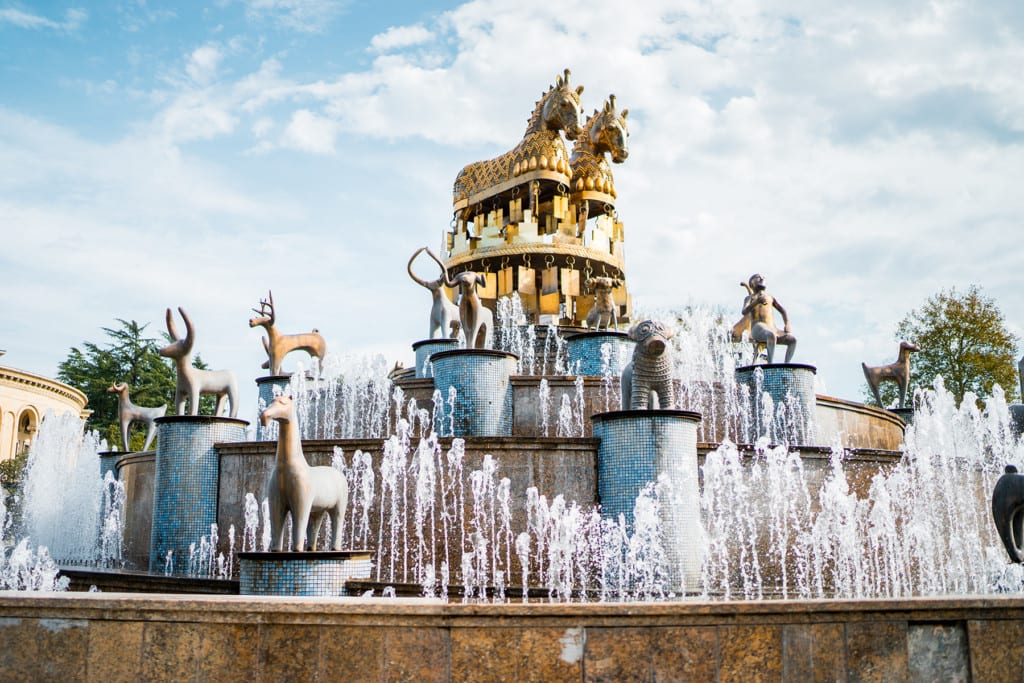 Once you've had your fill, finish the short drive to Kutaisi. Kutaisi is Georgia's second city, home to the UNESCO World Heritage-listed Gelati Monastery. Kutaisi isn't as exciting as Tbilisi, but it's worth a few hours.
Tip: Khinkali, or Georgian dumplings, are a delicious (and dirt-cheap!) specialty — but don't waste time ordering tons of them in nice restaurants. Instead, go to a casual restaurant that specializes in khinkali. One that I loved was El Depo in Kutaisi.
Where to Stay in Kutaisi: My top pick is the sumptuously comfortable Hotel Argo, just a short walk from the center of town. Check out more hotels in Kutaisi here.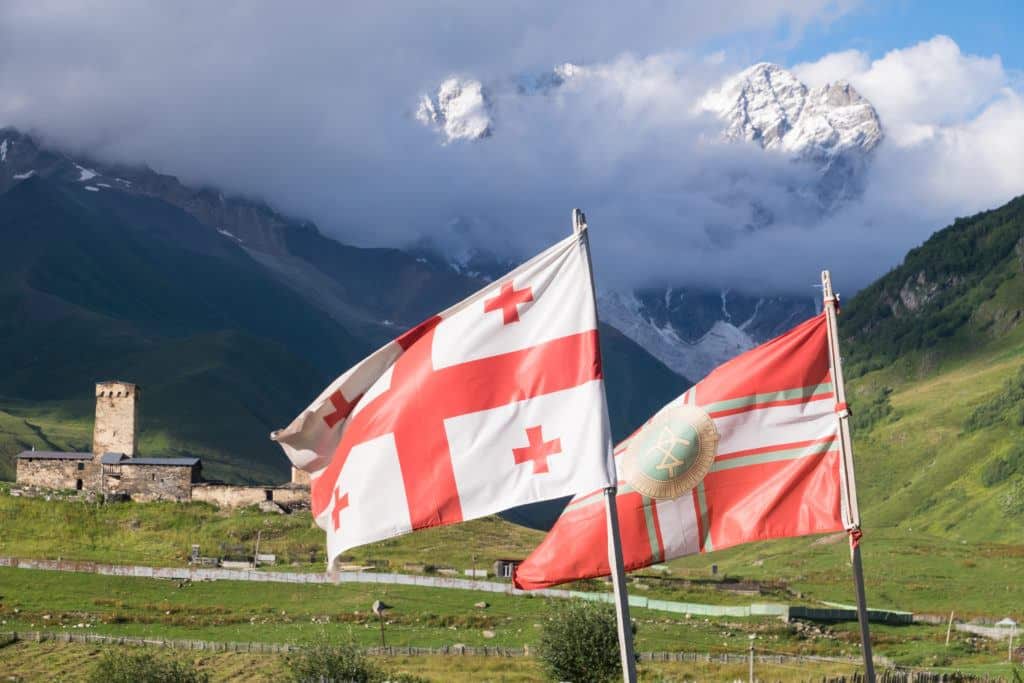 Days 7-9: Svaneti, Georgia
Hidden high amongst the Caucasus mountains is Svaneti, a fascinating region unlike anywhere else in Georgia. Thanks to their geographic isolation, the Svans have maintained their own language and culture for centuries. Svaneti is home to stunning mountain scenery, world-famous stone towers, and villages so isolated that you feel accomplished just for surviving the trip there.
Get an early start on Day 7, driving from Kutaisi to Mestia via Zugdidi — the drive should take around 4.5 hours. Upon arrival, spend the rest of the day chilling out and exploring the mountain-surrounded resort town of Mestia, filled with mountain lodges, cafes, and bars with traditional music.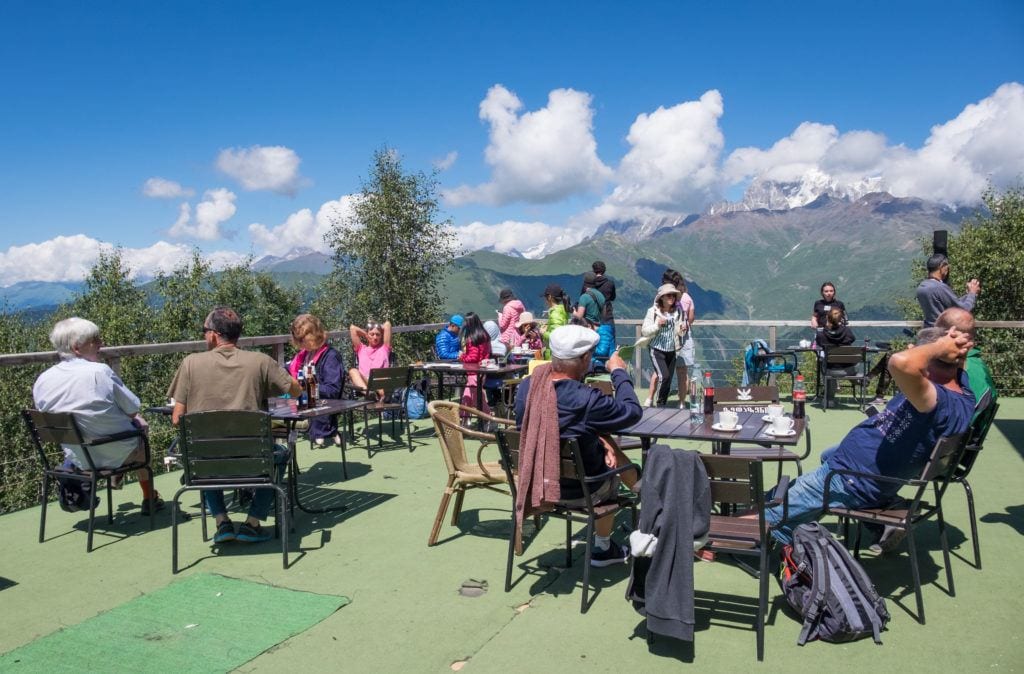 On the morning of Day 8 in Mestia, check out the Museum of Ethnography to learn about Svan culture. Next up, take the cable car to the top of Zuruldi Ridge, home to the highest restaurant in Georgia. Grab lunch here and enjoy your food with a view!
In the afternoon, set off on the epic two-hour drive to Ushguli.
Tip: the road to Ushguli is extremely rough and ABSOLUTELY MUST be driven by a local driver with experience on this specific road. Do not attempt driving this road on your own. We witnessed drivers who attempted it and had to turn around halfway through. There are plenty of regularly scheduled 4×4 journeys from Mestia.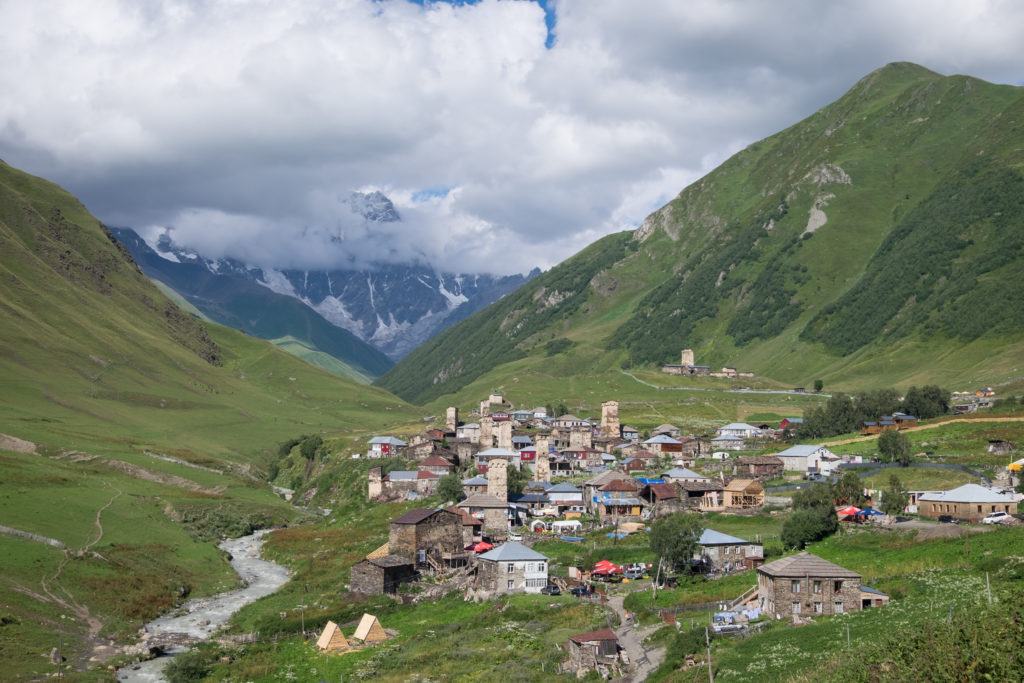 Visiting Ushguli feels like reaching the end of the world. Just getting there is its own reward — but you don't need much time there. Explore the villages (including UNESCO World Heritage-listed Chazhashi) and marvel at how the colors change in the valley depending on the time of day.
Have dinner at your guesthouse and spend the night in Ushguli, then get an early ride back to Mestia, stopping to see the famed Tower of Love en route.
Later on Day 9, if you're able to, fly from Mestia to Tbilisi on Vanilla Sky Airlines, then fly from Tbilisi to Yerevan, Armenia. Keep in mind the Tbilisi flights will arrive and depart from two different airports.
Tip: Vanilla Sky Airlines flights cannot be booked online. You'll need to call or have a local travel agent secure them for you. If you travel with JayWay Travel like I did, they'll handle getting these tickets for you. Keep in mind that tickets are limited and sell out quickly — book as soon as possible.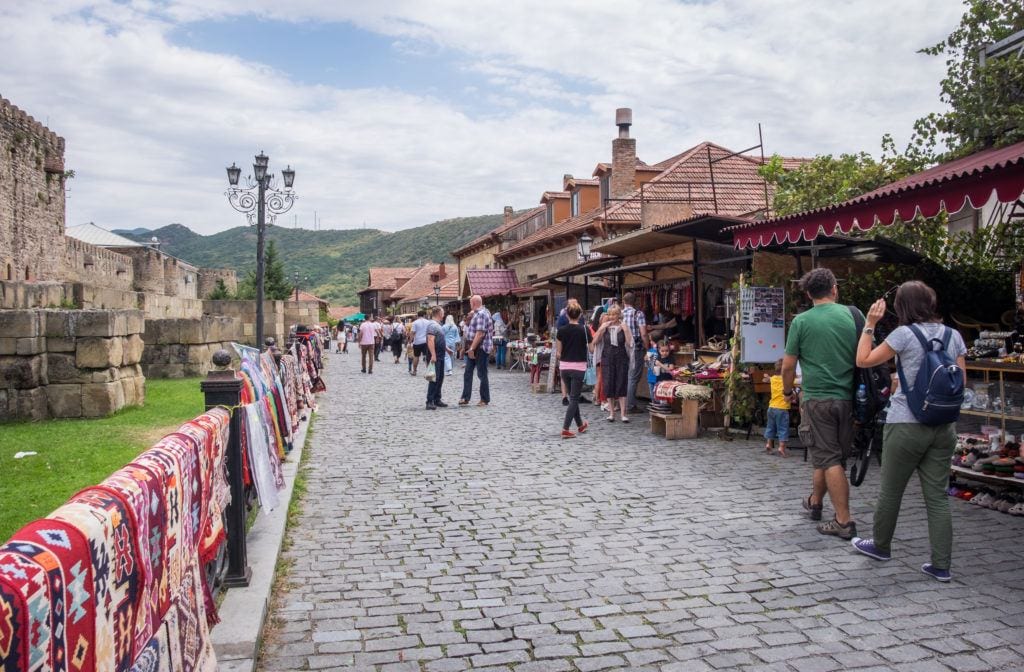 If you have a few hours to kill in between flights in Tbilisi, visit Mtskheta, the ancient capital of Georgia. This city is home to several UNESCO World Heritage Sites: Jvari Monastery, Svetitstkhoveli Cathedral, and Samtavro Monastery. This is a popular spot for Tbilisi residents to get married — if you're lucky, you might spot a wedding!
If you can't fly, drive instead, but know it takes a long time. The drive from Mestia to Tbilisi takes about eight hours; from there you could grab a flight to Yerevan from Tbilisi (one hour) or drive the rest of the way (five to six hours). You also have the option of breaking up the journey by overnighting in Kutaisi, Tbilisi, or even Mtskheta.
Where to Stay in Svaneti: In Mestia I highly recommend Chalet Mestia, a centrally located mid-range hotel with the comfiest beds and pillows I experienced in all of Georgia! In Ushguli I recommend Hotel Panorama, with basic ensuite rooms (and nice food). Know before you go that the internet is generally poor in Svaneti — hotels will have frustratingly slow internet or none at all.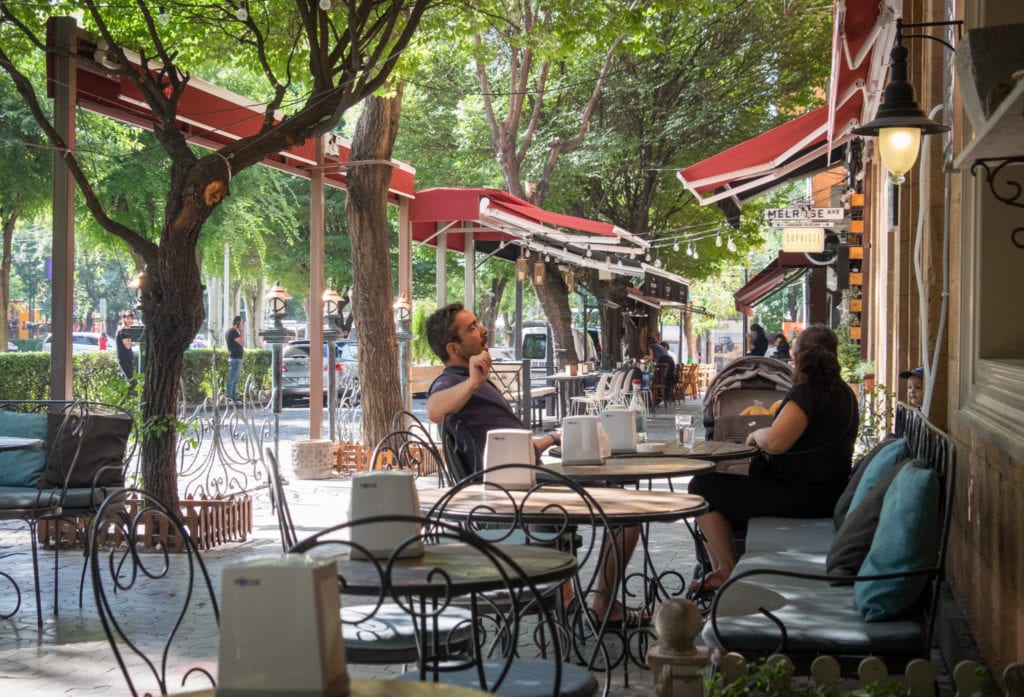 Days 10-12: Yerevan, Armenia
Welcome to one of the coolest cities you know nothing about. Spend your arrival day acclimating to Yerevan and strolling around, enjoying the wide, clean streets; the fountains that light up at night; and the chic cafes.
Spend one full day exploring Yerevan. Don't miss the Yerevan Cascade, Republic Square, the Vernissage, and the Armenian Genocide Memorial. If you drink, a visit to the Ararat Brandy Factory is a delicious and interesting experience!
One of the pleasures of Yerevan is exploring all the cafes and bars, especially in warmer weather. Two of my favorites are Temurnots, home to the absolute best bread I had in Armenia (don't forget to stuff it with thick matsoni yogurt, cheese, and fresh herbs). Gouroo Club and Garden has a beautiful outdoor setting and terrific international food.
Armenia is a small country and you can see quite a bit of the country on day trips from Yerevan. I recommend reserving at least one day for day trips from Yerevan.
My top day trip recommendation is to visit Khor Virap monastery (don't miss the view from the road with Mount Ararat in the background), Noravank Monastery, and the town of Areni, where you can stop for lunch and perhaps some wine tasting.
Where to Stay in Yerevan: I recommend the Tufenkian Historic Yerevan Hotel. It's centrally located just off the Vernissage, the rooms are large and comfortable, and they offer a great breakfast. Check out more hotels in Yerevan here.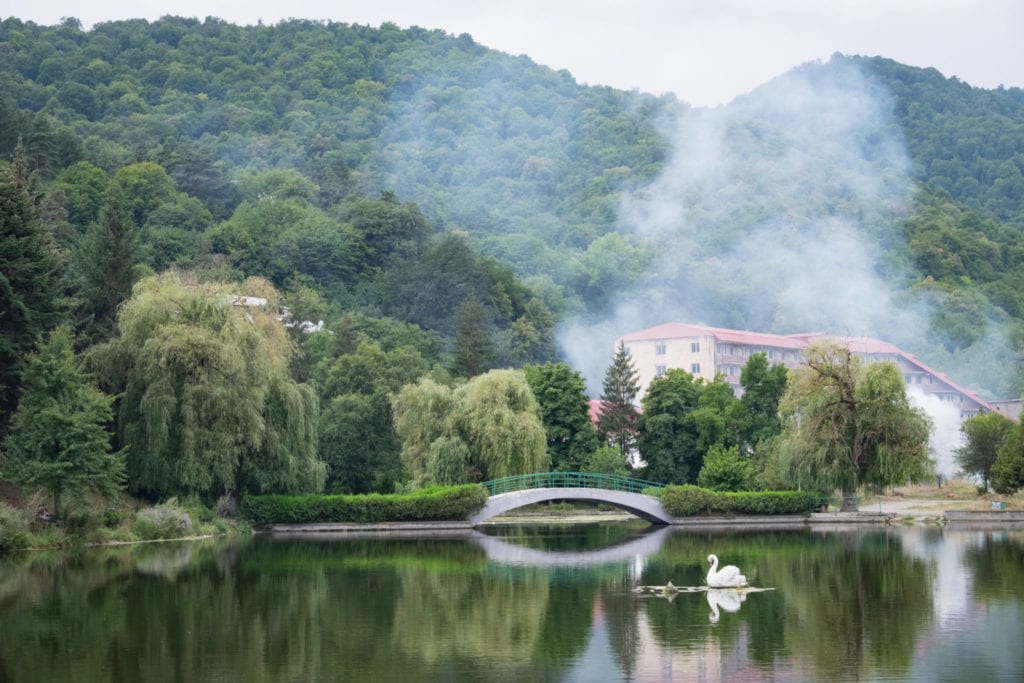 Days 13-14: Dilijan, Armenia
Wind down your trip in a chilled out town. Dilijan calls itself "the Switzerland of Armenia," which I think is a bit overly laudatory, but it is a beautiful, quiet, peaceful region with mountains, lakes, and evergreen forests. If you're visiting in the summer, it's cooler here than most of Armenia.
On the way to Dilijan from Yerevan, you can stop at Lake Sevan and/or Geghard Monastery — both excellent spots for photos. In Dilijan, don't miss Cafe Number Two (where they train teenagers to work in the hospitality industry!) and Papanino House.
Where to Stay in Dilijan: I enjoyed my stay at the Tufenkian Old Hotel Complex, located in one of the beautiful wooden buildings. It's a central and comfortable place to stay, but do keep in mind it's a popular Instagram spot and you might get crowds coming up to your balcony to pose. Check out more hotels in Dilijan here.
Alternative Two Week Caucasus Itineraries
If you're not a fan of this two weeks in the Caucasus itinerary, that's totally fine! Feel free to modify it to fit your needs. That's the beauty of travel — we do what's right for each our travel needs. I wouldn't recommend reducing time in any of these locations, but you can absolutely strike certain locations altogether. Here are three suggested modifications:
Remove Baku from the itinerary and add more three more days in Georgia and/or Armenia. This would be my top suggestion — Azerbaijan was interesting, but Georgia and Armenia were more beautiful, more fun, cheaper, and had more variety to offer.
Replace Svaneti with Kazbegi. Traveling to Svaneti requires a lot of time on the road and I understand if you'd rather not do that. Instead, plan 2-3 days in Kazbegi, which also has spectacular mountain scenery and is a much easier three-hour drive from Tbilisi. Kazbegi is more developed than Svaneti and has a greater variety of accommodation options.
Skip Kutaisi and Imereti and fly from Tbilisi to Mestia and back. Be sure to book these flights on Vanilla Sky Airlines in advance, as seats are limited. This is another way to see the mountains without the long drive to Mestia.
Spend more time day-tripping from Tbilisi. If you axe either Baku or Svaneti, Tbilisi makes a great base for day-tripping around Georgia. You can add day trips to Mtskheta, the Kakheti wine region, or Davit Gareja monastery.
Add some beach time in Batumi. This resort town on Georgia's Black Sea coast is spectacularly set among palm trees and mountains. It's a popular party spot, especially in the summer.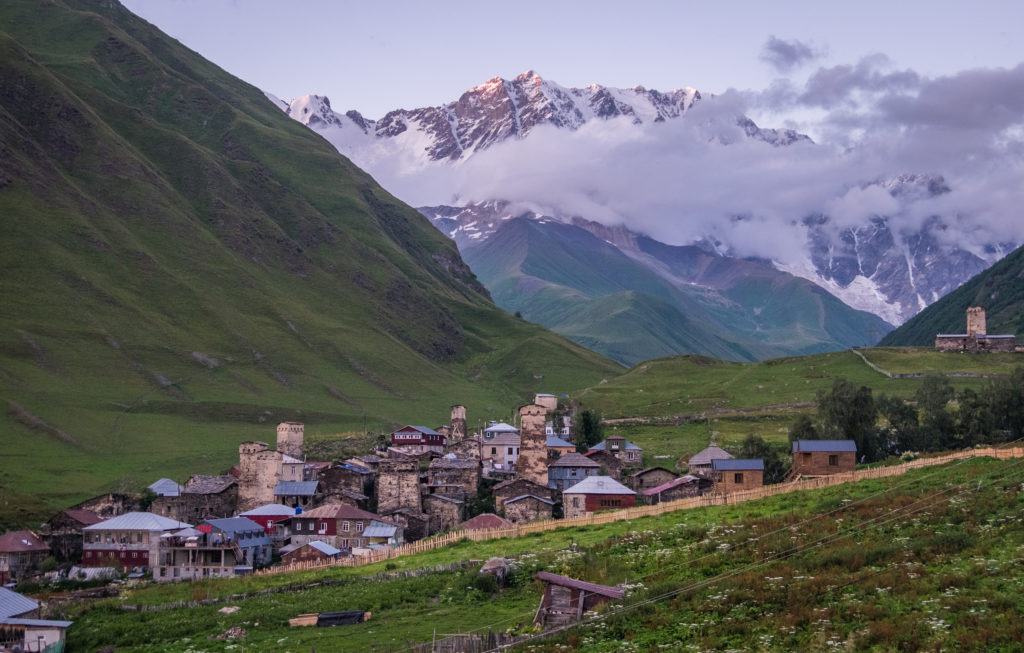 One Week in the Caucasus
If you only have one week to spend in the Caucasus, spend it all in Georgia. You won't regret it.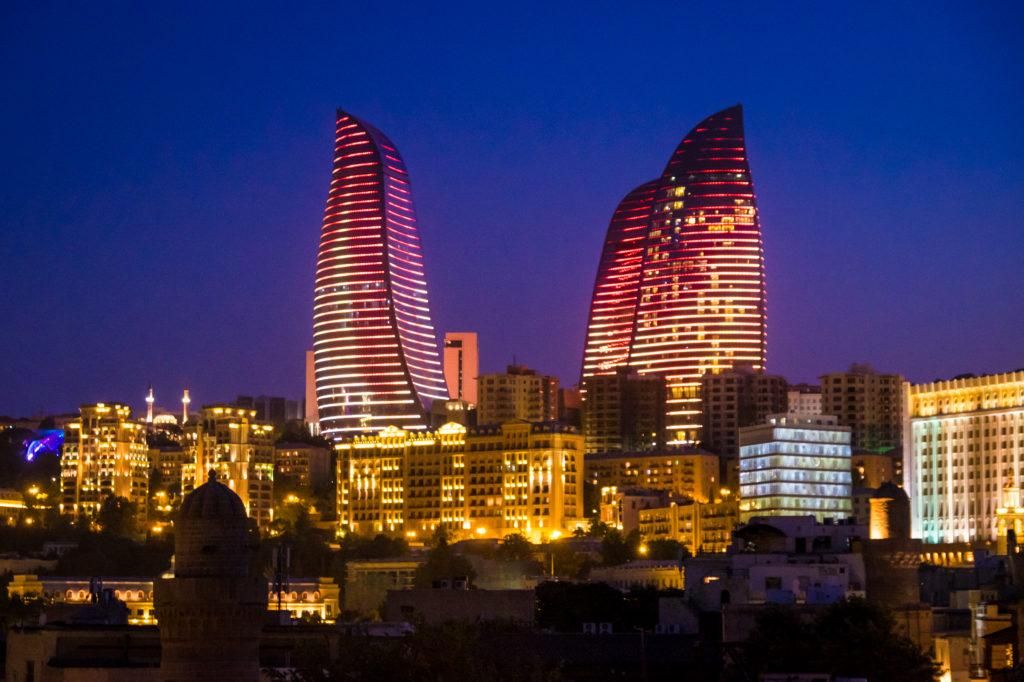 Tips for Visiting the Caucasus
Georgia, Armenia, and Azerbaijan are developing countries with little tourism infrastructure. Traveling in these countries is much more challenging than traveling in Europe. You'll find fewer tourists, limited travel resources and service tends to be at a lower standard. This is why I recommend with a company like JayWay Travel if you're not used to traveling in countries like these.
The driving in Georgia is terrible. Georgians drive recklessly and the roads are often in poor condition. Be sure to always wear your seat belt. Don't be afraid to tell your driver to slow down. I urge you not to drive in Georgia unless you are a highly skilled driver who thrives in rough, unpredictable conditions.
Cover up when visiting churches in Georgia and Armenia. Women must cover their heads and must wear long skirts (even if you're wearing pants). Men must wear long pants. Many monasteries will provide a box of scarfs at the front for women — small ones for your head and large ones with ties to tie around your waist.
Azerbaijan requires a visa for most visitors and you must get it in advance. There are lots of imposter sites that charge you sky-high fees — get it direct from evisa.gov.az. The correct price is $20. If it's more than that, you may be on an imposter site.
Read up on the Armenian Genocide before you visit. While it happened 100 years ago, the lingering effects affect so much of Armenian life today. I wrote about it in depth here.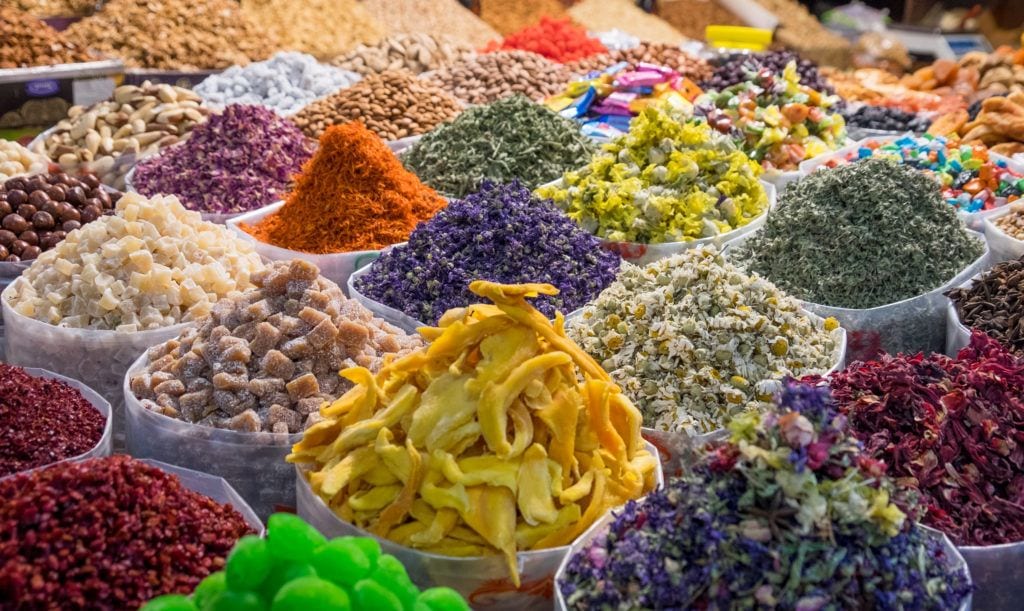 Visit Azerbaijan Before Armenia
If you're planning to visit both Azerbaijan and Armenia, I urge you to visit Azerbaijan first. The two countries do not get along at all, borders are closed, there are no flights between the countries, and each country will interrogate you about your visit to the other country.
One of their conflicts is over Nagorno-Karabakh, also known as Artsakh, a region of southwestern Azerbaijan that is currently occupied by Armenia.
You can absolutely visit both countries — it's not like visiting Israel, where an Israeli passport stamp will deny you entry to several Muslim nations. But anecdotally speaking, I've heard that Azerbaijan tends to give you a harder time about visiting Armenia than the reverse.
Additionally, if you ever visit Nagorno-Karabakh, you will automatically denied entry to Azerbaijan, both on your visa form and at the border.
No matter whether you visit Azerbaijan or Armenia first, be prepared to answer a lot of questions about visiting the other country at immigration. The easiest way is to be truthful and simply say, "Tourism."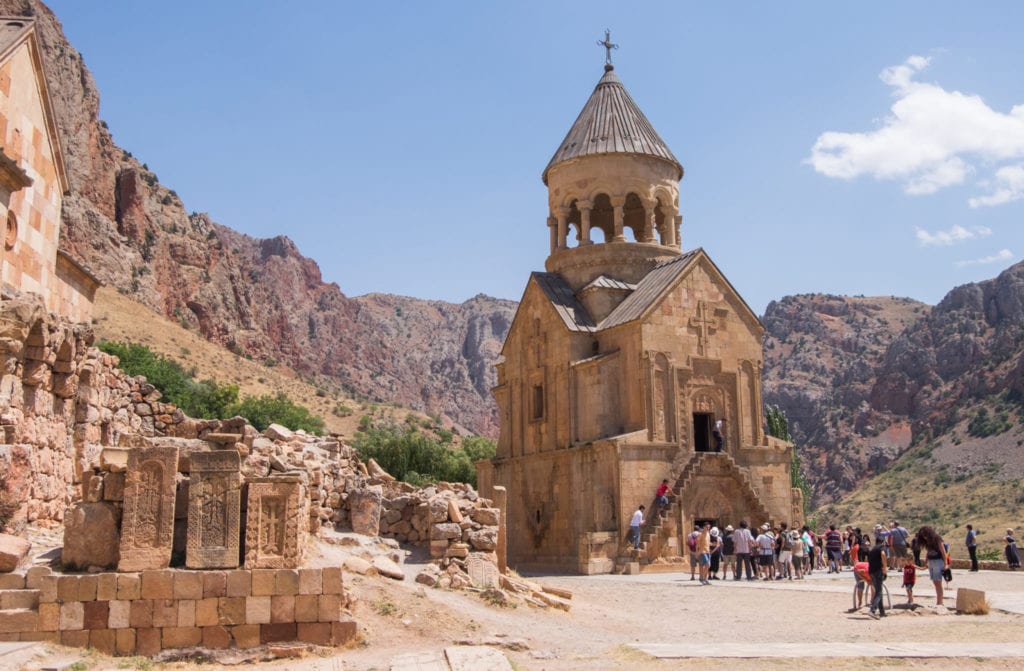 How to Fly to the Caucasus from the United States
It's not easy to fly to the Caucasus — another reason why it makes sense to plan to visit Georgia, Armenia, and Azerbaijan all at once on the same trip. You may need two layovers.
As of press time, the only direct flight from the United States is from New York to Baku on Azerbaijan Airlines. I've taken this flight myself and while it's nice to fly nonstop, it leaves at the early hour of 4:00 PM, which means you'll struggle to get any sleep and arrive early in the morning.
Other popular flight routes from the US to Georgia, Armenia and Azerbaijan are on Turkish Airlines via Istanbul (not to Armenia for obvious reasons) and via Kyiv on Ukrainian Airlines.
You may want to consider booking a flight to a European hub, then booking a cheap budget flight to Georgia or Armenia. WizzAir has cheap flights to Kutaisi, Georgia, from several European cities, and RyanAir is adding cheap flights to Yerevan and Gyumri in Armenia in 2020.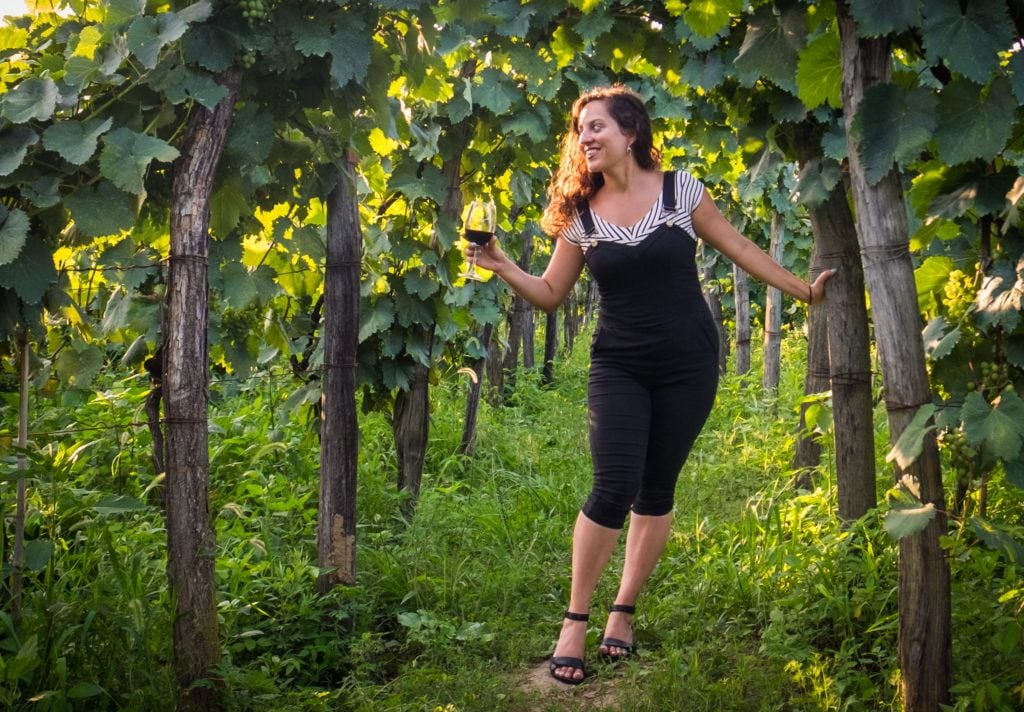 Travel the Caucasus with JayWay Travel
I traveled throughout the Caucasus as a guest of JayWay Travel, a bespoke travel agency specializing in Central and Eastern Europe. I've worked with JayWay Travel for trips to Ukraine in 2017 prior to this Caucasus trip in 2019. JayWay added all three Caucasus countries as destinations in 2018.
JayWay builds custom trips to destinations and organizes your trip in full, arranging hotels, transportation, special experiences, and guides along the way. They also give you a SIM card or even a cell phone so you can stay in touch easily.
Not all travelers need that amount of trip planning — but the best thing that JayWay does is make developing, low-infrastructure countries like Georgia, Armenia, and Azerbaijan easier to handle. For example, public transportation in Georgia is mainly by marshrutka, or shared minibus, but JayWay will arrange a private driver to take you from sight to sight.
JayWay also sets you up with excellent local guides throughout your trip, including a local contact who runs your trip. If you get to meet Gio in Georgia, you'll love him!
The guides handle so much of the day-to-day in the Caucasus. They're accustomed to what Americans expect for customer service — and standards here are very basic and not typically American.
Some of the other advantages of traveling to three different countries with JayWay: they handle things like adding in stopovers between destinations, making local recommendations, showing off the local food specialties, and handling any troubleshooting you need along the way.
Let me put it this way — someone like me can travel independently in the Caucasus, but most casual travelers I know would have a harder time. I wouldn't feel comfortable with someone new to traveling in developing countries, like my parents, traveling here independently, but I would feel very comfortable if they were traveling the Caucasus with JayWay.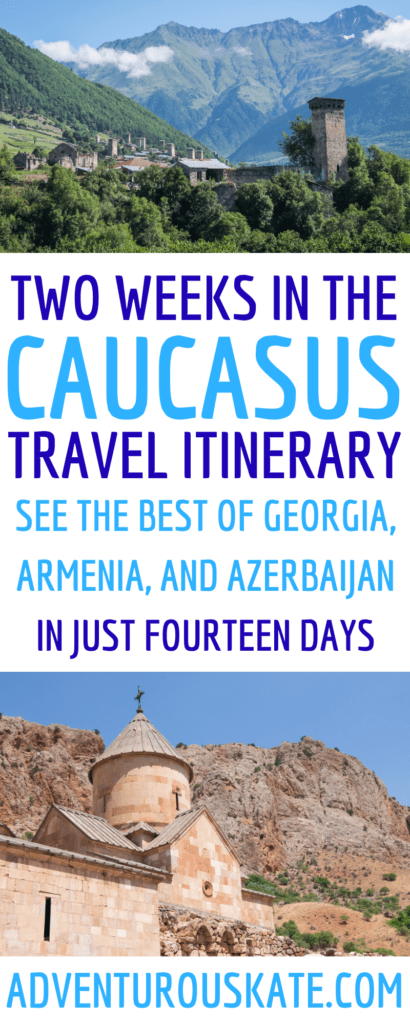 Have you traveled the Caucasus? What would you suggest?
The post Two Weeks in the Caucasus: Travel Itinerary for Georgia, Armenia and Azerbaijan appeared first on Adventurous Kate.