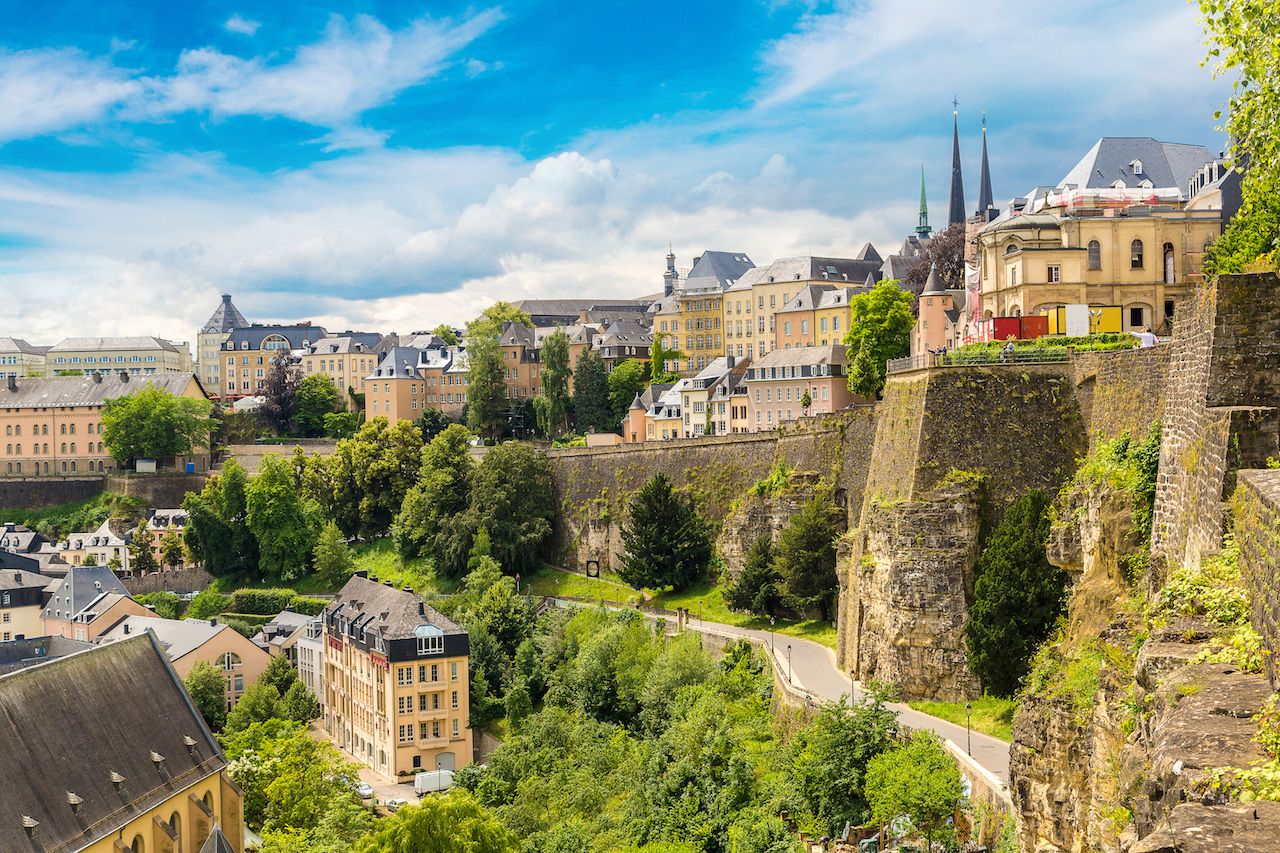 The free public transport movement is starting small for now, as it doesn't get any smaller than Luxembourg, one of Europe's tiniest nations. According to a new law enacted by Prime Minister Xavier Bettel, who leads the coalition government, fares on trains, trams, and busses will be lifted starting next summer.
Indeed, it seems like this Democratic Party really knows how to get on its constituents' good sides. In addition to free transport, it's also pledged to consider legalizing cannabis and introduce two new public holidays.
In addition to making the country a more attractive destination for tourists, free transportation is an effort to reduce the stifling traffic that plagues Luxembourg City. While only 110,000 people live there, 400,000 commute into the city for work, making the congestion unbearable. It's not just residents of Luxembourg contributing to the gridlock but commuters from other countries as well, like France, Belgium, and Germany.
This isn't the first step Luxembourg has taken in the free transportation game either. This past summer, the government made busses and trains free for everyone under the age of 20 and provided free shuttles for secondary school students. And trains and buses are only the beginning. Starting in 2020, all tickets and associated costs will be fully abolished in hope of saving on fare collection and the policing of ticket windows.
We can only hope that other countries take notice and follow suit.

H/T: The Guardian

More like this:
The 11 most beautiful train stations around the world
The post Luxembourg will become the first country to make all public transport free appeared first on Matador Network.