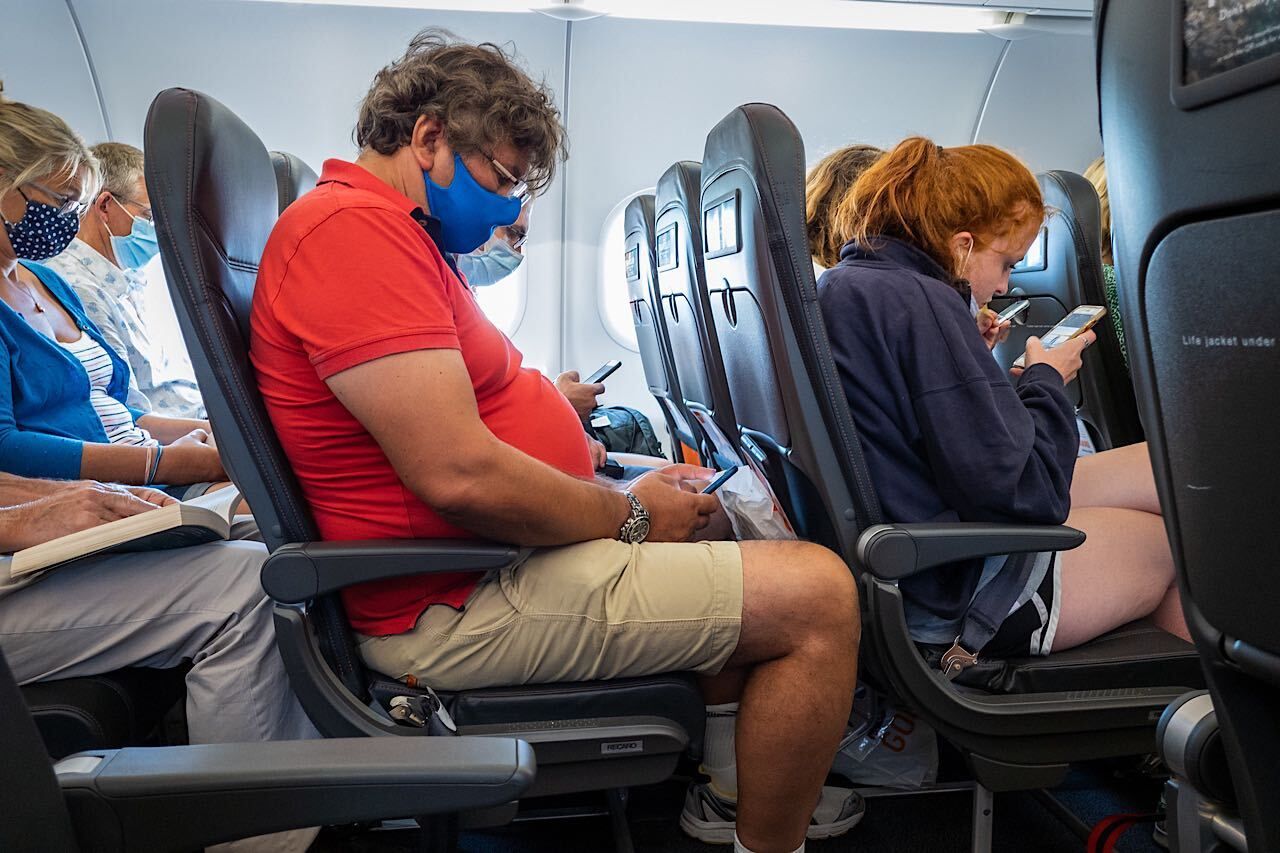 A growing number of passengers are flying again as travel restrictions are being lifted. With that, the Federal Aviation Administration (FAA) has also noticed a rise in cases of unacceptable passenger behavior. After FAA Administrator Steve Dickson signed an order a Zero Tolerance Policy toward unruly passenger behavior on January 13, 2021, the administration has fined 120 passengers a total of over $1 million in 2021 as of August 19. Of the 3,889 reports, 2,867 are for passengers who refused to follow the federal mask mandate.
The second most expensive fine was $42,000 against a passenger on a JetBlue flight on May 16 from New York to San Francisco. The passenger was fined for interfering with crewmembers after failing to comply with the facemask mandate, making non-consensual physical contact, throwing things, and threatening bodily harm, including stabbing gestures toward other passengers. The passenger was also found snorting what "appeared to be" cocaine from a plastic bag.
The policy was adopted not only because of mask mandates. The FAA noticed an increase of reports they attributed to alcohol consumption, as well as violence towards flight attendants. Although FAA regulations specifically prohibit alcohol consumption aboard an aircraft that isn't served by the airline, some airlines have even gone as far as to ban alcohol from in-flight menus. But the FAA has also requested airports ask concessionaires to discontinue alcohol to go, which can cause passengers to believe they can carry that alcohol onto their flights.
Other major fines trend toward the egregious. On a Republic Airlines flight on Feb. 28, from Key West, Florida, to Charlotte, North Carolina, a passenger was fined $17,000 for failing to comply with the facemask mandate, drinking alcohol not served by the airline, and attempting to use a vape pen. A $10,000 fine resulted from a passenger on an Allegiant Airlines flight on April 29, after failing to comply with the facemask mandate and urinating on the lavatory floor, which leaked into the galley area.
The FAA is only able to fine offenders but instructs airlines to call for law enforcement when necessary. Along with traditional PSAs, the FAA has also created a "Kids Talk" video where kids disapprove of adults who behave poorly on flights. It has also created memes that it shares on social media.
"As a former commercial airline captain, I know firsthand that disruptive passengers pose a safety risk to the crew and to other passengers. Flying is the safest mode of transportation and we intend to keep it that way," Dickson said in a Public Service Announcement on July 16.

More like this
The post The FAA has fined unruly passengers more than $1 million in 2021 so far appeared first on Matador Network.