If you're familiar with Colorado's Summit County, you likely know it as the epicenter of some of North America's finest downhill skiing. For good reason: When the snow is falling, there are few better places to be. But fast forward a couple months — when the snow on the surrounding peaks shrinks to a handful of picturesque patches, wildflowers blanket the meadows, and the aspens join the evergreens in draping the landscape in green — and things can look just as rosy. If you're in the right spot.
Enter Breckenridge, a Colorado mountain town (and ski resort) that's figured out the secrets of year-round adventure. Bring the family, bring the friends, bring the dog — here are 14 ways your summer could become one to remember.
A
rapaho and Roosevelt National Forests, White River National Forest, Gunnison National Forest, the Rockies in general — on any map, Breckenridge and the surrounding area is color-coded well into the green. There are literally
hundreds and hundreds of miles of hiking
that you can access from here, from gentle paths along fields of wildflowers to the tiptop of a 14er.
To fully experience the best of Colorado on two feet, grab your gear — be it a day pack or full-on backcountry kit — and a Breckenridge Trail Map, and pick your pony. Quandary Peak is the local 14er, while the Ten-Mile Traverse will take you to every peak in the Ten Mile Range. It's not all about elevation, though: Summertime means open meadows and cascading waterfalls.
Huts dot the mountainsides, and perhaps the best known is Francie's Cabin. It sits at over 11,300 feet in Arapaho National Forest, about five miles from town. There's a well-stocked kitchen and a hot, hot, hot sauna — because relaxing hard is just as important as working hard.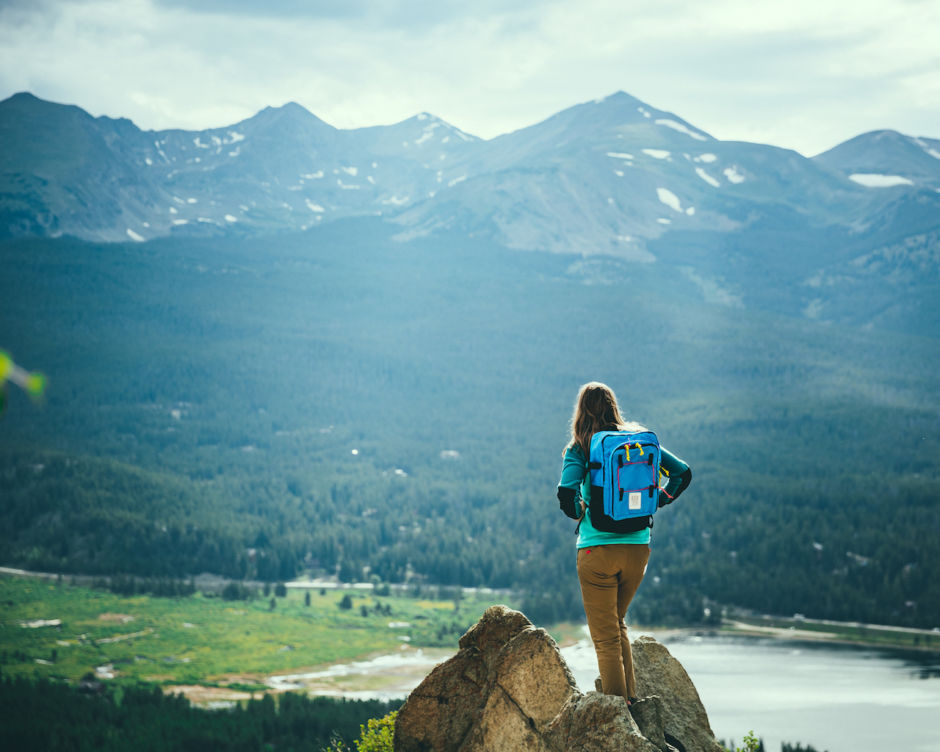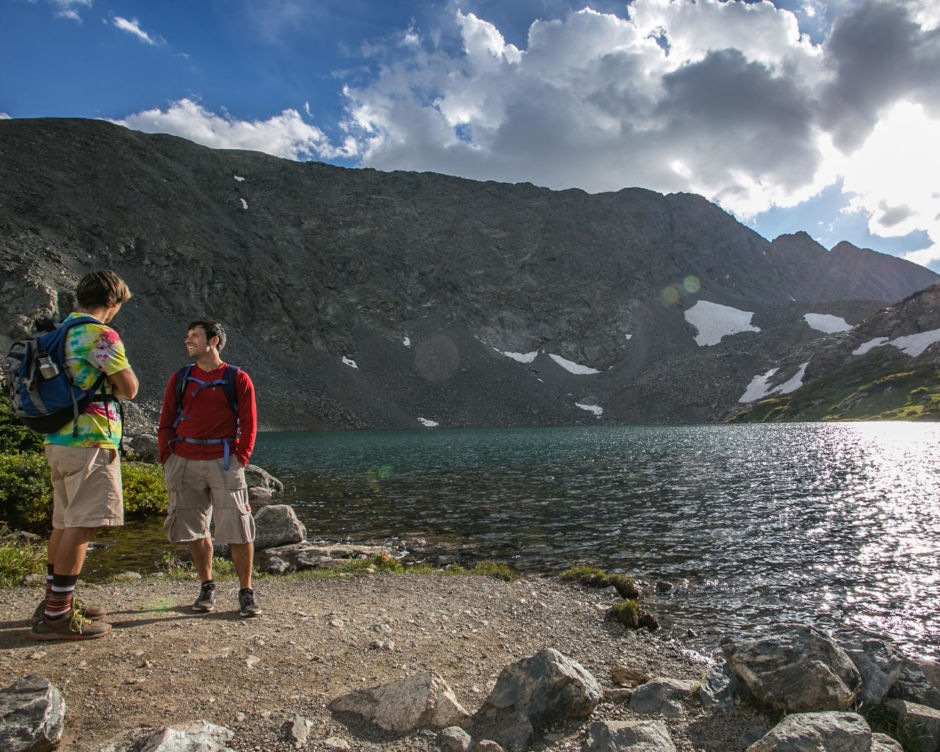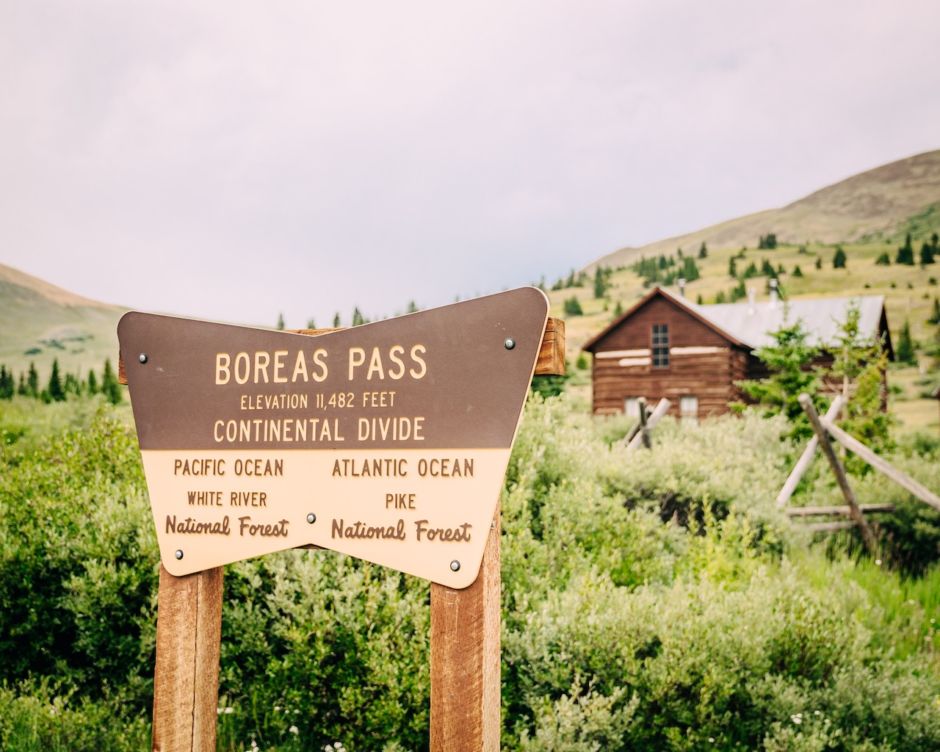 — 2 —
Mountain biking and road cycling
The epic 500-mile Colorado Trail runs right through Breckenridge — yep, this town was built on prime mountain biking terrain. And while an awesome family-friendly rec path runs through town as well, plenty of the national forest bike paths are suitable for beginners and kids, too. You just gotta find one that speaks to you. Do you want expansive views of peaks, or would you rather be shrouded in forest? Open meadow or open road?
And if you love the thrill of the downhill but could pass on the uphill legwork, there is a way to defy physics. Breckenridge Ski Resort's downhill bike park is lift-serviced, and they've got blue, green, and black trails that will absolutely make you feel like you're flying. Rent onsite (or around town), and you're off.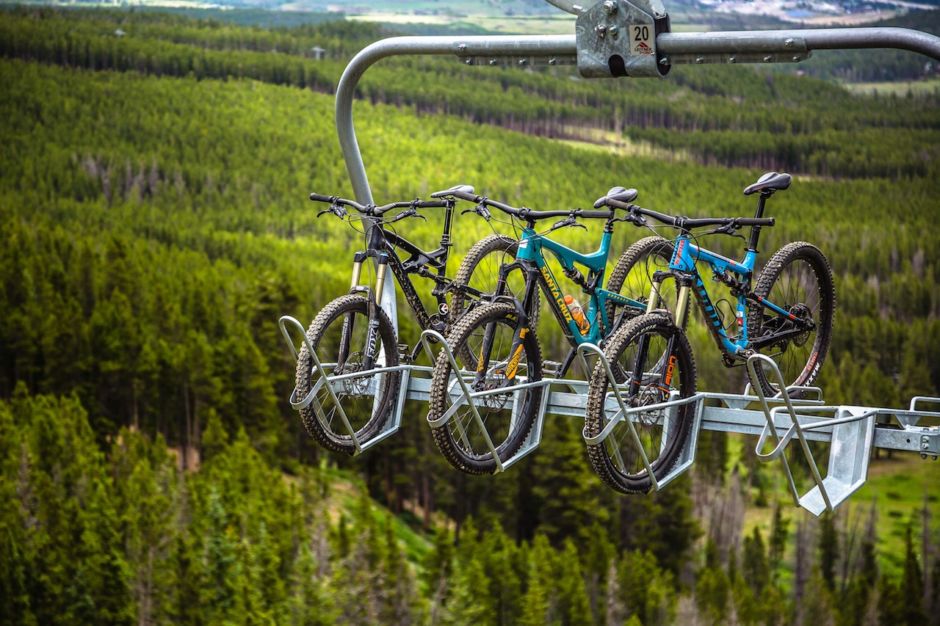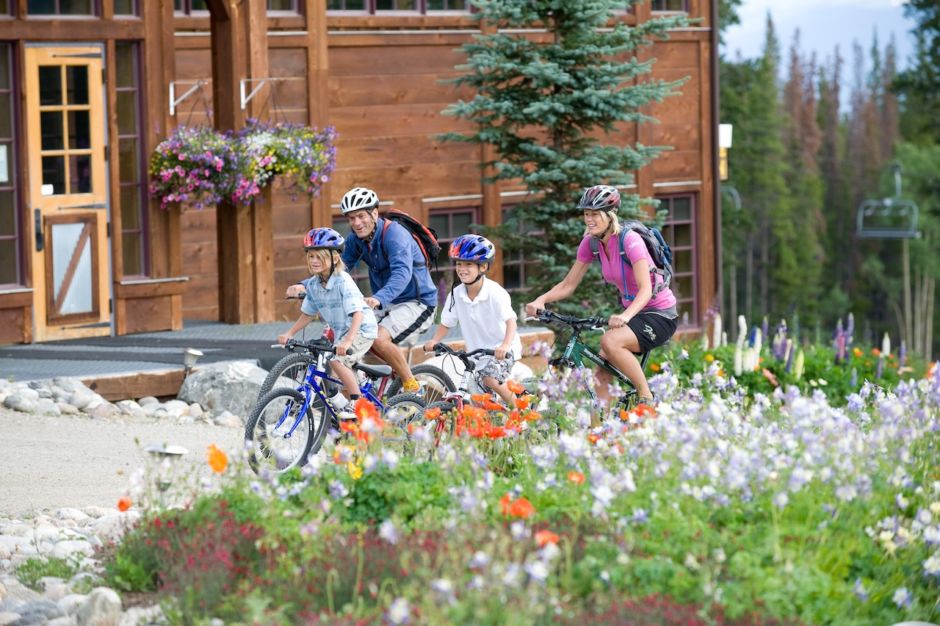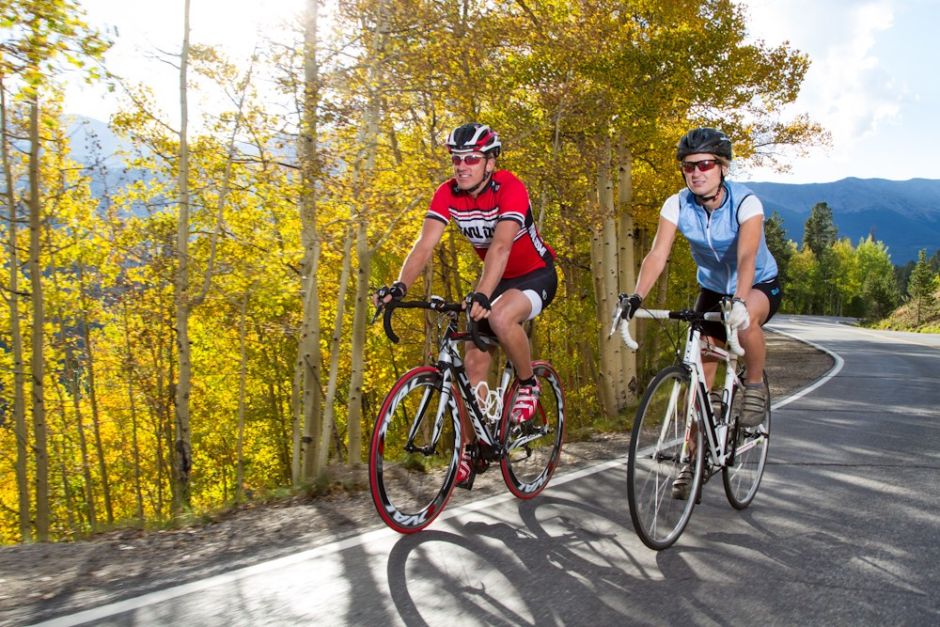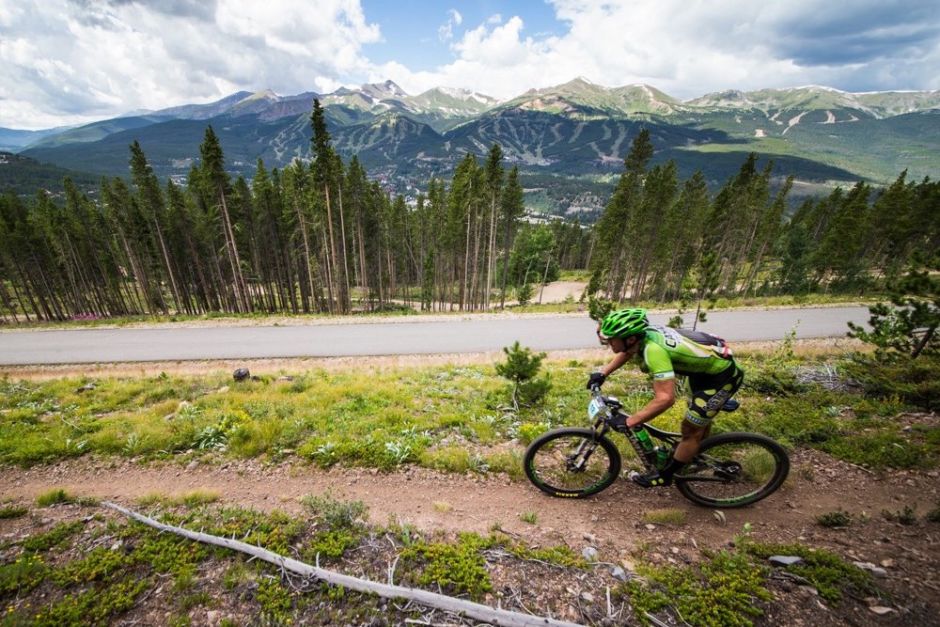 I
f there's one thing the Breckenridge area has in spades besides peaks and forest, it's
whitewater
. Count 'em: the Blue, the Colorado, the Arkansas, Clear Creek — the mountains here never run dry.
For families, kids, and beginners, Brown's Canyon on the Arkansas is a good choice as it's got — depending on the flow, of course — fairly unintimidating whitewater and absolutely spectacular views. There are nearby stretches of the Colorado good for taking it easy, and the Blue River and Clear Creek are moderate and can be tackled by mixed abilities, kids included.
Meanwhile, if you're a group of tried-and-true paddlers, take on the Numbers section of the Arkansas — it's rapid after rapid after rapid.
— 4 —
Stand up paddleboarding
Whitewater rafting isn't for everyone — but stand up paddleboarding definitely can be. Have you given it a shot? The learning curve is short for all skill levels and ages — the only prerequisite is that you want to get on the water. Maggie Pond and Lake Dillon, just north of town, are two stand-out spots for giving it a try. (No, we couldn't resist.)
Lake Dillon is particularly impressive with its 26-mile shoreline and 9,000-foot-high Rocky Mountain backdrop. And if you meet your core-workout quota, the marina has kayak, pontoon, runabout, and sailboat rentals, too. Afterward, make the quick drive back to Breck for a celebratory beer or latte.
R
emember how Breckenridge has all that water? We haven't even touched on the calmer streams, creeks, and reservoirs yet. They're home to some of the best fly fishing in the state, and if you're going to try it anywhere, it needs to be right here.
Breckenridge Outfitters and Mountain Angler will set you up with you everything you need — rods and reels, waders, boots, drinks, even the appropriate fishing license. Kids and families new to the sport might want to try the two-hour intro: You'll learn the basics, like how to tie and angle for trout, and eventually take everything you've learned to the water.
Half-day trips really give you the opportunity to perfect your cast. You'll also be able to hit up more remote areas, following wherever the trout lead. And if you're ready to go wifi-detox for the entire day, that's an option, too.
— 6 —
Exploring the Breckenridge craft tradition
T
he world's highest distillery is right here. Breckenridge Distillery crafts bourbon, vodka, rum, and bitters onsite, and a tour will nab you a behind-the-scenes look at the mashing, fermenting, and distilling process every product goes through — and, yes, tasting said product comes highly recommended.
Then there's the local craft beer scene, which began almost 30 years ago with the Breckenridge Brewery. They've gone national now, but everything is still brewed locally. Stop in, sit at the bar, and ask about the "special tap." You should definitely hit up the award-winning Broken Compass Brewing as well. They may be newer, but they make plenty of trophy-grabbing headlines. Coconut Porter, Chili Pepper Pale, IPA, India Brown Ale — let's just say they dabble.
Out of the beer world, there's no age limit for the Breckenridge Creative Arts District. Dozens of art, craft education, culinary, healing arts, and design classes are offered at any given time, and Continental Divide Winery even runs classes in wine-blending (okay, that one might be 21+).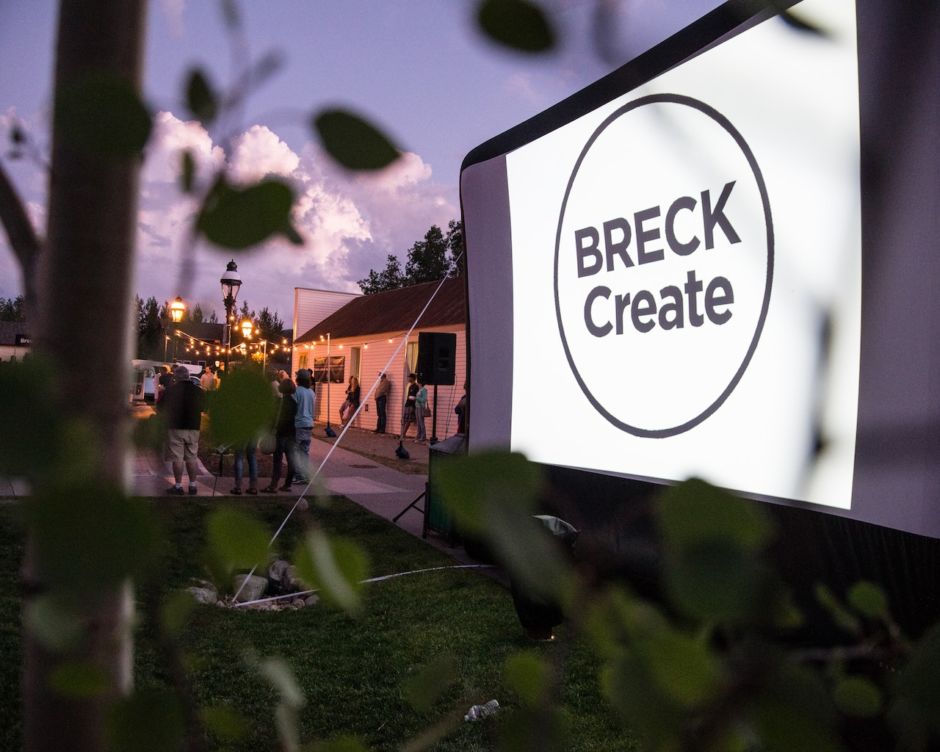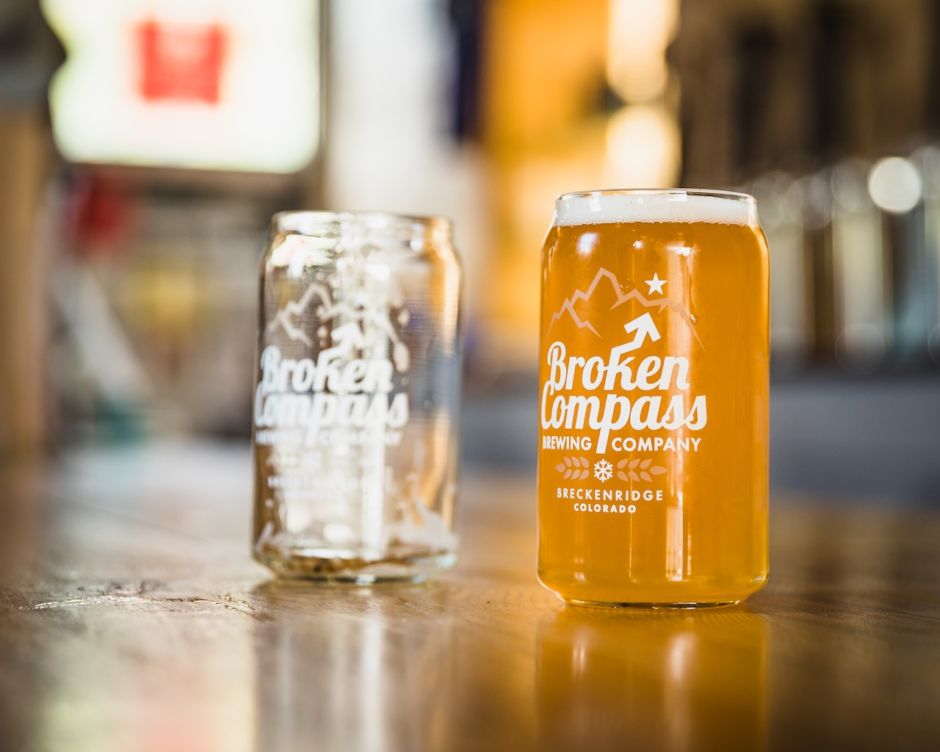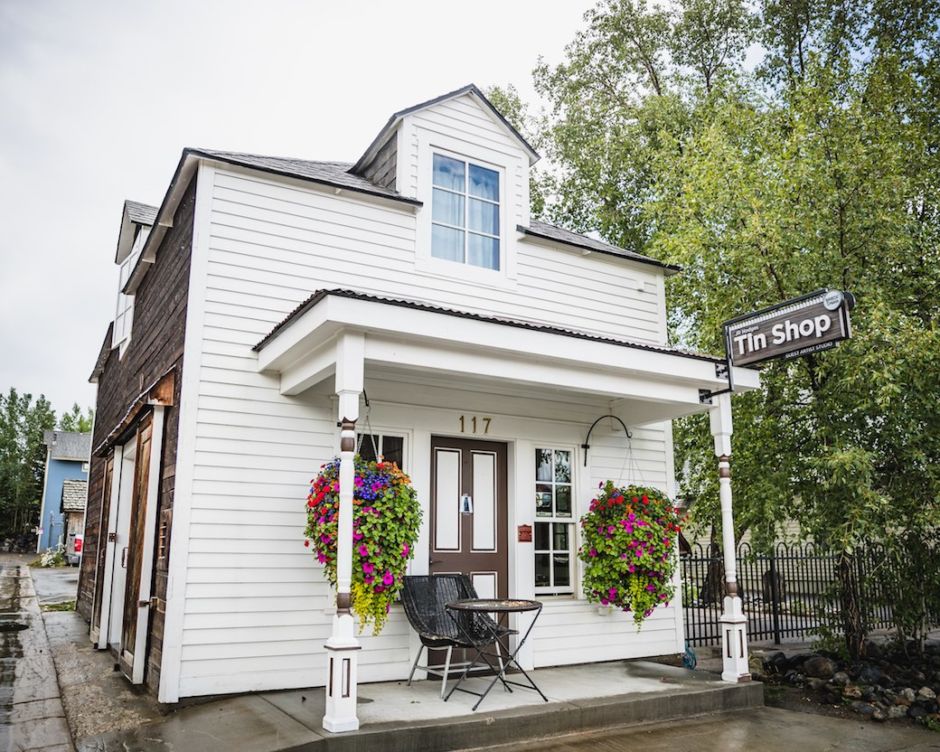 Whoever said sled dogs can only run in snow was…well, wrong. Up here in the Rockies, dog teams train year-round, and their exercise is your new summer adventure with Snow Cap Sled Dogs.
The lack of snow means one difference: You'll be zooming around the forested trails on a cart or scooter. The former holds up to seven people, while the latter is all your own for when you're ready to control the reins of a two-dog team.
And of course, it all kicks off with a meet and greet — or pet and play — that includes time spent with the newest team members (i.e., puppies!).
— 8 —
World-class golfing
E
ven if you know nothing about golf, you probably know the name Jack Nicklaus. The legend has designed scores of courses across the States, and some of his best can be found at
Breckenridge Golf Club
.
We're talking 27 holes (three separate 9-hole courses) sitting at 9,600 feet against the Ten Mile Range. If you can manage not to be distracted by the backdrop, you'll probably have the best game of your life — golf balls fly farther at elevation!
And even if a non-golfer in your party is reluctant to join in, bring 'em anyway. There's plenty to do and look at between the woodlands, grasslands, wetlands, views of the Rockies, and the occasional beaver, elk, moose, or bear wandering onto the green.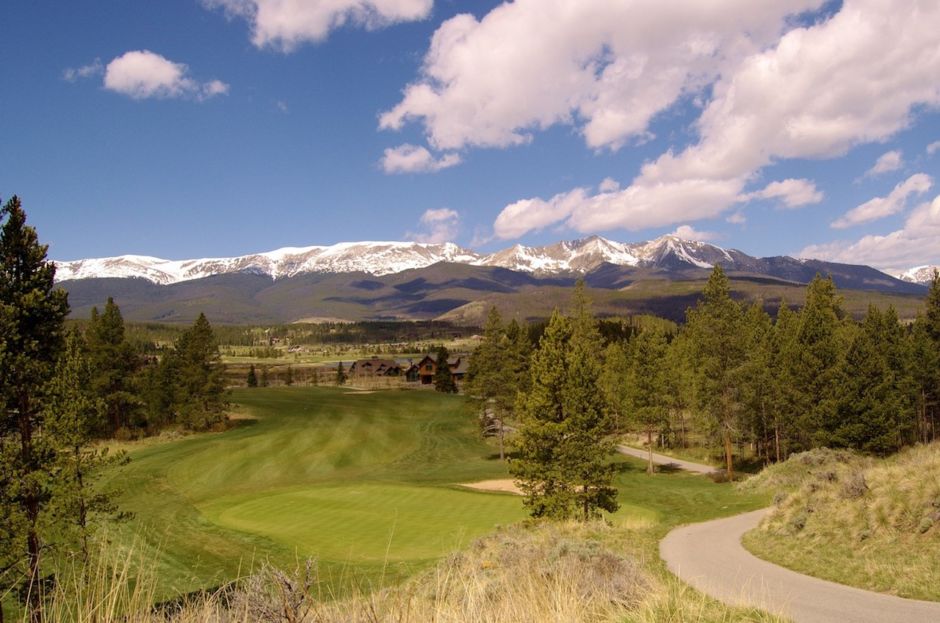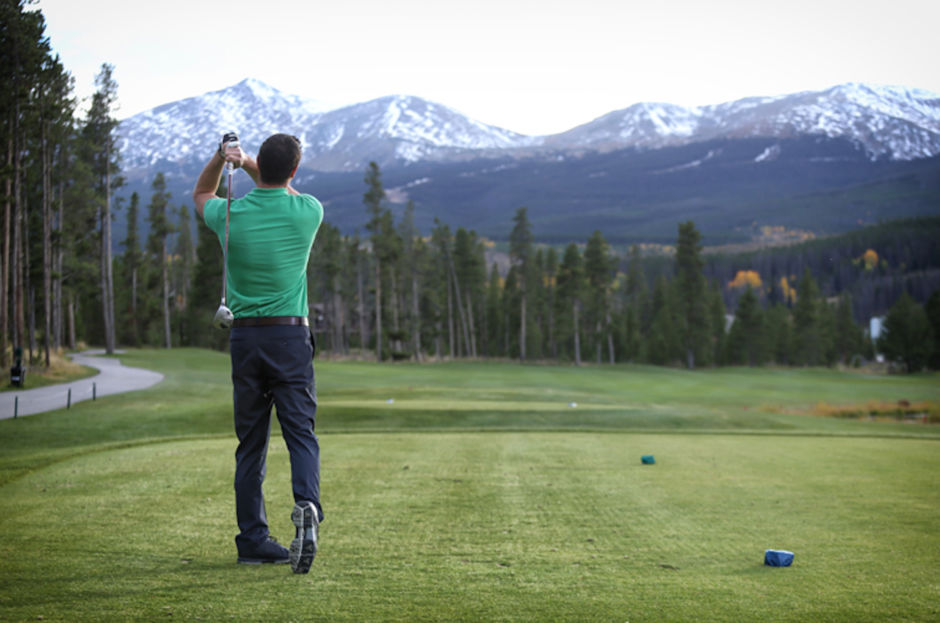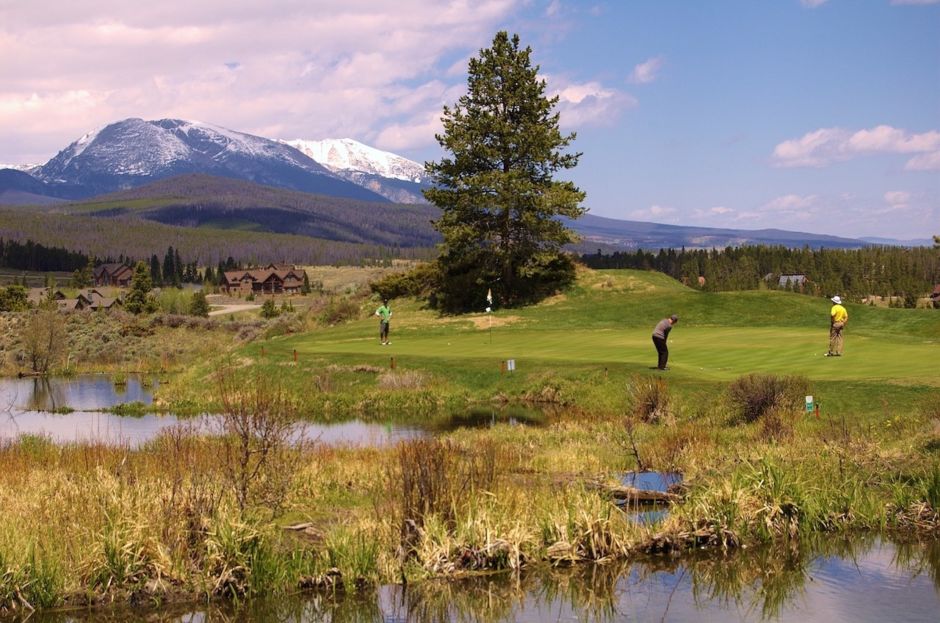 — 9 —
Tasting Breckenridge
I
n no universe does Breckenridge have world-class skiing, hiking, rafting, and shopping and
not
have
world-class dining
to boot. Sure, you can still find pizza and burgers — they'll just be in their own section of the menu, lumped between Taiwanese-style chicken and waffles, grilled cheese polenta, and Prohibition-era cocktails.
Once you're out of your kayak, done shopping, museumed-out, or off the trail, you'll need a moment to recuperate. Take it. Use it to decide between Moroccan-style short ribs and fried plantains at Artisan 206, fresh Lebanese delicacies at Gnarly Schwarma, Coquille Saint Jacques at Belle V (that's French for tender, plump sea scallops), or a classic mac-n-cheese skillet at Twist.
And just as important as the culinary scene? The patio scene. From candlelit to covered in vintage beer posters, the list includes C.B. & Potts, Southridge Seafood, The T-Bar, Rocky Mountain Underground, Traverse, The Motherloaded Tavern, Relish — well, you get it.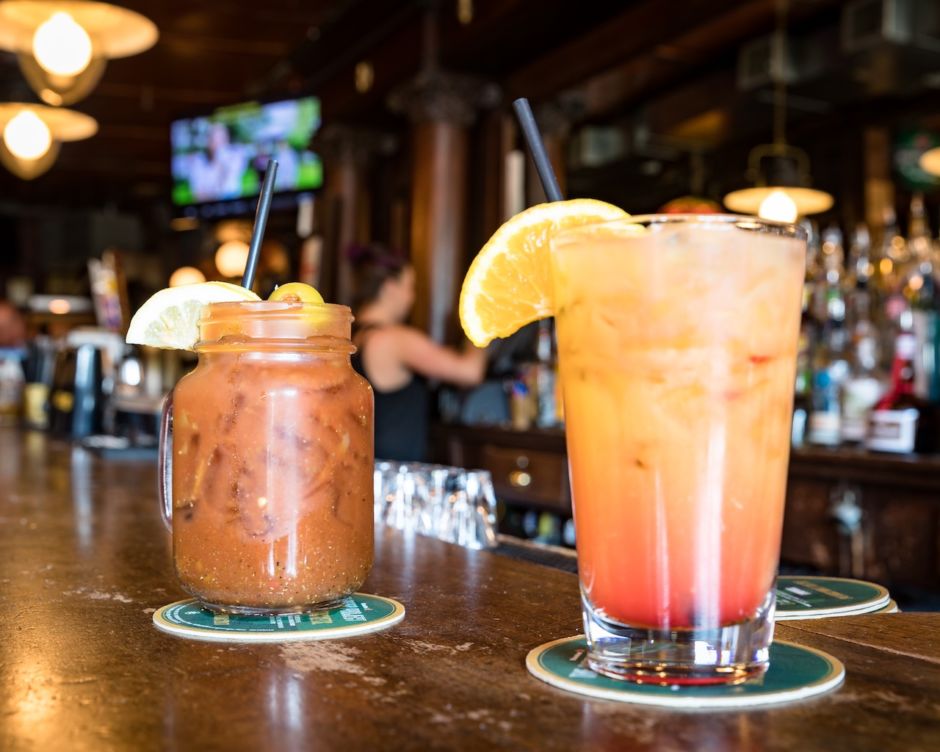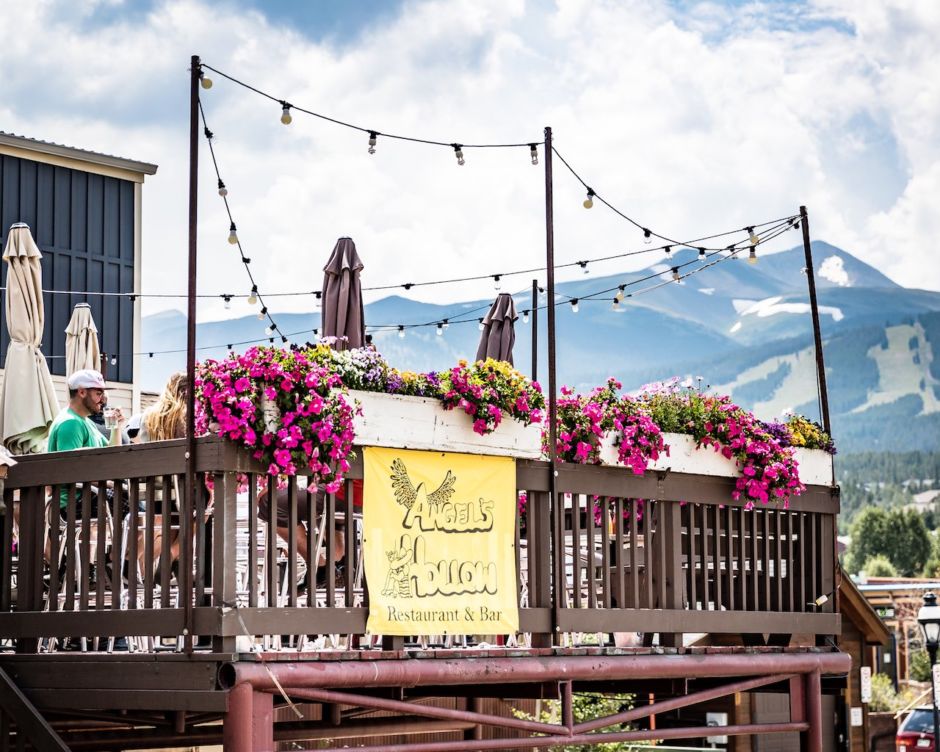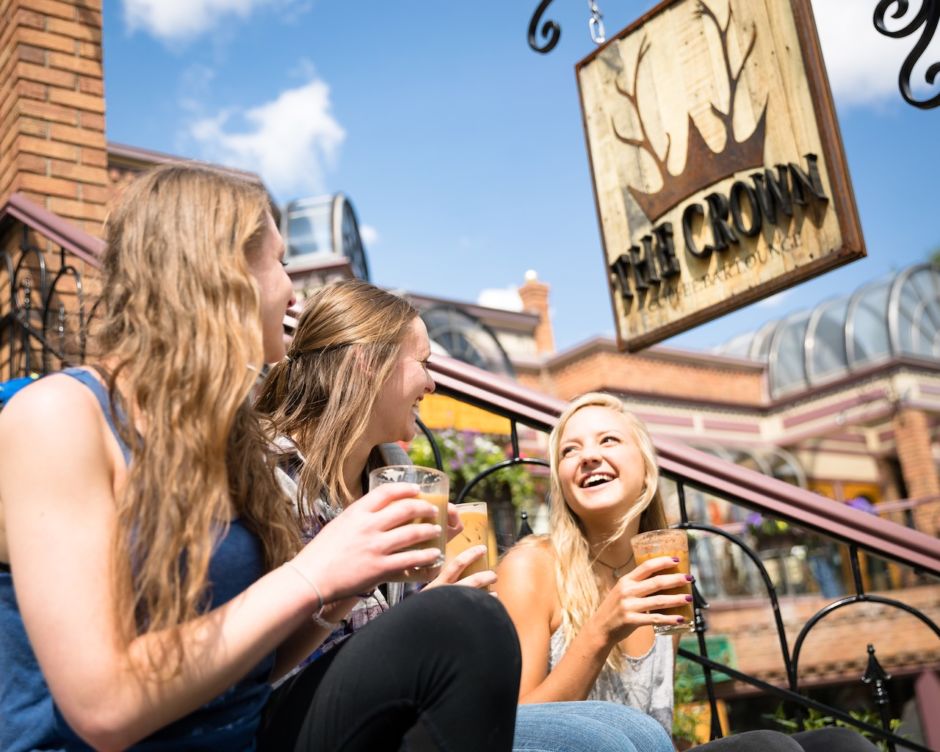 — 10 —
Discovering summer at the ski resort
I
s it possible that a ski resort could have
more
to do in summer than it does in winter?
Epic Discovery
at Breckenridge Ski Resort is part theme park thrills, part outdoor adventure — if theme parks were built on the tops of mountains.
Here, the Colorado SuperChair provides a scenic chairlift ride, floating toward views of three 14ers. Stay in the air for a zipline tour through the White River National Forest and a walk along a suspended treetop bridge. Then ride the Gold Runner Coaster, tackle the ropes course, ascend the climbing wall, or send the kids over to the bungee trampoline.
Back on the ground, get lost in the mineshaft maze, soar down the alpine slide, pan for gemstones, and go on one of the guided hikes — or hop on a 4×4 tour — along the forested trails. Is it possible? Definitely.
— 11 —
Shopping Main Street
Definitely fuel up and hydrate before you hit Main Street — here, dozens of unique stores line the sidewalks in front of you, and the only way to know where to begin is just to start window shopping. This should be a sport in itself.
Hit the pavement, and you'll run into Colorado's top gear and ski shops, open mic nights, shelves of weird greeting cards, more socks than you knew existed, an indoor play area with a giant purple octopus, skis being made (in front of you, while you drink a beer), and all the awesome locals that make these places come alive. Welcome to the beating heart of Breckenridge.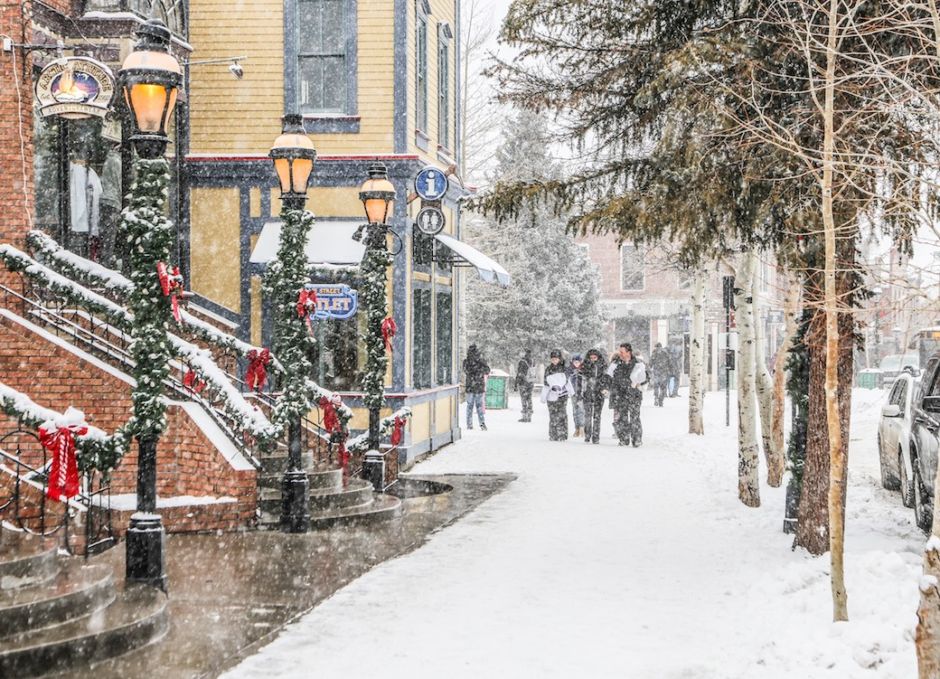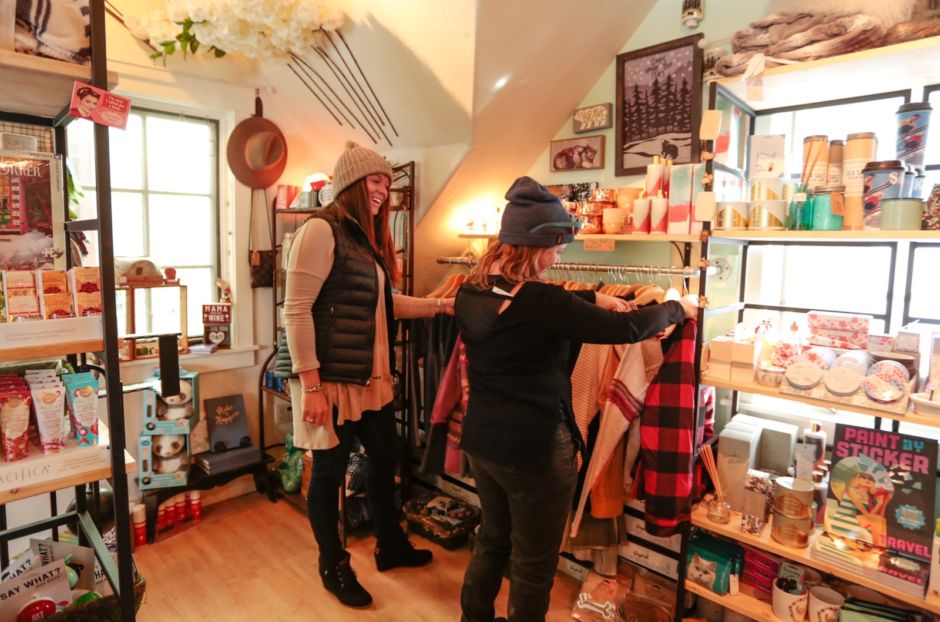 Breckenridge may seem like it was built for mountain bikes and skis, but its history came riding in on horseback. Breckenridge Stables alone has over 100 horses, and you can choose from trail rides over river crossings, beaver ponds, and the Continental Divide — the city's trail network is impressive — or keep it more Little House on the Prairie-style and hit the open range. Mountains looming in the distance, of course.
Families with kids will fit right in, and the trainers know which horses are suitable for smaller children. For something super remote, drive up Route 9 to the Rusty Spurr Ranch.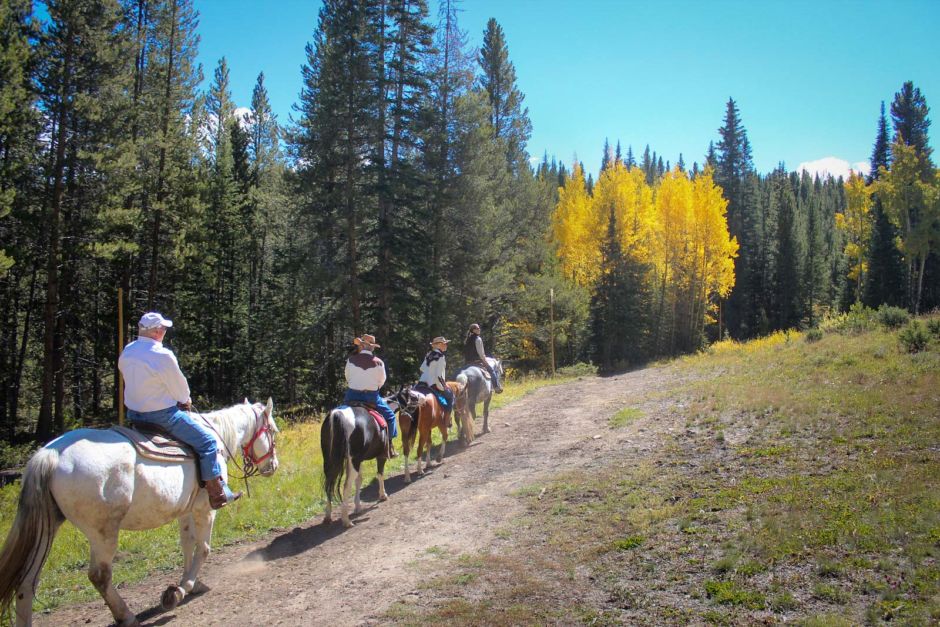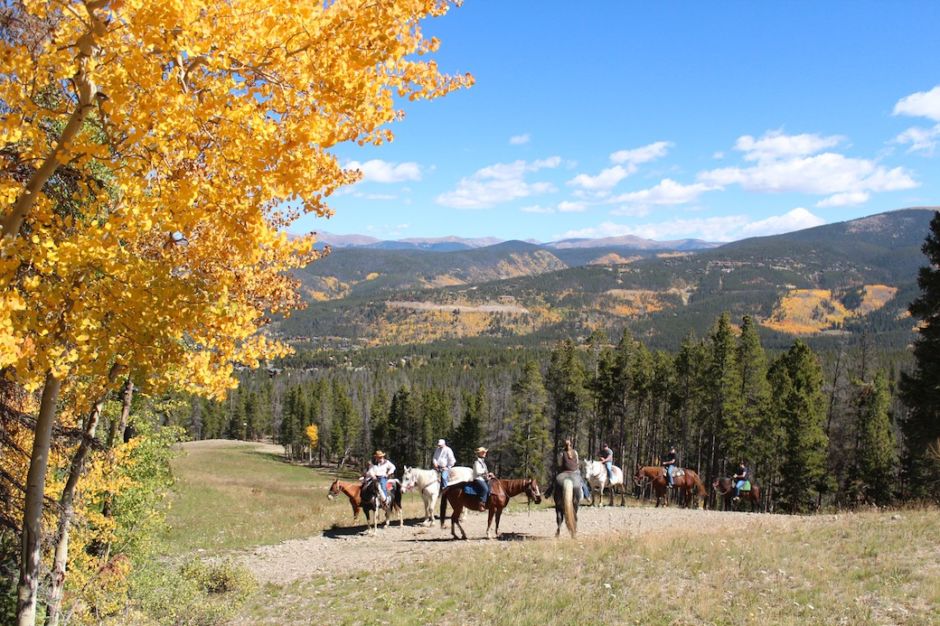 — 13 —
Digging into history
B
reckenridge has what so many other North American ski towns lack: a
story
. Its American history dates back to the 1800s — to gold miners, Wild West cowboys, pioneers, escaped slaves, and saloon patrons (there were 18 saloons here a little over 100 years ago!). Today, Victorian houses, museums, railroads, cemeteries, old mines, and the nationally acclaimed
Breckenridge Historic District
remind us of the town's storied past.
With all that history, you know a ghost or two is hiding somewhere around these parts. Start with the Breckenridge Haunted Tour, and keep an eye out for Katie Briggle. Then take the Preston Ghost Town Hike, the ultimate marriage of history and the outdoors.
Back in town, pay a visit to the Barney Ford Victorian House. It honors the life of an escaped slave who made himself a prominent member of the Breckenridge community in the 1880s. Then hightail it to a saloon tour, a cemetery tour, and wrap up the day by panning for gold — and let it all soak in over a spot of afternoon tea.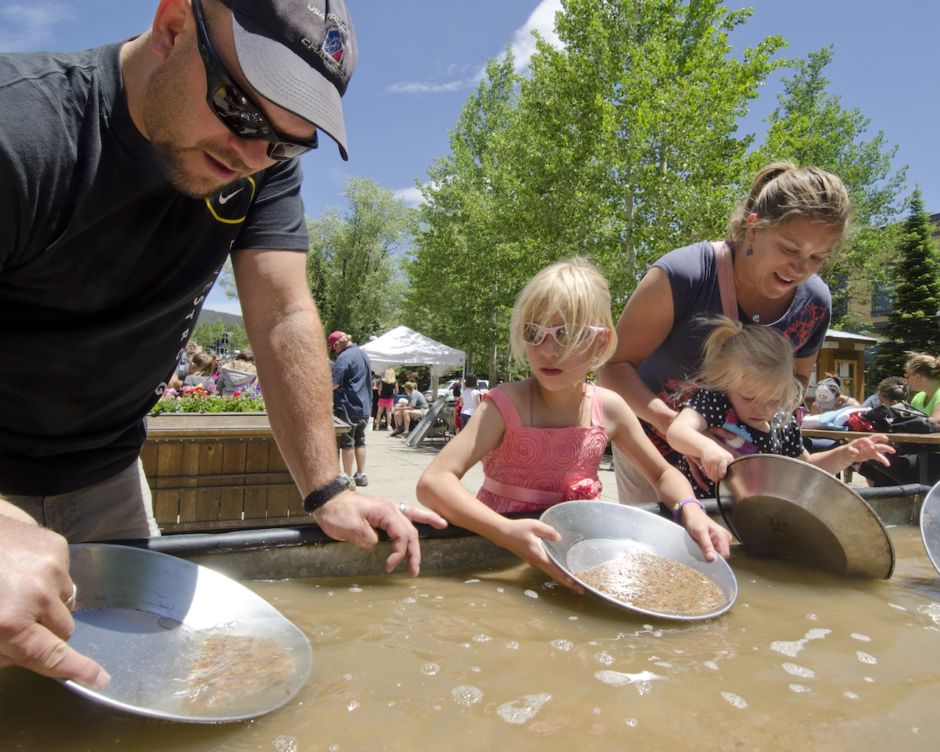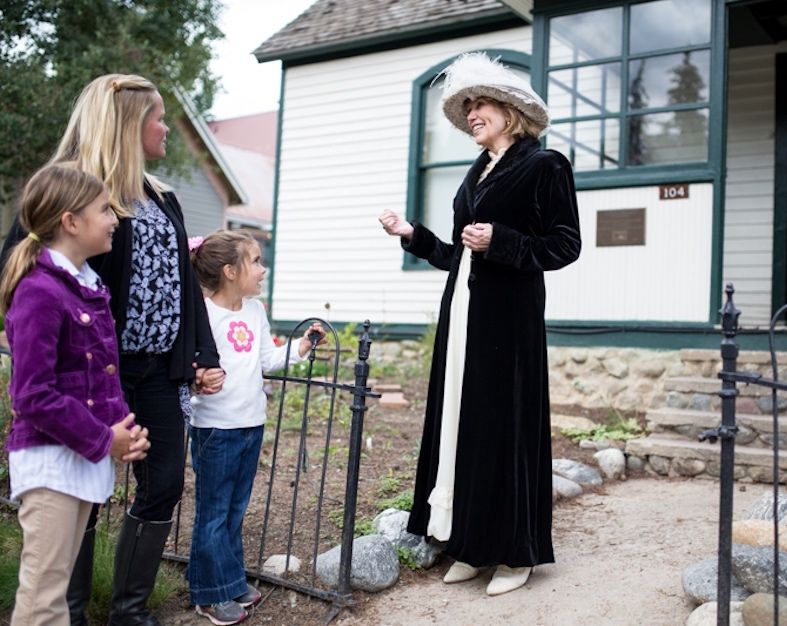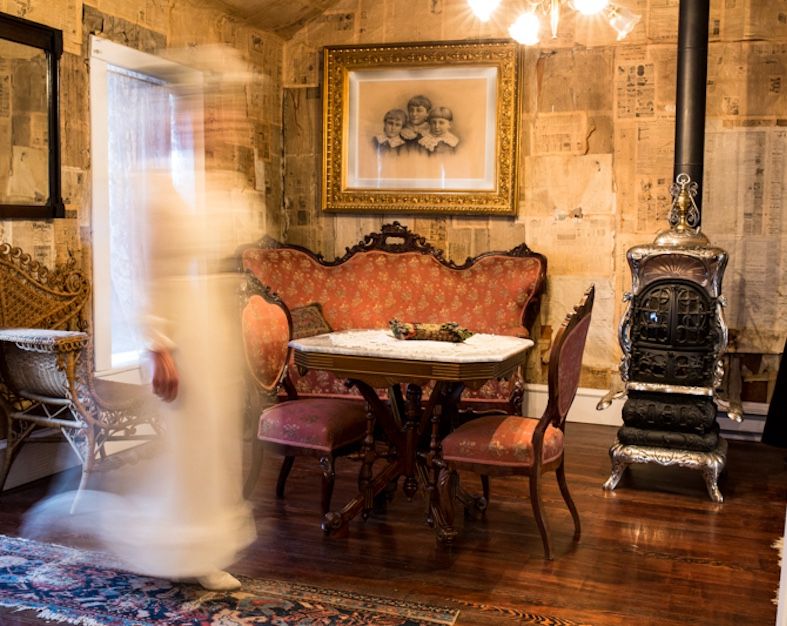 S
aloon doors have been swinging here for a long, long,
long
time. The Gold Pan Saloon dates back to 1859, making it the oldest operating saloon west of the Mississippi. Nowadays it shares its doors with the Carboy Winery — and, yes, wine is on tap.
Next up? Rocky Mountain Underground. This is perhaps the only spot in the country that can't decide if it's a ski shop (it is) or a tavern (it is). Grab a pint from their rotating craft beer menu, a seat, and watch the ski press in action — or move out to the deck for some live music.
If tunes are what you're after, another spot is The Historic Brown & Fox's Den. Dance floor, air hockey, ping pong, and a recently renovated stage keep this one kickin' well into the night. And the later you stay, the better your chances of confirming whether or not the place is haunted.
Otherwise, simply place yourself on the south end of Main Street. This is the heart of Breckenridge's nightlife scene — two blocks of awesome restaurants, bars, clubs, and late-night hotspots that'll keep the energy flowing. That is, if you have any left over from the rest of your summer adventures.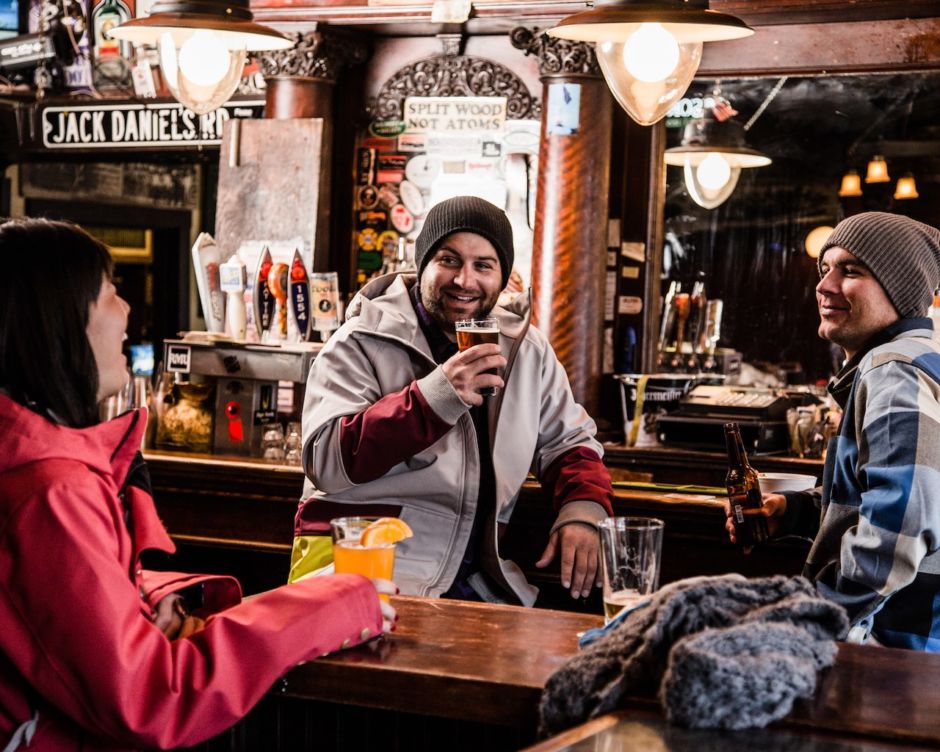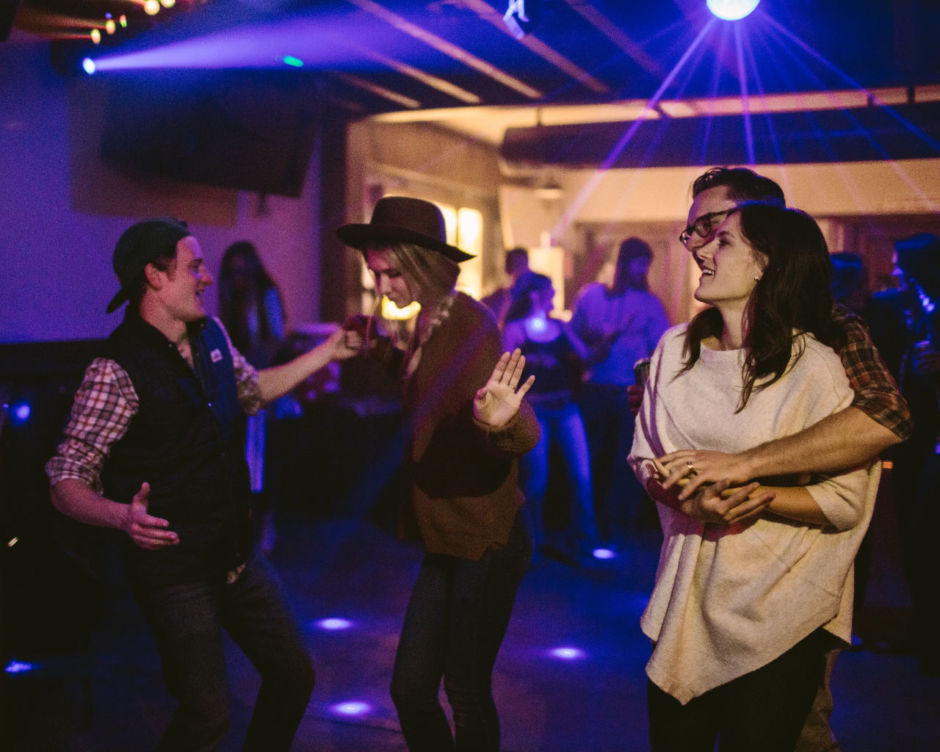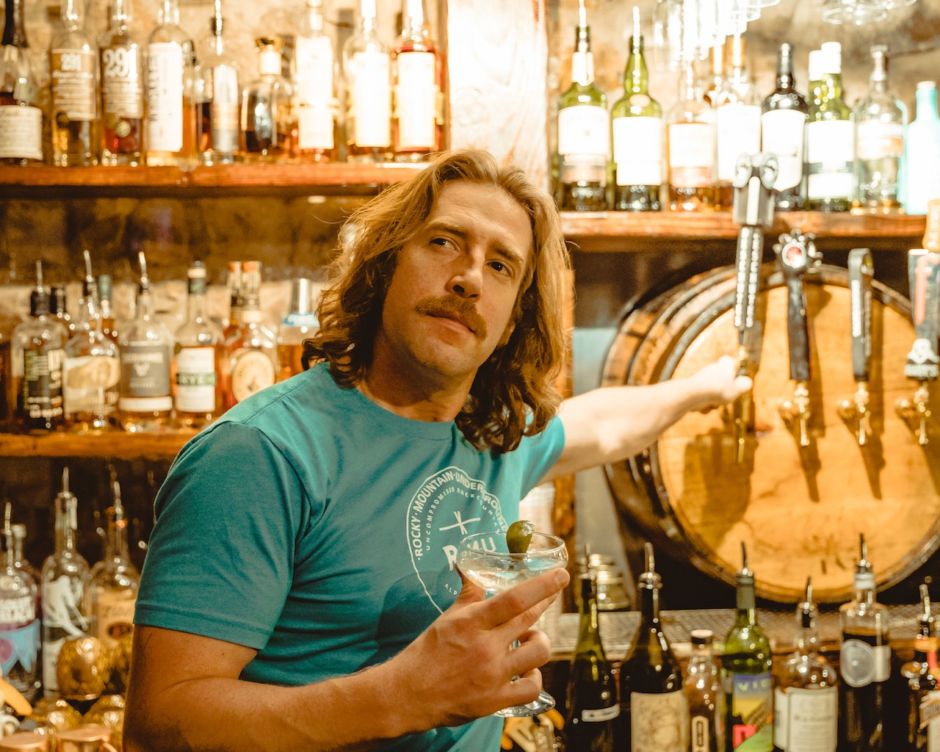 The post 14 incredible summer experiences to have in Breckenridge, CO appeared first on Matador Network.