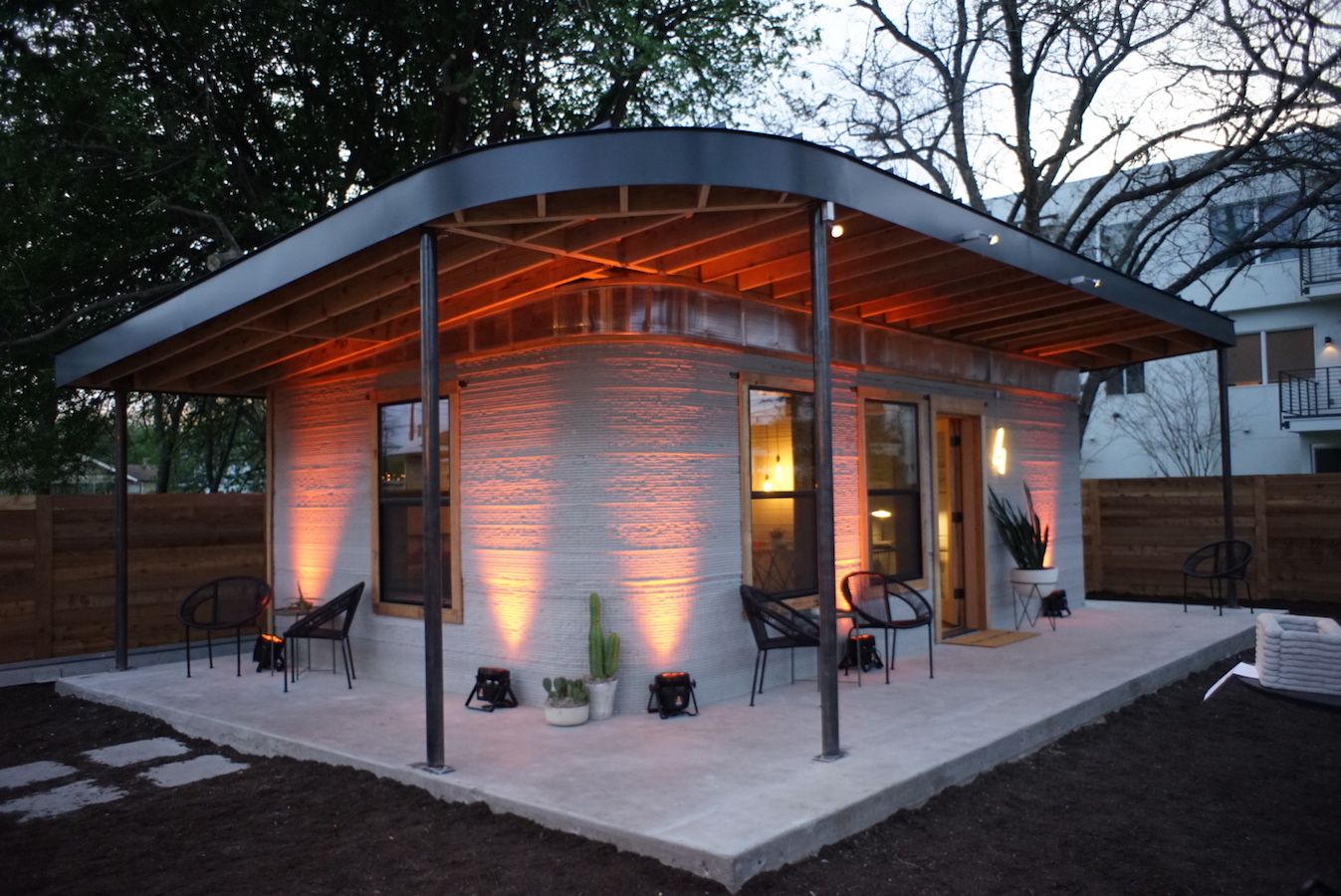 With the cost of living skyrocketing in cities around the world, it's about time someone came in with an affordable solution. In 2018, startup brand ICON announced it would bring 3D-printed tiny homes first to developing parts of the world and eventually to the United States. With living conditions and affordable housing remaining a global issue, ICON aimed to fill the gap with a simple idea: 3D-printed tiny homes for communities in need.
They're not just all talk, either. Their printer, dubbed The Vulcan, creates 3D-printed homes up to 3,000 square feet in a fraction of the time of traditional home construction. Along with the non-profit New Story, which works largely in Haiti and El Salvador, ICON was responsible for the completion of the first-ever permitted 3D-printed house. The two brands hope to be major players in the fight against homelessness worldwide, providing 600-800 sq. ft. homes for $10,000. Eventually, with growth and improved technology, the company hopes to drop the price even further — potentially to as low as $4,000.
"Conventional construction methods have many baked-in drawbacks and problems that we've taken for granted for so long that we forgot how to imagine any alternative," said ICON co-founder Jason Ballard on the company's website. "With 3D printing, you not only have a continuous thermal envelope, high thermal mass, and near zero-waste, but you also have speed, a much broader design palette, next-level resiliency, and the possibility of a quantum leap in affordability. This isn't 10% better, it's 10 times better."
New Story plans to spread the love to similar organizations in the future, with the aim of fighting homelessness and bringing affordable housing issues around the world. "Imagine if we could slash the cost and time it takes to build a home while improving quality and customization," said New Story COO Alexandria Lafci on the company's website. "This 3D-home printer has that potential. Change is an open-source pursuit so we are not building this technology for New Story, we are building it for the world. Our goal is to power our sector, every government, and organization building homes for the poor, to do their best work."
The story has progressed across further borders. <em>The New York Times</em> reported this week that New Story is currently 3D-printing a village of small homes in the southern Mexican state of Tabasco to help relieve housing issues for low-income residents. This partnership, also including Icon along with local housing non-profit Échale, is the first of its kind — building not just one building but a master-planned village.
Will we be able to buy a plot of land and 3D print a tiny home on it? Time will tell, but one thing is certain: it's hard to beat a $10,000 house.

The post These companies 3D print affordable tiny houses to combat homelessness around the world appeared first on Matador Network.