I touched down in Boston at 12:08 PM on April 26 — and realized I had time to kill. Almost four hours before my important appointment.
My mom picked me up at the airport. We stopped at an Italian grocery store in Revere and picked up an Italian sub, something I had been craving for months (and something you can't find outside the heavily Italian-American parts of the US).
I fought sleep, having been awake since the equivalent of 9:15 PM the night before, but I had to keep going. I drank tea and glared at the TV, barely able to follow the show, willing the clock to move faster.
Finally, it was time. We drove to Lynn Tech, a vaccination site originally built to serve the at-risk community of Lynn, Massachusetts.
Almost everyone in my family has lived in Lynn at some point, and Lynn has always been a city of immigrants. My family were the immigrants, French Canadians from New Brunswick, in the early 1900s. Then came Russians, Cambodians, Dominicans. Today, most newly arriving immigrants in Lynn come from Guatemala.
And in the gymnasium of Lynn Tech, where vaccinations are now open to all Massachusetts residents, I was surrounded by people of all ages, all sizes, all colors, people from all over the world, here for one reason: to protect others and themselves.
I got my temperature checked at the door. I moved from desk to desk, giving my name and information. "Here's an information package on the Moderna vaccine." Ah, so that's what I would be getting.
I sat down in the chair and a Massachusetts National Guardsman slid a needle into my left arm. My mom snapped a picture and thanked him for his service.
First dose.
The beginning of the end of this nightmare.
Destinations Visited
Prague, Czech Republic
Lynn, Reading, Lynnfield, and Woburn, Massachusetts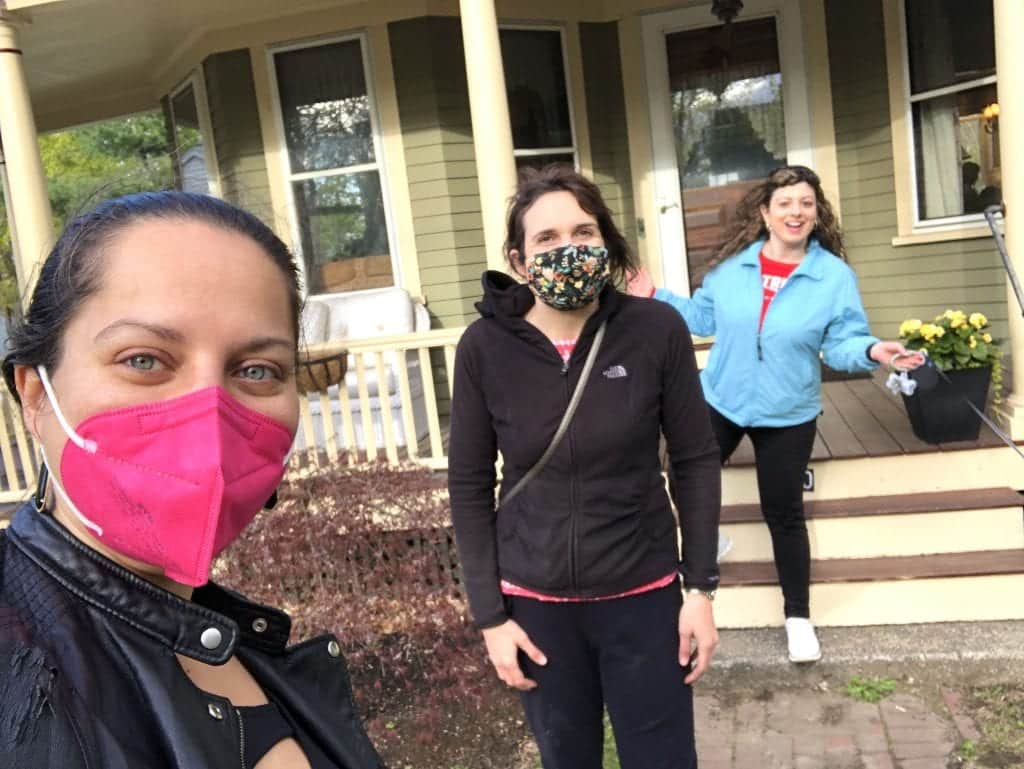 Highlights
Getting my COVID vaccine was far and away the highlight of the month. Charlie got his, too, at the beginning of the month! He traveled back to the UK to get his first dose of Astra-Zeneca; he will return for his second dose at the end of June, as the Brits are spacing out the doses 11 weeks apart.
Continuously improving conditions in the Czech Republic. We have had a rough time with COVID, with three distinct waves this fall and winter, but finally the numbers have been getting better, dropping to their lowest levels since late September.
Everything except essential businesses (i.e. supermarkets and potraviny, or the closest thing Czechs have to bodegas) has been closed since October — with the exception of three glorious weeks in December.
But with improving conditions, places are starting to reopen! We got farmers' markets back, they ended the 9:00 PM curfew, and there has been quasi-legal outdoor dining (i.e. technically not open, but they don't stop you if you sit down at a table with takeaway food and/or beer).
I got my Czech residency! This has been a huge undertaking over the past six months, and there were several setbacks along the way, but I finally received my visa, temporary residency, and little Czech passport book. It's good for FIVE YEARS — after which I can apply for permanent residency. Holy cow.
I worked with Expat Zone and if you know anyone who needs a Czech visa or trade license, you should go with them (and tell them Adventurous Kate sent you). I wouldn't dream of doing this without an agency. The process is gnarly, even if you speak Czech, and it's more than you can handle on your own.
Getting to see my family and friends after being away for so long. My parents are both fully vaccinated, as are my aunt and uncle — a huge relief. And my friends Lisa and Alexa and I hung out outdoors, distanced, and masked — we got to celebrate Alexa's birthday, meet her new puppy, and hang out with one of my favorite kids, who is now two and loves digging in the dirt!
A new fitness routine. I recently joined Obé Fitness and I'm really enjoying it! They do tons of live workouts each day and you can do on-demand classes anytime as well. It has EVERYTHING from strength to yoga to Pilates to barre to dance to trampoline. I especially like that they have a ton of dance classes, as that's often hard to find in other fitness apps.
If you're interested in trying Obé, I can give you access to a free two-week trial here. Highly recommend Walter's classes for low-impact strength and dance HIIT, Peter's super campy dance classes, and Katherine's hard-but-doable Pilates classes.
Lewis the cat is continuing to do well. As I type this, my little Lewis is just past the halfway point of his 12-week observation period post-FIP treatment. He got his first monthly follow-up bloodwork and the vets say it looks good. Charlie and I are grateful.
Congresswoman Ayanna Pressley liked a photo of Lewis on Twitter! She shared a photo of her adorable cat Sojo and I responded with a photo of Lewis and how her beloved colleague was his namesake! Whether it was her or her staff…that felt awesome!
Cat-sitting a chonky boy. Our friends, a Czech-British couple and their baby, traveled back to the UK for the vaccine with Charlie, so I took care of their cat Bali?ek — a true chonkster and the most loving, affectionate cat I've ever known. You can be holding him and he'll keep mashing his face into you to get closer!
I was there to feed him — but more than that, I was there to give him lots of cuddles while his humans were away. Check out these photos to see just how clingy he is!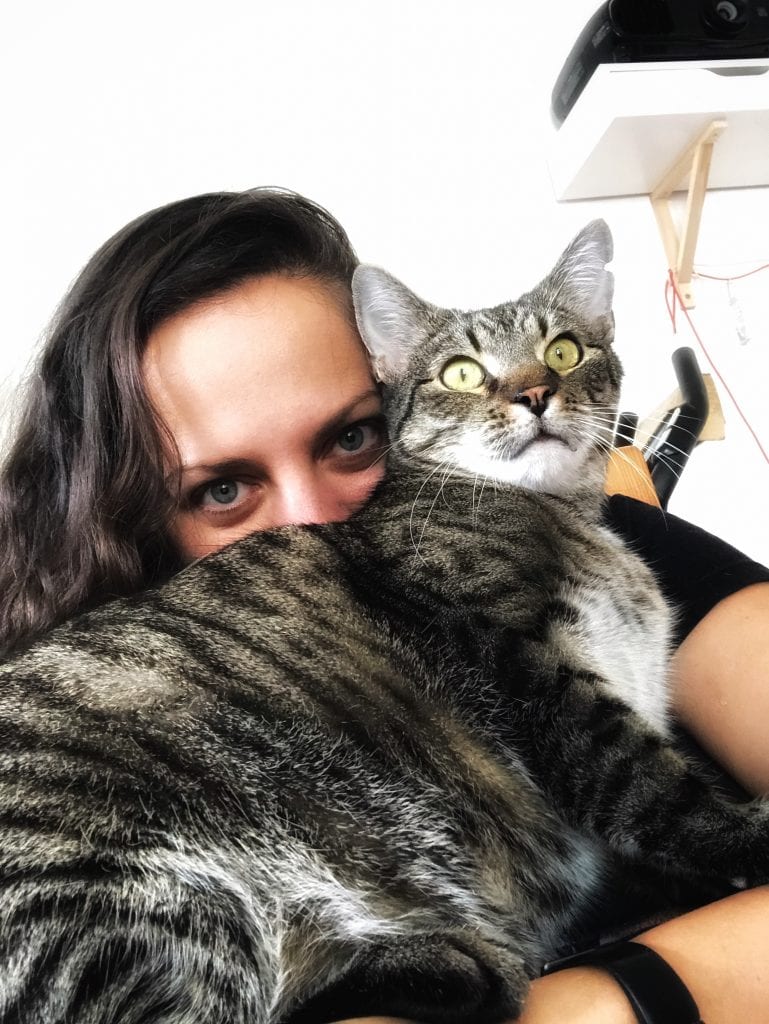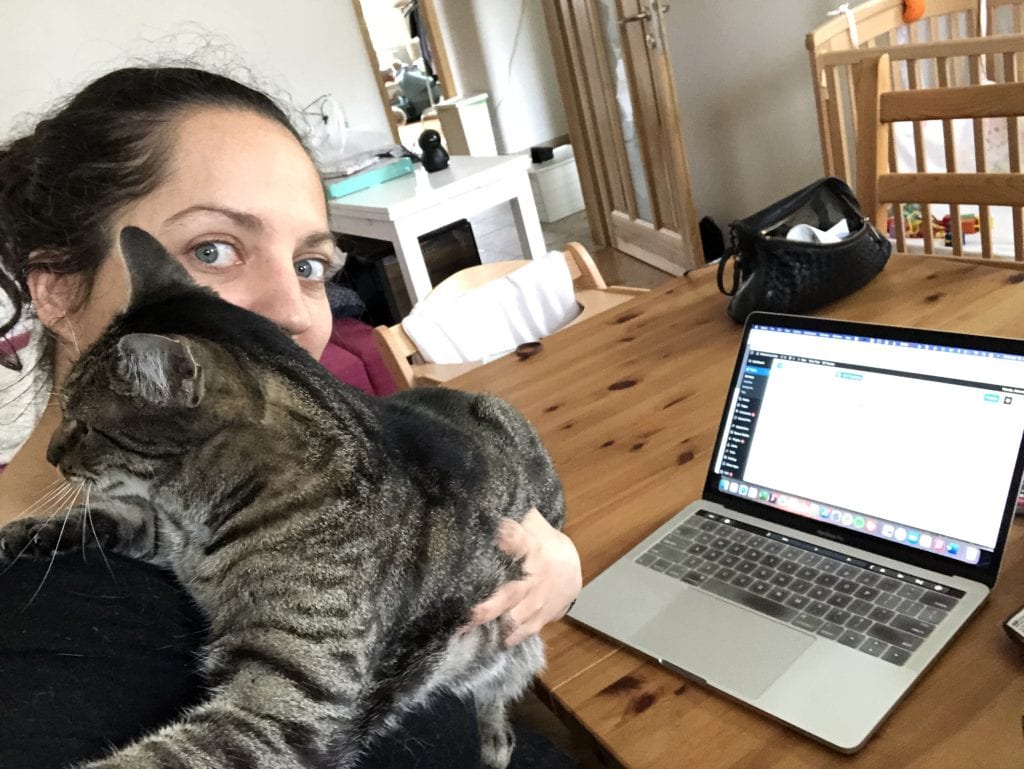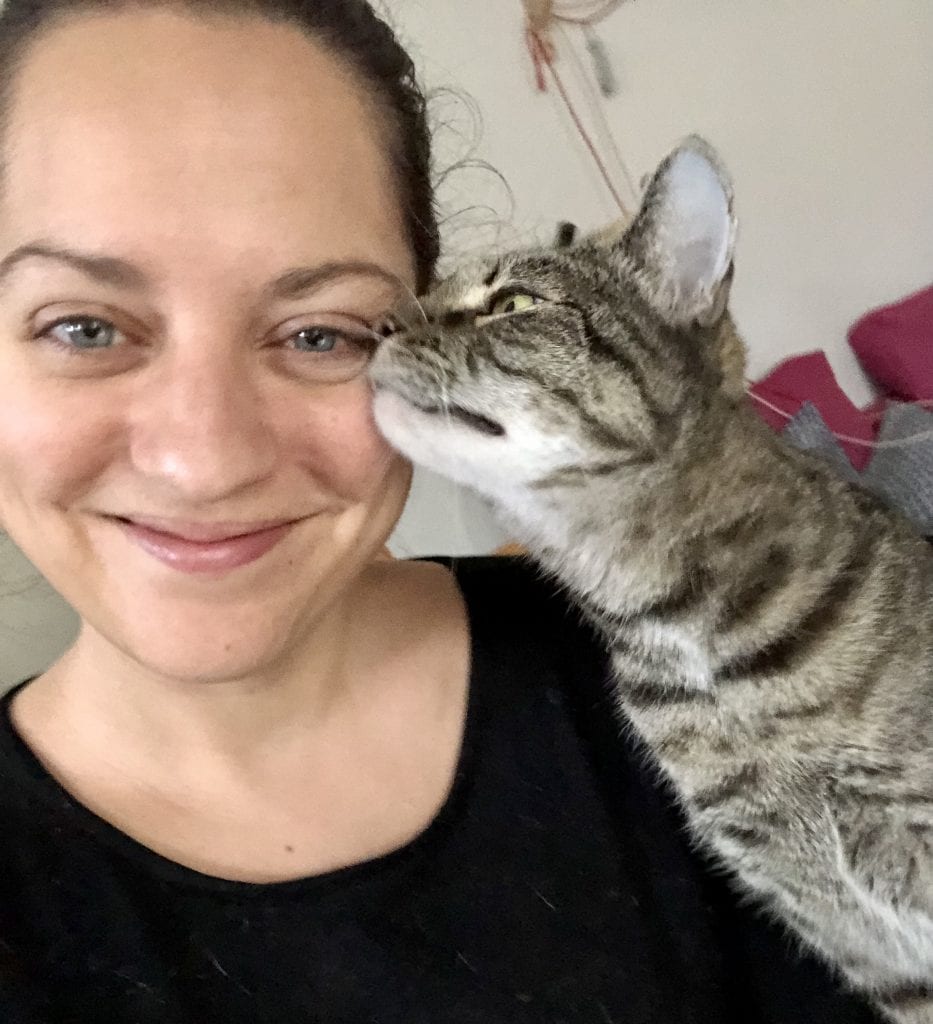 Challenges
I found out I need glasses!!! Age 36, I guess it's about time. My vision started getting blurry on and off, and of course I panicked that it was the sign of something neurological, but I got it checked out. It turns out I just need glasses for reading and the computer and such. I'll be getting my first pair soon.
A not-so-great flight itinerary. I didn't mind too much, since I was just happy to be going home, but waking up at 3:15 AM to get a 4:00 AM Liftago ride for a 6:30 AM flight, the equivalent of waking up at 9:15 PM in Boston — ugh, that was rough. (What WAS nice was that my long-haul flight had 47 passengers and 43 rows, so I got a row of four to myself!)
A very tough month for me work-wise. I've been struggling with focus the last few weeks, and as I write this post and go through the month, I realize that I've been feeling this way for all of April. Really trying to dig my way out of this now.
I bought a trampoline, and Charlie and I are too weak to string it. Seriously, that's not a knock on our strength — this is an IMPOSSIBLE trampoline!! The YouTube video is full of angry comments saying IT'S NOT THAT EASY!
SNOW in April! Several snowstorms in Prague, in fact!! Nothing that stuck.
I miss my kitties. This is the first time I've been away from Lewis and Murray since adopting them and I miss them tons.
DMX's death hit me unexpectedly hard. He's an artist whose music has been a huge part of my teenage, college, and young adult memories. But my heart always went out to DMX because he was severely abused as a child, and that manifested so clearly in his music, in his performances. He was both gangsta and childlike, unfailingly devout but brought to his knees by addiction.
His death also brought up lots of stories: like when he found out there was a presidential candidate called Barack Obama, when he went into an IHOP kitchen in Buffalo and started making omelets, when he crashed an Albanian wedding! Every year at Christmas, I watch his impromptu Rudolph the Red-Nosed Reindeer. He loved bringing joy to people.
His homegoing included a parade through New York, his coffin atop a monster truck. Couldn't think of a better sendoff for him. May he finally be at peace.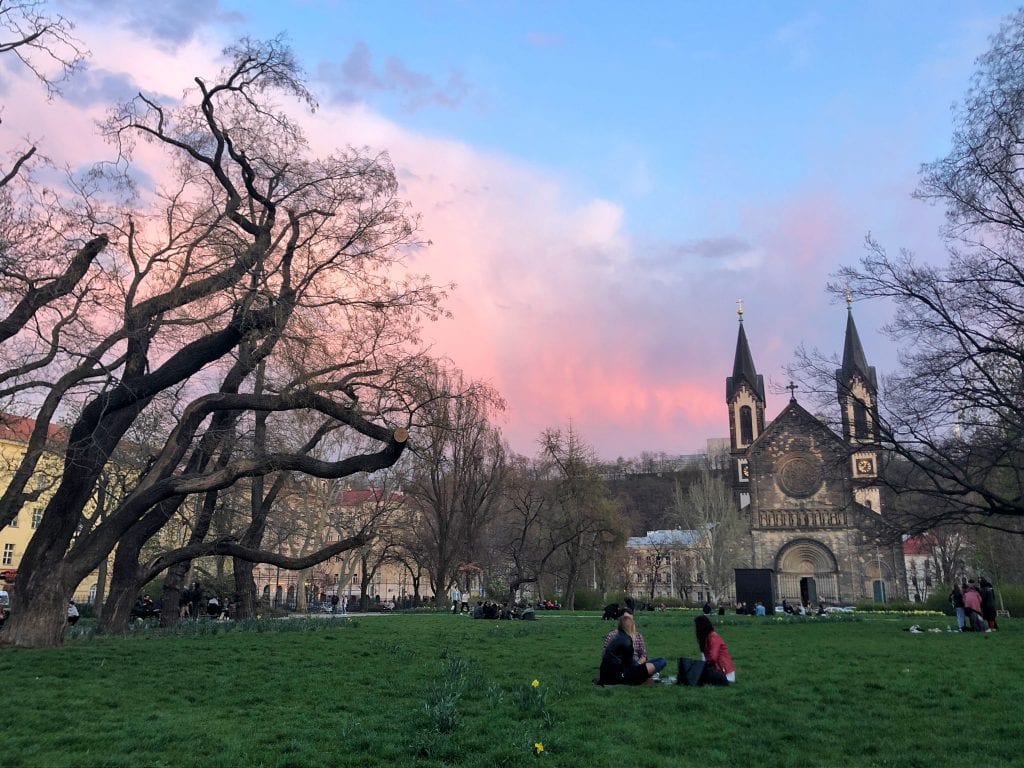 This Month on Patreon
On the Adventurous Kate Patreon, I publish exclusive content and never-told stories that you can access from $6 per month. We also have a private Facebook group and members get free access to the Book Club each month.
I'm excited to share that I have my first trip planned post-vaccination! I wrote a post on my Patreon sharing all the details with my patrons.
The trip will be in mid-July, after Charlie and I are both two weeks past our final vaccinations. The trip will be nine days and to a country in Europe that will not surprise anyone.
What I appreciated about being in Croatia last summer was that everything was done outside, from meals to activities to even transportation. (That's why I wrote that Croatia is the first place you should go after you're vaccinated! They're open to vaccinated Americans this summer!)
So this summer we're going to a similarly outdoorsy destination by the sea. A place that has been on my bucket list since I first studied abroad. Staying in the nice boutique hotel there. Somewhere that relies on tourism, and thus is in desperate need of our tourist dollars this year.
Somewhere more popular with domestic and European tourists than North Americans for sure…though it does get some super-rich celebrities to one particular part of the destination. It's got beaches, food, adventure.
And unlike most of our usual trips, we're not doing the work-while-we-travel thing — this is a true vacation. The first one in a long time.
Any guesses?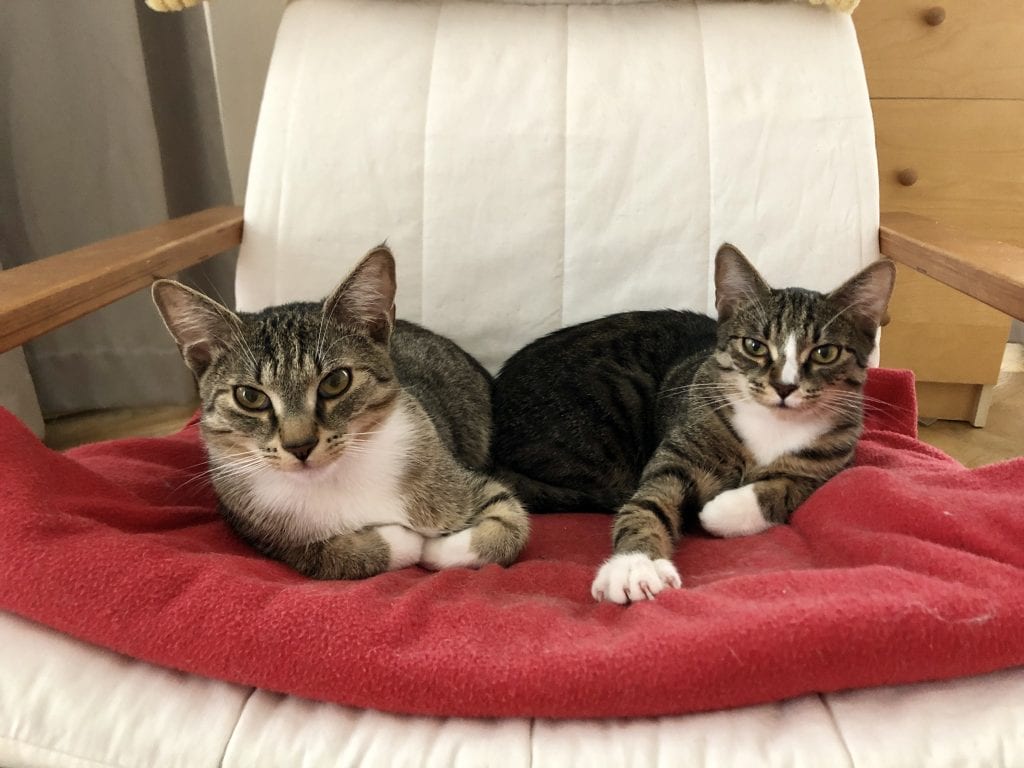 Book Club This Month
I pushed this month's book club back to Sunday, May 14, at 1:00 PM ET.
We will be reading Seven Fallen Feathers: Racism, Death, and Hard Truths in a Northern City by Indigenous Canadian journalist Tanya Talaga!
I read this book in March and LOVED it — as much as it broke my heart. I immediately wanted people to discuss it with, and I realized that made it a perfect book club choice.
"In 1966, twelve-year-old Chanie Wenjack froze to death on the railway tracks after running away from residential school. An inquest was called and four recommendations were made to prevent another tragedy. None of those recommendations were applied.

More than a quarter of a century later, from 2000 to 2011, seven Indigenous high school students died in Thunder Bay, Ontario. The seven were hundreds of miles away from their families, forced to leave home and live in a foreign and unwelcoming city. Five were found dead in the rivers surrounding Lake Superior, below a sacred Indigenous site. Jordan Wabasse, a gentle boy and star hockey player, disappeared into the minus twenty degrees Celsius night. The body of celebrated artist Norval Morrisseau's grandson, Kyle, was pulled from a river, as was Curran Strang's. Robyn Harper died in her boarding-house hallway and Paul Panacheese inexplicably collapsed on his kitchen floor. Reggie Bushie's death finally prompted an inquest, seven years after the discovery of Jethro Anderson, the first boy whose body was found in the water.

Using a sweeping narrative focusing on the lives of the students, award-winning investigative journalist Tanya Talaga delves into the history of this small northern city that has come to manifest Canada's long struggle with human rights violations against Indigenous communities."
There were issues with postponing the event on Eventbrite, so just email me (kate at adventurouskate dot com) if you want to join.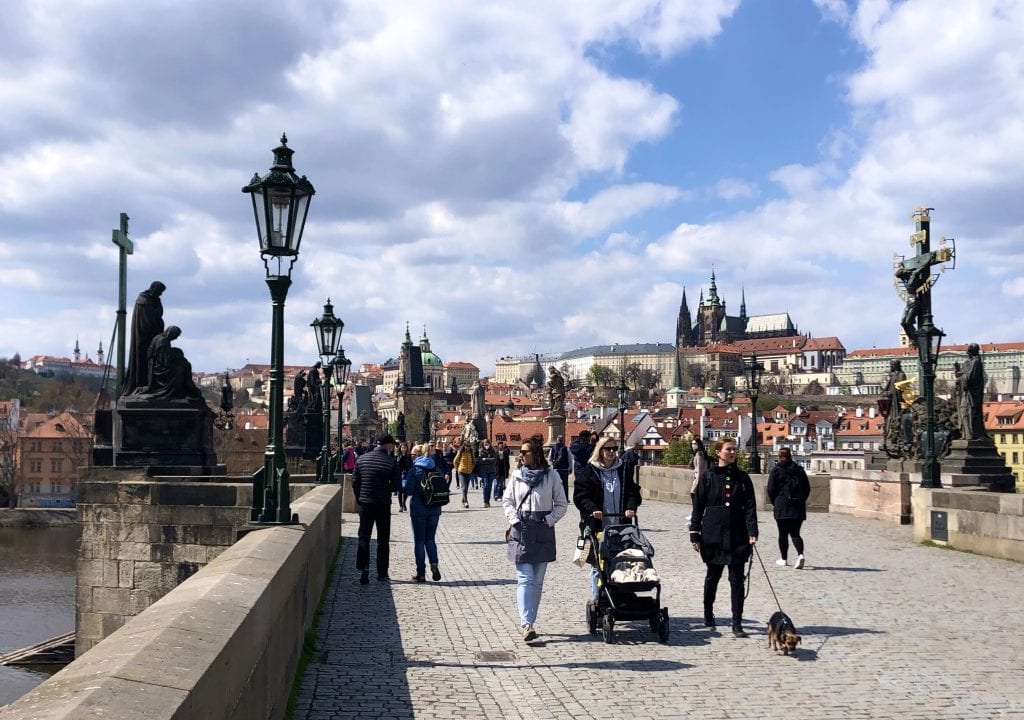 What I Listened To This Month
Eep…I got nothing this month. I spent most of April trying to get through the audiobook of The Silent Patient by Alex Michaelides and waiting, waiting, and waiting for it to get good.
I'm at 66% and nothing has happened yet. How is this a thriller?!
What I Watched This Month
The Handmaid's Tale is back after almost two years! Still one of the greatest shows, though incredibly bleak.
While the show has its issues (is June really going to escape and get captured AGAIN?!) the third episode gives me hope that the writers are making tough but wise choices. I've heard critics say that halfway through the season it completely changes direction, so I'm looking forward to that.
I also started rewatching The Nanny, which is now streaming on HBO Max! This is a huge influence of author Saeed Jones, who has been tweeting about it constantly for the last month. And you know what? The Nanny is fucking great!
I'm convinced that it didn't get the recognition it deserved due to sexism. Fran Drescher is a comedic genius and the show was lightning-fast and viciously funny, but everyone treated her like a bimbo and talked about how annoying her voice was.
And yes, I want Fran's early 90s wardrobe now. Black tights, vests, turtlenecks, puffy shirts…I was even looking at a vintage leopard coat on Poshmark. DAMMIT, now I'm looking at leopard coats again!!
What I Read This Month
This month I finished three new books — not that many! So far I am 33 books into the year, which means that if I continue at this pace, I will hit 100. My big stretch goal.
Leaving Isn't the Hardest Thing by Lauren Hough (2021) — Lauren Hough went viral a few years ago for her essay I was a cable guy. I saw the worst of America. This book is a memoir written in essays: about growing up in a cult; about surviving being gay in the military during Don't Ask, Don't Tell; about living on the edges of the working class for most of her adult life.
I have been waiting for this book for a LONG time. I am a huge fan of Lauren and one of her Patreon supporters. These essays are a masterclass in showing SO much with just a few words, and her style is inimitable. I'm trying to think of an author she reminds me of in essence — maybe Raven Leilani. A bit.
There are memoirs that are about exceptional lives and memoirs that are exceptionally told. This is one of the rare ones that is both. One of the best reads of the year by far.
The Flight Attendant by Chris Bohjalian (2019) — Cassie is a hard-partying flight attendant. Her life revolves around flights, hookups, and lots of drinking. One morning she wakes up in a Dubai hotel room with one of her passengers…and he's been murdered. She was blacked out and can't remember what happened — so she gets out of Dubai and starts lying to everyone about what happened. It turns into a chase around the globe as she and the authorities piece together what happened.
This was a fun book with lots of action-packed scenes and a fabulously unreliable narrator. There were a lot of eye-rolling that-never-would-have-happened moments, especially about New York (literally nobody says "That's how we do it in the 212"), but I found it to be a very enjoyable, riveting read.
The book has since become an HBO series starring Kaley Cuoco. I'm looking forward to watching it!
Fix This Next by Mike Michalowicz — Mike Michalowicz influenced me greatly with his best-known book, Profit First, so I decided to give this one a read. Fix This Next helps you figure out what you should be focusing on in your business next so that you are able to self-actualize.
From reading it…I have the feeling that Profit First was his HUGE success and nothing else could hold up to it. And for most business owners, you'll find out that you need to be fulfilling the bottom need more — making more money — so for a lot of people it will seem like a dead end. But it does get you to think about what you want your legacy to be.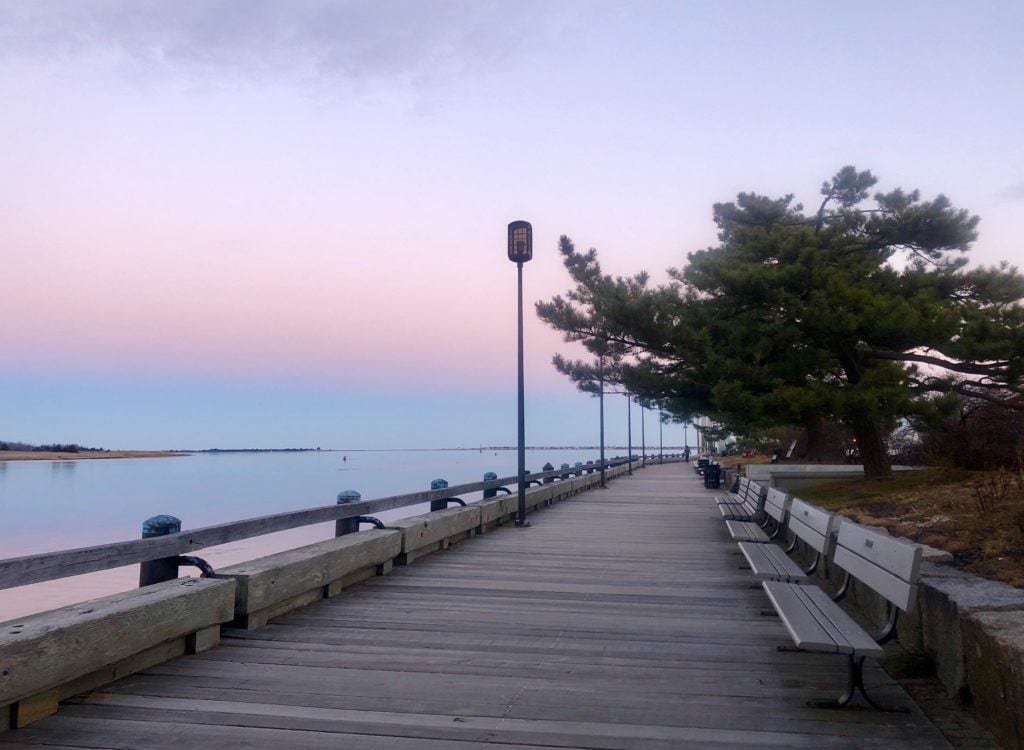 Coming Up in May 2021
I am scheduled to get dose dos on May 24. And the last thing I want is to get COVID in between doses, as some people have, so I'm continuing to stay mostly at home, limit my contact with others, and keep things low-key.
I do want to do a bit of local exploration in Massachusetts, though — some day trips, maybe even an overnight trip, while continuing to mask and distance. I'd like to create more detailed content on places I love — like Newburyport, pictured above — and visit some places new to me, like Northampton.
I've been trying to get more US content on the site, not least because travel bloggers with a lot of US content tended to weather 2020 better than those who focus primarily on international content (hey, it's me, the latter). Writing about my New England backyard seems like a fun way to go about that.
I fly back to Prague on May 30.
What did you get up to in April? Share away!
The post AK Monthly Recap: April 2021 appeared first on Adventurous Kate.