Ah, the most beautiful month of the year has come and gone. The heat finally broke, and the humidity of summer was finally cut with a series of misty green days. I'm no longer waiting on a 110-degree platform at 96th Street; I no longer need the AC on at night.
September is historically a return to work for me — though I didn't produce quite as many posts as usual. I did go on two big trips, though, and I'm absolutely psyched for what lies ahead!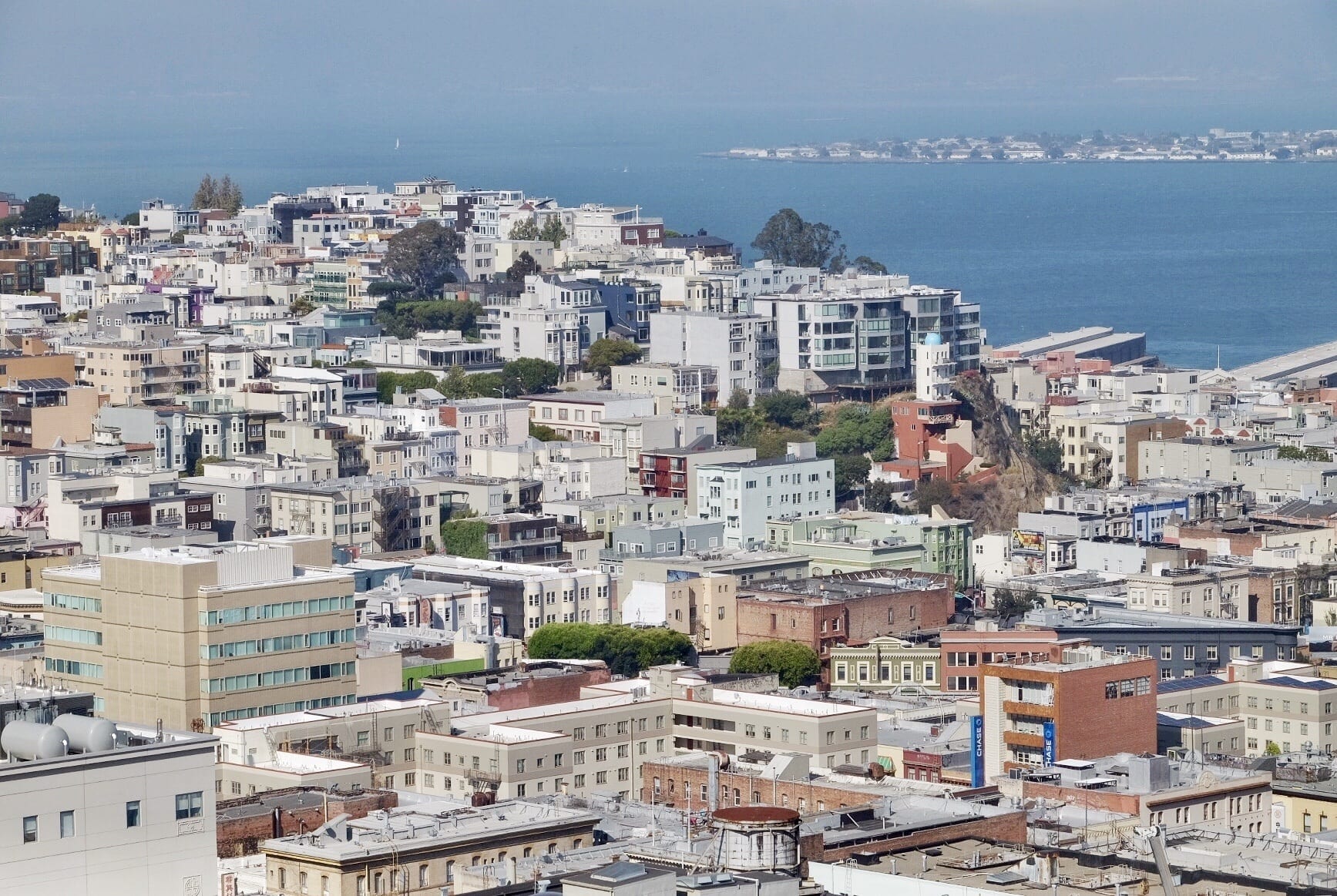 Destinations Visited
New York, New York
San Francisco, California
Williamsburg, Yorktown, and Jamestown, Virginia
Favorite Destination
You know what? I don't think I could ever live in San Francisco — but I always enjoy visiting.
Highlights
A fun, if brief, and royal getaway to San Francisco. It's always nice to visit my favorite city on the west coast! I attended for a Royal Soirée that I'll be writing about in depth next month. Just the bare details for now: it was a formal dinner with Chef Darren McGrady, former personal chef to Queen Elizabeth II and later Prince Charles, Diana, Princess of Wales, Prince William, and Prince Harry.
Chef McGrady was endlessly charming in the  stories he told about the Royal Family — I could have listened to him for hours!
I also had a great morning with a new friend — Paroma from Yr of the Monkey. I posted in a blogging group that I was looking for photo locations in San Francisco, and not only did she give me great ideas, she offered to actually come out and photograph me at 7:30 AM! How sweet is that?
A girls' getaway with Oneika in Williamsburg, Virginia. My friend Oneika and I worked on a campaign promoting Williamsburg, Virginia, as a destination for a girls trip. While you might think of Colonial Williamsburg and Revolutionary War-era history (and you'd be right, they have a lot of that), Williamsburg also has a lot of fantastic restaurants, scenic spots, luxurious spas, and wineries and distilleries.
Meeting former Secretary of State John Kerry. Though it feels weird typing that — I always want to call him "Senator Kerry" because he was my Senator for most of my life! He's got a new memoir out called Every Day Is Extra and I went to go see him speak at 92Y, New York's hottest lecture destination. (Yeah, I'm a complete dork who loves her 92Y lectures.) The conversation was interesting and the Secretary is a lot funnier in real life than you would think.
There was a book signing afterward. No photos or selfies were allowed, and we were rushed through fairly quickly, but I managed to chirp out, "Hi, I'm from Reading, Mass., and you were elected Senator when I was three months old and stayed until I was 29! So thank you for serving me for all those years!"
"Oh my gosh!" he replied. "Thank YOU!"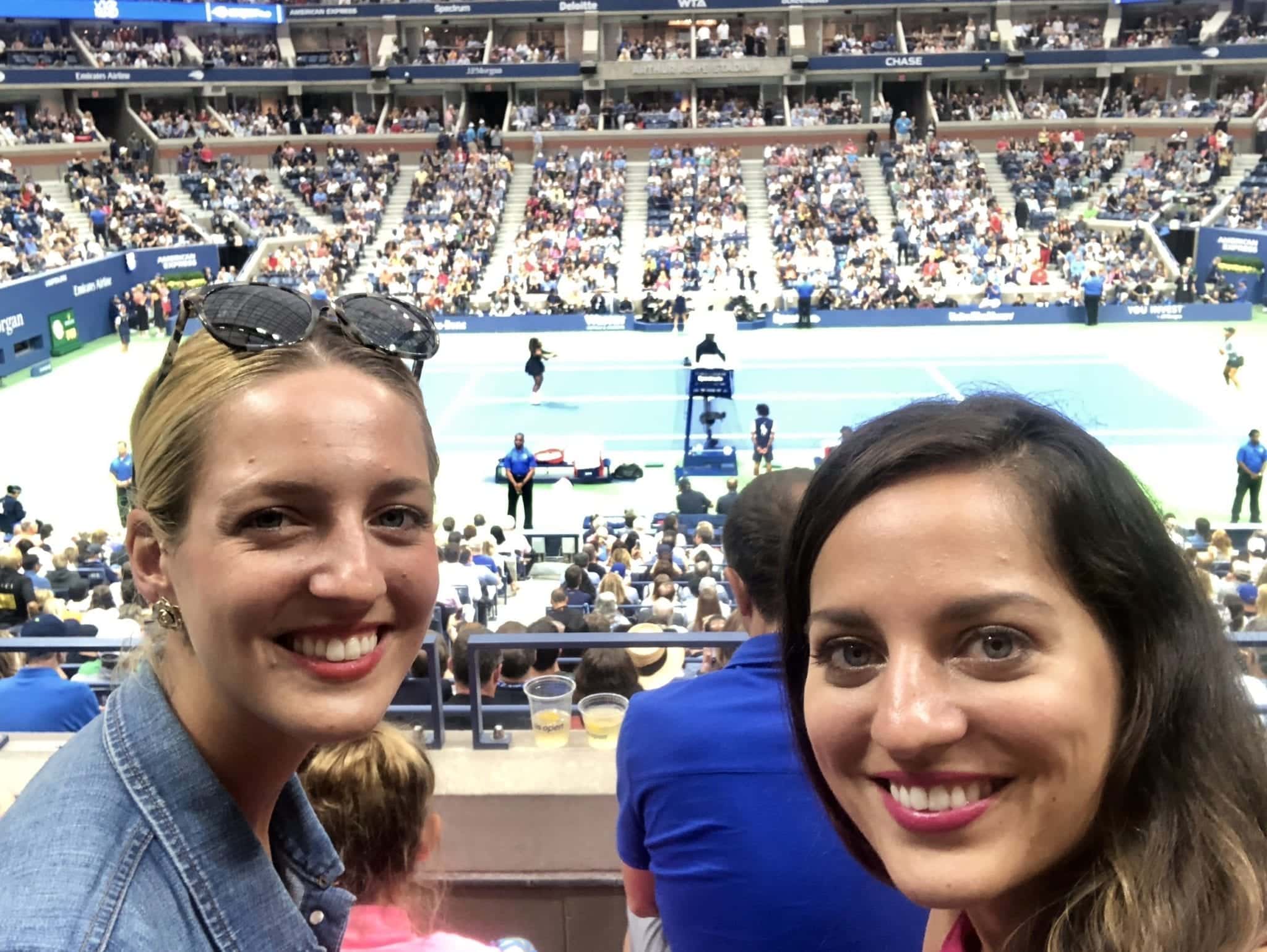 Seeing the match of a lifetime at the US Open. Emirates kindly invited me to spend a day at the Open in their private box, and I brought my sister with me as my guest. This was an amazing experience — I think I'll be ruined for life if I ever go to another tennis match that doesn't have a luxury suite attached!
And celebs? Yes. Everyone was there. The camera kept panning to different celebrities — Trevor Noah, Robin Roberts, Shonda Rimes — and people would clap. (Then the camera panned to Dr. Oz and everyone laughed. Seriously.)
And we had some celebs very close by — Vanessa Williams and Pierce Brosnan were sitting in our box! In fact, Vanessa sat next to me for a few minutes. Other than saying, "Sure, go ahead," when she asked to sit there, we didn't talk to them or bother them at all. One reason why I brought my sister is that she is cooler than a cucumber; I knew she wouldn't make a big deal about it, even though we watched Mrs. Doubtfire ALL THE TIME when we were kids. (My three best friends from home, whom I texted throughout the day, were a different story. "Throw a piece of fruit at the back of Pierce Brosnan's head and say it's a run-by fruiting!")
Oh, and we happened to be there for the most infuriating and analyzed sports moment of the year: Serena Williams vs. Naomi Osaka. That day set off a ton of think pieces on fairness in sports, the emotions women are allowed to express, and double standards, especially for black women. The crowd went from aghast to furious as soon as the match suddenly ended.
I want to emphasize that nobody was angry that Naomi won — she played harder for the short amount of time that we were able to watch. She should have won fairly, without an asterisk held above this ridiculous match, set in place by a misguided referee.
The best plane views of New York of my LIFE. When flying back from Virginia, our plane flew right over Manhattan and it was glorious. Picture-perfect aerial views on a gorgeous day.
Lots of fun times in New York with friends. Rooftop raves. Birthday parties. Coffee meetups. And lots of long walks in Central Park, as always.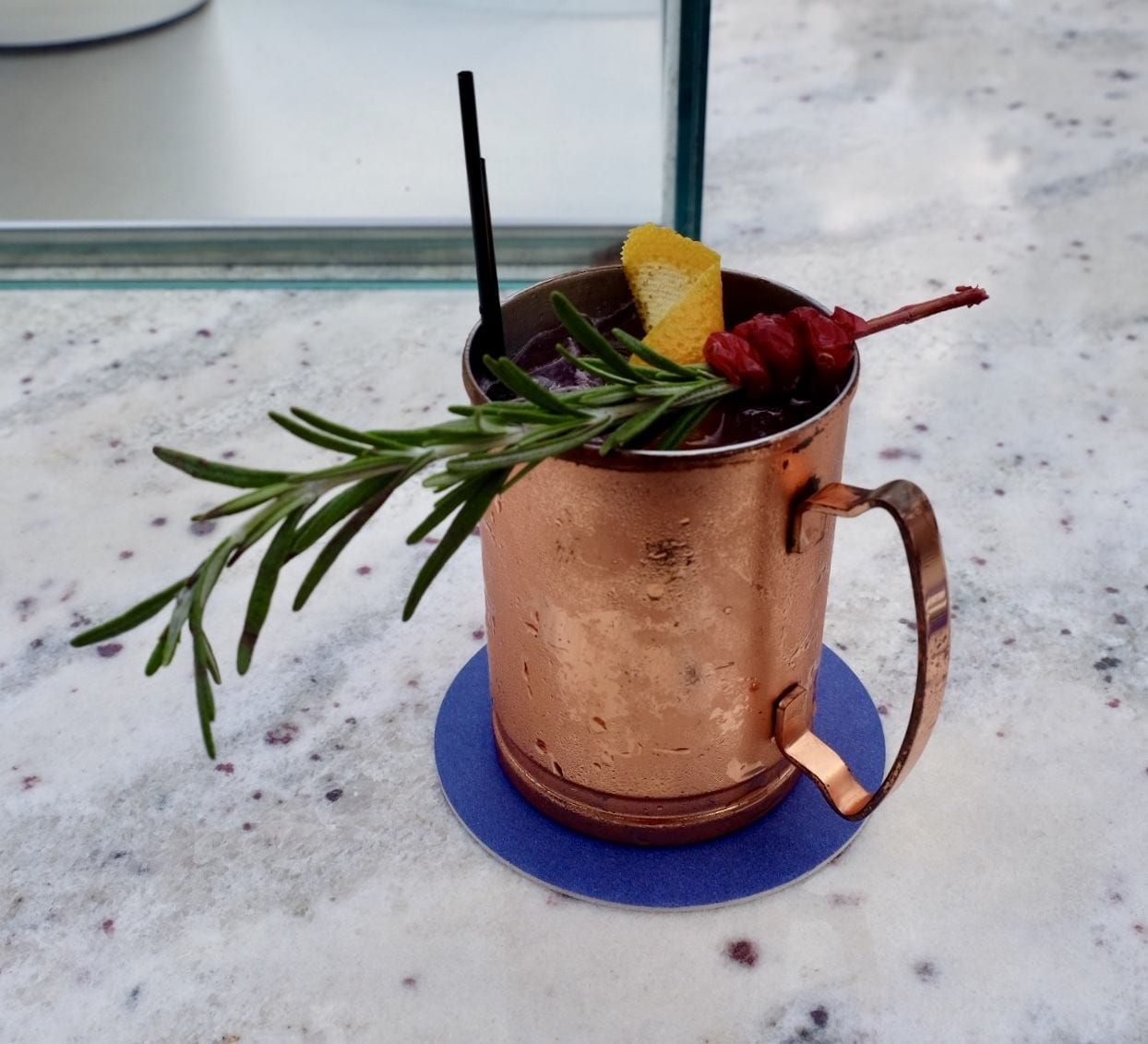 Challenges
A tough primary in New York. I knew Cynthia Nixon for Governor was an extremely long shot, but I thought Zephyr Teachout for Attorney General was much likelier to happen. At least we had some inspiring victories in other states — like Ayanna Pressley, who will soon be representing my former congressional district in Massachusetts!
A summer cold. Ugh, they're the worst — but this time I actually recovered far faster than I usually do. This was also the first time I used a neti pot (this model, to be exact, with these saline packets). They tell you to use distilled water but I was lazy and just used tap water…it seemed to work, though!
Posts of the Month
Where to Stay in Tokyo — Best Neighborhoods and Accommodation — my friends Jessica and Hai write a detailed comprehensive guide to accommodation in Tokyo.
Kayaking in Antarctica: Everything You Need to Know — Kayaking in Antarctica is amazing but it's very expensive and not for everyone, so I wrote an in-depth guide to help you figure out if it's a good fit for you.
Most Popular Photo on Instagram
OH MY GOD, IT'S KATE IN A BIKINI. But I wrote a post about learning to love the skin I'm in, something that hasn't always been easy to do, especially when my appearance is scrutinized by well-meaning strangers.
A question for you all — did you spend the season hiding your body at the beach? I have done a LOT of that in the past, but the older I get, the more willing I am to say, "Fuck it, here I am, and I'm not going to miss out on rocking a bikini I love because I'm self-conscious about my body." Easier said than done. I know that more than anyone. Especially when you have readers from India who innocently ask questions like, "Dear Kate, I've noticed that you've gained a lot of weight. Is it difficult to stay in shape while traveling?" ??? Anyway. Here's to an awesome summer.
For more updates from my travels, follow me on Instagram at @adventurouskate. Oh, and you can get the red underboob bikini here for under $20!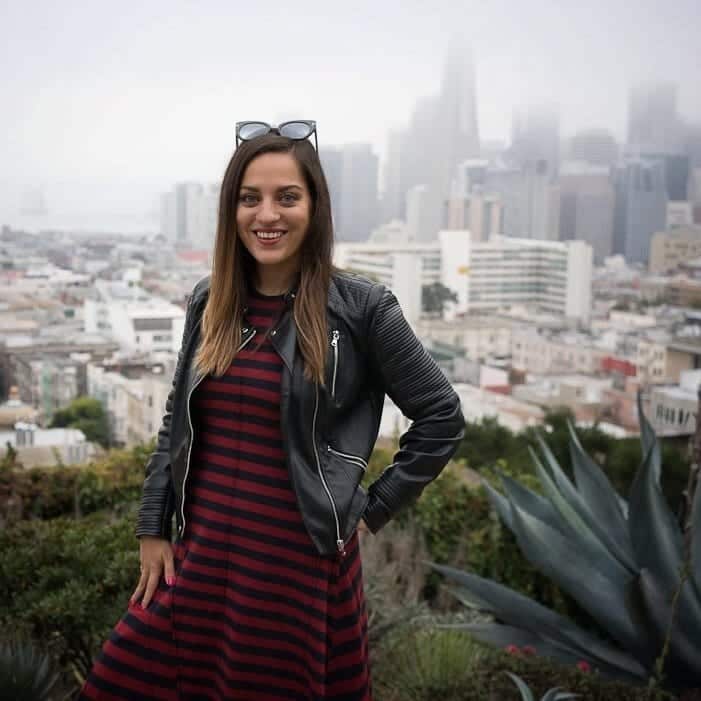 What I Wore This Month
Oh, do I have CLOTHES to share with you this month! I definitely put my four-items-per-month Rent the Runway Update membership to use! You can also try out a Rent the Runway membership for cheap this month — see how you like it!
This long red-and-navy striped dress, which I modeled in San Francisco (photo taken by Paroma at Ina Coolbrith Park, an EXCELLENT photo spot), is by Jason Wu (yes, he who designed both of Michelle Obama's inaugural gowns) and I got it from Rent the Runway. This looks like a casual dress but it's SO well made with gorgeous seams. It went perfectly with a faux leather Moto jacket from Zara (this one is cheap and similar).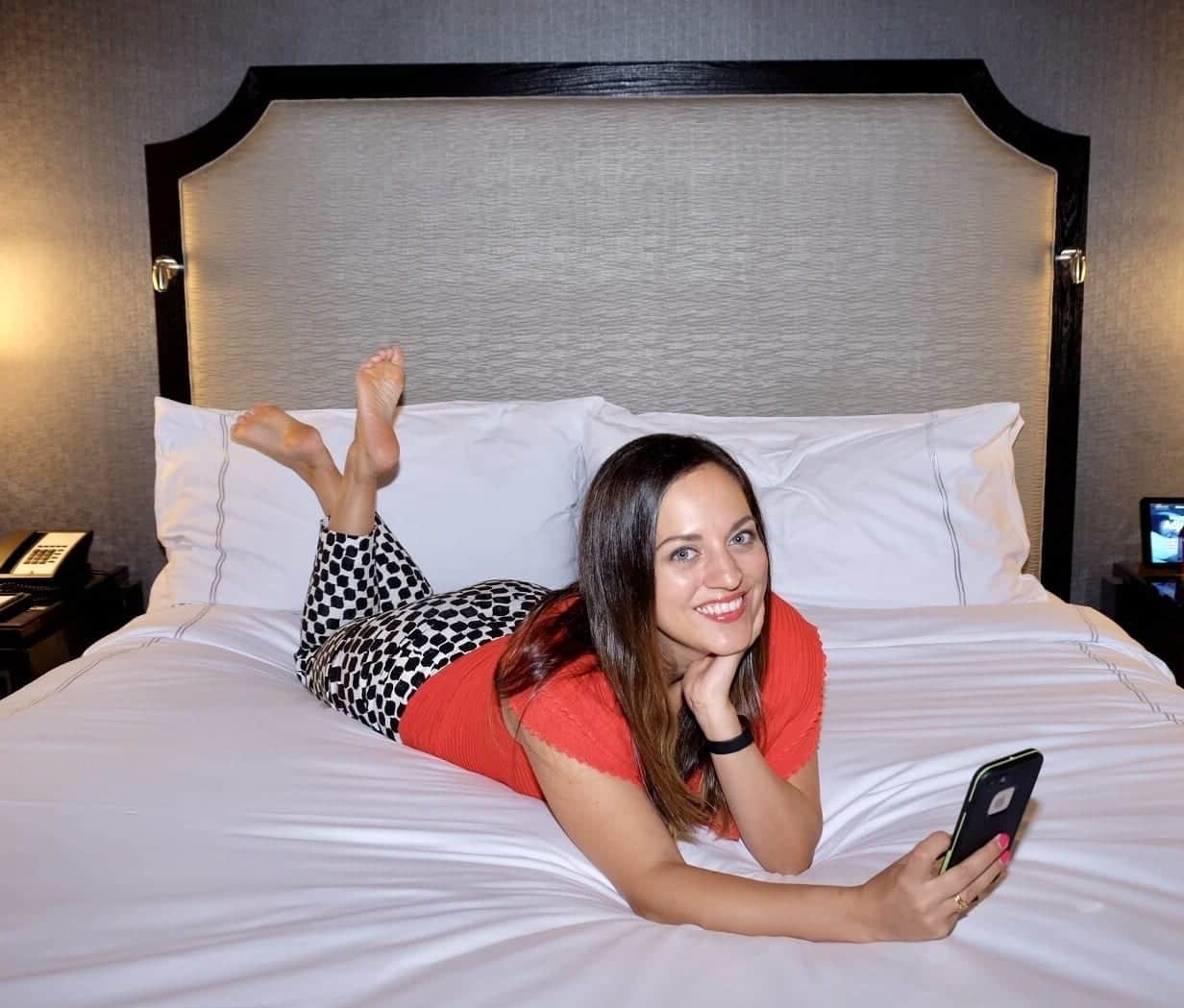 I love this top-and-pants combination. This red Milly top is so much fun, and these black and white Trina Turk pants are one of my new favorite items. I rented the top and bought the pants but you can rent both on Rent the Runway.
For the black tie event in San Francisco, I went all out with this cobalt Sachin and Bibi dress, which I rented from Rent the Runway.
At the US Open I wore this awesome and versatile pink Hutch romper. It can easily be dressed up and down, and, um, ladies, the legs are wide enough that you don't have to take it off to pee, if you catch my drift. I was tempted to buy this (Rent the Runway lets you buy your rentals at a discount) but I think I'm going to wait on it and see if I still want it a few months from now.
And I fell in love with this blue-and-white striped Milly dress! So gorgeous, so well made, so flattering. You can buy it here (warning: EXPENSIVE!!); I rented it from Rent the Runway. It actually has tiny neon orange stripes between the blue and white, which really elevates it as a piece. I so wanted to buy it but I didn't want to drop $230 (RTR's discount price) on a summer dress at the beginning of October.
What I Watched This Month
I couldn't fall asleep one night, so I watched Up in the Air on my phone. I thought it might lend some poignancy to my travel-heavy lifestyle. But like Garden State, that movie has not aged well along with me.
Look, if I wanted to watch a movie about an emotionally stunted man-child who becomes captivated by a manic pixie dream girl, I could watch roughly 75% of the films that have come out in the last two decades. The producers probably patted themselves on the back for giving George Clooney an age-appropriate love interest in Vera Farmiga — but you know what? She's 12 years younger than him. That's age-appropriate in Hollywood for you!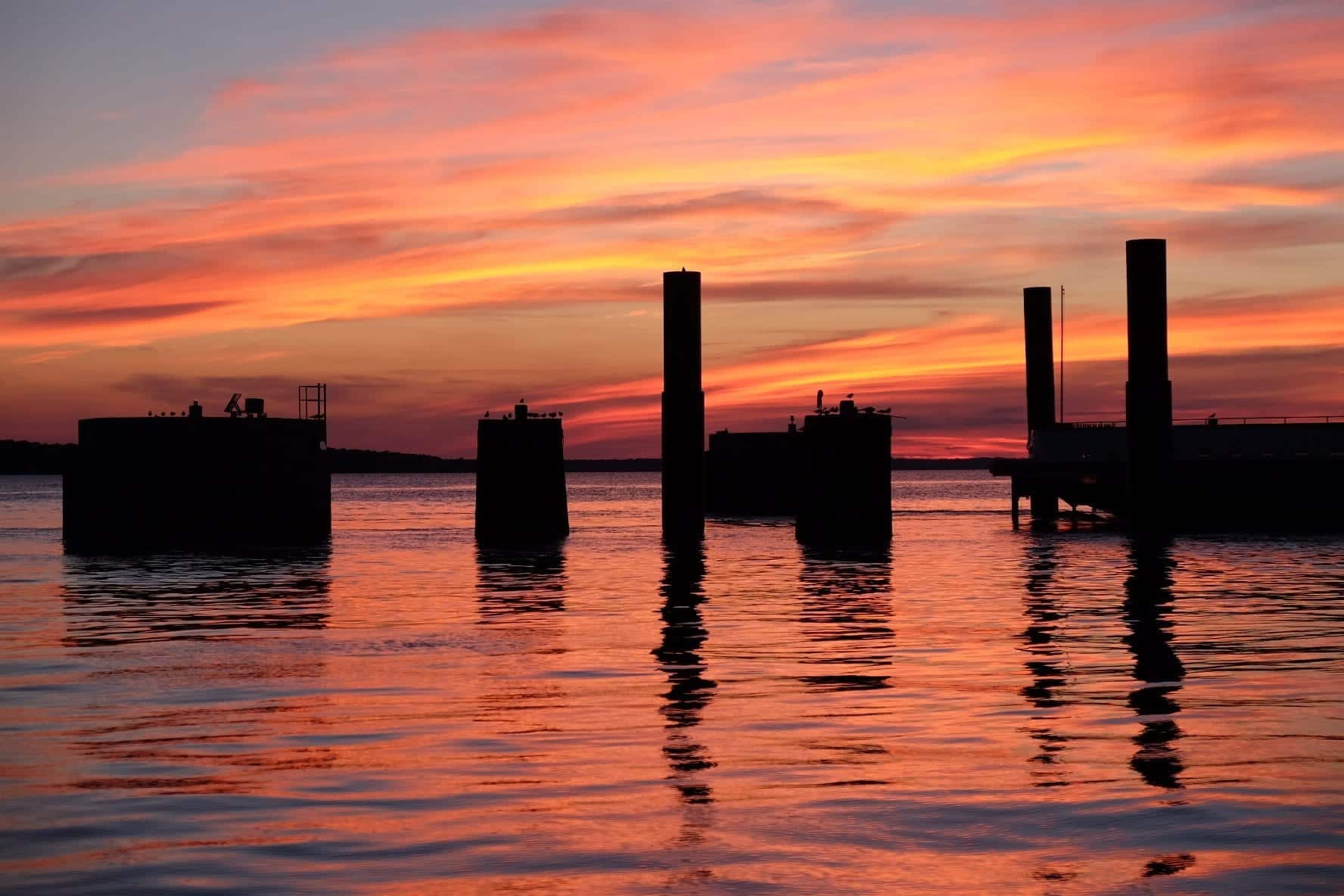 What I Listened To This Month
I listened to perhaps the best single podcast I've ever heard — Long Distance Part I and II from Reply All, a podcast on internet culture. Give yourself an hour — maybe go take a walk? — and listen to it all at once. It starts with a guy calling an internet company that he knows is trying to scam him into buying expensive software that he doesn't need, but then it escalates and turns into something wild and unpredictable. I guarantee you'll love it.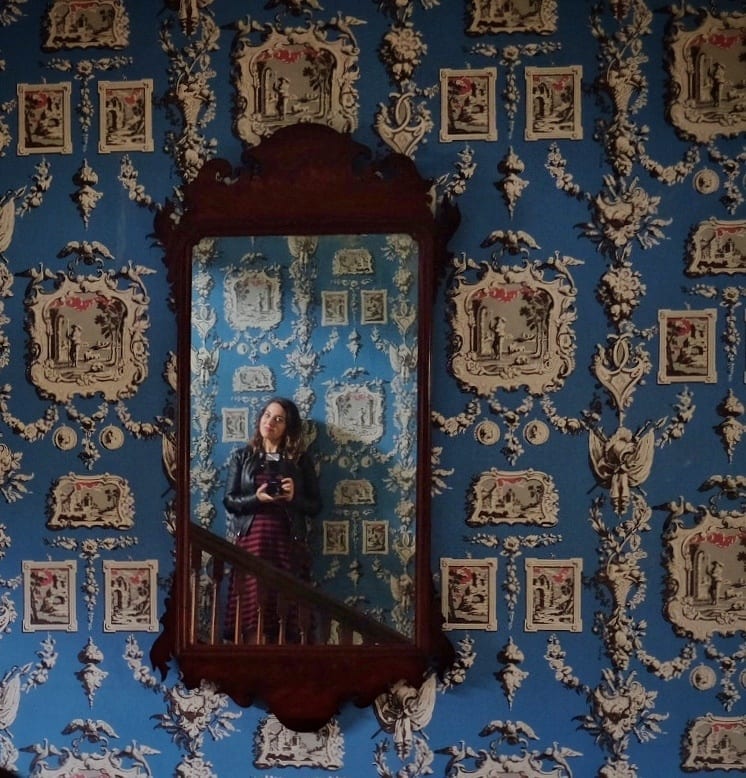 What I Read This Month
I only knocked out three books this month, which makes it fairly certain that I won't exceed last year's record of 72 books. Oh well. But at least I got to 50 books in 2018!
Yes We (Still) Can: Politics in the Age of Obama, Twitter, and Trump by Dan Pfeiffer (2018) — Dan Pfeiffer was Obama's Communications Director for years and he keeps me sane on a weekly basis as one of the hosts of Pod Save America. This book is a combination of a memoir, telling the story of how he ended up in the White House, interspersed with analysis of communications, media, and technology and how it affects politics and our lives.
I LOVED this book. I have a thing for work memoirs (especially if the job involves politics, food, media, or comedy) and White House memoirs in particular have me divided between, "I WOULD LOVE THIS JOB!" and "This job would kill me within a month." This book is also funny as hell — especially the hilarious footnotes that pepper the pages. And yes, it did leave me feeling more hopeful than when I started it.
In the Country We Love: My Family Divided by Diane Guerrero (2016) — You might know Diane Guerrero as the actress who plays Maritza on Orange is the New Black, but her real life story will blow you away. Guerrero's parents were undocumented immigrants from Colombia who moved to Boston before she was born. After years of trying to find a path to stay in the United States, her parents were deported when Guerrero was just 14. The government never checked up on her. She spent the next years living with friends' parents and trying to figure out life
I want every American to read this book — it's so rare that someone from Guerrero's background is able to amass the privilege that allows her to publish a book like this in the first place, so it underscores how many people are living this horror. Deportation might seem like an easy answer to some lawmakers, but this shows the horrors that it inflicts on families. (It also proves that having a so-called "anchor baby" isn't enough to stay in the country.) Also, Guerrero and I are close in age and grew up about 15 miles apart. I just think of how differently our lives were playing out all those years.
How to Walk Away by Katherine Center (2018) — In this novel, Margaret is on top of the world — she finished grad school, she has her dream job waiting for her, she bought a condo, and she's about to get engaged. But then it falls apart when her fiancé, Chip, crashes the plane he's piloting. He walks off without a scratch; Margaret is paralyzed. With her life in tatters, Margaret channels everything she has into learning how to walk again, while falling for the affections of her physical therapist.
This book is a conventional romance — and I ate it up. In fact, I finished the book in just a day! I tend to read a lot of heavy fiction and nonfiction, so it's nice to break things up with a more commercial book. While many parts of the plot were unrealistic, I ignored that and let the book take me where I wanted to go. It's a perfect beach or travel read.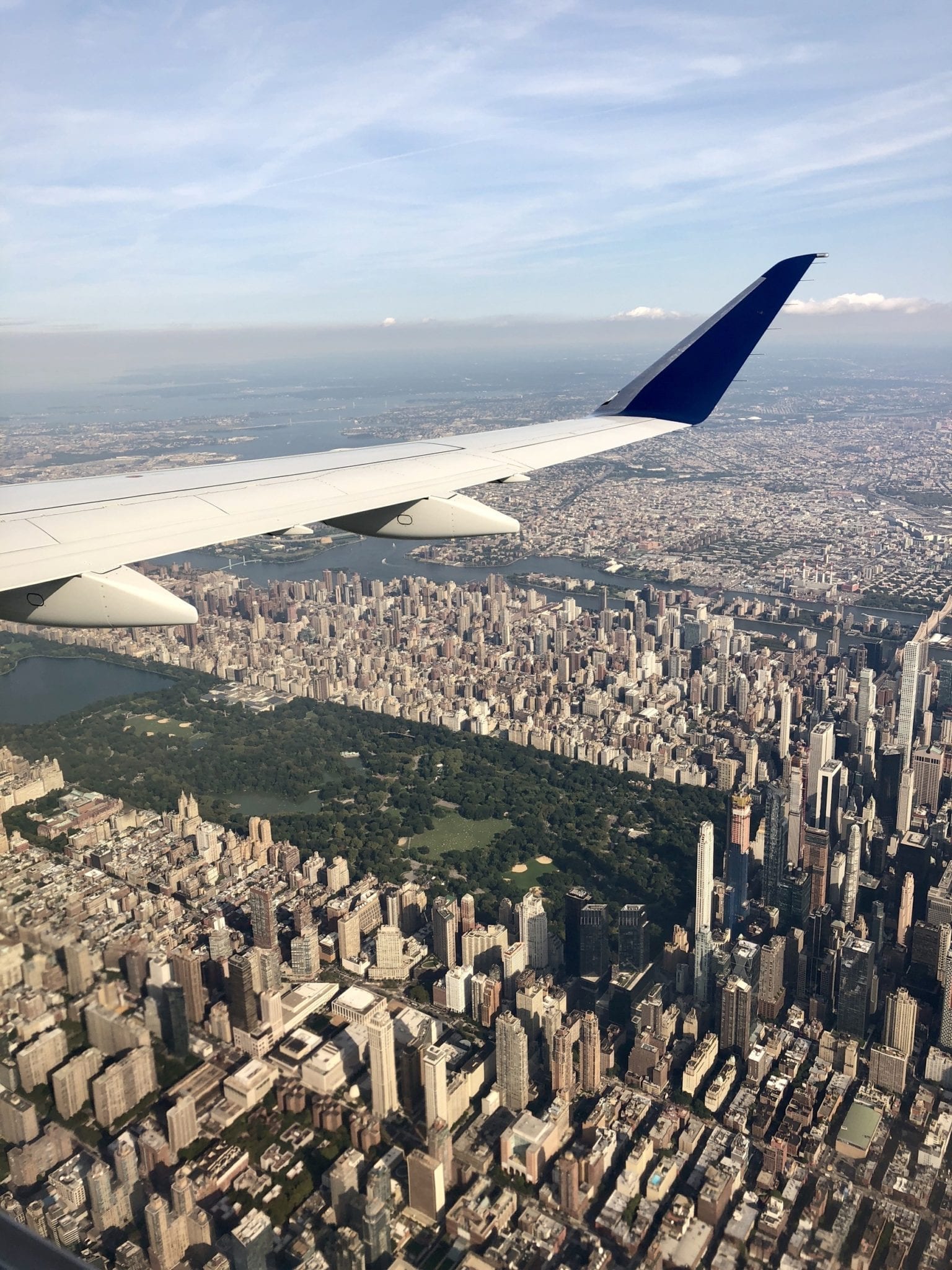 Coming Up in October 2018
I'll be spending a few weeks at home in New York, and much of this time will be spent volunteering and phone banking for the midterms. When you live where I live, the primary often is the election, so most of my efforts will be for candidates in other states and districts, including Beto O'Rourke in Texas, Andrew Gillum in Florida, Stacey Abrams in Georgia, and Antonio Delgado in New York's 19th district.
Have you registered to vote yet? Double-check just to make sure!
And then I have a big trip at the end of the month! I'm not ready to talk about it publicly just yet, but it's a trip to a new country (yay!) and I'll be going with some blogger friends. And the itinerary looks DYNAMITE. This trip has potential to be up there with my amazing blogger trips to South Africa and Western Australia and Sri Lanka.
One of my more well traveled friends described this country as "magic," as a healing point of clarity for her, and I hope to have the same experience. Honestly, I've been craving that feeling ever since leaving Antarctica. Will this new country have that effect on me? I hope so. We'll see what happens.
What did you get up to in September? Share away!
The post AK Monthly Recap: September 2018 appeared first on Adventurous Kate.