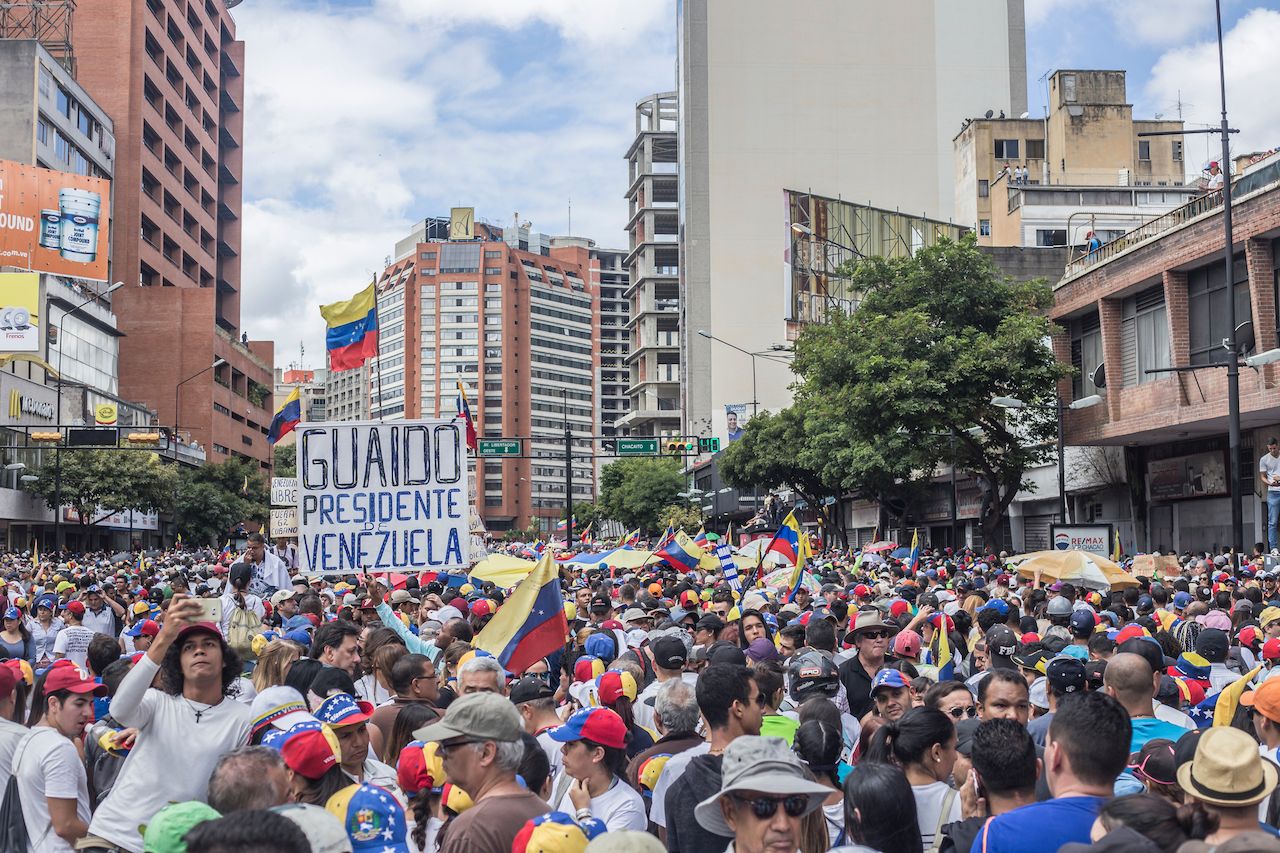 Amid the civil unrest taking place in Venezuela, American Airlines is joining other major US airlines in suspending service to the country. Normally, the airline flies twice daily between Caracas and Miami, and once between Maracaibo and Miami. The decision came after the Allied Pilots Association (APA), a union group for American Airlines Pilots, began urging its pilots to refuse trips to the country following a travel advisory issued by the US State Department. The advisory warned of "violent crime, such as homicide, armed robbery, kidnapping, and carjacking" and added that the US Embassy in Caracas has withdrawn its diplomats from the country.
In a statement to Fox News, American Airlines said, "Our corporate security team has a collaborative partnership with all of our union leaders, and we will continue to do so to evaluate the situation in Venezuela. The safety and security of our team members and customers is always number one, and American will not operate to countries we don't consider safe."
The country's most recent troubles started in January, when Juan Guaido, head of Venezuela's opposition-controlled congress, claimed Nicolás Maduro's 2018 re-election to be illegitimate and invoked the constitution to install himself as interim president. The result has been a violent conflict between those who believe Maduro is the rightful president and those who think the position belongs to Guaido.
American Airlines is one of the last major US airlines to restrict service to Venezuela. Delta and United both did so back in 2017.

H/T: Reuters
The post American Airlines joins others in suspending service to Venezuela appeared first on Matador Network.