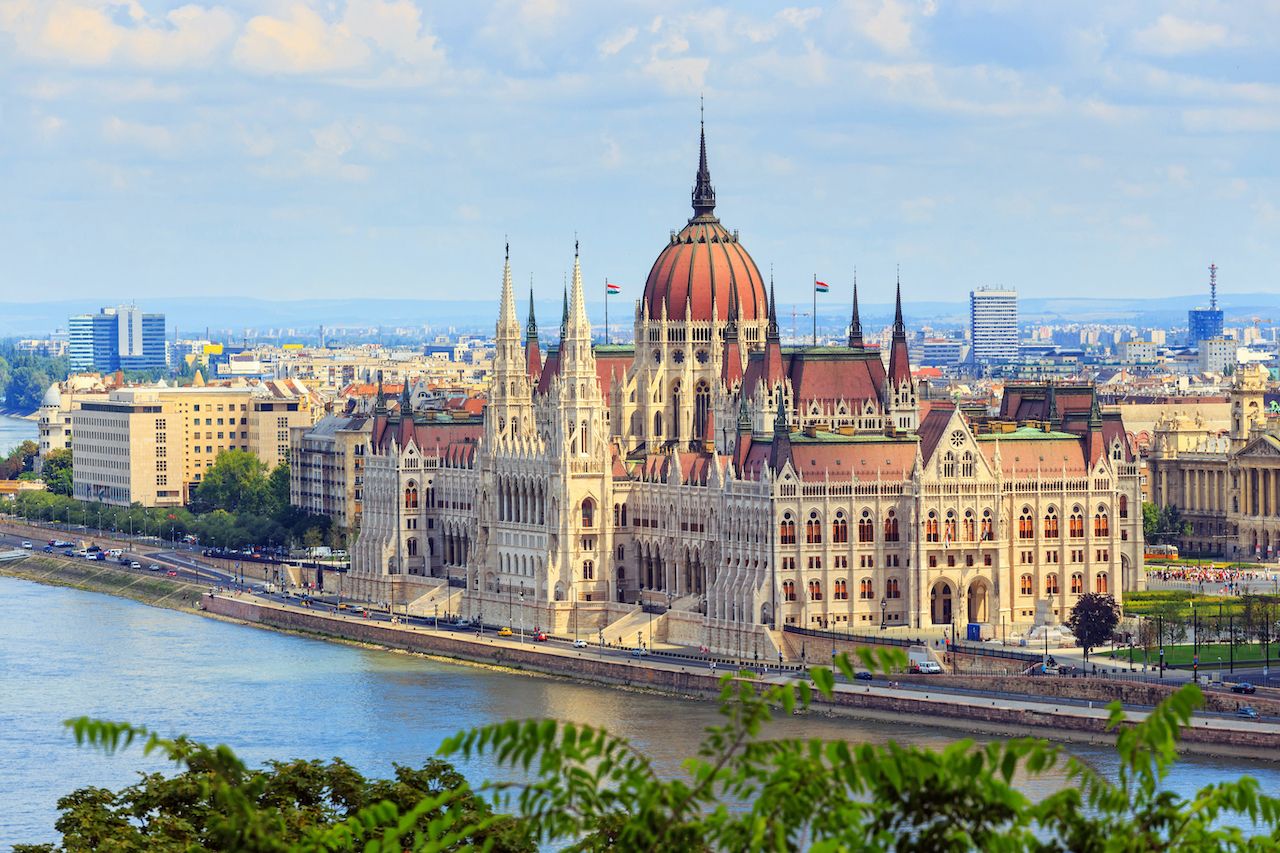 Budapest is the latest in a string of European capitals to impose restrictions on Airbnb rentals, which are largely held responsible for the overtourism problem major European cities have been experiencing since the home-sharing platform launched in 2008.
The Hungarian capital approved new legislation on Tuesday that will help limit the number of days hosts in Budapest are allowed to rent out their properties. Lawmakers hope that increased regulations will curb the skyrocketing housing costs that are displacing locals, as well as the overwhelming nightlife in the city center. Establishments in the city's party district will also be held to stricter standards, such as not being allowed to stay open past midnight.
As of 2018, there were upwards of 10,000 Airbnbs operating in Budapest, reports Bloomberg. Not only do these rentals attract rowdy crowds that drive up noise, trash, and crime in popular neighborhoods, but they are also financially "out of reach even for a middle-class [Hungarian] family," says Budapest's Mayor Gergely Karacsony.
Budapest is not the only city suffering from the tourism low-cost flights and short-term rentals have drummed up. Last month, Amsterdam banned Airbnb from three districts in the city center. Paris, Prague, Madrid, Barcelona, and other overtouristed European destinations have also pushed back against Airbnb and other home-sharing platforms.
Budapest's Mayor Gergely Karacsony is following their lead. "We need comprehensive regulations following the example of Amsterdam, Berlin, or London that limit the period when entire apartments can function as hotels," he says.
This wave of new regulations is not meant to cobble tourism but help locals reclaim their cities. Travelers are still welcome to appreciate Budapest's many cultural riches. As for the legendary nightlife scene, it's not all bad news: "We are not going to kill the party district," says the recently elected mayor of Budapest's seventh district, Peter Niedermuller. "But we do need some changes because people living in the district cannot sleep at night.

The post Budapest passes legislation to limit Airbnb rentals and regulate nightlife appeared first on Matador Network.