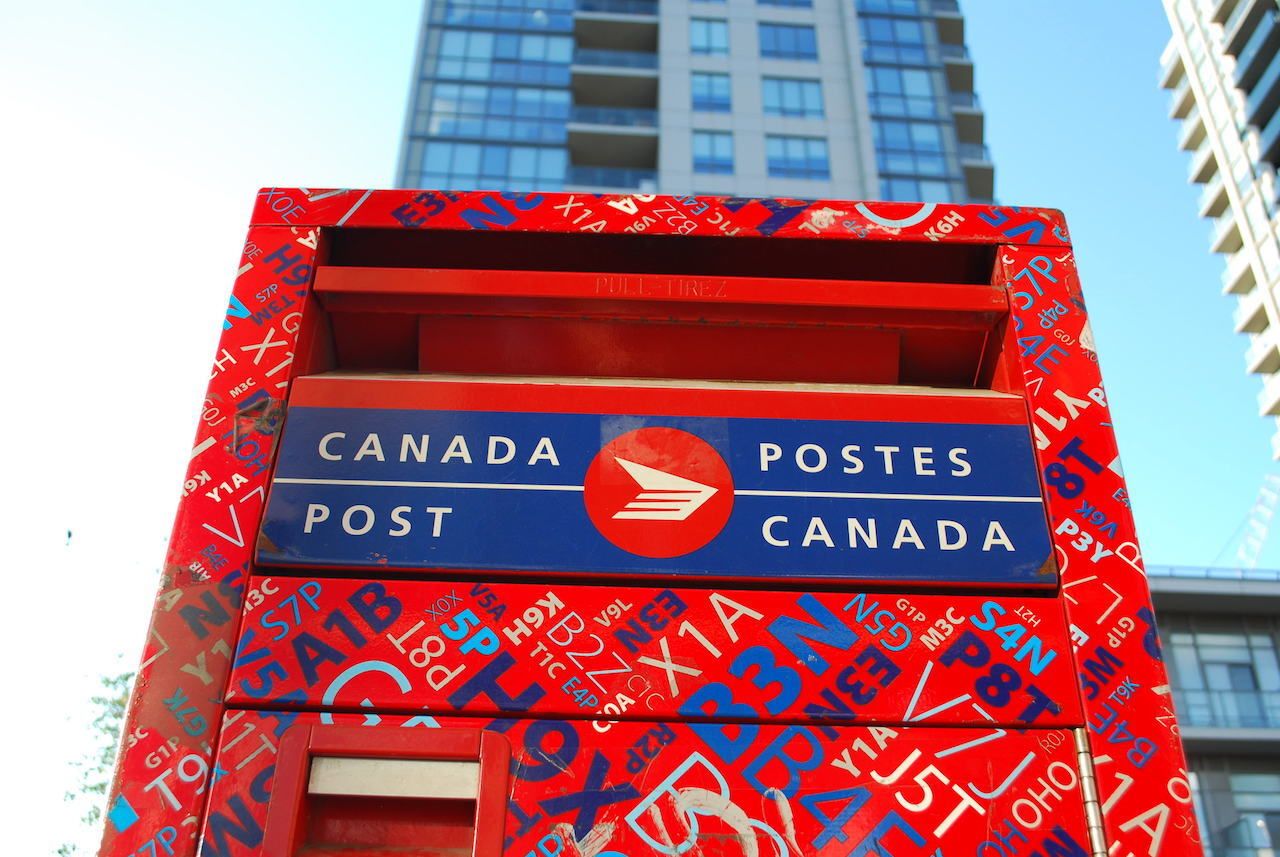 Postcards might sound like a thing of the past, but people have longed for personal connection more than ever this past year, and postcards are a great way to show socially-distanced loved ones you're thinking about them. That's why Canada Post is sending every household in Canada a prepaid postcard, to help Canadians stay connected to people they may not be able to physically visit during the COVID-19 pandemic.
Canada Post will send about 13.5 million postcards across the country as part of the "Write Here Write Now" campaign. The initiative was introduced by Canada Post back in September to encourage letter writing as a way to connect.
Doug Ettinger, president and CEO of Canada Post, said in a statement, "Meaningful connection is vital for our emotional health, sense of community and overall well-being. Canada Post wants everyone to stay safe, but also stay in touch with the people who matter to them."
Not everyone will be getting the same exact postcard. There are six different versions — each offering a message of love, appreciation, or thanks — that will be randomly sent out to each household. The cards can be sent anywhere in the country for free.
Canadians are also being urged to share photos and videos of their postcards on social media, using the #WriteHereWriteNow hashtag.

The post Canada Post is sending a prepaid postcard to every Canadian household appeared first on Matador Network.