The 21 coolest ski towns in North America – 2018
The coolest ski towns make you jealous you don't live there. You see stoked people with goggle tans and start recognizing a fundamental truth: life gets more kickass at elevation.
But even those who will never live in a ski town should be lucky enough to at least experience those mountain vibes as a visitor. Hopefully, these highlights get you motivated for the season ahead.
By virtue of the terrain, ski towns are river towns. Most every place here is just as interesting and fun in summer as it is in winter, and many of the watersheds here are spectacular, world-class destinations in their own right.
When putting together this list, the terrain features and quality of the local ski hill were definitely noted. But an equally important criterion was the story of each place.
Some, like Olympic hosts Sun Valley, Squaw Valley, or Whistler, are already famous. And yet others like Davis, West Virginia or Burke, Vermont have just as interesting and fiercely proud local characters and stories. Wherever you find yourself traveling (and hopefully carving) in 2018, here's to fresh tracks and spreading stoke.

Lead photo Courtesy of Sun Valley.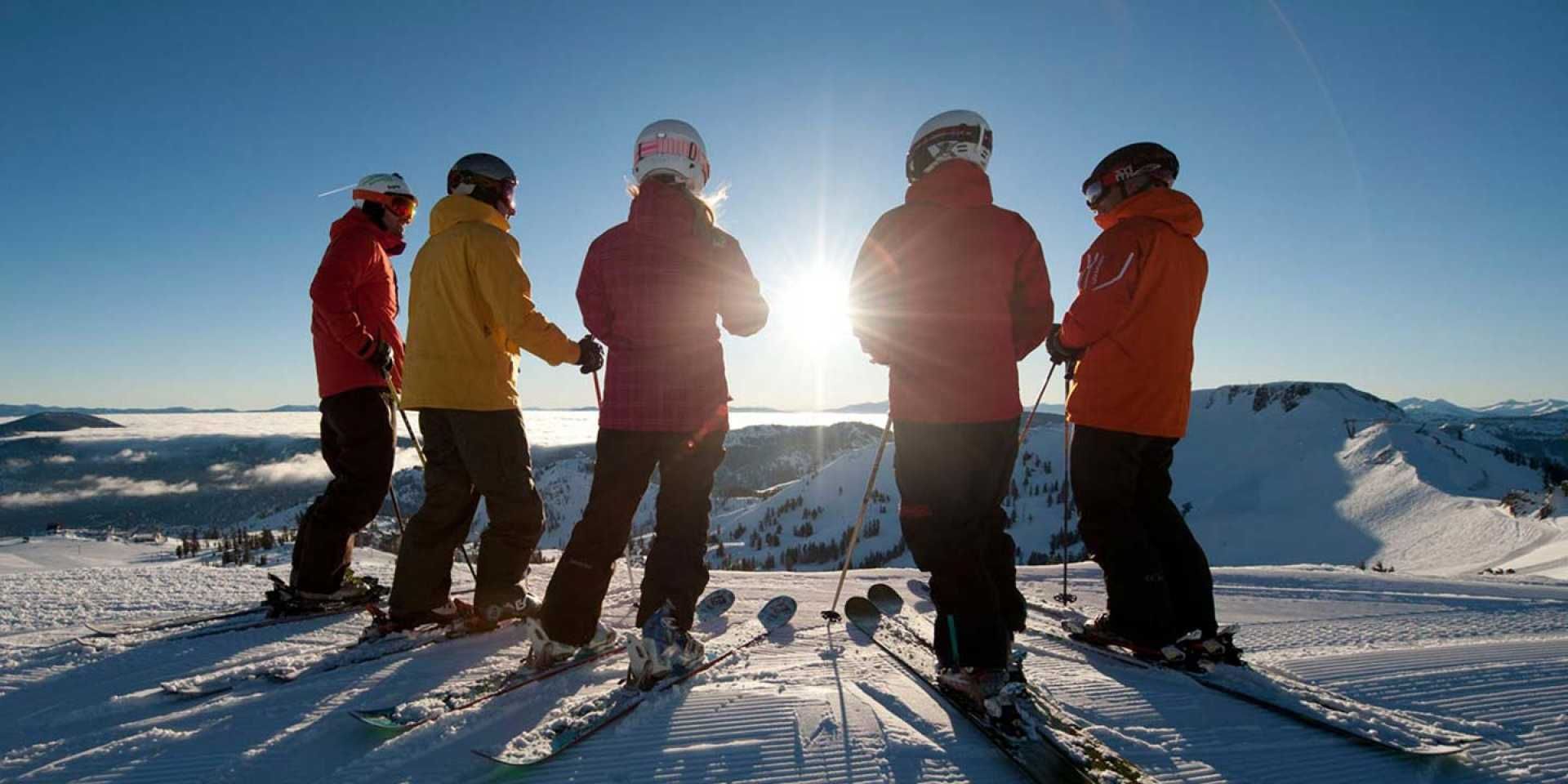 Truckee, California
Blue collar adventure base camp
Truckee is rad because it sits in the middle of more ski areas than anywhere else in the West, and yet has none of the glitz of places like Aspen or Jackson. There are more than half-dozen ski areas to choose from, including Donner, Northstar, Alpine Meadows, Mt. Rose, and — most notably — Squaw Valley. Squaw deserves special mention as host of the 1960 Winter Olympics, and home to crews of wilderness athletes such as the late Shane McConkey, who have pushed backcountry skiing and sky sports to a completely new level.
—Scott Brannon, Image: Squaw | Alpine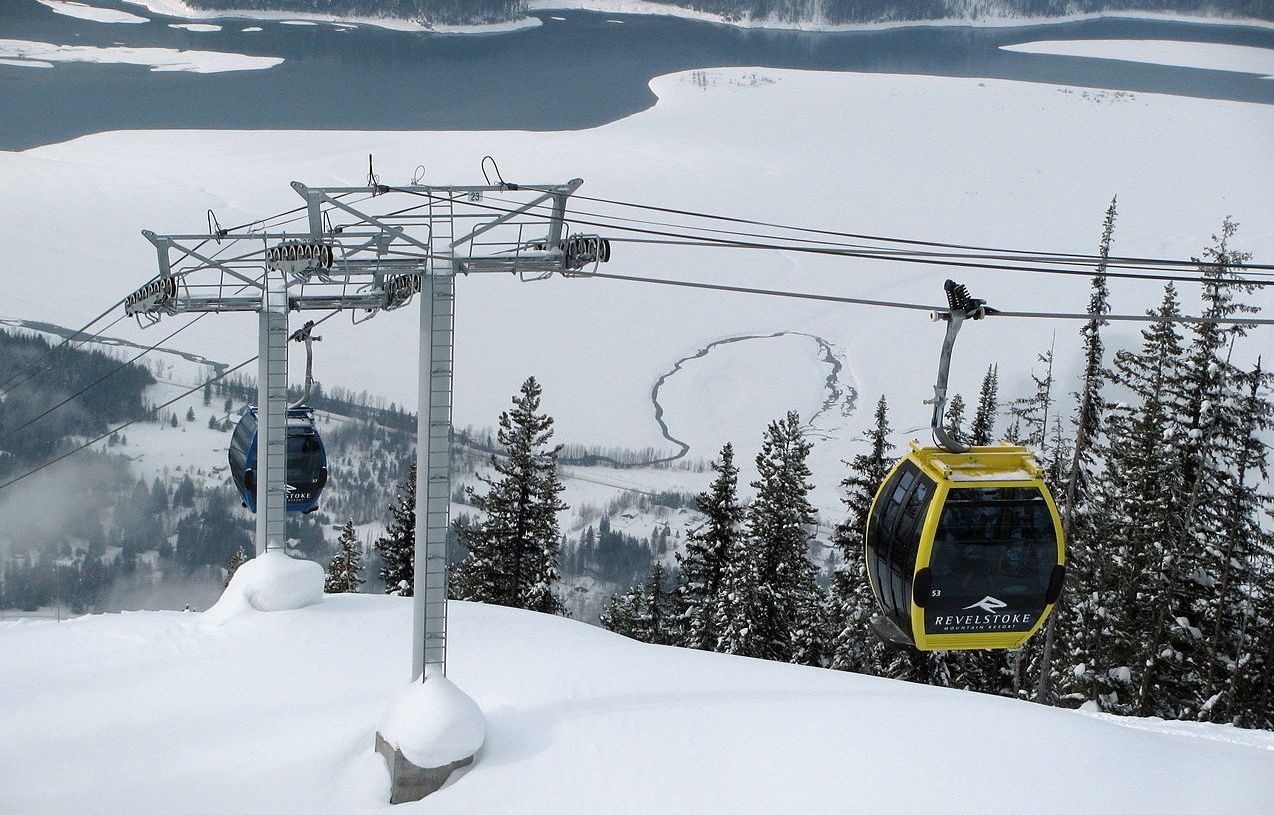 Revelstoke, British Columbia
Coolest ski town on the Powder Highway
Revelstoke is probably what Jackson must have felt like in the 60's — a couple of main streets lined with killer little bars and restaurants with a very "old town/wild west" flavor. The people are super friendly and I could just tell that everyone loves living there.
The town is full of incredible mountain athletes, the types who are expert skiers and riders in the winter and equally bad-ass on a mountain bike or granite wall in the warm season. We met transplants from Jackson, Chamonix, and Tahoe, and you can see why they all choose Revy. Revelstoke Mountain Resort has the longest lift-served vertical in North America and is one of the only resorts in the world to offer lift, cat-, heli- and backcountry skiing from one village base. Here's a straightforward skier's guide to visiting the 'Stoke.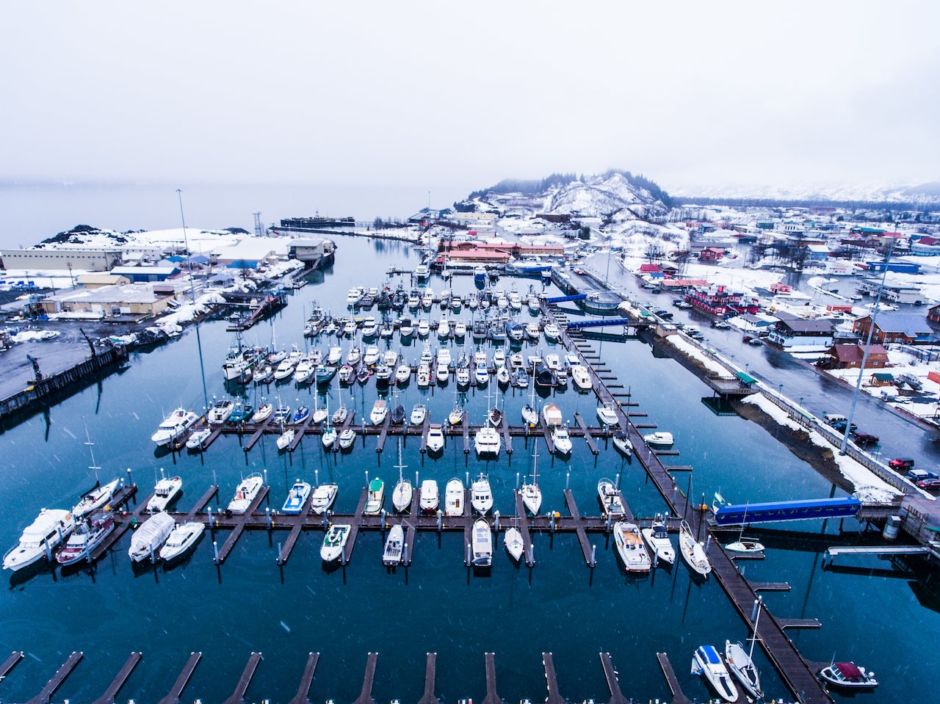 Valdez, Alaska
Think you're ready for the Chugach Mountains?
This tiny, 4,000-person port town on Alaska's south coast is a base camp for adventure in both the wild, protected waters of Prince William Sound and the peaks of the Chugach Mountains that dominate the surrounding landscape.
Valdez is one of the birthplaces of Alaskan heli-skiing and there are numerous-storied outfitters. Those crews are also where you'll find people pushing next-level snowkiting, snowmobiling, and fatbiking. It's also among the best places in the US to access glaciers.
—Cody Forest Doucette, Lisa Maloney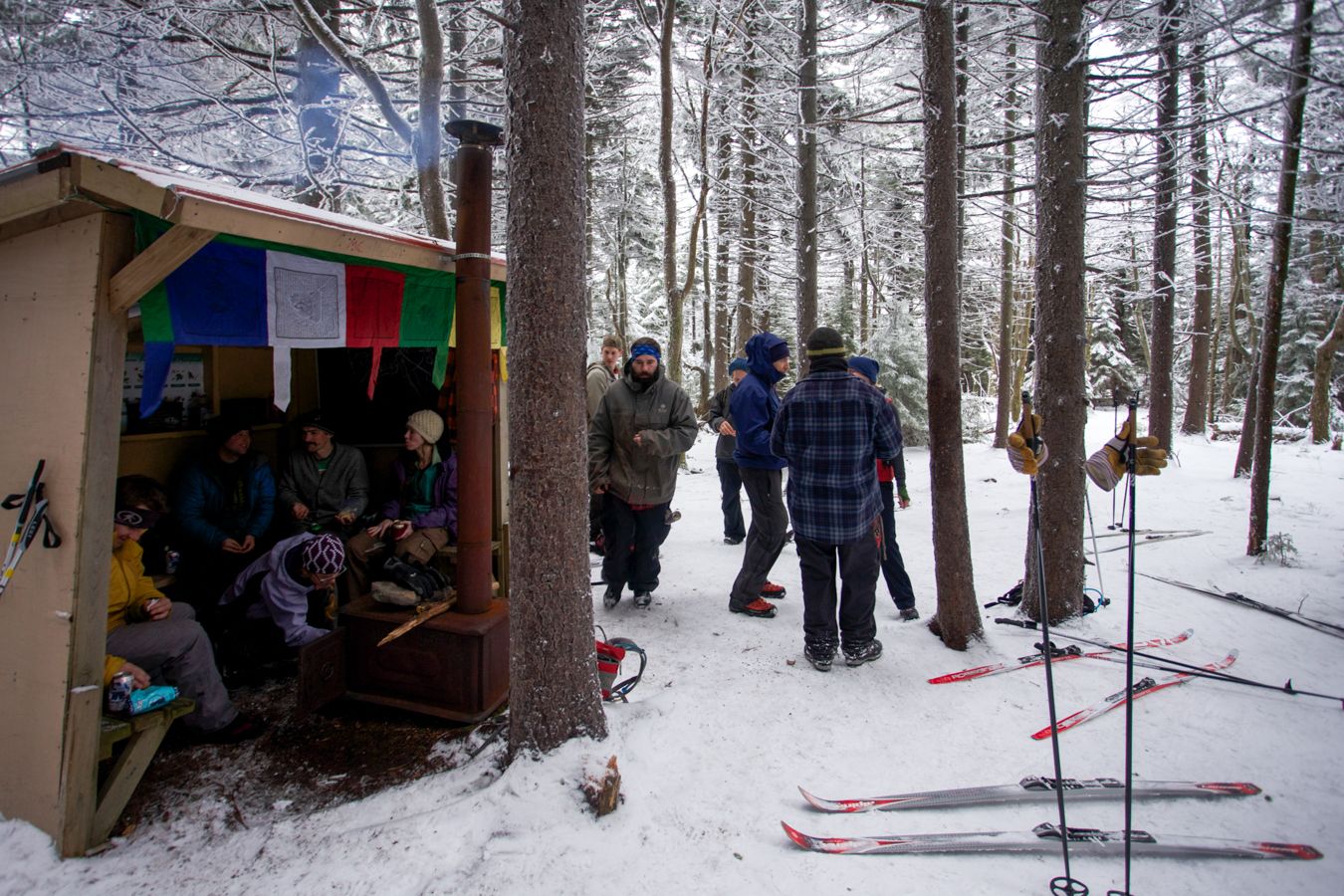 Davis, West Virgina
Moonshine + legit snow
The first time I ever skied in Canaan Valley, West Virginia, I woke up the next morning with a $47 IOU in my pocket from Country Roads Saloon and a contact list full of phone numbers to people I now consider among my very best of friends. You could blame (or thank) both on the moonshine, which isn't hard to find if you know where to look. That's how it is in Tucker County. You show up in town a total stranger and, after a day on the slopes and a few sips from a mason jar, the weird and wonderful fabric of that community starts to feel like home. For the full Tucker County experience, go on a nature snowshoe walk with Chip Chase at White Grass, ski up to Bald Knob, then head to the sister towns of Davis and Thomas, WV, for Hellbender Burritos and live music at The Purple Fiddle. On day two, grab breakfast at The Bright Morning Inn before skiing the trees at Timberline Four Seasons Resort and Canaan Valley Resort State Park, both of which have some of the best glade skiing in the Mid-Atlantic.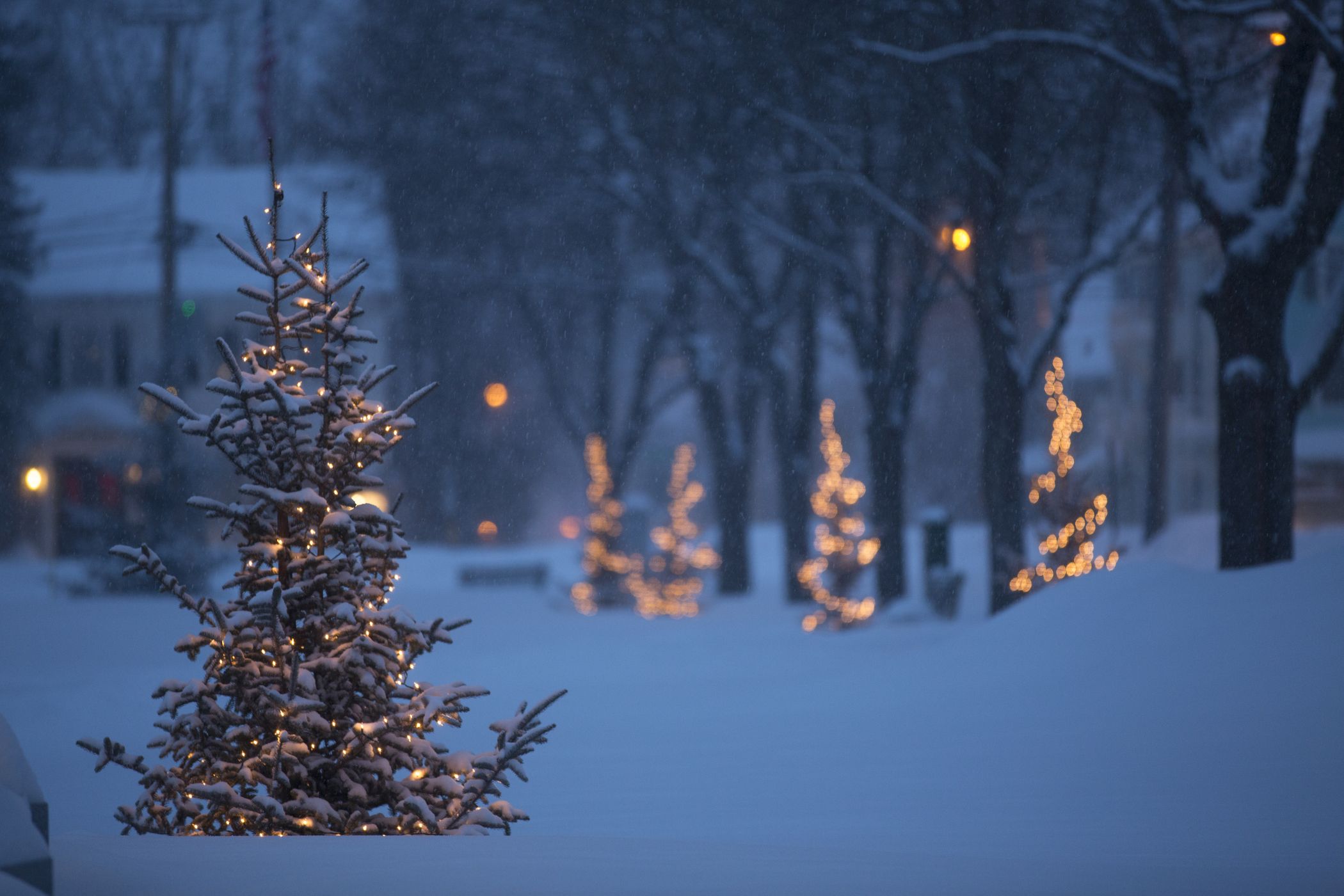 Bethel, Maine
Quintessential small-town Maine on the doorstep of the Mahoosuc Range
Bethel is one of the coolest towns along the Appalachian Trail and does a pretty perfect job of mixing mid-century ski-town style with New England village vibes. For a town of only 2,600, there's a strong set of options for places to eat/drink and hang out. Cafe Di Cocoa , on Main, seems to be a popular local spot for both. Just north of town on Route 2, don't miss the Good Food Store (natural food store and takeout) and, in their parking lot, the seriously excellent Smokin' Good BBQ truck. Conveniently, they're right on your way as you make the 12-minute drive up to Sunday River. This is one of New England's premier ski mountains, with over 2,300 feet of vertical, 135 trails, and 15 lifts. And like so many other towns on this list, Bethel is good to go for outdoor adventure in the warm season, too. The Androscoggin River runs right through town, and the many peaks and wilderness areas of the White Mountains are 30-60 minutes away.
—Hal Amen, image by Sunday River.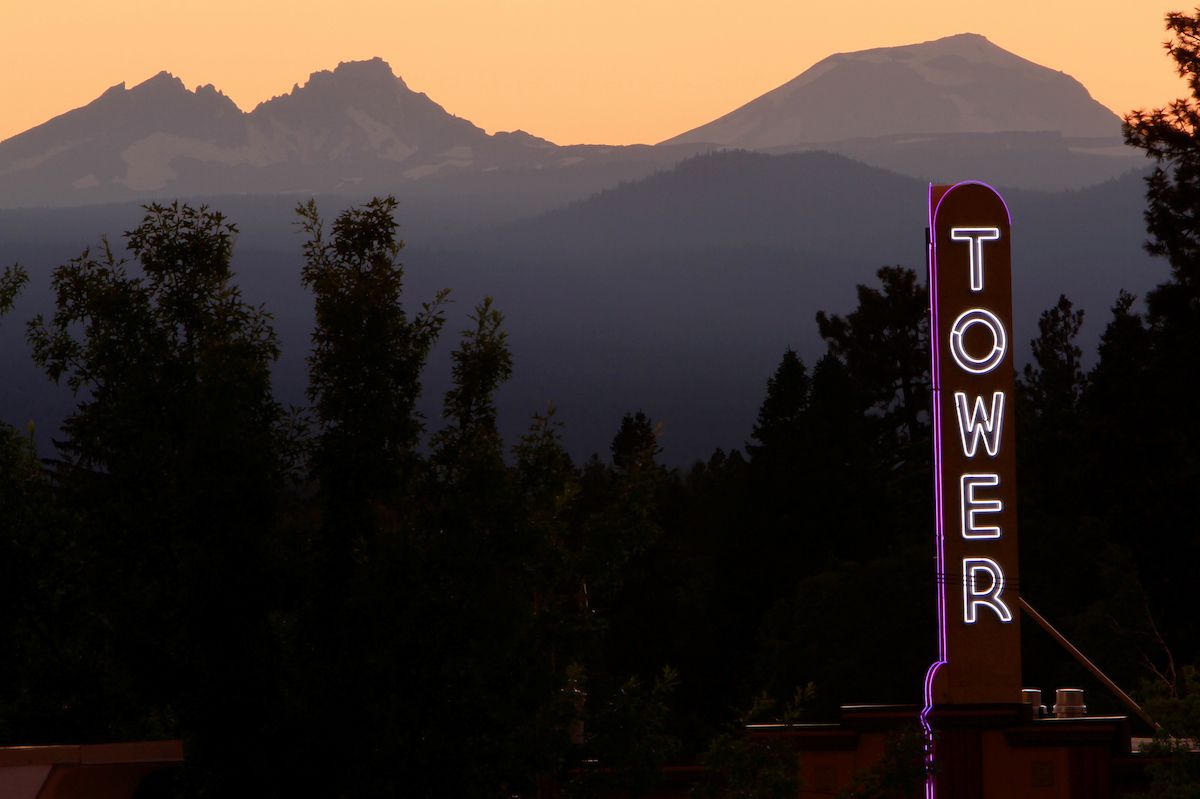 Bend, OR
If it's cool enough for Gerry Lopez…
Anyplace Hawaiian legend Gerry Lopez decides to live deserves further investigation. Terrain-wise, Bend is in a special transition zone where the ponderosa forests give way to high desert, making for a drier climate. Nearby Mt. Bachelor, an ancient volcano, dominates the horizon, and is home to one of the largest ski areas in the Pacific Northwest. As with other towns in this list, Bend has an absurd number of craft breweries per capita, anchored by the powerhouse Deschutes Brewery, which made the list of our top 20 microbrews in America. Finally, in 2016, the city added a whitewater park with an excellent surf wave.
–Image: Pete Alport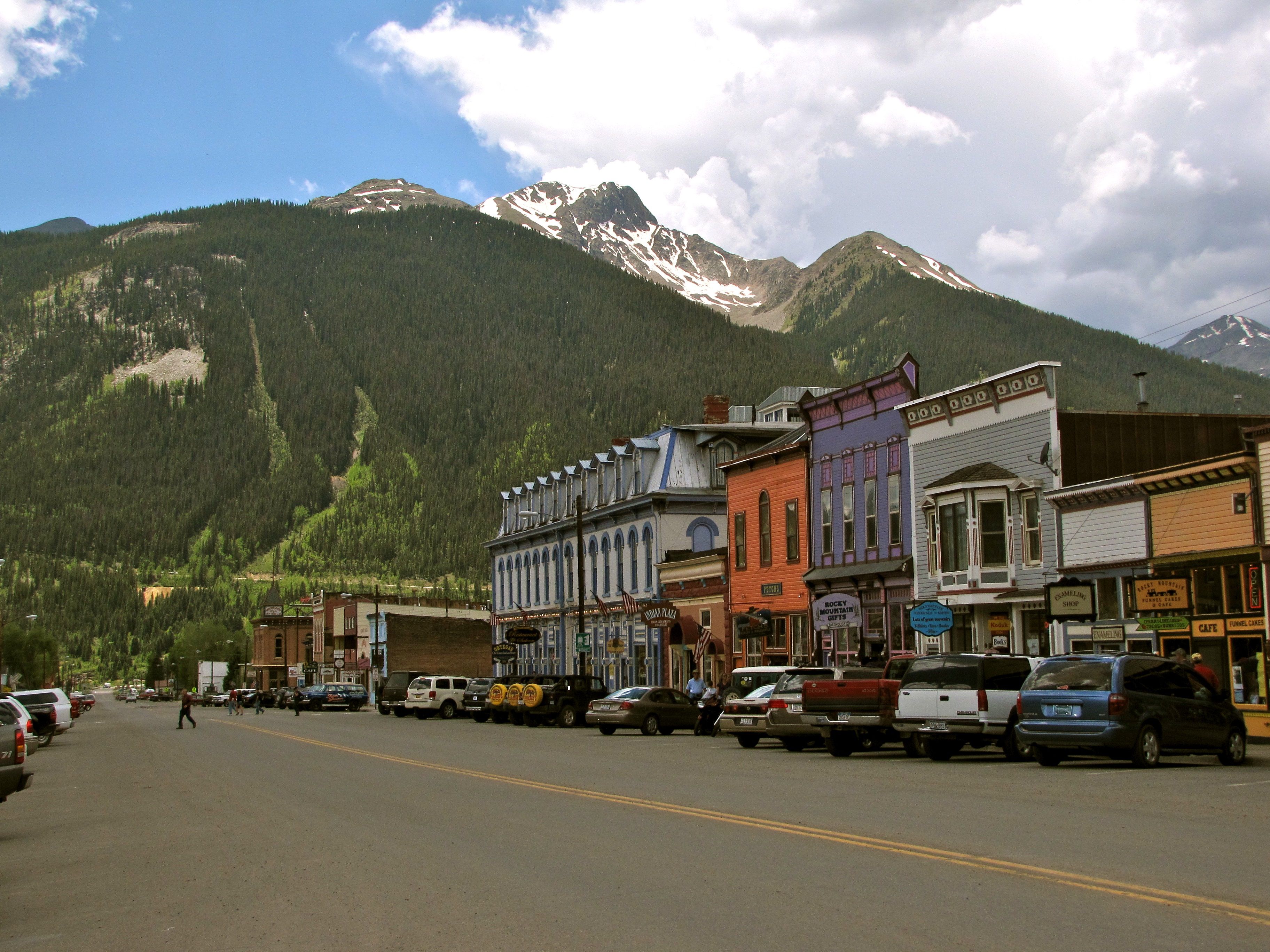 Sliverton, Colorado
Railway to heaven
Except for the Powder Highway region of British Columbia, there's no single area in North America with a higher concentration of beautiful little ski towns than Southwestern Colorado. While Telluride is the most famous, several others, including Ouray and Silverton are mind-blowing as well. Silverton is reachable from Durango via one of the country's last operating narrow gauge railroads, and the trip, which follows right along the thundering Animas River gorge, is among the most scenic rail passages in all of North America.
The ski mountain at Silverton is unique among all the areas in this list in that it's an advanced-expert mountain only. A single lift or heli takes you up to a cirque where you can hike to various entry points. There are no cut runs or groomers; aside from avalanche mitigation you have essentially a backcountry terrain experience, only with lift access. It's 100% badass.
–Image by Alex Reinhart