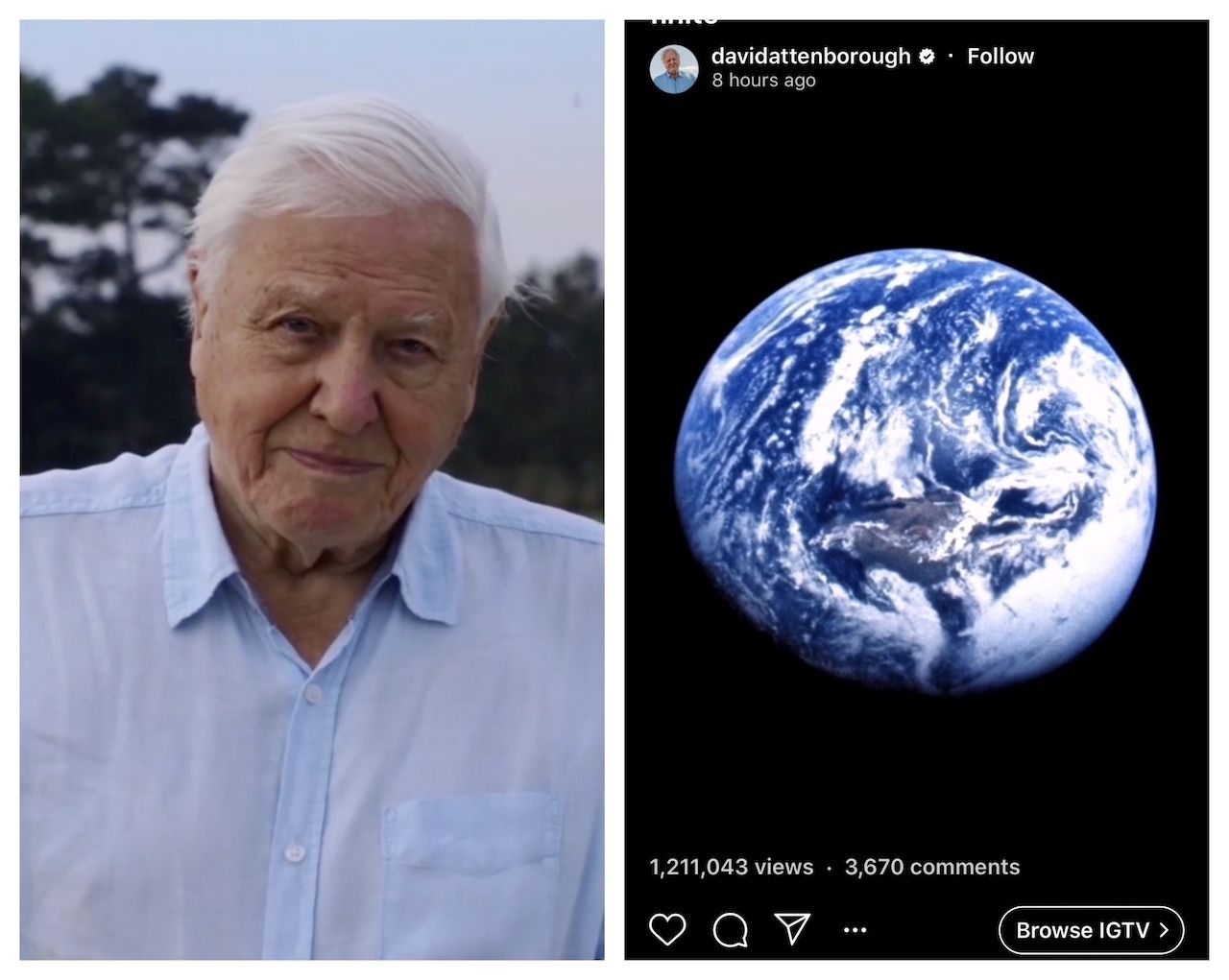 Famous naturalist David Attenborough joined Instagram for the first time yesterday, and within 24 hours he has gathered 3.2 million followers. Attenborough didn't make an Instagram for the attention, though. He immediately posted a video with a heartfelt message warning about the dangers of climate change, with the goal of using social media to spread awareness and rally people behind this extremely important issue.
The one-minute video is accompanied by a caption that reads, "David Attenborough has spent a lifetime travelling, exploring the wild places of our planet and documenting the living world in all its variety and wonder. He's also witnessed the damage caused. Saving our planet is now a communications challenge. We know what to do, we just need the will."
It goes on to say, "That's why we want to share this message on Instagram. Because there is hope and together, we can inspire change. Social media isn't David's usual habitat so while he's recorded messages solely for Instagram, like the one in this post, we're helping to run this account. In case you're wondering, 'we' are Jonnie and Colin and we worked with David on A Life On Our Planet. So, as well as sharing the messages he's recorded especially for this account we'll also post some exclusive clips and behind the scenes content. Stay tuned."
To date, the video has almost 13 million views.
In the video, Attenborough says, "As we all know, the world is in trouble. Continents are on fire, glaciers are melting, coral reefs are dying, fish are disappearing from our oceans. The list goes on and on. But we know what to do about it."
He also informed viewers that over the next few weeks, he will be recording messages to talk further about the climate emergency and how we can address them. So as Attenborough says, stay tuned.

The post David Attenborough joins Instagram and gains millions of followers in just one day appeared first on Matador Network.