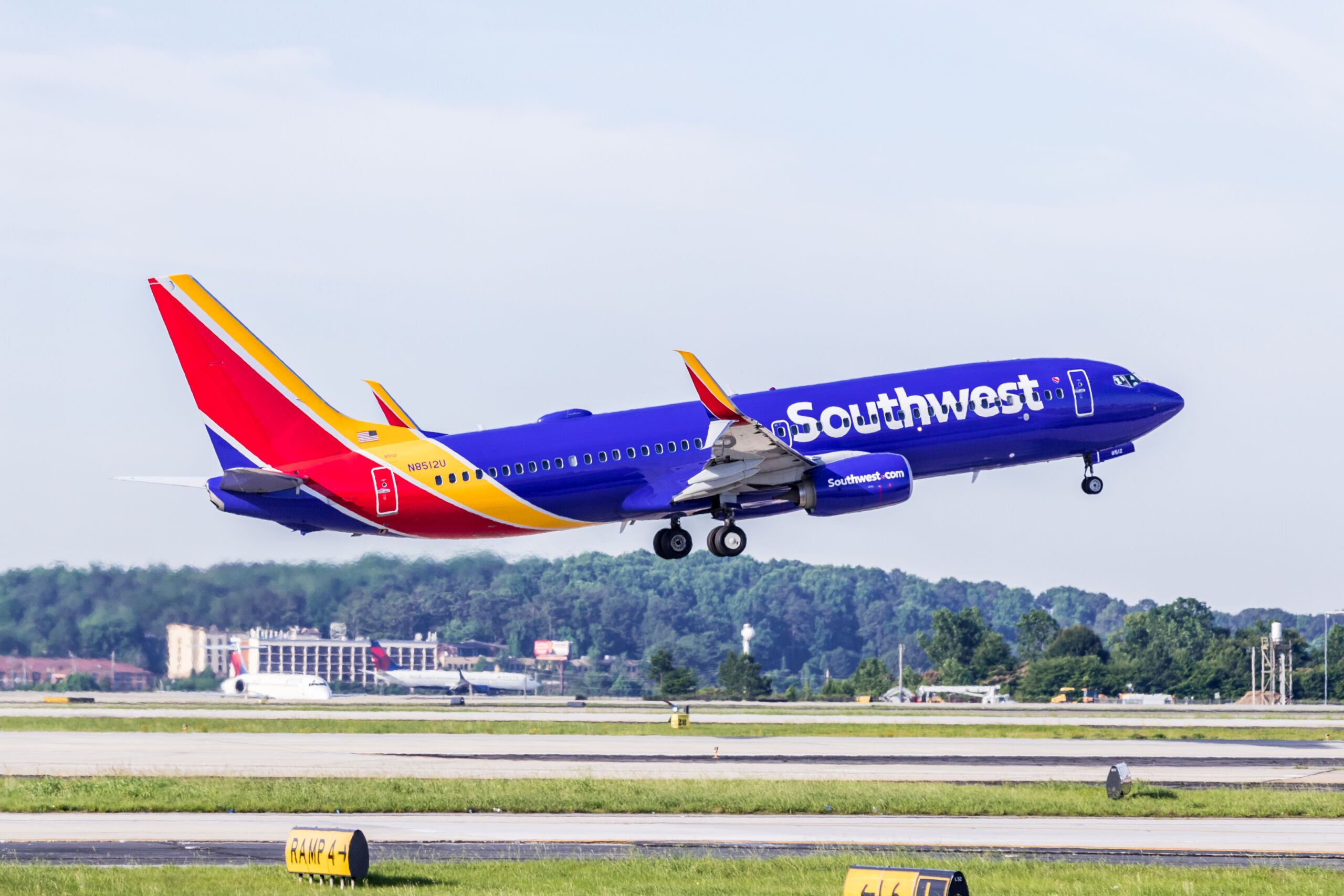 Southwest Airlines is celebrating its 50th birthday this year, which spells equally exciting news for travelers in the form of a major sale. In honor of its golden anniversary, the airline is slashing prices on domestic flights to and from cities like Los Angeles, Chicago, Atlanta, and Nashville, offering one-way tickets for as little as the fitting price of $50.
Some of the best $50 deals include flights between Atlanta and Nashville or Memphis, New Orleans and Houston, Chicago and Pittsburgh, Los Angeles and San Francisco or Las Vegas, and Baltimore and Charlotte. Check out even more deals on the Southwest website, whether you've got your eye on Boston, Fort Lauderdale, Austin, or elsewhere.
The sale is on from now to May 3, 2021, and applies to flights scheduled between May 3 and May 26 or September 7 and November 5, exempting the blackout dates of October 11 through November 1. Fares are not refundable but can be used toward later flights as long as travelers cancel at least 10 minutes before departure, so there's no reason not to book now.
And to that, we say happy 50th, Southwest, and happy travels to everyone else!

More like this
The post Fly domestic for just $50 in honor of Southwest's 50th anniversary appeared first on Matador Network.