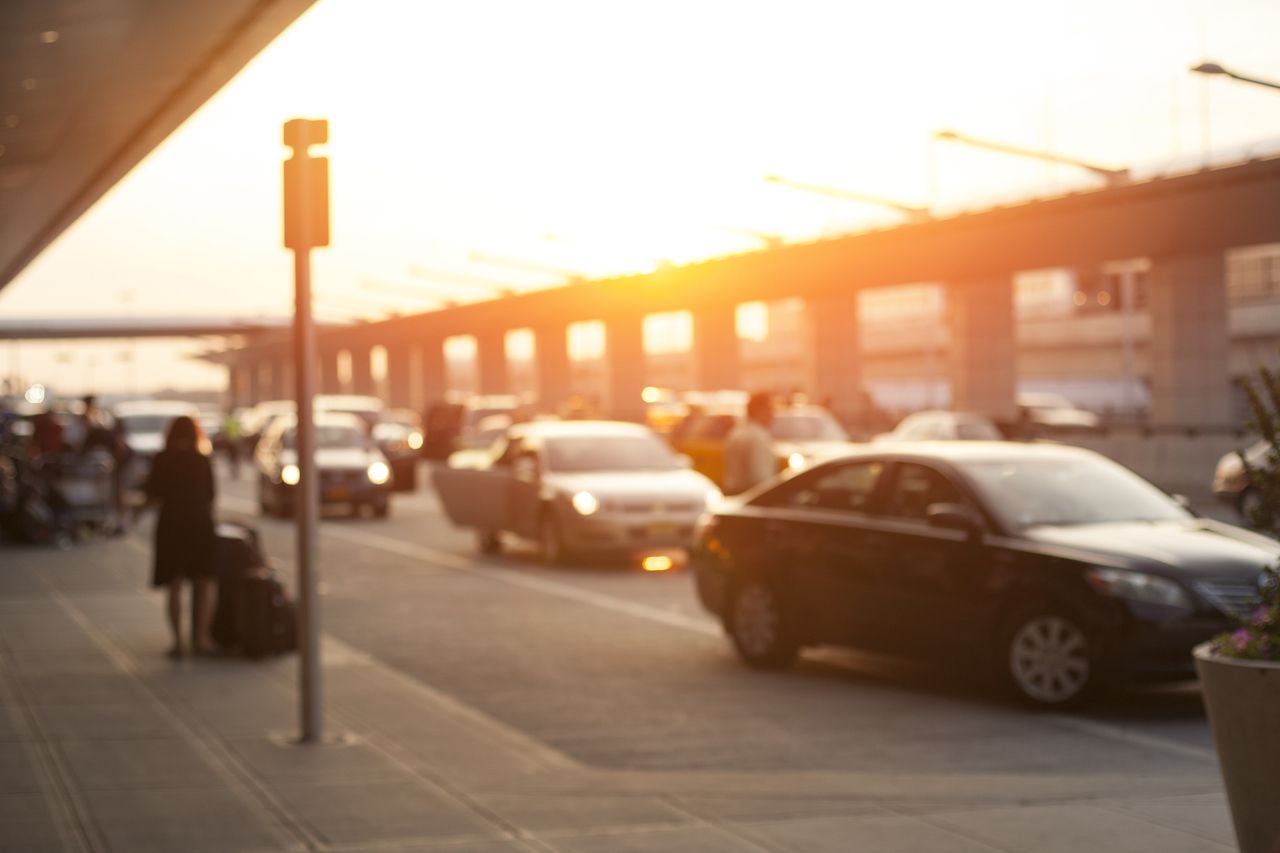 The convenience of booking your ride from the airport as you swipe your gear from the baggage claim at LAX and head towards the exit will come to an end on October 29. As of that date, Uber and Lyft drivers will no longer be permitted to pick up passengers curbside outside of the airport's terminals. In an effort to reduce congestion at passenger pick-up, officials at Los Angeles International Airport have enacted a new policy that prohibits ride-hailing drivers from accessing the airport's nine terminals.
Don't fret just yet, however. You'll still be able to use your favorite ride-hailing service the next time you fly into LAX. It will just require waiting a few minutes to click the "Book Now" button as you hop a quick shuttle ride to the pick-up point first, located in the parking lot near Terminal 1. LAX joins other major airports including those in San Francisco and Boston in removing direct passenger pick-up from ride-hailing services. Passenger drop-off is not affected by the upcoming policy change — Uber and Lyft drivers will remain able to drop passengers directly at the terminals.
Ending curbside passenger pick-up comes as the airport undergoes a massive renovation of its road and terminal infrastructure, which has caused frequent traffic delays and back-ups throughout ever since construction began in 2018. Due to the significant increase in passenger traffic — up more than 20 million annually since 2012 — the airport's passenger pick-up area faces regular congestion. "We understand that trying to get into the central terminal area is a challenge and has been for a long time, and we've been working to make that much better," said Keith Wilschetz, the deputy executive director of the Operations and Emergency Management Division at Los Angeles World Airports, to the Los Angeles Times. "This is a way we can do that."

The post LAX is ending curbside pickup for Uber and Lyft this month appeared first on Matador Network.