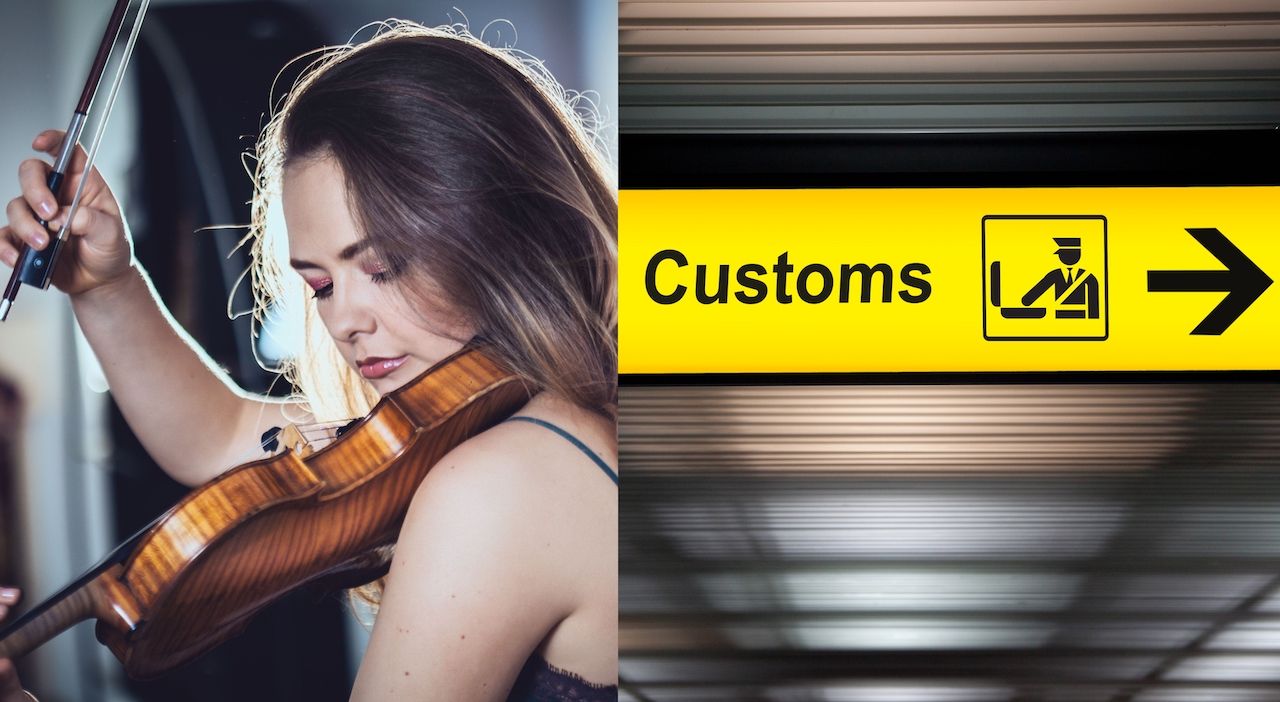 Customs officers at the Chisinau airport in Moldova confiscated a $2.3 million violin from world-renowned professional violinist Alexandra Conunova.
While traveling from her native country of Moldavia to Moscow for a concert, Conunova was stopped by customs officers at Chisinau airport and her instrument was seized on suspicion of smuggling. Customs employees filed a criminal case against Conunova for not declaring the high value of the instrument during routine customs procedures.
Conunova plays a 1785 Giovanni Batistta Guadagnini violin worth several million dollars, however she does not own the instrument. It's a loan from Cedric Berger, a Swiss music supporter, The Strad reports.
It's not uncommon for musicians with valuable instruments to run into similar issues when crossing borders. Professional violinist Natasha Hall was stopped by a customs agent in Moscow because she was traveling with a violin by Honoré Derazey with a fake Stradivarius label (which isn't unusual in the violin world). When the customs officer saw the label, he thought she was smuggling the instrument out of the country, and it took her a long time to get out of this tensed situation.
"I'm just glad that I was able to actually leave Russia," Hall told Matador Network when describing the best ways to safely travel with an instrument. "Because for a while I was not sure I'd ever make it out — as much as I like Russia!"
In Conunova's case, the violin she was using has been retained at the airport for the past two weeks, though Moldova's culture minister, Sergiu Prodan apologized for the incident.
"It is an unfortunate confusion and an excess of zeal," Prodan said, according to BalkanInsight. "The Culture Ministry is in contact with Alexandra and is making every effort to clarify the situation."
Moldovan customs are continuing to work with Interpol to make sure the paperwork stating the authenticity, provenance, and ownership of the $2.3 million violin are legal before releasing back the instrument to Conunova.