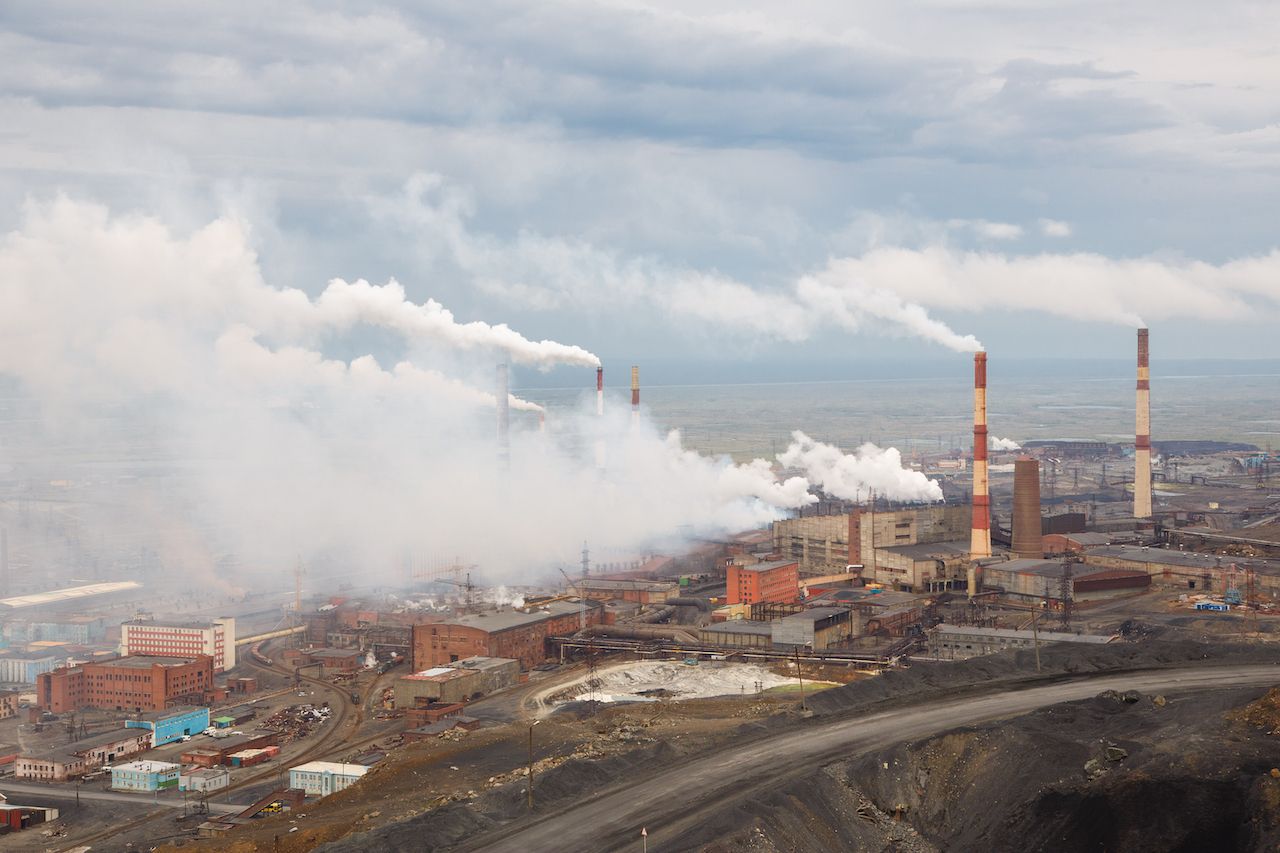 A massive oil spill in Russia has prompted Vladimir Putin to declare a state of emergency, as 20,000 tons of diesel oil leaked into an Arctic river this weekend. The spill occurred when a fuel tank near Norilsk, a city in Siberia, collapsed on Friday. Officials reportedly only learned about the incident on Sunday, and the Russian Investigative Committee (SK) has launched a criminal case over the pollution and negligence. Vyacheslav Starostin, the power plant's director, has already been taken into custody.
According to Yevgeny Zinichev, the Russian Minister for Emergencies, the Norilsk Nickel plant spent two days trying to contain the spill before alerting the ministry. The spilled oil leaked 7.5 miles from the accident site, turning lengthy sections of the Ambarnaya river a crimson red. So far, the spill has contaminated an area of 135 square miles.
In a TV interview, Putin criticized the head of Norilsk Nickel, Sergei Lipin, over his response to the disaster. "Why did government agencies only find out about this two days after the fact?" he said. "Are we going to learn about emergency situations from social media?"
Indeed, the region's governor Alexander Uss allegedly only learned about the incident when he saw it on social media.
The declared state of emergency means extra forces will be sent to the area to assist with containment and clean-up. Greenpeace has compared the spill to the Exxon Valdez disaster in Alaska, and experts believe the size of the spill will make it difficult to clean up.

The post Russia declares state of emergency over 20,000 tons of oil spilled into Arctic river appeared first on Matador Network.