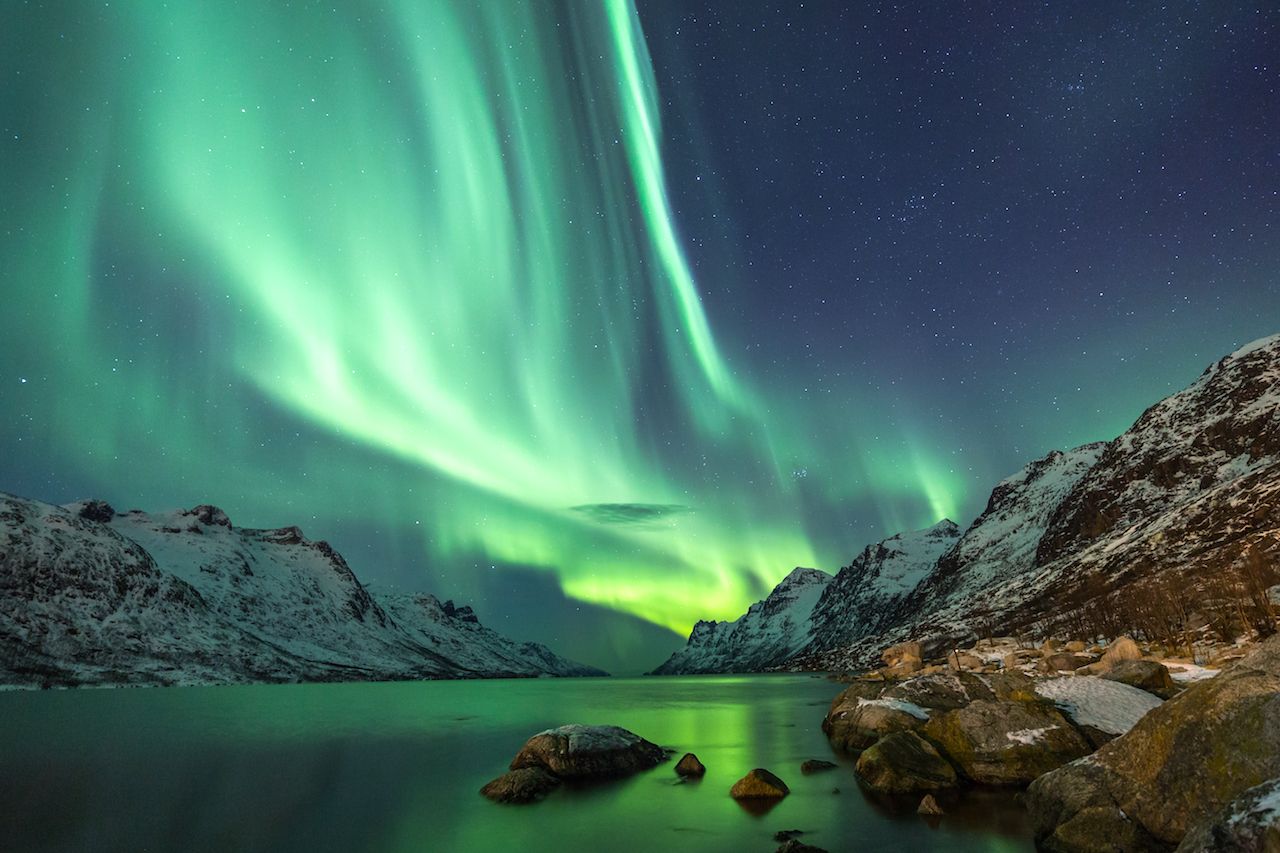 Nobody's ever confused Scandinavia with a budget destination. Of the 49 European capitals, Oslo, Copenhagen, Stockholm, and Helsinki all rank among the 10 most expensive. And in a land of $8 beers and $30 meals, keeping the rest of your costs down is key.
That's why a big takk skal du ha is in order for SAS Airlines. Starting today, until October 29th, Scandinavian Airlines will be offering round trips from major US cities to four Nordic capitals; flight dates are from now until June 1st, 2019, for as little as $449.
So if you saw that Finland was one of the best places to travel this December, but felt a little priced out of your northern lights fantasy, now's your chance to go. Or if you wanted to check out Copenhagen's Tivoli Gardens in the magic of Christmas, you can put the ticket on your credit card and still have enough left to buy presents for the relatives you actually like.
The sale allows you to travel from today until June 1st, 2019, so if chilling out in eight hours of daylight isn't your idea of a vacation, you can wait until the weather is a little more hospitable and enjoy the fjords of Norway in late spring. Or enjoy perpetual daylight if you head above the Arctic Circle late enough in May.
The fares vary depending on your destination and where you're flying from, but not all that much. LAX to Copenhagen and Oslo is $449, Stockholm and Helsinki are $499. Flights from New York or Chicago are $449 to any of the European capitals. Flights from Miami are $499 across the board. And prices fall in the same range for Washington, DC, San Francisco, and Boston — the latter of which gets a new nonstop route to Copenhagen starting June 1st, 2019. You'll need to go to visit the website for more details, and hit the airline's low fare calendar to see if the dates you want to go have super-cheap fares.
Now you may say, "$449? Talk to me when you've got $99 one-way flights in the height of summer!" And, yes, there are discount airlines who, from time to time, run specials with flights half this price. But they also charge for bags, and unless you're planning on losing a few toes to the harsh Norwegian winter because you couldn't stick another pair of wool socks in your carry-on, you're going to want to pack one. Plus, you get to do crazy stuff like pick your seat and eat during a 14-hour flight on SAS, and will have a seat designed for human beings instead of garden gnomes. Probably worth the extra $200.
These prices aren't good for every seat on every flight, so the sooner you can get on your group chat and wrangle up a posse to go fjording, the better your chances of nabbing some cheap seats. And the deal is only good until October 29th, so waiting won't do you much good. Buy this week and your spring break might be cheaper than going to Mexico.


More like this:
7 epic hotels in Scandinavia with amazing Nordic architecture
The post Scandinavian Airlines is launching an insane flight sale today appeared first on Matador Network.