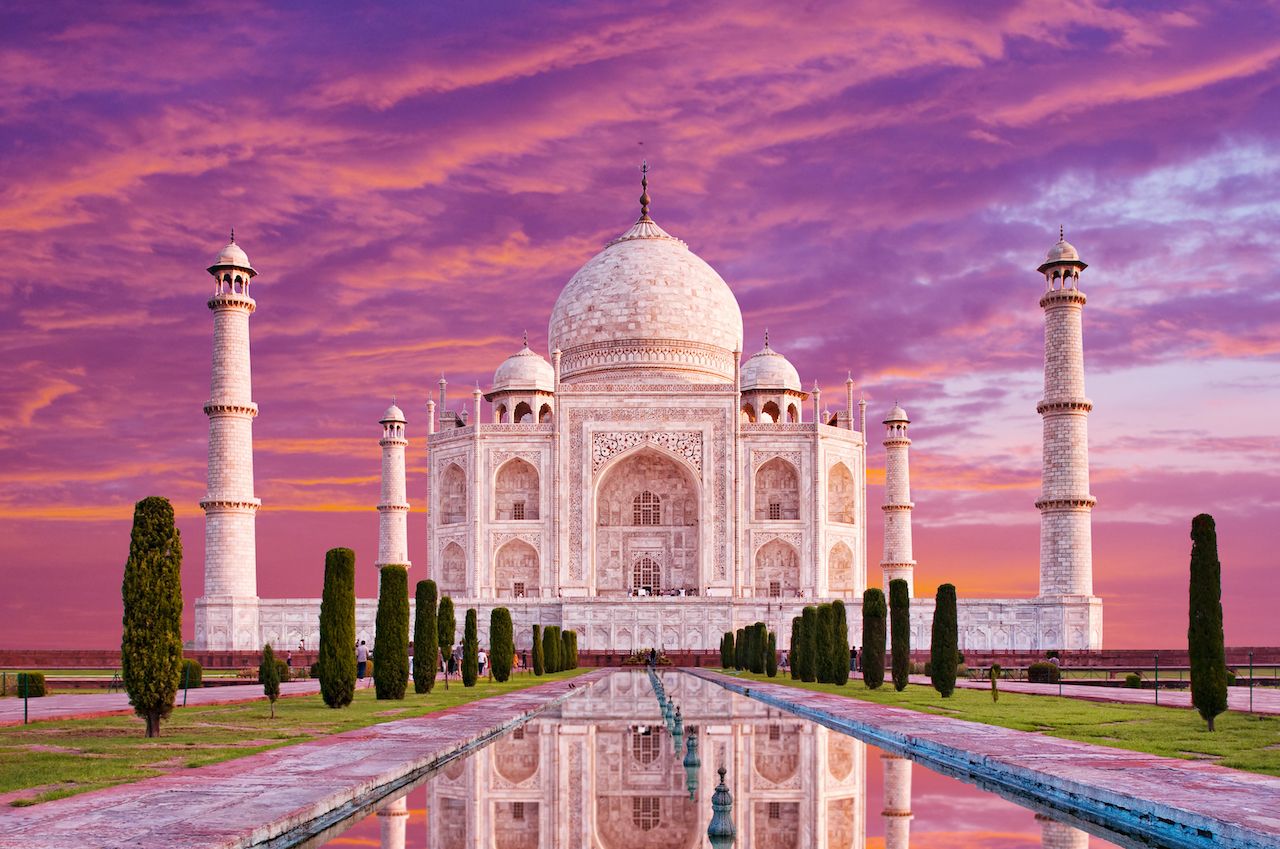 Although the Taj Mahal has been fighting overtourism recently, with a number of measures designed to limit traffic — including fining people who stay too long and dramatically increasing the entry fee — it's now throwing visitors a bone. The popular site just announced that it will soon remain open at night.
Currently, the Taj Mahal is open after sunset only five nights per week — the night of the full moon, as well as the two nights before and after the full moon. But, according to India's tourism and culture minister Prahlad Singh Patel, the UNESCO World Heritage site will remain open beyond the usual 10:00 AM to 6:00 PM, every night of the month.
Times of India reported that the night visits will only include 400 visitors in eight bunches of 50 people. The entry fee will amount to about $10.50 for international adult visitors.
As part of the new late openings, the Tourism Ministry plans to illuminate the area around the monument, as well as develop new infrastructure to accommodate the influx of night tourism.
There is no current date for the start of the night visits.


More like this:
4 alternatives to see the Taj Mahal away from the crowds
The post The Taj Mahal will now stay open at night appeared first on Matador Network.