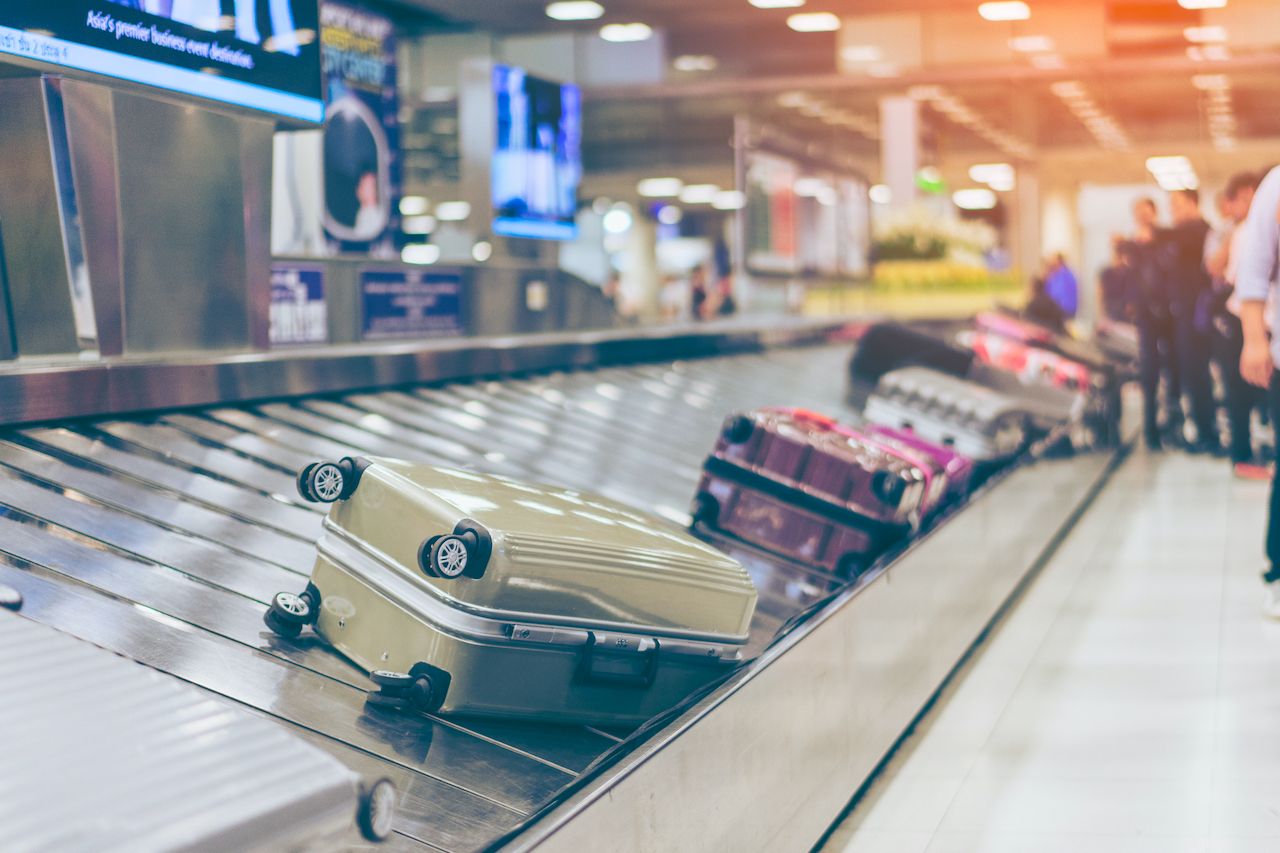 Travelers who have been burned by baggage claim might soon get the retribution they've been longing for. A new proposal from the Department of Transportation (DOT) would require airlines to refund fees on checked bags if those bags aren't delivered to passengers in a timely fashion, the Associated Press reported. It would also require refunds for fees on other extras, like Wi-Fi access, if the airline doesn't provide the service during the flight.
The current rules only require refunds if bags are lost, even though airlines are supposed to compensate passengers for reasonable incidental expenses incurred during baggage delays. The new proposal would require airlines to issue refunds for baggage delays of more than 12 hours from the time a passenger's domestic flight touches down, or within 25 hours of an international flight arrival.
The goal of the new rules is to increase competition between airlines and shift power into the hands of passengers. Last year over 100,000 consumers complained to the government about airline service, with many specifically alleging airlines refused to provide refunds where appropriate.
The DOT will issue the new proposal in the next few days, though it won't go into effect until at least next summer.

The post The US may soon force airlines to refund passengers for delayed bags appeared first on Matador Network.