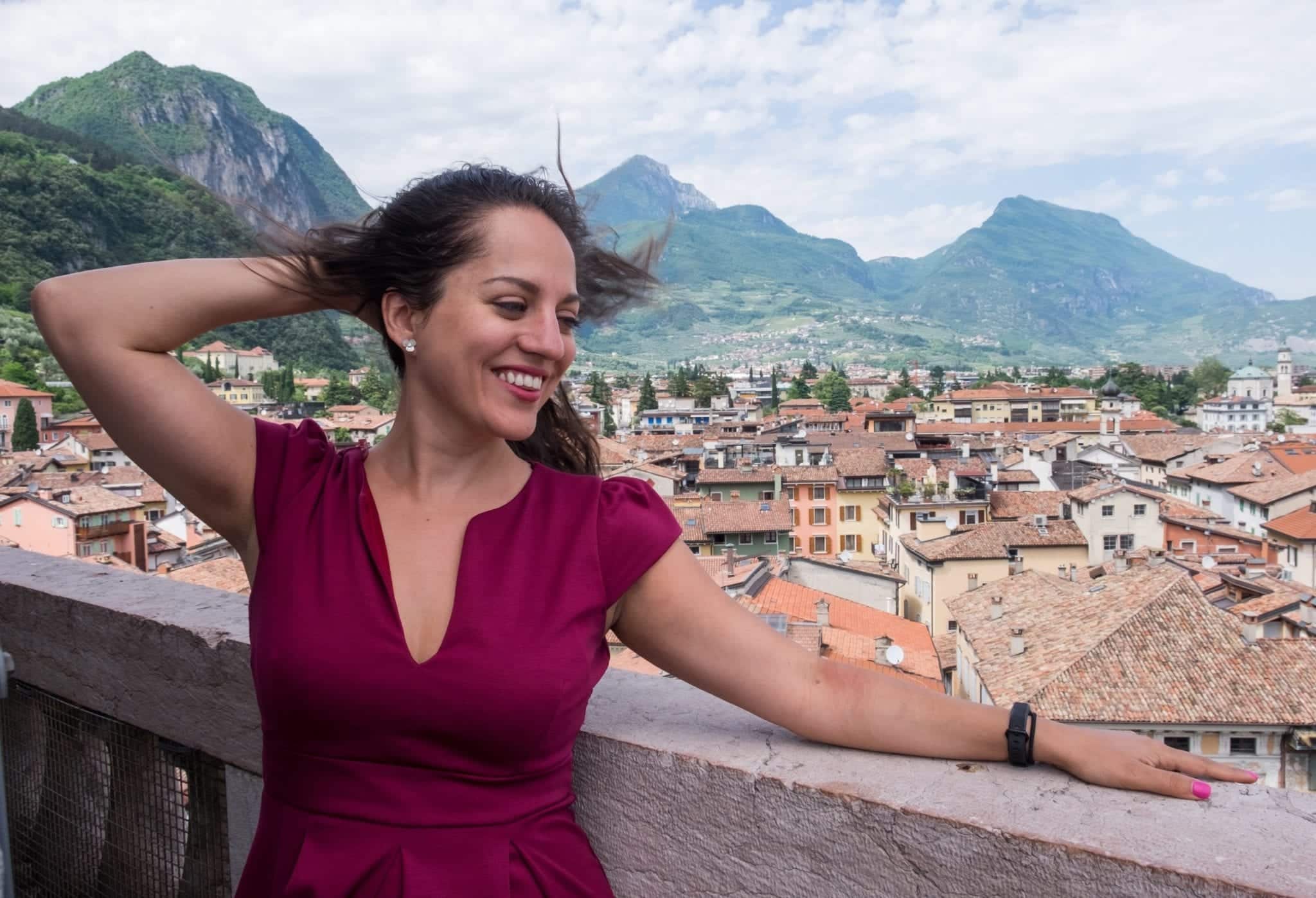 I recently took a three-week trip to northern Italy that blew my socks off. I had an opportunity to attend a conference in Trento in the Trentino region, and I used it as inspiration to plan a trip concentrating solely on the far north of Italy. Concentrating on this part of the country gave me the chance to go more off the beaten path, and I loved my itinerary so much I knew I had to come home and share it with all of you!
If you're able to spend three weeks in Italy, you're VERY lucky. As an American, I know how hard it is to get this much time off, but if you're able to swing a longer trip, you'll be able to explore Italy so deeply. And if you don't have quite enough time, I have ways to modify the itinerary to fit your time frame.
I've been traveling extensively in Italy for 15 years. It's one of the countries I know best. When I travel to Italy these days, I'm not looking to travel the well-worn itinerary — I'm looking to go deeper.
That's what led me to plan this trip, and write this post for you. While some of the locations on this trip are well-touristed, the majority of them don't get a lot of tourism. As a result, this is an offbeat Italy itinerary that will be full of surprises.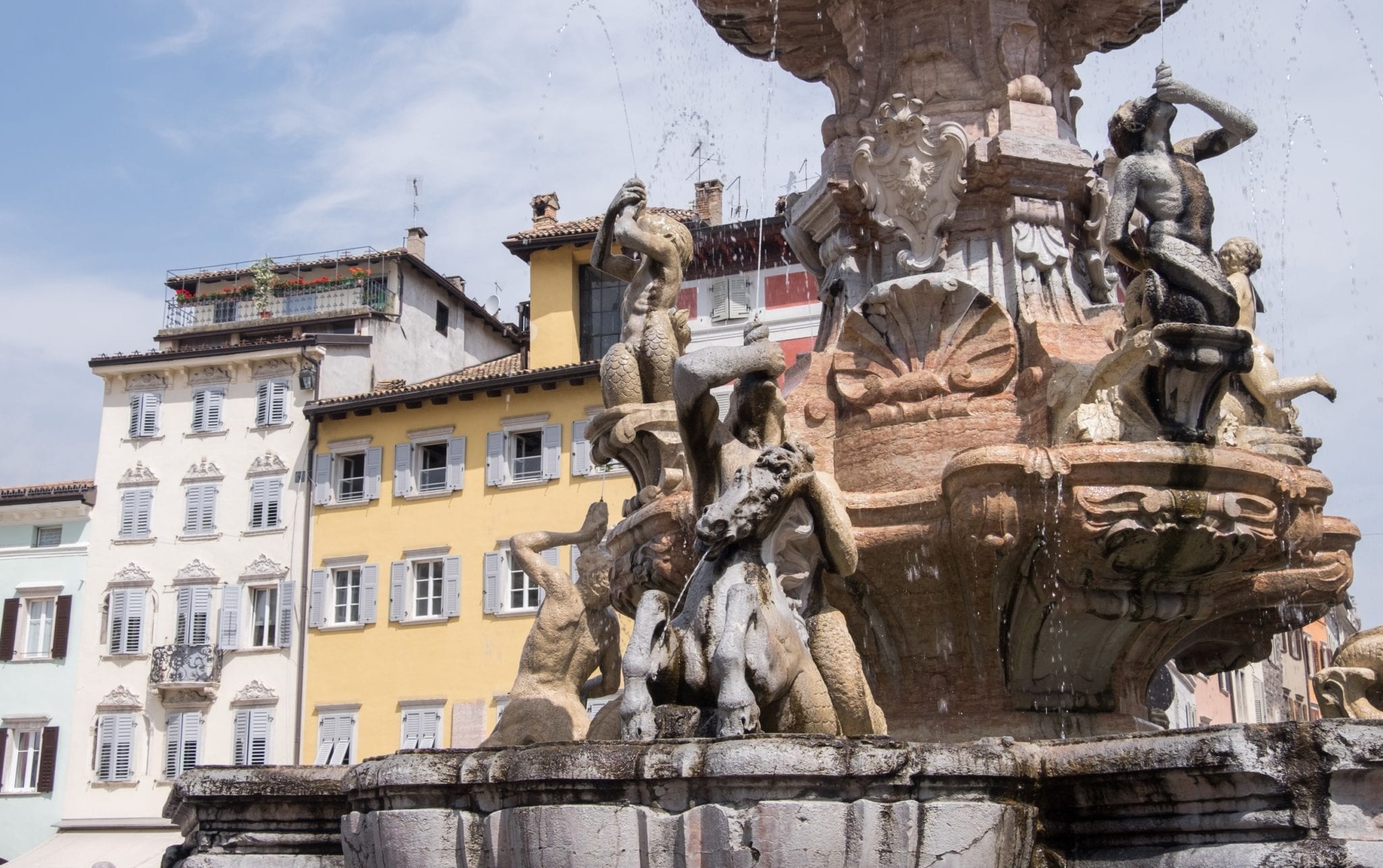 Who is this Italy travel itinerary for?
This itinerary is best for people who have traveled to Italy before and have already been to the major sites. This itinerary could potentially also work for first-time travelers to Italy who would rather get off the beaten path than visit the busiest spots.
This Italy travel itinerary includes in a lot of variety. You'll visit two of Italy's best culinary regions, Emilia-Romagna and Piemonte; you'll marvel at Italy's most picturesque mountains in Trentino and Alto Adige; and you'll visit four lakes: Garda, Como, Orta, and Maggiore. You'll spend time in the quiet but very pretty city of Trento, the busy and modern metropolis of Milan, the warm and fun city of Bologna, and visit two of the more touristy spots, Florence and Verona, on day trips only.
To me, this itinerary is true bliss: everything that I love about northern Italy with few of the drawbacks that plague more touristed areas like Venice, Cinque Terre, and Rome.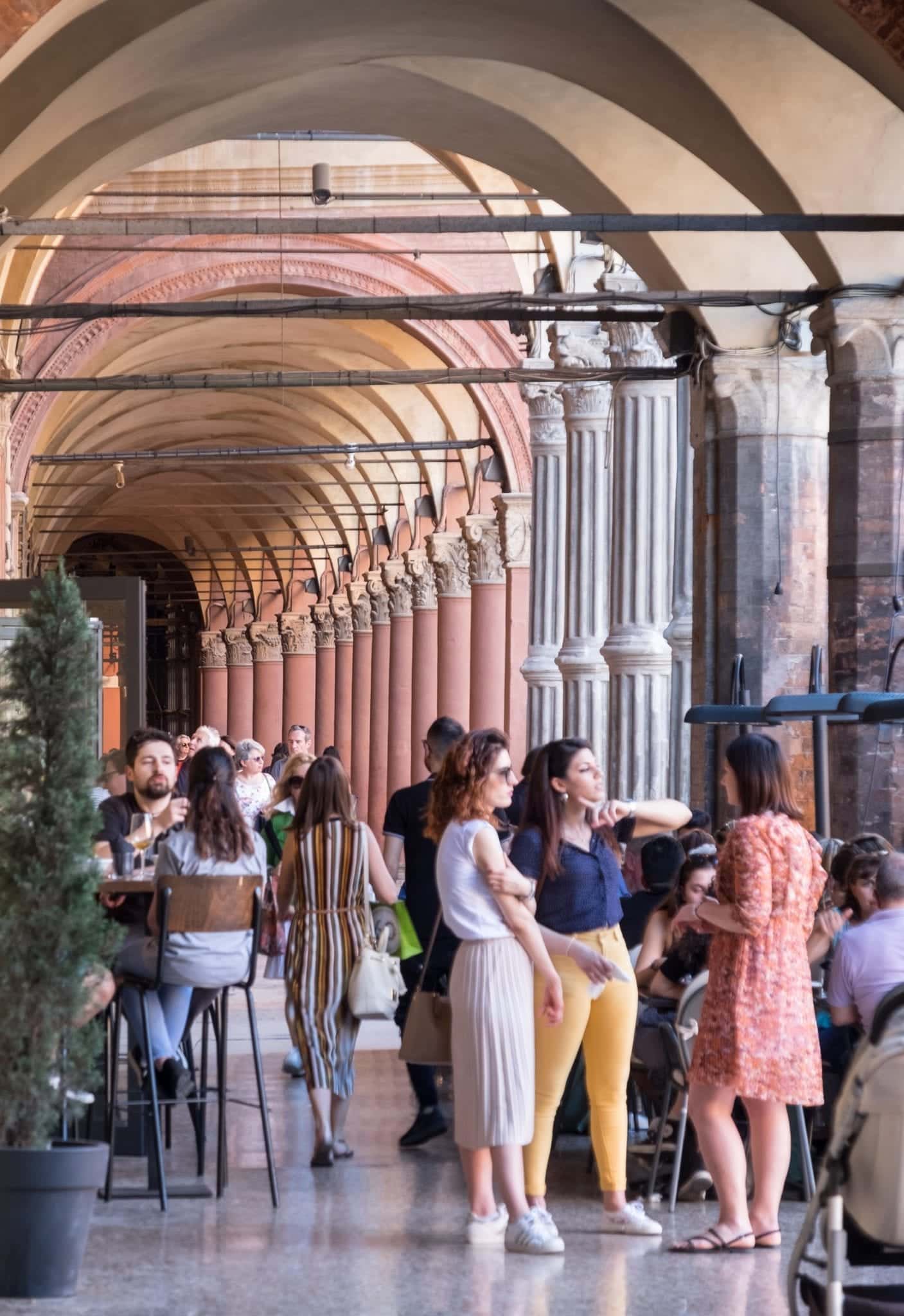 Day 1: Arrive in Milan, train to Bologna
If you're flying overnight to get to Milan, chances are you'll be a zombie. Don't set super-high expectations for yourself for the first day. I spent my first day hanging out with my friends and taking it easy. You may want to take a nap; you may want to push through. Either way, I recommend taking melatonin at bedtime to help you get on the right time zone.
When you arrive in Milan, take a bus or train to Milano Centrale, the main train station. (If you're arriving at Milan Malpensa, the bus and train take the same amount of time but the bus runs more often and is cheaper.) From there you can book and hop on a train to Bologna. The Frecciarossa train is an engineering marvel that only takes one hour.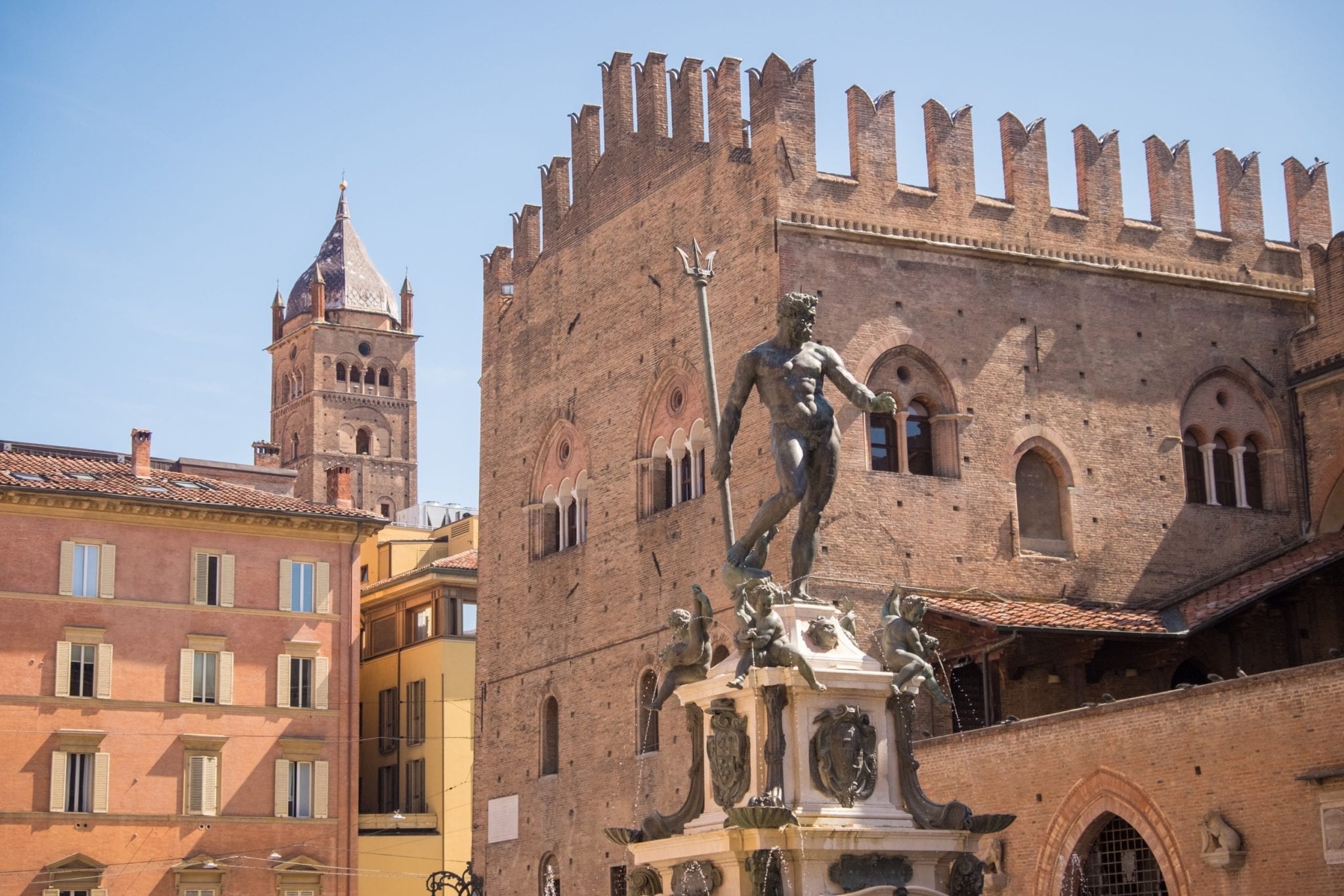 Days 2-5: Bologna
Bologna is a fantastic, underrated Italian city — and it happens to be my favorite city in Italy. Bologna is a city that comes with a lot of nicknames — la rossa, or the red, because of the red colors of the city (and its politically liberal history), la dotta, or the learned, because of its long history as a university city; and la grossa, or the fat, because it's one of the best food cities in both Italy and the world.
Bologna is a beautiful, culture-filled city that doesn't get nearly the number of tourists of Rome, Florence, or Venice. As a result, it feels like a lived-in city devoid of tourist traps. The cuisine is outstanding, so much that many Italians grudgingly admit that Bologna has the best food in the country. It also helps that Bologna is surrounded by lots of great cities for day trips.
My Favorite Thing to Do in Bologna: Eat, eat, eat. Check out my 25 Best Food Experiences in Emilia-Romagna, Italy for 25 ideas. At the very least, go to Osteria dell'Orsa for a cheap and delicious tagliatelle ragú and hit up the aperitivi near the city center.
Where to Stay in Bologna: Palazzo Trevi Charming House is a welcoming B&B with gorgeous, light-filled rooms in the center of town (rates from $123). Almarossa is a simpler, cheaper option in a great location near the university (rates from $76). Find deals on more Bologna hotels here.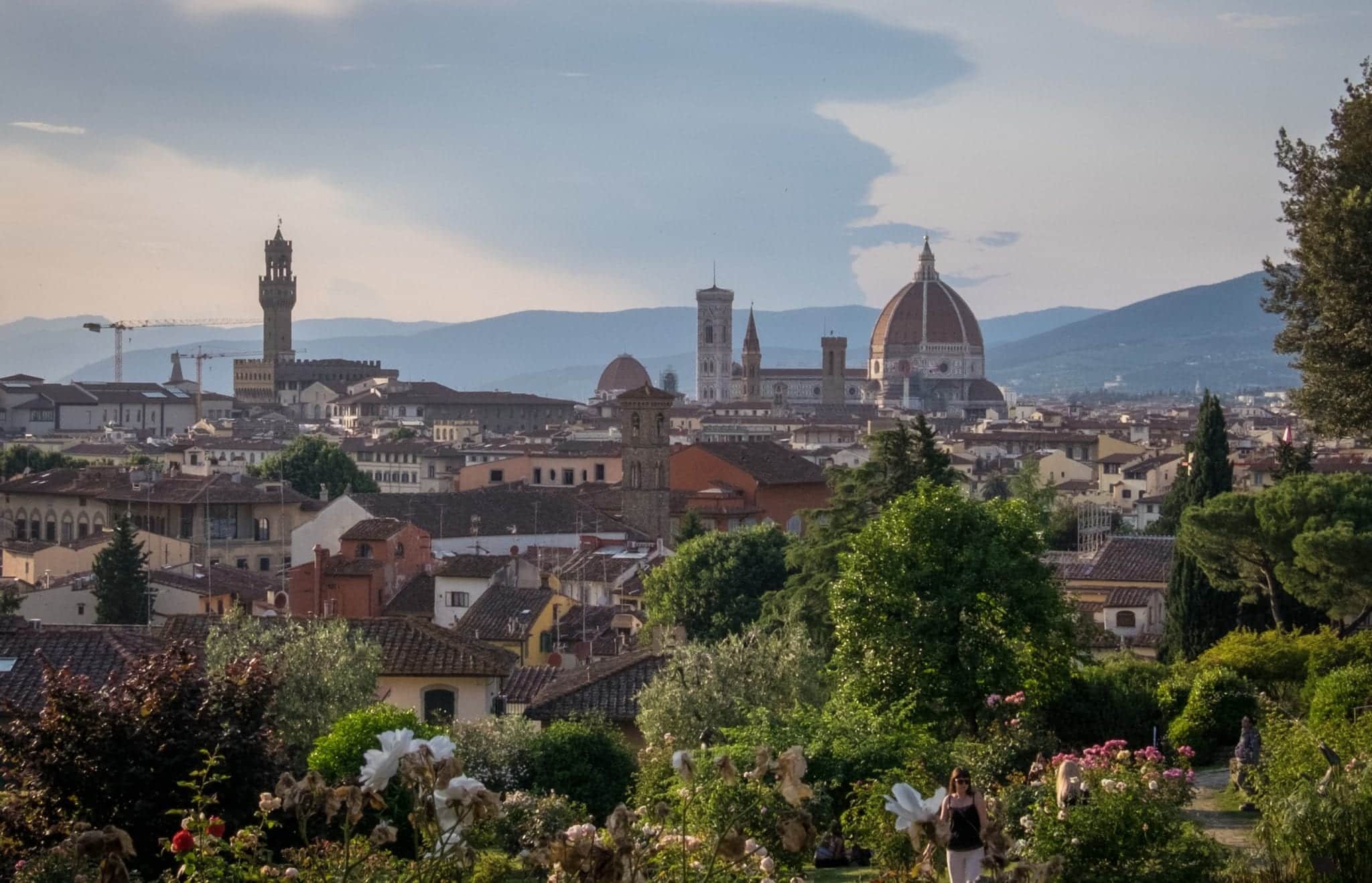 Day Trip from Bologna: Florence
Florence is one of the all-time great cities of Italy. It's one of the most beautiful cities in the world; the art is unparalleled. Unfortunately, Florence is also one of the most touristed cities in Europe, and if you visit during high season, the crowds will be particularly intense.
My advice? Plan this day trip extremely carefully. If you want to visit the Uffizi or see David at the Accademia (I recommend one but not both in the same day unless you're a hardcore art appreciator), BUY TICKETS IN ADVANCE. That is vital. If not, you'll spend most of your day waiting in line. Beyond that, choose a few sites you want to see and roughly plan your route.
Choose your priorities in Florence without scheduling every moment of the day — you need to allow for a bit of serendipity, even if it's just a gelato break (my favorite is Gelateria Dei Neri). But having a few sightseeing goals will help you navigate this city much more easily.
My Favorite Thing to Do in Florence: Enjoy the sunset from the Giardino Rosato, pictured above. This is very close to the much more popular Piazzale Michelangelo but with far fewer tourists, and the roses add to the ambiance.
Where to Stay in Florence: If you choose to stay overnight in Florence, Hotel Torre Guelfa Palazzo Acciaiuoli has colorful, central rooms and an unreal rooftop terrace. If you're on a budget, Plus Florence has value-for-money rooms with amenities like a rooftop pool. Find deals on more Florence hotels here.
Day Trip from Bologna: Verona
Verona is most famous for being the setting of Romeo and Juliet — but today's visitors admire the ancient amphitheater, the calm riverside setting, and the pristine city center, clad in the soft colors of the Veneto. Verona is a major transportation hub and a growing tourist attraction, but it's much calmer and low-key than other Italian cities. The amphitheater, for one, only gets a fraction of the tourists Rome's Colosseum gets.
Plenty of Romeo and Juliet tourists make their way here and set up shop at the Casa di Giulietta, where you can go out on Juliet's balcony (built long after the play was written) or pose with the statue of Juliet. It's a running gag for tourists to pose with a hand on Juliet's breast. (Creepy. She's barely pubescent in the play, you know.)
My Favorite Thing to Do in Verona: The one activity I didn't do that I wish I did was to climb to the best view in town: Piazzale Castel San Pietro. Go up during sunset for especially good photos overlooking the city skyline.
Where to Stay in Verona: If you choose to stay overnight in Verona, Escalus Luxury Suites has gorgeous, modern suites in the heart of the city for surprisingly low rates starting from $101. Find deals on more hotels in Verona here.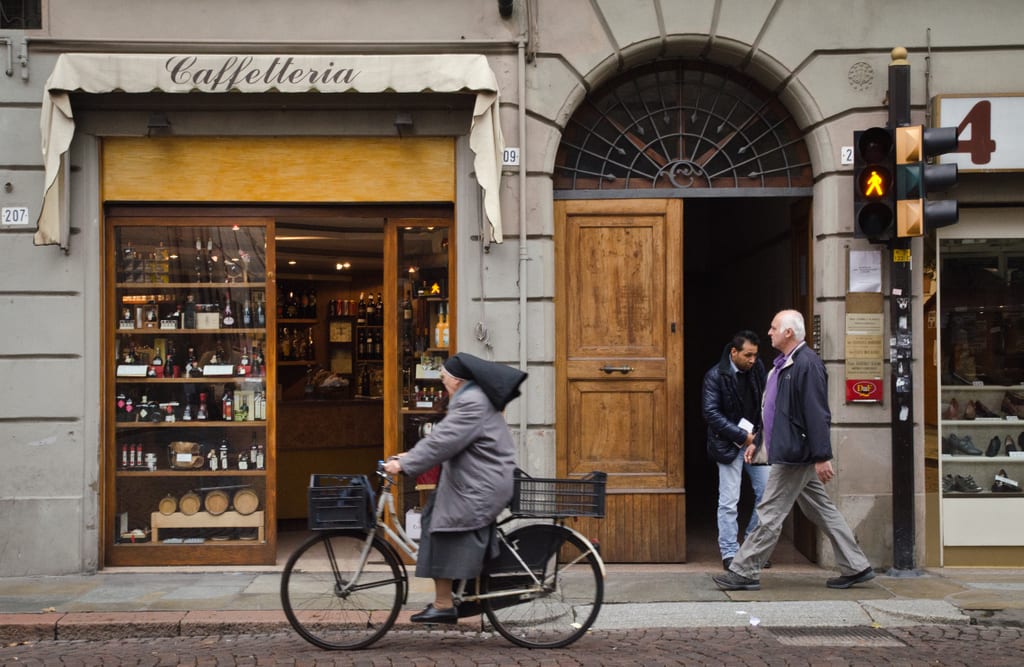 Alternate Day Trips from Bologna: Parma, Modena, Ravenna, Ferrara, Rimini, San Marino
Bologna makes a great base for lots of reasons, including that there are several great cities in Emilia-Romagna. You can easily visit several on day trips. Parma and Modena are located close together on the same train line and you could visit Parma in the morning and Modena in the afternoon.
Ravenna and Ferrara are two other great cities easily day-trippable from Bologna. Ravenna has outstanding mosaics; Ferrara is a gorgeous medieval town.
You could even visit a new country — San Marino! Take the train to Rimini, then the bus to San Marino from there. Rimini is a terrific beach destination and it's a nice city to explore, too.
---
READ MORE:
---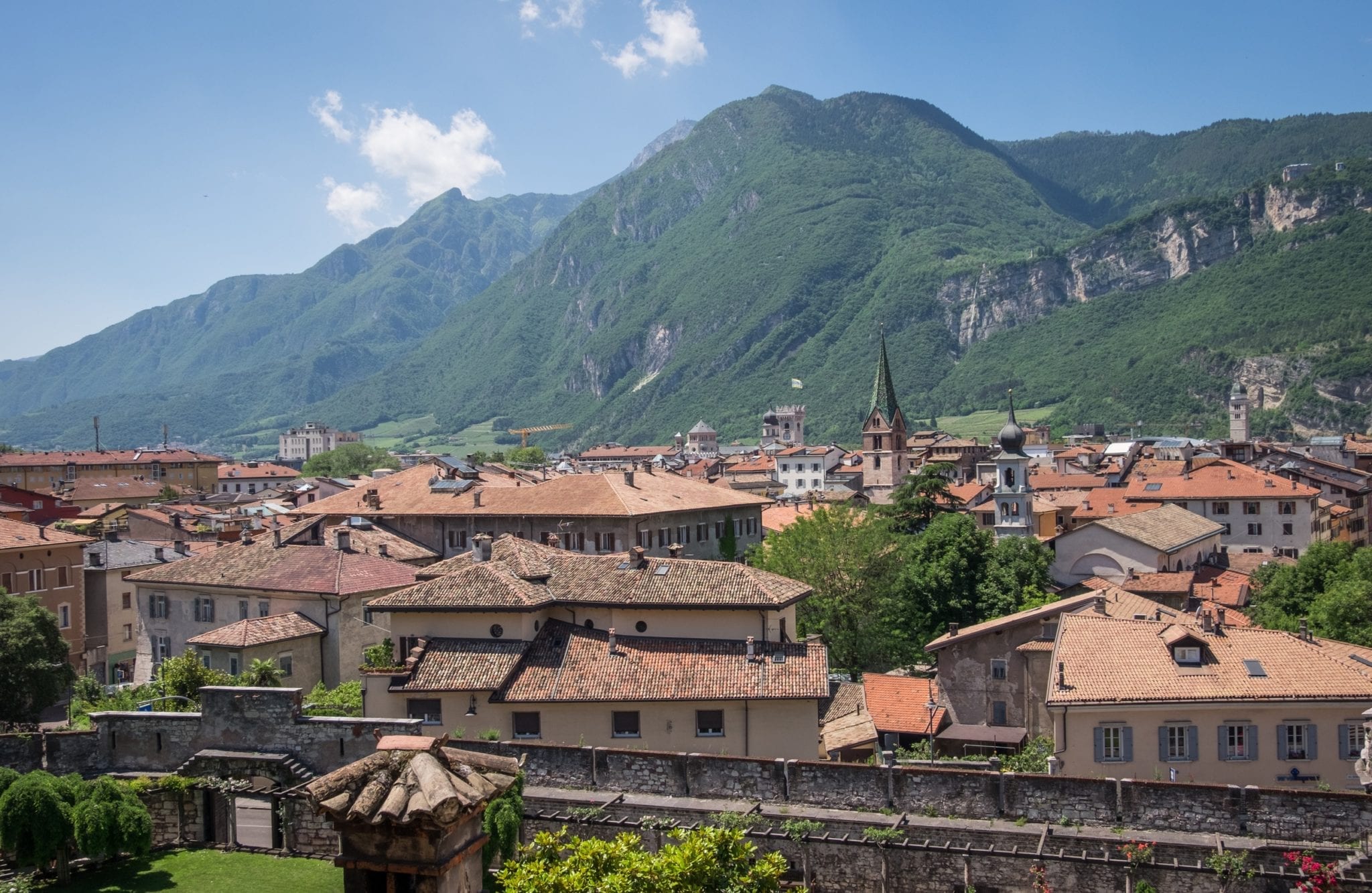 Days 6-9: Trento
Trento and the surrounding Trentino region aren't often on travel itineraries — but it's worth it. I visited Trento for a conference, which is why I spent a few days here in the first place, but I was surprised by how hard I fell for this little city. Trento is immaculate yet unpretentious, covered with frescoes and surrounded by mountains. Tourists here are very few, and many are cyclists and hikers exploring the mountains.
I encourage you to base in Trento and spend some time exploring this incredibly and underrated region, filled with spectacular mountains, beautiful towns, and sensational wine. Riva del Garda and Rovereto make great day trips, and there are tons of mountain hikes available too.
My Favorite Thing to Do in Trento: See the frescoes inside Buonconsiglio Palace. Far from your average frescoes, my favorites are in a tower where a portion of the wall represents each month of the year. Each panel is so detailed and full of interesting symbols.
Where to Stay in Trento: I highly recommend the Grand Hotel Trento. Beautiful rooms, nice bedding, super quiet, and in an ideal location just a four-minute walk from the train station and on the edge of the city center, with easy access to everywhere. Rates from $107. Find deals on more hotels in Trento here.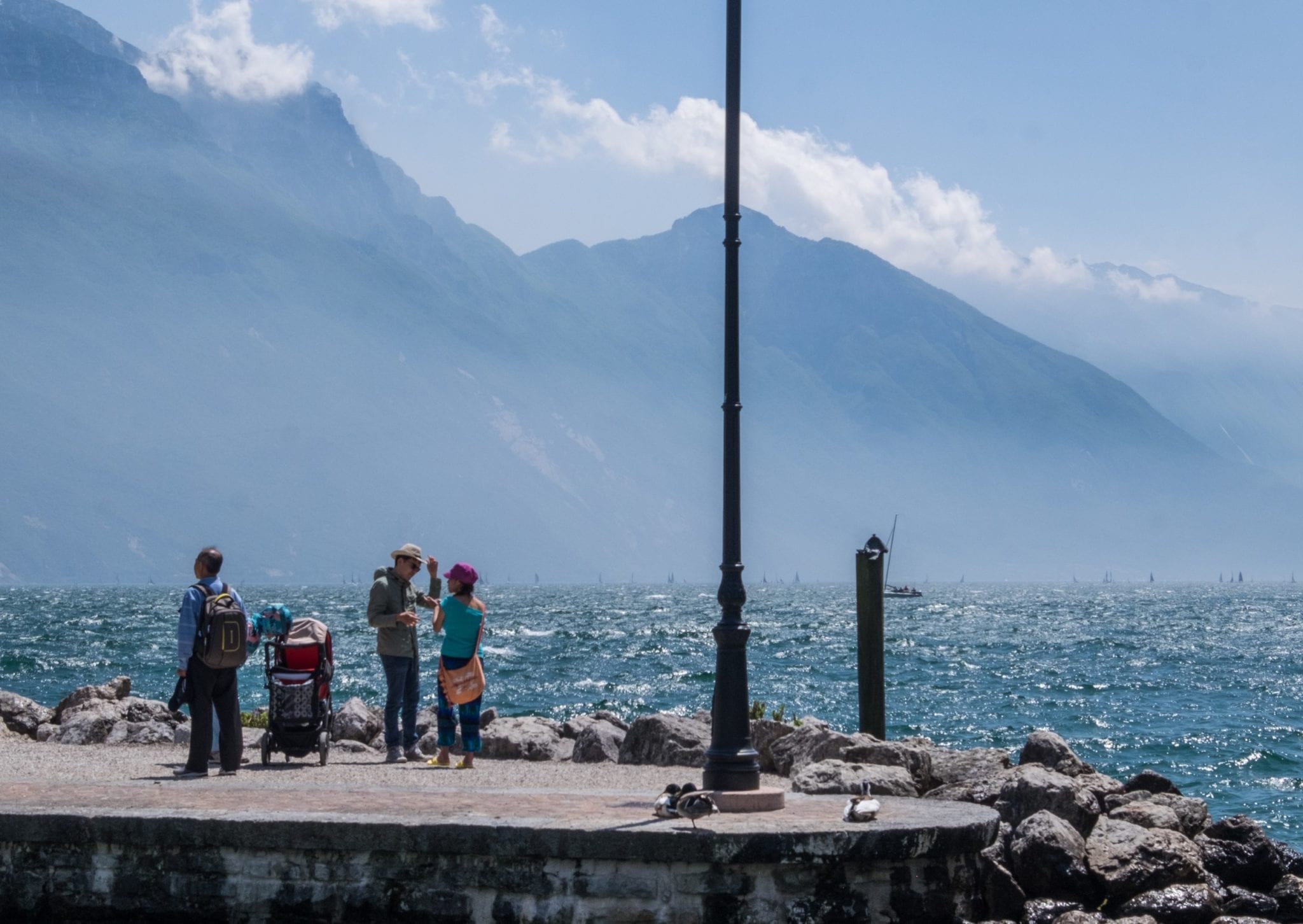 Day Trip from Trento: Riva del Garda
Lake Garda is the largest lake in Italy and is split between the regions of Trentino, Lombardia, and the Veneto. I visited the most popular destination on the Trentino portion: the town of Riva del Garda.
Other Italian lakes may be more about the beauty or luxury. Lake Garda made me feel humbled by its nature — the waves seemed more intense; the mountains seemed more foreboding. Even so, it felt so Italian and refined.
Riva del Garda is a pastel-colored little town that felt more like Liguria to me than Trentino. You could lounge in a cafe on the edge of the lake while sipping an aperol spritz, or you could waltz among the sherbet-colored buildings with a cup of artisanal gelato.
My Favorite Thing to Do in Riva del Garda: Climb the Torre Apponale, the tower that dominates the landscape. You'll have amazing views of the lake, the town, and the mountains. The top photo in this post is from the tower!
Where to Stay in Riva del Garda: If you choose to stay overnight in Riva del Garda, I highly recommend the city center. The outskirts are home to campgrounds and cheap motels — probably not what you're looking for on this particular Italy trip. Hotel Canarino is an option just off the city center with rates from $126. Find deals on more hotels in Riva del Garda here.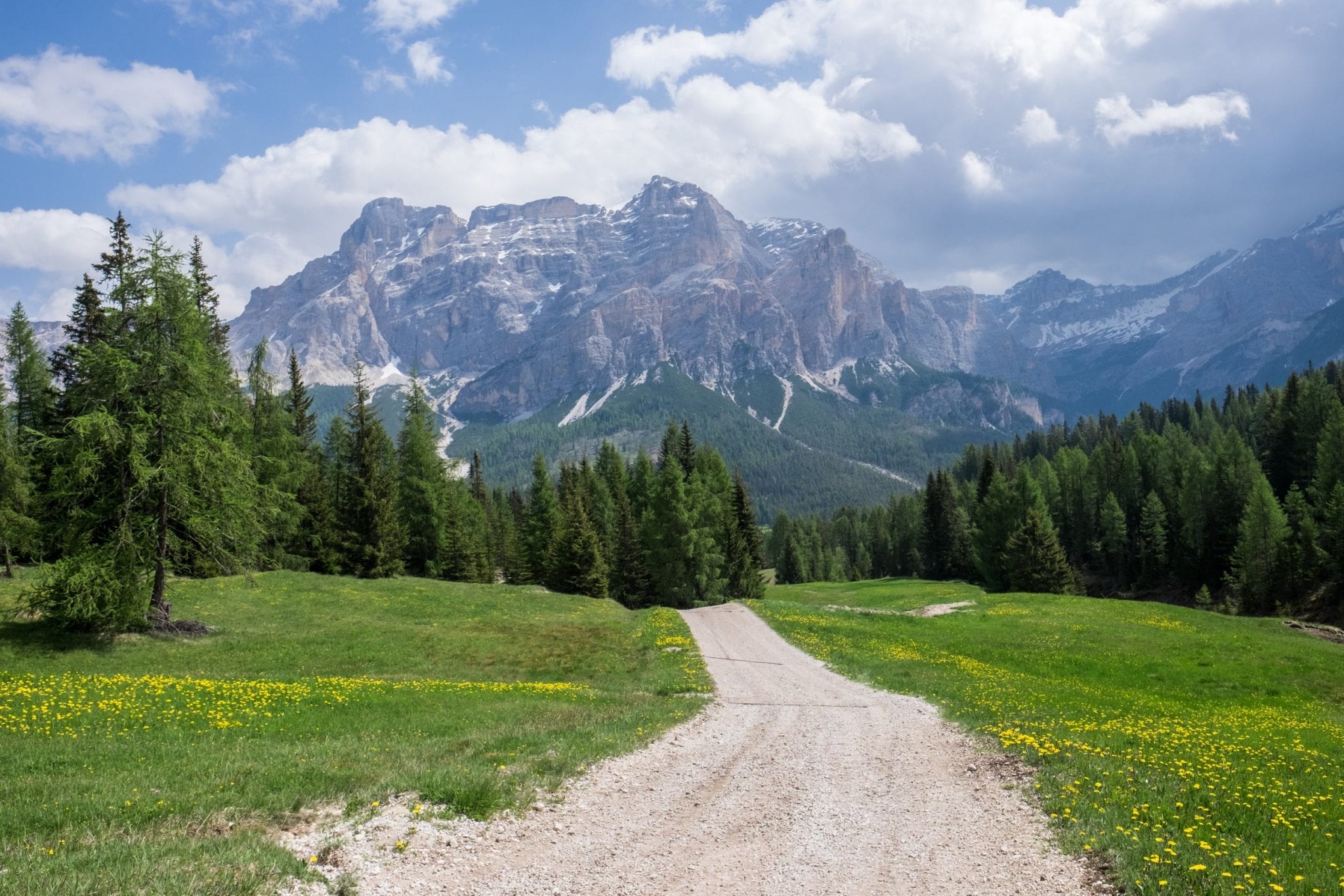 Days 10-13: Dolomites
The Dolomites, in the Alto Adige region of Italy (also known as South Tyrol), are home to some of the most dramatic landscapes in Italy. This is also the region least like the rest of Italy — it feels more like Austria or Switzerland!
Before you plan your trip, make sure you're timing it correctly. Summer is hiking season and winter is ski season — but many resorts, Ciasa Salares included, are closed during the shoulder seasons. Keep this in mind before your trip. Also keep in mind that snow can last a long time here — 2019 was particularly intense and some of the last snow didn't melt until June!
The summer is all about hiking, and the winter is all about skiing. Either way, the Dolomites are center stage — they're jagged, pointy, and absolutely stunning.
My Favorite Thing to Do in the Dolomites: Hike, hike, hike! There are so many great hikes in the mountains, and there are hikes available for all levels of fitness. Talk to your local accommodation about a hike that is close to you. Oh, and eat plenty of soft, feathery speck.
Where to Stay in the Dolomites: Ciasa Salares is a fantastic high-end resort that I highly recommend. I loved this place and it's a must if you want outstanding cuisine in addition to your mountain adventure. Find deals on more hotels in the Dolomites here.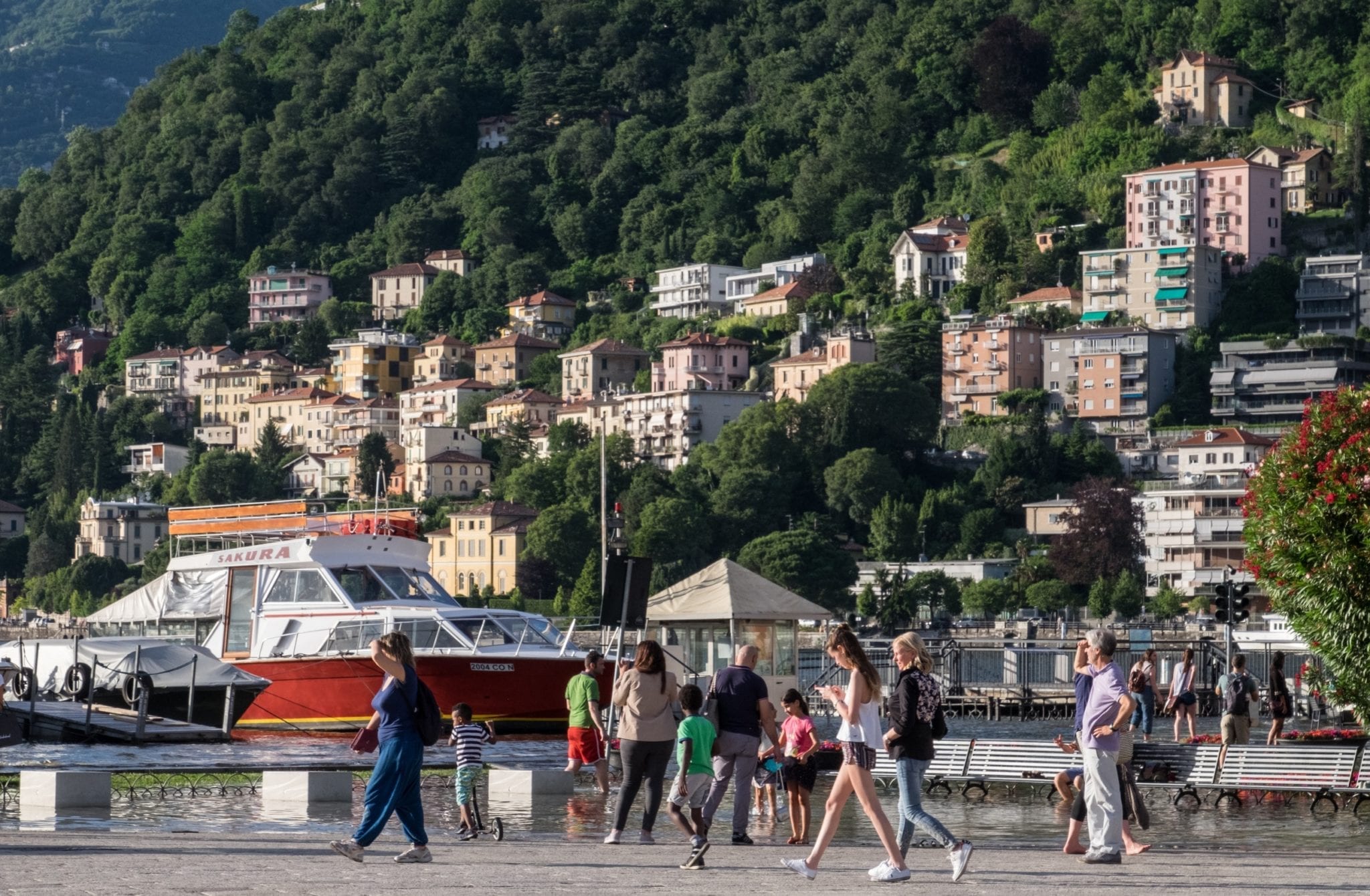 Day 14-15: Lake Como
Lake Como is famous for its beauty, its mountains, its palazzi, its Las Vegas namesakes. Oh, um, and George Clooney, easily the lake's most famous resident. Here you'll fine palatial residences, picture-perfect towns, flowering gardens and palm trees, and mountains leading straight down into the lake.
Lake Como is enormous and the biggest transit hub is the city of Como, home to an attractive city center. An hour away by bus are the cities of Bellagio, Varenna, and Menaggio, three of the prettiest cities in the area and easy to explore by ferry.
Do know that it took us so long to get to Lake Como on the first day that this was essentially a lost transit day — bus from La Vila to Brunico (Bruneck), train to Bressanone (Brixen), train to Verona, train to Milan, train to Como. Looking back, I think things would have been easier if we had rented a car from Trento or Verona and driven into the Dolomites and back.
My Favorite Thing to Do in Lake Como: While I didn't get to explore much in Lake Como due to illness, I've been told that Bellagio is the prettiest city of all. There's a reason why it inspired a Las Vegas casino!
Where to Stay in Como: I highly recommend two places: Ostello Bello is one of the nicest hostels I've stayed in lately with excellent amenities like laundry, breakfast, and free activities; and they have gorgeous private ensuite rooms (though the shower was so shockingly small that average-sized people will struggle to fit inside; there are shared showers that are a bit larger if you need them). Dorm rates from $28; private rates from $136. Alessia's Place is a quiet, well-decorated B&B with perhaps the most comfortable bed and pillows I've ever enjoyed in Italy. Rates from $151. Both are centrally located near the old town of Como. Find deals on more hotels in Como here.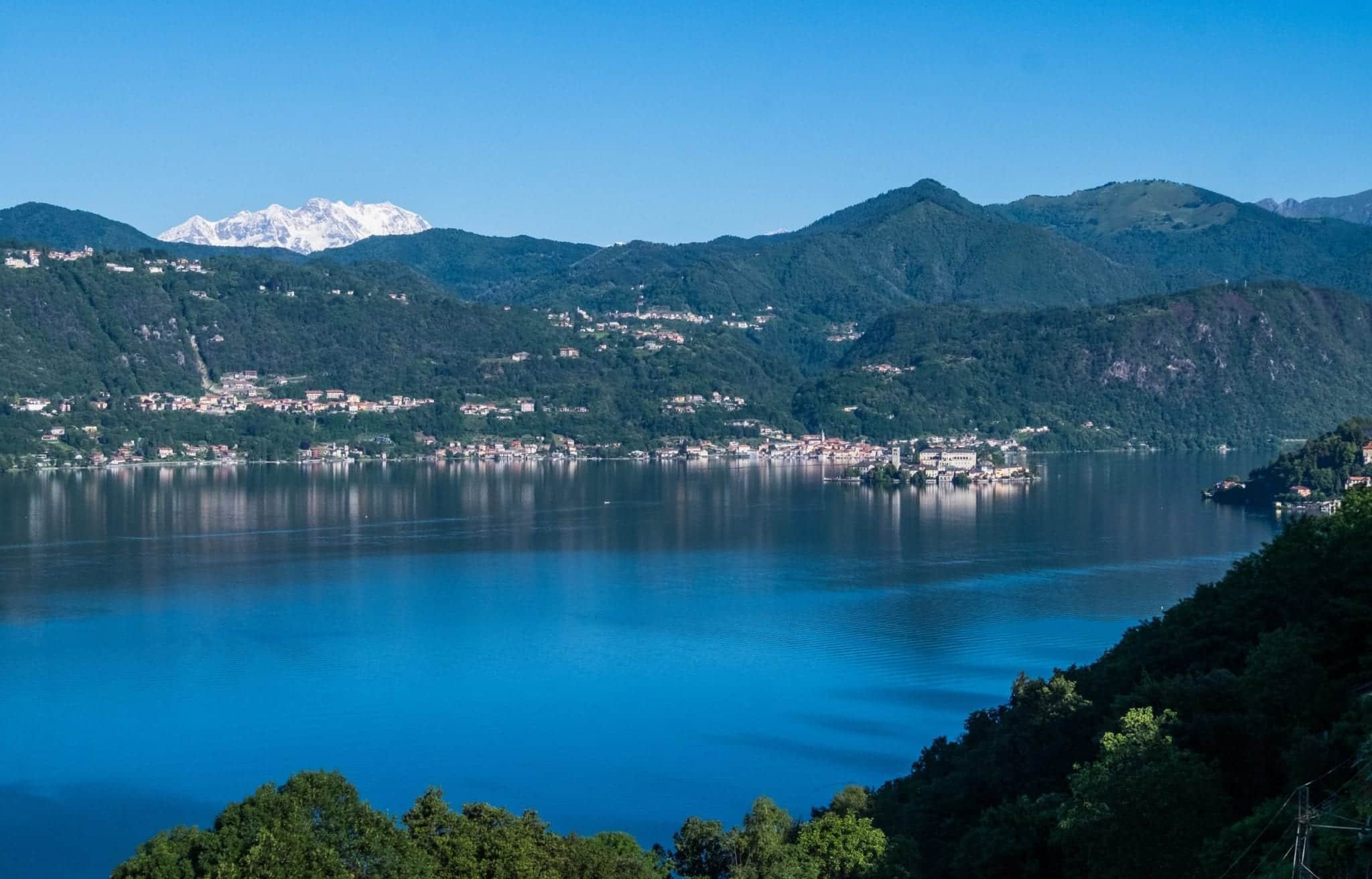 Day 16-17: Lake Orta
Lake Orta is one of the lesser-known lakes in northern Italy — and after visiting four of the lakes, Orta is my favorite. Lake Orta is much smaller than Como, Maggiore or Garda; it's much less developed, and it has far fewer tourists. Most of Lake Orta's visitors are Milanese looking for a nearby getaway, which gives it a much more local feel than the other lakes.
Orta San Giulio is the main hub of Lake Orta and home to a very pretty old town. You can take a boat to the island in the lake: Isola San Giulio, a spooky place filled with signs encouraging you to be silent. You can head up to Mottarone, a local mountain where on a clear day you can see 360-degree views of all the lakes in the region. But I think Lake Orta is best experienced by enjoying the peace and quiet.
My Favorite Thing to Do in Lake Orta: I had the best meal of my trip at Il Cucchiaio di Legno, an agriturismo in Orta San Giulio. 10 courses of astoundingly fresh, local, inventively prepared dishes. And I only paid 32 EUR ($36) for the food and 23 EUR ($26) for three glasses of wine, including a fine Barolo. One of the best value for money meals I have had anywhere in the world.
Where to Stay in Lake Orta: You can actually stay at Il Cucchiaio di Legno if you'd like, though it's a bit of a ways out of town (rates from $94). While there are lots of towns around Lake Orta, I recommend basing in Orta San Giulio as it's a beautiful, centrally located town with lots to do. Hotel la Bussola is a great option close to town (rates from $127). Find deals on more hotels in Lake Orta here.
Day Trip from Lake Orta or Lake Como: Lake Maggiore
Lake Maggiore is very close to Lake Como, but a world away in lots of ways. It has a lot of elegance, but a vintage kind of elegance, the kind that you could see lighting up the lake in the 1950s but fading a bit into the present day. It doesn't get a lot of the first-time-to-Italy travelers that dominate Lake Como; instead, people visiting here tend to be regular Italy visitors. And it doesn't have quite the panache of Lake Como, but does it even need it?
Stresa is one of the transit hubs of Lake Maggiore and it's a great base from which to explore the lake. It also gives you access to the pretty little islands in the lake: Isola Bella and Isola Superiore o delle Pescatori.
My Favorite Thing to Do in Lake Maggiore: Enjoy the architecture of Stresa and the surrounding towns while walking along the lake, pretending you're in a Wes Anderson film.
Where to Stay in Lake Maggiore: If you choose to stay overnight in Lake Maggiore, Stresa is a good, well-connected base. Hotel Elena Stresa is in the heart of town — highly rated with rates from $94 per night. Find deals on more hotels in Stresa here.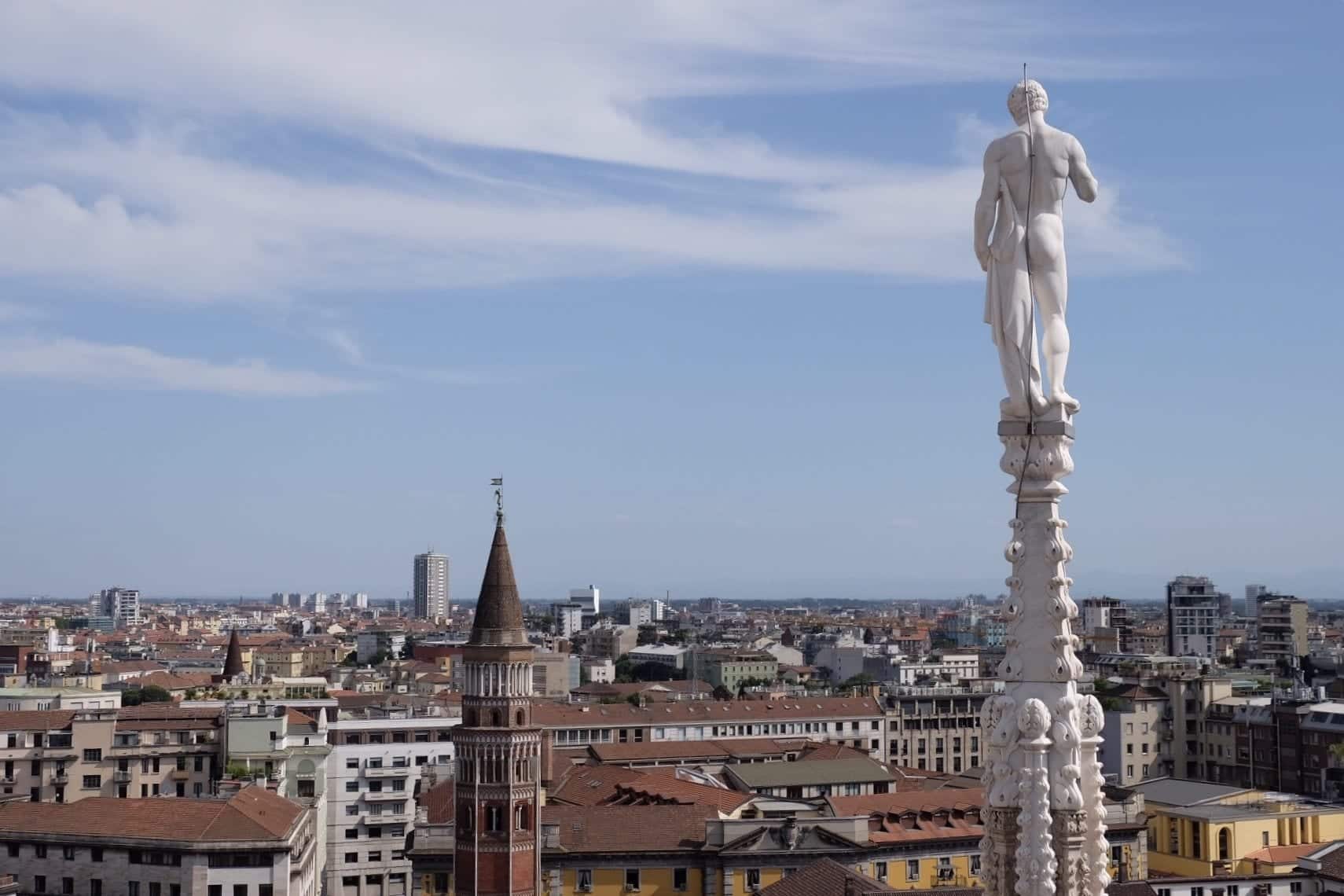 Day 18-21: Milan
By this point, you'll probably be feeling tired from such a long trip, and it's nice to have a place to crash for a few days near the end. Milan makes a great spot to base for the tail end of your trip to Italy, especially if you're flying out of Milan.
Milan is arguably the most cosmopolitan city in Italy — only Rome comes close. You'll be surrounded by incredibly well-dressed people sitting cocktails on piazzas, as well as some great attractions like the Duomo and The Last Supper. Take this time to soak up the best of Italy: the aperitivi, the gelato, the people-watching. Be sure to get some risotto with saffron, too.
My Favorite Thing to Do in Milan: Seeing Leonardo da Vinci's The Last Supper. There are limited slots to see the painting and it books out months in advance, so I joined a tour with Walks of Italy, who comped my tickets. Seeing the painting was a moving experience and after I got to tour a bit of Milan and go up to the roof of the cathedral! Get your tickets here.
Where to Stay in Milan: Most recently, I loved staying in an apartment in the Zona Risorgimento — an up and coming place with great transportation access and tons of cool bars and restaurants. One great hotel in this neighborhood is Bianca Maria Palace Hotel, with huge rooms and bathrooms, a great gym, and rates from $124. Find deals on more hotels in Milan here.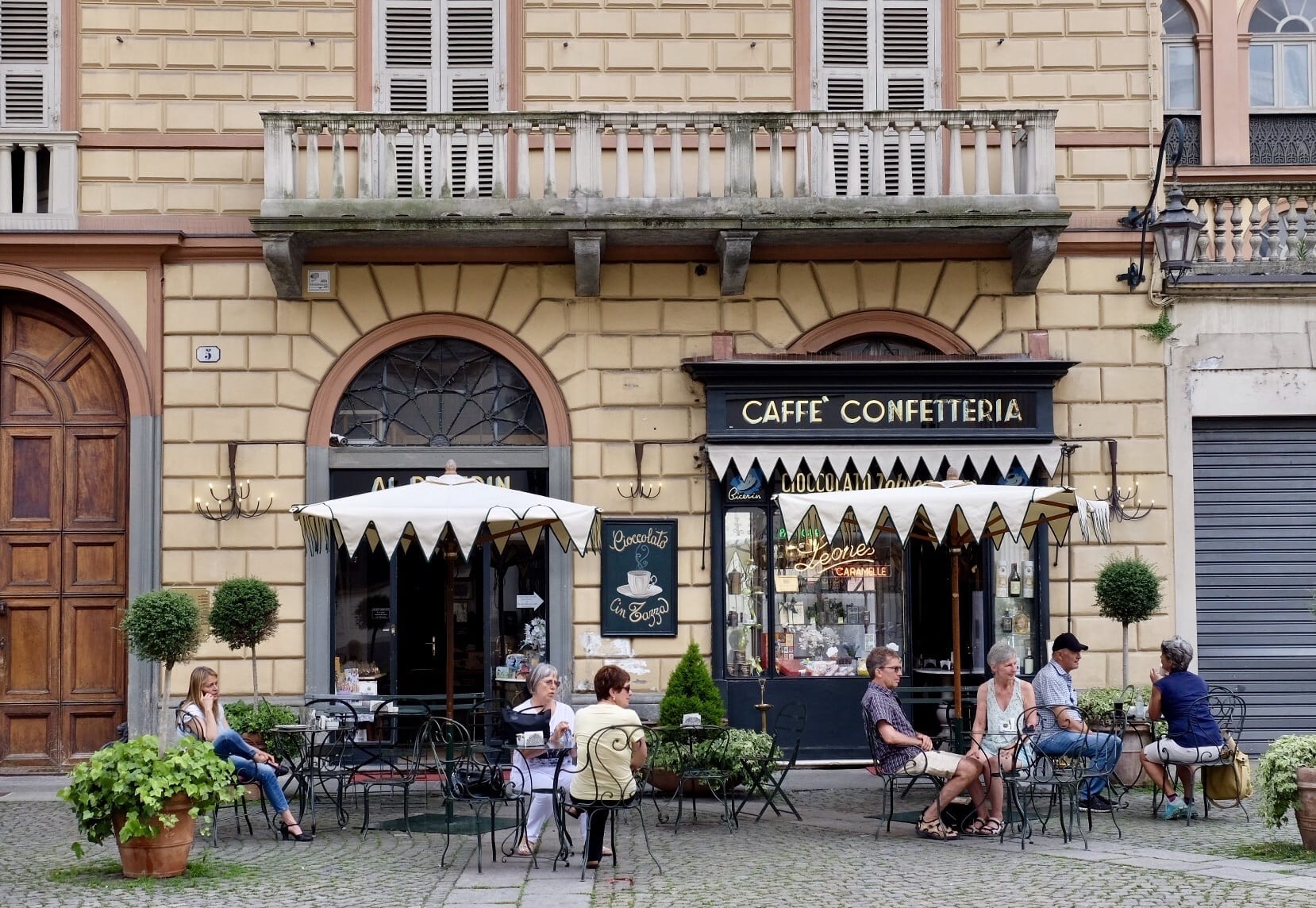 Day Trip from Milan: Torino
The Italian city of Torino, also known as Turin, is perhaps best known for hosting the Winter Olympics in 2006. But there is plenty more to explore in this city: the Egypt Museum, the endless elegant squares. THE BICERIN, a hot beverage made from chocolate and coffee. And all the wonderful food and wine from the surrounding Piemonte region.
Torino feels much more international than other cities in Italy — at times I felt like I was in Switzerland, or maybe France. It felt more quiet, more refined, more cultured. And absolutely beautiful.
My Favorite Thing to Do in Torino: Head to Cafe Al Bicerin to try the bicerin, either outside at one of the tables or inside in the cafe that has been open since 1763. Afterward, walk across the street to Santuario al Consolata and marvel at the collection of paintings depicting the church's parishioners at the moments they narrowly escaped death. The paintings were commissioned to say thanks to God.
Where to Stay in Torino: If you choose to stay overnight in Torino, stay in the city center for the maximum convenience. Townhouse 70 has huge, gorgeous, well-appointed rooms a stone's throw from most of the city's attractions. Find deals on more hotels in Torino here.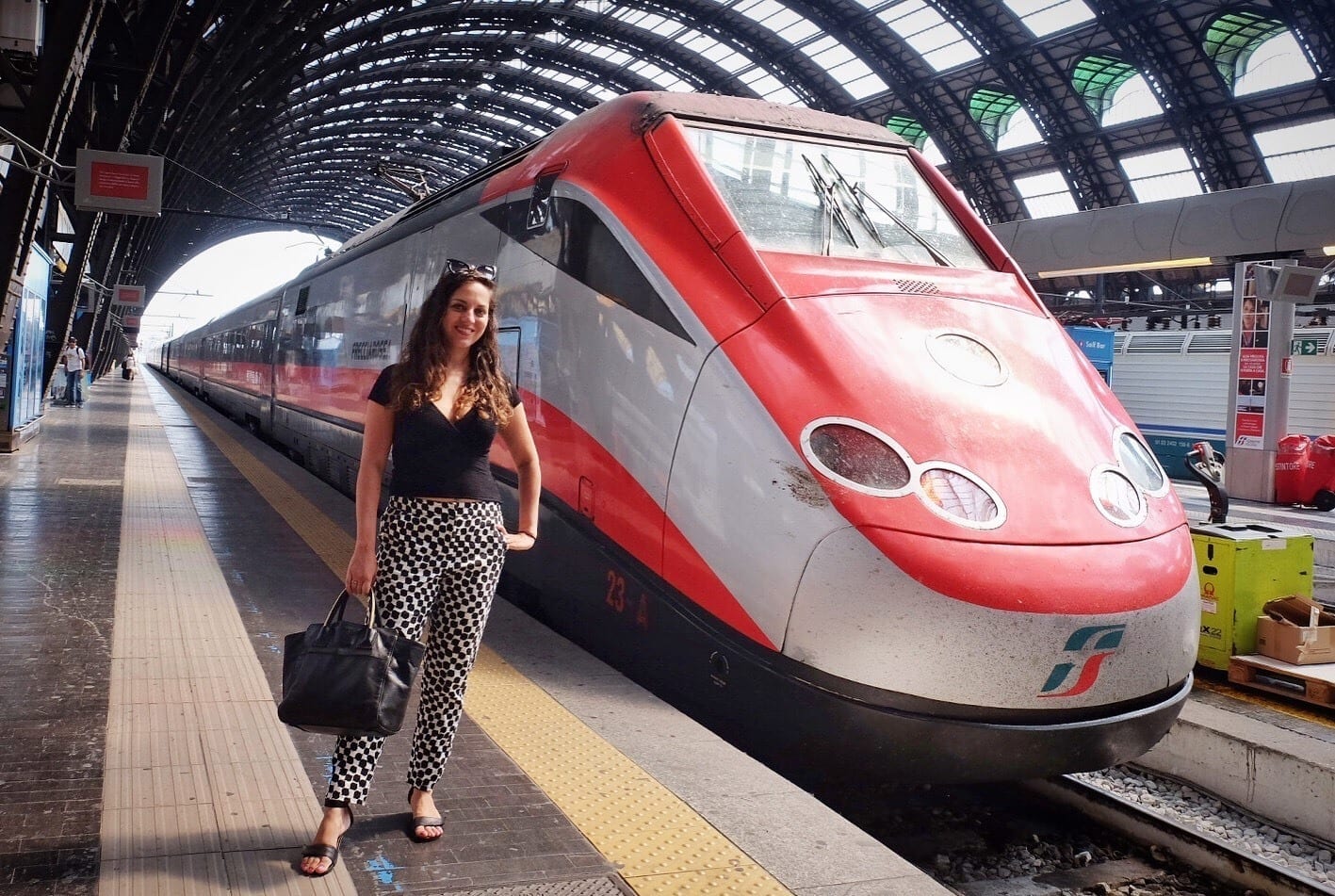 How to Get Around Italy: by Train with an Italia Rail Pass
On this trip, I traveled Italy by train with an eight-day pass from Italia Rail Pass. I love traveling in Italy by train and having this pass saved me a lot of money, especially because I did a lot of day trips by train.
There are two kinds of trains in Italy: local and express. If it's a local train, you can hop on any train, show your pass, and be covered. But if it's an express train, like one of the high-speed Freccia trains, you need to make a reservation in advance or you'll be charged extra on board. You do this at any train station that has a station employee.
It costs 10 EUR ($11) for each Freccia reservation, no matter how far it goes (even on the 11-hour train across the country from Torino to Lecce!). And while it may seem annoying to pay for trains, they save you a ton of time. Milan to Bologna is just one hour, and it often travels at 300 kilometers per hour (186 miles per hour)!
On several of my day trips, including Florence, Verona, and Torino, I paid the 10 EUR for the fast train in one direction and took a "free" local train on the way back. Sometimes there isn't even that much of a difference; at other times, I didn't mind taking a two-hour local train instead of a one-hour fast train.
To get the most out of your pass, I highly recommend doing day trips by train. Because the pass charges you by the day, using a day of rail pass will cover you for unlimited rail journeys on that day. It's even more worth it if you do a few trips in one day — say, if you're staying in Bologna and take the train first to Parma in the morning, then to Modena in the afternoon, then back to Bologna.
There is only one place where taking the train was a bit of a pain: the Dolomites. We made it work, but it was complicated taking several trains and a bus, including trains that didn't run often and had to be timed precisely. It would have made more sense to rent a car in Trento or Verona to get to the Dolomites and back, then resume our train travels from there.
But overall, I loved having a pass from Italia Rail Pass and I would absolutely get another on my next trip. I adore traveling Italy by train and I see more rail passes in my future.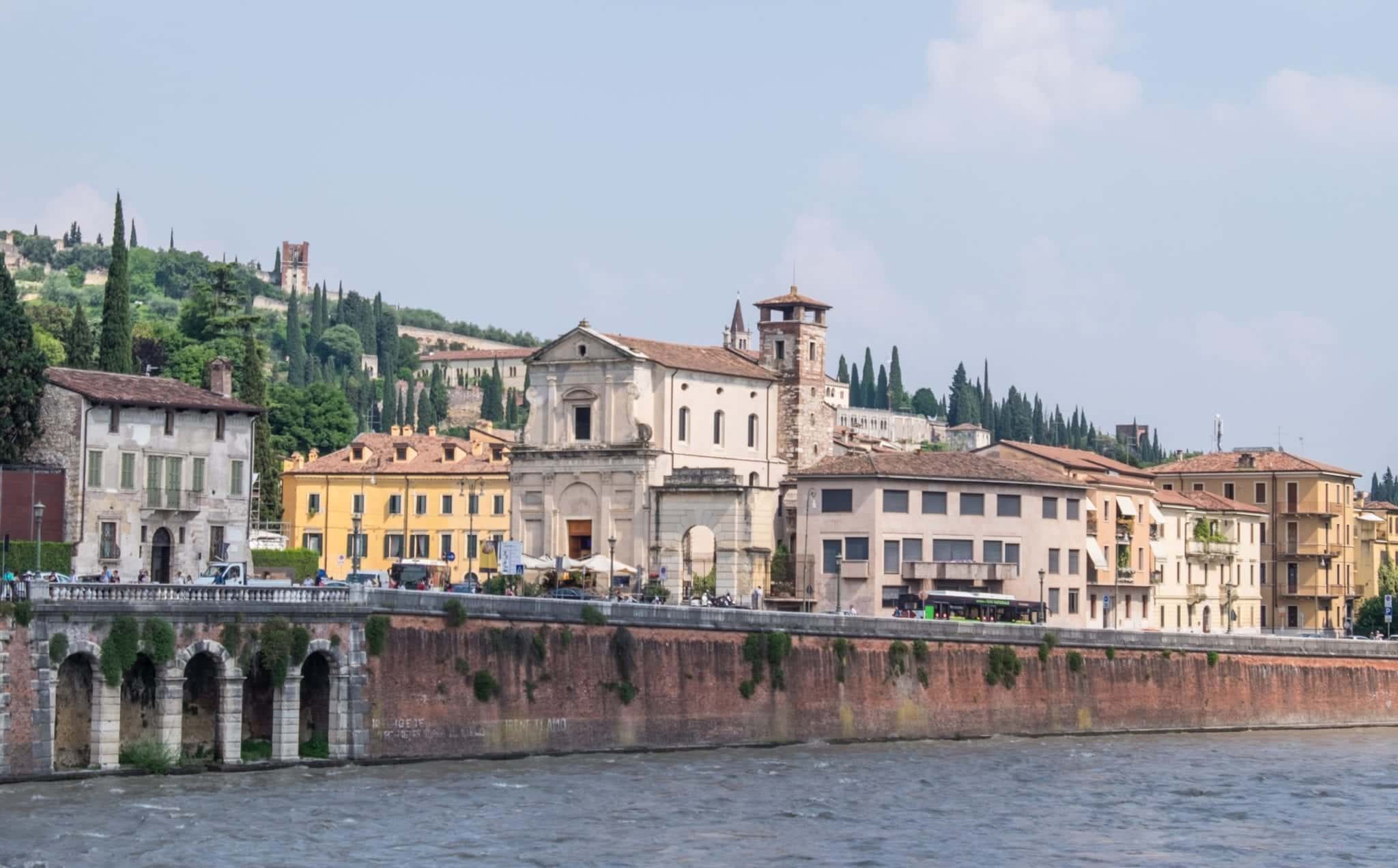 Three weeks is too long! What about a two-week northern Italy itinerary?
You can absolutely shave this itinerary down to two weeks if you'd like. Believe me, a two-week trip to northern Italy is absolutely wonderful. Just go through the itinerary and take off a day here and there, or axe a few destinations altogether.
If you're not visiting during the summer, you may want to omit the Dolomites, as much as I loved them, as the winter is all about skiing and many places are closed during the spring and fall.
What are other destinations you can easily axe? Milan was lovely but I don't consider it as essential as the other cities. Cut down on the day trips and definitely skip Florence or Verona if you've been before. Choose between Lake Como and Lake Orta.
If you only have 7-10 days to travel northern Italy, I recommend you base in two cities, three at the absolute max. Choose your favorites.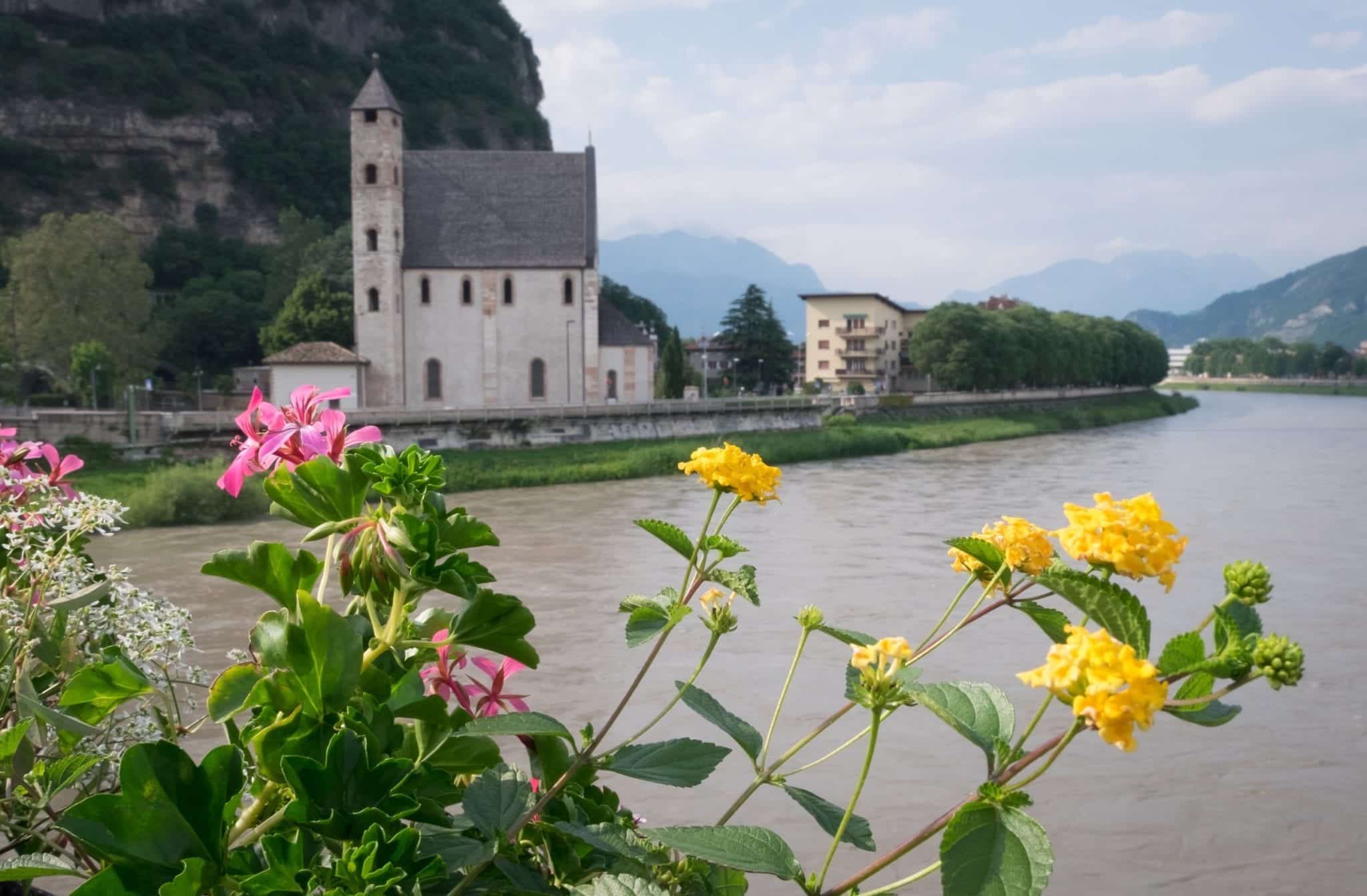 Italy Travel Tips
Italy is a very popular country to travel, and northern Italy in particular has excellent tourism infrastructure. It's a relatively easy place to travel, but there there are lots of ways you can make your Italy trip even better.
Never eat right in front of a monument. Walk a few blocks away and take a few turns and you'll find restaurants that don't pander to tourists.
Remember to validate your ticket on the train. If you don't have a rail pass or are not using it for a particular journey, you must validate your train ticket by putting it into the machine and stamping it.
It helps to dress to blend in with Italian women. Italians tend to be well dressed and groomed, especially in the cities; dressing this way will help you keep a low profile. Don't wear athletic wear, shorts, baseball caps, or torn jeans unless they're fashion items. Don't wear sneakers or flip-flops; instead, bring nice flats, boots, or sandals. The Walking Company is my go-to for comfortable shoes that are cute; I strongly recommend black ABEO flats, which have fantastic arch support.
Italians tend to wear a lot of black, but you don't have to restrict yourself to dark colors. In summer, I wear tailored dresses; in other seasons, I wear tall boots, nice jeans or pants, and a leather jacket. Italians tend to wear designer sunglasses; some solid black frames at any price range should do you well.
Consider bringing a Speakeasy Travel Supply scarf. These beautiful scarves are designed and sewed by my friend have a hidden passport pocket in them. I love these scarves (I even designed my own!) and they are so good at keeping your valuables hidden. They're also extremely chic, enough to work in a fashion-conscious country like Italy.
Men can be aggressive with street harassment; the best thing that you can do is ignore it. Don't react to the "Ciao Bellas"; if he grabs your arm, shake it off and keep walking. Italian men are used to local women ignoring them. 95% of the time, their behavior does not escalate if you do not give them a reaction.
In the event that the behavior continues without abatement or escalates, go into a shop or restaurant. Ask for help. Locals are familiar with this behavior and know how to defuse it.
Get travel insurance for your Italy trip. This is nothing to mess around with. I've been sick and injured in the EU before, and an emergency room visit cost me 300 euros — which was refunded by my travel insurance company. I use and recommend World Nomads for trips to Italy.
---
READ NEXT:
---

Most of this trip was paid for out of pocket for me, but there were a few exceptions: I received two eight-day rail passes from ItaliaRail; I had a comped four-night stay at the Grand Hotel Trento, as well as several meals and activities in Trento, and my flights to and from Italy as part of my speaking engagement at Traverse; I had a comped three-night stay at Ciasa Salares in the Dolomites; I got two comped tickets on Walks of Italy Best of Milan and Last Supper tour. The rest of this three-week trip was at my own expense. Many thanks also to my friends in Italy who welcomed me into their homes, neighborhoods, and cities!
Have you traveled in northern Italy? Have any tips? Share away!
The post Three Weeks in Northern Italy: a Travel Itinerary appeared first on Adventurous Kate.