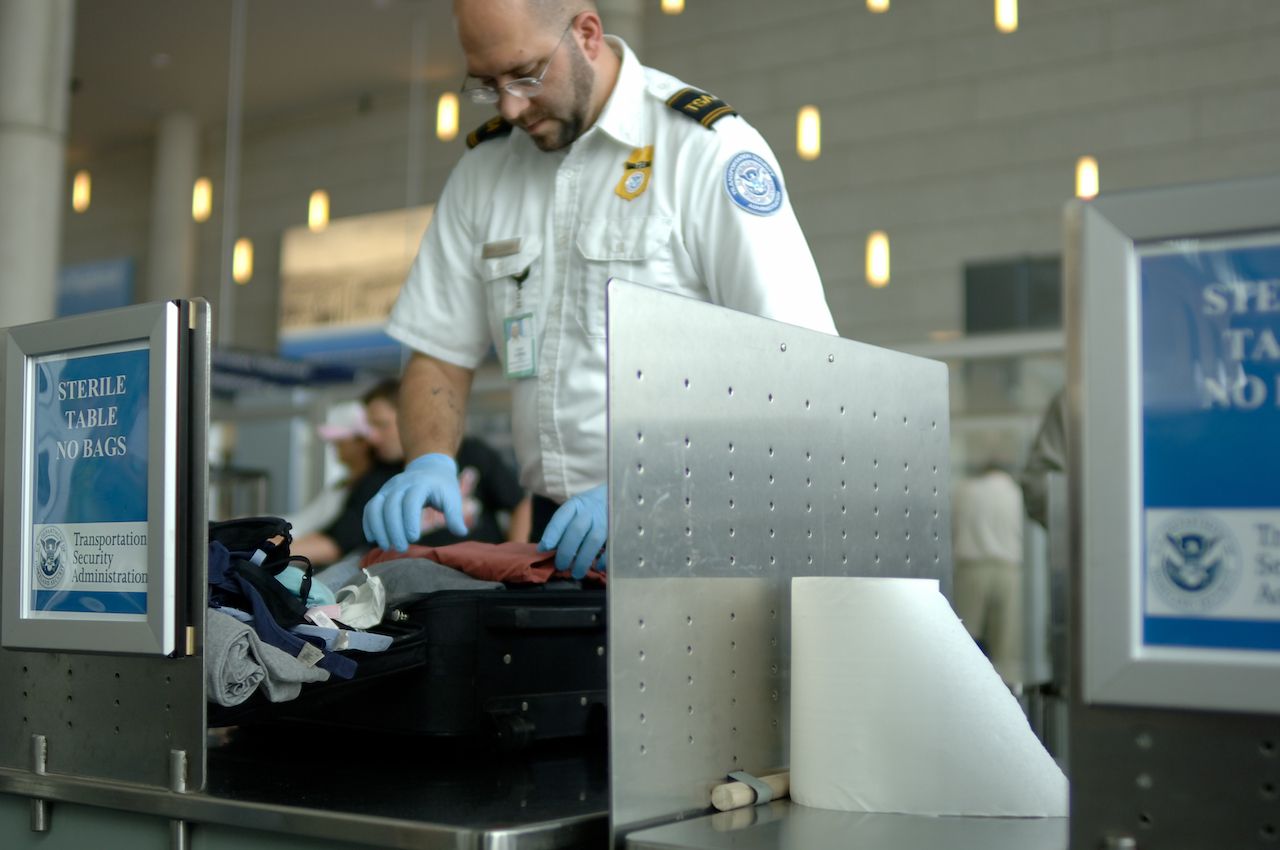 If you fly out of a small regional airport in the not-too-distant future, you might notice a routine part of the flying experience has gone missing. According to a report from CNN, internal TSA documents show that the agency has considered removing security screenings from 150 US airports serving planes with 60 or fewer seats. The documents were originally compiled in 2011 and have resurfaced as of late, with CNN's coverage bringing the issue to the public's attention.
According to the reports, smaller aircrafts don't provide as "attractive" of a "payoff" for terrorist attacks. The agency also predicts it would save a good deal of money — around $115 million per year — by removing checkpoints from the smallest federally-regulated airports. But don't expect to breeze right onto the plane immediately — not everyone is on board with the plan. Under the condition of anonymity, two senior TSA officials expressed serious national security concerns about the proposal to reporters at CNN, but admitted that the concept is gaining steam at the agency.
In June of this year, 20 staffers were assigned to discuss the potential risks of ending security screenings at small regional airports. Following the meeting, a memo noting the group's findings was presented to the TSA administrator's chief of staff with no formal recommendations on moving forward.
The proposal is a striking variation from other recent TSA measures. In June 2017, the agency issued a laptop ban at over 250 airports in more than 100 countries, and also began requiring domestic passengers to remove all items larger than a cellphone from their carry-on bags when passing through security.
Even if this new proposal were to come to fruition, you won't be entirely free of security screenings. Passengers and their bags will be subject to screening prior to entering the terminal at larger airports — essentially just moving the screening to the end of the flight instead of the beginning.

H/T: The Points Guy

More like this:
Highlights of a week in Quebec
The post TSA might remove security checkpoints from regional airports appeared first on Matador Network.