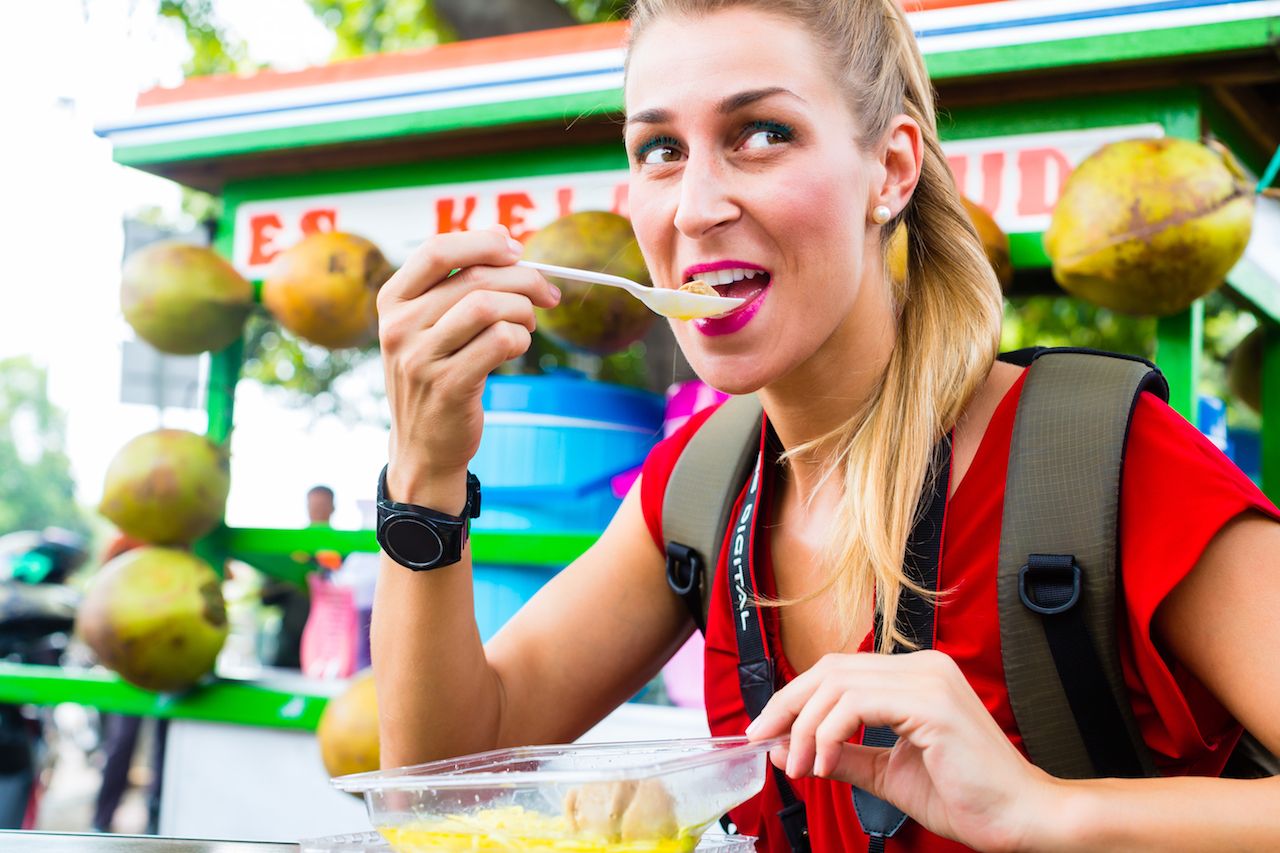 Eating local is one of the best parts of traveling, and now you can actually get paid to do it. A UK food subscription company is looking for a "Director of Taste" whose job will be to travel the world, try new foods, and report back on your experiences to the company. All accommodation, travel, and food expenses will be covered, in addition to a salary of $66,000 and 28 days of vacation each year (as if the job itself isn't already enough of a vacation). There's just one catch though: The food will be vegan-friendly.
While travel jobs surrounding eating usually feature indulgent foods like chocolate or BBQ, Vibrant Vegan Co. will have their employees scouring the globe for healthy, plant-based ingredients. You can expect to spend up to four months at a time, 35 hours per week, visiting countries like Japan, India, China, Turkey, Chile, Mexico, and others, discovering new ingredients and recipes. Thankfully, many of these countries have naturally healthy cuisines, featuring amazing traditional vegan dishes without sacrificing flavor or satisfaction. The successful candidate will also be required to help set up overseas partnerships to facilitate the sourcing of new ingredients for Vibrant Vegan Co.
To apply, candidates must have at least three years' experience in the food business and pass a rigorous interview process including an in-house taste test where your taste buds will be under scrutiny. Iain Burke-Hamilton, founder of Vibrant Vegan Co., said, "I don't think we've ever recruited for a job this exciting before. This is a very unique and rewarding job but despite its extensive perks, we acknowledge it's also very demanding."
Of the company's expectations, Burke-Hamilton added, "We hope our new recruit will be able to inspire some new and tasty recipes for our vegan-ready meal offering."
To apply, follow the directions on the official website.

H/T: Insider
The post This company will pay you $66,000 a year to travel the world tasting healthy food appeared first on Matador Network.