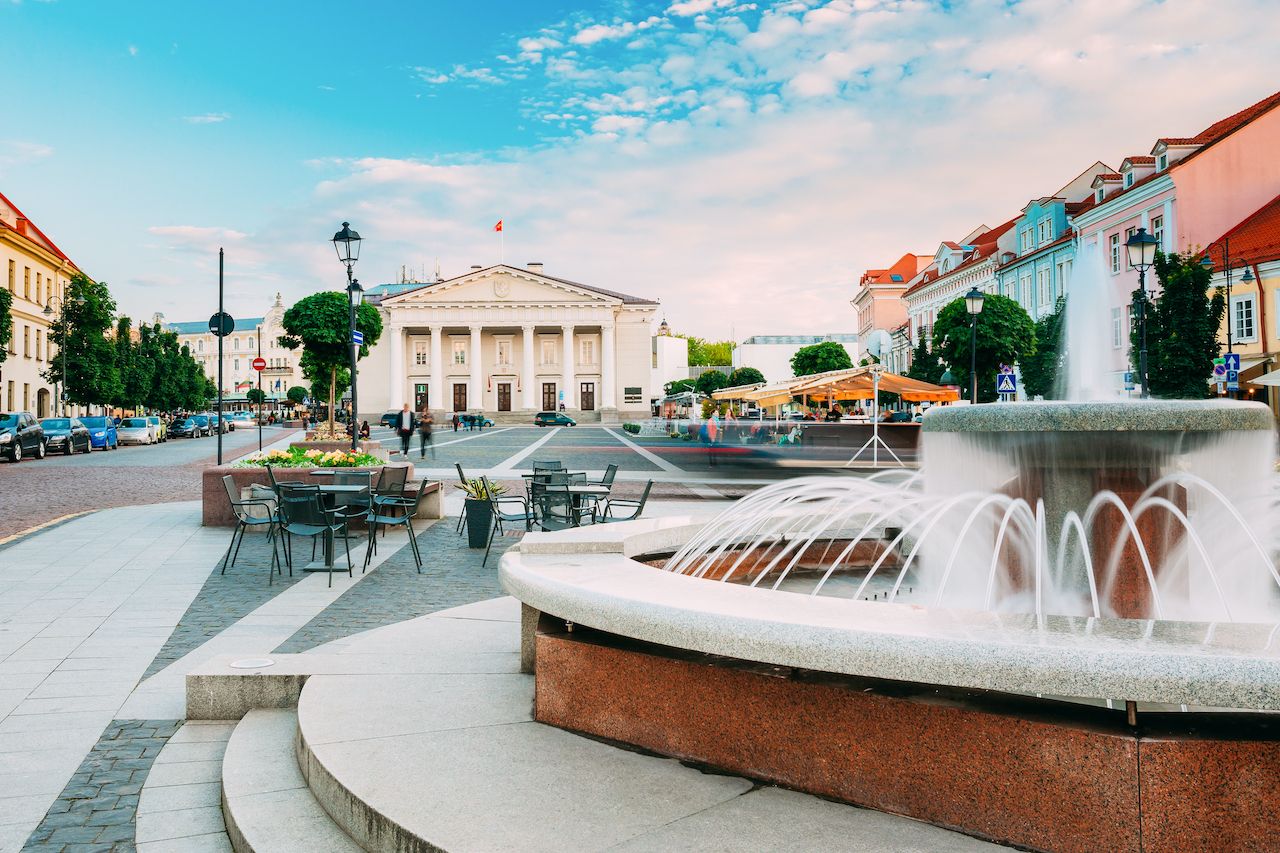 In Vilnius, Lithuania's capital, the government is implementing a clever plan to help beleaguered restaurants, which have weathered mass shutdowns in the wake of the COVID-19 pandemic: All the public space in the city will be transformed into an open-air cafe.
According to a report from The Guardian, the city wants restaurants and cafes affected by shutdowns to move tables and chairs outside so that residents can dine in the open air while still sticking to social distancing regulations.
Lithuania is planning a gradual reopening of the city, allowing shops, hairdressers, and restaurants with outdoor seating options to resume business this week. The country has been hit with around 1,300 cases.
Still, residents are not allowed to move around quite so freely yet. There are limits to the number of people allowed in retail shops, restaurant tables must be spaced around six feet apart, and if you're going out in a public space, you're required to wear a mask.
The Guardian reported that those restrictions placed a burden on restaurants located in the capital's old town, called Senamiestis, because the narrow cobblestone streets don't have much space to place tables six feet apart.
The mayor decided that the only way to keep the economy afloat is to allow cafes and restaurants "to set up outdoor tables free of charge this season." The city is also offering restaurant vouchers to public health workers as thanks for their service, which will hopefully encourage them to patronize the businesses that need it most.
At least 160 struggling businesses have already applied to set up al fresco dining rooms around the city's 18 public spaces, including Cathedral Square, that are opening up to restaurants. Vilnius' restaurants that might have shuttered permanently now have the opportunity to keep business alive and pay their staff to stay onboard until the city returns to normal operations.

The post The capital of Lithuania will transform into one big cafe appeared first on Matador Network.