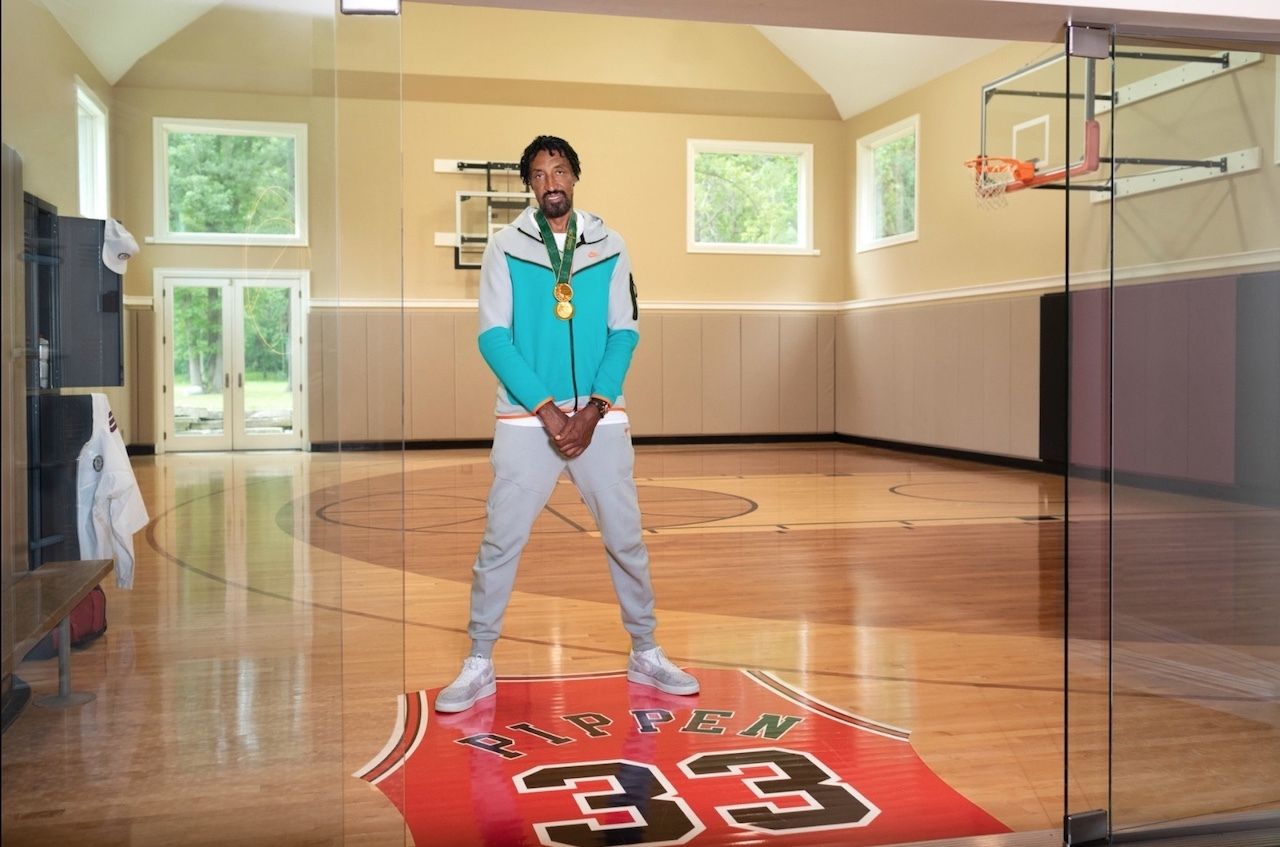 Even if you're not a basketball superstar, Airbnb and Scottie Pippen are giving you the opportunity to live like one for the upcoming Tokyo Olympics. Pippen, a two-time Olympic gold medalist and six-time NBA champion, is offering three one-night stays in his giant mansion in Chicago. The home has a full-sized basketball court, movie theater, and a game room with a classic Pac-Man game console.
To celebrate the year he and his team won his first Olympic gold medal in 1992, the coveted opportunity will be priced at only $92 per night. Guests will be able to take in all of Pippen's memorabilia after being virtually greeted by the legend himself. Then get ready to play on his indoor court before watching the basketball Olympics competitions in the eight-seater movie theater, or while floating in the pool that is fitted complete with an outdoor flat screen.
Last September, Pippen gave Architectural Digest a tour of his house, so you can see just about every nook and cranny before you try to stay the night.
"Being able to represent the United States as an Olympian twice was an incredible honor as an athlete," said Pippen in a news release. "Playing alongside the best of the best with Team USA will always be a career highlight for me, and I'm excited to host basketball fans at my home to witness the next generation of athletes performing at the top of their sport."
Booking opens July 22 at 10:00 AM PT. Stays will be offered on August 2, 4, and 6.

The post You can stay in NBA legend Scottie Pippen's Chicago home and watch the Summer Games from his pool appeared first on Matador Network.