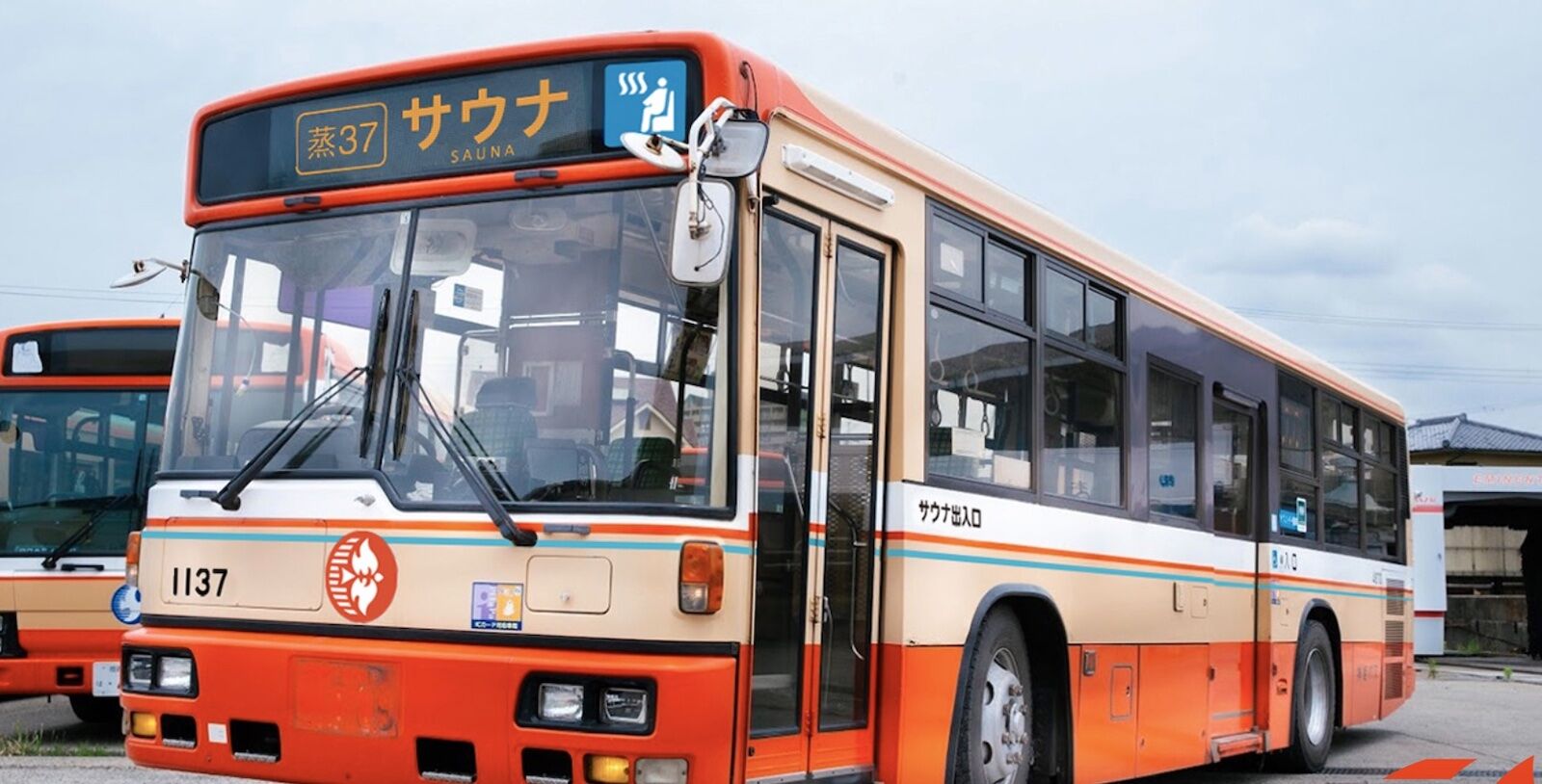 From gondolas in Finland to a giant barrel on wheels in San Francisco, companies around the world are finding untraditional places for a sauna. And starting in February, it's about to get hot and steamy in some Japanese buses.
In the Hyogo prefecture city of Himeji, Japan, a local bus operator has decided to transform some of its old city buses into a fully functioning sauna called SAUBUS. You've probably never thought about opening up your pores on what used to be public transportation. But in February, Shinki Bus will outfit the out-of-service fixtures and add wood stove steamers, new benches, and office space.
The old bus route in Himeji was something the locals took a lot of pride in. However, the company decided to repurpose the busses because of slowed tourism due to the pandemic. Even though the inside is completely transformed, the company is using some of the old features on the original vehicles. The buttons that were previously used to request a stop now release water onto the sauna stones to emit steam when pressed, and the leather rings will remain for customers to hang onto while taking in the mist. The area that used to be where the driver sat will double as a resting space to cool off from the steam and an office space if you'd like to complete some remote work in between sessions.
Guests can enjoy the onboard sauna while getting a ride to a pool that is soon to be set up, using water from a local lake, along with plans for restroom facilities as well. The company also plans to rent out the buses, particularly to people who have a place to store one like an outdoor space or a designated parking spot.
Which draws the question: Would you turn to one of these hotspots on wheels for your rest and relaxation?

More like this