What makes a good destination for first-time solo female travelers? You want a destination that thrills you — but as a first-timer, you don't want to bite off more than you can chew.
My first solo trip ever was to Buenos Aires, Argentina when I was 23 — and while I was already an experienced international traveler, I actually got robbed on my first day. I survived and had a great rest of my trip, but in retrospect, I should have eased myself in with a gentler destination.
So where would have been a better choice for a first solo trip? I created a list of 14 places. Each of these places has three major things in common:
English proficiency. You don't have to worry about a language barrier here — even if the official language is different, enough locals are fluent in English that you'll be able to get by.
Good travel infrastructure. Lots of accommodation options and restaurants, lots of activities and cool things to do, and it's easy to get around on transportation.
Safety. These destinations are all very safe, particularly in the areas that tourists visit. Of course, anything can happen anywhere, and you should always take measures to stay safe.
Read More: Top 10 Travel Safety Tips for Women
Let's take a look — the best destinations for first-time solo female travelers!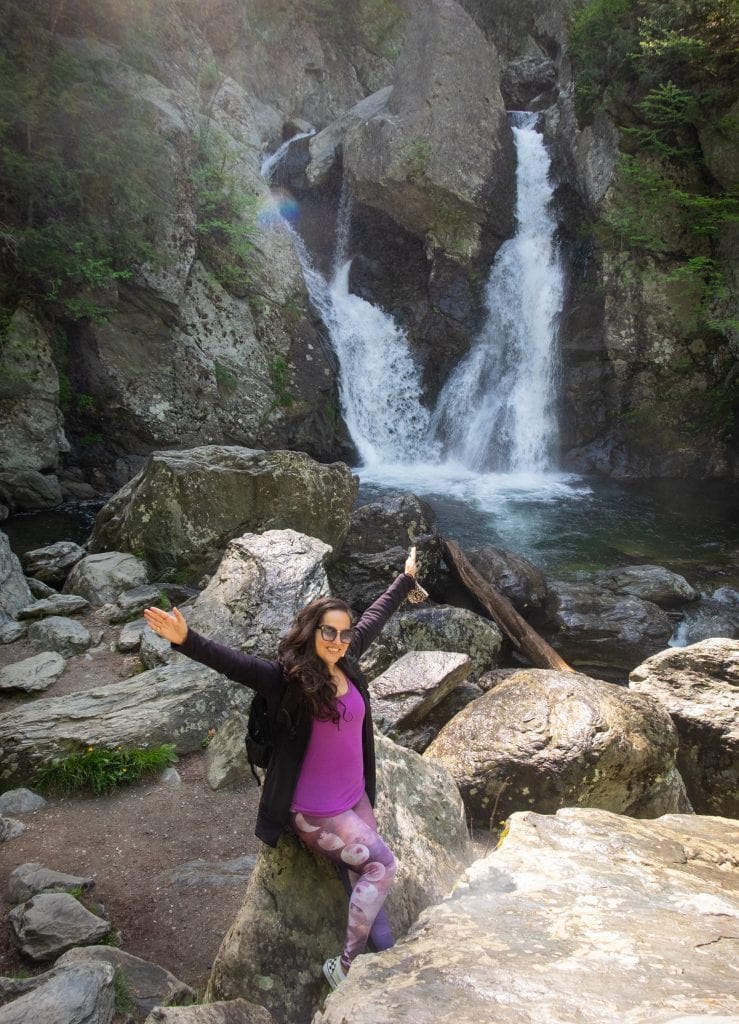 Somewhere Near Where You Live
Your first solo trip doesn't have to be a long, complicated, fly-in adventure! If you're completely new to solo travel, and especially if you haven't traveled much, I recommend starting small.
Go visit a destination within a few hours of your home, and stay one or two nights. That's it. Keep the stakes low.
This is good because it gets you used to the rhythms of solo travel in an environment that feels familiar. "Oh — so this is what it's like to eat alone." "Oh, wow — I only needed 45 minutes at that museum, not two hours!"
As someone from the Boston area, I really loved visiting the Berkshires solo for a few days.
Are you in the Chicago area? How about Milwaukee? I was surprised how much I enjoyed this city!
Are you around South Jersey, Pennsylvania, or DC? I really loved Maryland's Eastern Shore. A really beautiful place that I knew nothing about before going.
And in New York, you can't beat my little town of Hudson or the North Fork of Long Island.
Speaking honestly: if you start with a big, complicated solo trip, it might dissuade you from ever going. Especially now, when international travel is hairy. Instead, get your feet wet with a nearby trip.
Now that we've gone over that, let's move on to the destinations!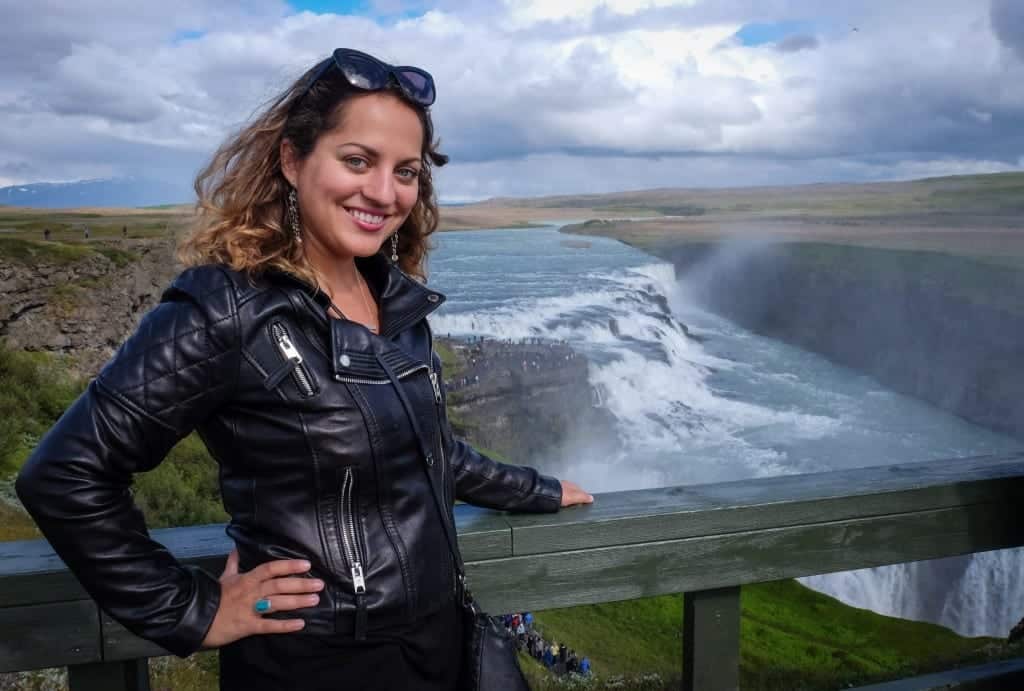 Iceland
Iceland might be one of the best first-time solo female travel destinations on the planet. It's easy to reach, with nonstop flights from several US cities; it's incredibly safe, like leave-your-purse-on-a-park-bench-and-no-one-will-touch-it safe; everyone speaks English; and there are so many unique landscapes and organized day tours.
You can base yourself in tiny-but-funky Reykjavik and take a variety of day trips, or do a road trip around the country on the Ring Road. I love Iceland's South Coast for the variety of landscapes: giant waterfalls, black sand beaches, the glacier lagoon of Jökulsárlón.
Signature Experiences: Snorkel the neon, ice-cold waters of Silfra, go horseback riding with Iceland's shaggy horses, see the Northern Lights if you time your trip right, go glacier walking and ice climbing, visit the Blue Lagoon for a soak before your flight home.
Caveat: A lot of people plan Iceland trips around seeing the Northern Lights, but even if you time your trip right (in the winter or during the spring or fall equinoxes), you might not get to see them. Know that this is a gamble going in, and plan lots of other fun stuff.
Join a tour: If you'd like to visit Iceland with a tour group, G Adventures has a 7-day Iceland trip that circles the island. You can see all of their Iceland tours here.
READ MORE: Why Iceland is Great for First Time Solo Female Travelers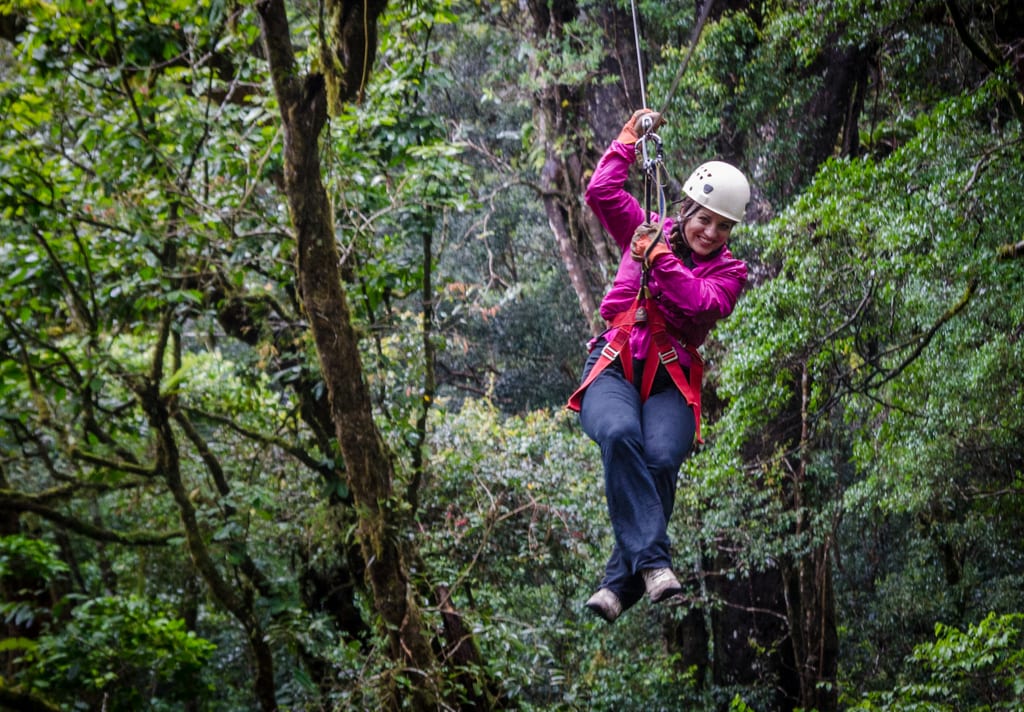 Costa Rica
If you dream of rainforests and beaches, ziplining and volcano-climbing, toucans and sloths, allow me to introduce you to the nature-filled gem of Central America. Whether you want to hike, bike, and raft or simply laze on a gorgeous beach during the winter months, Costa Rica is a solid choice.
A lot of people think that Central America is unsafe for women traveling alone. I've traveled Central America extensively solo and I disagree — with the right research and preparation, Central America can be traveled very safely.
And Costa Rica is the easiest Central American country to navigate as a newbie solo traveler. It's phenomenally safe and has very strong travel infrastructure, each town exploding with different tours and activities you can try. And Ticos (Costa Ricans) are amazing people!
Signature Experiences: Learn to surf on the Pacific coast, go zip-lining through the Monteverde Cloud Forest, watch sea turtles on the beach at night, hike to hot springs on an active volcano, go wildlife-watching in Corcovado National Park.
Caveat: Some Costa Rica travelers end up isolated from the public on their trips. To avoid this, I recommend avoiding big resorts and instead staying in small guesthouses or hotels within walking distance of a bustling area.
Join a group tour: If you'd like to visit Costa Rica with a tour group, G Adventures has a nine-day Costa Rica trip that goes to some of my favorite spots, like Monteverde. You can see all of their Costa Rica tours here.
READ MORE: Solo Female Travel in Costa Rica: The Guide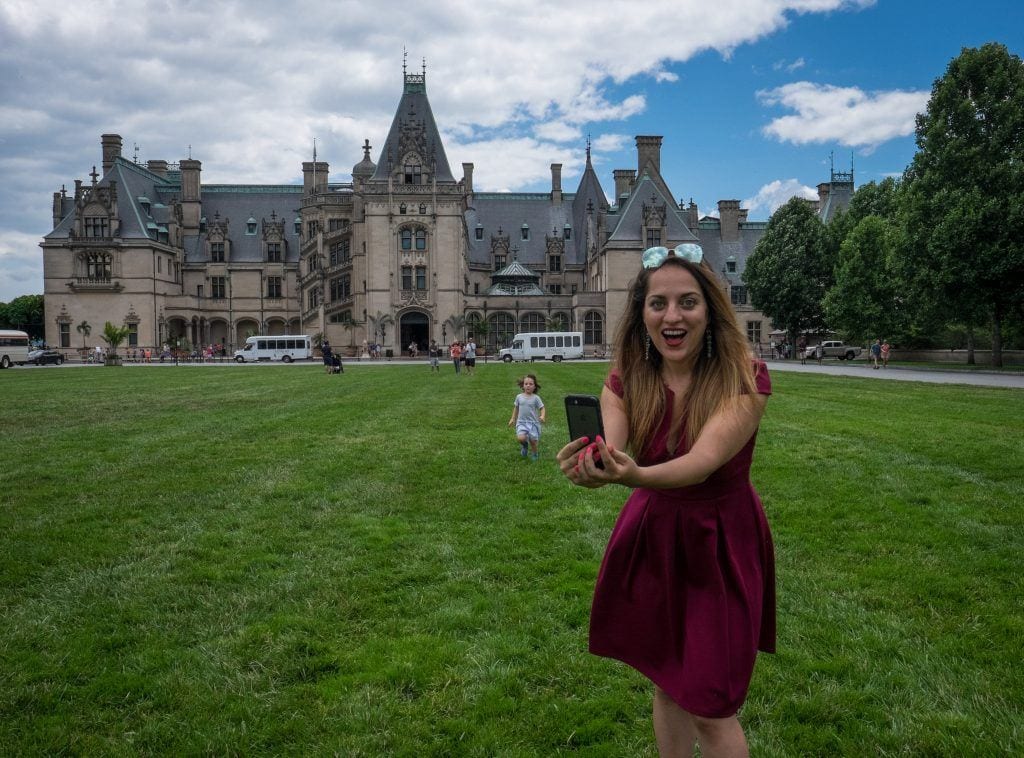 Asheville, North Carolina
If you're looking for a small city that will put a smile on your face, allow me to recommend the wonderful town of Asheville, North Carolina! This small city nestled into the Blue Ridge Mountains is home to an art scene, a beer scene, and tons of awesome shops and restaurants.
But if you're looking to meet good people on your trip, Asheville is my top recommendation in the US. I still can't get over how NICE and GENUINE everyone was — especially since so many Ashevillians grew up elsewhere. As a native New Englander, I'm not a big fan of overly sweet southern manners, but Asheville is "Mountain South."
Asheville is the perfect size for a long weekend getaway — and don't be surprised if you start wondering if you could live here.
Signature Experiences: Visit the over-the-top Biltmore Estate, go on a local farm-to-table food tour, go tubing down the French Broad River on a hot day, visit the galleries in the River Arts District and get to know the affable artists, go on a "blind date with a book" at Malaprop's Bookstore.
Caveat: Asheville is easy to see on foot and by Uber, with one big exception: the Biltmore Estate, which is best done with your own car. You might end up paying for a rental car that you only use one day.
READ MORE: 14 Reasons to Fall in Love with Asheville, North Carolina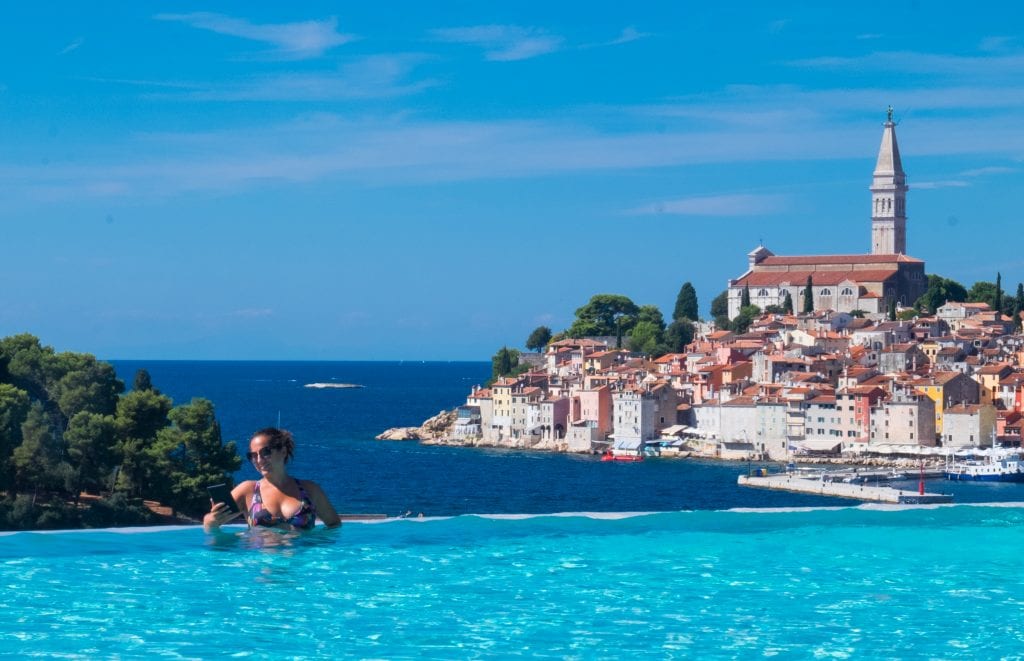 Croatia
If you are dreaming of spectacular islands in the Mediterranean, let me point you toward the Adriatic instead. Croatia is one of the countries I know best (I even won Croatia's top travel writing award in 2021!), and it never fails to stun me with its sheer beauty.
Many people think that Croatia is Eastern Europe, and is thus unsafe or difficult to travel. None of that is true (and calling Croatia "Eastern Europe" is a good way to get punched). I think Croatia is fantastic for solo female travelers because everyone speaks English, there's tons of travel infrastructure, and the roads are in excellent condition, making it a perfect road trip.
Not only that — island-hopping in Croatia is cheaper than the most popular Greek islands or the Amalfi Coast in Italy, and Croatians are more Central European in personality than Mediterranean, meaning that things are organized and get done on time.
Signature Experience: Walk the city walls of Dubrovnik, hike through the waterfalls of the Plitvice Lakes, take a boat trip around Vis to the Blue Cave, go on a bike tour to wineries in Kor?ula, marvel at the incredible sunsets of Rovinj or Zadar.
Caveat: Once you get onto the smaller islands, it tends to be the same food over and over. Good food, and primarily seafood, but it gets old quickly. Get your fill of different cuisines in Zagreb, Split and Dubrovnik!
Join a group tour: If you'd like to visit Croatia with a tour group, G Adventures has an eight-day Croatia sailing trip that visits several islands. You can see all of their Croatia tours here.
Read More: Solo Female Travel in Croatia: The Guide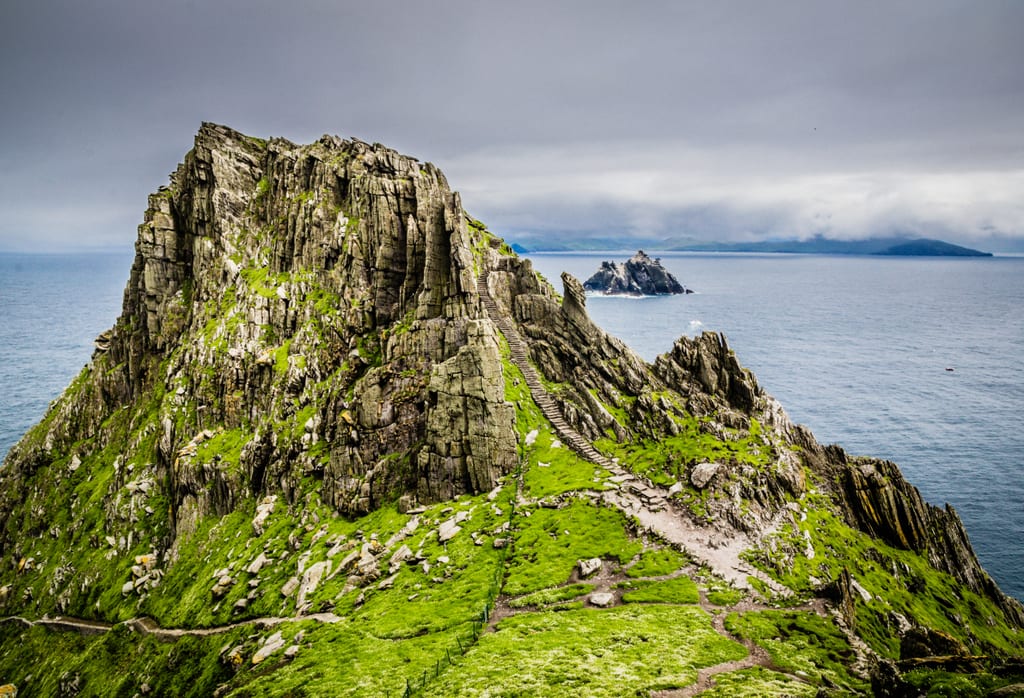 Ireland
If travel is about the people you meet, Ireland is the best destination in the world. Irish people are the highlight of their country: outstandingly friendly and welcoming, always eager to tell a story, with lilting accents that sound like music. Oh, and they won't hesitate to take the piss out of you, which is how you know they like you.
Beyond that, Ireland is home to stunning natural landscapes, interesting small cities, and fascinating ruins. It's an excellent destination for a road trip — albeit one driving on the left side of the road — and some of the most memorable moments are in little towns you discover on a whim.
Many Americans visit Ireland to explore their Irish ancestry, and it can feel like "coming home" in lots of ways. But even if you don't have a drop of Irish blood, you'll instantly feel welcome.
Signature Experiences: Visit the remote island of Skellig Michael, find your favorite picture-perfect town in the Ring of Kerry, have a night out to remember in pub-drenched Galway, explore the geological wonder of Giant's Causeway, listen to "trad" music in local pubs.
Caveat: In Ireland and throughout the British Isles, it's common to "shout" beers — one person buys a round of beers for the whole group, and then the next person buys the next round. I recommend opting out of this because it can get you very drunk, very fast, with people who can hold their liquor better than you. Just say you're only having one drink tonight, and nurse it.
Join a group tour: If you'd like to visit Ireland with a tour group, G Adventures has a nine-day Ireland trip that includes both the Republic of Ireland and Northern Ireland. You can see all of their Ireland tours here.
Read More: Visiting Skellig Michael, Ireland's Most Stunning Destination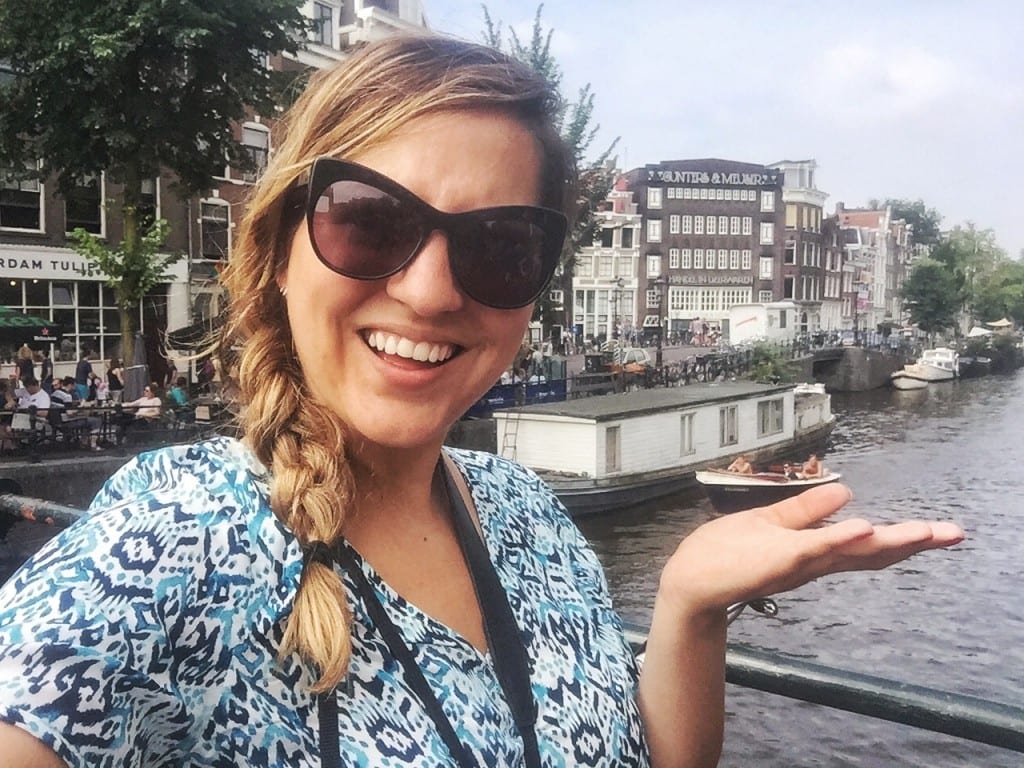 Amsterdam
Ah, Amsterdam — the land of canals and bridges, superb art museums and historic sites, stroopwafels and smoked Gouda. Amsterdam is one of Europe's most beautiful cities, and nowhere else in the world looks quite like it.
A lot of people associate Amsterdam with the Red Light District and sex tourism, and thus think that it's too wild or unsafe for solo female travelers. I disagree with this emphatically. This is a tiny corner of a large, safe and diverse city, and anyone can easily avoid the sex stuff.
I think the Netherlands has the best public transportation system in the world, and it's so easy to travel all over the country (and beyond!) by train. Finally, everyone in Amsterdam speaks perfect, fluent English. In fact, asking an Amsterdammer "Do you speak English?" is tantamount to an insult.
Signature Experiences: Take a canal boat cruise around the city, eat a warm caramel-drenched stroopwafel off the grill, spend your day museum-hopping around the Museum Quarter, go out for an elaborate Indonesian rijsttafel meal, take a day trip to Rotterdam or Delft or The Hague.
Caveat: Amsterdam attracts groups of drunk young men, mostly Brits, who come here for the illicit activities. I'd recommend steering clear of party hostels, which tend to be a bit wilder than in other European cities, and choosing accommodation far from the Red Light District.
Join a group tour: If you'd like to visit Amsterdam with a tour group, G Adventures has a six-day Paris to Berlin trip that includes Amsterdam. You can see all of their Amsterdam tours here.
Read More: Sexy Dutch Design in Amsterdam and Rotterdam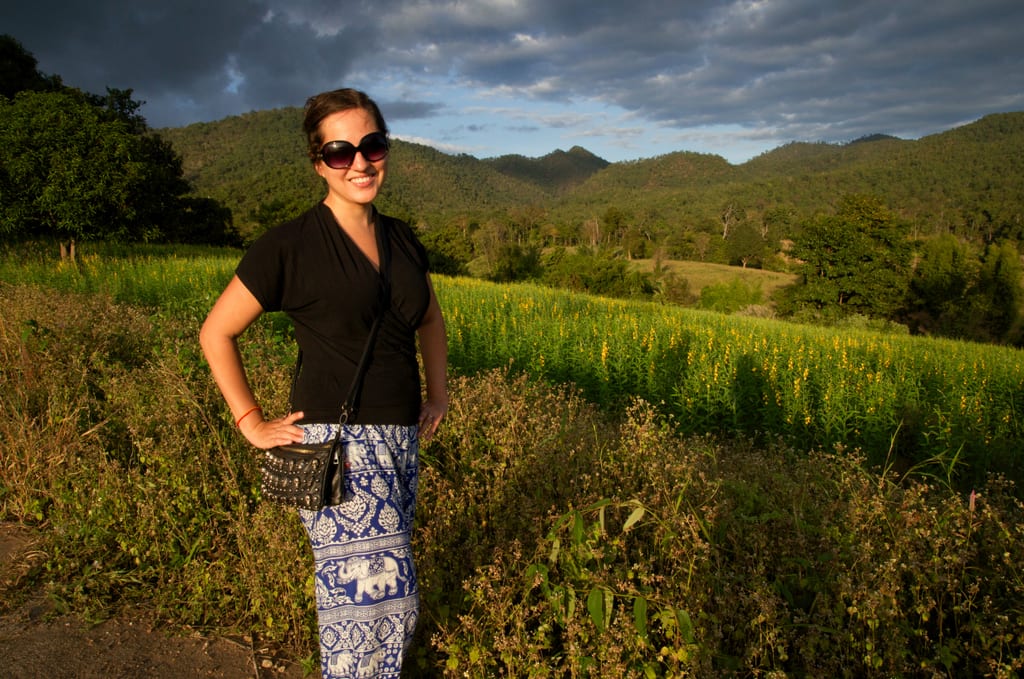 Thailand
My long-term solo travels began in Thailand, and what a great choice that was. Right away I fell in love with this country, a land of gorgeous beaches, misty blue mountains, one of the best megacities on the planet, and $7 hourlong massages.
Asia can be tough as a first-timer — it's a big cultural change, and on top of that, you might be disoriented by a big time difference. But Thailand is probably the easiest place to meet Asia for the first time. Thai people are so friendly, the food you've likely seen before, there is plenty of English signage, and prices are nice and cheap (especially so in the north, less so on the islands).
On top of that, Thailand has excellent travel infrastructure and options for every price point. You can walk into a travel agency, say you want to go to another city the next day, and they'll prepare all the tickets you need! It couldn't be easier.
Signature Experiences: Go shopping at Chatuchak Weekend Market in Bangkok, take a Thai cooking class in Chiang Mai, get foot or body massages every day, learn to ride a motorbike around the mountains of Pai, go to the island of Koh Lanta and enjoy the best sunsets in the country.
Caveat: Most solo travelers in Thailand tend to be young backpackers; if you're outside this group, it might be hard to meet people you have something in common with. Try joining organized activities to meet other people.
Join a group tour: If you'd like to visit Thailand with a tour group, G Adventures has a 14-day Thailand trip that includes a stop on my beloved Koh Lanta. You can see all of their Thailand tours here.
Read More: Solo Female Travel in Thailand: The Guide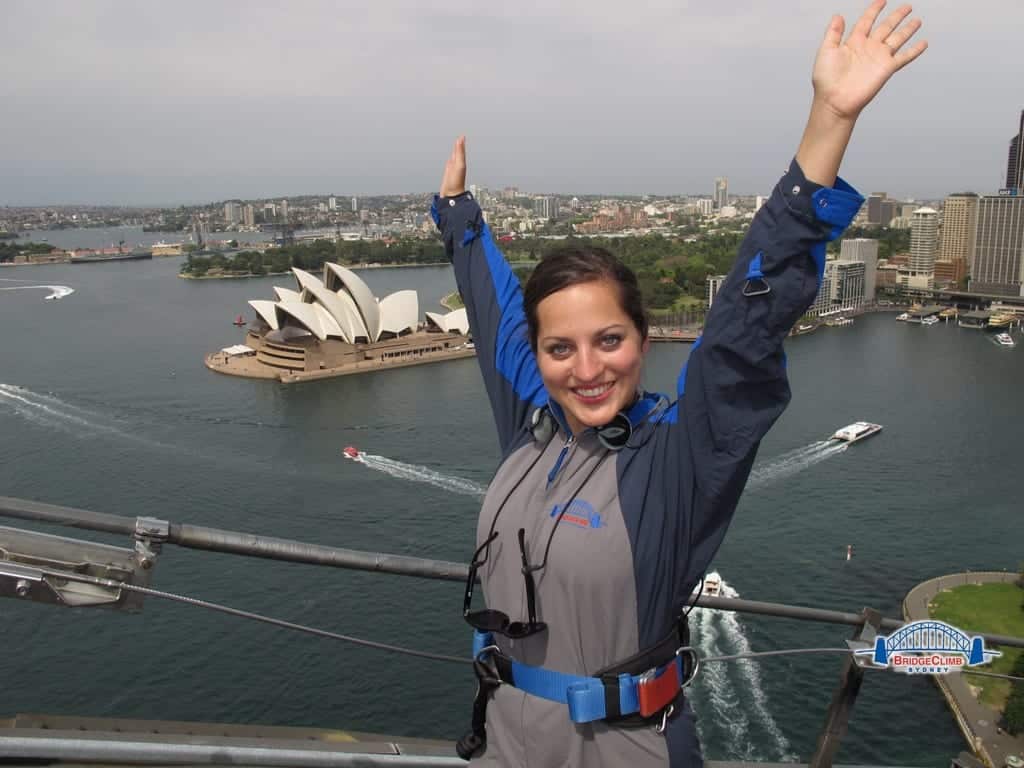 Australia
Australia is the epitome of a bucket list destination. From kangaroos and koalas to the Sydney Opera House, images of Australia have dwelled in our imagination since childhood — and because it's far away and expensive, it's worth investing in a quality trip.
While Australia has cool cities, the nature is what makes Australia exceptional. Whether you snorkel or dive Australia's reefs, trek into the national parks of the Outback, take a boat to Rottnest Island to meet the quokkas, or beach-hop along the coast, make sure you prioritize getting out into nature.
Sometimes I hear about Australia travelers who only visit Sydney and Melbourne on their trip, and as much as I love both those cities, they really missed out!
Signature Experiences: Climb the Sydney Harbour Bridge, go snorkeling on the Great Barrier Reef, explore the hidden coffeeshops and arcades of Melbourne, see koalas and kangaroos in the wild, watch the sunrise over Uluru in a million different colors.
Caveat: I don't recommend driving in extremely rural parts of Australia as a first-time solo traveler. The isolation factor plus the kangaroos-jumping-in-front-of-cars factor makes it risky. Keep your driving to more populated areas, or skip driving altogether.
Join a group tour: If you'd like to visit Australia with a tour group, G Adventures has a 14-day Australia trip that goes from Sydney to Cairns. You can see all of their Australia tours here.
Read More: Solo Female Travel in Australia: The Guide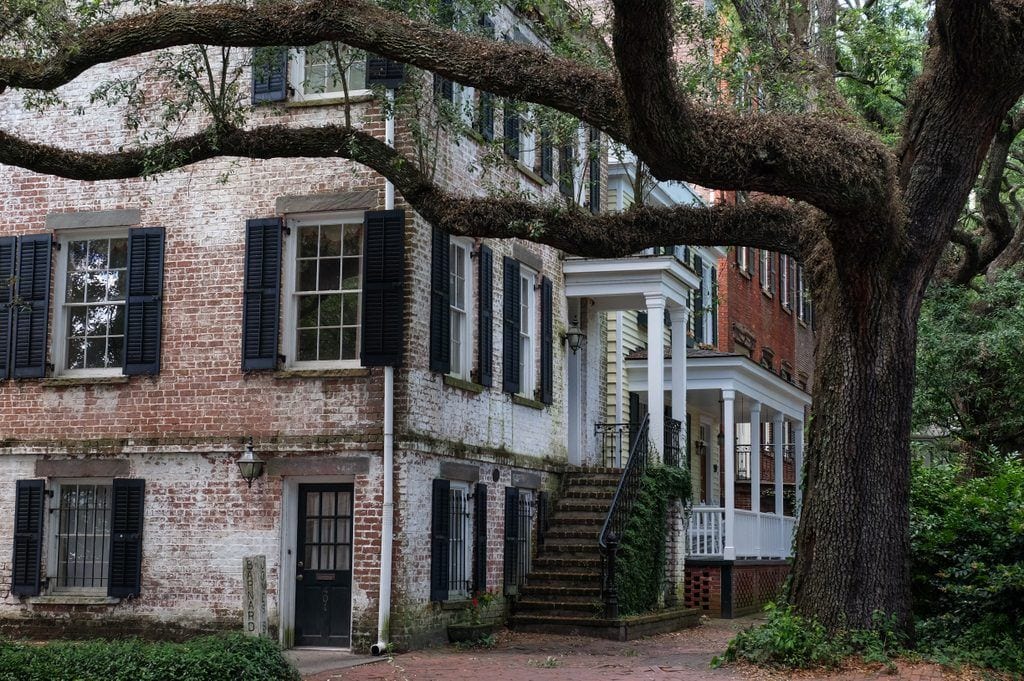 Savannah, Georgia
There was a time in my life when I was living in New York and visiting Savannah often — I felt like the city was my mistress of sorts. And it couldn't have been more different and lovely, stately brick homes edged by oak trees dripping with Spanish Moss.
I feel like Savannah is one of the places every American has to visit at least once — it's just so special and unique. I love the food here, I love the historic homes, I love the cafes, I love the shopping, and I love the sweet-yet-sinister ambiance that is depicted so well in Midnight in the Garden of Good and Evil.
Savannah, like Asheville, works very well as a long-weekend destination. Here is my recommended three-day Savannah itinerary.
Signature Experiences: Learn about Savannah's spirits on the superb Dead of Night tour, have a family-style lunch at Mrs. Wilkes' Dining Room, browse for gorgeous home wares at the Paris Market, explore the historic homes or take an architecture tour, spend a day at Tybee Island, Savannah's beach.
Caveat: Savannah attracts a lot of couples, and if you join a group tour, you may be the only person who isn't part of a couple. Be prepared for that going in, and you won't be surprised.
Read More: Solo Female Travel in Savannah, Georgia: The Guide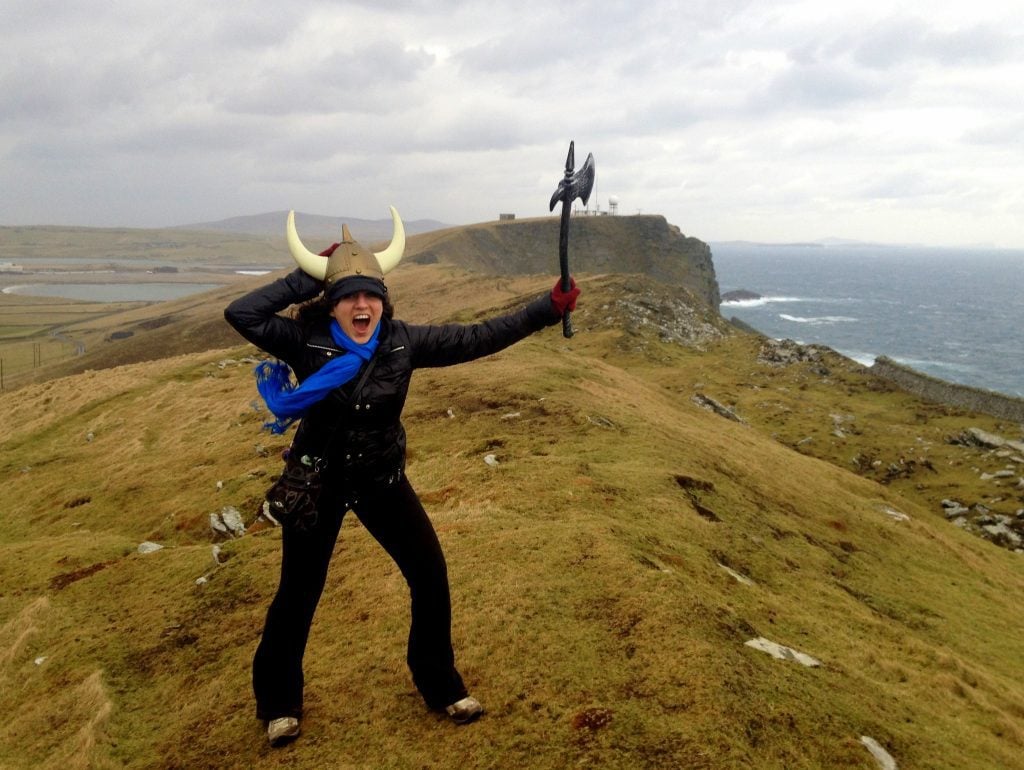 Scotland
One of my Scottish friends likes to say that if Scotland had better weather, it would be the best country in the world with absolutely no competition. I could easily see that (and have experienced a few scintillatingly beautiful days in Scotland).
Scotland just feels magical, from the storybook-like streets of Edinburgh to the cliffside castles that dot the country, to the beaches of Scotland's 790 islands, some of which are home to Caribbean-clear water. On top of that, Scots have fantastic accents and are wonderfully friendly and welcoming.
You might think that Scotland would pair well with Ireland — stunning landscapes, friendly people — and you'd be right. Go to one or go to both, and you'll feel very welcomed. Also, it's an excuse to buy a lot of tartan.
Signature Experiences: Walk all the way up Edinburgh's Royal Mile to Edinburgh Castle, try to spot Nessy on Loch Ness, drive through the gorgeous landscapes of the Isle of Skye, explore the local whisky distilleries, dance all night long with Shetland Vikings at Up Helly Aa.
Caveat: You can see a ton of Scotland by public transportation, but for the really special and more remote parts, you'll need to have a car — and driving on the other side of the road can be a challenge.
Join a group tour: If you'd like to visit Scotland with a tour group, G Adventures has a 7-day Scotland trip that hits up my beloved Edinburgh and Skye, among other spots. You can see all of their Scotland tours here.
Read More: Solo Female Travel in Scotland, England, and Wales: A UK Guide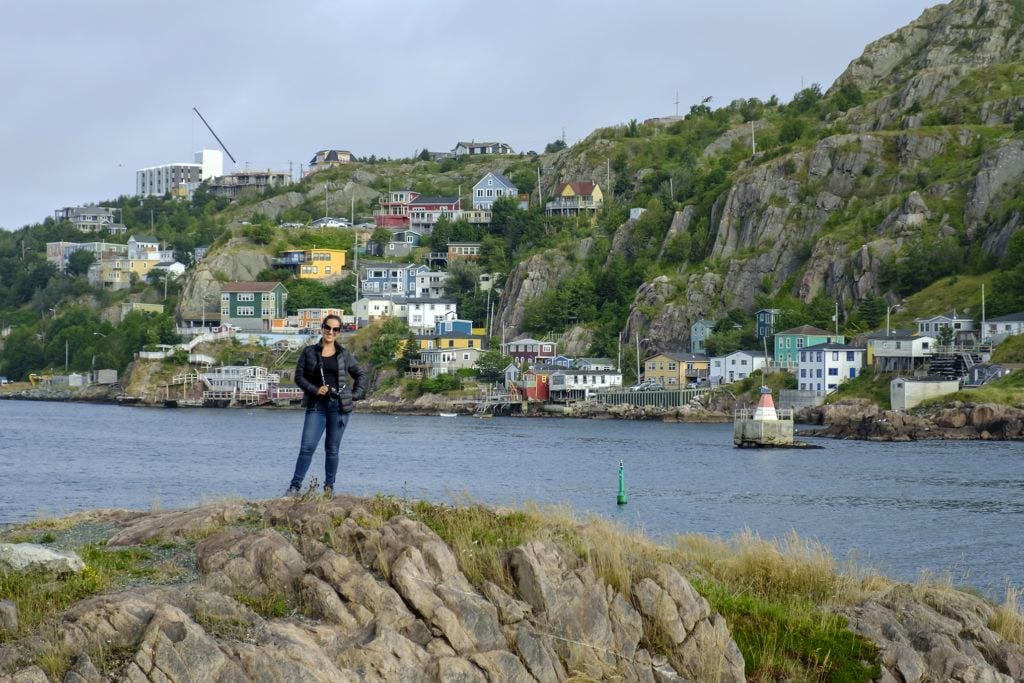 Atlantic Canada
Canada's four Atlantic provinces — Nova Scotia, New Brunswick, Prince Edward Island, and Newfoundland and Labrador — tend to fly under the radar a bit. But they are some of the most scintillating places to visit in the country, especially as a solo female traveler.
Sometimes I joke that my blood pressure is at its lowest whenever I'm in Canada. Canada is just so EASY and CLEAN and FRIENDLY and BEAUTIFUL. And Atlantic Canada is full of beautiful landscapes, brightly painted cottages, and so much fresh seafood.
There is so much to see in Atlantic Canada that you're best off choosing a single province and doing it in depth. I've done that twice, in Newfoundland and in Nova Scotia, and I can't wait to return to them again!
Signature Experiences: Drive Nova Scotia's Cabot Trail, go moose-spotting in Cabot Highlands National Park or Gros Morne National Park, hike or bike along the red beaches of PEI, become an honorary Newfoundlander at a Screech-In ceremony, eat as much lobster as humanly possible.
Caveat: The best time to visit Atlantic Canada is during the summer months, when you have the best weather — but the summer season is very short. (Though I did enjoy an early fall trip to Nova Scotia!)
Read More: What's It Really Like to Travel Newfoundland?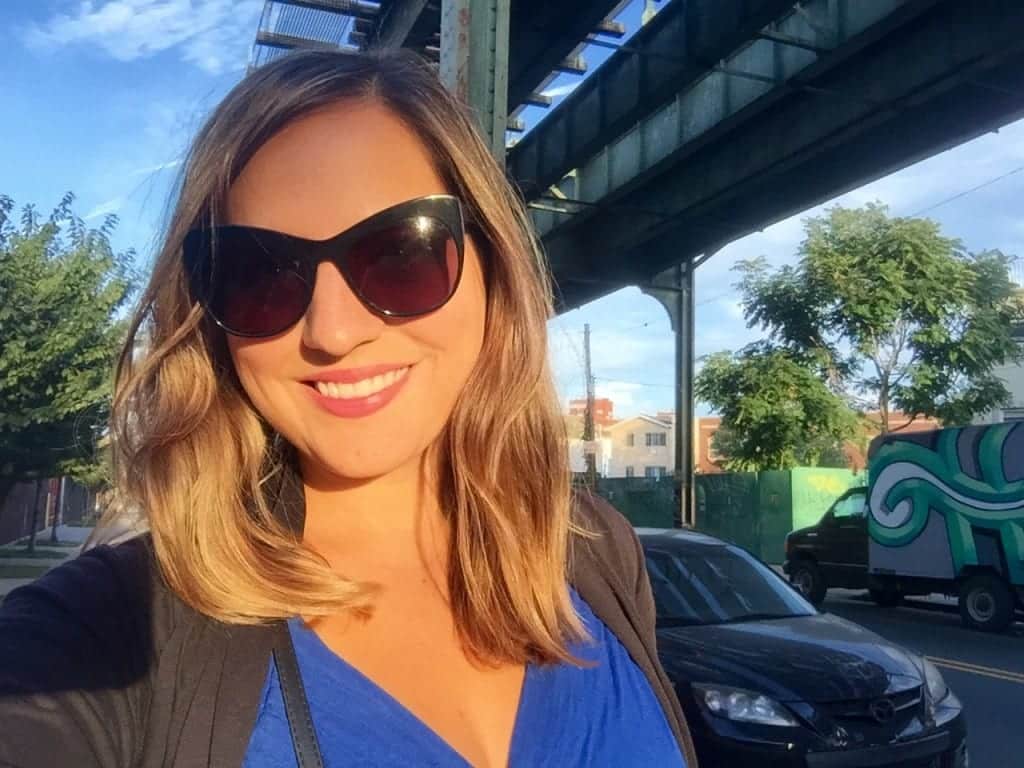 New York City
My home, my love, my energy. I lived in New York for four years and loved every bit of it (and miss it daily!). It's a travel dream for quite a few people, and it's one destination that absolutely pays off. Everywhere feels like you're in a movie.
What I love most about New York is that you can be whoever you want to be there, even changing whenever you feel like it, and you're both accepted and ignored. Take a trampoline fitness class in Tribeca! Go out for Sri Lankan food in Staten Island! Join a protest in lower Manhattan! Go to an off-off-off-off Broadway show in an office building in midtown!
New York is one of the safest major cities in the US, with most high crime areas being places where tourists would never end up. And New Yorkers are friendly and helpful — but efficient and always in a hurry. If you need help, ask in the fastest way possible and you'll get an equally fast reply.
Signature Experiences: Ride the Staten Island Ferry and enjoy the free views, go on a food tour in the global neighborhood of Jackson Heights, Queens, party all night at a warehouse event in Bushwick, explore the Botanical Gardens followed by lunch in the Bronx's Little Italy, explore the food and architecture of Harlem.
Caveat: Many first-time New York visitors end up doing the same cliché things over and over: Times Square! Central Park! Fifth Avenue! Then they get home and say they could never live there. Well. We don't live in those places, either. Get out of midtown, get into the other boroughs, and explore neighborhoods that have more locals than tourists.
Read More: The Ultimate Guide to Solo Female Travel in New York City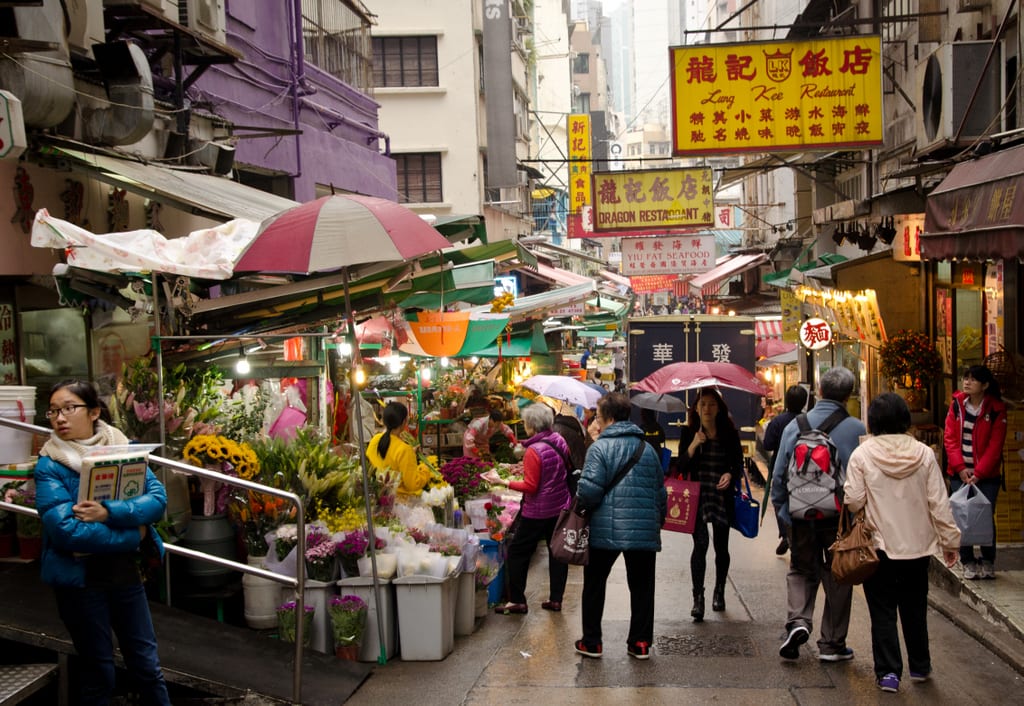 Hong Kong
Hong Kong is an anomaly in so many ways. It's a skyscraper-studded megacity, but it also has plenty of mountains, hiking, and nature. It's very much China, but it's also very English, with more order and organization than you may expect. It can be exorbitantly expensive, and you can have fun on a budget, too.
Hong Kong, along with Thailand, is an easy place to dip your toe into Asia for the first time as a solo traveler. English is one of the official languages here, and you won't have trouble communicating the way you would in other parts of China.
Beyond that, Hong Kong gives you so much energy just walking through the streets. There is no other place like it!
Signature Experiences: Go out for dim sum in a casual cart-pushing restaurant, jump on the Star Ferry for a cheap and beautiful journey across the harbor, go hiking on Lantau Island, take in the view from Victoria Peak, spend a day in Portuguese-flavored Macau.
Caveat: It may feel like a waste to go so far only to stay in one tiny region for your whole visit. But a lot of people plan Hong Kong layovers on the way to their final destination, so you can always consider that!
Join a group tour: If you'd like to visit Hong Kong with a tour group, G Adventures has a nine-day trip from Shanghai to Hong Kong. You can see all of their Hong Kong tours here.
Read More: Visiting Hong Kong: The Best Experiences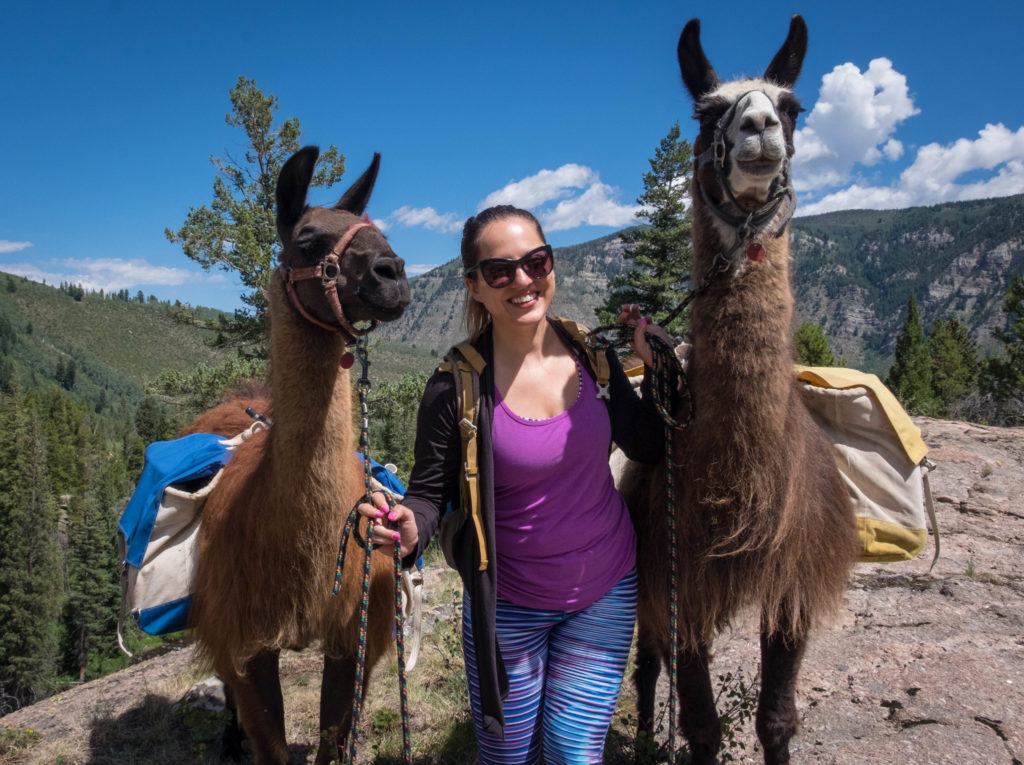 Colorado
Some states are worth every bit of hype. Colorado is one of those places. Filled with the gorgeous Rocky Mountains, Colorado is all about getting outdoors, with some of America's best hiking in the summer and skiing in the winter.
Colorado is a great place to try out a new outdoor activity — maybe whitewater rafting, mountain biking, or even sand boarding! And if you're apprehensive about hiking solo, as I was, there are plenty of guided hikes and activities you can join. It's a great way to make new friends, too.
Colorado is also home to cool cities like Denver and Vail that have a lot to explore: museums, breweries, and one of the most spectacular concert venues around.
Signature Experiences: Go hiking with llamas in Vail, visit the Tajik teahouse in Boulder, see a concert at Red Rocks Amphitheatre, gorge yourself on brunch food at Snooze or desserts at D Bar, go sand boarding at Great Sand Dunes National Park.
Caveat: You'll need to watch your drinking, especially when you arrive. Colorado's altitude leads you to feeling more intoxicated than usual. I had one glass of red wine on my first night in Vail and was loopy for hours. Locals recommend drinking a lot of water.
Read More: Vail, Colorado, Might Be Better in the Summer!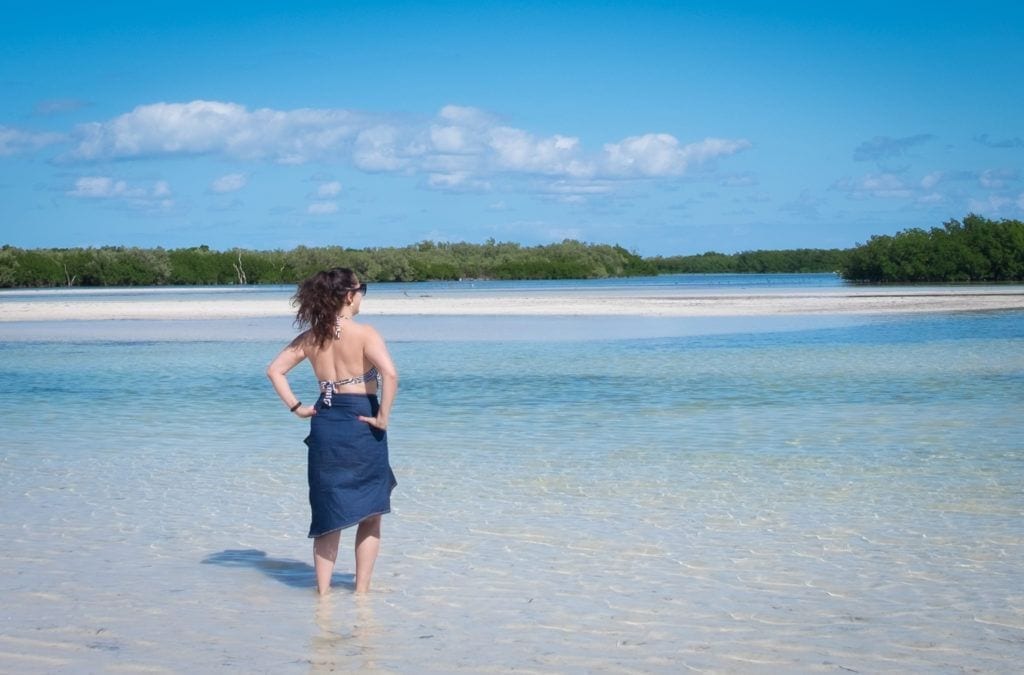 There are plenty of other spots, too!
There are plenty of other places that didn't make this post. Some because I haven't been — like New Zealand and the Canadian Rockies — and some that I think are better suited for solo travelers with more experience, like Mexico, Japan, and Belize.
If you're a very experienced traveler, and just haven't traveled solo yet, you might have an easier time in destinations with a language barrier — like Paris or Italy — or places where you need to be more on guard about safety, like Colombia or South Africa.
Finally, there's traveling solo to Antarctica. Which is easy, and I loved every minute of it — but it's all the most special if you save it for a milestone.
But it's entirely up to you. Solo travel is about going wherever you want, whenever you want — and that's one of the things I love most about traveling solo.
More on Solo Female Travel:
Top 10 Travel Safety Tips for Women
Why You Should Always Consider the Source
How to Survive Pre-Trip Anxiety
See our full Solo Female Travel hub here.
Where would you recommend for a first-time solo female traveler?
The post Best Destinations for First-Time Solo Female Travelers appeared first on Adventurous Kate.