What are the best things to do in the Berkshires? This part of Western Massachusetts is so special — not just beautiful, but idyllic, like a painting; not just interesting, but one of the most fascinating regions in the state.
Most people come to Massachusetts to visit Boston, or Cape Cod, or Martha's Vineyard or Nantucket. But there are treasures waiting for you if you're willing to head out west.
Despite growing up in Massachusetts, I've barely seen the Berkshires — I went to summer camp in East Otis for a few years, but that's it. And I know it's human nature not to visit what's right in front of you. You always assume you'll be able to do that someday, so why do it now?
But in 2021, a time when people have been looking to closer, local getaways, I decided it was time to visit the Berkshires — not only to have fun, but to research extensively, and eventually create guides like this one to help you plan your own trips to the Berkshires.
Did my trip go well? OH, IT DID! I had the best time in the Berkshires — and I can't wait to show you all the best things to do here.
I would like to acknowledge and honor the Mohican, Wabanaki and Pocumtuc people, the Indigenous stewards and traditional owners of the unceded land now known as the Berkshires.
This post was last updated in June 2021.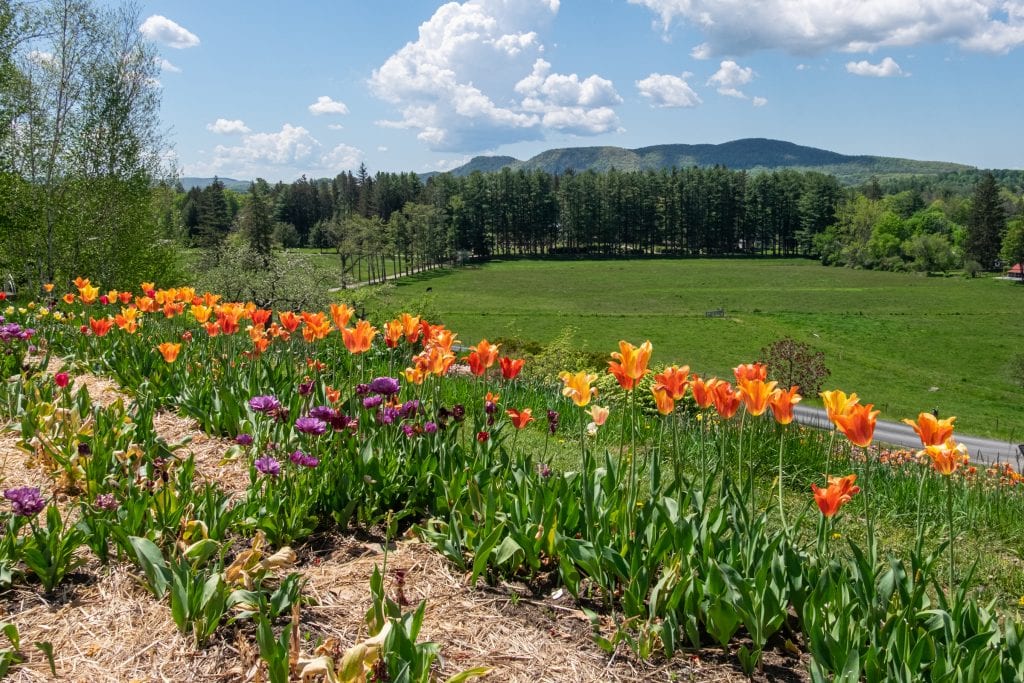 Why Travel to the Berkshires?
The Berkshires are famous for lots of things — Tanglewood, the summer concert series in Lenox. Canyon Ranch, the fancy spa. Art museums and dance and live theater, all set on a mountainous landscape, evergreen forests crisscrossed with country roads.
But the Berkshires aren't just for rich people doing fancy things. They're for everyone. There's lots to see and do in the Berkshires, including lots of low-key activities — and you're only a few hours from either New York or Boston.
Where the Berkshires excel, in my opinion, is being both an outdoor destination and an arts destination. You can end up fitting a lot of variety into a short getaway.
I know a lot of couples where one person is into the arts and the other is more into the great outdoors. Often, planning a trip for these kinds of couples means someone is always compromising. But some destinations blend culture and nature seamlessly! Like Asheville, North Carolina, or Oaxaca, Mexico, the Berkshires are perfect for travelers who want to mix the outdoors and the indoors on their trip.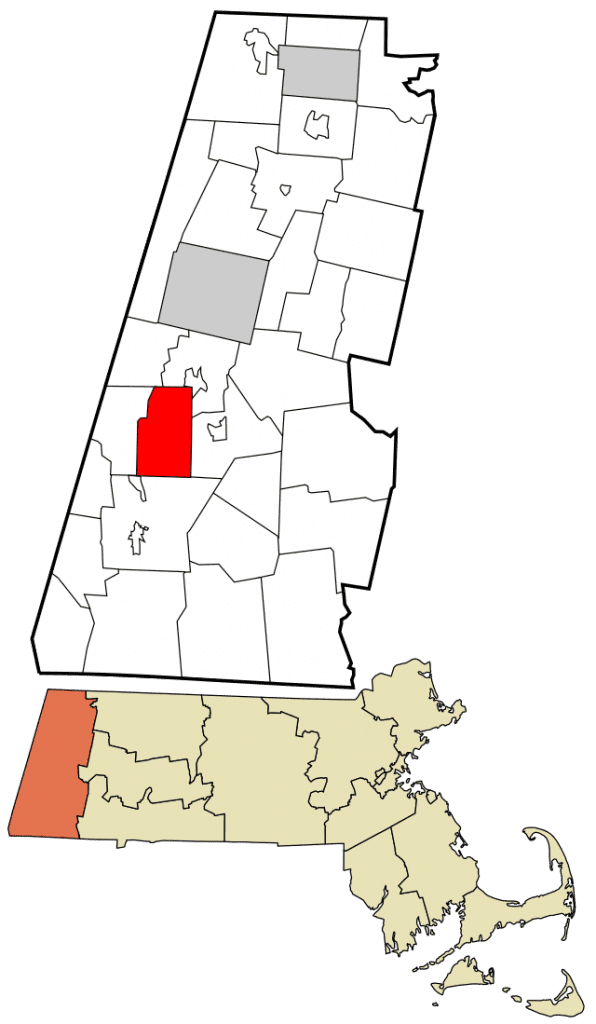 Where are the Berkshires?
The Berkshires are located in Western Massachusetts. Berkshire County is the westernmost county in Massachusetts; anything within Berkshire County is considered "the Berkshires."
It feels like the Berkshires are comprised of a southern part and a northern part. In the southern portion, popular towns to base in include Stockbridge, Lenox, and Great Barrington. This is the classic small town Berkshires area that most people have heard of.
The northern portion includes towns like North Adams, Williamstown, and Pittsfield. It's a different feel up here — more urban, not quite as photogenic — but still very much worth visiting.
Even so, the Berkshires are small enough that you can base in one part and explore the whole region. The drive from Great Barrington in the far south to North Adams in the far north, for example, takes just over an hour.
Even so, culturally speaking, people from the north don't always go south and vice versa. One local told me people from Pittsfield see going to Stockbridge as something you do for a special occasion — even though it's less than 30 minutes away.
On my trip, I wanted to get to know all of the Berkshires in depth — so I split my time between two bases, Stockbridge in the south and North Adams in the north. More on where I stayed below.
Berkshires Map
The map above is a complete guide to the Berkshires, including everything mentioned in this post, color-coded based on the type of destination. Hope it helps you get the lay of the land.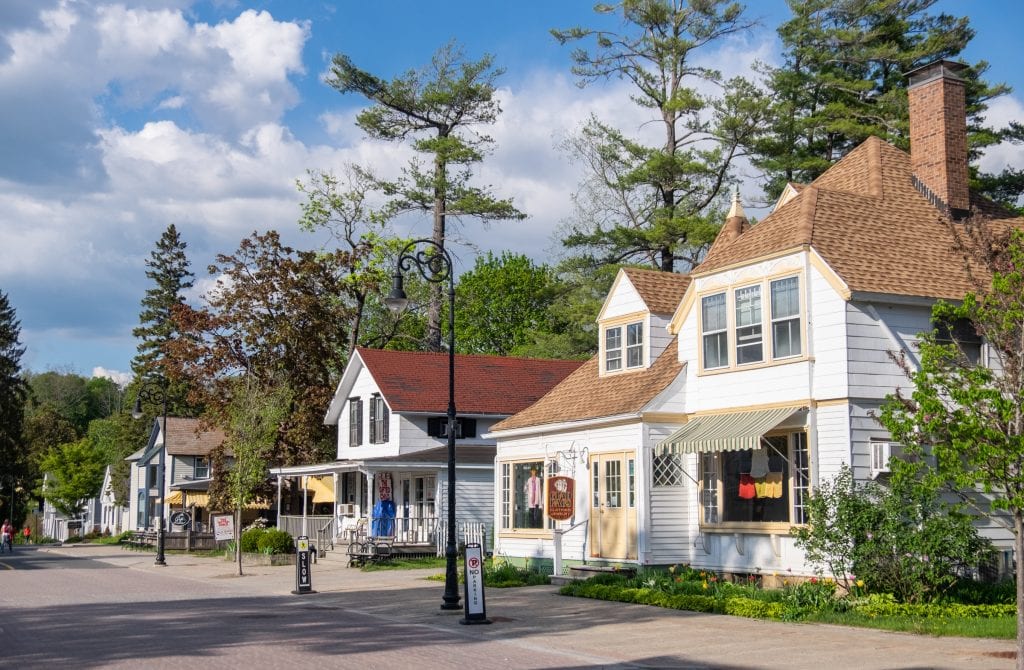 Best Things to Do in the Berkshires
Some of my friends go to the Berkshires to get away from busy city life. They rent a cabin on a lake, read books, hit up the farmers' markets, and grill.
That's a nice way to spend a weekend — but the Berkshires are SO much more than a quiet place to unwind. There is an insane number of things to do in the Berkshires!
I've broken it down into four categories: arts and culture, outdoor activities, historic sites, and food and drink.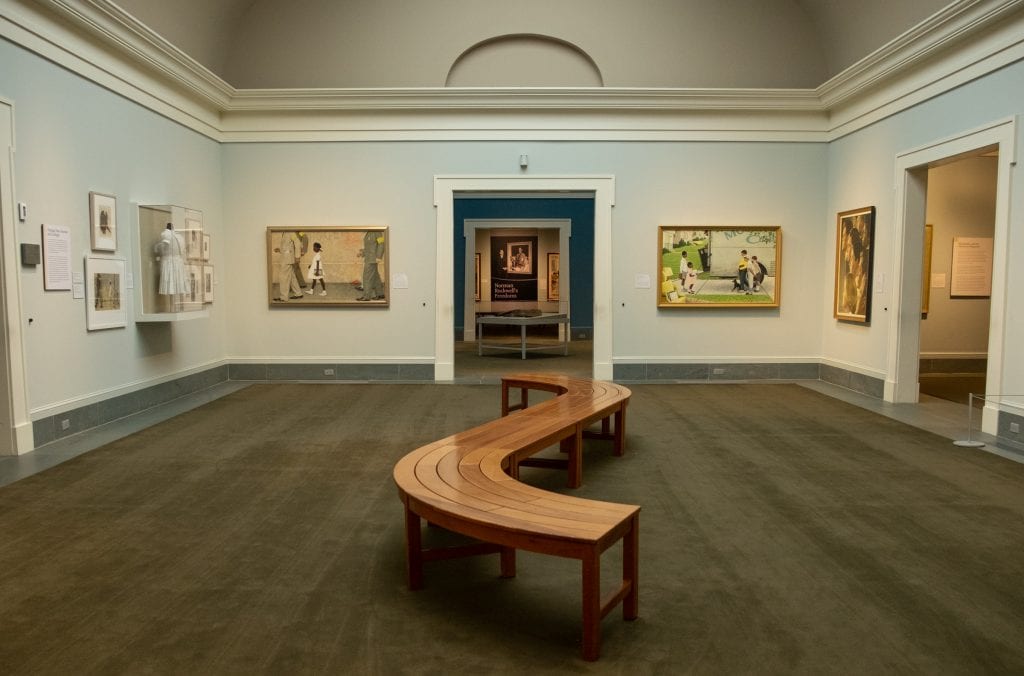 Arts and Culture in the Berkshires
Don't even think of planning a trip to the Berkshires without taking in the arts and culture! Whether you're looking for museums or performing arts, there is so much to enjoy here. Though if you're here for performances, you should try to time your trip for the summer months.
Norman Rockwell Museum
Norman Rockwell is famous for his scenes of small-town New England, and many of those scenes come from the town of Stockbridge, where he made his home. The Norman Rockwell Museum is a comprehensive collection of his art, from the 300+ Saturday Evening Post covers to his personal items, larger works of art, and works by other artists inspired by him.
I love deep dives into a single artist, watching their work evolve over time. What I especially loved about this museum is how they showed Rockwell's journey to activism, including the work that went into his portrait of Ruby Bridges, The Problem We All Live With.
Admission to the Norman Rockwell Museum is $20 for adults, $18 for seniors and veterans, and free for active military and children under 18.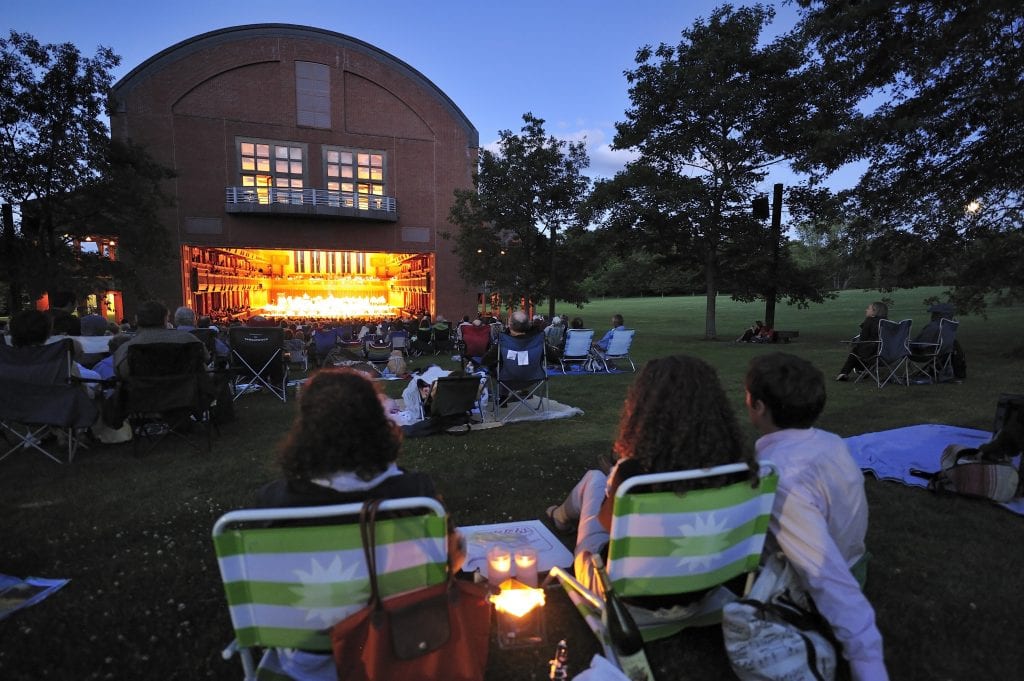 Tanglewood
If you know anything about the Berkshires, you've probably heard of Tanglewood! This venue in Lenox is the summer home of the Boston Symphony Orchestra, and performances are in a theater that opens to the great outdoors, letting people enjoy outstanding music under the stars.
Each summer, you can experience the Boston Symphony Orchestra, the Boston Pops, the Tanglewood Music Center, and more. (One of the most popular events is John Williams night, which some of my friends go to see every year!)
See the full schedule of Tanglewood performances here.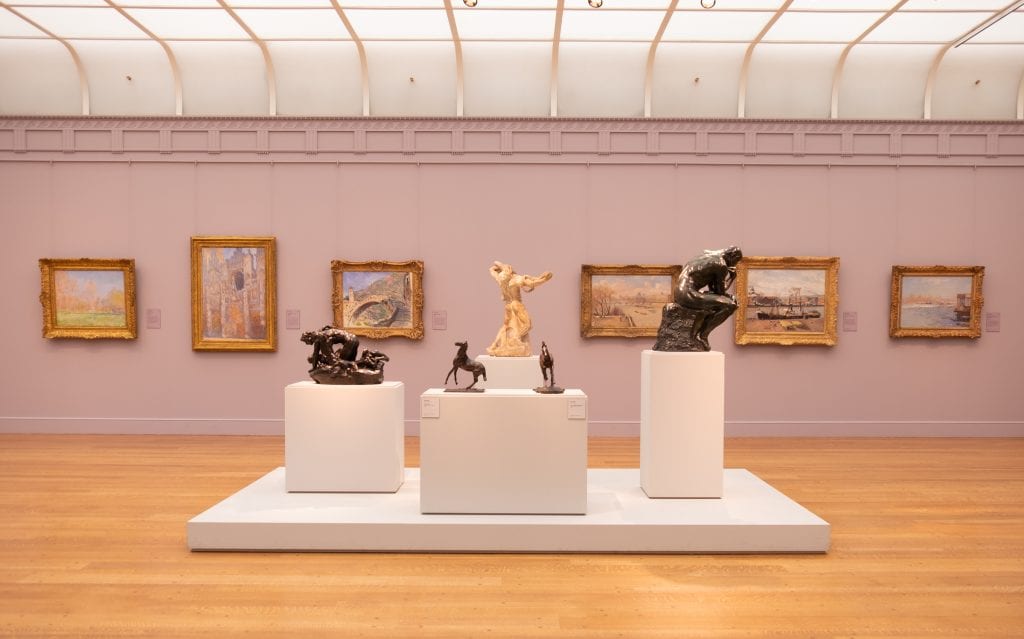 Clark Institute
Did you know that the Berkshires are home to one of the best collections of Impressionism in the world? I had no idea! The Clark Institute in Williamstown is a museum featuring American and European art from the Renaissance through the early 20th century.
Most impressive, though, is their massive collection of Renoir paintings. I felt as if I were in Paris. What a special find this place is.
There are rotating exhibits throughout the year, and be sure to leave enough time to explore the trails outside, many of which lead to even more sculptures.
Admission to the Clark Institute is $20 and free for students with ID and children under 18. The outdoor walking trails are free to all.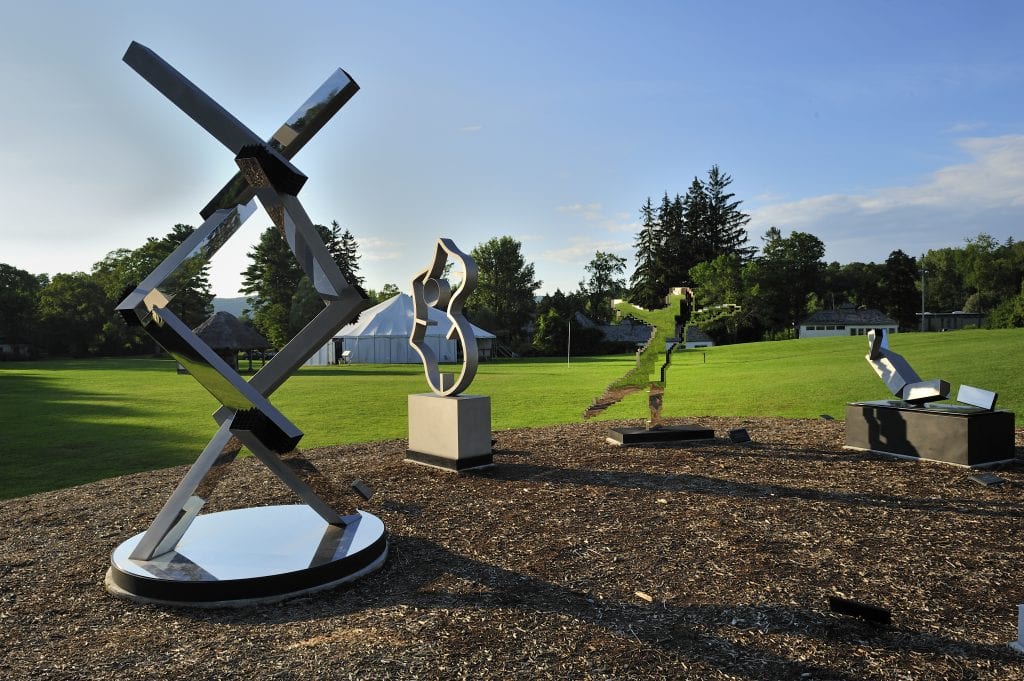 Shakespeare and Company
If you're in the mood for some classic theater, Shakespeare and Company performs the Bard's shows in Lenox all summer long, and other plays throughout the year. In addition to the performances, Shakespeare and Company does some of the best theatrical training in the region.
See the full schedule of Shakespeare and Company performances here.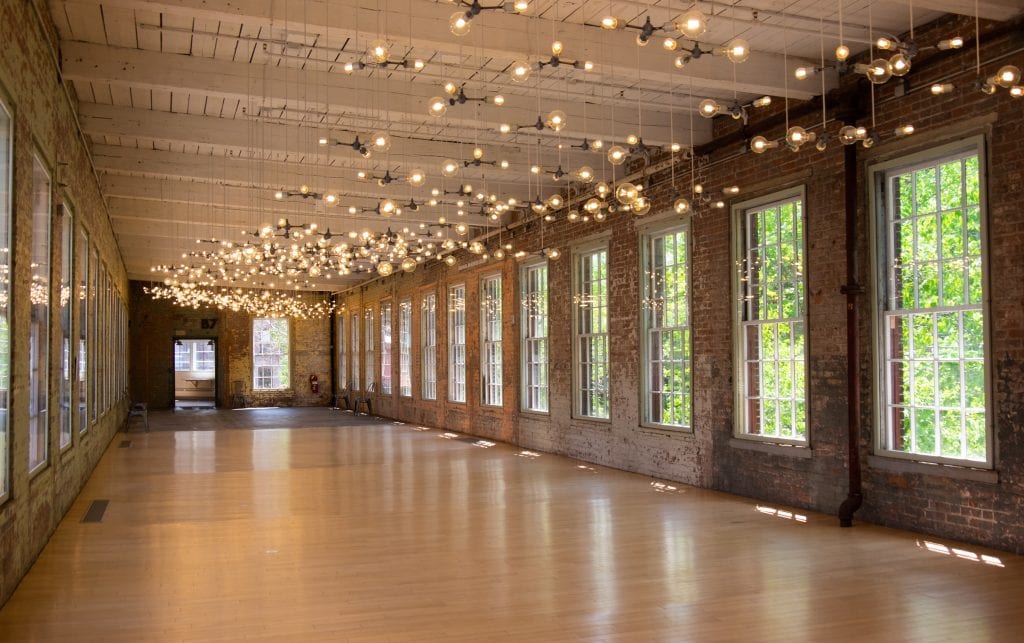 Mass MoCA
Mass MoCA — the Massachusetts Museum of Contemporary Art — is one of the most imaginative and stunning museums in Massachusetts, as well as an inspiring story of reinvigorating the former mill town of North Adams. The ever-changing exhibits here are intended to cover every medium and break conventional boundaries.
The museum is in the former Sprague Electric Company, now an expansive building filled with light from every angle. Plan to spend a lot of time here, because the campus has everything from an ice cream shop to a craft brewery! Plus, you never know which works of art will end up captivating you.
Modern art isn't for everyone — but I bet you'll enjoy this place, as it's genuinely one of the best things to do in the Berkshires.
Admission to MASS MoCA is $20 for adults, $18 for seniors and veterans, $12 for students with ID, $8 for age 6-16, and free for children under 6.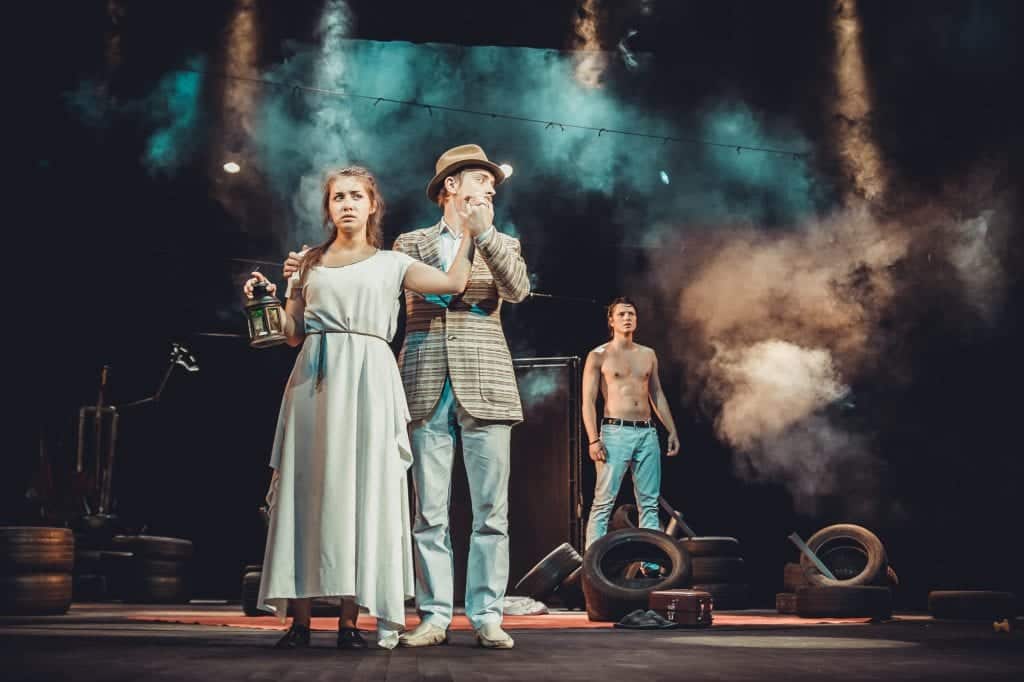 Williamstown Theater Festival
If you're looking for both classic and cutting-edge theatrical performances, be sure to check out what the Williamstown Theater Festival has to offer during the summer months. (Yes, they call themselves WTF!)
This regional Tony award-winning festival features all kinds of shows and events in this little northwest corner of Massachusetts, from educational workshops to late-night cabarets.
See the full schedule of Williamstown Theater Festival performances here.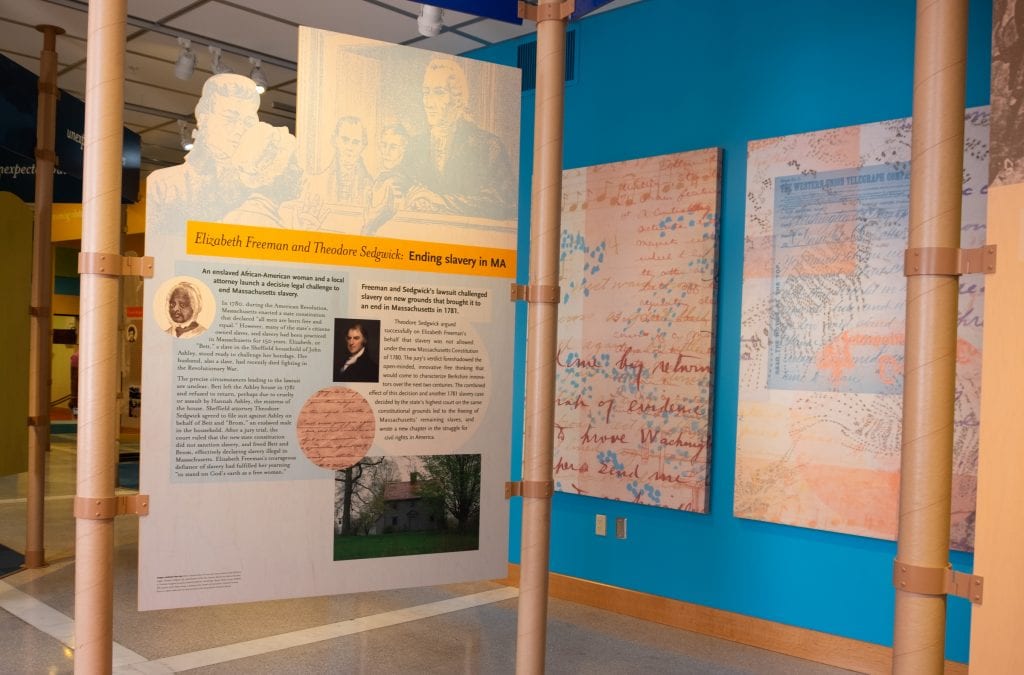 Berkshire Museum
If you're looking to explore more of what makes the Berkshires what they are, look no further than the Berkshire Museum in Pittsfield. This museum has sections on the science, ecology, history, and culture of the Berkshires.
Many of the exhibits are more oriented toward kids — like the aquarium and animals in miniature section — but I did love the Feigenbaum Hall of Innovation, which profiles different notable residents of the Berkshires, like W.E.B. DuBois and Susan B. Anthony.
Admission is $13 for adults, $6 for ages 4 to 17, and free for children under 4.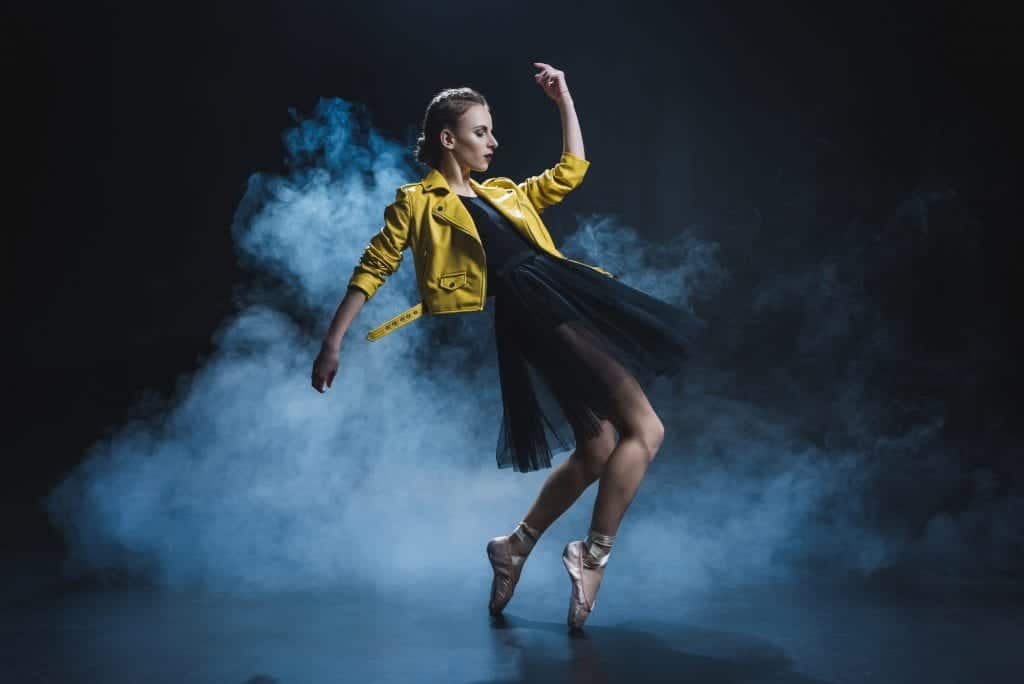 Jacob's Pillow
You've got your music, you've got your theater — why not add some dance into the mix? The Berkshires are home to Jacob's Pillow, a National Historic Site in Becket home to the nation's longest-running dance festival. Each summer, Jacob's Pillow hosts more than 50 dance companies for live performances, as well as talks, workshops, and more.
From classic performances to more avant-garde offerings, Jacob's Pillow is a must during the summer if you're a dance fan.
See the full schedule of performances here.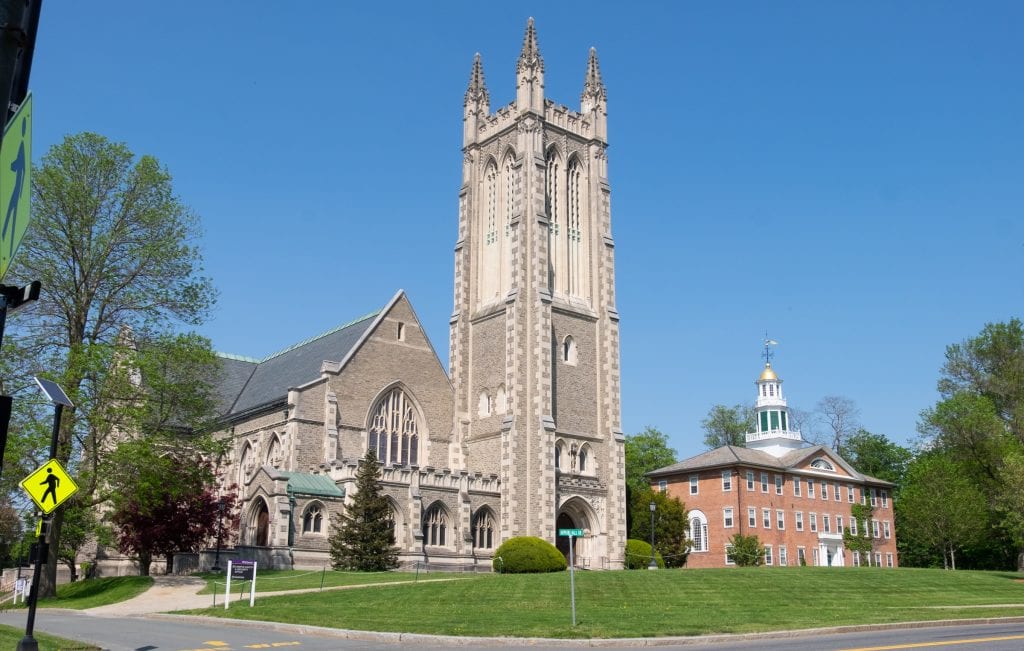 Williams College Museum of Art
Set on the idyllic Williams College campus, the Williams College Museum of Art features exhibits by emerging artists from all over the world.
The museum is currently closed due to COVID, but we hope it will open soon. Admission is free.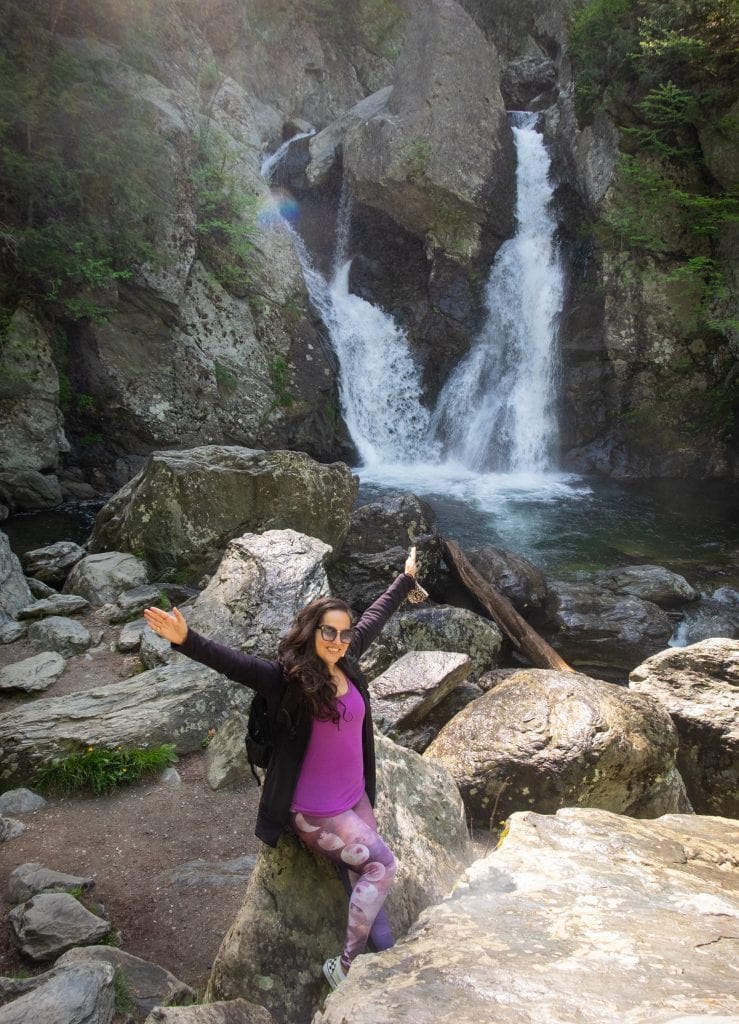 Outdoor Activities in the Berkshires
You don't need to be a hardcore athlete to enjoy the outdoors in the Berkshires. If you'd like a simple and easy outdoor activity, head to the Berkshire Botanical Garden. If you're a hardcore hiker, Mount Greylock is calling your name! And if you're a novice hiker who would like an easy walk through the woods with a beautiful waterfall, you can't beat Bash Bish Falls.
Bash Bish Falls
I know, your mind wants it to be "Bish Bash Falls" but it's actually "Bash Bish Falls"! This is the kind of hike that I love — it's easy, not too long, and there's a big payoff at the end. I think it's one of the best free things to do in the Berkshires.
This waterfall is in Bash Bish Falls State Park in the southwest corner of Massachusetts — but you can actually hike there from either the Massachusetts side or Taconic State Park on the New York side. The hike from the Massachusetts side is shorter (0.6 miles or one hour return) but steeper; the hike from the New York side is longer (1.5 miles or 90 minutes return) but not as steep.
Since I didn't have my hiking shoes with me, I chose to hike from the New York side — and I loved the novelty factor of walking from one state into another! What a lovely way to spend the morning, having been fortified with a pastry from Berkshire Mountain Bakery.
Keep in mind that you're not allowed to swim in the falls. But I bet you'll be satisfied even without a dip in the river.
Admission is free.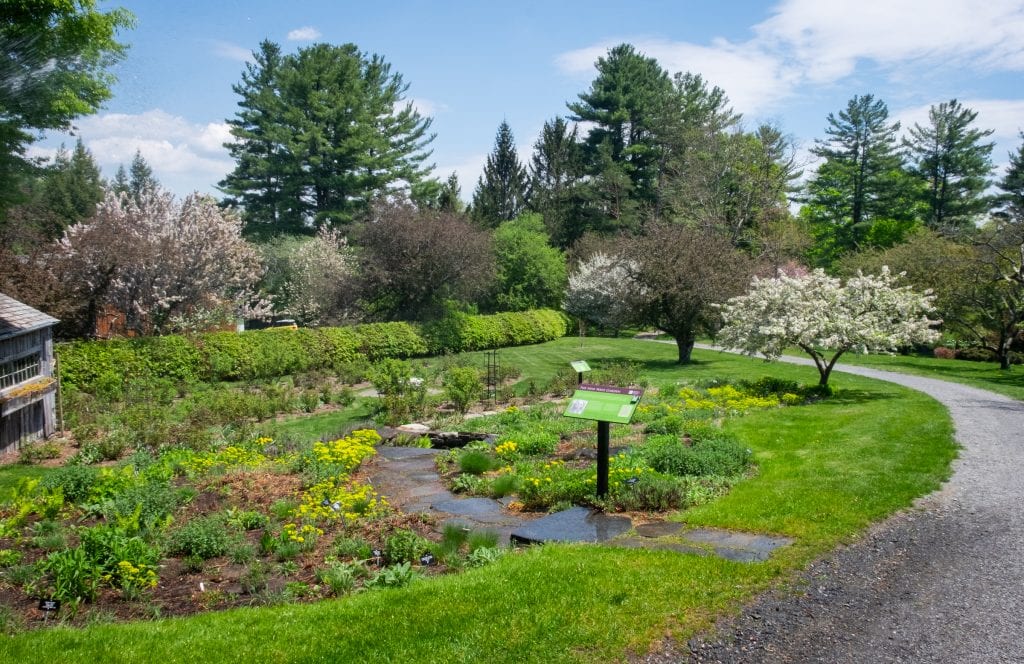 Berkshire Botanical Garden
Located right in Stockbridge, the Berkshire Botanical Garden is one of the oldest display gardens in the Northeast US. The garden displays all kinds of interesting plants from all over the region, all landscaped beautifully and designed to teach you more about them.
If you're looking for a casual stroll while enjoying the beauty of nature, this is a great option. (And if you're here on a Tuesday, you can take advantage of free admission!) The garden also puts on events like toga and tai chi classes among the flowers, workshops, receptions, and even classes in watercolors and birding.
Admission to the Berkshire Botanical Garden is $15 for adults, $14 for seniors, and free for children under 12. Admission is free to all on Tuesdays.
Berkshire Camino Guided Hikes
If you're looking for a guided hike with a twist, take a look at Berkshire Camino — a hiking company inspired by the Camino de Santiago, the life-changing pilgrimage across Spain. Owner Mindy Miraglia loved her time on the Camino and today she brings Camino magic to small hiking tours in the Berkshires.
The Camino is all about hiking from one town to the next, and discovering what lays before you. That's how these hikes are structured — you could start out in Housatonic and hike to Stockbridge, or maybe start in Lee and hike to Lenox. There are shorter walkabout-style hikes within towns, too.
Berkshire Camino has walkabouts from $18 per person, half day hikes from $80 per person or $150 for two people. Multi-day hiking trips are available, too.
Mount Greylock
If you're looking for a bigger challenge, consider hiking Mount Greylock — the highest point in Massachusetts! Mount Greylock State Reservation, near Adams, is home to more than a dozen hiking trails, ranging from "easy" to "aggressive." Hiking to the summit of Mount Greylock is one of the most strenuous routes.
Even if you're not up for a tough hike, you can still enjoy one of the easier hikes while taking in the gorgeous scenery.
Admission to Mount Greylock State Reservation is free; parking is $5 for Massachusetts residents and $20 for those from out of state. See the full hiking guide here.
Ashuwillticook Rail Trail
Don't you love when old railroad tracks are repurposed into something better? The train tracks here fell into disuse in 1990, so they turned it into a 10-foot-wide paved trail, running from Cheshire to Lanesborough to Adams. Throughout the rail trail you get to enjoy views of the Hoosic River, mountains, and lakes — and if you're here for the fall foliage, even better!
If you're bringing your bike to the Berkshires — or even your skateboard or rollerblades — this would be my top recommendation for you. But even if you're just here to walk or run, it's a lovely place to enjoy a bit of nature in between all your museum-hopping.
The Ashuwillticook Rail Trail is free and there are several free parking lots along the trail.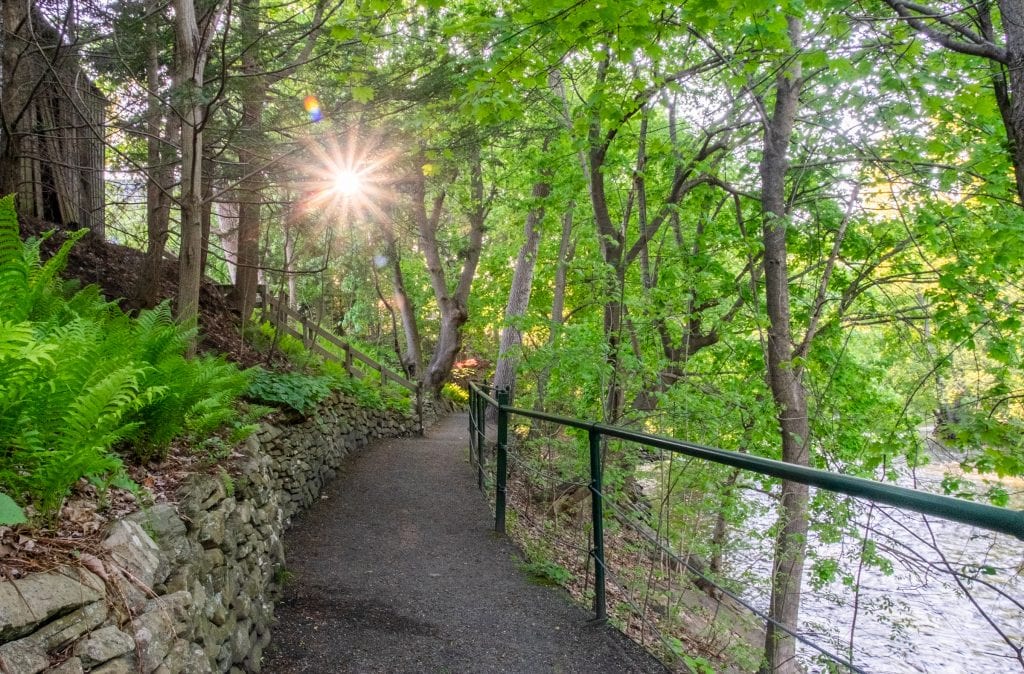 Housatonic River Walk
You'll see the Housatonic River winding throughout the Berkshires, but perhaps its best segment is in Great Barrington, where they've created the Housatonic River Walk. Signs direct you between two private homes and suddenly you're on a beautiful path along the river.
There are two segments of the River Walk — you can see them on a map here — and there are displays at the entrances that tell you more about what you're seeing.
Great Barrington is probably the best town in the Berkshires to spend an afternoon exploring the shops and downtown. But nothing delighted me more than the River Walk!
The Housatonic River Walk is free.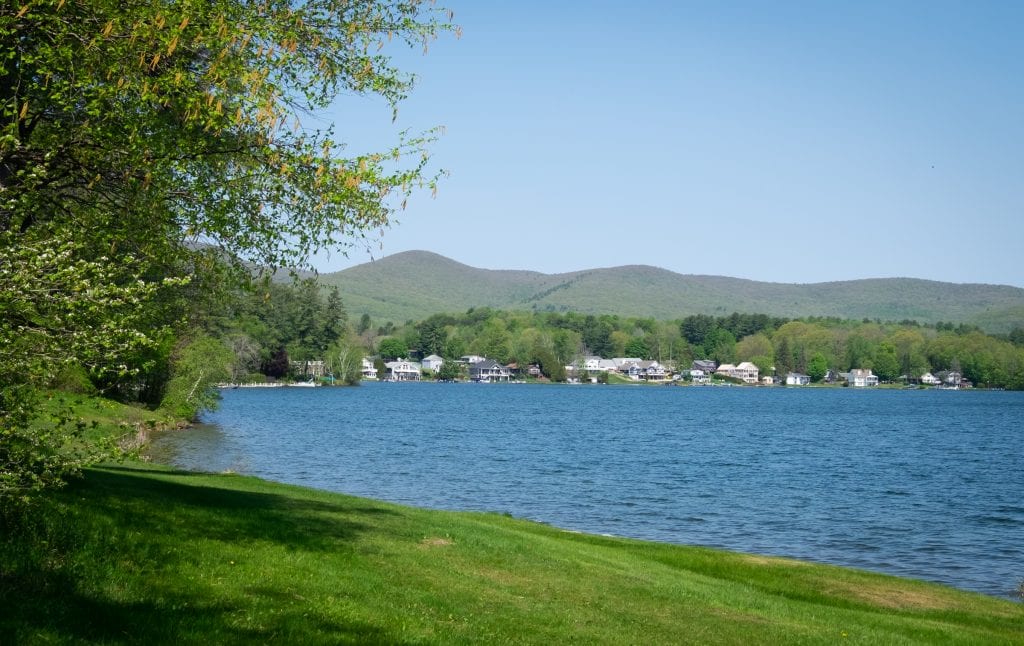 Pontoosuc Lake
I was driving through Pittsfield and admiring a lake in the distance — then I saw a parking lot leading to lakeside picnic tables. I had to stop and visit! Pontoosuc Lake is divided between Pittsfield and Lanesborough, and it's a lovely place for a quick stop.
This lake is more popular for boating and fishing than swimming, and boat rentals are available. If you're spending time in the Pittsfield area, you may want to check out the Pittsfield National Forest as well.
Pontoosuc Lake is free.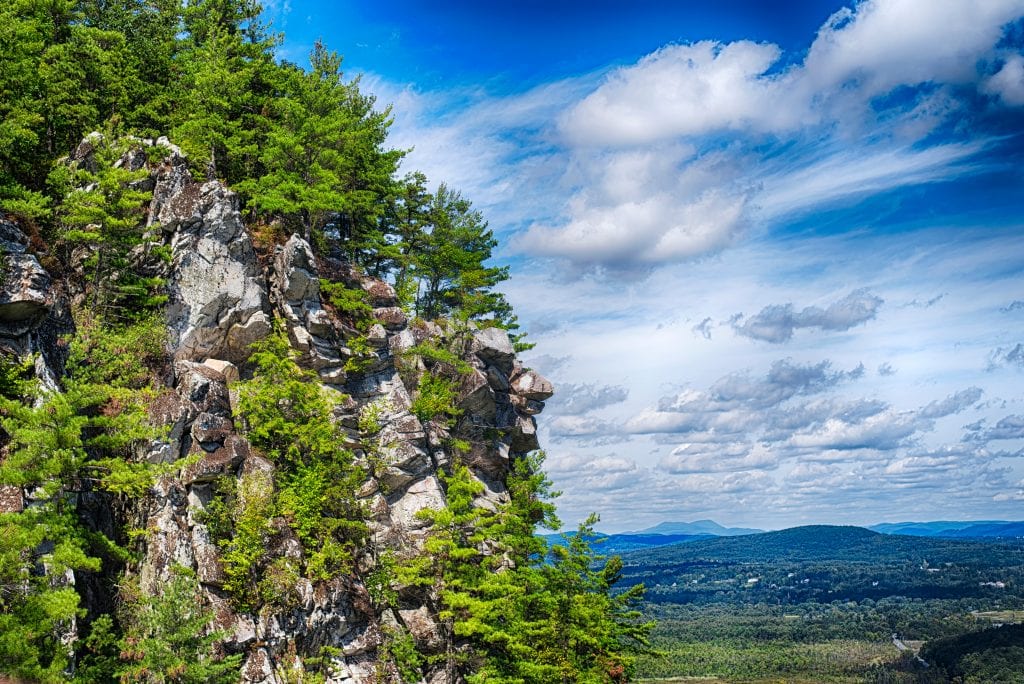 Monument Mountain
One of the more stunning hikes in the Berkshires is up Monument Mountain in Great Barrington. There are three trails leading to the summit, all under three miles. In addition to stunning views of the rocky mountain and expansive landscape, you might see hawks or bald eagles!
Fun fact: authors Herman Melville and Nathaniel Hawthorne met while sheltering from a storm while hiking Monument Mountain — and became friends for life. Melville even dedicated Moby-Dick to Hawthorne. (You are constantly reminded of this in the Berkshires!)
Admission to Monument Mountain is free; parking is $6.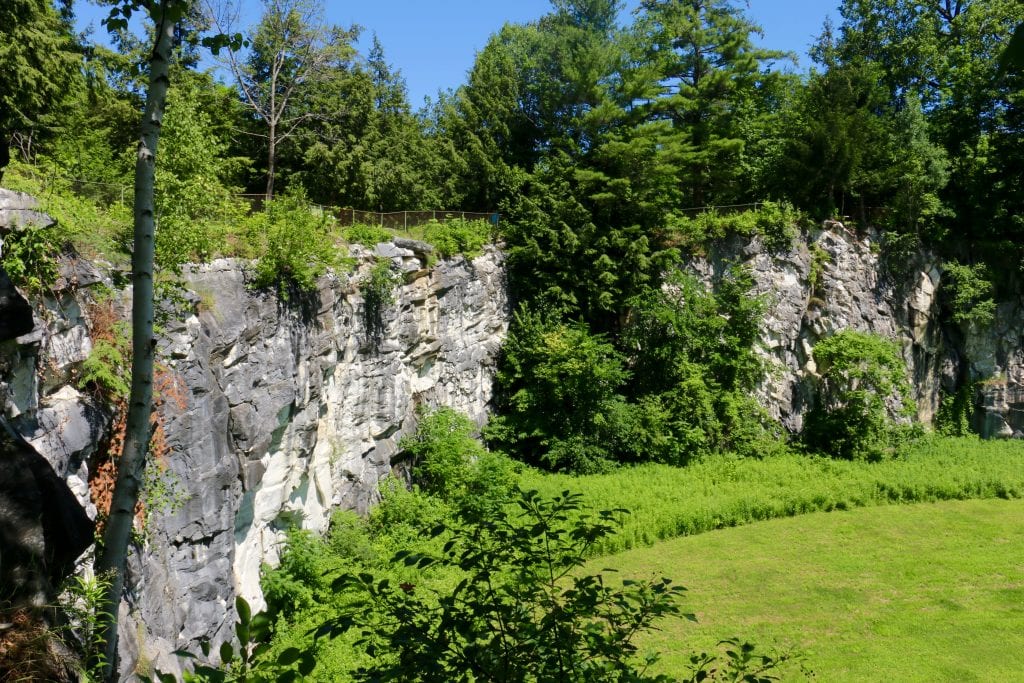 Natural Bridge State Park
North Adams might be known as the funky art town, but they also have one of the nicer state parks in the region: Natural Bridge State Park. This park is home to the only natural white marble arch in North America — which was formed 550 million years ago!
If you're a geology fan, this is the park to visit. It's remarkable seeing how the water carves around the stones. You can hike through a white marble quarry — also the only one in North America.
Admission to Natural Bridge State Park is free. Parking is $5 for Massachusetts residents and $20 for those from out of state.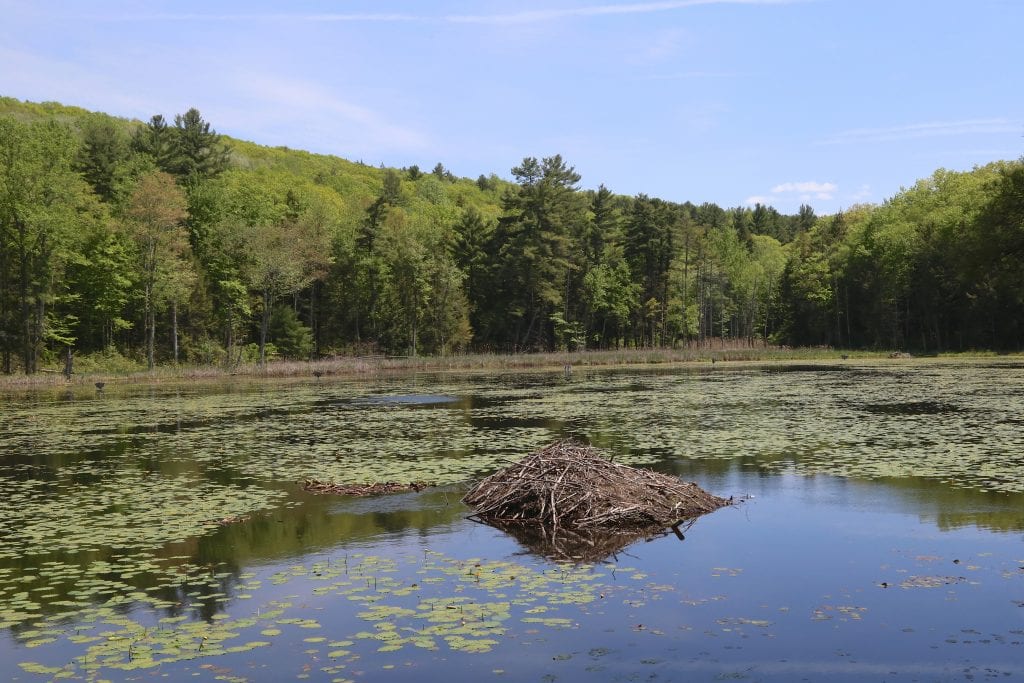 Pleasant Valley Wildlife Sanctuary
One of the hidden gems of the Berkshires is the Pleasant Valley Wildlife Sanctuary — 1,000 acres of forest, meadows, wetlands, and mountain slopes, right on the edge of Lenox. Run by the Audubon Society, this is home to some of the best wildlife watching in the region, from beavers to birds.
Some of the highlights are a challenging hike to the summit of Lenox Mountain; an All Persons Trail, a universally accessible trail with Braille, audio, and tactile descriptions; and an active beaver colony that can be viewed from Pike's pond.
Admission to Pleasant Valley Wildlife Sanctuary is $5 for adults, $3 for seniors, and $2 for children age 2-12.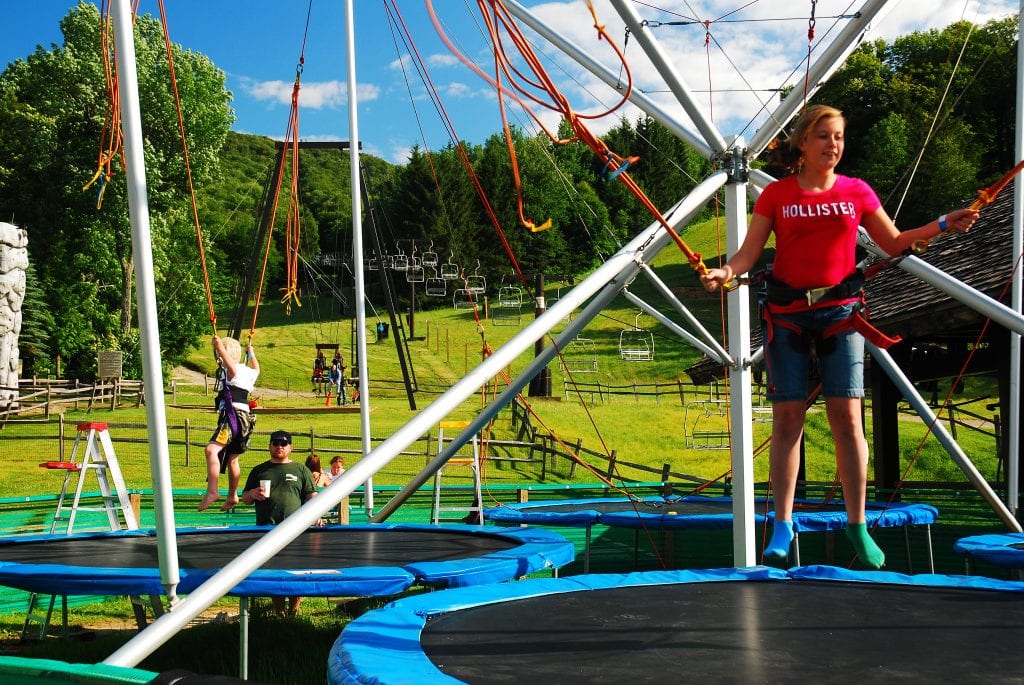 Jiminy Peak Mountain Resort
Jiminy Peak Mountain Resort is a great spot for mountain fun in the Berkshires. This family-friendly park has everything from Alpine slides to mountain coasters, a giant swing, chairlift rides, a rock climbing wall, a bungee trampoline, and more.
Coming in the winter? They have plenty of skiing.
For those over 54 inches, summer admission to Jiminy Peak is $59 for six hours and $39 for four hours. For those who are 38-53 inches, summer admission is $49 for six hours and $29 for four hours. Buy online ahead of time because there is a $5 per ticket surcharge if you wait to buy at the door.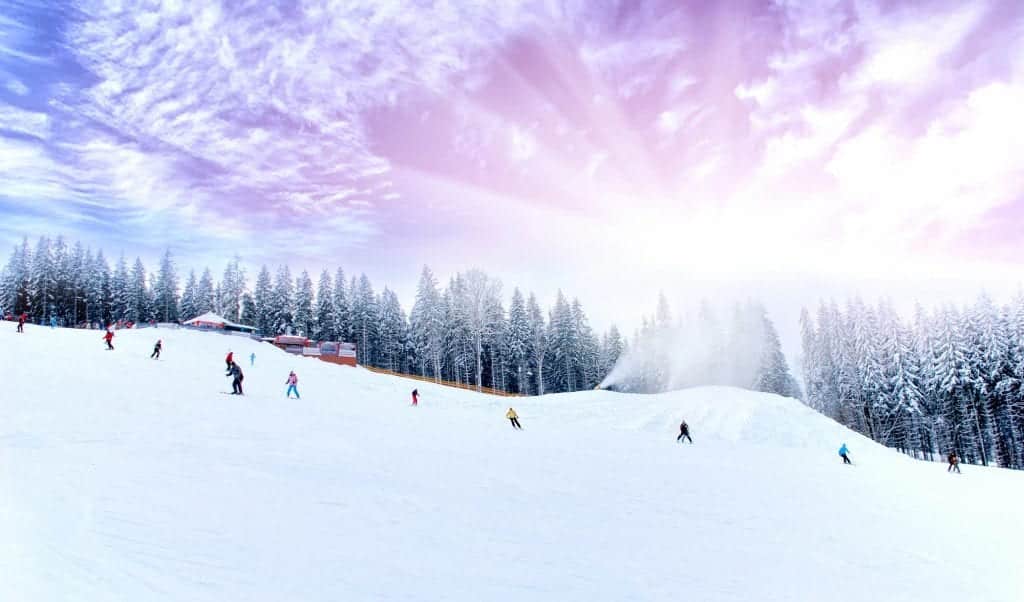 Skiing in the Berkshires
If you're up for a winter visit, the Berkshires have a lot of places to ski. In addition to Jiminy Peak Mountain Resort, check out Ski Butternut, Otis Ridge, Bousquet Mountain, and Berkshire East.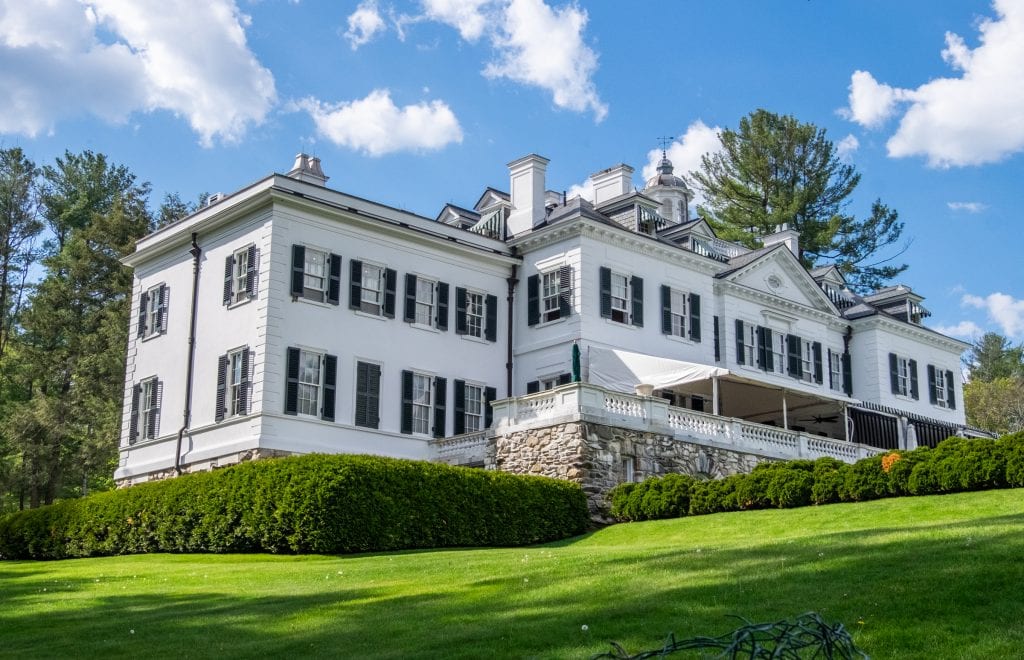 Historic Sites in the Berkshires
For centuries, the Berkshires have been a draw for artists, writers, and creatives of all types. It didn't hurt that it made a peaceful retreat that wasn't too far from both New York and Boston!
The Mount
Fed up with the snobbery of Newport, Rhode Island, literary legend Edith Wharton decided to move to the Berkshires in 1901. Her home in Lenox was christened The Mount, she spent many of her most prolific writing years here, and today it's one of the most stunning historic homes in the region.
Wharton had a lot of style — and I found myself longing for her furnishings! She actually had a pale pink dining room with fuchsia and gold cutlery! The house is a remarkable portrait of how the wealthy lived during this time period, and it makes you think about how idyllic surroundings can inspire you as an artist.
Admission to the Mount is $20 for adults, $18 for seniors, $13 for students with ID, and free for children under 18. The grounds are free.
Ventfort Hall
Also in Lenox, Ventfort Hall is an imposing mansion built in 1893 for Sarah Morgan, sister of J.P. Morgan. Today it's a fully furnished home that doubles as the Museum of the Gilded Age. It's designed in a sumptuous manner teaching you how people lived in this interesting point in time.
I found the guides here to be excellent, passionate and well-versed in the history and architectural quirks of this property. Good guides definitely make you more excited about a place!
Most people will tell you that The Mount is the best historic home in the Berkshires — but I had so much affection for Ventfort Hall.
Admission to Ventfort Hall is $18 for adults, $17 for seniors, $10 for students age 18-23 with ID, and $7 for age 5-17, and free for children under 5.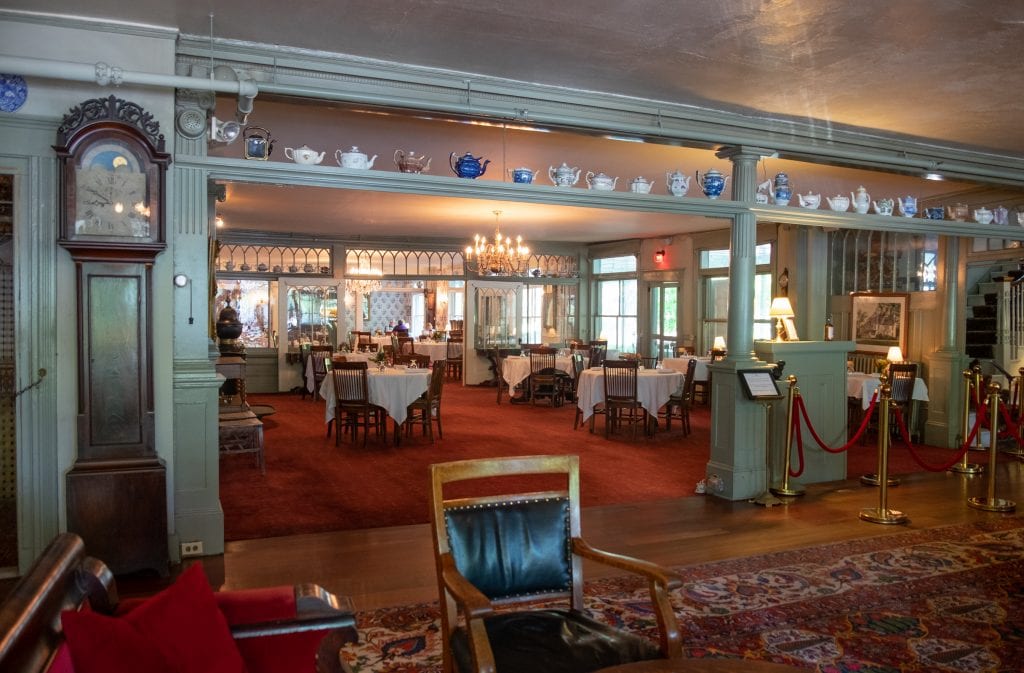 Red Lion Inn
Everyone in the Berkshires knows all about the Red Lion Inn in Stockbridge — even casual Berkshires visitors are well versed in it. The Red Lion Inn was first established as a tavern in 1773, and though it's gone through various iterations since then, that makes it one of the oldest continuously operated inns in the United States.
It's a piece of living history, and it's an interesting place to walk through and enjoy the decor of centuries past.
I stayed at the Red Lion Inn for part of my trip (more on that below), but you don't have to be a hotel guest here to enjoy it. Enjoy a glass of wine at the Lion's Den pub, eat at the restaurant (one of the few places in Stockbridge open on a Tuesday, I learned!), or simply stake out one of the rocking chairs on the front porch.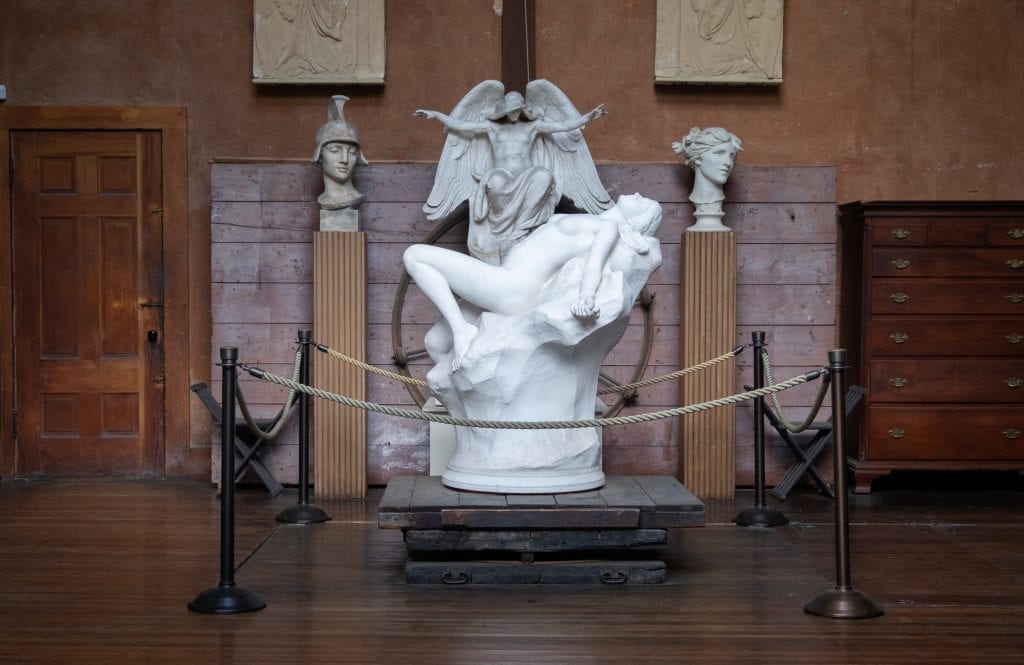 Chesterwood
You may not know artist Daniel Chester French off the top of your head, but you definitely know his work — he created the Lincoln Memorial. Today, his legacy lives on at Chesterwood, his home in Stockbridge, where you can visit his studio and learn more about his life and work.
French considered the Berkshires his personal heaven and spent the six warmer months of the year living here, enjoying views of the mountains and creating smooth, sumptuous sculptures. I highly recommend taking the guided tour so you can learn more about his life and work.
Honestly, much of his life was similar to artists today — like when he did a job for free because they promised him paid work in the future — and then they gave him nothing. His friend Ralph Waldo Emerson bullied them into paying him!
Admission to Chesterwood is $20 for adults, $18 for seniors, $15 for active military or veterans, $10 for young adults age 13-21, and free for children under 13.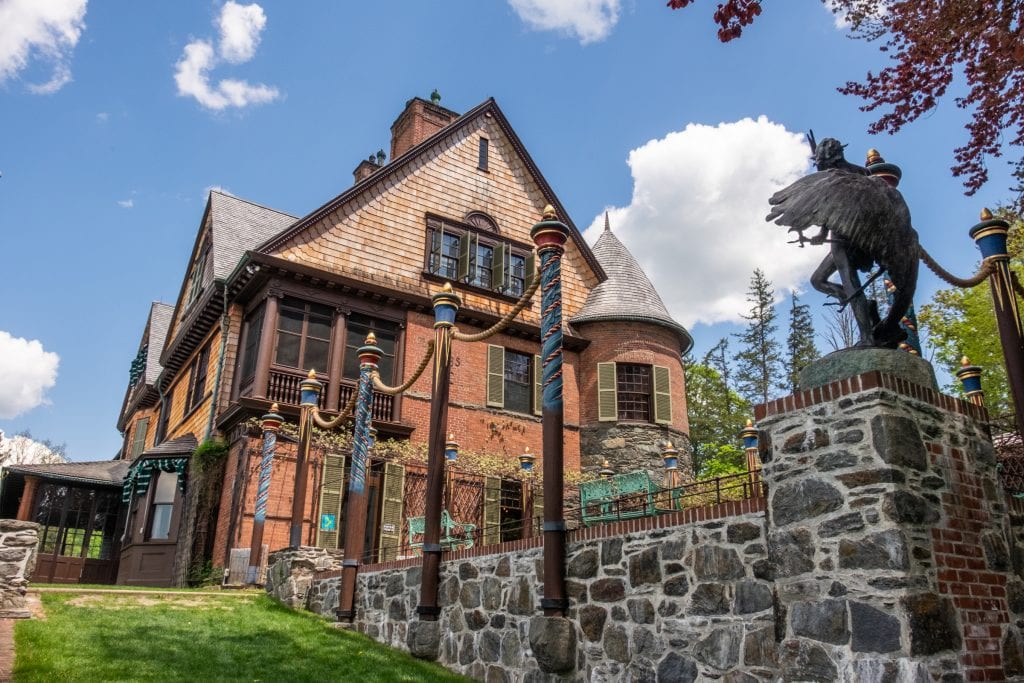 Naumkeag
The most difficult thing about Naumkeag may be pronouncing it (hint: it's nom-keg, and it helps to picture an animal nomming on a keg of beer). This historic shingle-style home has 44 rooms and was home to generations of the Choate family. While the inside is interesting to explore, the gardens are the big draw here.
You can enjoy sumptuous flower gardens, quintessential Berkshires views over the countryside, and even a Chinese-style garden. I recommend pausing to get a beverage while sitting in Adirondack chairs looking over the landscape.
Admission to Naumkeag is $10 for adults, $15 for seniors and students with ID, $5 for children 3-12, and free for children under 3.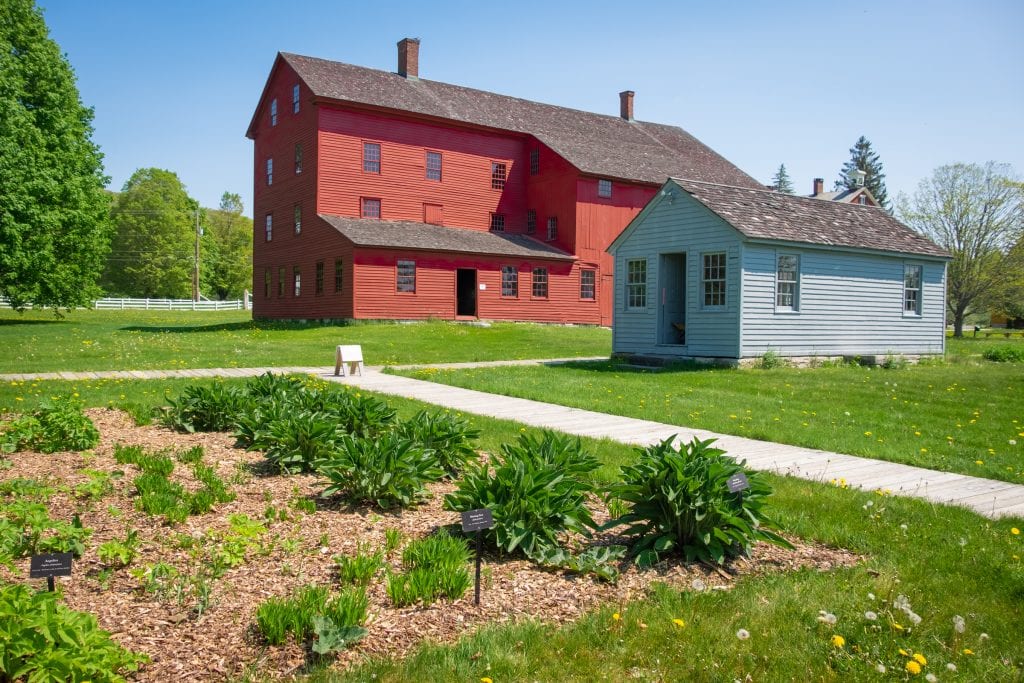 Hancock Shaker Village
The Shakers were a fascinating sect within American society, and their legacy lives on at the Hancock Shaker Village in Pittsfield, a historic center and working farm. The Shakers believed in communal life, celibacy, confession of sin, racial and gender equality, simplicity, and pacifism.
In this village, you can see the homes that were divided into the men's area and the women's area (and yes, the celibacy is why they died out!), and you can learn about how they lived self-sufficiently on this farm, growing food, raising animals, and producing crafts. It's an interesting look into a group that gets little attention outside history classes.
Admission is $20 for adults; $18 for seniors, AAA members, MTA cardholders, and active and retired US military; $8 for youth age 13-17; and free for children under 13.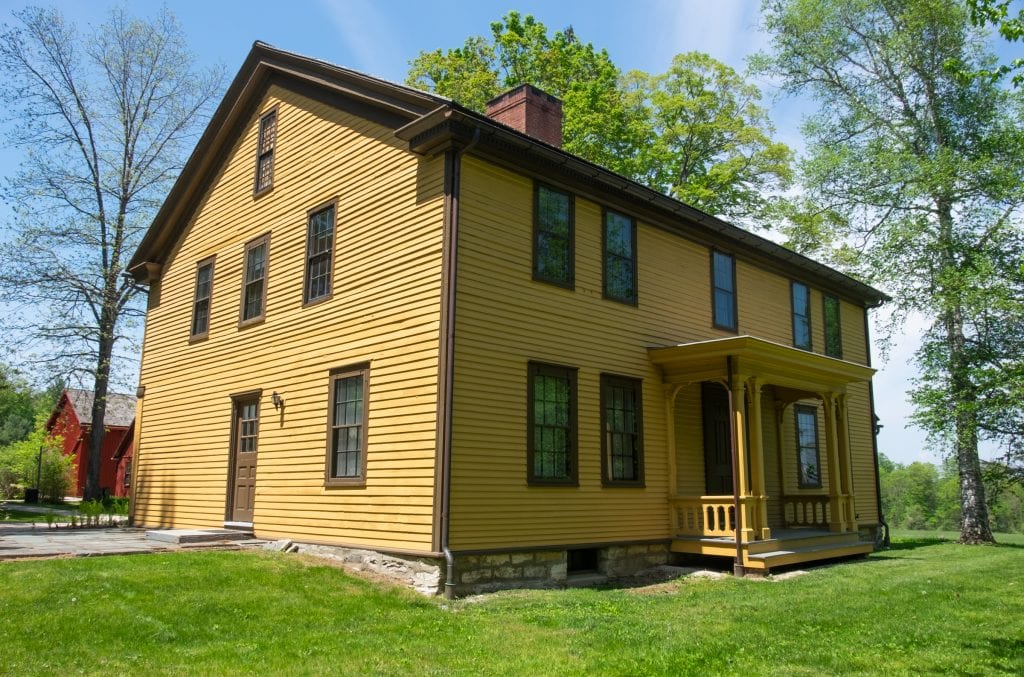 Arrowhead
When you picture the home of Herman Melville, what do you imagine? Somewhere set on a cliff overlooking a stormy sea? You're probably not picturing a yellow house with a red barn in the Berkshires, overlooking Mount Greylock in the distance! Melville moved to Pittsfield in 1850 to write in solitude; he lived at Arrowhead for 13 years. While here he wrote some of his best works, including Moby-Dick.
To see the house itself, you go on a guided tour and learn all about Melville's history and his life in the Berkshires. If you're a Moby-Dick fan, this is a place you should prioritize.
Admission to Arrowhead is $16 for adults, $14 for seniors, $10 for students, and free for children under 13.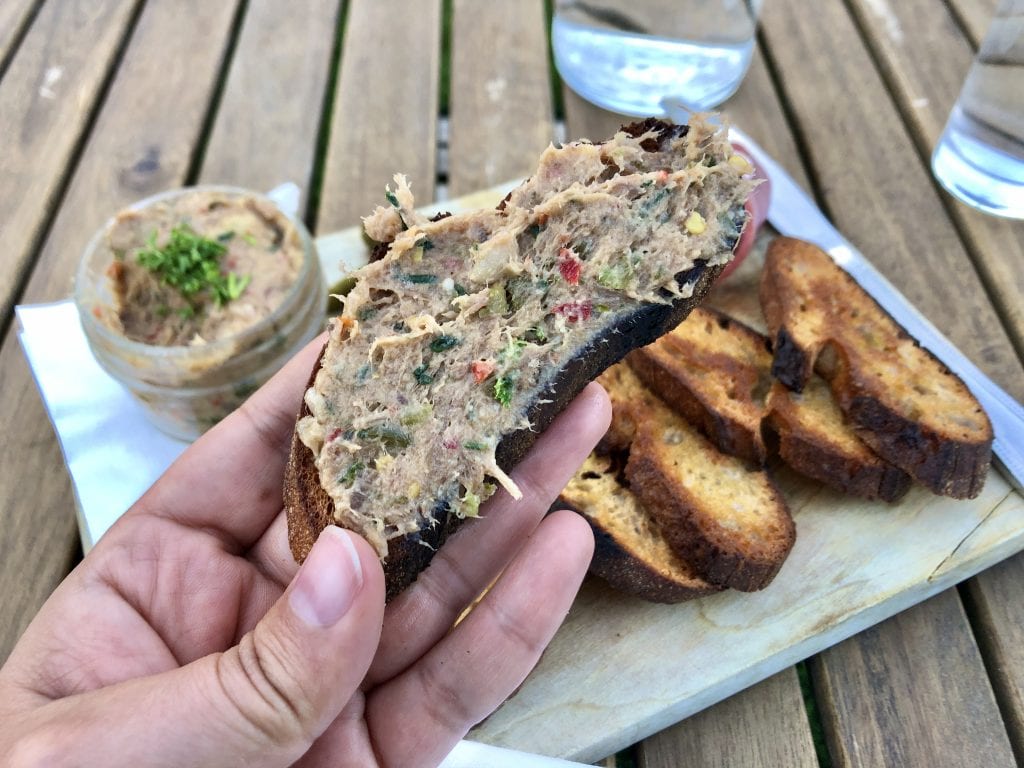 Food and Drink in the Berkshires
You might not think of the Berkshires as a culinary destination — but wait until you see what this place has to offer! Some of my favorite experiences in the Berkshires involved the fabulous local cuisine.
Be sure to double-check the opening hours, because many places are closed Monday through Wednesday.
Farm to Table Dining in the Berkshires
One nice thing about visiting the Berkshires is that so many restaurants serve farm-to-table cuisine. Here are some notable ones worth visiting:
The Prairie Whale in Great Barrington, a funky and welcoming restaurant in the Brooklyn of the Berkshires, serves products from their farm in nearby Monterey. Don't be afraid to try the pig head rillette.
Mezze Cafe + Bar in Williamstown originally served Mediterranean small plates — but has since grown to offer dishes of all sizes with New England ingredients.
The Old Inn on the Green in New Marlborough is a bit of the beaten path but well worth the stop — especially for the Sunday-Wednesday-Thursday prix fixe menu, with three locally sourced courses for just $46.
John Andrews Restaurant in South Egremont, located in an 18th century farmhouse, has been doing farm-to-table menus since 1990. They serve original dishes from artisan producers and grow quite a bit in their garden.
cafeADAM in Great Barrington not only makes use of local producers and dishes — they also feature locally foraged ingredients, like mushrooms from Chef Adam's secret spot.
The Old Mill in South Egremont features New England ingredients interpreted into new and exciting dishes — and has a commitment to using only wild or organically farmed seafood.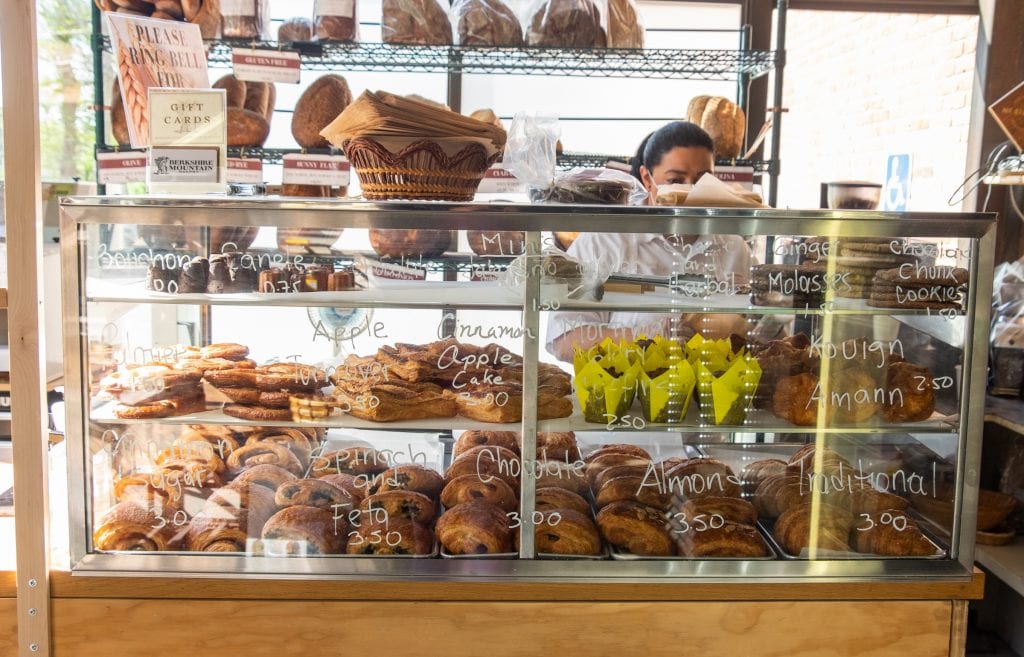 Berkshire Mountain Bakery
If you're looking for some excellent baked goods, I recommend stopping at Berkshire Mountain Bakery in the tiny town of Housantonic. (It also makes a great stop on the way to Bash Bish Falls, I found out!) This small bakery specializes in sourdough and high-end bakeries, and people from all over the region drop by to pick up loaves of bread.
I grabbed a Kouign-Amann (because I'm fancy — or, really, because I watch the Great British Bake-Off) and it was everything that pastry should be: soft but strong, flaky, covered with sugar.
There is a second location in Pittsfield that doubles as a pizza cafe! And if you really miss the bread, they deliver within the US.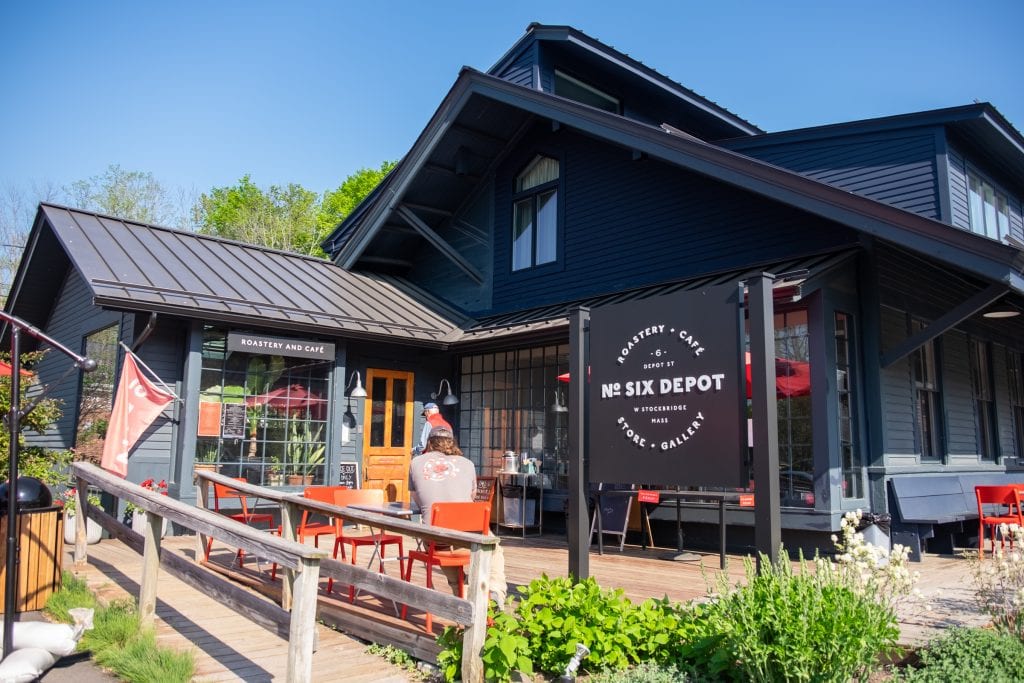 Six Depot Roastery and Cafe
Some coffeeshops are worth going out of your way — and Six Depot Roastery and Cafe in West Stockbridge is well worth the visit. This cafe takes coffee and tea SO seriously. They only serve coffee from sources around the world they've evaluated to be of the highest standards.
This is a wonderful cafe to visit for breakfast or brunch. There's plenty of indoor and outdoor seating. They serve an assortment of bakery treats and light meals. I enjoyed a fantastic coffee and a Spanish tortilla. And the town of West Stockbridge is adorable.
While Six Depot is my favorite coffeeshop in the Berkshires, there are plenty more you can visit! (I tried to visit THEM ALL! And got to almost all of them!) My second-favorite is Tunnel City Coffee, which pairs well with a visit to the Clark Institute. (There are a few locations but I recommend their flagship in Williamstown, which is huge, has a giant case full of gorgeous pastries, and has a jovial student crowd.)
Some other places with excellent coffee are Stockbridge Coffee and Tea in Stockbridge, Shots Cafe in Lenox, and Fuel in Great Barrington.
Hilltop Orchards
You might see Hilltop Orchards in Richmond on your Berkshires map — and come here for the apple picking. Or for tasting the local artisanal cider from Jmash Cidery. And let's not forget the local wine tasting from Furnace Book Winery. There are even hiking trails with great mountain views.
But one item stands out here. CIDER DONUTS.
Holy hell, these cider donuts may be the best cider donuts I HAVE EVER HAD IN MY LIFE. They're on the small side, almost unfathomably moist, and covered with delicious cinnamon sugar.
I ordered two and somehow ended up with three in my bag. IT WAS NOT ENOUGH. I should have gotten six for $5!
Trust me…if for no other reason, you need to come here for the cider donuts. This is probably one of my top three things to do in the Berkshires. There's a reason why everyone recommends them!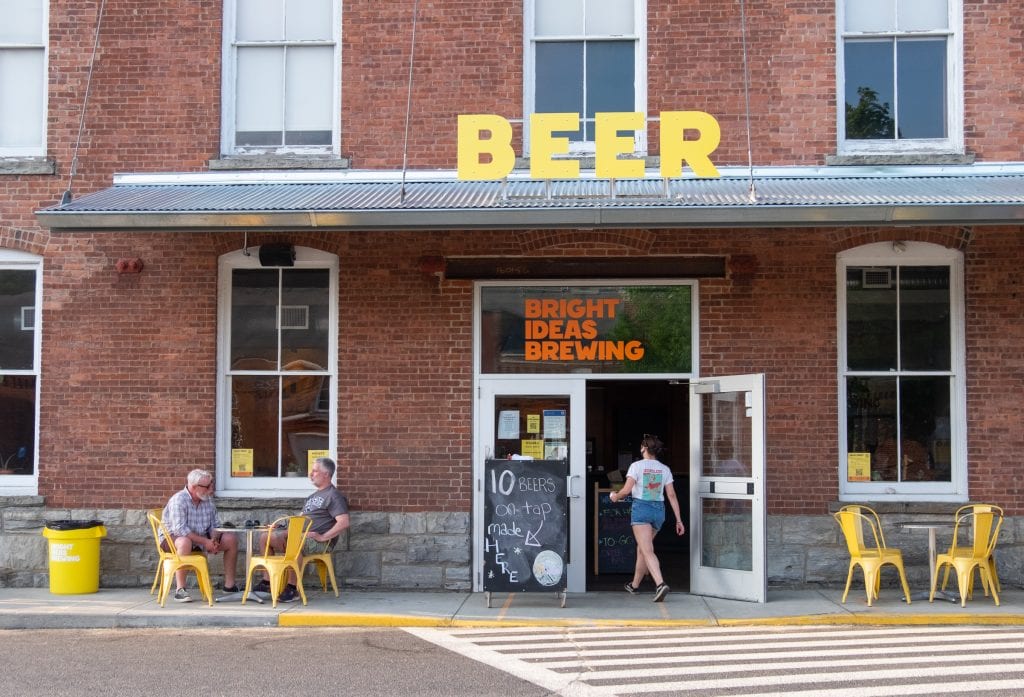 Bright Ideas Brewing
One of the cool things about MASS MoCA in North Adams is the ecosystem that grew around it — cool new hotels, restaurants, coffeeshops, and bars. And I enjoyed spending an evening at Bright Ideas Brewing!
This brewery features a rotating selection of delicious home-brewed beers — some made with international ingredients. I particularly enjoyed the Northern Lights, made with an unexpected ingredient — taiheke from New Zealand!
I also appreciated that the brewery was around the corner from my hotel, Porches at MASS MoCA, so I could happily imbibe without worrying about driving.
Other craft breweries worth visiting in the Berkshires are Berkshire Brewing Company in South Deerfield, Shire Breu-Hous in Dalton, Big Elm Brewing in Sheffield, and Barrington Brewery and Restaurant in Great Barrington.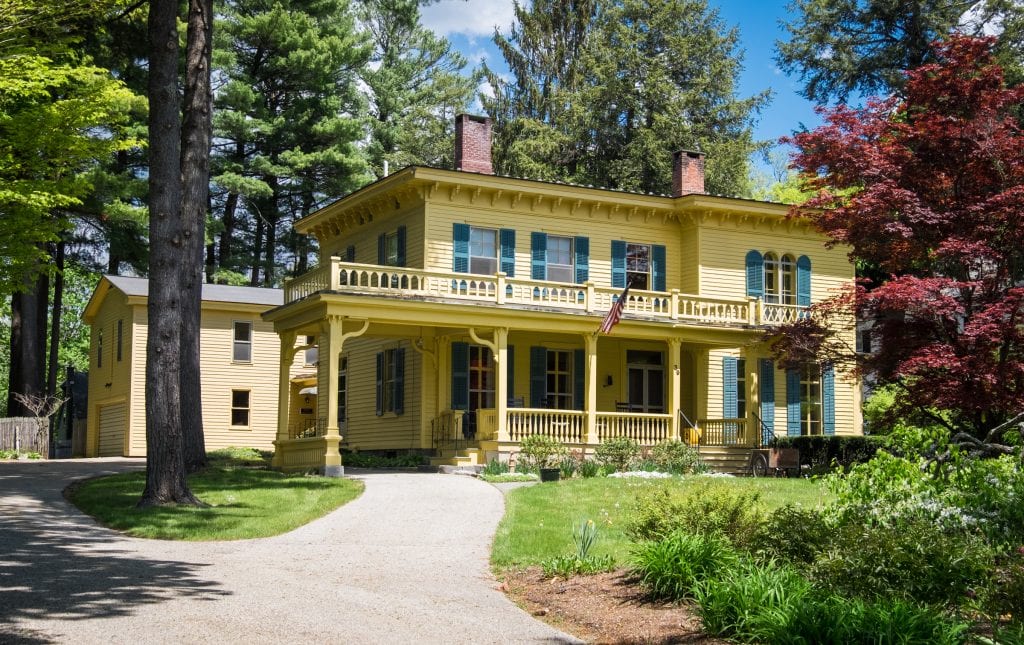 Where to Stay in the Berkshires
If you're looking to stay in the Berkshires, you should decide whether you want to concentrate on the south (Stockbridge, Lenox, Lee, Great Barrington) or north (North Adams, Williamstown, Pittsfield). Technically you can do it all in one trip, as I did.
I chose to try out two nights in the south at the Red Lion Inn in Stockbridge and one night in the north at Porches at MASS MoCA in North Adams. These are two small, independent hotels, the kinds of places I love to stay. Both hotels hosted me on a comped media stay.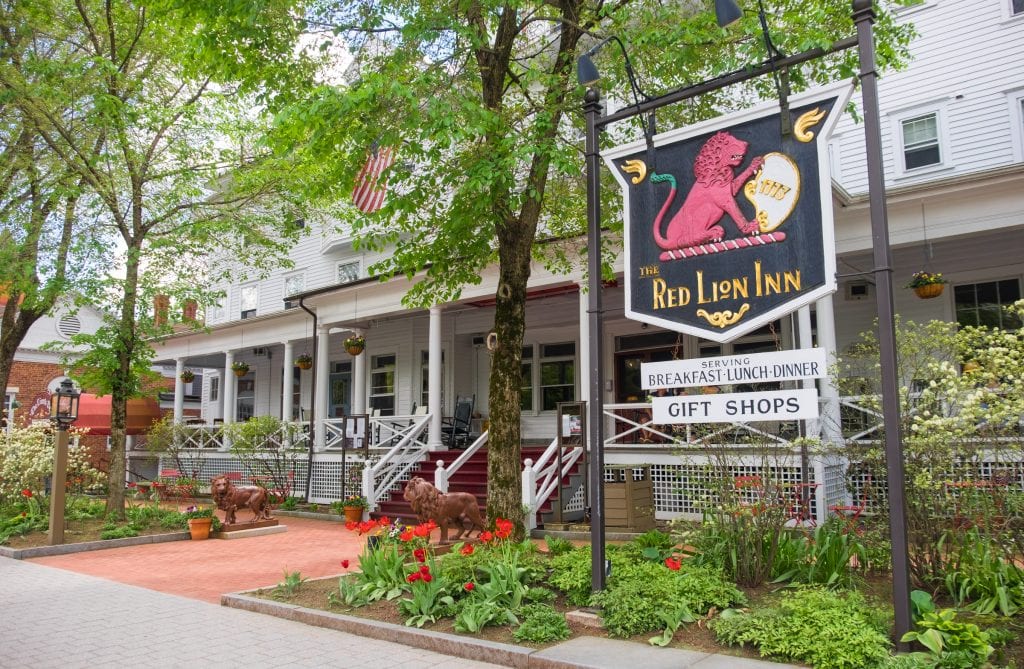 Red Lion Inn
As soon as I told my friends I was visiting the Berkshires, several of them told me, "Oh, are you going to the Red Lion?" If anywhere is THE place to stay in the Berkshires, it's here.
The Red Lion Inn is one of the oldest continuously operating inns in the United States, having been open since 1773. Today, the inn has expanded and covers several buildings within a few blocks — including Maple Glen, the building where I stayed.
The Red Lion is located in downtown Stockbridge, which I think is one of the best places to base in the Berkshires. Not only is it a beautiful town with lots to see and do, it gives you easy access to Lenox, Great Barrington, and nearby small towns; plus, if you want to do Williamsburg and North Adams for the day, this part of the state is less than an hour away.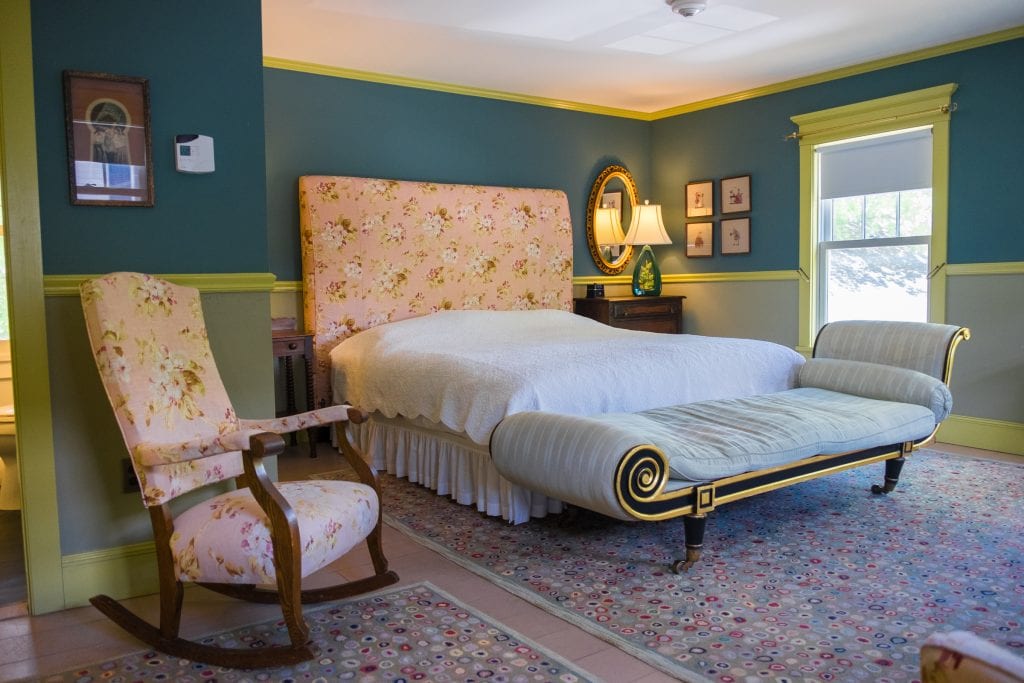 This was my queen room with a fun mix of colors and patterns.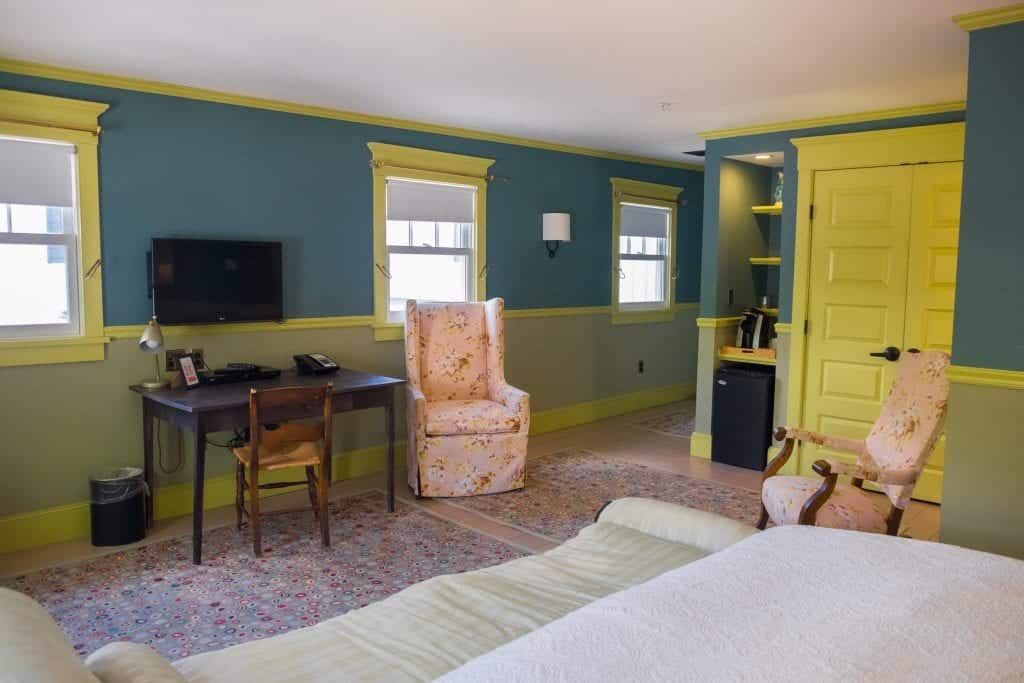 Lots of seating and a good area for working, if you need to.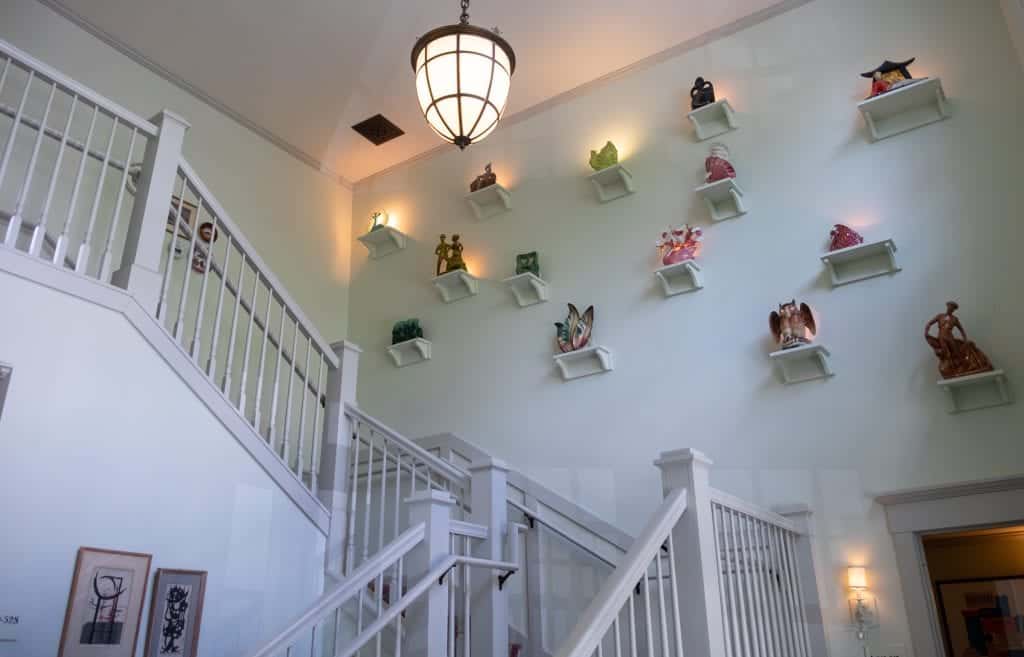 I loved the display sculptures in Maple Glen!
My room blended country charm with modern amenities. I appreciated the large size — and that it came with a decent-sized bathtub! The wifi worked well — very important, as Stockbridge is a dead zone for phone signal — and it was nice and quiet at night.
I went to the restaurant one night, which serves classic Yankee cuisine. The restaurant, the pub, and even the front porch feel like a gathering place in Stockbridge, with interesting people passing through.
One tip: don't bring all your bags when you check in. I did, then I found out I had to schlep them outside and down the street to another building.
Rooms from $148 per night.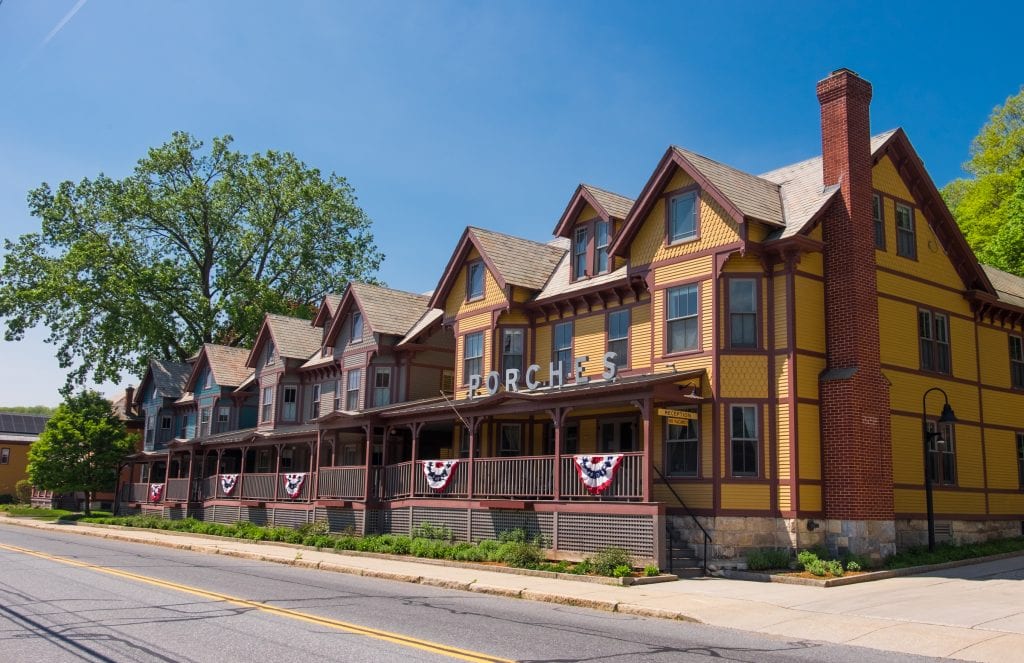 Porches at MASS MoCA
North Adams is all about reinvention, and Porches at MASS MoCA is one of the coolest building concepts I've seen. The hotel is built from a long strip of 19th century Victorian row houses along the Hoosic River, reconstructed and joined into one long building.
Porches calls itself "whimsical" frequently — and they love the phrase "granny chic." Personally, I loved it! Such a cool mix of vintage and modern accessories, a vibrant color palette, homey and comforting. It fits North Adams perfectly.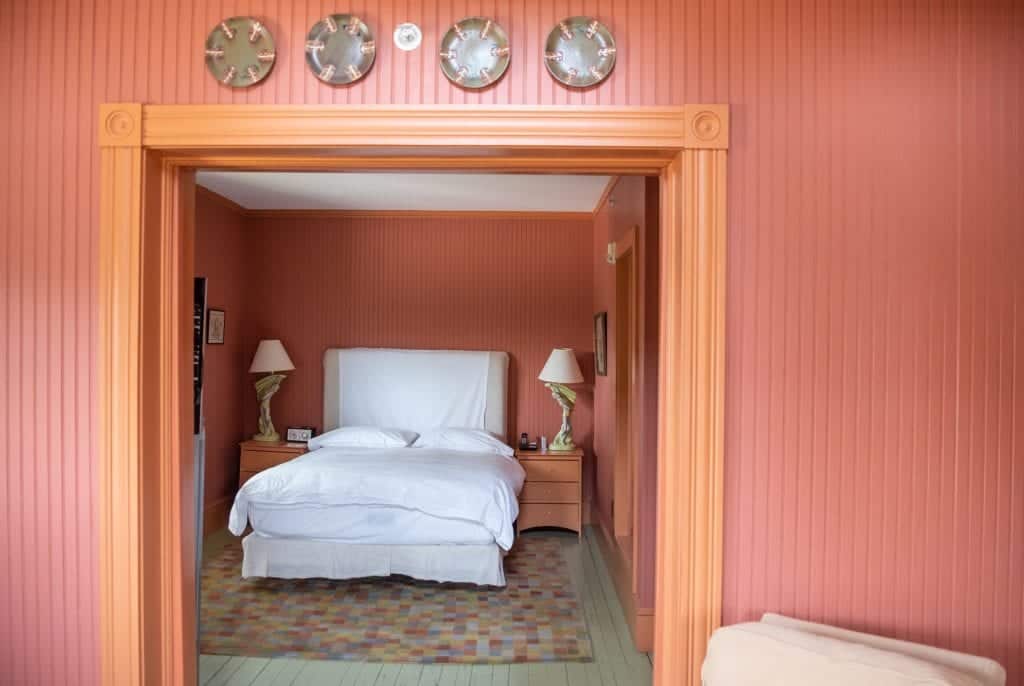 I loved the colors, those lamps, and the divider between rooms.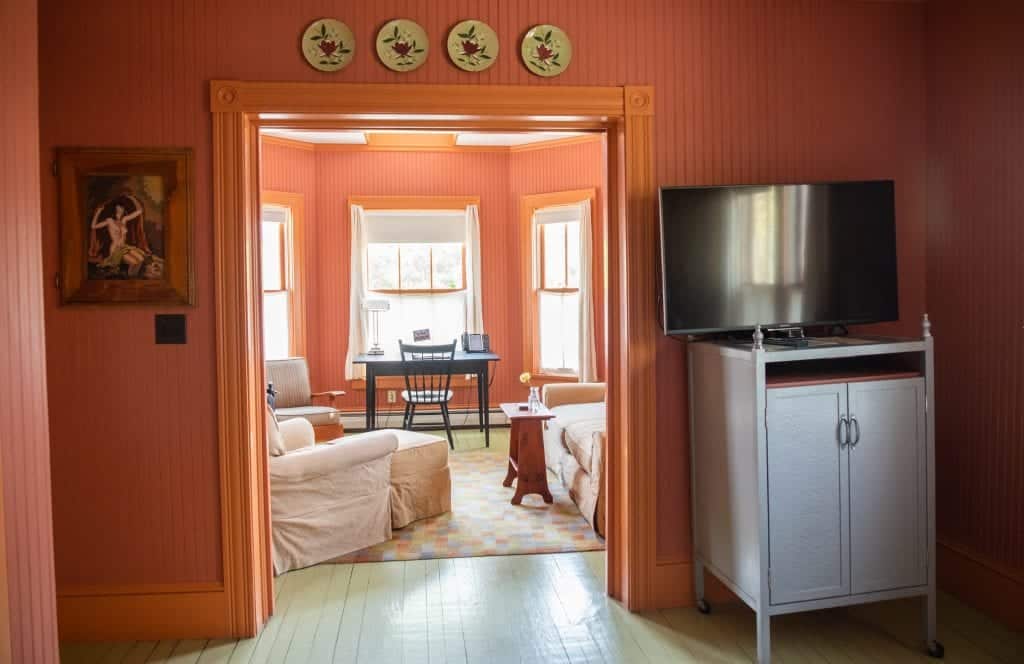 This is full-on granny chic and I loved it.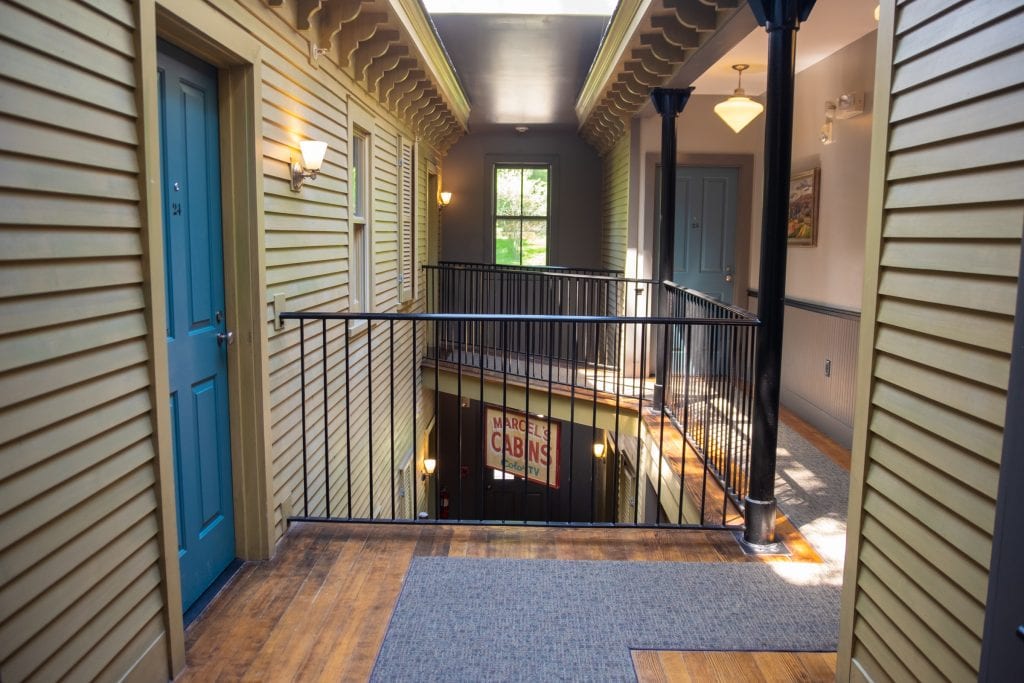 This was the inside of one of the Victorian houses — the indoor/outdoor mix kind of reminded me of Vegas, believe it or not.
North Adams makes a good base for visiting the northern part of the Berkshires — towns like Williamstown, Lanesborough, Pittsfield, Florida, and Cheshire. And Porches is right across the street from MASS MoCA — which meant I could enjoy two beers at Bright Ideas Brewing without having to drive!
If you want to hang out at Porches, there are plenty of rocking chairs on the front porches, as well as a pool area in the back.
Rooms from $149 per night.
Overall, these were two great places to stay in the Berkshires, but they were so different! Overall, I loved the location and history of the Red Lion, but I preferred the design and vibe of Porches. If you're coming to the Berkshires for three nights and don't mind changing accommodation, why don't you try both?
See more places to stay in the Berkshires here.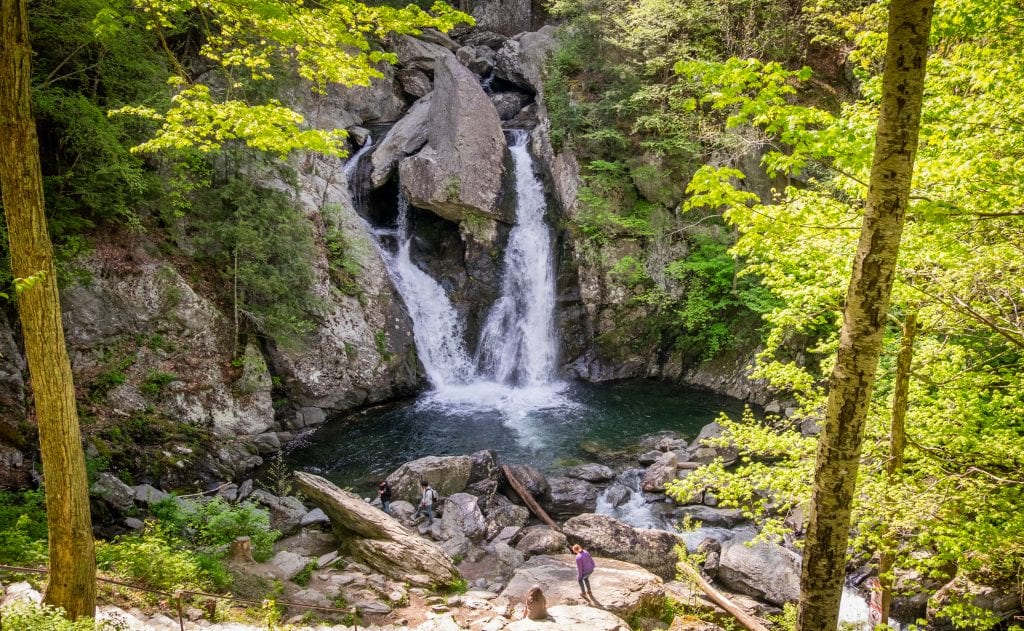 Berkshires Travel Tips
Here are some things you should know before traveling in the Berkshires:
Phone signal is poor in parts of the Berkshires. In fact, the entire town of Stockbridge is a dead zone for phone signal, which shocked me. If you're using your phone for GPS, as I did, you should load directions while you have access to wifi.
The Berkshires are quiet during the week, especially outside high season. I visited from Monday through Thursday, which I thought would allow me fewer crowds. It sure did — and TONS of places were closed! You should check to make sure your favorite attraction isn't closed when you're visiting.
Prices can quickly snowball in the Berkshires. Most museums and historic sites cost around $20. That can quickly add up when you're doing three or four in a day! It's best to figure out before you go how much you want to spend and what your biggest priorities are.
Look for combination tickets if you're hitting up a lot of museums. You can buy a combination ticket to MASS MoCA, the Clark Institute, and the Williams College Museum of Art for $34. Pick it up in any of the three spots.
A lot of coffeeshops in the Berkshires close at 2:00 PM during the week. I found this disappointing, as I love a midafternoon coffeeshop visit when I travel.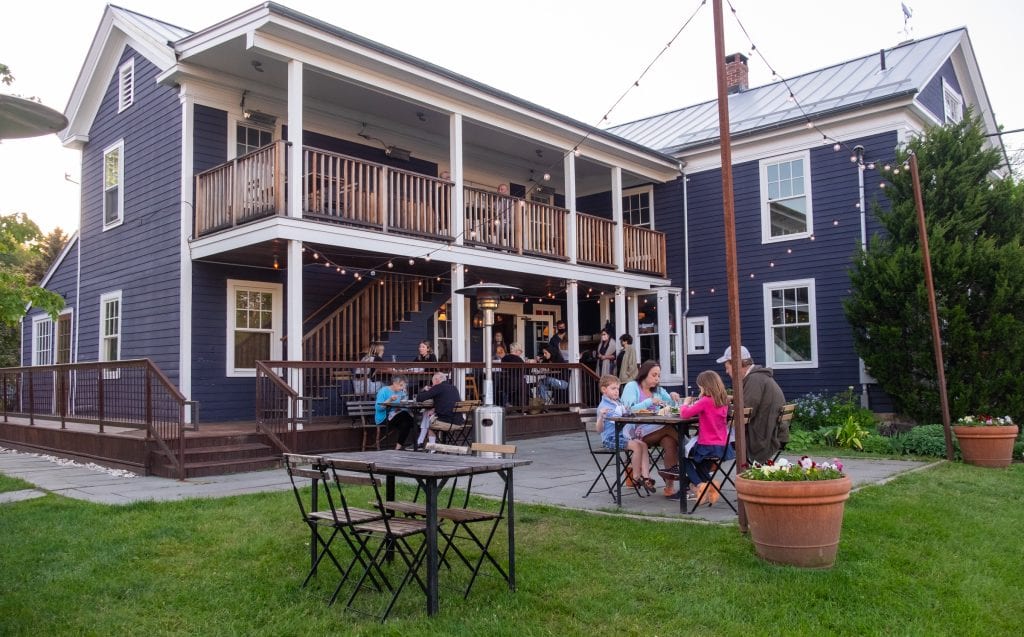 Best Time to Visit the Berkshires
Most people say that the best time to visit the Berkshires is either the summer or the fall. The summer because it's when the most events are on — Tanglewood, Jacob's Pillow, all the theater performances — and the fall is when you get the best foliage.
Keep in mind that the absolute busiest time in the Berkshires is during summer and fall weekends. You can expect big crowds and high prices with both peaking on the Fourth of July, Labor Day, and Columbus Day.
If you're looking to experience the best foliage in the Berkshires, time your visit from late September through mid-October. Columbus Day is usually pretty solid for foliage. Though it's always a smart idea to check an almanac as this can vary from year to year.
I visited the Berkshires in mid-May and it was a surprisingly good time to visit. There were no performances going on, but the weather was absolutely glorious; it was actually much sunnier and warmer than Boston! (That doesn't always happen, though. May in New England can often be chilly and rainy.)
Winter is a slow and quiet time of year — but this is a great time to visit the Berkshires if you're looking to ski, snowshoe, or bundle up by the fireplace.
Keep in mind that early spring in New England is "mud season" — and most if not all of April falls into this category. Spring hits later here than many parts of the US.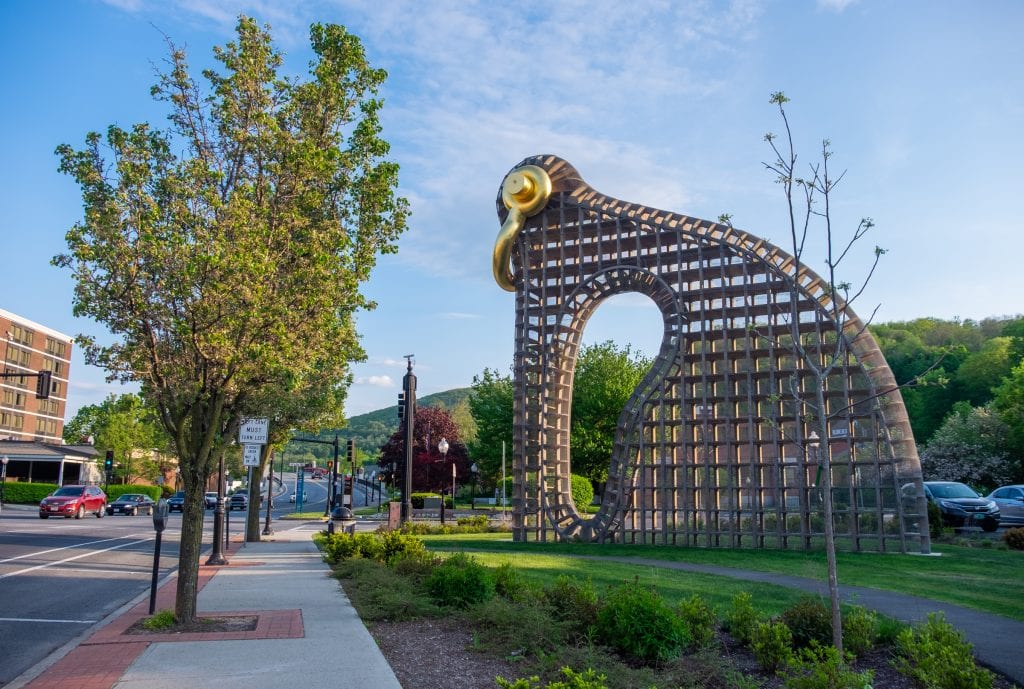 How to Get to the Berkshires
You need a car in the Berkshires. Can you do the Berkshires without a car? I'm sure someone has, but I really don't recommend it.
Everything requires driving. Even if you base in a town like Stockbridge, getting to local attractions like the Norman Rockwell Museum, Chesterwood, Naumkeag, and the Berkshire Botanical Gardens requires a 10-minute drive!
Most people drive to the Berkshires. Depending on where you base, it's about a 2:15-2:45 drive from Boston and a 2:45-3:15 drive from New York City.
If you're flying to the Berkshires, the closest major airport is in Albany, about a 45-minute drive from Stockbridge.
There are bus and train connections to Pittsfield.
Are the Berkshires worth it?
Yes! Absolutely! I loved my trip to the Berkshires, and my only regret was that I waited so long to visit this wonderful part of my home state.
And to my fellow Bay Staters, New Englanders, and tri-staters — if you haven't been to the Berkshires yet, maybe it's time for you to make the trip! Pick a long weekend and start researching. I think you'll fall in love with this beautiful part of the world.
Planning a local trip? I can help!
Where to Stay in Boston: Best Neighborhoods and More
Best Day Trips in Massachusetts and Beyond
Best Time to Visit Boston (and Massachusetts)
Hudson, New York: A Beautiful Small Hudson Valley Town
See all Massachusetts posts here.
Thanks to the Red Lion Inn and Porches at MASS MoCA for hosting me for three nights altogether in the Berkshires. I also received comped admission to the Norman Rockwell Museum, Naumkeag, Chesterwood, The Mount, Berkshire Botanical Garden, Ventfort Hall, Hancock Shaker Village, Clark Institute, MASS MoCA, the Berkshire Museum, and Arrowhead. All opinions, as always, are my own.
The post 33 Best Things to Do in the Berkshires appeared first on Adventurous Kate.