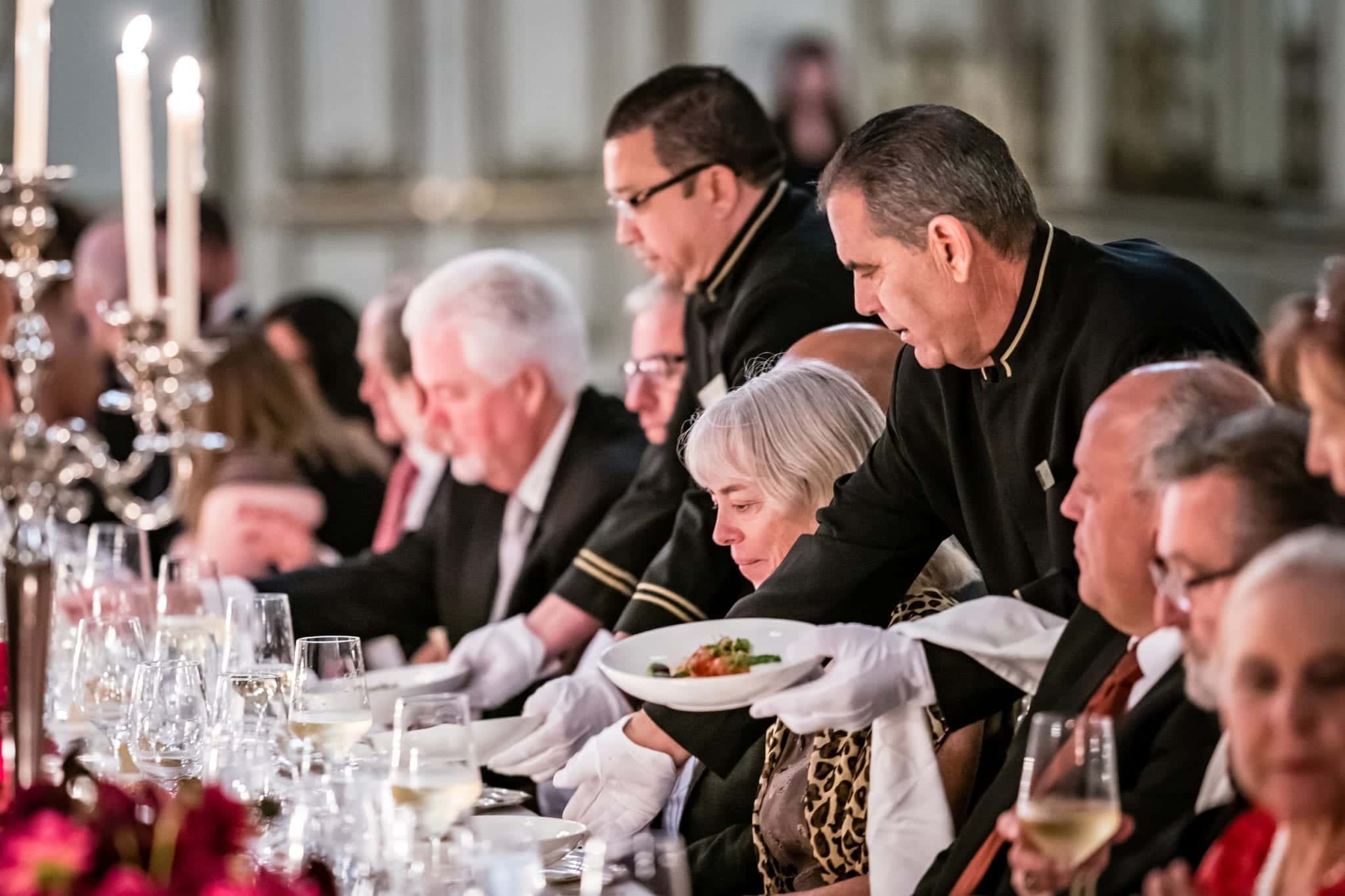 This is sponsored advertising content by Chase. All opinions, as always, are my own.
There are lots of reasons to go to San Francisco: A desire to ride a cable car. A craving for cioppino and Napa reds. An intense longing to walk up and down hills.  
But I've never gone to San Francisco for the purpose of indulging my British Royal Family fascination — until now. 
I attended one of Chase and British Airways' cardmember events: a Royal Soirée at the Fairmont San Francisco. At this exclusive event, we shared a four-course meal with Chef Darren McGrady, former personal Chef to Queen Elizabeth II, and later to Prince Charles, Diana, Princess of Wales, Prince Harry, and Prince William. 
Fittingly, this British event is presented by the British Airways Visa Signature Card from Chase. This was my first-ever miles card! Years ago, I earned 100,000 Avios and used them to fund my flights around Europe for several years. (Flights around Europe are one of the best value uses of Avios, and I could fly from anywhere in the UK to anywhere in Portugal or Spain for just 4,500 Avios!) 
And while the Avios themselves are a nice reward, being a credit cardmember of the British Airways Visa Signature Card allows you to attend events throughout the year like this one. Follow the link here to see a gallery of the amazing experiences cardmembers can access.
The Main Event
The Fairmont San Francisco is arguably the most iconic luxury property in the city. As you step inside, gold and marble columns fill the high-ceilinged lobby. It's a perfect place to dress up, and while the event is Black Tie Optional, I ignore the "optional" and rock an elegant cobalt gown with an asymmetrical hemline and shimmering chandelier earrings. 
I walk into the room and accept the offer of a glass of champagne. And there he is — Chef Darren McGrady. Chef McGrady was the personal chef to Queen Elizabeth II for many years; afterward, he was the personal chef to Prince Charles, Diana, Princess of Wales, and Prince William and Prince Harry. We're kicking off the evening with him talking about his favorite memories while working for the Royal Family. 
The older I get, the more I appreciate people who are able to tell the same stories over and over again as if they're telling them for the first time, with excitement and enthusiasm. Chef McGrady has undoubtedly told these same stories hundreds of times. But from the wonder in his voice and the big smile on his face, I can tell how much these memories mean to him. 
The Queen loves anything chocolate, he shares. Chocolate cake is her favorite. But she's not a fan of scones — she crumbles them onto the ground for the corgis to lap up! 
William may have inherited his grandmother's sweet tooth. Growing up, he would eat Chocolate Chip Haagen-Dazs straight out of the container and would talk about his life and dreams. He said he wanted to be a police motorcyclist when he grew up. 
William's favorite dish was chocolate biscuit cake, a crispy dish made from layering biscuits with chocolate. "It was so fun when I heard that Prince William had chosen the chocolate biscuit cake as his groom's cake. It was his all-time favorite." 
And then there was Harry. "Harry was always my favorite and so much like the Princess," Chef tells us. He remarks that he always found it ironic that Harry's wife Meghan, the Duchess of Sussex, joined the Royal Family at age 36 — the same age that Diana left it.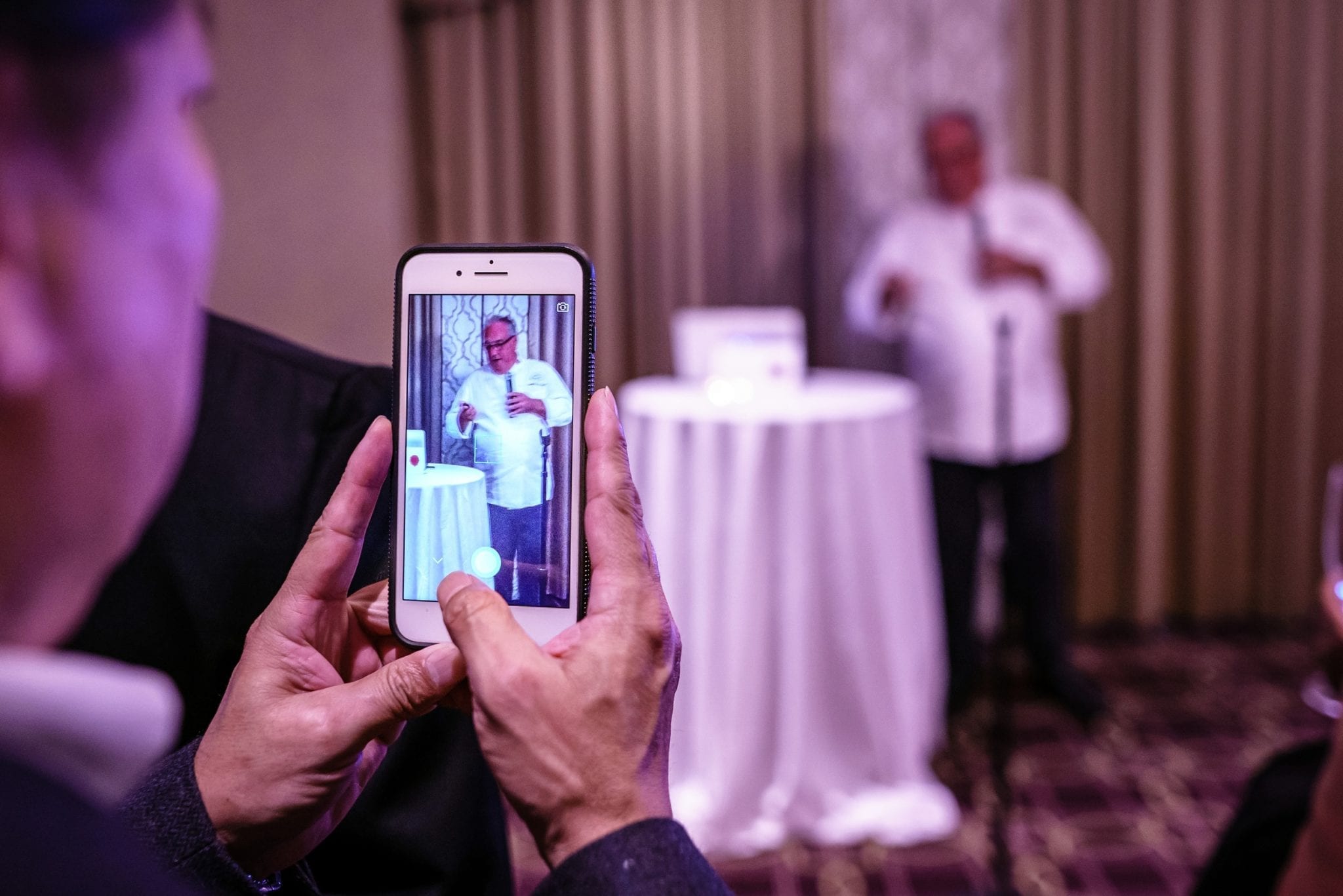 Princess Diana passed away when I was thirteen years old. The stories people tell of her reflect her dignity and compassion. It's easy to forget that Diana cared for people living with AIDS, often holding children dying of AIDS, at a time when these people were reviled by the world. 
Chef McGrady told us that Diana once asked him to dance at a traditional Scottish ceilidh. He didn't know how! He danced with her anyway (how could he say no?!) — but he thought he was the worst person there and was embarrassed, wondering what the Queen and Prince Charles though.  
He promptly signed up for Scottish dancing lessons — and his move paid off. He and the Princess went on to dance together for the next 11 years. 
Diana had quite the circle of friends, and once she came back to Kensington Palace with Gianni Versace, Elton John, and George Michael. "And I stood there thinking, 'This is cool,'" Chef McGrady says with a laugh. 
As for Diana's culinary proclivities, she often requested Chef McGrady make fat-free versions of dishes for her. (Oh, the nineties — back when we thought fat was the enemy!) At one point, Oprah Winfrey was a guest and eating a fat-filled version of Diana's low-calorie entree!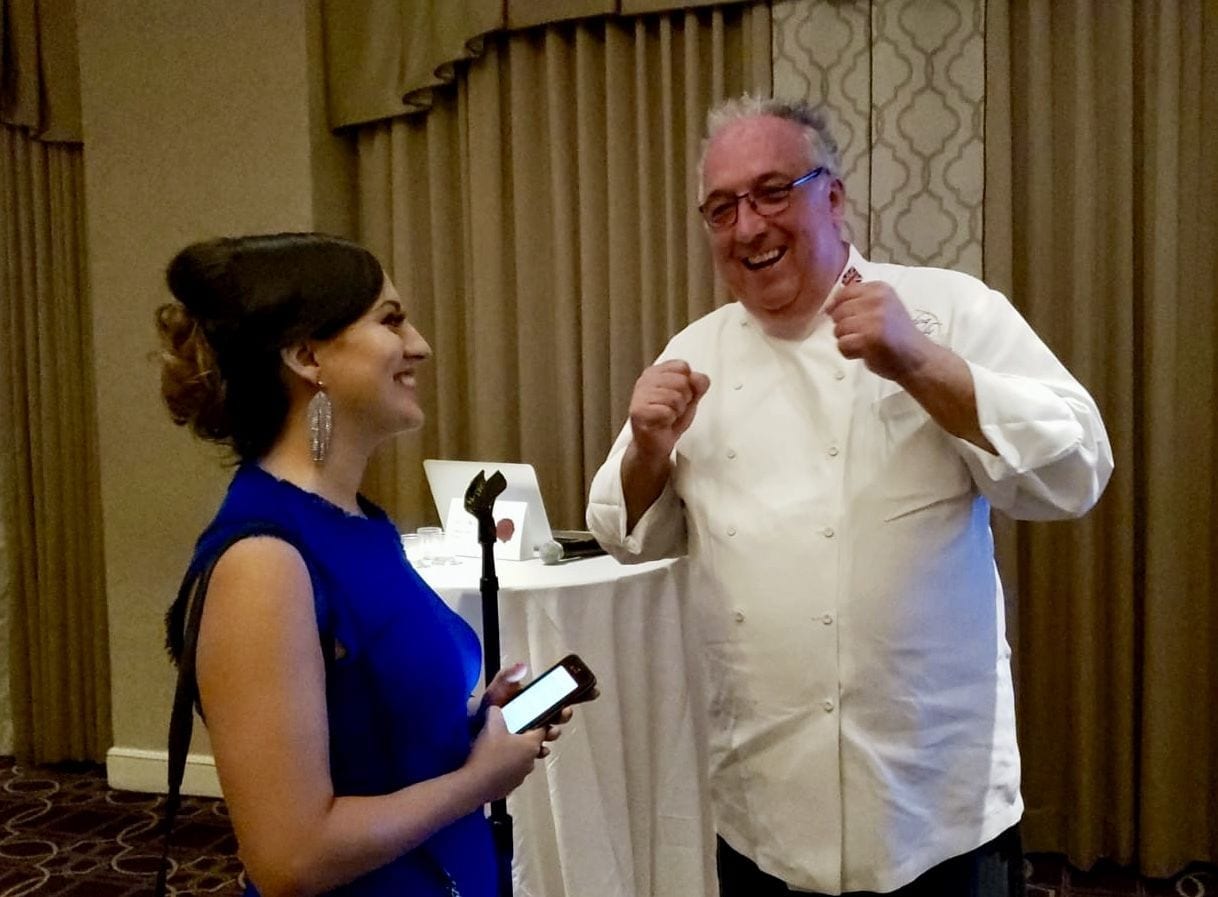 I'm enthralled at these stories — honestly, I could listen to Chef McGrady all night. At any rate, I go up to him at the end of his talk to ask a final question. 
"Chef," I ask, "What about comfort food? Are there any comforting dishes that the Royal Family loved?" 
"Cottage pie," he says without a missing a beat. Whenever William and Harry came home after being away for a while, he told me, they would often request cottage pie — a meat pie topped with a mashed potato crust. Both of them loved it with cheese on top. 
"And I taught them to appreciate a roast chicken," he adds with a smile. "When I saw that Harry proposed to Meghan over roast chicken, I thought, 'Yes! I taught him something!'"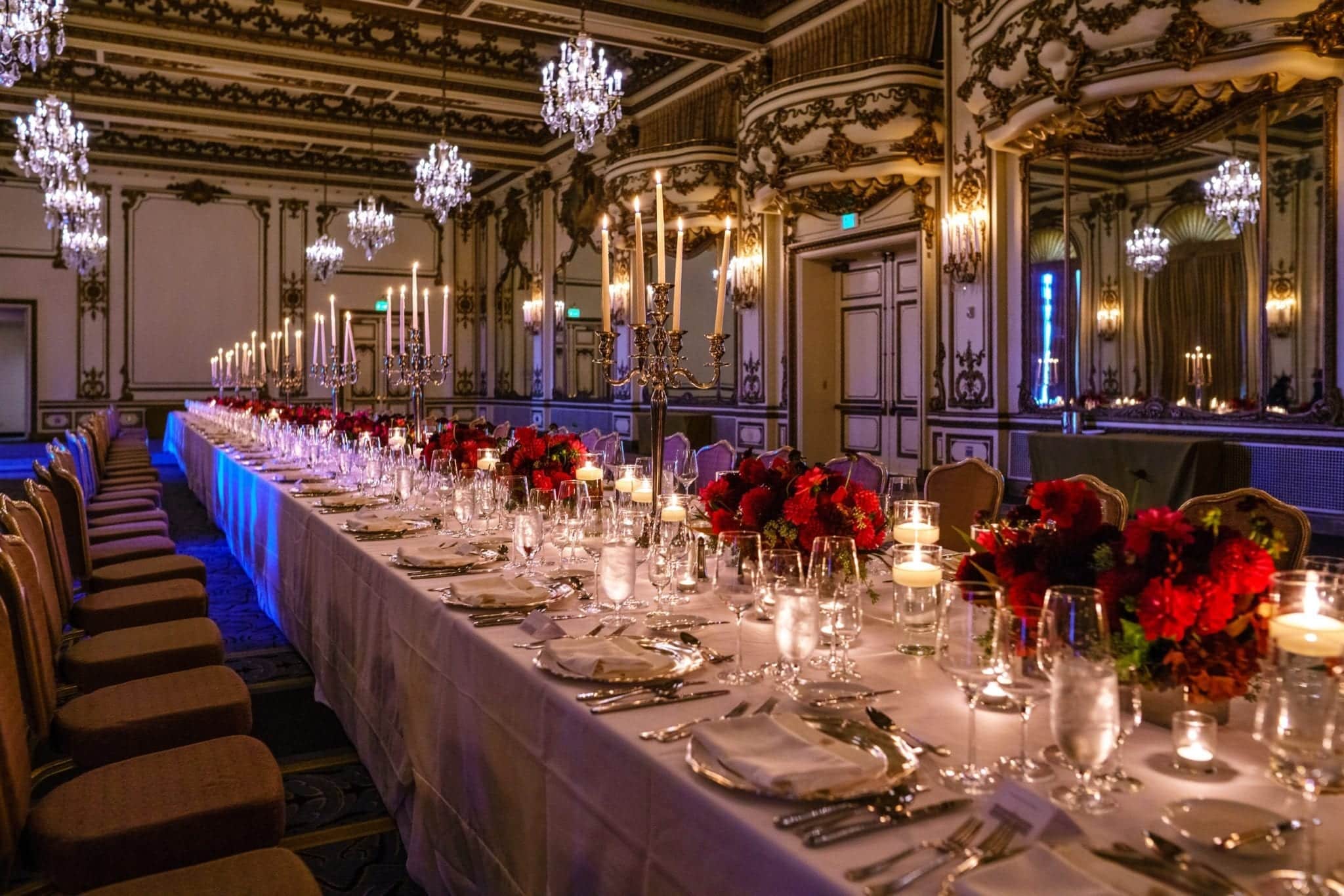 A Royal Meal
The lights are dim, the candles are lit, and the long table is something you'd expect to see in Buckingham Palace. Chef McGrady gives us a brief overview of the meal and soon the first course is served with elegant flourishes by the wait staff.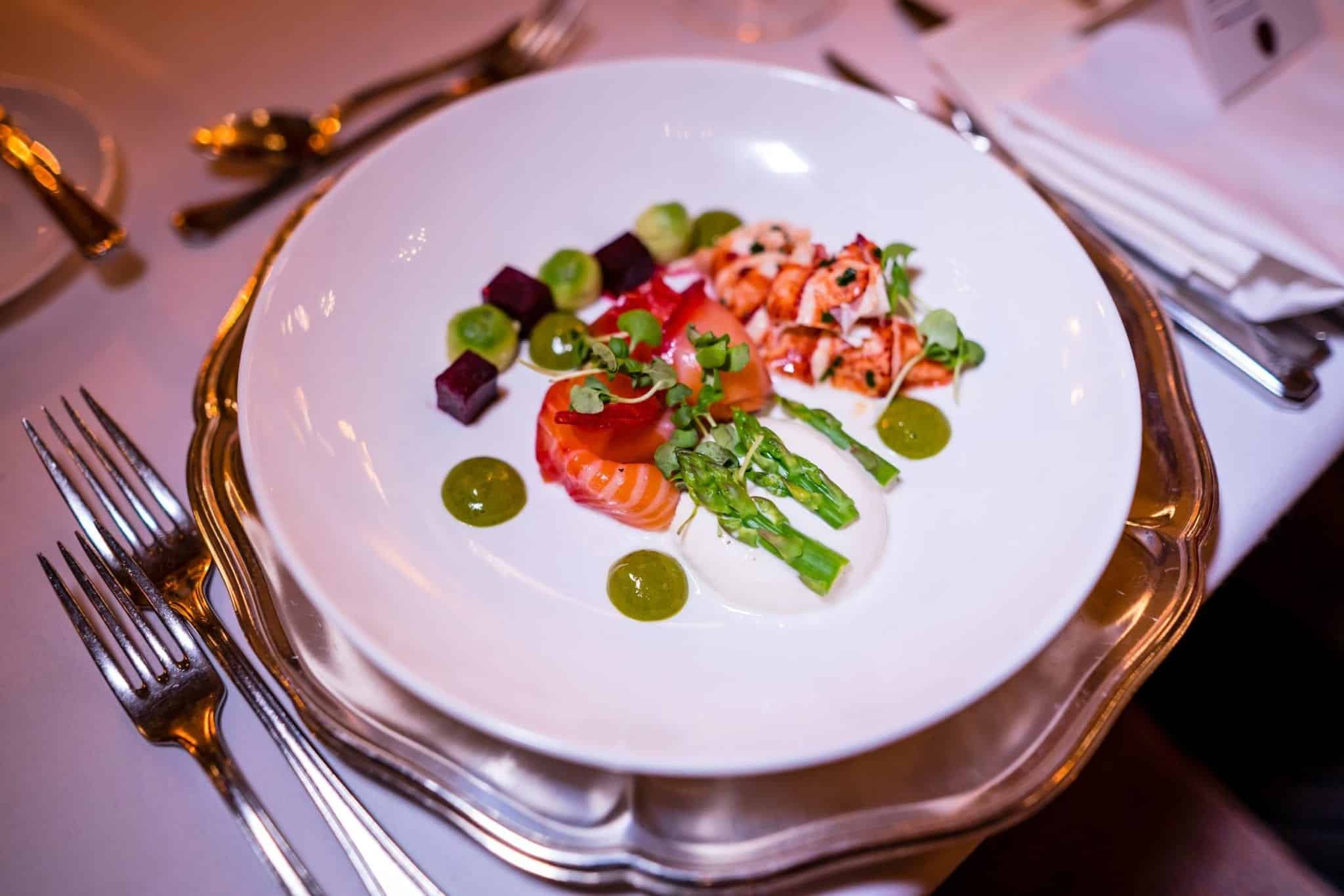 First we have beet-cured salmon with a horseradish panda cotta and marinated lobster tail. It's served with an Austrian white wine. 
The second course is a parsnip and apple soup with an onion bhaji and cilantro oil. (Harry was the big fan of Indian food in the family, Chef McGrady told us.) And a white wine from Santorini, of all places, honors the Royal Family's Greek roots. 
Next up is a seared beef tenderloin with a Zinfandel wine reduction, sage derby scalloped potatoes, baby carrots, and wilted brussels sprouts. The beef lives up to its name with its tenderness, and a knife slices through it smoothly. A red wine from Napa accompanies our dish.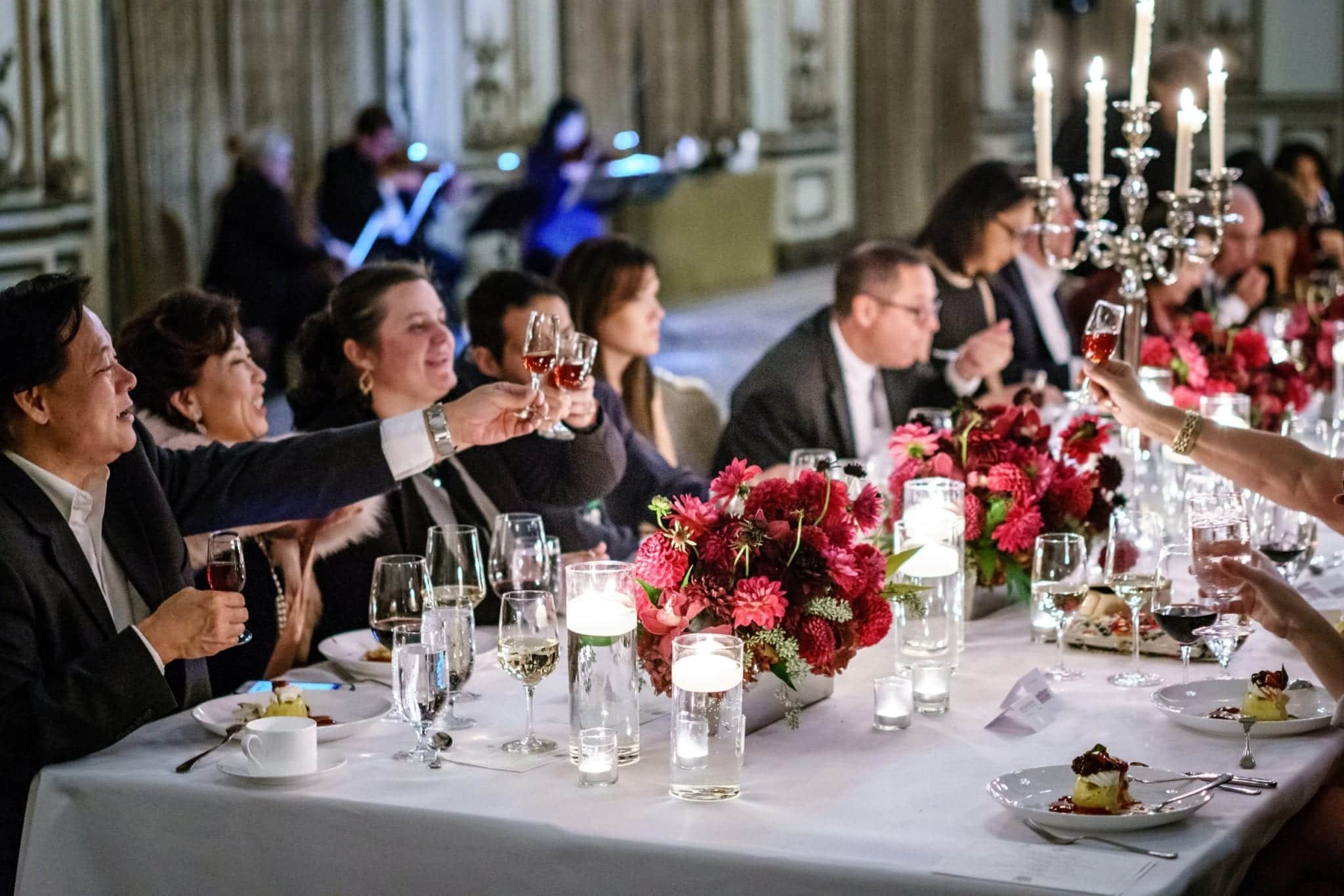 Finally, the meal concludes with a bread and butter pudding with raspberry coulis, salted caramel sauce, clotted cream, and a compote of soft berries. Interestingly, it's served with a glass of sloe gin as a digestif! 
Satisfied from the delicious food, cheeks pink from the wine, and smiling from Chef's stories, I say goodnight to my new friends and revel in the joy of the evening. 
Upon my return to my room, I find a surprise: a copy of Chef McGrady's cookbook, The Royal Chef at Home, and two of William's beloved chocolate biscuit cakes.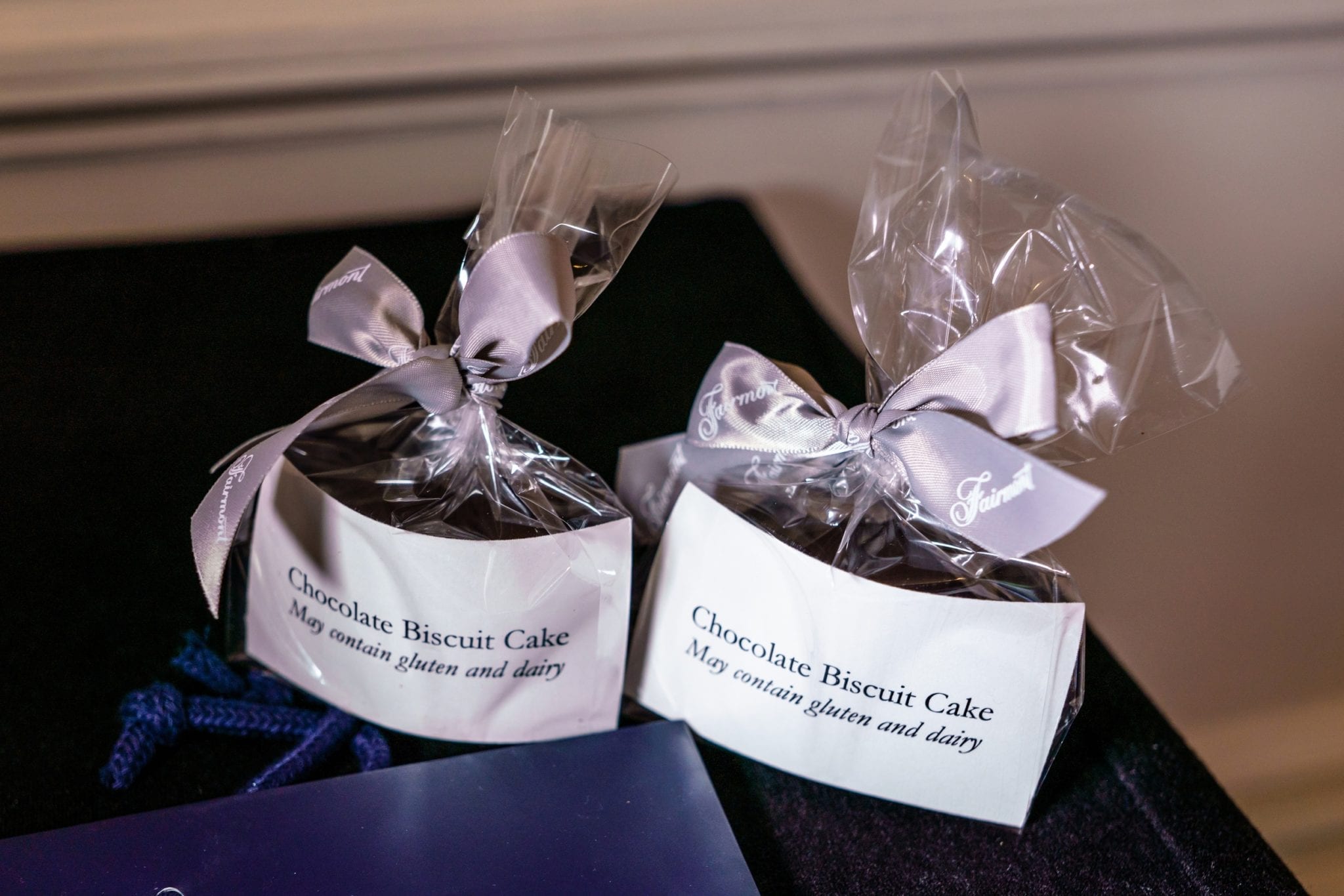 The Morning After
I've got a few hours to kill before flying home to New York, and I join my fellow attendees for a British-themed breakfast downstairs. Eggs and British-style bacon, of course, and sausages, black pudding, mushrooms, tomatoes, and baked beans. Plus some scones for good measure. 
I look at the bacon and smile — suddenly I remember another of Chef McGrady's stories last night. William and Harry wouldn't eat brussels sprouts as kids — but once he cooked them in bacon, they couldn't get enough of them! I wonder if that love of bacon led to Harry bringing a late night delivery of bacon sandwiches to William's wedding. 
This was an evening I'll remember for a long time — and from the reaction of my friends so far, I'm going to be talking about this event for a long time.  
The post A Royal Soirée in San Francisco appeared first on Adventurous Kate.