August is a month when things are supposed to slow down — at least in Europe. This is the time when everyone leaves their jobs and heads to the sea for a few weeks.
And we did! The Black Sea in Varna, that is. Plus a brand new region in Italy, and some local exploration here in Prague.
Even so, this felt like quite a busy month, filled with lots of plans and activities.
And a quick note — in case you missed it, I launched my new CBD line, AK CBD, last week! We are currently offering 20% off with the code SNEAKPEEK until September 10 only, so if you're intrigued, now is the time! You can see the shop here.
Destinations Visited
Prague, Kamenný P?ívoz, Posázavská stezka, and Petrov, Czech Republic
Aosta, Chanavey, Rhemes-Notre-Dame, Bruil, Chaudonne, Pellaud, Cogne, Valnontey, Quart, Punta Helbronner, Fréty, Courmayeur, and Pré St. Didier, Italy
Varna, Bulgaria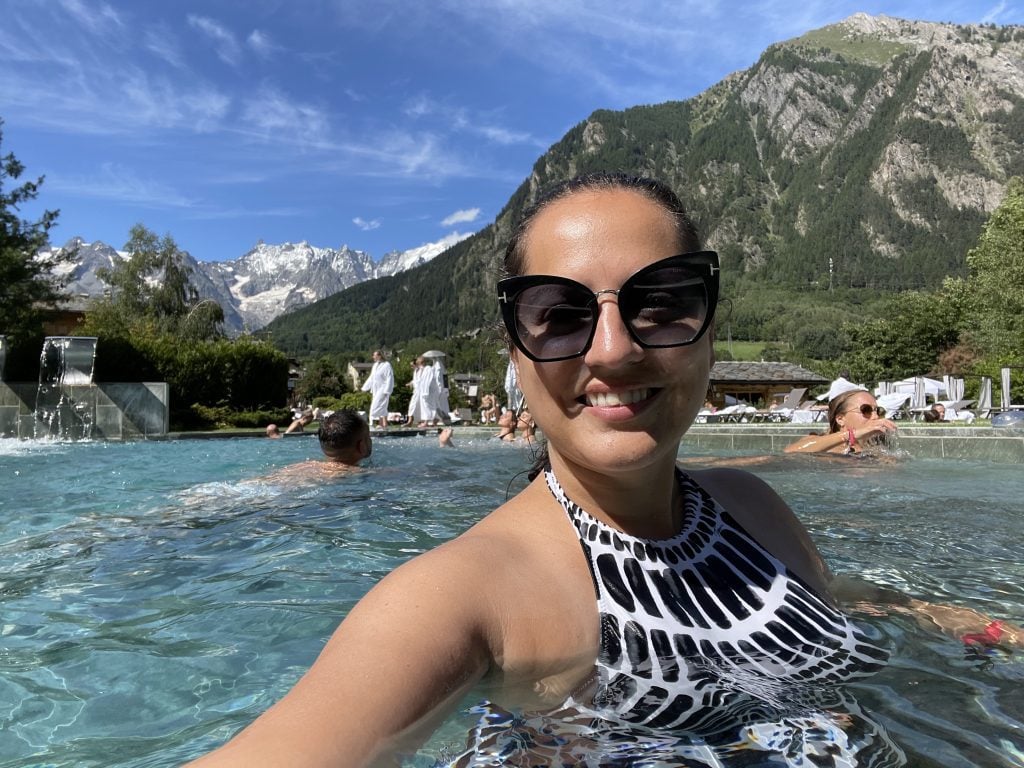 Highlights
Turning 37! I've been lucky to spend the past few birthdays in different countries — 36 in Croatia, 35 in both Azerbaijan and Georgia, 34 in Austria — but this year I didn't feel like going anywhere. I guess the Czech Republic still counts as a new birthday country!
We kept it simple. Charlie and I went to The Italians for a tagliere from Emilia-Romagna and a pizza margherita (the closest thing to New York-style pizza I've found in Prague so THAT IS WHAT I WANTED on my birthday), plus Franciacorta, red wine, limoncello, and when I hemmed and hawed over deciding between three desserts, Charlie surprised me and ordered all three. We went out for Mexican with a few friends a few days later.
A fantastic trip to Aosta Valley. Charlie and I spent a long weekend in Valle d'Aosta, the northwesternmost region of Italy, right up against France and Switzerland. This was my 18th Italian region and Charlie's 19th Italian region, and we went on a whim because we had some RyanAir credit to use up by the end of the year.
WOW. We might have gone in to check it off — but I really loved Aosta Valley!! Such a beautiful region filled with tall craggy mountains and verdant green valleys in between. Beautiful clear blue-green lakes, castles with raised wine terraces, and snow-covered Mont Blanc!
I feel like this region doesn't get nearly enough love, but if you're looking for an outdoorsy destination, it's an awesome choice. (As long as you're not vegan. It seemed like every dish was full of meat or cheese.)
Some of my favorite highlights were taking a cable car right up to snowy Mont Blanc, soaking in the QC Terme baths while gazing at mountains, hiking in Gran Paradiso National Park, and wine tasting at Grosjean Wines just outside Aosta.
I would love to write about this — and I did a bit on the Patreon — but it's a lower priority at the moment.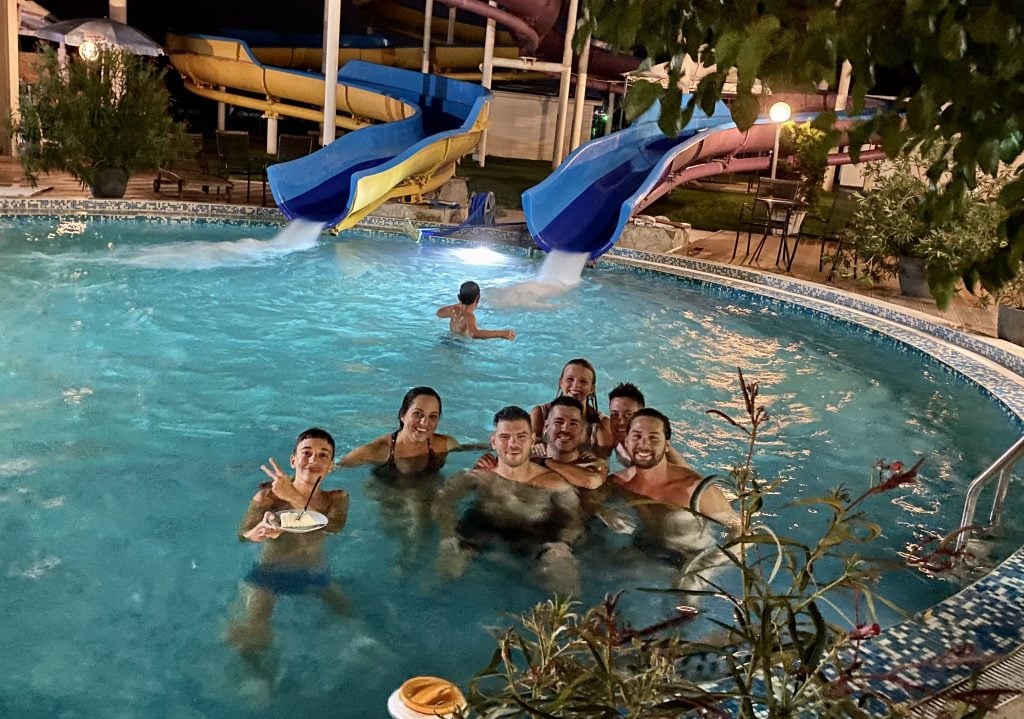 Celebrating my friends' wedding in Varna, Bulgaria. I'm so glad we were able to make this event after it was rescheduled from 2020 to 2021! My friends Sarah and Mitko already had a small wedding in the US — this was their Bulgarian wedding! It was a small and casual outdoor affair.
It was so great seeing our friends, getting to celebrate their marriage, and learning Bulgarian wedding traditions. And hilariously — there were waterslides at the wedding venue! WATERSLIDES FILLED WITH WARM WATER! Now I want every wedding to come with waterslides!
We originally met in Mexico, along with our friend Nathan, and now we're all hoping to have a meetup in Prague next May. May, after all, is when Prague feels downright MAGICAL!
Hiking the Posázavská stezka. Czechs are all about super-active weekends. They pour out of the city to hike, bike, and climb mountains. One weekend we hiked the Posázavská stezka, a perfect low-key hike through the forest an hourlong train ride from Prague.
It was a pretty easy but vigorous hike, with lots of tree cover (so good for you folks who burn easily!), and there's nothing like finishing a hike with a cold Czech beer.
Food, festivals, and fun in Prague! There was a Latin American food festival down on Smichovska Naplavka, we had a lovely brunch with games at Mama Shelter, breakfast on top of the TV tower, a beer festival right in our neighborhood, and we did some restaurant-hopping too.
Finding my pho! Since the restaurant with my favorite pho bo in my neighborhood, Ngô, moved to Vinohrady several months ago, I've been searching for my new favorite. After trying over a dozen in Karlín, none came close. Then one day we tried a random hole-in-the-wall, Pho Ha Noi right by Florenc, and WOW! This was the rich, flavorful pho I've been waiting for!! I'm so glad it exists!!!
And something I forgot to include in the July recap — we saw the most incredible production of A Midsummer Night's Dream by the Prague Shakespeare Company. Absolutely brilliant and hilarious. Bottom was a cowboy with a deep Southern accent! Hermia pulled off her earrings and wig to fight Helena!
A reminder that this is one of the funniest plays ever when in the hands of smart people who truly get it. I look forward to seeing more shows by the Prague Shakespeare Company!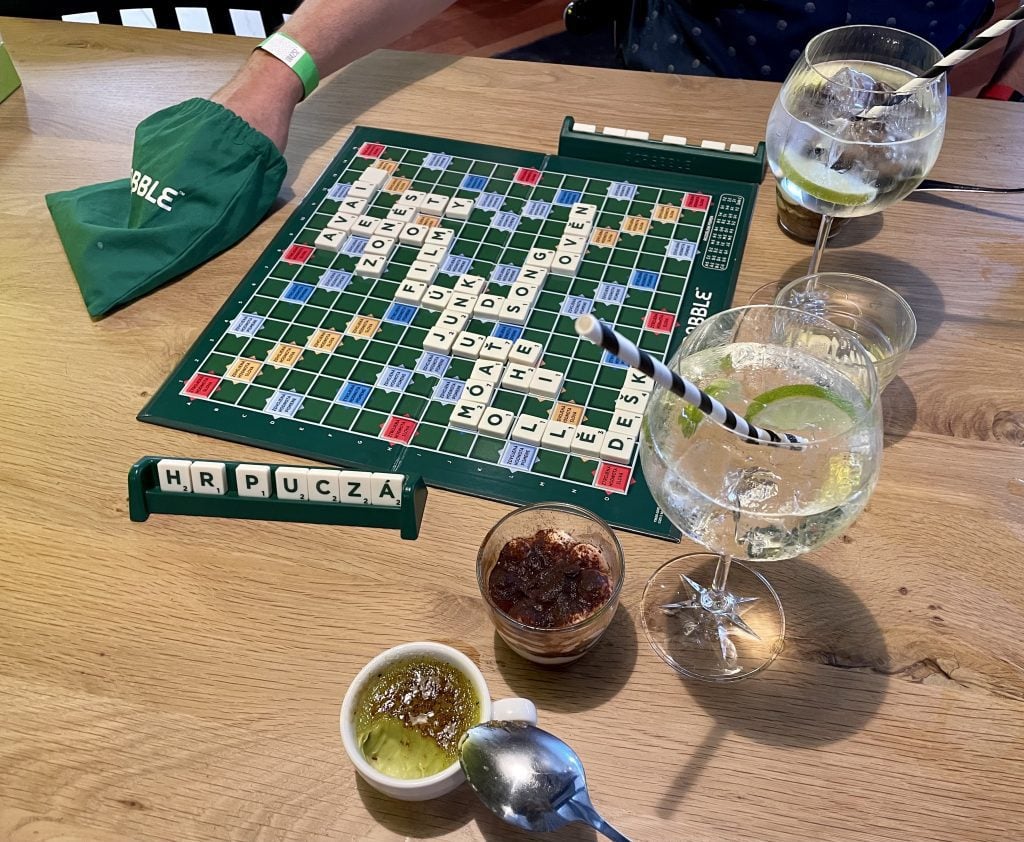 Challenges
You know what was fun this month? Rolling over an old 401k to the bank I use now. This is something I've been putting off for too long because it's a small account from a job I didn't have for long and the old bank uses decade-old technology and was making it as difficult as possible.
Not only did it involve sending FOUR DIFFERENT FAXES SO FAR in 2021 — after I sent the letter of acceptance by fax, the old bank said they couldn't move the money yet because I didn't sign it. How did they let me know? BY SENDING A SNAIL MAIL LETTER TO MY DAD'S HOUSE. That makes sense!
Honestly, this took hours over the course of several days within the month. But they finally sent the money! I'm waiting to see if it makes it to my current bank unscathed. I have three tiers of financial goals for myself in 2021: easy goals, stretch goals, and even stretchier goals. ROLL OVER THAT DAMN 401K has been glaring at me from the easy goal list since January.
I had a big income drop this month. For four reasons. Two that I expected: display advertising rates traditionally drop in the summer months, and summer is when travel bookings slow down. I was prepared for both of those.
Two reasons that I didn't expect: I was hit hard by Google's June and July updates (it was an unusual update and a lot of the oldest, largest travel blogs got hit the hardest) and lost some key rankings, and the Delta variant spooked a lot of people out of researching and booking trips.
Guys — it's been such a hard year and a half for those of us in the travel industry. I'm grateful that my loved ones and I are healthy, above all. I'm thankful my business is still viable. But, sheesh. It's frustrating working so much harder for less money, pivoting in different directions to make up for the loss, feeling like you're finally starting to get ahead, and having the rug pulled out beneath you once again.
Rental shenanigans in Varna. We did not have a good experience in our apartment. Once again, internet advertised as "high speed" was less than 10 mbps, only one tiny roll of toilet paper was provided, and we were locked out in the middle of the night. Fabulous!
Seeing Confederate flags on our hike near Prague. It was jarring. I did a bit of online research and while some Europeans know the Confederate flag's history and fly it as a racist symbol, it seems like many of them consider it "Americana" and use it as decor in country-like settings. I believe this one was the latter.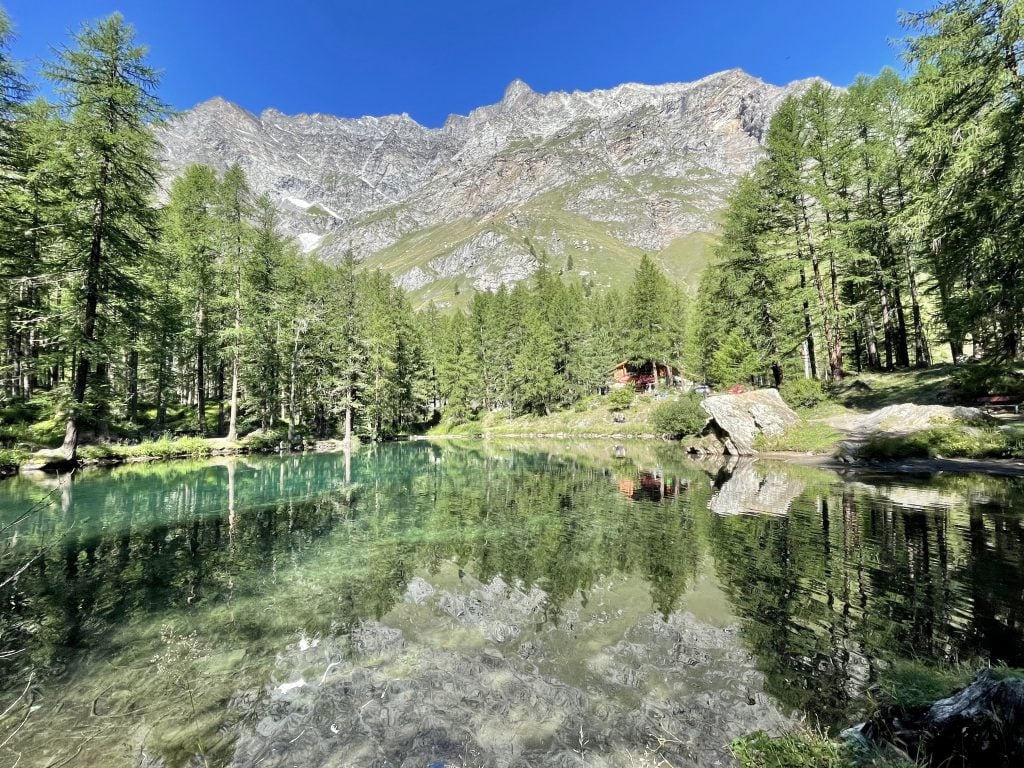 Posts of the Month
Turning 37 and Being Happy Where You Are — My annual birthday post where I write about something that I learned in the past year. It's time to appreciate the here and now instead of dreaming of a future that may never exist.
An Honest, Detailed Guide to the Aeolian Islands — I was so excited to write this. I adored my trip to the Aeolians in July, and I was determined to write the best and most accurate guide on the web.
30 Fabulous Things to Do in Split, Croatia — How crazy is it that I've never written about Split in depth, despite visiting several times? This is how to do Split well.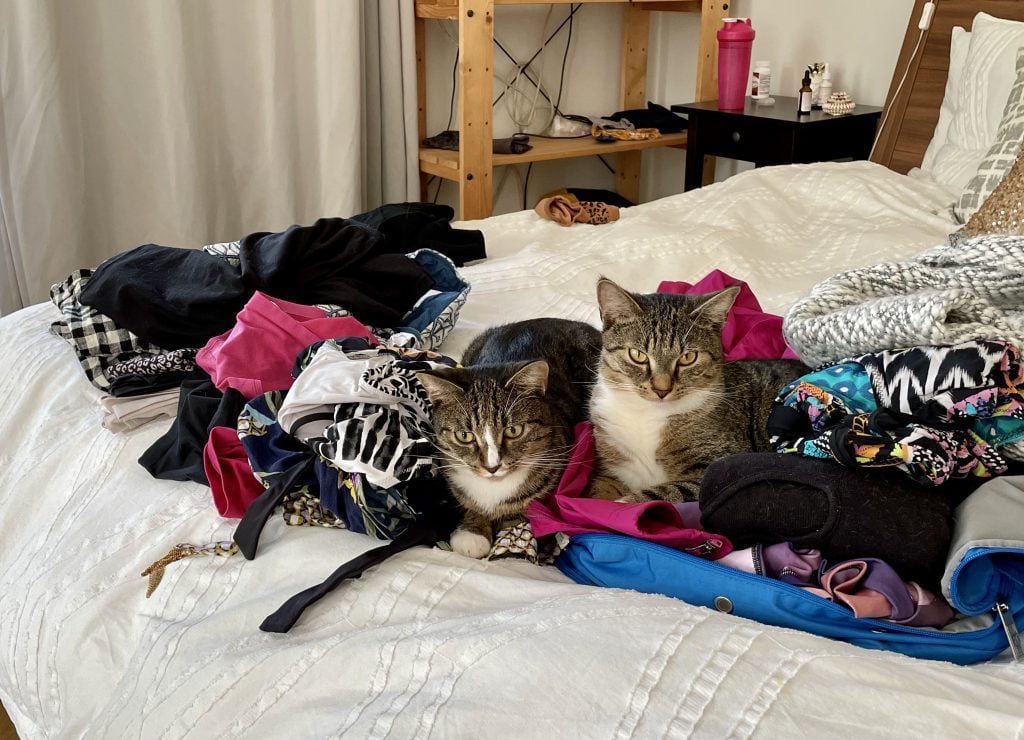 Book Club This Month
Our next book club meeting will actually be in October — Sunday, October 17 at 1:00 PM ET. We will be discussing How Beautiful We Were by Cameroonian author Imbolo Mbue. You can sign up here.
"We should have known the end was near. So begins Imbolo Mbue's powerful second novel, How Beautiful We Were. Set in the fictional African village of Kosawa, it tells of a people living in fear amid environmental degradation wrought by an American oil company. Pipeline spills have rendered farmlands infertile. Children are dying from drinking toxic water. Promises of cleanup and financial reparations to the villagers are made–and ignored. The country's government, led by a brazen dictator, exists to serve its own interests. Left with few choices, the people of Kosawa decide to fight back. Their struggle will last for decades and come at a steep price. 
Told from the perspective of a generation of children and the family of a girl named Thula who grows up to become a revolutionary, How Beautiful We Were is a masterful exploration of what happens when the reckless drive for profit, coupled with the ghost of colonialism, comes up against one community's determination to hold on to its ancestral land and a young woman's willingness to sacrifice everything for the sake of her people's freedom."
Hope to see you there! Tickets are pay-what-you-wish; I suggest $5. Patreon members get free tickets.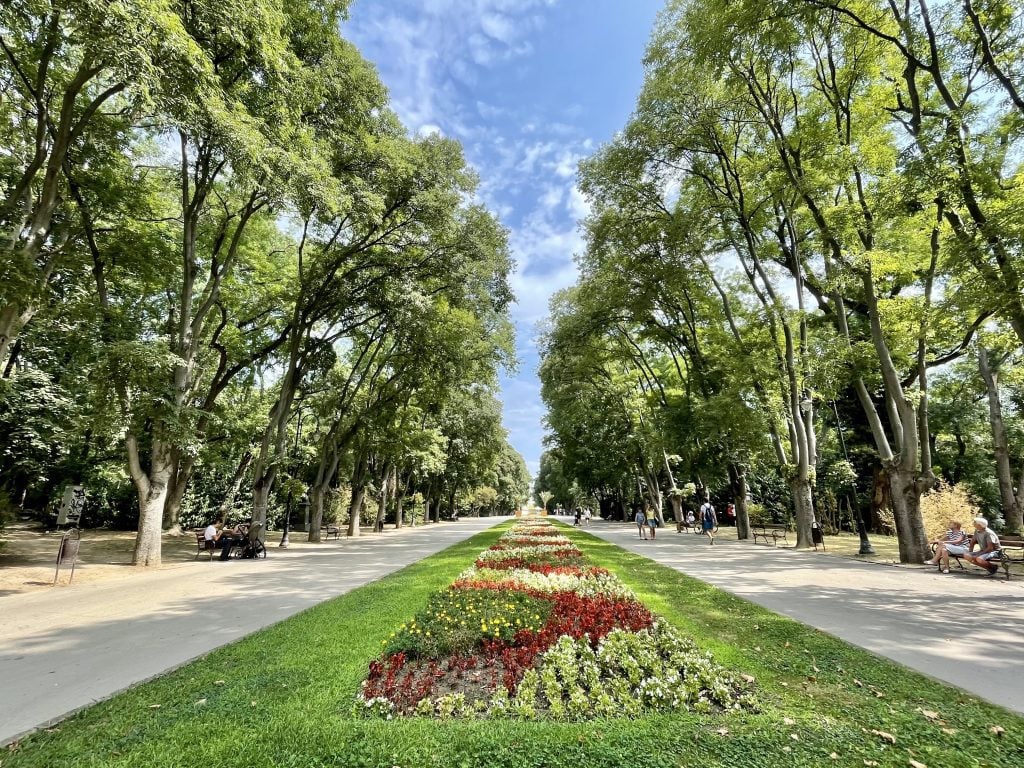 This Month on Patreon
On the Adventurous Kate Patreon, I publish exclusive content and never-told stories that you can access from $6 per month. We also have a private Facebook group and members get free access to the Book Club each month.
This month I wrote a piece on how to spend a perfect day in the Valle d'Aosta — a region that I absolutely loved and that I'm sure many of you will love!
A new benefit — Patreon members get 20% off AK CBD purchases forever!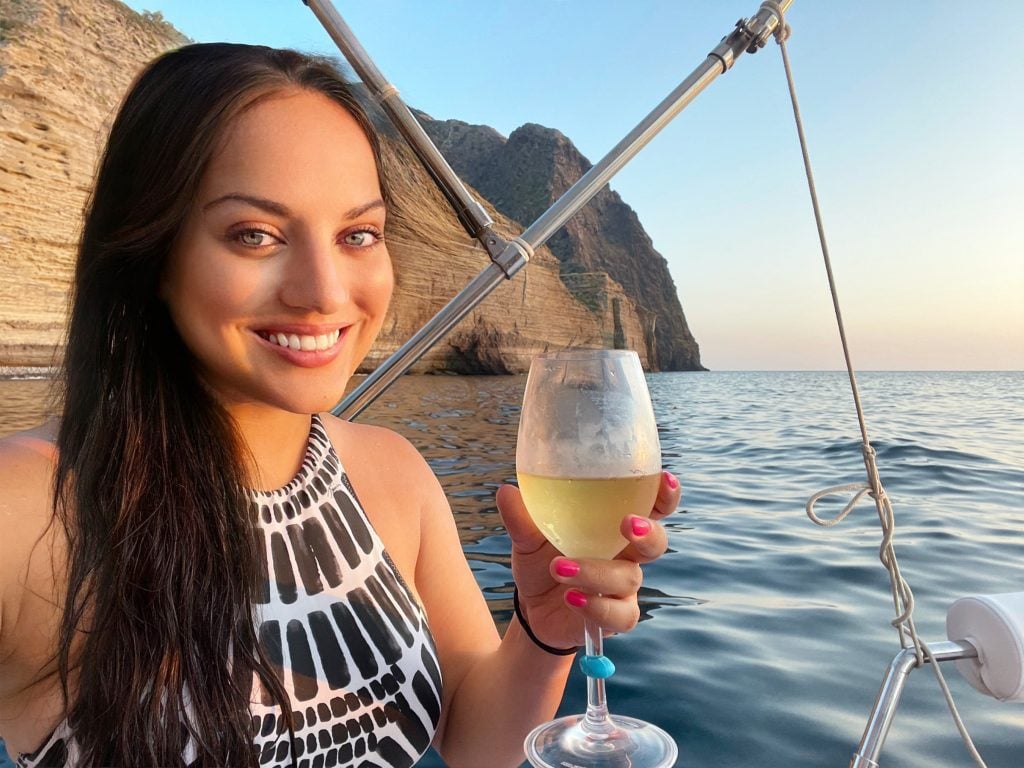 Most Popular Photo on Instagram
I posted this for my birthday, and MAYBE I slightly overdid the retouching with FaceApp, but hey! If not on your birthday, then when? This shot was from our aperitivo cruise, enjoying some wine after swimming off the coast of Pollara, Salina.
For more live updates from my travels, follow me on Instagram at @adventurouskate.
What I Watched This Month
Ohhhh, this was a GOOD month for prestige TV. First and foremost, White Lotus on HBO. My favorite series in a very long time.
White Lotus is a six-episode drama about the guests and staff of a luxury hotel in Hawaii over the course of a week. The cast is fantastic (Murray Bartlett, welcome to the A-list!). The music is outstanding. The costumes were absolutely perfect. And while so many of the characters are unlikable, I loved diving deep down into who they were and what they did.
Seriously. If there's any reason to try a month of HBO, do it for White Lotus. (And Mare of Easttown.)
Another great series I watched this month: Physical on Apple TV+. It's a dramedy starring Rose Byrne (whom I LOVE) that takes place in 1981 in San Diego. She plays a struggling housewife who finds herself in aerobics and becomes a superstar.
Like White Lotus, the costumes are OUTSTANDING (I hate 80s style but early 80s is much more 70s-like) and I love its take on a woman expected to take care of everyone else starting to live for HERSELF. Also, she has the best TV hair since Nicole Kidman in The Undoing.
Finally, Never Have I Ever on Netflix. A comedy (with some dramatic moments) about a 15-year-old Indian American girl living in LA, her friends, her family, her loves. Hilarious, whip-smart, strange in the best ways, often quite cringey, and I love all the characters. Great show to watch if you have teens, too!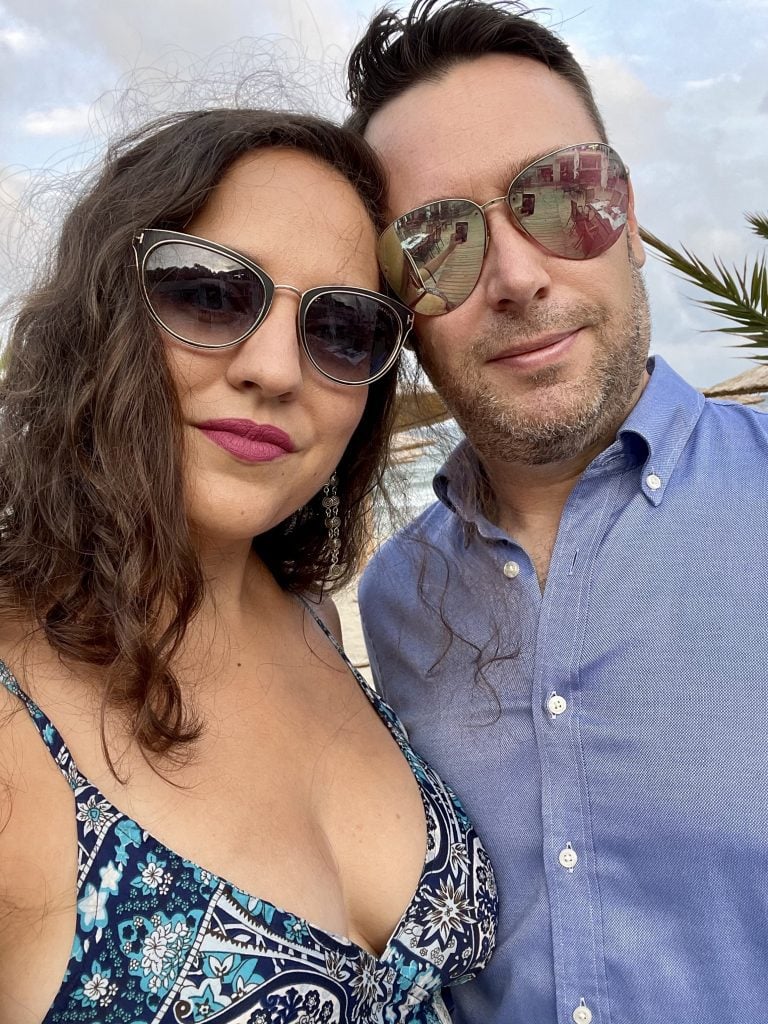 What I Read This Month
Another very good month for reading. I have now read 49 books in 2021 and while I don't think I'll break any records, that still feels like a good place to be eight months in!
Detransition, Baby by Torrey Peters (2021) — Reese, a trans woman living in Brooklyn, is desperate to be a mother. Her former girlfriend Amy, now Ames, has detransitioned and is now living as a man. Ames gets his boss, Katrina, pregnant — and while he's into being a parent, the idea of being a father turns his stomach. He wants to make things work with Katrina but misses his ex, Reese. What if the answer was bringing Reese in as a third parent to his and Katrina's baby?
Holy fuck, this book was incredible. Torrey Peters is a fantastic writer and I can't wait to read more from her. The characters are so vibrant, each flawed in their own ways, yet somehow you end up rooting for all of them.
Also, when I first heard one of the characters had detransitioned, I worried that it would be ammunition for the transphobes, showing them that detransitioning was a thing! Not at all. Ames IS a trans woman. He knows that. He chose to detransition because life as a trans woman was too fucking hard, and he was willing to put up with the dysphoria to avoid violence and ridicule.
While Justice Sleeps by Stacey Abrams (2021) — Avery Keene, a brilliant law clerk for Supreme Court Justice Howard Wynn, is thrust into the national spotlight when Wynn falls into a coma and names her as his legal guardian. Soon Avery discovers that the Justice was investigating an explosive international case with a biotech company conducting genetic terrorism — and it's up to her to reveal it all before it's too late.
I adore Stacey Abrams, who is brilliant, hilarious, and the most captivating political speaker I have ever seen (and yes, I've seen Obama speak in public too — she's better). This book displays more of her many talents.
I don't read thrillers often, but this was a fun treat, even if it was implausible (Avery magically unravels puzzle after puzzle and gets them all on her first try). And her knowledge of the political system really added a lot to it.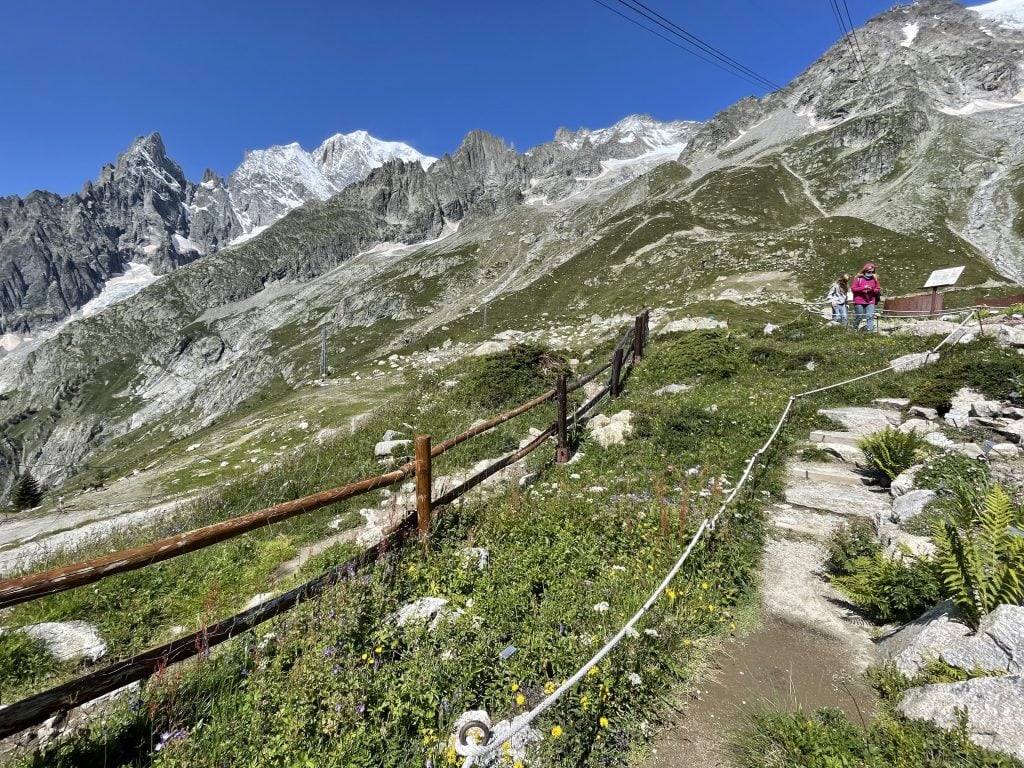 Get Good With Money: Ten Simple Steps to Becoming Financially Whole by Tiffany Aliche (2021) — No matter where you are at in your financial journey — whether on the way to full financial independence or dodging calls from creditors — this book will help you become financially whole. Tiffany Aliche, the Budgetnista, shares how she grew her finances from her lowest point to becoming more successful than she ever imagined and lays it out so you can improve your own financial life.
I enjoy listening to finance audiobooks and podcasts when I take my walks — I feel like it keeps me on the right track. Even when listening to advice for people in very different situations. This is one of the good ones. I appreciate that Tiffany Aliche started as a preschool teacher — not a high-earning career by any stretch — and made mistakes in her youth, including getting scammed out of thousands of dollars. But she picked herself out of that, and helps you fix yourself, without any shame.
Stealing Buddha's Dinner by Bich Minh Nguyen (2008) — Bich Minh Nguyen was an infant when her family escaped the fall of Saigon and settled as refugees in Grand Rapids, Michigan. This memoir is about growing up in the 80s as one of few kids of color in a tall, blonde, Dutch American community, and how she searched for belonging through American food.
I expected this book to be a fun and jokey memoir, especially because it was primarily about junk food — but it left me feeling so sad. More than anything, this is a refugee story, a story of trying to fit in and never fitting in anywhere. Nguyen's family had a lot of problems and she didn't get a lot of support she needed. I enjoyed her perspective but this book was really a downer.
Kindred: A Graphic Adaptation by Octavia E. Butler, adapted by Damian Duffy and John Jennings (2018) — Kindred was the best-known work of Octavia Butler, and now it's been turned into a graphic novel. Dana, a woman living in the 1970s, finds herself suddenly transported to the American South prior to the Civil War. Again and again, she is transported to the side of Rufus, a slaveholder and her ancestor, as he faces tribulations throughout his own life. Unable to stop the time travel, Dana finds herself more deeply intertwined with Rufus and the people his family enslaves, some of whom are her ancestors as well.
I had never read Butler's work before, a huge oversight for me. I'm not really a science fiction/fantasy fan, but I really loved this book — the premise of frequent unintentional time travel and the logistics of living with that, the relationships and the race and gender dynamics, the experience of Dana's white husband as he too gets pulled back in time with her. I would love to read the actual book — and you can bet I will be reading more of her books in the future!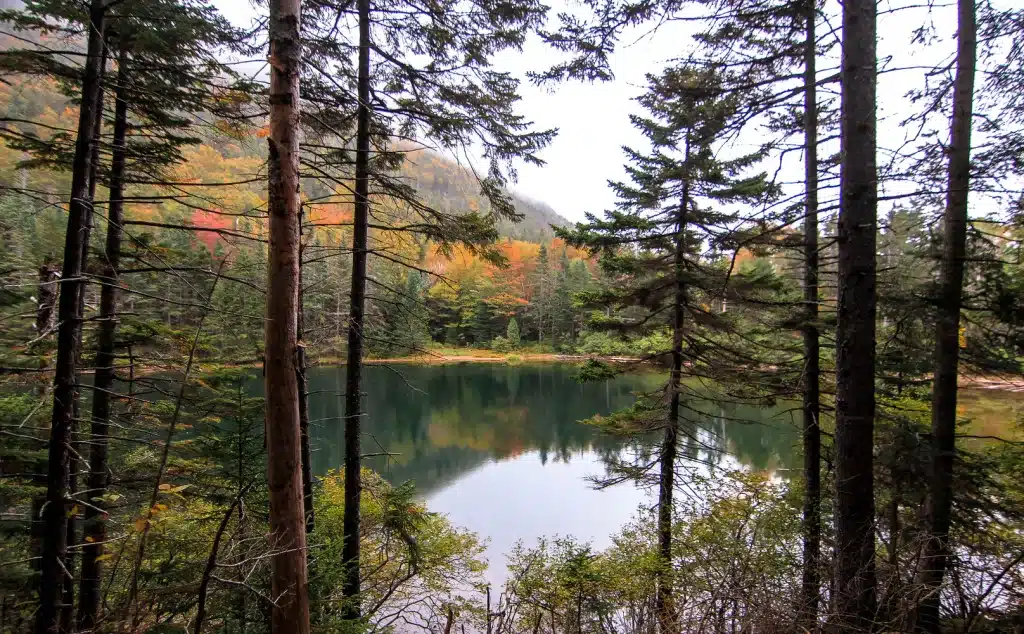 Coming Up in September 2021
I am heading back to the States in September! I'll be away for a full month. This is actually a big research trip. Over the years I've done a lot of trial and error in finding what works for me and I do well when I work in blocks, entirely focused on one thing. I need to spend every moment of that trip researching.
So where am I going? I'm flying into Boston and spending time in and around the northeast, including a trip to the White Mountains of New Hampshire, the place where I grew up spending my summers. I actually booked myself a moose safari!
I also got a two-week car rental out of Boston for just $288!!!! That's my best travel deal since flying from Bergamo to Budapest for one cent in 2004!
As for COVID, the US is currently in a Delta wave, which calls for significant caution, though it's worth noting that it's not nearly as bad in the northeast as other regions, thanks in part to high vaccination rates.
I'm grateful to be vaccinated, and while I won't qualify for a booster shot until January, I plan on masking, distancing, testing frequently, and overall being very cautious. My travels will be primarily in rural areas, and my activities will be primarily outdoors. I'm also taking a 15-pack of at-home COVID tests with me.
But I am excited to rediscover my home region at the most beautiful time of year — and hopefully get some good shots of fall foliage.
Any plans for September? Share away!
The post AK Monthly Recap: August 2021 appeared first on Adventurous Kate.