March brought me to Guyana. That, far and away, was what dominated the month — my weeklong trip to the little-visited country in South America. It was an unbelievable trip and I can't wait to start writing about it for you.
Honestly, this month was so dominated by work that I didn't get up to much else. I was working like crazy to write all kinds of solo female travel guides, and I still have quite a few. But even though I was crazy busy this month, I still got a TON of books in. Behold: March 2019!
Destinations Visited
New York, NY
Georgetown, Yupukari, Karanambu, Lethem, Saddle Mountain Ranch, and Kaiteur National Park, Guyana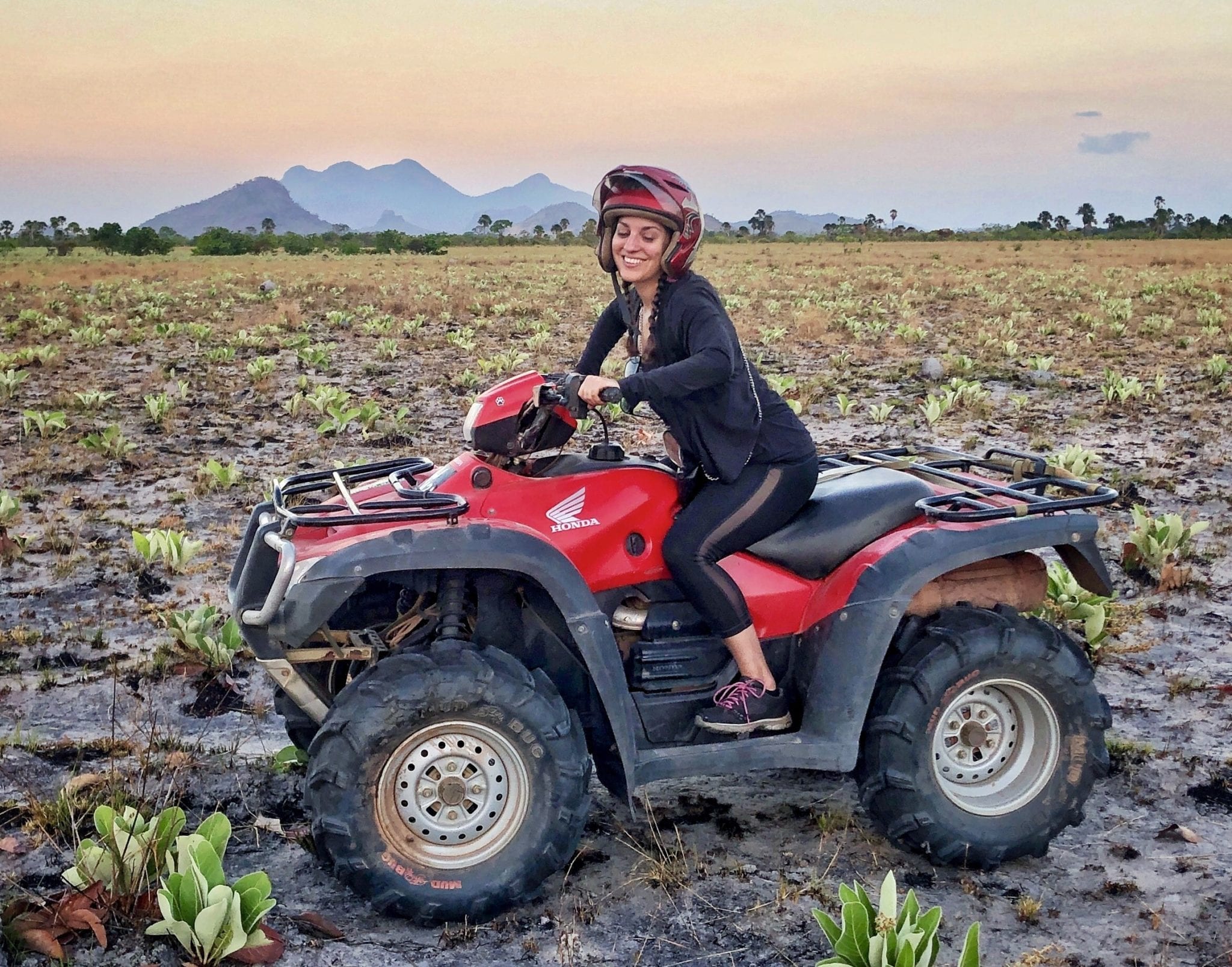 Highlights
My trip to Guyana was absolutely FANTASTIC. One of the best press trips I've ever done, with one of the best groups of people with whom I've traveled. I don't want to write too much about Guyana here because I'm preparing a huge post on it, but it was so special to be in a place SO untouristed, with natural beauty and insane wildlife and warm, welcoming people. It reminded me of how travel used to be.
Enjoying a digital detox. There was practically no internet outside Georgetown in Guyana, so for five days I enjoyed the bliss of being completely offline, my first proper detox since Antarctica a year ago. It is so good for your brain — the ticks you have toward checking your phone completely disappear. I need to make an effort to do this more often.
Speaking at an event for solo female travelers in Harlem. I loved giving out travel tips, chatting with cool travel people, and discovering a brand-new venue — Callie's, a cool bar that opened recently.
Great times in New York. I attended a book event for Laurie Halse Anderson's new book Shout with my friend Anna. It was a great reading and we got to meet Mara Wilson afterward (yep, the little girl from Mrs. Doubtfire)! She was cool; she liked my nails.
Celebrating my bud Jessie's engagement party was a lot of fun. I hung out with my book group and went to some Drag Race watch parties and comedy shows. And on my quest to try all the best pizza in New York, I finally tried the famous spicy slice from Prince St. Pizzeria in SoHo. The verdict? It was all right. I didn't see anything life-changing about it.
Challenges
Helping a friend through her grief. I was with a friend when she got the worst news of her life. I helped her and comforted her throughout that horrible day, but she was in so much pain that it destroyed me knowing there was nothing I could do to make things better.
Saying goodbye to a furry friend. My friends said goodbye to their dog, a Very Good Boy who loved his family so much. He was a sweet and protective pup who loved my coffee breath and wouldn't leave my friend's side while she was pregnant. He was adopted from a shelter in Brooklyn. Seeing how much love my friends' rescue dogs have brought to their lives, if you're thinking of getting a dog, I encourage you to adopt one from a shelter, rather than going to a breeder.
My building was on fire and I found out through an app. I use the Citizen app to get updates of nearby crimes close to wherever I am, whether it's a robbery or a stabbing or a fight (though my favorite was "AGGRESSIVE CHIHUAHUA" when I was on the Upper West Side).
Boy, was I surprised when I was at home working and got a notification that said "Fire at [Kate's address]"!! I freaked out, grabbed my valuables and coat and closed the doors, and went out into the hallway. Lots of my neighbors were there talking as the FDNY went up and down the stairs.
It turns out that an apartment on the floor beneath mine had a kitchen fire. They called the fire department but kept the door closed so the smoke wouldn't go into the hallway — that's why the alarms didn't go off. There was no danger to anyone — it was just a scary experience to go through!
Most Popular Blog Post
Solo Female Travel in Paris — Is it Safe? — How did it take me so many years to write this post? I'm delighted you all enjoyed it! Paris is VERY different from what first-time visitors think it's going to be, and it's important to protect yourself.
Other Blog Posts
How I Became a Successful Travel Blogger — My Smartest Decisions — One of my favorite posts I've EVER written, and that's saying a lot.
Solo Female Travel in Colombia — Is it Safe? — Everyone warns you against going to Colombia, but I was determined to uncover what it was really like for solo women.
The Best Things to Do in Ushuaia, Argentina — I wasn't super excited for my mandatory stop in Ushuaia before Antarctica, but I discovered an absolutely gorgeous place!
Solo Female Travel in South Africa — Is it Safe? — South Africa is one destination where you need to take precautions you wouldn't take anywhere else. I think it's great for women who already have a lot of solo travel experience under their belt.
Solo Female Travel in England, Scotland, and Wales — On the other end of the spectrum, Britain is a very easy country in which to travel solo, and a great spot for first-time solo travelers. I share a lot of my favorite things about British culture here.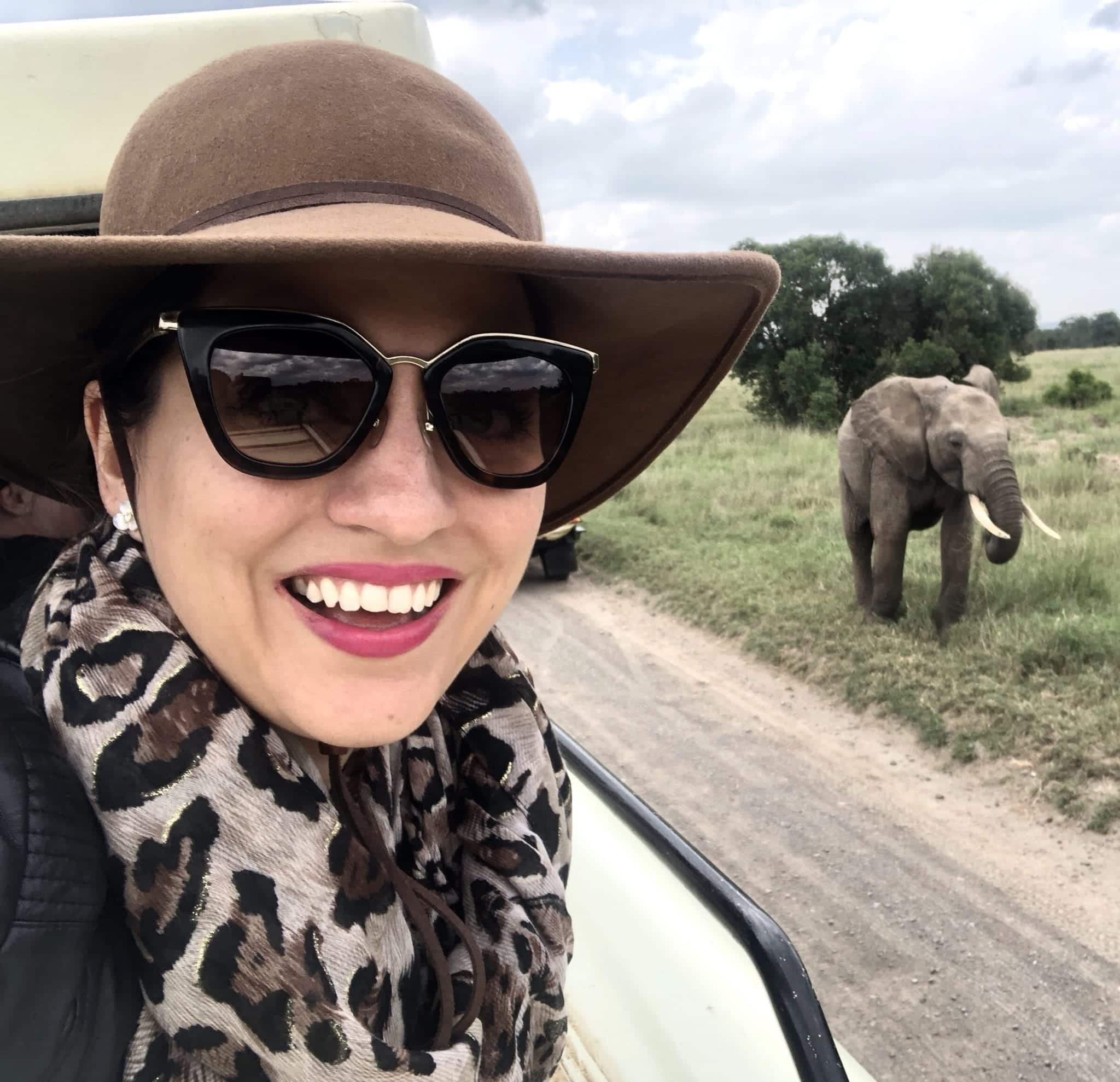 Most Popular Photo on Instagram
A selfie, an elephant, a leopard-print scarf — what's not to love? This shot was from Kenya back in November. For more photos from my travels, follow me on Instagram at @adventurouskate.
What I Wore This Month
I rented this awesome Yumi Kim dress from Rent the Runway. We had severe luggage restrictions for Guyana (only 20 lbs each, including tech and photography gear!!), so we were told to keep it EXTREMELY simple, but I couldn't resist bringing one outlandish dress for our day in Georgetown. I love how tall it makes me look.
What I Listened To This Month
This month, I have a music recommendation rather than a podcast — Solange's new album When I Get Home. SUCH a good album — dreamlike, ethereal, and a long meditation on what it is to be a black woman in 2019. The album was released at midnight between Black History Month and Women's History Month for that reason.
This album is great to listen to on its own, but it also makes good background music for working. (Not an insult; it's just that kind of album.) I've listened to it a million times this month.
Strangely, I realized this month that I've always liked Solange's music more than her sister Beyonce's. She has done her own thing from the very beginning, without worrying about playing to the needs of the masses. (Don't come for me, Beyhive!!!)
What I Watched This Month
Everyone, you need to watch Shrill on Hulu. This show is amazing — based on the memoir by Lindy West (whom I love), and starring Aidy Bryant (whom I also love), it's a sweet, six-episode comedy about a woman who finds her voice.
Annie has a good life, but it could be better — she's got a regular hookup but he won't let her be seen with him publicly, she's got loving parents but her mom needles her about her weight, and she has a job with potential but a boss who fat-shames her constantly. Annie learns to rise up and blossom — not by losing weight, but finally allowing herself the self-love she's denied herself her entire life.
It's not an after-school special — it's funny, and sweet, and gorgeously diverse, and the fashion is amazing. Also, Daniel Stern plays her dad, and how AMAZING would it be to not only get your own show, but have Marv from Home Alone play your dad?!
Queer Eye has a new season this month as well, and it's SO good. I bawled my eyes out for the whole widower episode.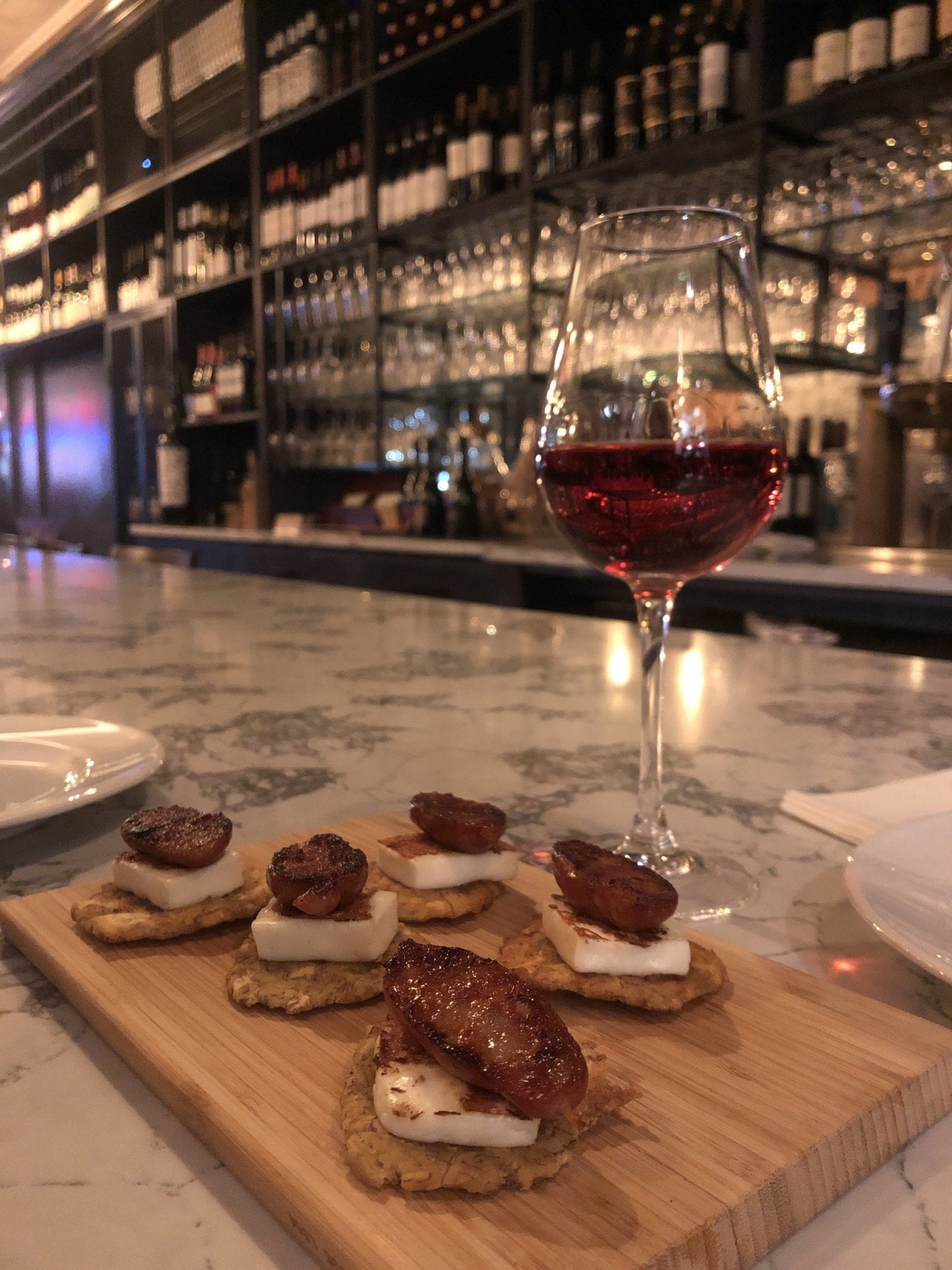 What I Read This Month
This month I read 10 books, and I've now read 34 in 2019. And I finished the BookRiot ReadHarder challenge! It feels amazing to finish a yearlong challenge in MARCH, but you know me — I'm crazy competitive with myself. Books that fulfilled the categories are listed at the end of the review.
Delicious Foods by James Hannaham (2015) — After the unexpected death of her husband, Darlene spins out of control and becomes addicted to crack cocaine. One night, she is picked up in a van by people promising her a good job and she winds up at Delicious Foods, a farm that uses drug addicts for labor and holds debt over their heads, effectively keeping them as slaves. Darlene's 11-year-old son, Eddie, sets out to look for her, and he eventually ends up at Delicious Foods himself.
This may be the single best book I've read in 2019. What makes it extraordinary is that it's narrated by crack itself, in a sexy, seductive tone that makes you just want to party. I was horrified and fascinated by the human trafficking operation that welcomes drug addicts, and gladly provides them with crack if they want it, but charges them for every little thing and has them amass a debt they'll never be able to repay. It turns out that this premise is sadly based in reality — there have been farms in Florida targeting Latinx undocumented immigrants for slave labor. I loved each of the characters and wanted to spend time with them. Category: a book in which an animal or inanimate object is a point-of-view character.
Outliers: The Story of Success by Malcolm Gladwell (2008) — Why is it that some people are able to break through and be phenomenally successful? Talent and effort play major roles, but there are also thousands of tiny factors that create success. This book explains why most Canadian professional hockey players were born in the first three months of the year, why certain nationalities of pilots were more likely to crash, why so many children of Jewish garment-makers went on to become the most powerful lawyers in New York, and why Bill Gates succeeded when other similarly intelligent men did not.
I adored this book so much that I actually wrote a whole post about how I was an outlier. After reading The Fifth Risk by Michael Lewis earlier this year, I resolved to read more books about data, and this was a hardcore data book. I was fascinated by it. This was actually my first time reading a Malcolm Gladwell book, and I know I'll be reading a lot more by him in the future. Just one thing — this is not the best book to be reading on a plane, as you suddenly get to a chapter all about plane crashes. Oops.
A Woman is No Man by Etaf Rum (2019) — This book tells the stories of three Palestinian-American women living in Bay Ridge, Brooklyn. In 1990, a seventeen-year-old Palestinian girl named Isra is married off to a man living in America. She bears him a daughter, which earns her scorn from her mother-in-law Fareeda, and then she bears three more daughters — each earning her more anger than the last. The book skips forward to 2008, when Isra and her husband are dead, and Fareeda is now pressuring Isra's seventeen-year-old Deya to marry as soon as possible. Deya has doubts over marrying so soon and it leads her to investigate what happened to her family so many years ago.
This is a great addition to the books about immigrants living in contemporary New York, like Lisa Ko's The Leavers and Imbolo Mbue's Behold the Dreamers. I felt so hard for the characters in this book, especially Isra — imagine being taken to a new country, never being allowed to leave your house, and getting constantly degraded for giving birth to girls, something that's completely out of your control. I was also surprised when the book jumped to 2008 and the girls were still living in Bay Ridge, going to an Islamic school, never having ridden the subway or gone anywhere on their own but getting ready to get married. I had no idea communities like that existed in New York today, but I shouldn't be surprised — everything's here.
Heartland: A Memoir of Working Hard and Being Broke in the Richest Country on Earth by Sarah Smarsh (2018) — Sarah Smarsh grew up poor and white in rural Kansas, coming from a long line of farmers on her father's side and a long line of teen mothers on her mother's side. This book is a memoir examining her own life and those of her mother and grandmother, and the specific difficulties poor white people face in rural areas. Smarsh was eventually able to escape and go on to college and become a journalist; she ties in her memories with research making interesting observations about the sociology, economics, and politics of being poor.
This is the book that Hillbilly Elegy wishes it was. Plain and simple. A million times better — much better researched, much more compassionate, and much more intelligent. This book and Matthew Desmond's Evicted have been the two most important books I've read about poverty in America. You think you can understand it when you learn and research from a distance, but when you read a book like this, you realize that there are so many layers to being poor and that they're nearly impossible to escape. While at times it was hard to keep all the characters straight, I found this to be a fascinating and sad book with moments of genuine joy. I think everyone should read it.
The Black Coats by Colleen Oakes (2019) — Months after her beloved cousin Natalie was murdered, sixteen-year-old Thea is recruited into a mysterious organization. Run entirely by women, the Black Coats serve as vigilantes, seeking out to hurt men who hurt women. Thea and the girls on her team are trained in combat and eventually take part in "balancings," or justice-based assignments, but as their assignments become increasingly violent, she worries that the organization is on the wrong side of history.
This is my cousin's latest book! She's an amazingly prolific writer. What she does best, and what you'll notice across all her books, is how she builds beautiful, intricate, fantasy-like worlds. They're the kinds of worlds you'd want to see directed by Tim Burton, and that especially goes for the Black Coats' headquarters. Also amazingly, she finished this book in mid-2016, before #MeToo became a movement. I loved the idea of this secret society and how women were supporting each other as they took down truly evil men. And once the organization began to crumble, I loved the moral dilemma over who is truly served by vigilantism. This isn't the kind of book I'd pick up on my own, but it was a fun, exciting read and an excellent choice for a teen girl in your life.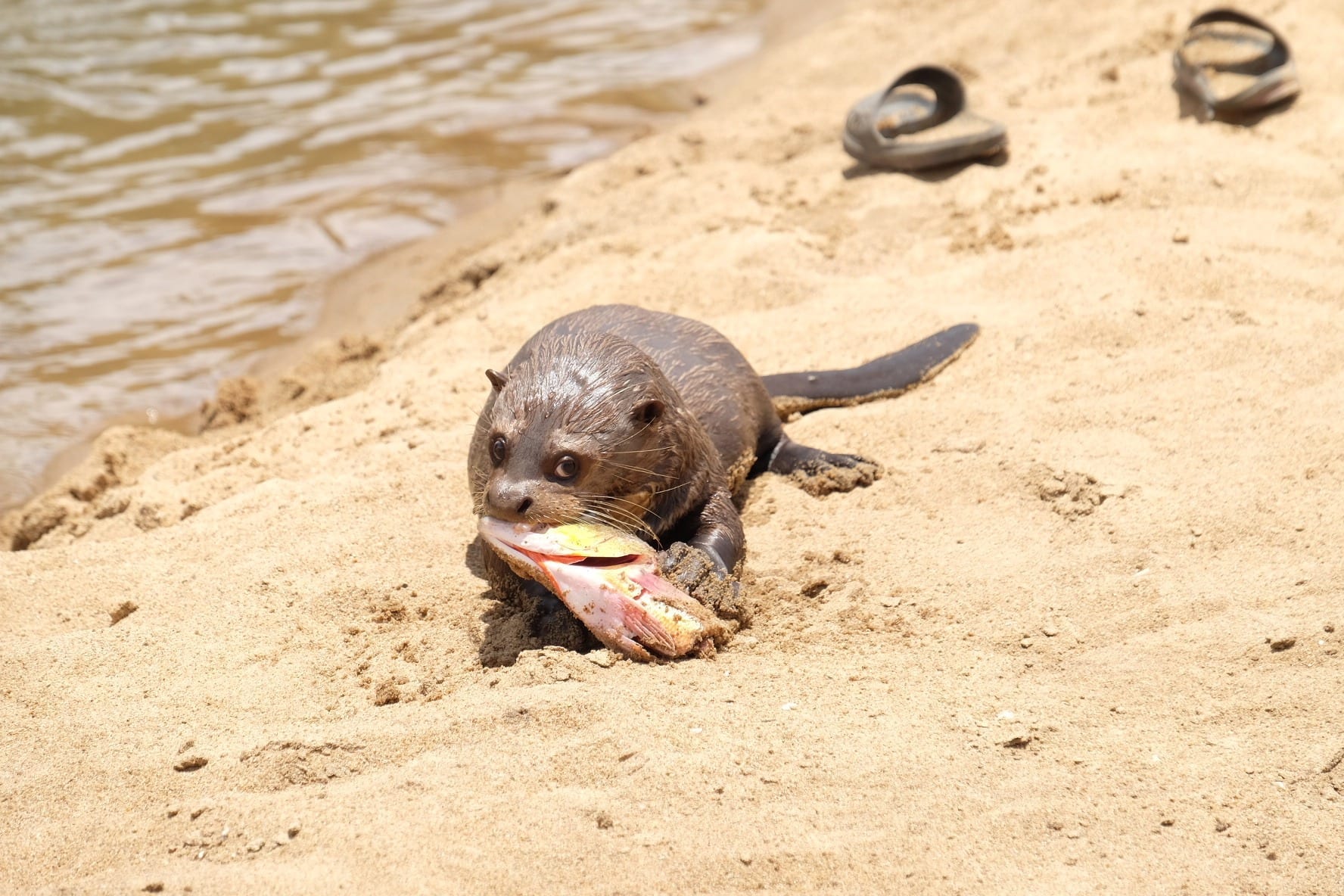 Daisy Jones and the Six by Taylor Jenkins Reid (2019) — In the late 1970s, Daisy Jones and the Six were the hottest band in the world — huge tours, a critically acclaimed album, and two stars in lead singers Daisy Jones and Billy Dunne. A year later, the band disbanded. Nobody ever knew why. This book is told in the form of an oral history — all of the band's members, plus some outsiders, each tell their side of the story.
Reid wrote The Seven Husbands of Evelyn Hugo, one of my favorite books from 2017, which is why I was so eager to read this book. And honestly, it's not QUITE as good, but I enjoyed it enormously anyways. Reid is so good at building worlds in the Los Angeles of decades past. The characters were hard to keep straight at the beginning, especially since there were two sets of brothers, but eventually I figured it out. Eventually I was so into the story that I couldn't put it down. It's bubbly and frothy in all the right ways. I could relate so much to having that insane chemistry with someone — but having nowhere to put it. (In fact, that's a relationship I've been exploring in a piece of fiction I've been writing.) This is a fun, great read.
Shout by Laurie Halse Anderson (2019) — Laurie Halse Anderson came to fame when she published Speak, a book giving a voice to survivors of sexual assault. For her follow-up, she wrote an autobiography in the form of poetry — an idea, she joked, that her editors were NOT thrilled about. Who buys an autobiography in verse these days? But this book is a gorgeous, eloquent look at the most important events in Anderson's life, from her own sexual assault to her months as an exchange student in Denmark to her work as an activist.
I went to the launch event for this book at HousingWorks in SoHo. This isn't the kind of book I'd pick up ordinarily, especially without having read any of Anderson's previous work — but I loved the book. SO much. Most of the poetry I've read in the past few years has been hit or miss, but this one was hit after hit. I feel like I know her so well now, and I enjoyed reading a very different book from what I usually read.
An Unlikely Journey: Waking Up From My American Dream by Julián Castro (2018) — Julián Castro served as the Mayor of San Antonio and Obama's Secretary of Housing and Urban Development. Today, he's running for president. This memoir tells the story of his life, beginning with his grandmother's arrival in America as an immigrant from Mexico, who spent her life working for other people. Castro and his twin brother, Joaquin, grew up economically disadvantaged, but they worked hard — the graduated high school a year early, both got into Stanford, both got into Harvard, and returned to San Antonio, becoming political workers and always working for justice in their communities.
Castro is one of my favorite candidates running for president. I know that candidates' books can err on the side of cheesy, but this book was so engrossing. More than anything, I was struck by how service has always been the priority for both Castro brothers. While their mother had them involved in local politics from an early age, they didn't come out of the standard privileged political background, and it shows in their priorities. My favorite moment was when they got on the flight to Stanford, the first time away from their family, and they looked at each other and sobbed for the entire flight. Reading this, I have no doubt that Castro would be a president who would care for the most vulnerable.
Tools of Titans: The Tactics, Routines, and Habits of Billionaires, Icons, and World-Class Performers by Tim Ferriss (2016) — Tim Ferriss became famous with The Four-Hour Workweek; today, he's best known for his eponymous podcast, where he interviews successful people to learn about their habits. This giant book (which I got on Kindle from the library) is a collection of the absolute best tips, sorted by category.
Now. This book. I got a lot out of it — I think it's significant that 70% of his interviewees have a meditation/mindfulness routine, and I wrote down all kinds of book recommendations and tips — but it was clear that this was a book about white men written for white men. It was a shock when I added it up and found out 86 of the 106 people profiled in the book are white men. YIKES. Exactly one woman of color is profiled in the 707-page book: Margaret Cho, and she has a profile of less than two pages. To me, it seems that when Ferriss prioritized interviewing high performers from all kinds of businesses on his podcast, it didn't cross his mind to feature people who were different from him. And it shows.
One other note: I read this and Julián Castro's An Unlikely Journey simultaneously. The difference blew my mind. Castro's book kept hammering home the theme of, "How can I best serve others?" and Ferriss's book kept hammering home the theme of, "How can I best serve myself?" There's nothing wrong with self-improvement, but when you're reading a book about white men trying to hack their lifestyles versus a man of color who grew up in poverty trying to serve the disadvantaged as best he can, it's a jarring contrast. Category: a business book.
The Whale Rider by Witi Ihimaera (1987) — In a Maori village in New Zealand in the mid-20th century, eight-year-old Kahu is desperate for affection from her great-grandfather, but he rebuffs her because she's a girl. A grandson was supposed to be born and take over his duties as the Whale Rider, the one person who can communicate with whales. But when no grandson is born, Kahu steps up and shows that the abilities were living in her all along.
I'm not familiar with Maori culture and I've never been to New Zealand, so this was a new culture to me. I had to read an #ownvoices author from Oceania, meaning an author from a culture that is overlooked in western literature. I loved learning about the Maori families and their traditions. Like A Woman is No Man, it was sad to hear a girl be punished over and over and over, just because she wasn't a boy. While the book was nice, I have the feeling that it's better as a movie, and I might try to see it when I can. Category: an #ownvoices author from Oceania.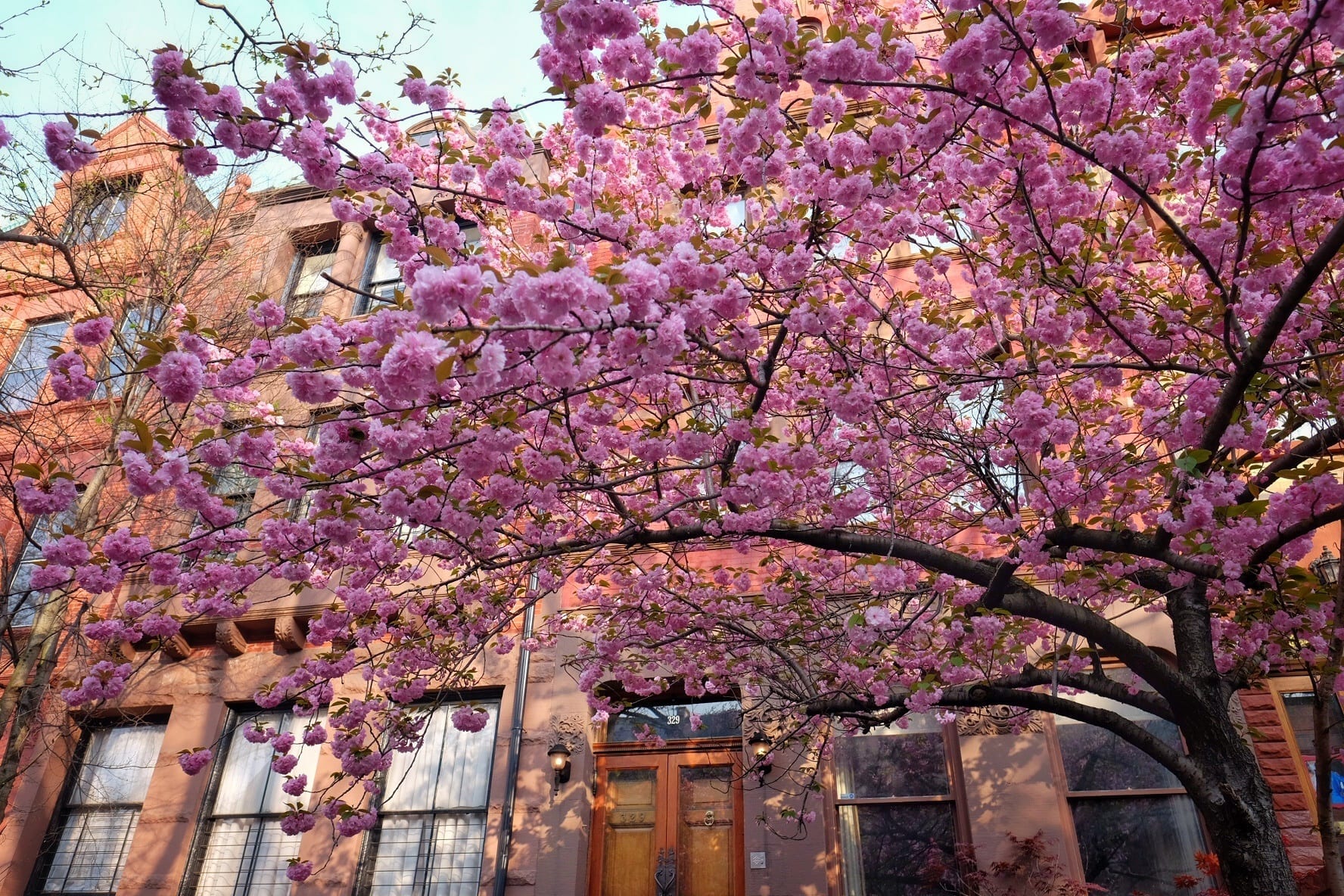 Coming Up in April 2019
A quiet April looms ahead, and for good reason — it's going to be a health-focused month. I have started my second round of Whole30, as well as entering a fitness challenge run by my friend. I loved doing Whole30 a year and a half ago (30 days of no grains, dairy, legumes, sugar, alcohol, or processed or artificial foods, ZERO slip-ups allowed), and now that I've done it once successfully, I think I can do it even better this time.
It's funny how your eating habits can slip. First you're eating mostly healthy, then you decide to grab yourself a treat, then your once-in-a-while treat becomes a three-times-a-week treat. You used to know that you could choose a drink or an unhealthy food but not both at once, and a few months later you're at your local bar having two beers, a hot dog topped with Fritos, and half an order of waffle fries.
This seems like a good opportunity to right the ship, so to speak, and get me into a healthier place going into the summer. Food is just one part of it. I work out a lot as is, but I plan to kick it into gear even more this month. And now that the weather's much warmer, I'm eager to take lots of long walks through Central Park again!
What did you get up to in March? Share away!
The post AK Monthly Recap: March 2019 appeared first on Adventurous Kate.