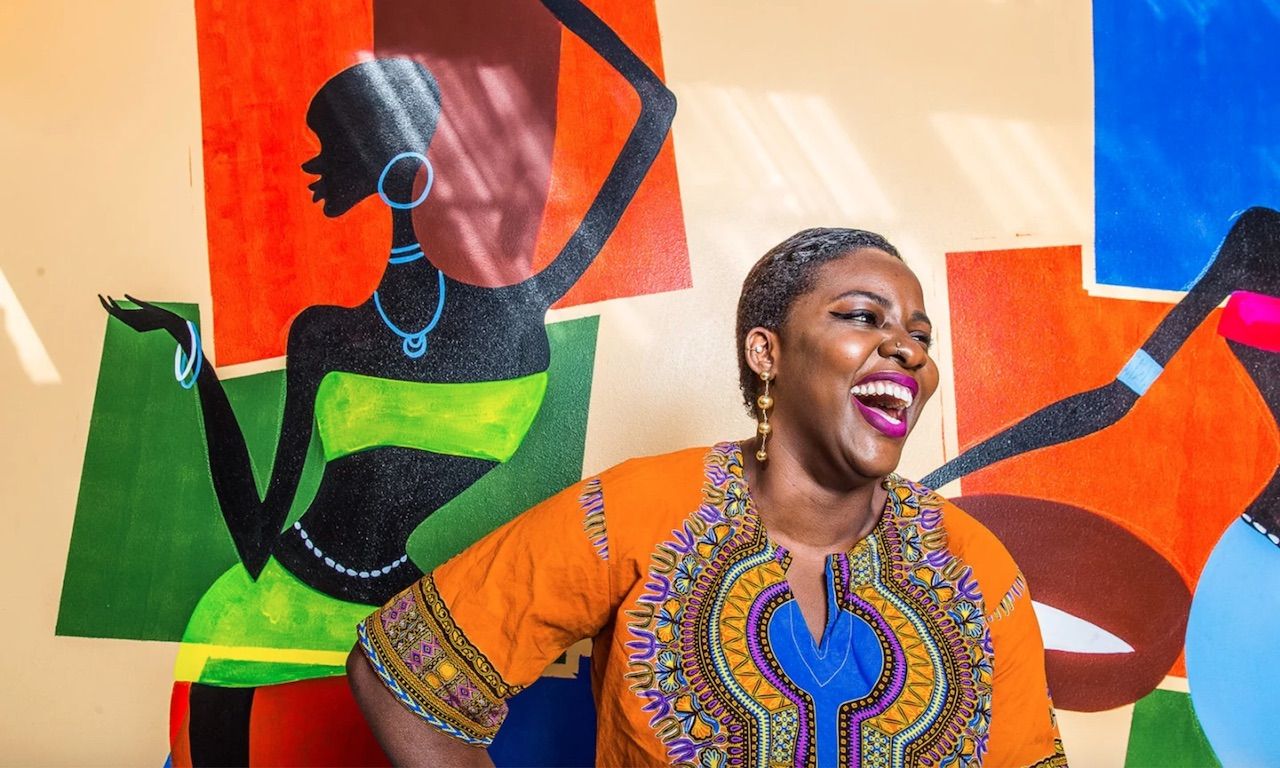 We are well into the start of a new year, and for Black Americans, that means reconciling all that the last year put us through. 2020 found us navigating a lot, both within our own homes and in our nation at large. But now, as the clouds begin to clear, we are beginning to look forward to things again, and that includes our travels.
Within the diaspora and otherwise, in order to continue to reap the rewards that we've earned in the last year, we should be learning each others' stories, re-establishing our connections with each other, and supporting each others' projects as we begin to come back together. While international travel has been mired in restrictions and complications, these limitations also offer us an opportunity to visit some valuable places you may have never considered before. Right now, at the beginning of the year, it's so much easier to feel hopeful about what we'll be able to accomplish going forward, so it's a perfect time to be thoughtfully considering who and where we're going to make a part of our 2021.
If you're looking to reconnect with the American Black diaspora this year, here are a few places where you can begin that journey.
1. Milwaukee, Wisconsin
After being nearly destroyed in the '60s from urban renewal projects like roads, freeways, and to make way for other infrastructure, Milwaukee's Bronzeville neighborhood has, in the years since, retaken its place at the center of the Black community. Since the late '90s, a still ongoing revivification project has brought a renewed sense of community to the once ravaged neighborhood. This has been accomplished via a series of community projects that empower existing members of the neighborhood to spearhead new businesses, organizations, and initiatives that will recirculate funds among them rather than funnel them out.
Possibly the cornerstone of the revivification project, the reopening of America's Black Holocaust Museum is scheduled for 2021, making it the perfect year to visit. The museum originally opened in 1988 in a small space above the Sultan Muhammad Islamic Center by Dr. James Cameron, the only man known to have survived a lynching. After several moves, the museum finally shuttered for what seemed like for good in 2008 due to financial stressors stemming from the stock market crash. Though we lost Dr. Cameron in 2006, reopening the museum became a priority project for community leaders, but for several years they were only exhibiting their collections online.
Their new space is on the ground floor of the newly built Griot building, a refurbishment project that turned a former high school into housing and retail space as part of the Historic King Drive Business Improvement project. In the historic tradition of Black-owned businesses in Bronzeville, another huge success of this revivification project is the Bronzeville Collective MKE. A collaborative community project of Tiffany Miller and Lilo Allen, this pop-up turned full-time brick-and-mortar bazaar has become integrally important to Black artists in Milwaukee.
"The Bronzeville Collective MKE features over 25 local brands," they explain. "We focus on creatives of color — almost everything in our space is either handcrafted or designed by Black and Brown creatives!"
2. Portland, Oregon
Portland is the whitest city in the United States, and you should know that this is by design. When Oregon was granted its statehood, it was predicated on the disenfranchisement of Black people; Black exclusion laws in the new state prevented them from owning property, working, or residing in the state of Oregon. These laws were repealed in 1926, but Portland boasts only a small Black population to this day.
Despite its convoluted history, Portland managed to have one of the most organized, sustained reactions to the murder of George Floyd, with the 100th consecutive day of protests celebrated on September 5, 2020. But the combination of the COVID-19 pandemic and the continued revolution left many businesses shuttered, some for good. The ones that remain have been struggling, and small businesses in Portland, particularly Black-owned businesses, will need your support in 2021 to recover.
Thankfully an initiative of Travel Portland has put together a compilation of all things Black in the city to make planning a visit simple. There you'll find avenues via which to connect with Black culture and history, as well as event listings and a directory of Black-owned businesses. You may want to pay particular attention to Black-owned restaurants, especially because the region's large Ethiopian and Eritrean communities are well reflected there. Some standouts that have been around since the '90s during a huge influx of East African immigration include Horn of Africa and my personal favorite Queen of Sheba. Also visit Abbey Creek Vineyard, which is run by Bertony Faustin, the first recorded black winemaker in Oregon.
"Truly, if there ever were a blues song created about being black in Oregon," says S. Renee Mitchell for Travel Oregon, "it would include lyrics about fitting in, sometimes fighting back, but always staking claim." This year is a perfect opportunity to support those trying to maintain Black communities in Portland.
3. Miami, Florida
Just south of Wynwood, mainland Miami's famed arts district is the often overlooked but bustling and historic district of Overtown. The neighborhood was founded to house Black railroad and domestic workers, and by the '50s it had become a hotspot for Black arts and culture. But the construction of I95 in the '60s split the neighborhood in two, razing hundreds of homes and businesses in the process. Overtown has never recovered fully, but an ongoing revitalization project aims to bring the neighborhood back to its former glory.
Overtown is anchored, both historically and today, by the Black Archives Lyric Theater, an arts and performance space. After hosting some of the greatest Black performers in America — like Josephine Baker, Ethel Waters, Aretha Franklin, and Ella Fitzgerald — it was shuttered in the late 1960s after the construction of the freeway. It sat vacant until it was restored and reopened in 2000, which unofficially began Overtown's return as the hub of culture it once was.
Since then, scores of new businesses, community centers, pop-ups, and events have secured a new future for Overtown, but none so prophetic for tourism to the neighborhood than the opening of the Copper Door in 2018.
Opened in the vein of the famed Mary Elizabeth and The Sir John Hotels — both former Overtown guest houses that hosted Black luminaries like Thurgood Marshall, W.E.B. Dubois, and Zora Neale Hurston — this bed and breakfast aims to revive the tradition of Overtown as a tourist destination while incorporating the soul and hospitality that Miami's Black community has long been famous for.
During your stay, owners Jamila Ross and Akino West can help you navigate cultural events curated by Art of Black Miami, help direct you to the Folklife Fridays or the Roots Black Marketplace — if you've made it to town on the right Friday of the month — or simply make you breakfast. Their communal dining hall is famed for harboring new friendships, so in addition to connecting with the members of Black Miami, you'll get a chance to meet other travelers, too.
4. Tulsa, Oklahoma
In possibly the most explosive and arresting introduction of a television series that has ever been committed to film, the first eight minutes of the pilot of 2019's Watchmen gave us a visceral and exceptional portrayal of what we now call the Tulsa Race Massacre. The slaughter occurred in the summer of 1921 against the wealthiest Black community in the United States at the hands of vigilante white terrorists in concert with the US government. For many, seeing the recreated portrayal of the massacre was their first introduction to this piece of American history, even though it remains one of the worst terrorist attacks that have ever occurred on US soil.
2021 marks the 100th anniversary of the massacre, and the 1921 Tulsa Race Massacre Centennial Commission seeks to honor the legacy of the Greenwood district and Black Wall Street with the inauguration of a brand new historical center dedicated to preserving this previously obscured piece of American history. Called Greenwood Rising, the center is imagined to be a permanent hub to "remember the victims and survivors and create an environment conducive to fostering sustainable entrepreneurship and heritage tourism within the Greenwood District specifically, and North Tulsa," according to the commission's chair, Senator Kevin L Matthews.
In addition to the grand opening of the historical center, the Centennial Commission is also heralding a series of events and productions throughout the year, including the Greenwood Film Festival and the Black Wall Street Memorial Run. But likely the most anticipated event will be Tulsa's 2021 Juneteenth celebrations; this year promises to be particularly poignant as municipalities and states around the nation consider making Juneteenth an official holiday.
5. Richmond, Virginia
As the former capital of the confederacy, the external face of Richmond can feel overwhelmingly white, but it also has a long and storied legacy as a Black stronghold in the United States. As the primary endpoint for the transatlantic slave trade, it has some of the most longstanding Black communities in the country. Nationwide, as many as one in four Black Americans have histories linking them to Richmond, yet it is rarely on itineraries for domestic travel.
In collaboration with Richmond Region Tourism and several Black community leaders, BLK RVA was launched in August of 2019 to bring Black tourism back to the city and has focused its efforts on creating clear avenues to connect with Black Richmonders of today. BLK RVA asked Melody Short, native Richmonder and the director of marketing and business development for the largest chain of Black-owned bed and breakfasts in the United States, Akwaaba Bed & Breakfast Inns, for her own personal recommendations for visitors.
"It is a must that tourists visit the Jackson Ward neighborhood," she extolls, offering up as examples of destinations like the Black History Museum and Cultural Center of Virginia, the Maggie L. Walker National Historic Site, and the historic Hippodrome Theater. BLK RVA also partners with plenty of tour operators that focus on Black history in the region if you're unsure where to start.
6. Houston, Texas
It's the largest city in Texas, but you may be pressed to name a tourist attraction in Houston if you've never been. Floridian comedian and part-time nomad Josh Pray might say it best: "I would strongly encourage everybody to visit Houston. Reality checks are everywhere."
Don't get me wrong, you can certainly visit the zoo or even touch a moon rock at the Space Center, but the best trips to Houston are about getting a dose of real Americana. Houston is a hyper-diverse city; almost half of its population identifies as Hispanic while over 20 percent is Black, almost 10 percent over the national average. It's a city where minorities, collectively, aren't the minority. And Houstonians are notoriously friendly, so don't be dissuaded if it's your first time visiting, you'll be sure to make friends.
For solo and budget Black travelers, Houston is an ideal city to visit thanks to the hard work of Deidre Mathis, the only Black hostel owner in the United States. Already an author and world traveler, she opened Wanderstay in central Houston in 2018 and caters to budget travelers who don't want to sacrifice quality, particularly those in the digital nomad sphere.
Wanderstay is super centrally located, within walking distance of Museum Park and Midtown, so you won't feel isolated without a car. Nearby you'll find Black-owned restaurants, businesses, and if you plan your trip to coincide with the first Friday or second Saturday of the month, the nation's largest Black-owned business pop-up. At BLCK Market Houston you'll find 50+ Black-owned vendors selling everything from skincare, to handmade fashions, to services, and they have food trucks outside if you're craving a bite.

The post 6 underrated cities in the US to celebrate Black history all year long appeared first on Matador Network.