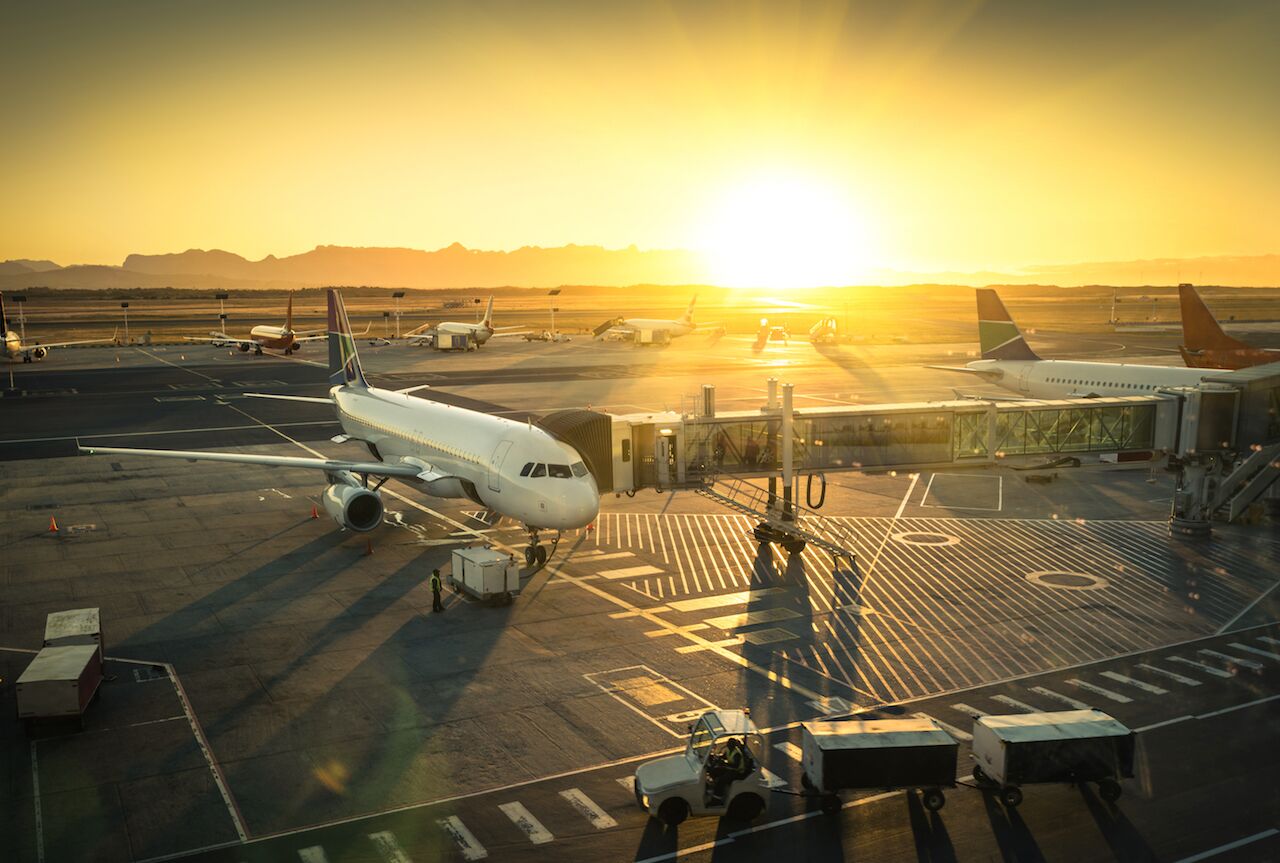 This is The Climate Win, the most positive sustainability news around the world every week.
AIRPORTS ACROSS the United States are embracing solar power in a way unique to them — by using their roofs to host massive solar farms. Because airports typically occupy vast expanses of land, they are uniquely positioned to become major players in the country's green energy future. A study from the University of Colorado – Denver found that 20 percent of airports across the United States have adopted solar farms over the past decade. That number is likely to rise as cities and states continue to adopt clean energy and net-zero targets and move ever-closer to those target dates.
By installing massive swaths of solar panels, airports are poised to become increasingly important players in local and state governments' pushes to become carbon neutral. The same University of Colorado study found that airports managed by local and state governments were more likely to install solar farms than airports managed by airport authorities or other government bodies. The study's primary researcher, Serena Kim, PhD., found that airports operated by a board of elected officials were far more likely to install solar farms, suggesting that increased pressure from voters to adopt renewable energy leads to tangible results.
This push follows years of major airport developments being relocated from within city centers to the outskirts of metropolitan areas. Denver International Airport opened on the outskirts of Denver and Aurora in 1995, replacing the long-running downtown Stapleton International Airport that served the city since 1929. DIA, Colorado's largest airport, is a prime example of the growing use of airports as solar farms. The study notes that DIA has added more than 42,000 solar panels to its property since 2008, a project credited in large part to support from the city of Denver and the local utility.
Of course, airports aren't just using their grounds to harvest solar power. Increasingly, airports are leaning on solar power for operations, too. DIA purchases some of the solar power it produces from Xcel Energy, Chattanooga Metropolitan Airport in Tennessee runs entirely on solar power, and Tampa International Airport powers 20 percent of its main terminal through the arrays installed onsite.
Fun fact: In 2020, Puducherry Airport in Tamil Nadu, India, became the first airport to be fully powered by solar energy. India's Cochin International Airport in 2016 became the first large commercial airport to run completely on solar power.
In the coming years, solar-proponents hope to see an expansion of solar-powered offerings tangentially related to airports, like the opportunity to travel to solar-powered airports via zero-added-emissions public transit, travel through solar-powered airports, and deplane at another solar-powered airport before boarding an electric train into your destination's city center. It's the part in-between — the flying — that will remain the elusive variant in the quest for zero-emissions air travel. Fortunately, developments are coming on that end (just far too slowly).
More climate wins this week
Scientists and artists in Australia are creating a "black box" to document the human-driven degradation of Earth's environment, Reuters reported this week. Going under construction on the Tasmanian coast in 2022, "Earth's Black Box" will be a large-scale version of an airplane's black box. Its purpose will be to record humanity's progress toward or away from impending climate catastrophe so that future advanced species can learn from our mistakes.
Regenerative agriculture, which promotes long-term soil health and healthy food systems, got a boost this week from several major food companies. Both Nestle and Danone announced seven-figure investments in helping their farmers work towards growing regenerative crops in the coming years, Quartz reported this week.
We close this week with a waypoint for all those shopping for youngsters this holiday season. Check out Matador's guide to sustainable gifts for kids.