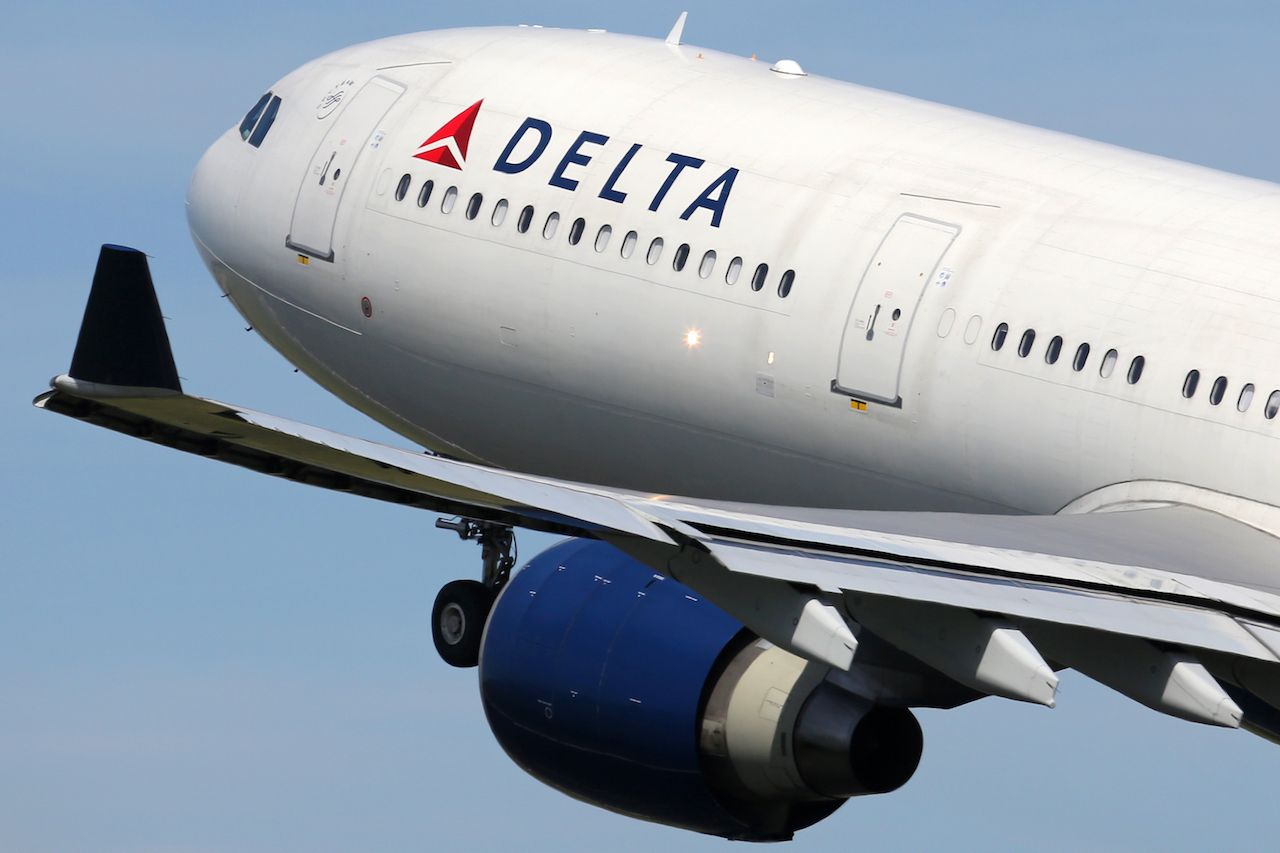 While flight crews are trained to offer impeccable customer service, that doesn't mean there isn't the occasional lapse. One such lapse was recently on display on a Delta Airlines flight from Atlanta to Miami this past Thursday. When boarding the aircraft, a passenger stepped in dog feces, and when he alerted the flight crew, they were indifferent at best. "It was feces," the passenger, Matthew Meehan, told WSB-TV 2 Atlanta, "and it was everywhere. It was on my seat. It was on the floor. My feet were in it."
When Meehan told the flight crew about the incident, he didn't receive the response he expected. According to him they simply handed him two paper towels and a little bottle of Bombay Sapphire. Even worse, when the issue was raised to the Delta customer service manager, she said, "Well, that's not my problem… if the cleaning crew didn't clean your seat, I don't have any control over that." Understandably, Meehan couldn't believe Delta's handling of the situation. "I have never in my entire life felt more dehumanized," he said. "I felt like an animal."
In a statement to Business Insider, Delta apologized to all passengers affected and offered full flight refunds. "We are conducting a full investigation while following up with the right teams to prevent this from happening again," they said. The statement also confirmed that passengers had begun boarding the aircraft before cleaning crews had finished their work, and that the previous flight had an "ill service animal" on board.

H/T: Travel & Leisure

More like this:
7 rights all air passengers have and should know about
The post A Delta passenger stepped in dog feces, and flight attendants told him to clean it himself appeared first on Matador Network.