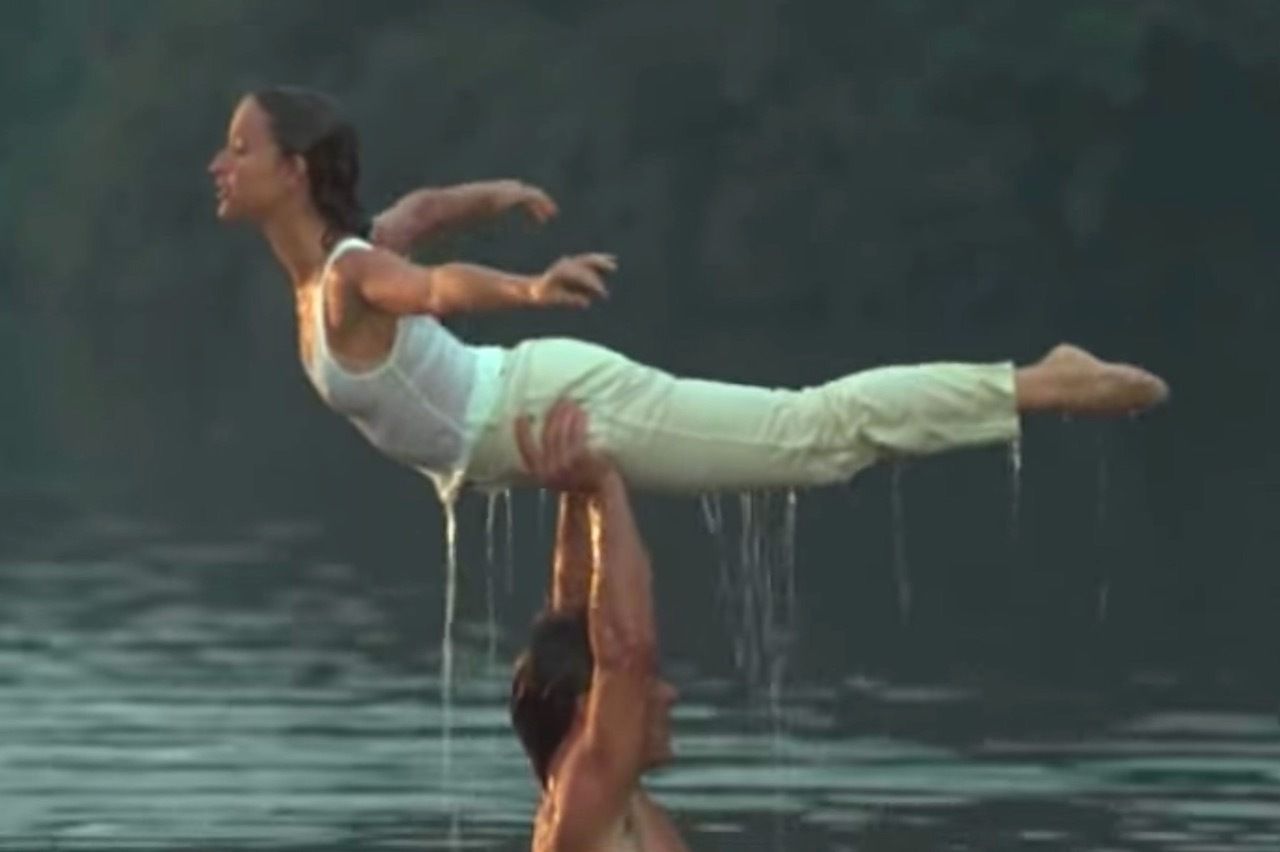 One of Dirty Dancing's most iconic scenes is the one where Patrick Swayze teaches Jennifer Grey to practice a lift in a lake. The lake, part of the Mountain Lake Lodge in Virginia, was made famous by the film but disappeared entirely for 12 years and was completely dry between 2008 and 2012. As of July 2020, the lake has made a resurgence and is filling up again.
Every 400 years, Mountain Lake in Virginia's Blue Ridge Mountains drains and becomes completely dry, as part of a unique self-cleaning cycle. In the movie, the lake was featured in its full glory as part of the resort where the Houseman family is vacationing. During the film, Grey (Baby Houseman) is taught to dance by Swayze (Johnny Castle) with one of the most memorable scenes taking place in the lake itself.
Since the film's release in 1987, however, the lake's water levels have diminished. Seeking to restore the lake, scientists have worked for years to identify and remediate holes in the lakebed, to ultimately introduce a natural process that would reduce leakage. In spring 2020, their efforts proved successful as the lake began to refill.
Jon Cawley, Roanoke College professor, said, "This lake basin is the only one on the planet that goes through this sort of cyclicity and has this sort of plumbing system and sometimes mysteriously disappears to "self-clean." When the lake drains — when it actually empties out — it cleans itself by moving sediment that has accrued in the bottom of the lake down through that rather complex plumbing system to actually make the lake bigger, deeper, and keep it clean. The Mountain Lake basin is absolutely unique, not only in Appalachia but in the entire world."
Now Dirty Dancing fans can actually visit the site without severe disappointment, and the Mountain Lake Lodge even offers a Dirty Dancing-themed weekend package with dance lessons and dance parties for those who want to live out their Baby and Johnny fantasies.

The post The lake from 'Dirty Dancing' is full again for the first time in 12 years appeared first on Matador Network.