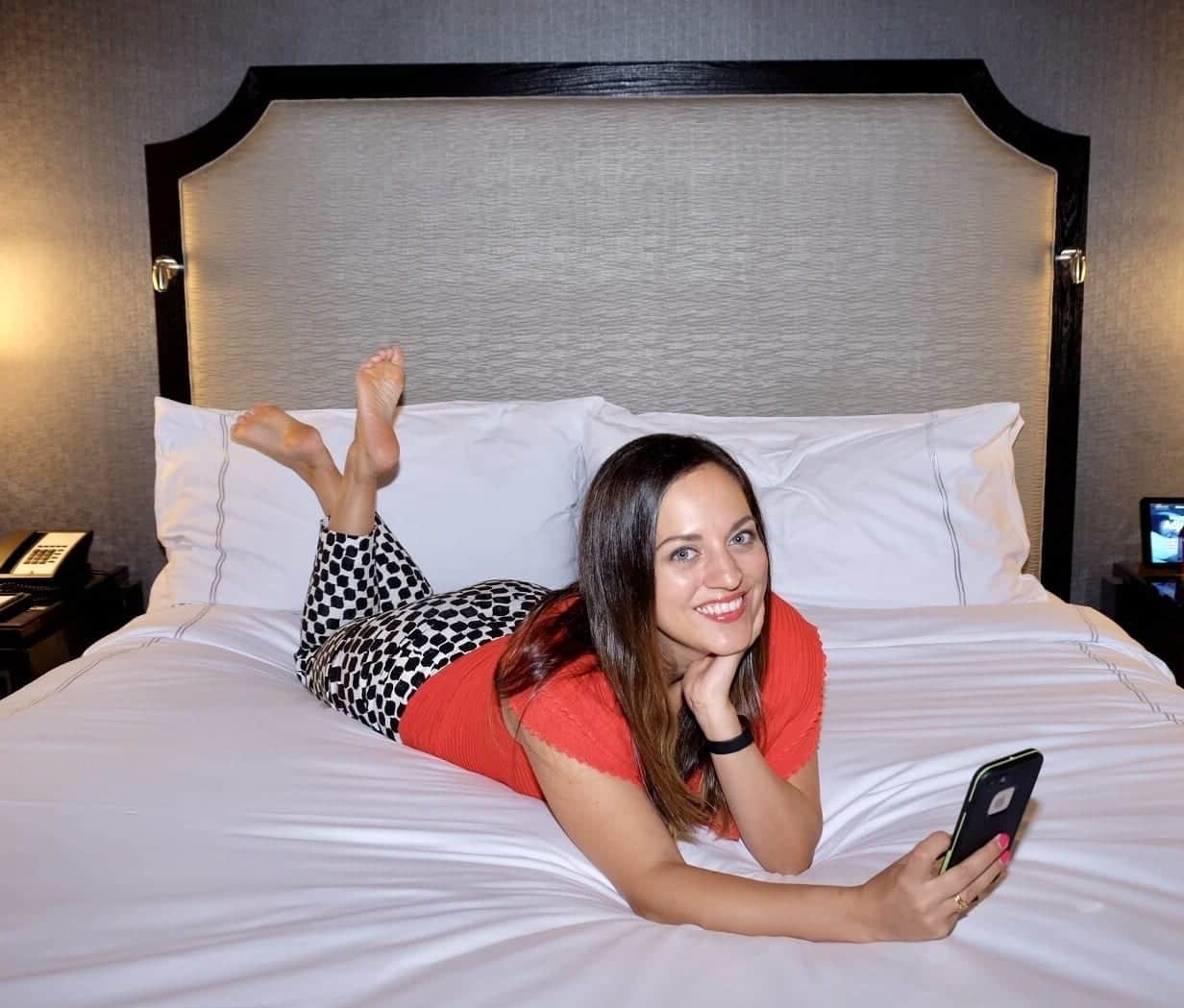 I love writing my Best Travel Moments of the Year posts. And 2018 was a great travel year. For the first time, I feel like I found a very good balance between enjoying my travels and being present in New York. I took four "long" trips, and they were each about two weeks long — but that really worked for me.
Balance has been one of the toughest things for me to find. I know a lot of my blogger friends struggle with it as well — traveling enough to be interesting vs. not spending too much money; having trips to write about vs. having enough time to build out strong content; being away to fulfill your dreams and being there for your loved ones in real life; working long hours to make good money vs. doing what's best for your health.
So now that I've found a relatively good balance for myself, I feel like I shouldn't deviate from it too much. It's working. Let's not poke the beast in 2019.
From Antarctica to Cyprus, from St. Croix to Japan, these are the travel moments that brought me the most joy.
The Porpoising Penguins
Have you ever seen penguins porpoising in the water? They jump in and out like dolphins. It's adorable.
And if you were lucky, you would see five or six of them doing it simultaneously. We occasionally spotted this from a zodiac, or even while our ship was in motion.
But the absolute best moment happened when out kayaking. All of a sudden, about a dozen penguins began porpoising out of the water. Then more and more and more.
Eventually it was well over 100 penguins porpoising simultaneously, getting closer and closer to our kayaks! Just as they got close, they all went underwater…then they reappeared and began porpoising away from us once again.
I laughed. It was like they suddenly turned, saying, "Nope, nope, nope! Not touching that one!"
Nature is amazing. I can't believe I got to witness that so close to them.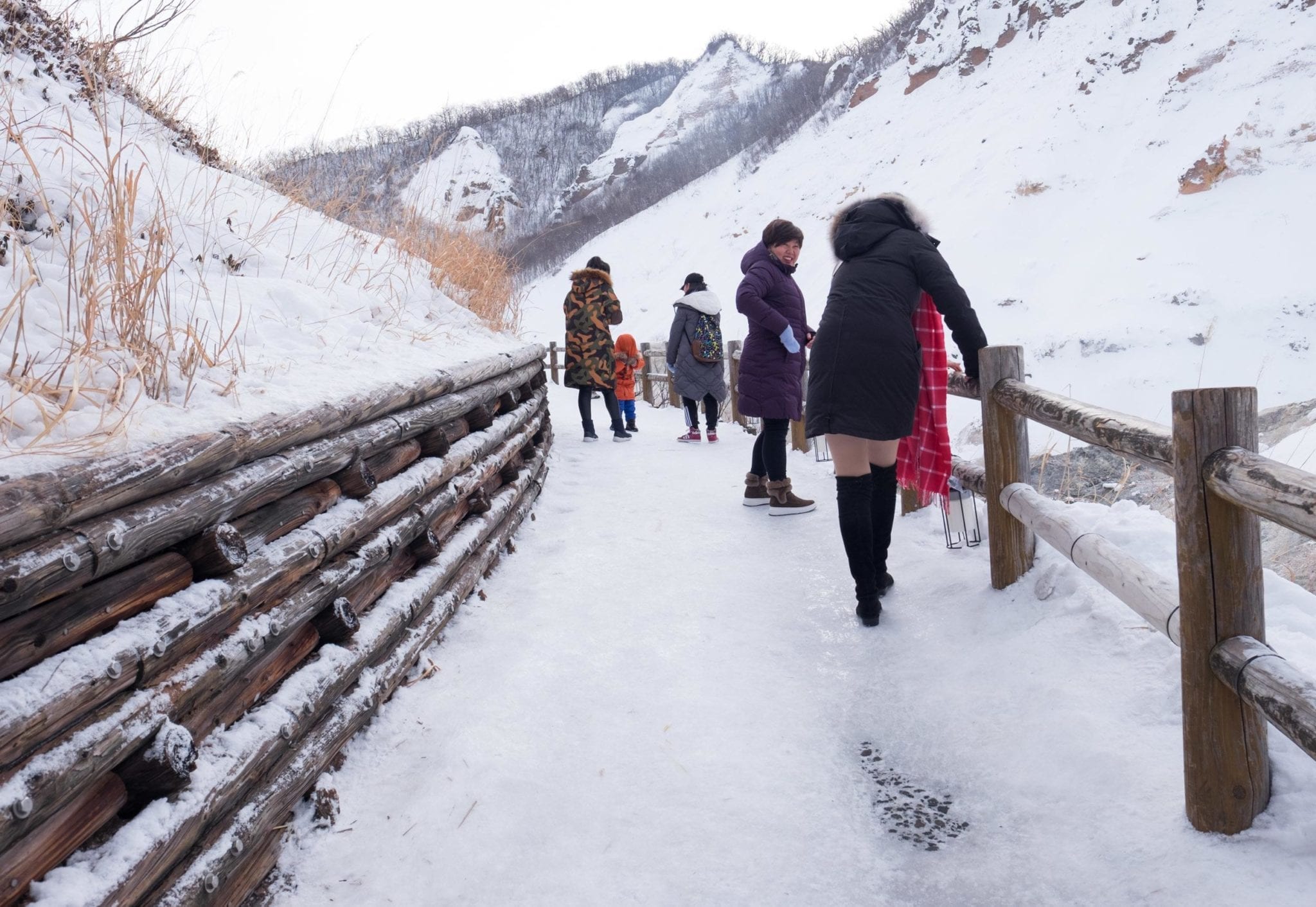 Schadenfreude from an Onsen
I learned quickly that sidewalks are rarely cleared in snowy Hokkaido. That seemed so un-Japanese — everything is efficient and perfect in Japan! — but soon I realized that it snows almost every day in Hokkaido in winter, and clearing all that snow is simply impractical.
I brought my heavy-duty winter boots, and they kept me upright. But not everyone was so lucky. When I went to Jigokudani, or Valley of Hell, in Noboribetsu Onsen, the paths were so icy that everyone had to cling to the fences while edging down the path. There is always one Japanese girl dressed for fashion but not the weather conditions, and this girl in suede boots and a short skirt could barely move without slipping.
Even in my snow boots, it was tough to walk the path. I clung on with the rest of them.
The walk was short but exhilarating, and I got lots of photos of the hell-like landscape. After a walk through town and a lunch of sashimi on rice, I decided to hit up Onsen Heaven, a top recommended hot spring.
I walked in, paid, and followed all the rules I had read online: I took off my shoes and locked them in a first set of lockers, then walked into the main locker room, got naked, and locked up the rest of my belongings. Next I grabbed a stool and nozzle and washed like crazy, including my hair. Sufficiently clean enough to use the pools, I went to go luxuriate.
I relaxed in the hot waters, moving from bath to bath. I tried an outdoor bath surrounded by snow. I tried super-hot baths where I lay on my back, my neck propped up on a stone.
Then there was the best bath of all: it was perched from above in front of huge windows and had a view of everyone struggling to climb the path and holding onto the fence for dear life.
I couldn't help but laugh. This was the life! Relaxing in a hot bath while watching those poor saps fall over each other in the snow!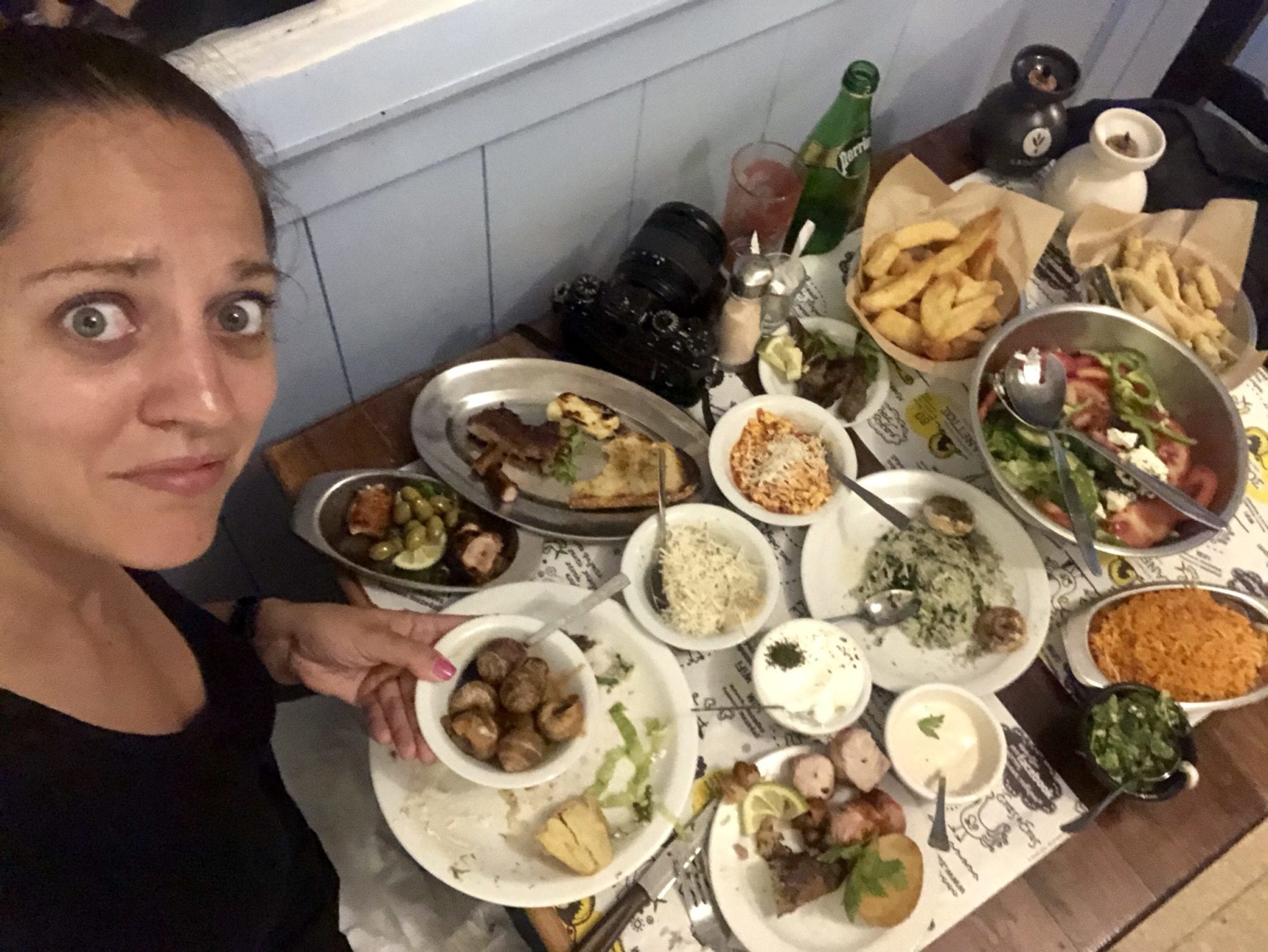 Hardcore Cypriot Mezze
Everyone in Cyprus told me I had to go eat at Zanettos in Nicosia. My travel blogger friends, my friend's Cypriot boyfriend, my readers, the staff at my hotel. When so many people make the same recommendation, you listen to them!
I simply walked in and let the host seat me. Then the food parade began. It turns out Zanettos serves everything mezze-style — everyone gets brought the same small plates and you share everything.
A Greek salad with feta. Nice. Some halloumi cheese, bread, tzatziki, beets. Also nice.
Olives. garlicky mashed potatoes. Sausage. Another kind of sausage.
A little plate with thinly sliced liver.
French fries.
Chicken souvlaki. Pork souvlaki.
Fried zucchini.
Two kinds of rice.
A BOWL OF SNAILS, BECAUSE WHY NOT, AM I RIGHT?
By this point I was documenting this parade on my personal Facebook, joking around with my friends, and starting to get the sweats. Literal sweats from the meat. Figurative sweats from whatever mysterious price I would need to pay at the end of the evening. How much was this going to cost?
I needn't have worried. 21 euros for the food. 3 euros for the Perrier. That whole smorgasbord cost me the equivalent of $28 USD.
What an incredible deal!
The next morning, the lovely staff at the Hotel Asty asked how Zanettos was and if they could make me eggs for breakfast. I kindly turned them down, saying I was still stuffed and would be happy with just a cup of coffee. They then came to me with a plate of Cypriot pastries, insisting that I try them all! I obliged.
The Emerging Whale in Antarctica
I've told this story so many times in the past nine months, but I'm going to do it again! We were out kayaking in Wilhelmina Bay in Antarctica, a place so dense with whales that practically each zodiac had their own pod. And that made me happy because we didn't have to paddle as far to see good wildlife!
Then it happened.
A whale rose out of the water nose-first right in front of our kayaks. We had never seen anything like that — all the other whales had been "logging," or rising horizontally while asleep. This was all nose, defying physics.
I froze. We all froze. Was he going to flop down and crash? Would we be in danger?
But no — the whale simply retreated beneath the water again.
That moment became known as "the moment the drysuits became not so dry."
"I'm always surprised at what we see, but I'm not often impressed," our kayaking guide Michael told us. "The only thing better than THAT would have been, like, if an orca jumped out of the water right over the kayaks."
"Yeah, and if Michael Jackson started singing!" I added.
Feeding a Rhino
I always knew that rhinos were endangered, but I didn't realize the extent of the emergency until I went on my first safari in South Africa in 2012. That taught me about the black market for rhino horn and all the measures different conservancies are taking to protect their rhinos.
At Ol Pejeta Conservancy near Mount Kenya, I witnessed the last two northern white rhinos on the planet. They were both female and unable to carry a pregnancy. The only hope of saving the species was to attempt rhino in-vitro fertilization with saved sperm and a surrogate sometime in the future. The process that hasn't ever been done.
And then I got to meet a rhino and feed him.
His name was Baraka. He was old and blind. I reached out with a handful of leaves and he chomped on them gratefully. Then I reached out and rubbed his horn.
So few of them left. So many of them killed for no reason. I can't believe I got to be so close to one.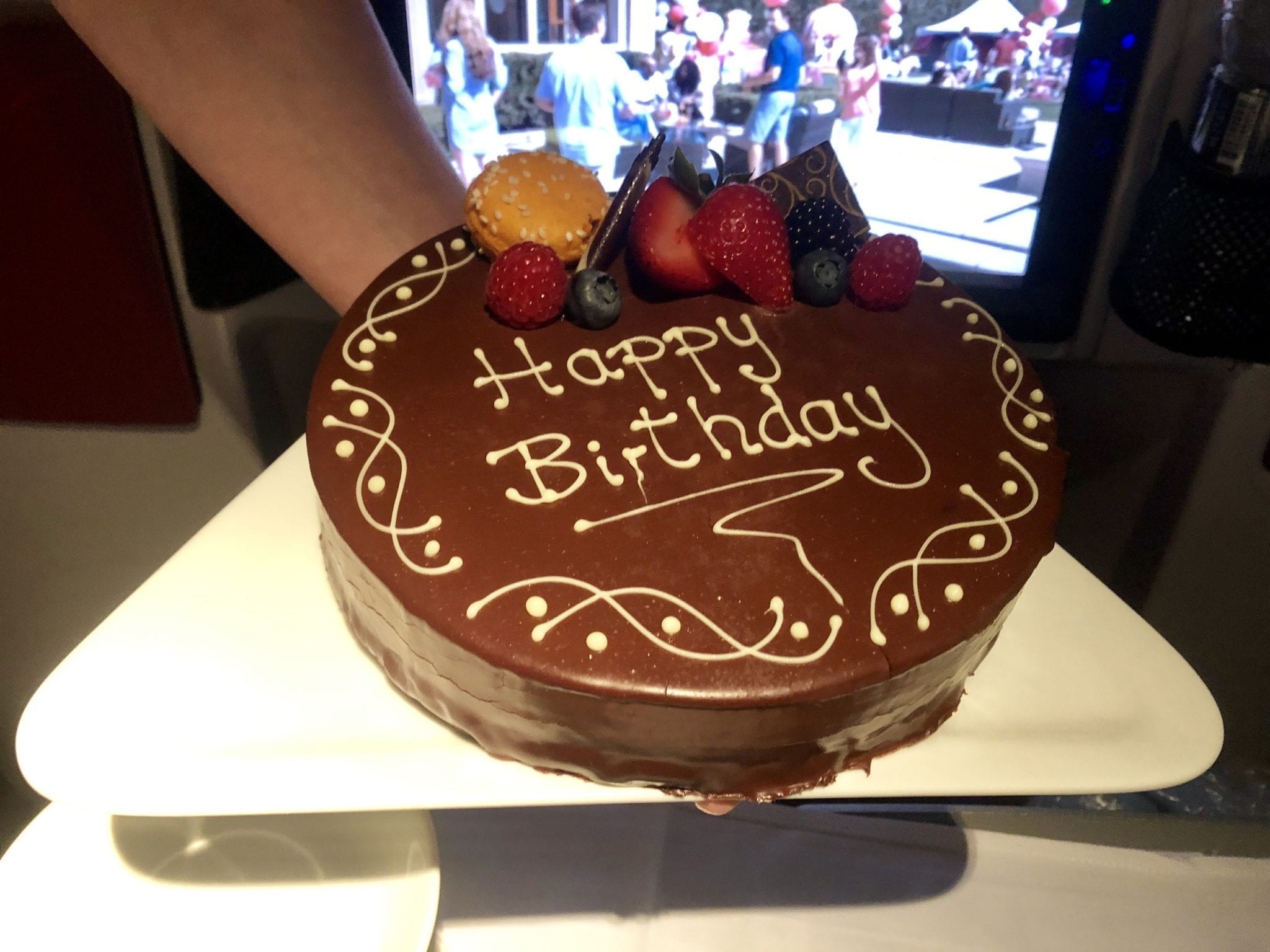 Waking Up in Business Class on my Birthday
When I got an offer to do a campaign in Vienna for a volleyball tournament over my birthday, I was initially perplexed. Did I really want to spend my birthday alone and working in a city I had already visited? But when they offered a plus one, I looked at it as an opportunity to do something unusual and fun!
I brought Cailin along with me, and we had the best time. I've flown business class long-haul several times this year — on ANA, Austrian Airlines, and Kenya Airways — but nothing tops waking up in my lie-flat bed on Austrian to Happy Birthday streamers taped all over my seat. Thank you for that lovely surprise, Cailin!
That began a 24-hour period of eating more cakes than humanly possible. Luckily, Vienna is probably the best city in the world for cakes.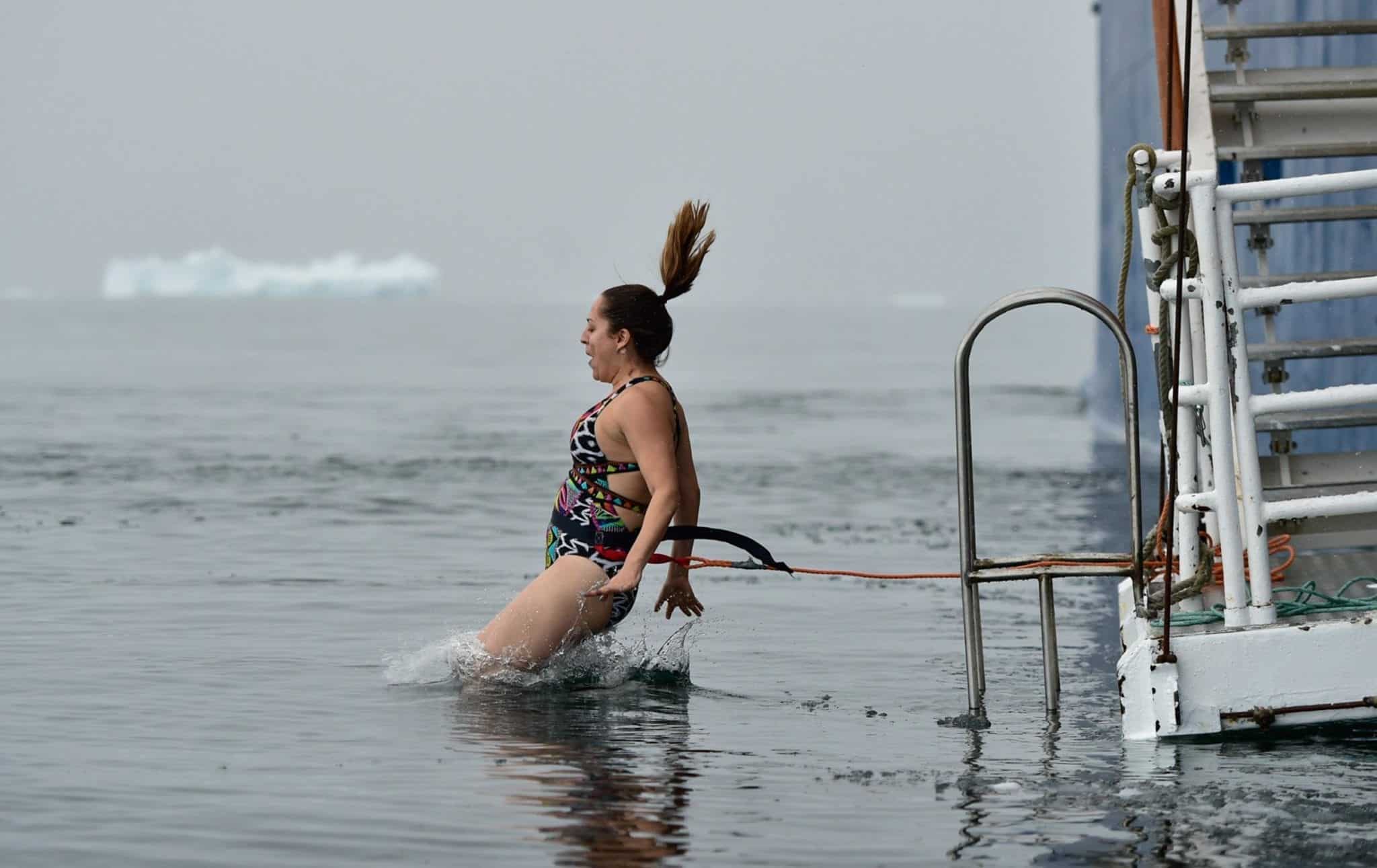 The Polar Plunge in Antarctica
I knew I had to do it — but I was SO nervous. The Polar Plunge is a rite of every Arctic or Antarctica trip, and I knew my readers would never let me live it down if I chickened out.
We got to do it quite early — our first day in Antarctica. We were on Stonington Island, south of the Antarctic Circle and the southernmost point of our trip.
I put on my bathing suit and robe and got into a line that stretched around the deck and up the stairs. And I couldn't stop shaking. Yet everyone else seemed fine. Even two of my fellow kayakers, a couple on their fourth kayaking trip to Antarctica, casually said, "Well, we've never done a plunge this far south, so we might as well!"
Finally, it was time. I threw my robe off and stood in my bathing suit, still shaking like mad, then went out onto the gangway. I watched an older man do his jump. and climb out, relatively nonplussed.
I trembled as I climbed down to the platform, then let the staff members tie a rope around my middle. Don't hesitate, I told myself. It's always worse when you hesitate.
I jumped in.
Needles stabbed all over my body. My limbs seized up. It felt like I was down forever — and finally my head broke the surface.
"JESUS CHRIST OF LATTER-DAY SAINTS!" I shrieked. Everyone burst out laughing.
Why? I have no idea. Pretty sure I've never yelled that before or since.
The nerves left me when I hit the water. I was high on Antarctic chill.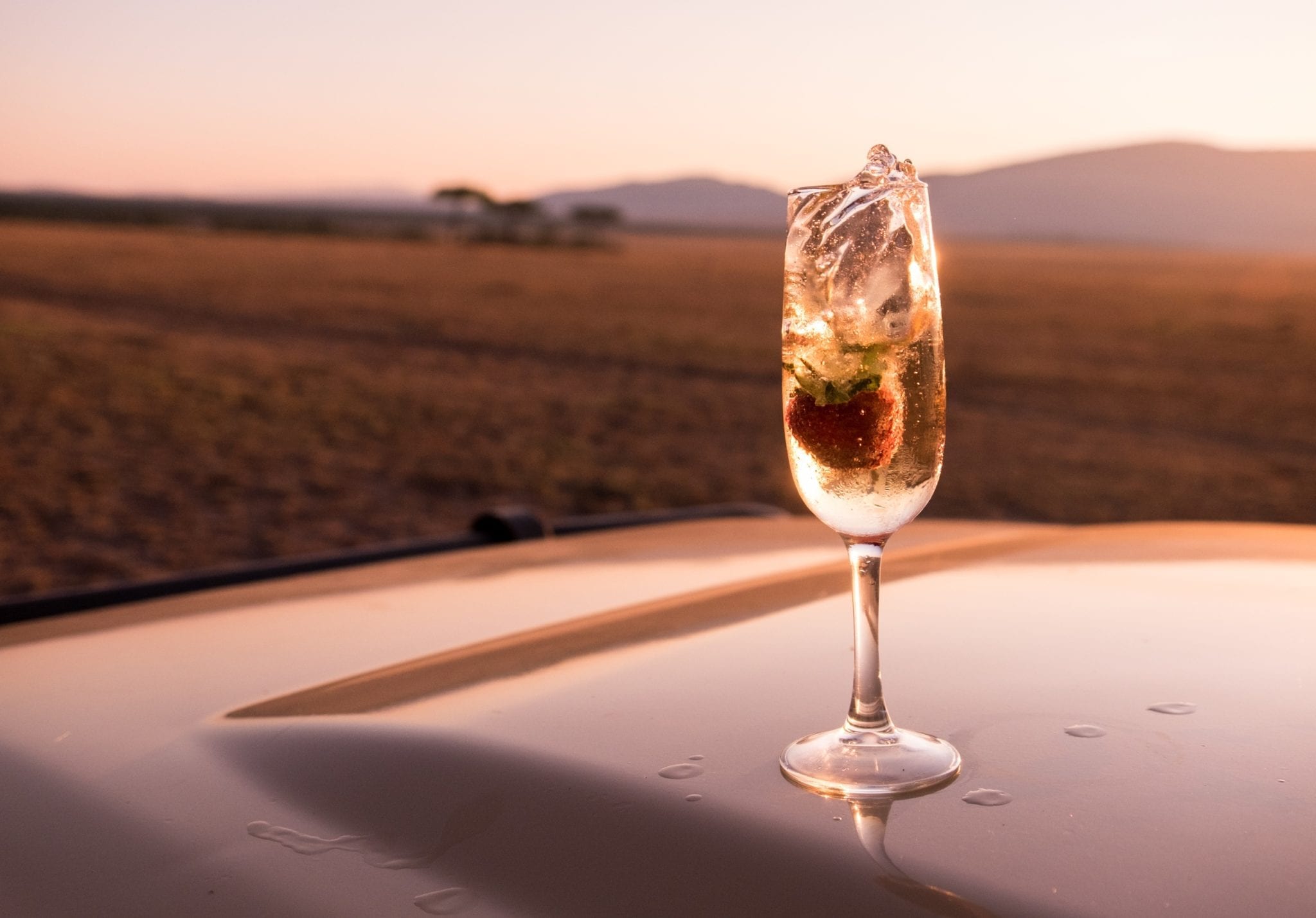 Sundowners and Bridget Jones
Sundowners are the best part of safari. After a few hours of bumpy driving, chasing animals, feeling pressured to get perfect shots, and getting sunburned and covered in dust, there's nothing better than heading out into a clearing and having a drink as you watch the sunset.
That's as pretty close to happiness as I get when I travel. Relaxing and looking back at all you've accomplished that day. Especially if it's accompanied by a rum and Stoney's Ginger Beer.
One night over drinks, several of us were talking about lions' unusual mating habits. "The male penetrates the female and leaves. Courtship is brief," I said in my best David Attenborough voice.
"Wait," one of the girls said. "That's so familiar. Is that from a movie?"
"Can you guess?" I said, getting excited.
"Bridget Jones's Diary."
"YES!" I cried. We burst out into laughter. "That was a DEEP CUT! I can't believe you knew it!"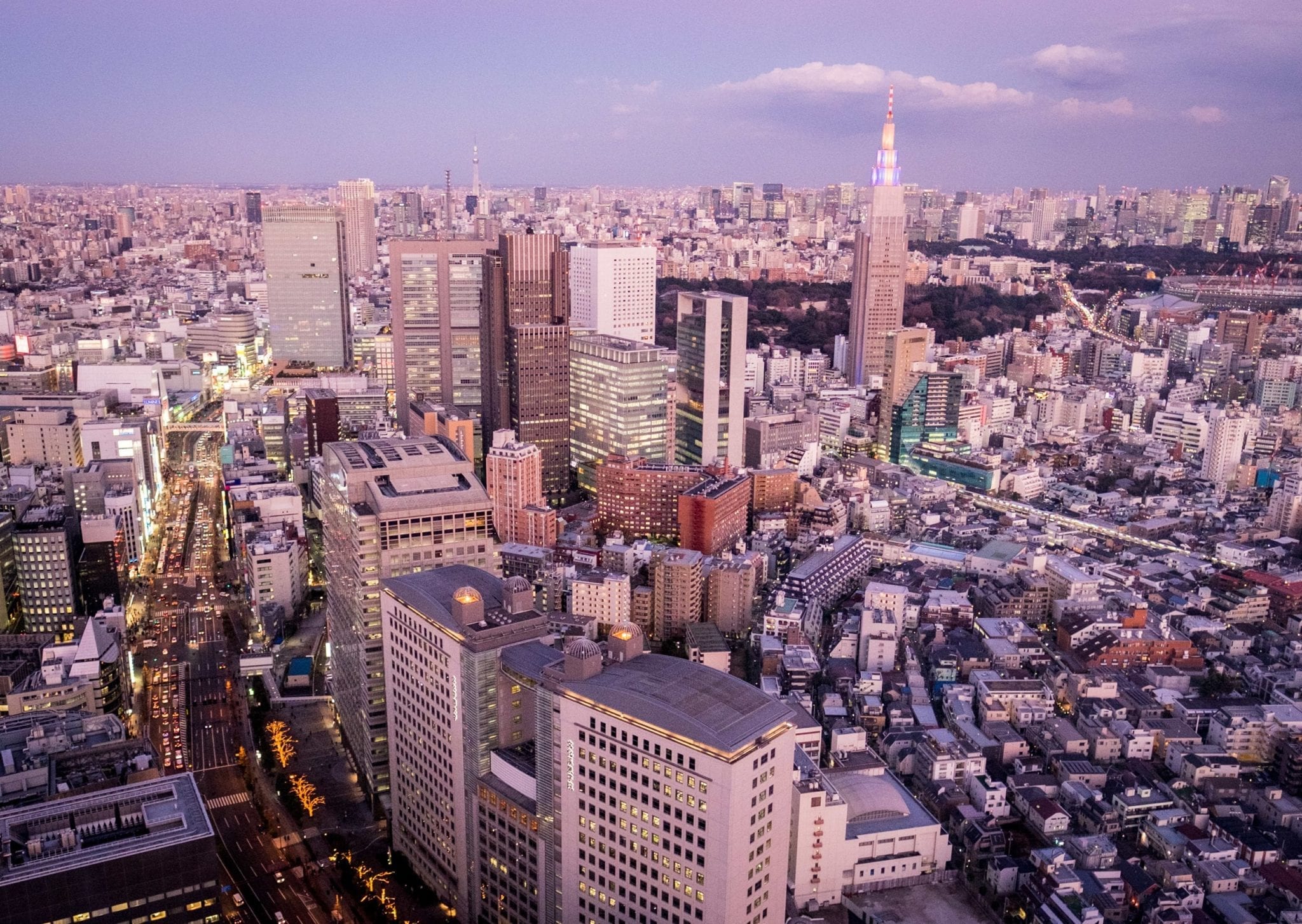 Staying at the Park Hyatt Tokyo
Lost in Translation is one of my all-time favorite movies. Staying at the Park Hyatt Tokyo, where so many of the scenes take place, was a longtime dream of mine, but I never thought I'd be able to afford staying somewhere so posh in such an expensive city.
I mean, their media rate — the reduced rate hotels give to travel writers and publishers — is $500 a night. Regular rooms start at around $800 a night. But they offered me one comped night and the rest of the nights at the media rate, so I decided to stay two nights. $250 per night is still far more than I ever spend on a hotel, but this was going to be a splurge if there ever was one.
I invited my friend Annette to come hang out, and we sipped cocktails in the New York Bar while listening to live jazz as the bright red lights of Tokyo twinkled around us.
I went swimming in the giant pool, just like Bill Murray did, then soaked in the onsen.
I got in my giant bathtub and watched the then-brand-new Queer Eye on Netflix.
I leaned out the window and enjoyed the hotel view to end all hotel views.
I enjoyed being called Miss McCulley by staff I had never met — I don't know how they did it.
This hotel was amazing. Now I've got to start making more money so I can spend my entire next trip to Tokyo there…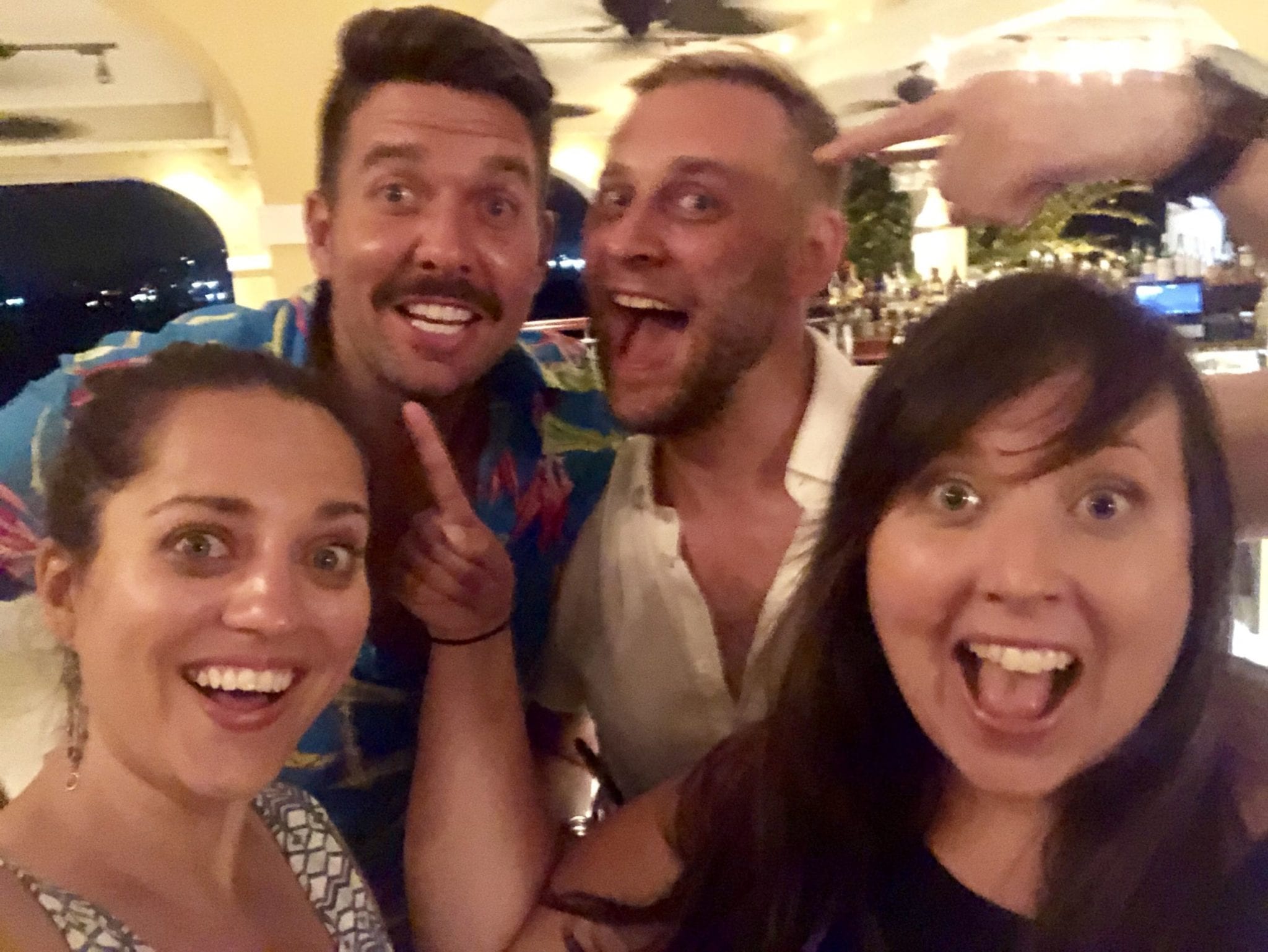 And Then There Was Tom Selleck
Soooo, while in St. Croix, my friend Clint decided to shave his beard into a Tom Selleck stache and rock Hawaiian shirts for the rest of the trip. It went pretty much how you'd expect — people in Christiansted were yelling, "Selleck!" and buying him drinks.
On our last night, we were hanging out in the hotel bar, several Coronas into the evening, and playing Heads Up — the game where you hold your phone on your forehead, it shows a word, and people try to help you guess it. It comes with all kinds of themed decks, and we were playing the Friends-themed deck.
Words flashed across the screen. Ugly naked guy! The Holiday Armadillo! Barbados! Baby Got Back! Lobster! Days of our Lives! Ralph Lauren!
Then all of a sudden everyone pointed at Clint and screamed at the top of their lungs. On my forehead, it read, "Tom Selleck."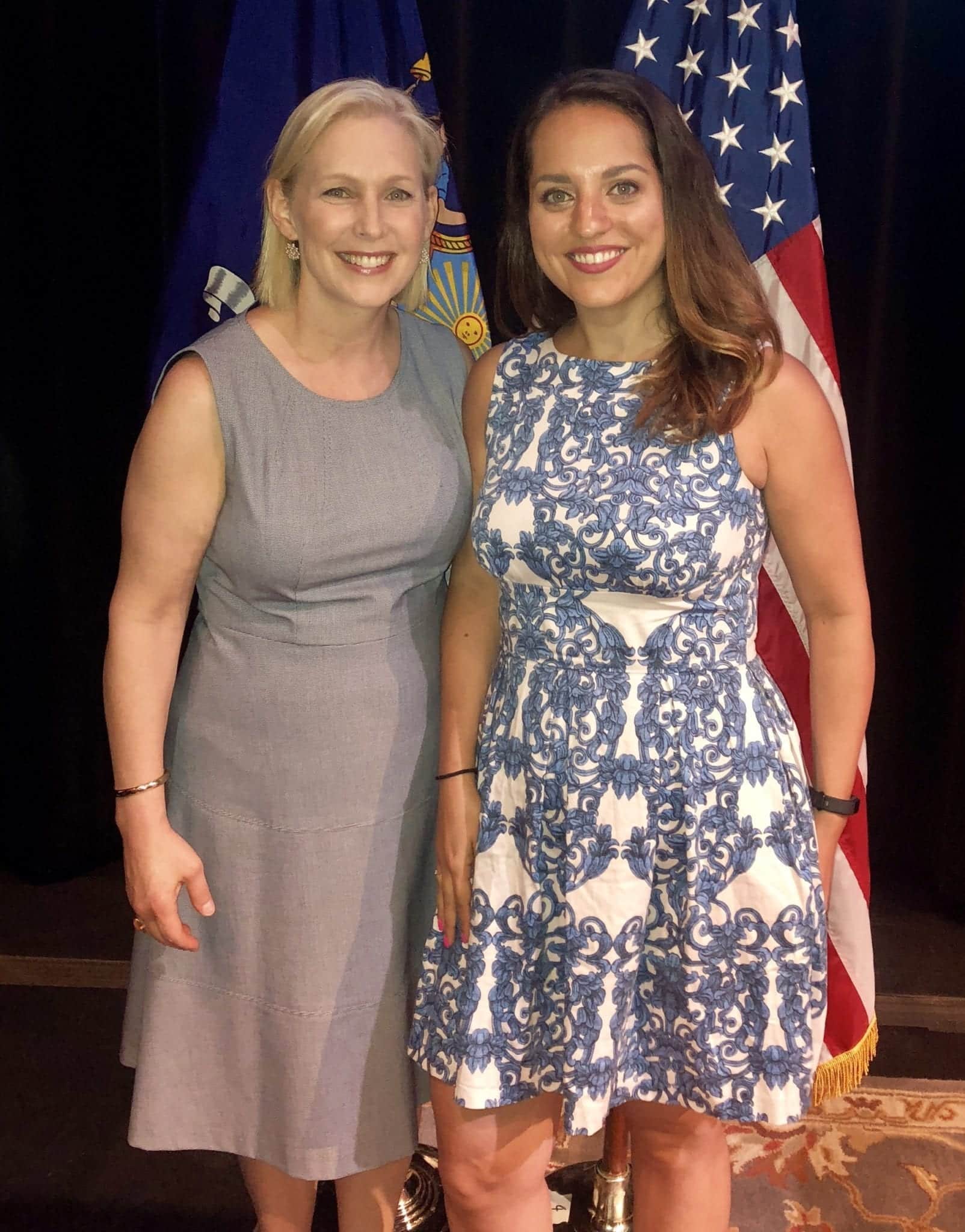 The Best of New York Moments
So many of my favorite moments of the year took place in New York! Which means that they don't fit in this post, but I need to commemorate them somehow.
The best moment, far and away, was becoming an auntie for the first time this spring. I now have a special little boy in my life who delights me to no end. He's an awesome kid and I love getting to be a part of his life. And he's not the only one — even more babies arrived this year and are slated to arrive next year! I am LOVING this aunt role and everything that comes with it.
I met several political icons this year: Senator Kirsten Gillibrand, Former Secretary of State John Kerry, and former Planned Parenthood president Cecile Richards.
Protesting was a big part of the year: I did the Women's March, the March for Our Lives, and even hopped down to Philadelphia to protest Pence to his face at a fundraiser.
In terms of New York activities, my overall favorite was probably seeing Come From Away on Broadway. It is a deeply touching show with fantastic folk music and I can't recommend it highly enough.
Beyond that? I loved going to the US Open, hanging out in the Emirates box among celebrities, and watching the shocking Williams vs. Osaka showdown. Taking pics at the Rosé Mansion was a lot of fun. Spa Castle in Queens was a cool day trip. Gala-hopping in December is now a thing. One of the more WTF moments was watching an Australian rugby player get naked and cannonball into the four-foot-deep pool on top of the Standard. I also enjoyed the Stormy Daniels on 60 Minutes watch party at my local bar!
The biggest activity that I need to write a full post about is how my friends and I joined the Ample Hills Hillionaires Club — we went to tall 10 Ample Hills ice cream shops in one day and ate ice cream at ALL OF THEM. Man, that was fun…and a lot easier than I thought it would be!
What were your favorite travel moments of 2018?
The post My Best Travel Moments of 2018 appeared first on Adventurous Kate.