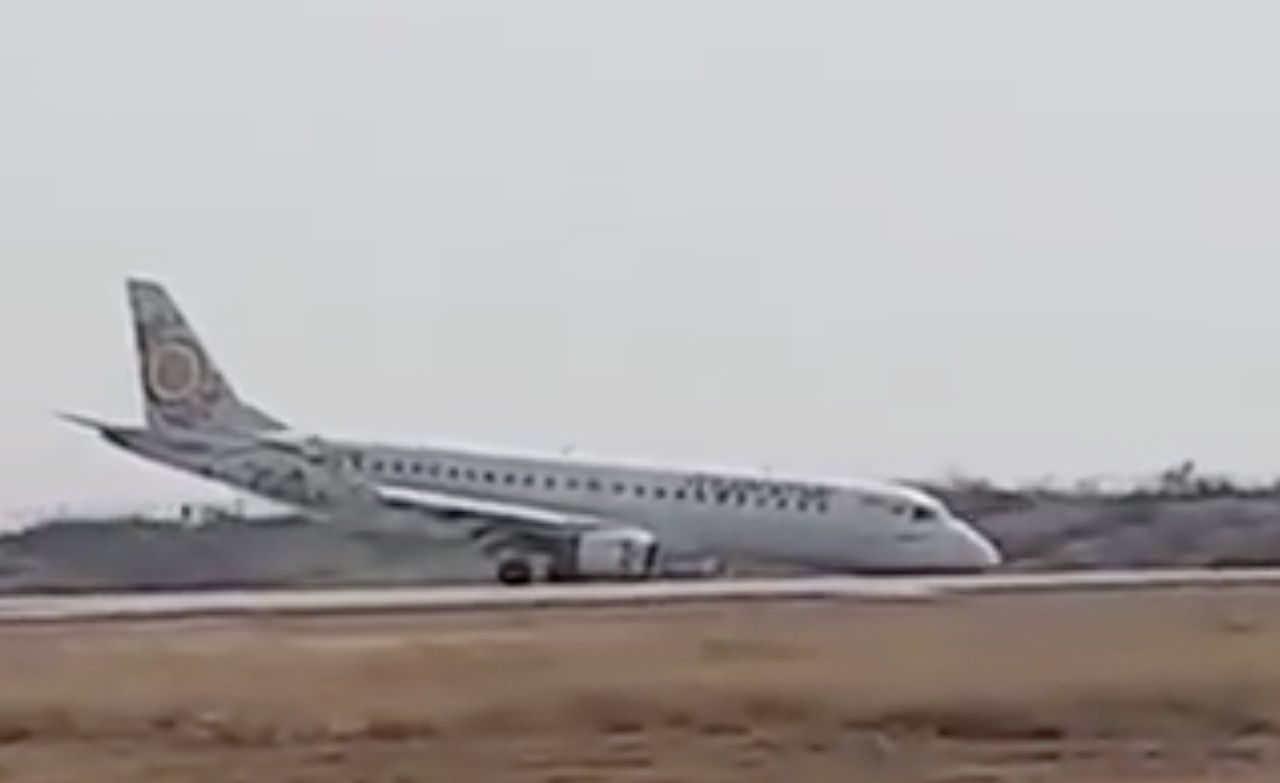 A pilot with Myanmar National Airlines pulled off a landing for the history books. The front wheels on the commercial plane en route from Myanmar's largest city, Yangon, to Mandalay failed to function, yet captain Myat Moe Aung managed to land the plane on the runway and skid to a halt, leaving the flight's 89 passengers uninjured.
#MNA (Embraer 190) #Yangon–#Mandalay this morning, landing at the #Mandalay airport – Nose Lansing Gear failure on landing. Flight Capt. has done the amazing job. #Myanmar pic.twitter.com/7dDzSIs13V

— Cape Diamond (@cape_diamond) 12 mai 2019
According to a report by the BBC, the Embraer 190 circled the airport twice as air traffic control and the pilot worked to determine whether or not the front wheels had lowered down and were set for landing. The decision was eventually made to land the aircraft without the front wheels. After landing on its rear wheels, the pilot tipped the nose down and skidded for 25 seconds until the plane came to a stop on the runway. While in the air, the pilot burned excess fuel to minimize the weight of the aircraft before touching down. The crew onboard performed an emergency evacuation on the runway, safely leading all passengers out of the aircraft.
"The pilot did a great job," said Win Khant, Myanmar's transport minister, to Reuters.

H/T: Reuters

More like this:
Woman removed from plane for refusing to watch safety video
The post Myanmar pilot safely lands plane without front wheels like a boss appeared first on Matador Network.