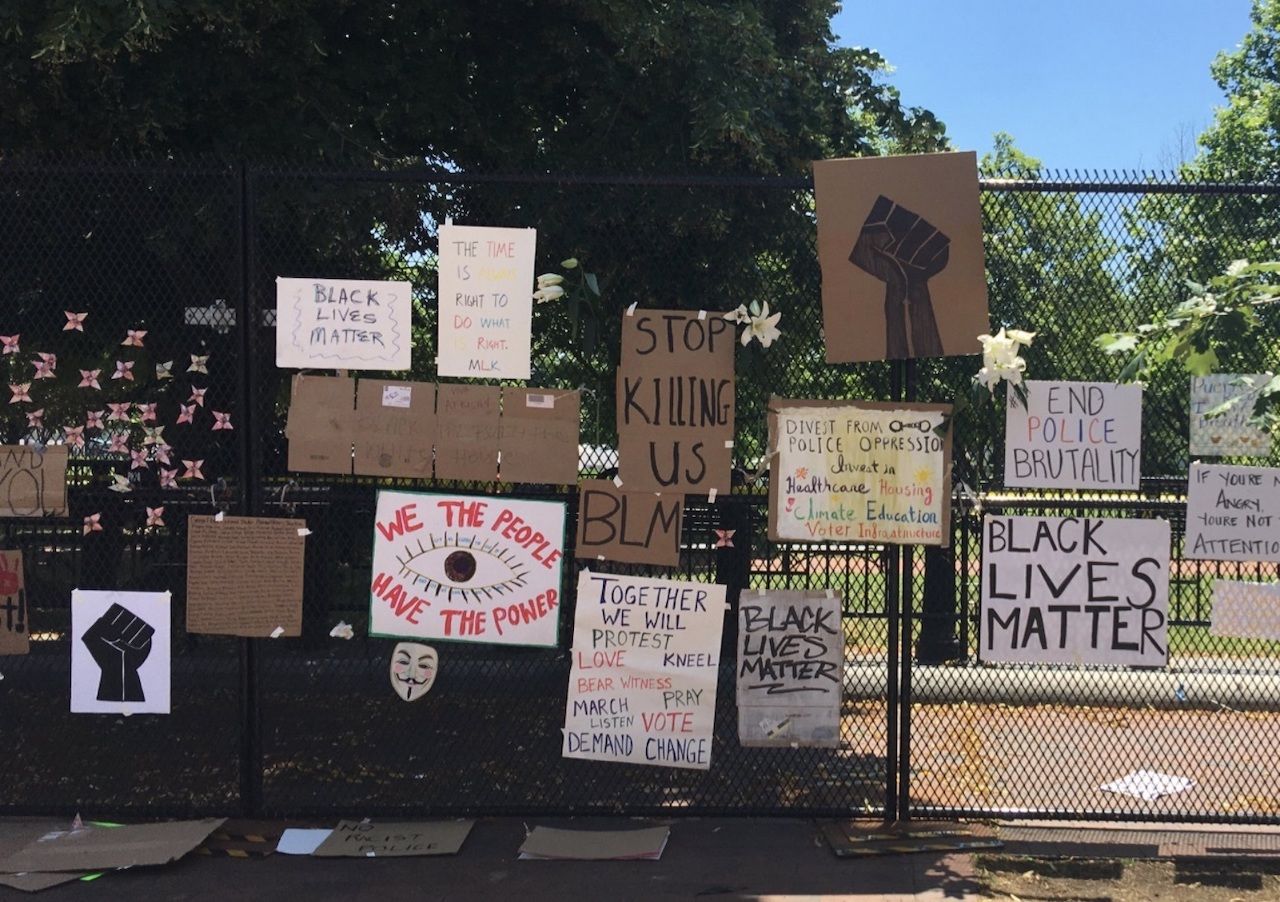 Amid the Black Lives Matter protests raging on the streets of Washington DC, the White House is increasing its security measures. Apparently, that means erecting a temporary metal fence in front of the White House lawn, creating a stark barrier between presidential residence and protesters. The two-mile mesh fence has been criticized by everyone from protesters to DC mayor Muriel Bowser, who said in a news conference, "Keep in mind that's the people's house. It's a sad commentary that the (White) House and its inhabitants have to be walled off."
If the White House is the people's house, then the fence is also the people's fence. And they're certainly treating it that way. Protesters have turned the fence and the surrounding area into an expressive space filled with signs, artwork, and memorials dedicated to the Black men and women who have lost their lives to police brutality.
Signs adorn the fence with messages denouncing systemic racism, demanding justice for George Floyd, and promoting the Black Lives Matter movement. One colorful message demands police-free schools, while others make it clear that racist government policies will no longer be tolerated.

The temporary fence around the White House & Lafayette Square has turned into a memorial as well as a place for people to leave their protest signs. #DCProtests pic.twitter.com/kKce4yFwzI

— Caroline Winslow (@CarolineWinslow) June 7, 2020
The post Protesters turned the new White House fence into a Black Lives Matter memorial appeared first on Matador Network.