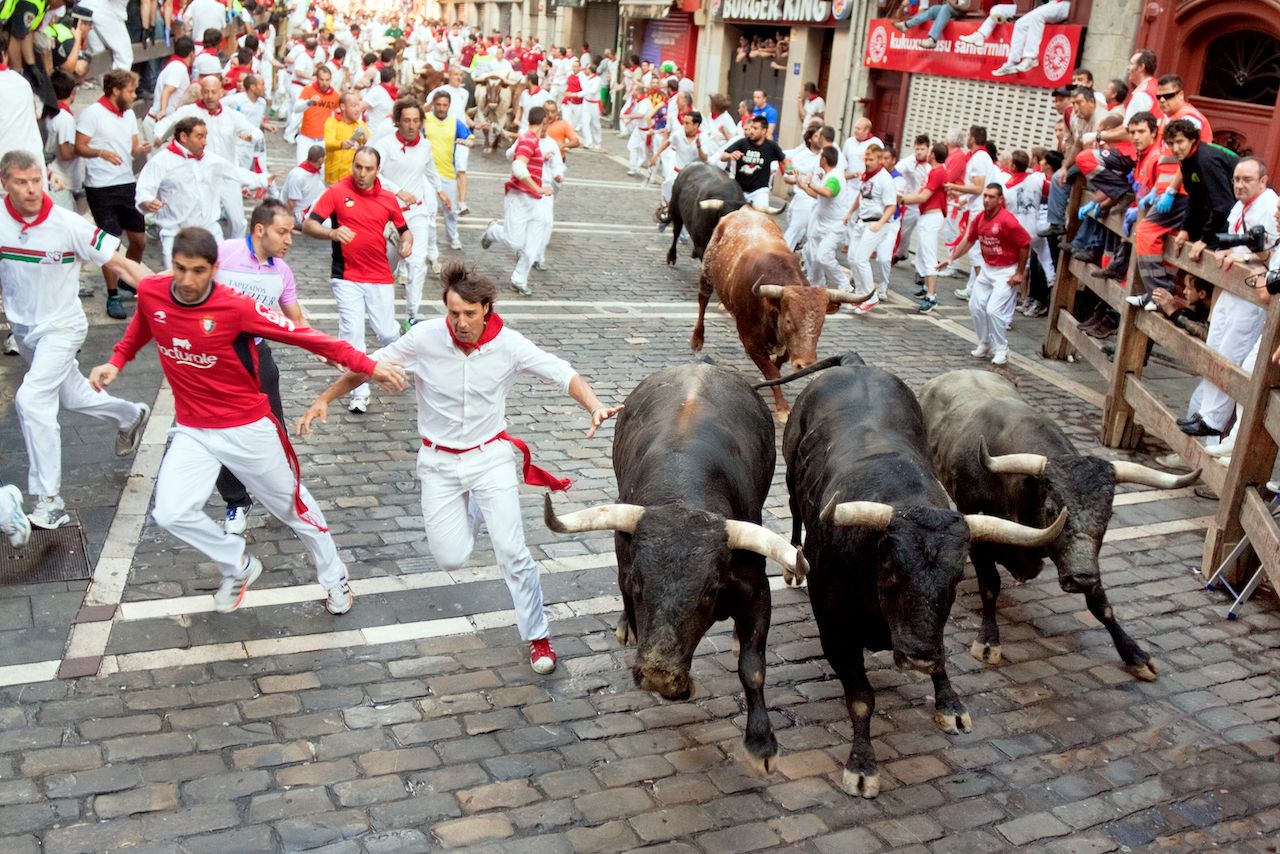 Although Saudi Arabia inspires more fear than laughter these days, the kingdom is attempting to turn around its reputation of rigidity and become a world-class entertainment hub. And one of the ways Turki bin Abdulmohsen Al-Shaikh, the head of Saudi Arabia's General Entertainment Authority, is trying to do so is by taking a page out of Spain's playbook and hosting a Pamplona-style "running of the bulls."
In addition to the bull run, KSA also intends to host many other events, including e-gaming tournaments, a Jay-Z concert, musicals like Aladdin and The Lion King, an NBA game, magic shows (even though sorcery and witchcraft are punishable by death), and religious-inspired spectacles such as a Quranic recitation contest and a competition for the most beautiful Muslim call to prayer. Plans to open a Madame Tussauds wax museum are also in the works.
Turning Saudi Arabia into an global entertainment destination may be a tough nut to crack after Saudi journalist Jamal Khashoggi was killed inside the Saudi consulate in Istanbul in October 2018 in what some think was a murder organized by the Saudi government.
No specific details such as dates and location have been provided yet on any of the proposed events.

H/T: BBC News
The post Saudi Arabia plans to host Pamplona-style "running of the bulls" appeared first on Matador Network.