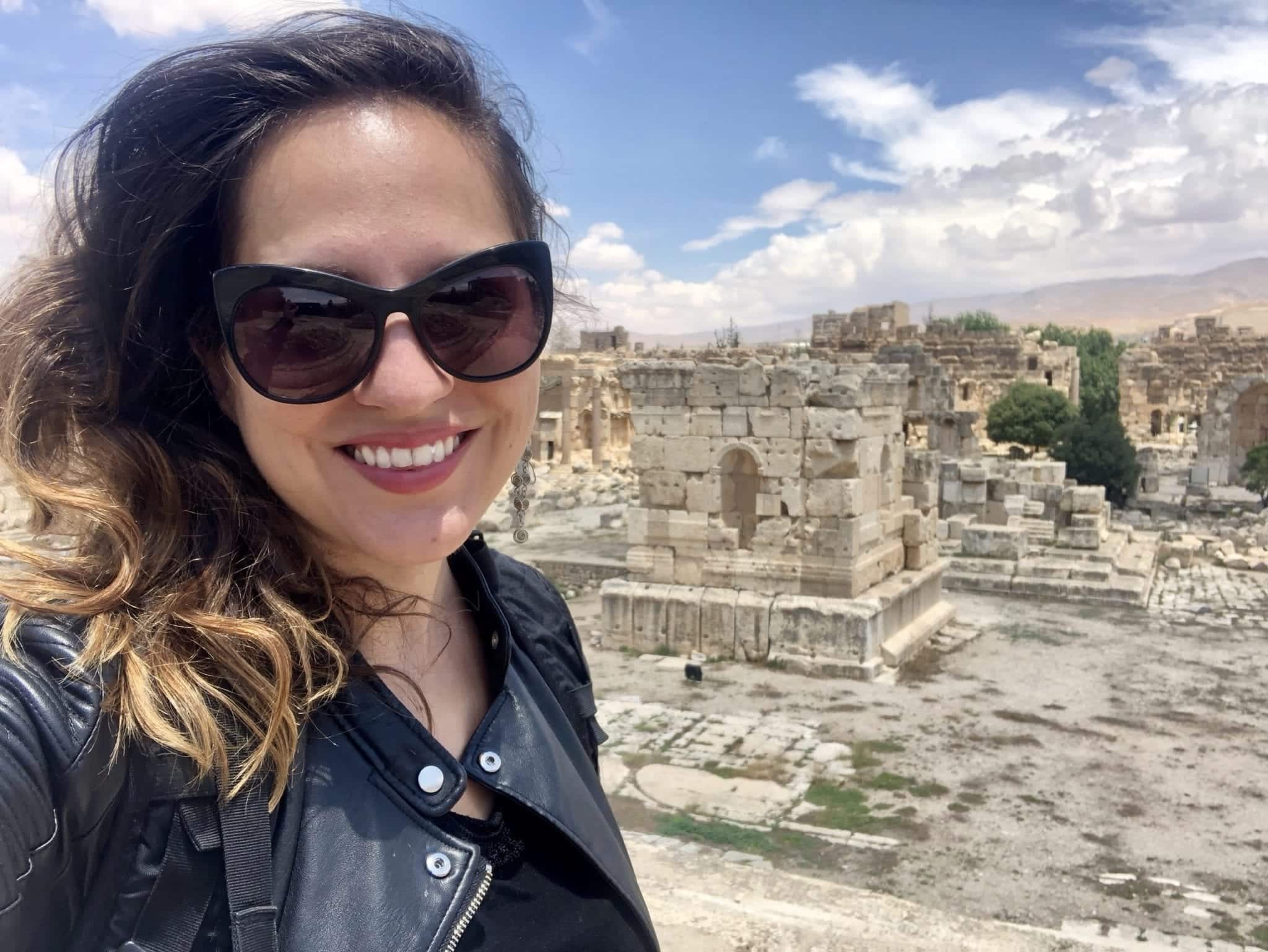 I just got back from my first trip to Lebanon, and I traveled solo. I had a great time! As a woman who writes about solo female travel for a living, I purposely went to Lebanon because there is almost no information online about traveling Lebanon alone as a woman. I wanted to do the on-the-ground research for myself.
And so I planned a fact-finding trip to Lebanon. I visited for five full days and six nights, basing myself in Beirut and visiting different regions of the country each day. I wanted to gain as much knowledge as possible about traveling in Lebanon, so I visited four very different parts of the country and did so by organized tour, by a private driver (via Uber and taxi) and by public transportation.
What I found was a treasure of a country.
So what did I get up to in Lebanon, anyway?
I wandered through one of the last forests of the Cedars of God, the trees cited in the Bible.
I floated on a boat through underground caves, the water lit up in bright blue.
I climbed through the largest Roman temple on the planet.
I ate freshly caught calamari while overlooking the Mediterranean Sea.
I met a mother and son and spent half an hour having coffee with them and attempting to make conversation with only two words we both understood: "shukran" (thank you) and "habibi" (darling).
I talked, laughed, and told stories over drinks with lots of new Lebanese friends in Beirut.
Yes. It was absolutely worth it to come to Lebanon — a country that is too often labeled as a dangerous place. In this in-depth post, I'm going to tell you what it's actually like to travel Lebanon as a woman on her own.
(Do note that this post should only serve as the beginning of your personal research. The information listed is accurate as of the date of publication; be sure to research Lebanon's safety closer to the time of your visit.)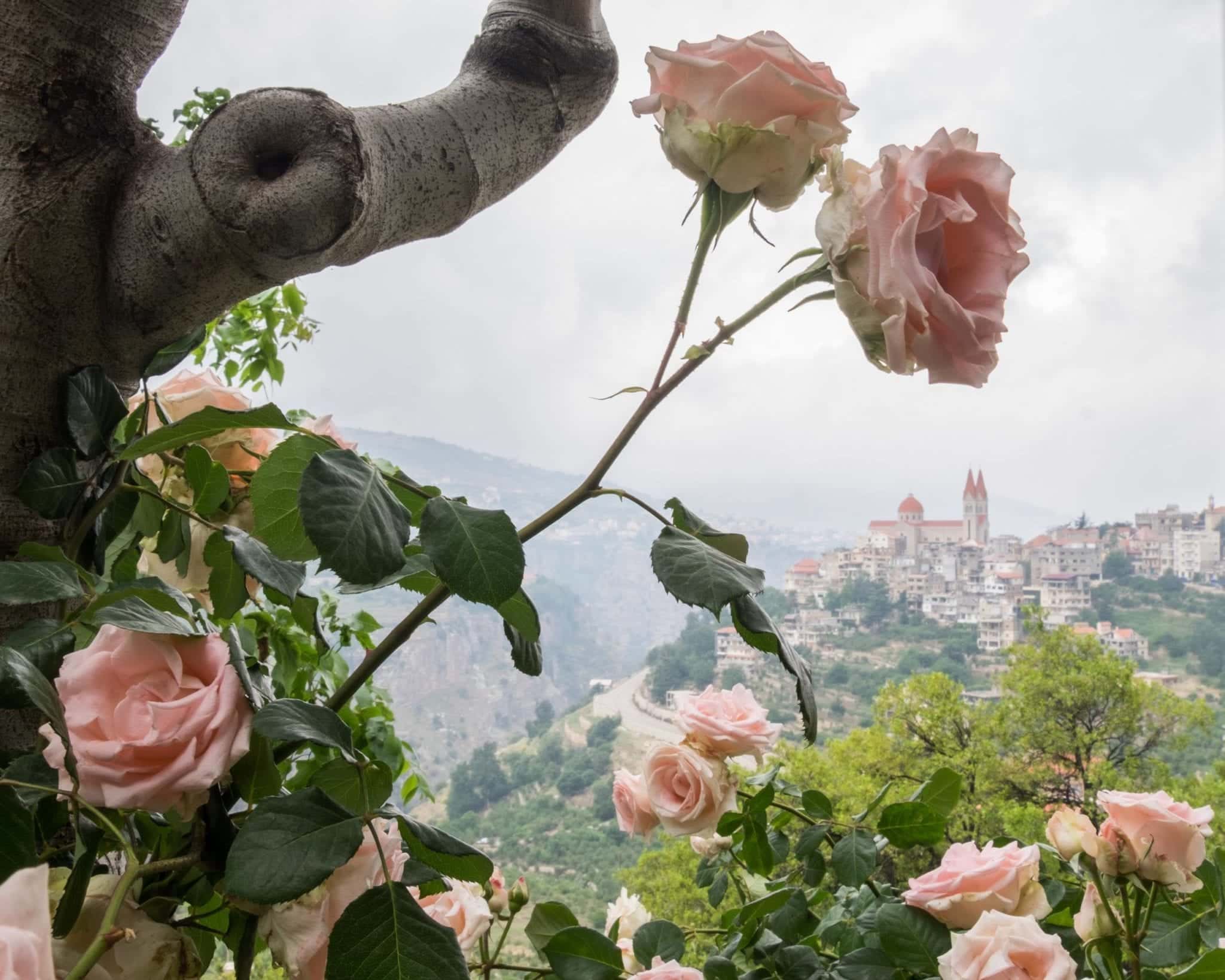 Traveling Lebanon isn't as dangerous as people think, even if you're a woman on your own.
Now, what makes people think Lebanon isn't safe? Violence and Islamic extremism. Let's talk about them both, frankly and openly.
First up, violence. Lebanon had a 25-year civil war and it lasted from 1975 until 1990. That sounds recent and relevant until you point out that I'm 33 years old now and I turned six years old in 1990. It's been a long time.
A more recent war in Lebanon took place in 2006. It was between Israeli Defense Forces and Hezbollah, and it lasted only 34 days.
In other words, there hasn't been any war in Lebanon in 12 years.
Violence beyond that does happen in Lebanon — but it's both rare and random. Kind of like gun violence in the United States, or terror attacks in France. Impossible to predict or control — but very rare, and not reflective of every travel experience by a mile.
Lebanon takes safety seriously — there is a military presence throughout the country, and you often pass checkpoints on the road. (When I traveled by group tour, none of the buses were checked; when I traveled by public transit, only men were checked.)
Second, Islamic extremism. Many people believe that the Middle East is a hotbed of Islamic extremism, when this couldn't be further from the truth. Some of these people are rampantly Islamophobic; others are simply unaware and repeating half-heard sound bites from friends and cable news.
Lebanon is one of the most religiously diverse countries in the world. It has 18 recognized religions (!!) and a large percentage of nonbelievers. Lebanon is roughly 55% Muslim (split almost evenly between Sunni and Shi'a Muslims) and about 40% Christian (around half Maronite Catholics with large Greek Orthodox, Melkite Catholic and Armenian Orthodox communities). Churches and mosques are placed close together; Lebanese of all faiths worship side by side in peace.
I kept thinking to myself that Lebanon reminded me of the Balkans — only on a much larger scale. Not only are the landscapes and architecture similar, but they also have a similar cultural mix, with Muslims and Christians living together in harmony.
Many people think every country in the Middle East is like Saudi Arabia: a strict country where religion controls everything, your wardrobe is policed, terrorists are nurtured, and women have few rights. Compare that to Lebanon, where you can drink beer on the street. In a miniskirt. During Ramadan.
As I always say, consider the source. When someone is telling you it's not safe to travel to Lebanon, ask yourself the following questions: Does this person travel? Does this person travel in your style of traveling? Has this person been to Lebanon? Has this person traveled to Lebanon recently? Those should be your starting points.
And if your source doesn't match up, you should listen to people who do travel and have been there recently. Like me.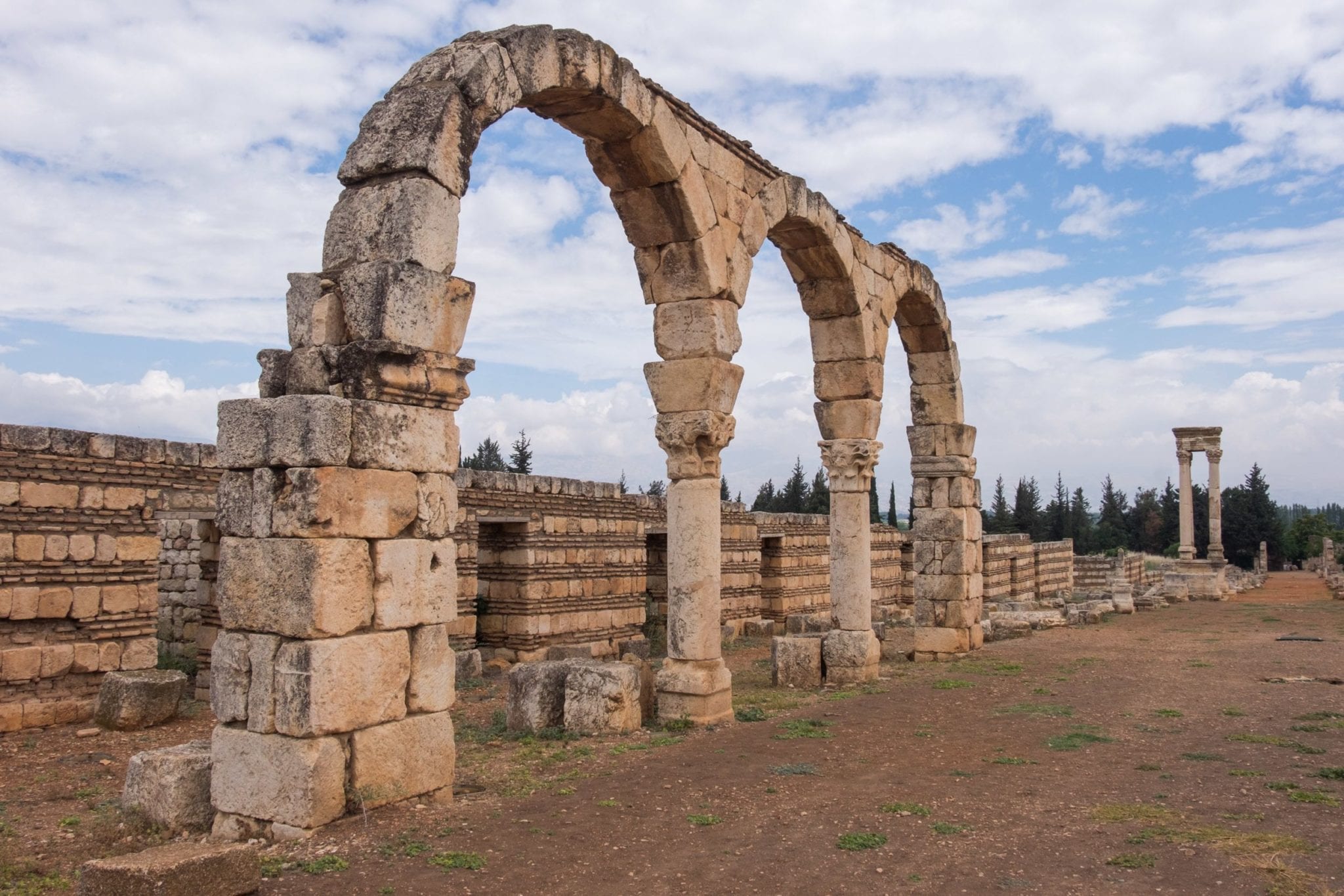 How to Stay Safe in Lebanon
I encourage you to start by reading the US State Department travel advisory and UK travel safety advice for Lebanon.
While I'm American, I often find US travel warnings to be excessively cautious and somewhat alarmist. For example, the Philippines is perpetually on the warning list due to terror activity in the Sulu Archipelago; that would be like giving the US a travel warning because a few random islands in Alaska are home to a terrorist group, even though most people aren't going anywhere near a few random islands in Alaska and they can easily be avoided.
I find the UK warnings give a more nuanced view of what precautions to take country. They point out specific areas where more caution should be exercised — like the towns north of Tripoli, the far south near the Israeli border, and Palestinian refugee camps.
This post by Against the Compass is an excellent resource for travel safety in Lebanon. It's updated periodically with the latest safety information. I encourage you to save it and take a closer look before your trip.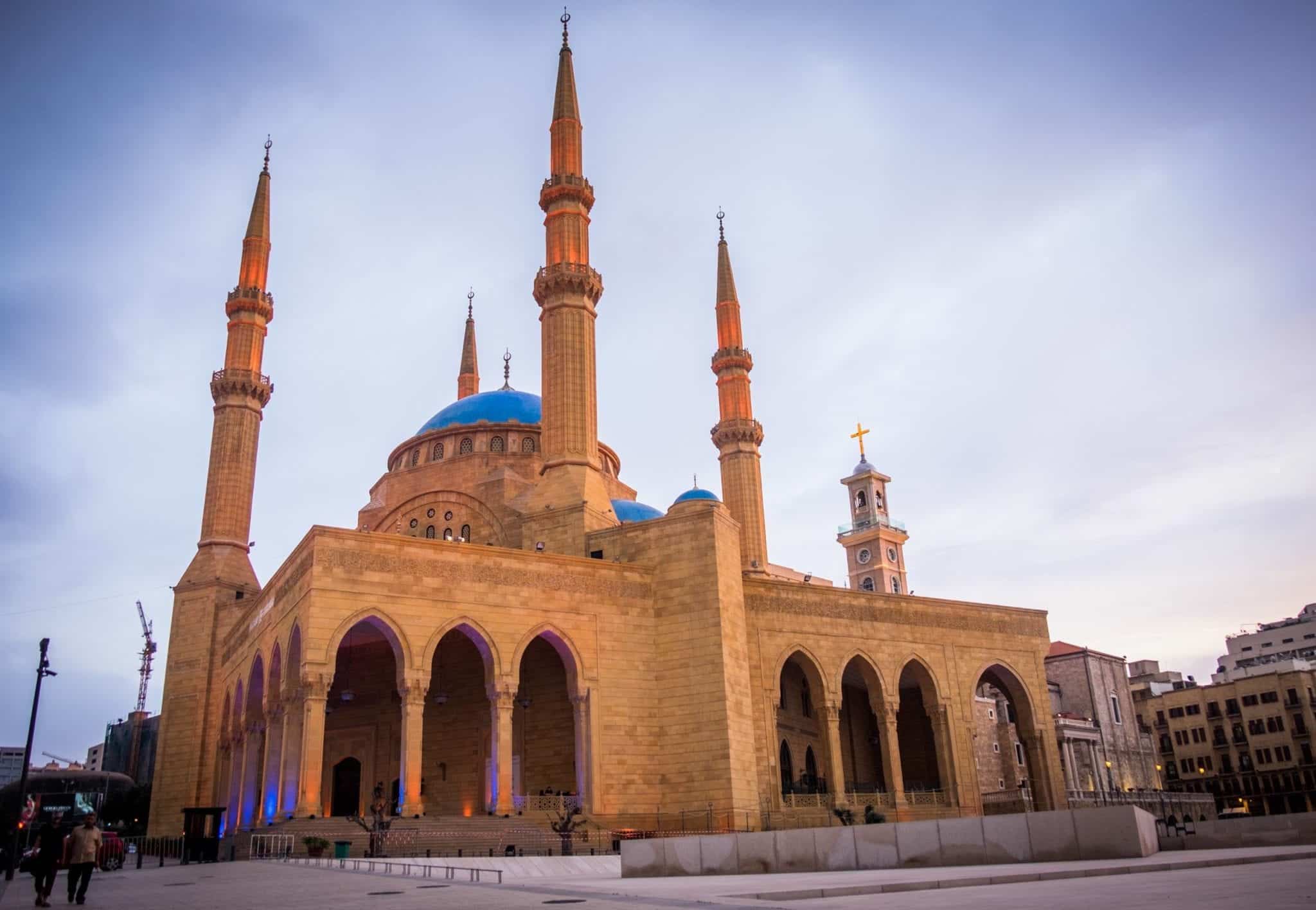 Where to Stay in Lebanon: Use Beirut As Your Base
Lebanon is a small country — you can get almost anywhere within a two-hour drive of Beirut. Because of that, it makes sense to use Beirut as a base and travel from there.
While there are drivers saying, "Taxi?" everywhere you go in Beirut, I preferred to get around by Uber. Most trips around Beirut cost me less than $5.
There are lots of good hotels in Beirut and they're quite reasonably priced. I stayed at the Radisson Blu Martinez, which is located centrally in the Hamra neighborhood. My room was a bit dated and in need of a refurbishing, but it had fast internet (very rare in Lebanon) and all the amenities I needed. Rates from $75 per night.
If you like something quirky and Instagrammable, check out the Smallville Hotel. It's Superman themed! I attended a Travel Massive meetup there and really enjoyed the rooftop bar. Rates from $115 per night.
Find deals on hotels in Beirut here.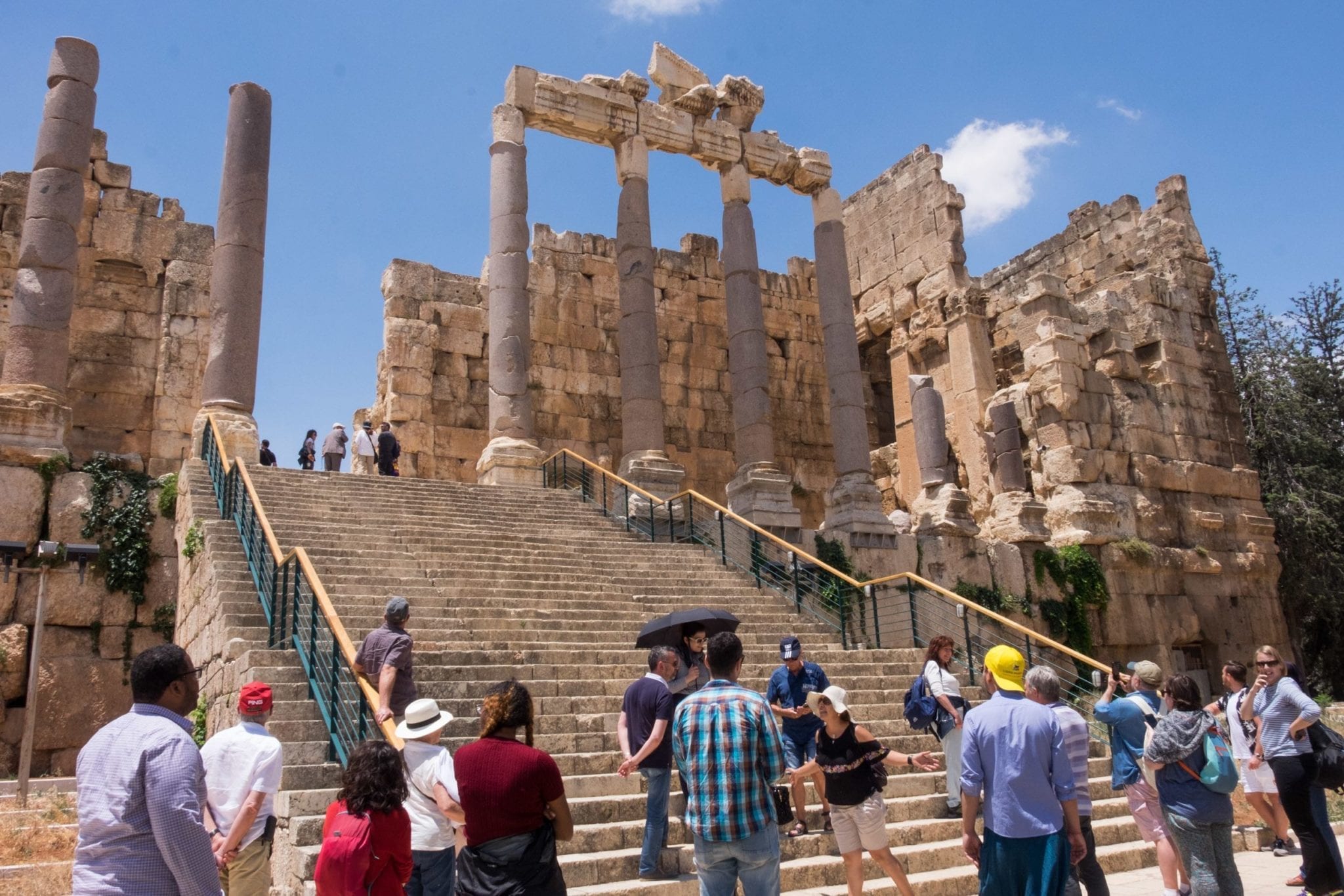 Traveling Solo in Lebanon by Organized Tour
If you're nervous about traveling in Lebanon, taking group tours from Beirut is a great (as well as economical) way to see the country.
I did two organized tours on my trip: one to Anjar, Baalbek, and Ksara and one to the Cedars. They are bilingual tours given in French and English.
Here are some of the most popular tours:
Anjar, Baalbek, and Ksara — I did this tour and recommend it. See two sets of ruins (Anjar and Baalbek) that are UNESCO World Heritage Sites, then go wine tasting in Ksara.
Cedars, Bcharré, and Kozhaya — I did this tour and recommend it if you want to see the Cedars and/or a lot of mountain scenery; otherwise, I don't think it's essential. Know that the UNESCO World Heritage-listed Cedars park is tiny, but a nice walk. Bcharré is home to an unremarkable Gibran museum but a GORGEOUS view; Kozhaya is home to a very cool monastery carved into the rocks.
Byblos, Jeita Grotto and Harissa — I visited Byblos and Jeita Grotto via Uber/taxi but skipped Harissa. I don't think it's necessary to do this as a group tour; it's close to Beirut. I preferred doing my own thing and having time to explore. Byblos is a gorgeous village home to UNESCO World Heritage-listed ruins; Harissa has outstanding views down to the coast, and Jeita Grotto is home to glorious cave systems underground.
Tyre, Sidon and Maghdouche — I visited Tyre via public transportation and could have easily added Sidon as well; I don't think this one is necessary to do as a group tour. Tyre is a great little city home to UNESCO World Heritage-listed ruins; Sidon is famous for its souks and Sea Castle, and Maghdouche has some great views.
There's also an Anjar, Baalbek and Kozhaya tour that combines the ruins of the Beqaa Valley with the Cedars in a slightly longer trip. Knowing what I know now, I probably would have done it to give myself an extra day.
These tours are pretty much all done by the same tour company in Lebanon, who will pick you up from your hotel. A big Lebanese feast is served for lunch; I liked all the food we had. They also stop for breakfast and coffee, but you have to pay for what you get there. Most of my fellow travelers were older European couples.
The tours each cost around $80-100, including entrance fees and lunch, which works out to be a lot less than hiring a driver for the day.
Was it cheesy? A bit. But I think it was a good way to explore the further reaches of Lebanon, especially since the Cedars and the Beqaa Valley are either far or complicated to get to. There was about four hours of driving on the Cedars trip and I relished having the time to read.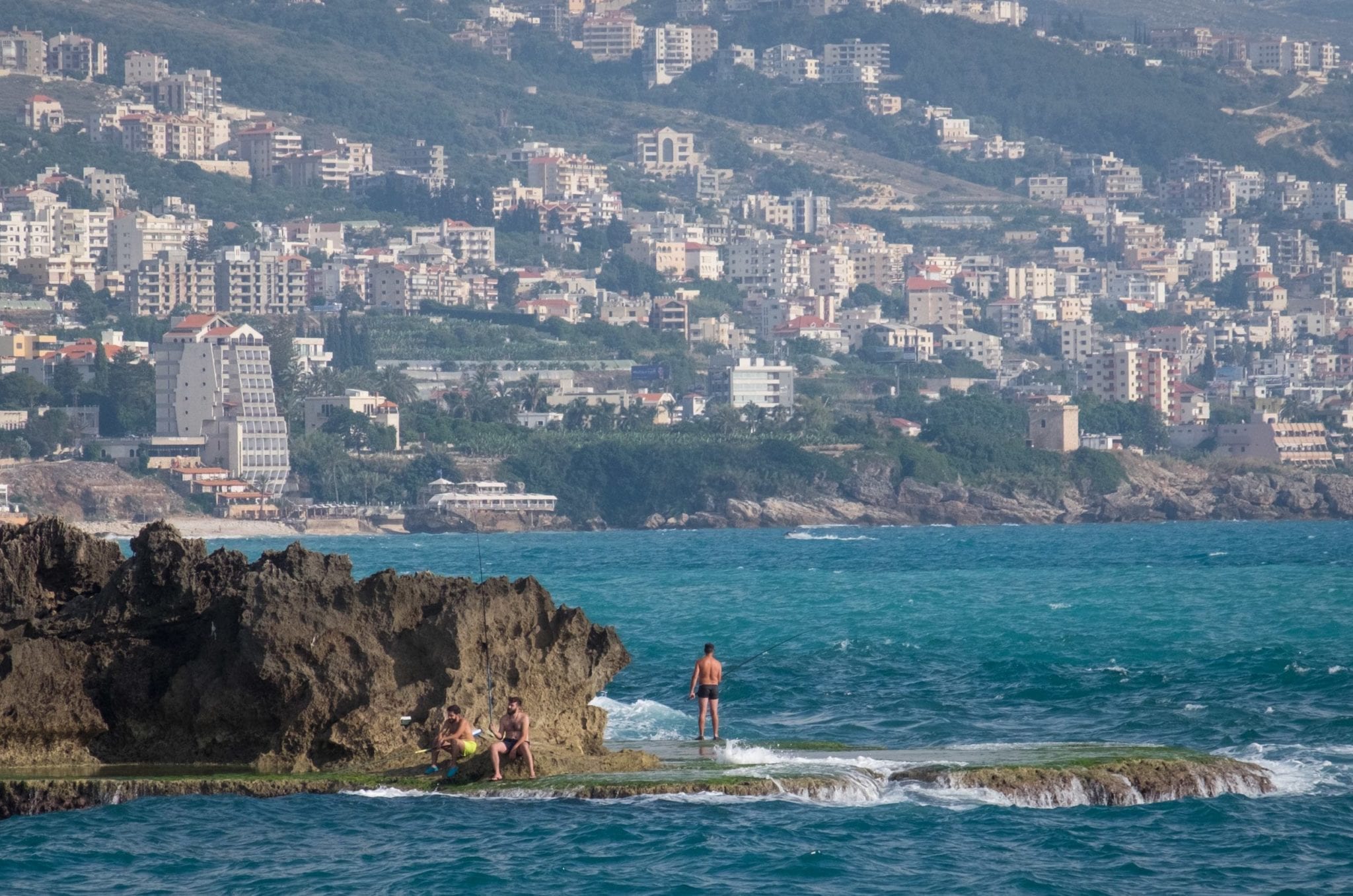 Traveling Solo in Lebanon with a Private Driver
Many people hire a private driver for the day when they come to Lebanon. This is the most efficient way to see the destinations you want at a pace that works for you. Rates from agencies in Beirut start at around $175 per day. However, pretty much every taxi driver in Lebanon will offer their services to you and negotiate that rate down. The lowest I was personally offered was $150.
As a solo traveler, I did not want to spend $150 per day on a driver alone. It just seemed outlandishly expensive. If I were splitting that with others, the price would be more reasonable.
However, it seems like everyone in Beirut "has a guy" for driving and can get you a cheaper rate, sometimes as cheap as $100 per day. If you have any Lebanese friends or acquaintances, ask if they have a driver they recommend. If you want to find Lebanese friends, read below for how to meet people.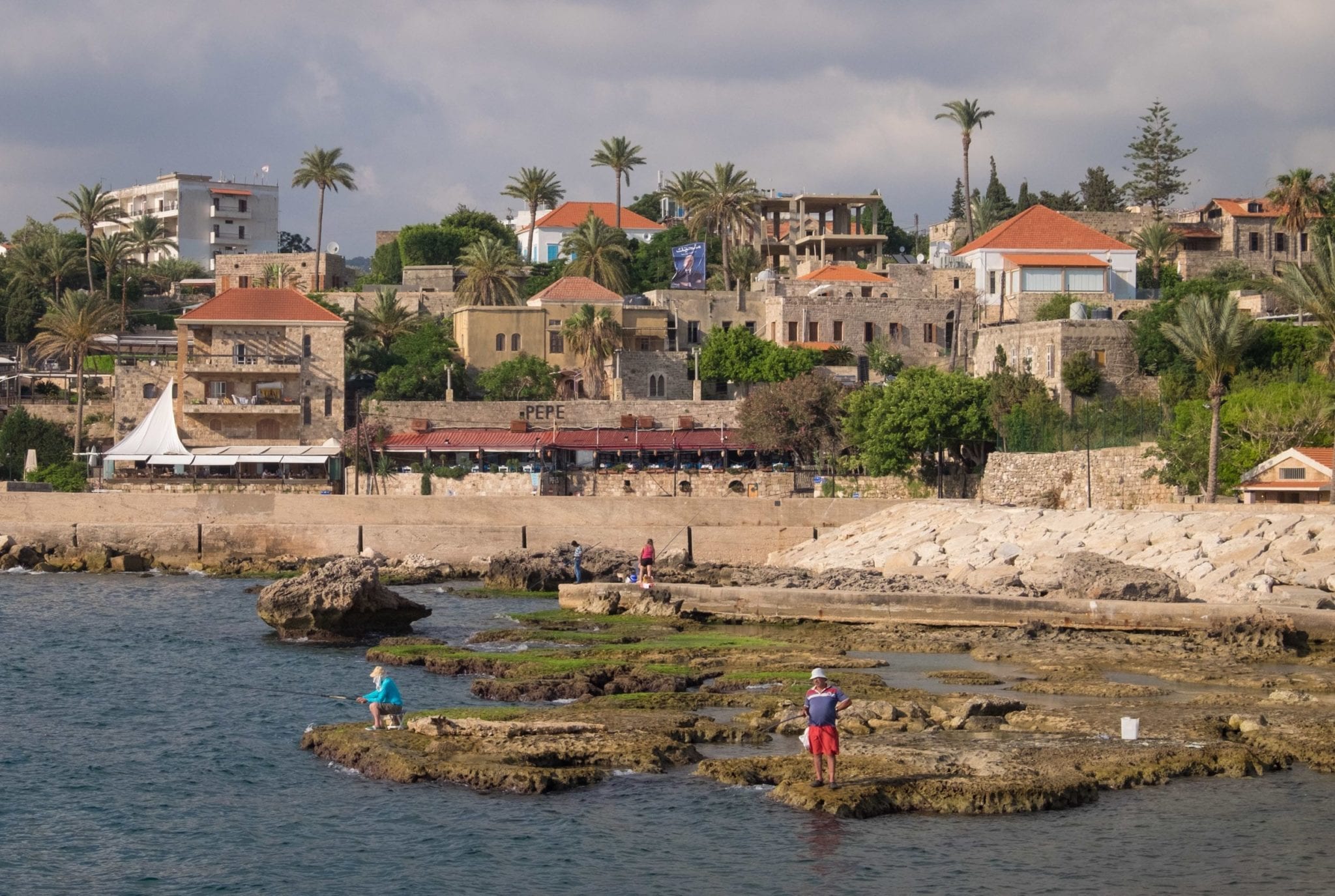 Traveling Solo by Uber and Taxi
Uber is available in the Beirut area, and it's much cheaper than what local taxis charge, so I decided to try this method for a day trip instead of hiring a driver. I started by summoning an Uber to take me to Jeita Grotto, about a 35-minute drive from Beirut.
There was no way to access internet at Jeita Grotto and I didn't have a SIM card, so I negotiated with a driver waiting in the parking lot to take me to Byblos (Jbail), another 30 minutes away. I had done research in advance and knew that an Uber would cost around $15, though you'll never get a local driver to agree to Uber prices; we started at $35 and negotiated down to $20.
Summoning an Uber from Byblos was much harder — I got internet from a cafe, but it's an hour's drive from Beirut. On the first two tries, nobody was available; on the third try, a driver accepted the fare. Had there been nobody available, I would have gotten a taxi.
I was very happy with this method of travel; I feel like this was the perfect combination of having time and freedom to do my thing and not having to pay through the nose for a private driver. It's worth noting that Byblos is pretty close to Beirut, so this would probably be the best place to do this method.
Do note that in 2017, a British embassy worker was murdered by an Uber driver. Shortly after, the Lebanese Interior Minister released a statement urging the Lebanese not to use Uber and to use local taxis instead. I didn't let that dissuade me. In a country like Lebanon, where most of the drivers are unregistered and unofficial, I actually thought using Uber added a layer of safety.
Note: women should not sit in the front seat of a taxi; culturally, women are expected not to talk with the driver beyond giving directions.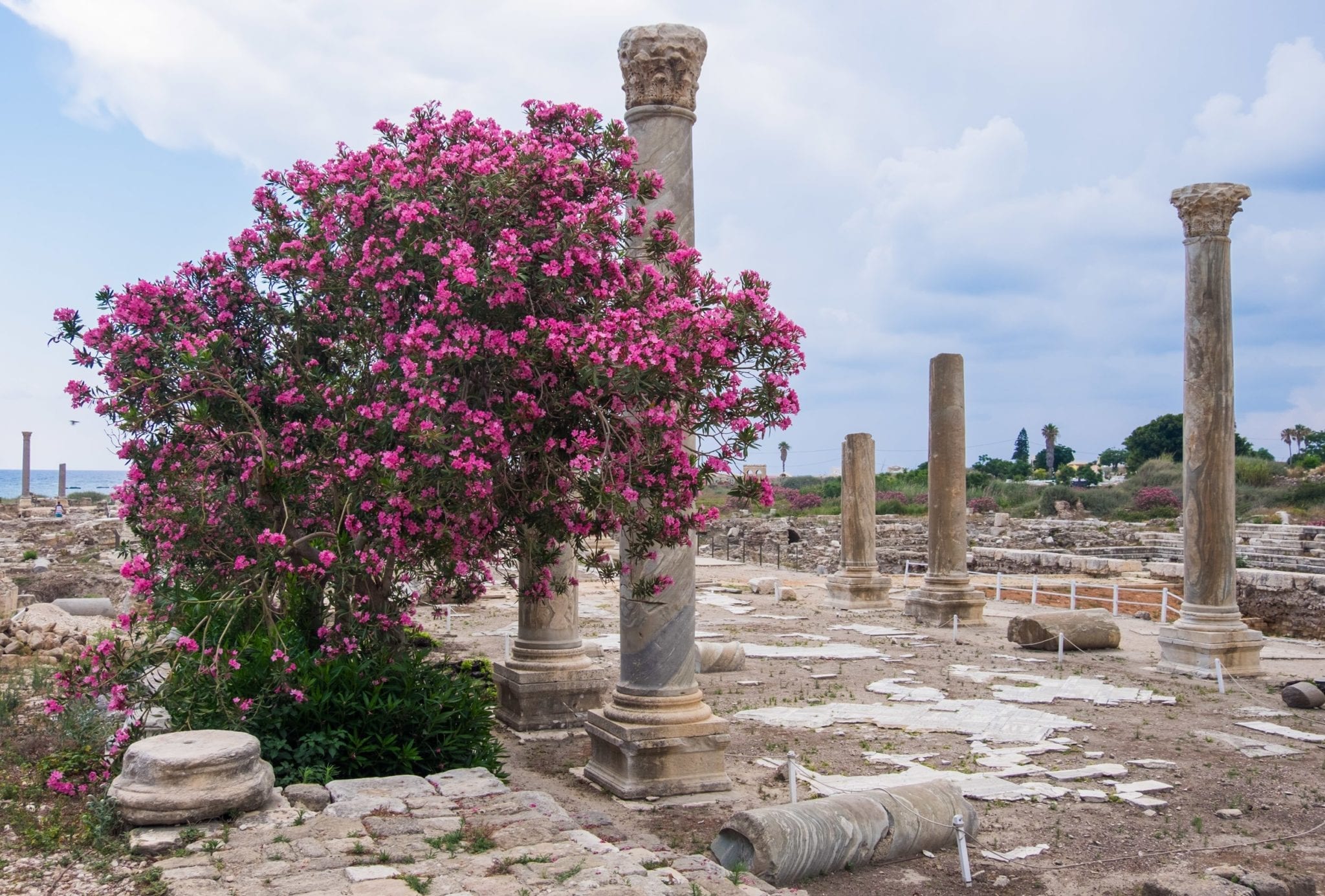 Traveling Solo by Public Transportation
I didn't want to leave Lebanon without traveling by public transportation. At first my local friends were horrified that I would subject myself to public transportation in Lebanon (!), but this was ultimately a wonderful experience and I wish I had done more of it elsewhere.
One of my expat friends in Beirut likes taking the bus and she gave me tips: "The front two rows are unofficially reserved for women. Sit next to a woman. Don't wear a tank top; wear longer sleeves. Put in headphones if someone bothers you. You pay when you get out."
There are several pickups around Beirut. If you're heading south to Tyre (Sour) or Sidon (Saida), like I did, head to Cola Intersection.
Beirut to Sidon was supposed to take about an hour; the driver got there in 45 minutes. When we got to the drop-off, I paid the driver 2,000 Lebanese pounds ($1.33) and said, "Sour?" as soon as I stepped off and I was shown where the bus to Tyre (Sour) was. Another 45 minutes, another 2,000 pounds, and I was in Tyre.
Both of these minibus trips were beyond easy. I found seats in the front rows next to women; the one time a man sat next to me, it was due to there being nowhere else to sit, and he left a good six inches of space between us (that would NEVER happen in New York). Do know that on buses you'll probably be surrounded by people who speak only Arabic, not English or French.
Honestly, considering how easy this was, I wouldn't dream of hiring a driver or going on a group tour to Tyre and Sidon. $5 round-trip compared to $80+ for a group tour or $175 for a private driver? How can you even compare?!
There was just one thing — on the way back to Beirut, the driver dropped me in the middle of a busy intersection rather than taking me back to Cola Intersection. I asked him to take me back to Cola; he refused. I stepped out and said, "Taxi?" and a guy on the corner hailed a shared taxi for me. And by shared taxi, I mean a random guy.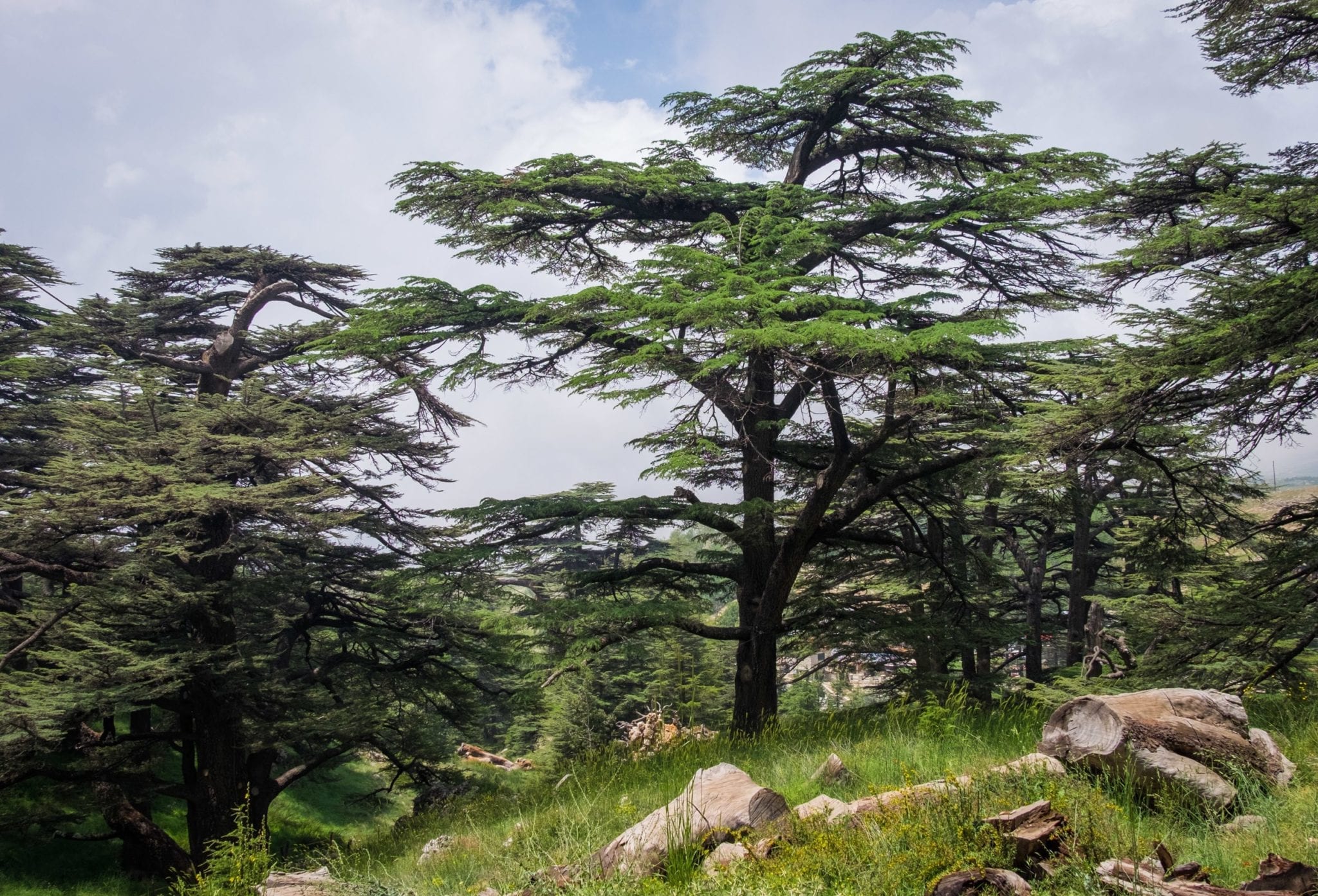 Hiring a Car in Lebanon
It's definitely possible to rent a car in Lebanon and explore that way, but I would only recommend doing so if 1) you are an extremely skilled driver and 2) you relish driving in environments where the drivers are absolutely crazy.
The driving in Lebanon is insane. People weave in and out of lines and make the rules up as they go, ignoring traffic lights and doing U-turns where no U-turns should be possible.
However, it seems like the Lebanese all abide by the same lack of rules. I tend to categorize countries with unusually bad driving as either in the style of Vietnam or Malta. In Vietnam, there are no rules, but all drivers seem to be in sync in terms of the driving style. In Malta, the rules of driving are normal, but lots of drivers are incredibly reckless. I compare Lebanese driving to Vietnamese driving more than Maltese driving.
If you're anything less than an expert at driving in rough conditions, don't rent a car in Lebanon. I wouldn't do it in a million years.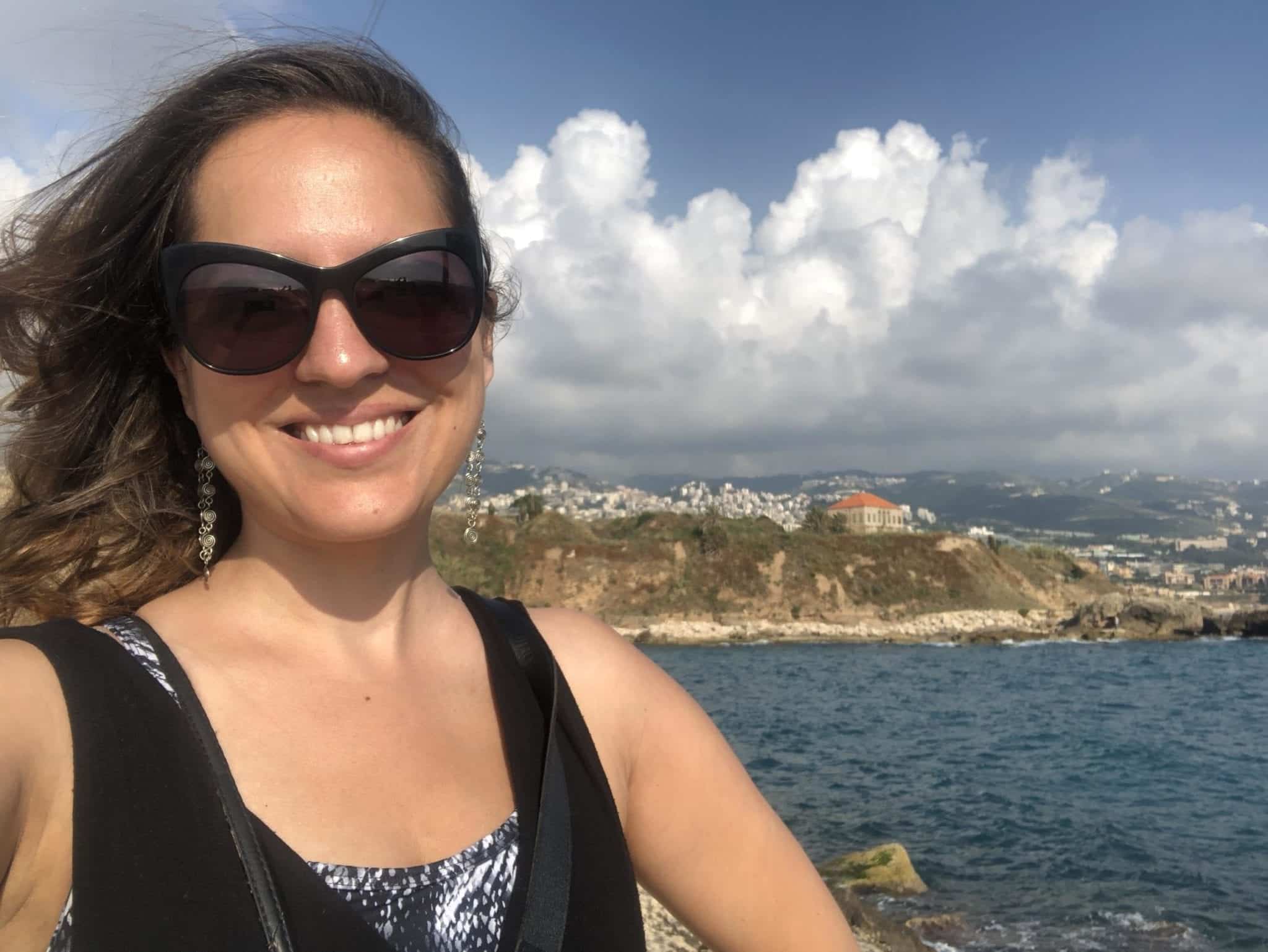 What Women Should Wear in Lebanon
Lebanon as a country varies quite a bit — some parts feel very European and some parts feel very Middle Eastern. Again, it's a mix of cultures and religions, so you don't have to hold yourself to what your image of "traditional Middle Eastern wear" would be. When I arrived in Beirut, I wore a loose short-sleeved top and jeans and went out to see what local women were wearing.
During my May and June trip, I saw that skinny jeans and a short-sleeved or sleeveless top was the most common look for women in Beirut. You did occasionally see a woman wearing a skirt or dress, but not nearly as common as jeans. I also noticed that few women displayed their cleavage unless it were a private event or in a more liberal area (like the bar-filled streets of the Mar Mikhael neighborhood). Conservative Muslim women wear a hijab and cover to their wrists and ankles.
Wherever I go in the world, I find it best to dress like a slightly more conservative local. For that reason, I eschewed my knee-length dresses and instead wore jeans and short-sleeved or sleeveless tops. I wore a full-coverage sports bra (this one from the Gap) underneath my low-cut shirts to hide my cleavage. You can see that look in the photo above.
Beirut and Byblos are the more liberal areas I visited in Beirut and this style of clothing will be fine there.
If you're heading up to the mountains, bring a jacket. I was surprised at how cold it got there compared to the coast, even in late May. If you're visiting in the winter, keep in mind that it gets cold enough to snow in parts of Lebanon. There are even ski resorts.
As for shoes, I have bad arches and live in comfy but cute shoes from The Walking Company. I strongly recommend black ABEO flats, which have fantastic arch support. I wore them every day in Lebanon. You might also like a pair of black boots if you're visiting in the chillier months.
Also, bring a crossbody purse that zips to keep your belongings close and safe. Amazon has lots of affordable options. If you want to spend more, Rebecca Minkoff makes some of the best. You can also check out my guide to the best travel purses.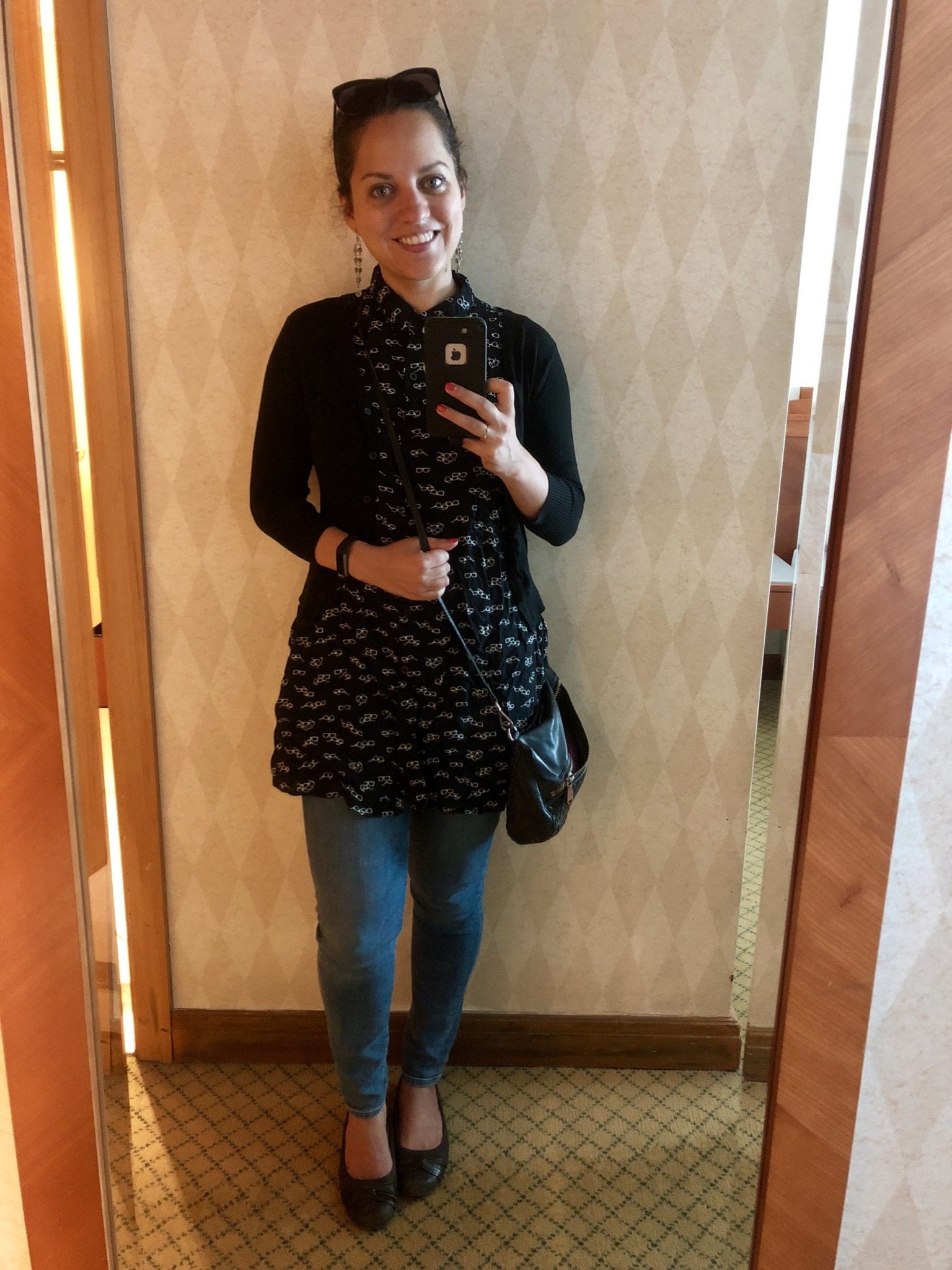 If you're visiting more conservative areas (like Sidon, Tyre, or Tripoli), or riding public transportation, I recommend dressing more conservatively. Above is my standard conservative outfit: jeans, a long collared shirt (technically a very short shirtdress) that goes to mid-thigh, a 3/4-length cardigan on top.
One of the most common questions I get about traveling in the Middle East is, "Do you have to wear a headscarf?" If you're a foreign woman traveling in the Middle East, you almost never need to wear one. The exceptions: Saudi Arabia, Iran, when visiting a mosque, or when visiting an exceptionally conservative area where you're advised to do so.
In Lebanon, the only time you need to wear a headscarf is if you're visiting a mosque; in that case, you should also cover to your wrists and ankles. Some mosques in Beirut, like Mohammed al-Amin Mosque, provide robes for visitors.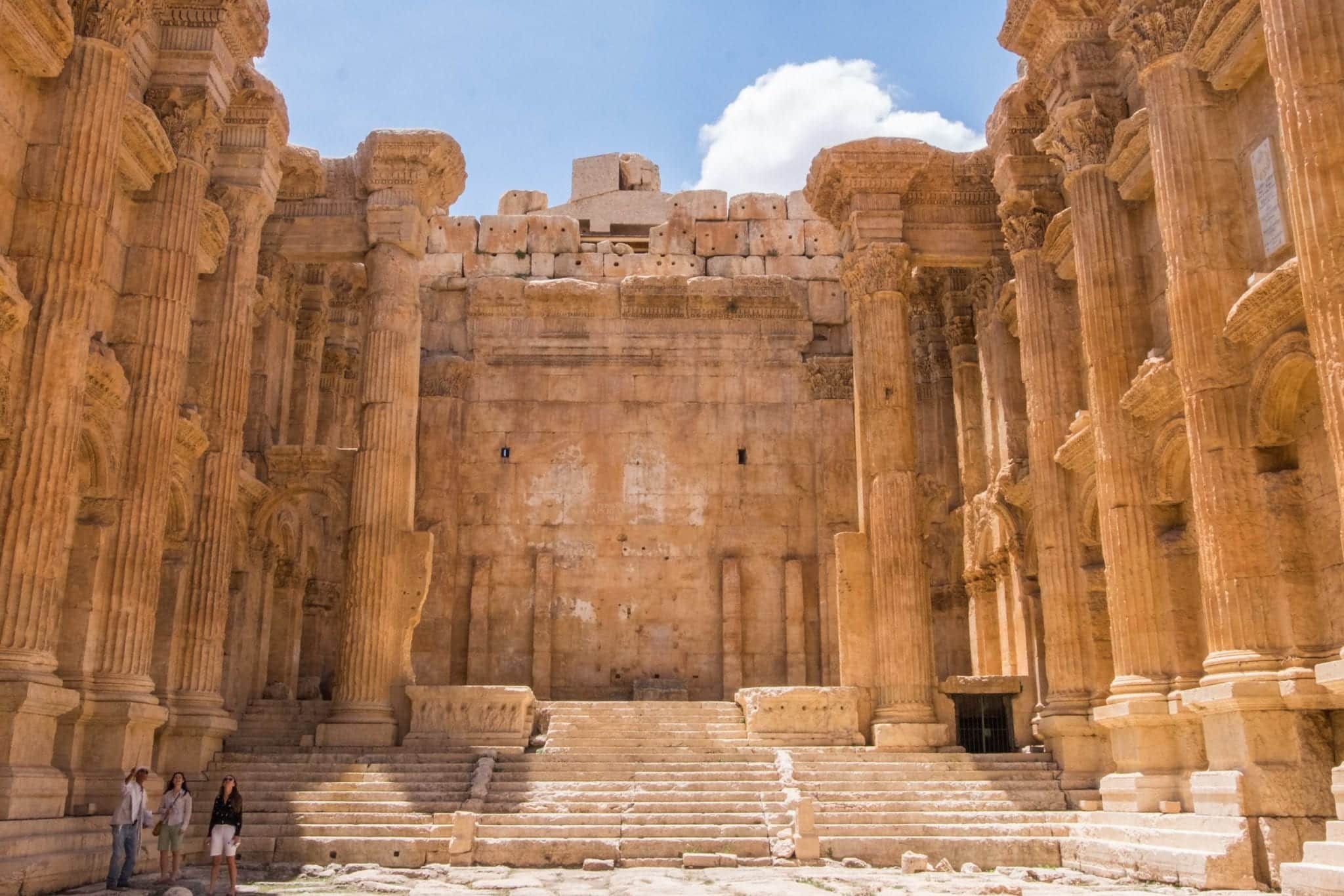 Catcalling and Harassment in Lebanon
I was very pleasantly surprised — for almost the entire trip, not a single man in Lebanon made me feel uncomfortable whatsoever. No harassment, no remarks, no staring, no touching.
Until my fourth day in Lebanon, when a guy on his bike rode by me and made kissing noises. Ugh.
One incident, and a very small one at that, over the course of five days. That is exceptionally low. I get three times that amount of harassment just walking home from the subway in New York.
Generally, I felt extremely respected in Lebanon. Men didn't stare at me, not even in more conservative areas where lone Western women are rare, not even parts of Beirut where there were few women on the street.
Believe it or not, I'm going to rank Lebanon nearly at the level of Japan and Southeast Asia for places where women can travel solo without receiving constant harassment.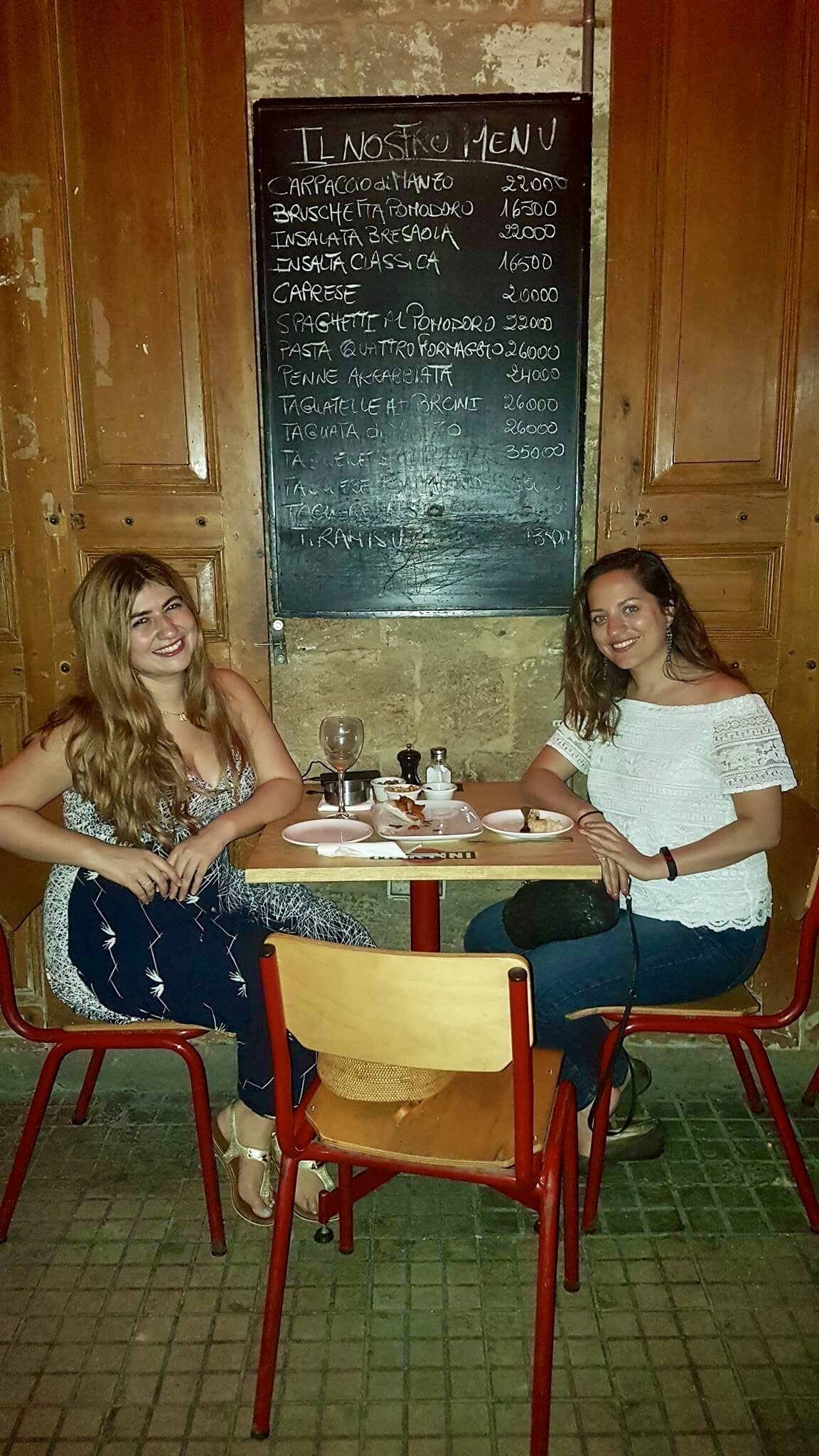 How to Meet People in Lebanon
Lebanese people are awesome. Warm, welcoming, intelligent, hospitable. If you already know locals in Lebanon, they'll roll out the red carpet for you; if you don't, don't worry — you can meet some people!
My friend Jess is now running Travel Massive Beirut, a monthly travel industry/travel people meetup. Check it out to see if there are any taking place during your visit. That photo above is of me and my new friend Asdghik, who runs The Jetsetter Diaries. We met in the elevator at Travel Massive!
Couchsurfing Beirut has a weekly meetup on Wednesday nights at Aaliya's Books in Gemmayze. You don't have to be a Couchsurfer to join — all are welcome, both travelers and locals.
Beirut also has a number of meetup groups. You're bound to find a group that shares one of your interests.
Visiting Baalbek and "Less Safe" Regions in Lebanon
Lebanon's most impressive cultural site is the collection of ruins at Baalbek. Here is where you'll find the largest remaining Roman temple in the world. Nearby are the ruins of Anjar. Both of these collections are UNESCO World Heritage Sites.
And…the city of Baalbek is in the Beqaa Valley, often labeled as a no-go zone, and it's under the control of Hezbollah. Also known as the Party of God, Hezbollah is a Shi'a political militant party considered a terrorist organization by the US, EU, and many other state parties.
That, at first glance, sounds like it should be a no-go — but what you see on the ground is not what you think. While there has been violence in Baalbek and the Beqaa Valley in the past, the past few years have been normal. As such, group tours visit there daily and both sets of famous ruins are filled with tourists.
We passed through a single checkpoint and it felt like anywhere else in Lebanon — just with some extra yellow flags flying. Hezbollah controls the city, but they're not terrorizing the people who live there, nor the tourists. Honestly, the only thing that was remotely out of the ordinary was that vendors were selling Hezbollah t-shirts.
Had there been recent violence in this region, I would not have gone. That was the decision I made for myself personally; you need to make the decision that is right for you.
Do note that Anjar is only 7 km (4.3 miles) from the Syrian border, but you won't be anywhere near a border checkpoint. There's a mountain range separating Lebanon and Syria — it's not like people are just walking from one side to the other.
To keep an eye on current developments in the Beqaa Valley and other regions in Lebanon, I recommend following this map.
We passed through a single checkpoint and it felt like anywhere else in Lebanon — just with some extra yellow flags flying.
Tripoli, Lebanon's second largest city, is another destination that is often mentioned in advisories. The cities north of Tripoli often experience violence, and at this point in time, certain neighborhoods in Tripoli (where NO tourists go) have violence between local factions. Read the current UK travel advisory for the current situation.
I will add that a Lebanese friend of a friend said that she wouldn't recommend that a Western woman travel to Tripoli solo. While I do have Western friends who have traveled safely in Tripoli, I decided to exercise caution here and skip it.
Most governments advise you to avoid refugee camps in Lebanon. Lebanon has a population of around 5 million Lebanese and around 3 million refugees, most of them Palestinian or Syrian. Some of the camps are home to violence; many of them are hostile to outsiders. If you don't have to be there, there's no reason to go.
Areas near the borders are also best avoided. For example, you need a permit to visit the far south of Lebanon, near the Israeli border. This permit can be obtained by anyone in the city of Sidon, but there is no tourism value in this region — there is no reason to go unless you're chasing danger for the sake of it.
I'm not going to tell you whether you should or shouldn't visit these parts of Lebanon. That's your personal choice to make, not mine. As I said previously, this guide is meant to be a starting point for planning your trip.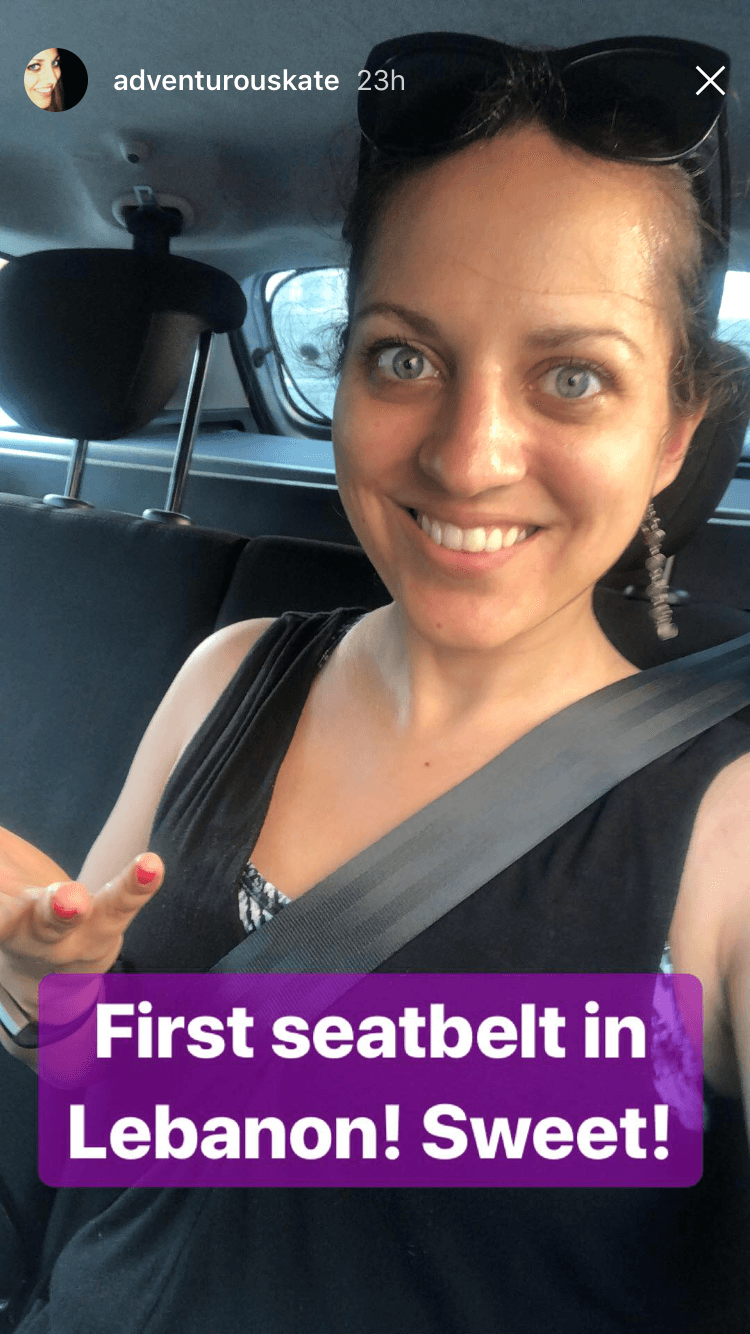 Other Lebanon Travel Safety Advice
Many "taxis" are not in good condition. So few cars actually had seat belts (in fact, I think the only cars with seat belts were Uber cars, and not even all of them had them). The driver who I hired to take me from Jeita Grotto to Byblos drove an ancient Mercedes, and it squealed and lurched so much that I doubt the brakes would pass a vehicle exam.
Lebanon uses two forms of currency: the Lebanese lira and the US dollar. Like many countries using the US as an alternate currency, like Cuba and Cambodia, dollars are generally used for larger transactions and lira for small transactions, like bus fare, but you can get away with lira for everything if you'd like. You can get both currencies at ATMs. The rate is 1500 lira to the dollar — 15,000 lira is $10.
Bring a digital guidebook. I'm a fan of guidebook PDFs that you keep on your phone. I bought the Lebanon chapter from Lonely Planet's Middle East guide and I found it to be extremely helpful, especially since the internet was often spotty.
Pack a portable safe. Put your valuables inside the safe and lock it to something sturdy in your room. I consider my portable safe the most important item I pack.
Electricity and internet are not great. Blackouts are frequent and common; often they only last a few moments. Most businesses serving international visitors will have a backup generator. When I told my local friends how good the internet was at the Radisson Blu Martinez, they told me that was unusual and I had booked a nice place.
You can buy a SIM card in Lebanon, but they tend to be the most expensive plans in the Middle East, more than what you'd pay in Europe and around what you'd pay in the US. The two main providers are Touch and Alfa. Check their sites for current rates.
French is widely spoken in Lebanon. It's the remnants of France's colonization. It's not unusual for Lebanese to be trilingual in Arabic, French, and English; in other parts, people speak only Arabic. But if you have any French skills, it could help you out a lot.
Do not take pictures of checkpoints or military. Not just in Lebanon — don't do that anywhere. Especially be prudent when taking photos in Hezbollah-controlled areas.
Be careful about travel insurance. Many travel insurance providers, including World Nomads, my usual travel insurance provider, will cover some but not all of Lebanon. Areas where there are travel advisories, sometimes including the Beqaa Valley (including the popular sites of Baalbek and Anjar), will not be covered. In this case, you'll need to buy supplemental coverage for high risk zones. Some companies that do this are Securiglobe and High Risk Voyager.
I recommend calling your travel insurance provider and speaking to them directly about areas they do and don't cover, then confirm it in writing via email. This information is not always easily accessible online, and it can change from day to day depending on the security situation of the country you're visiting.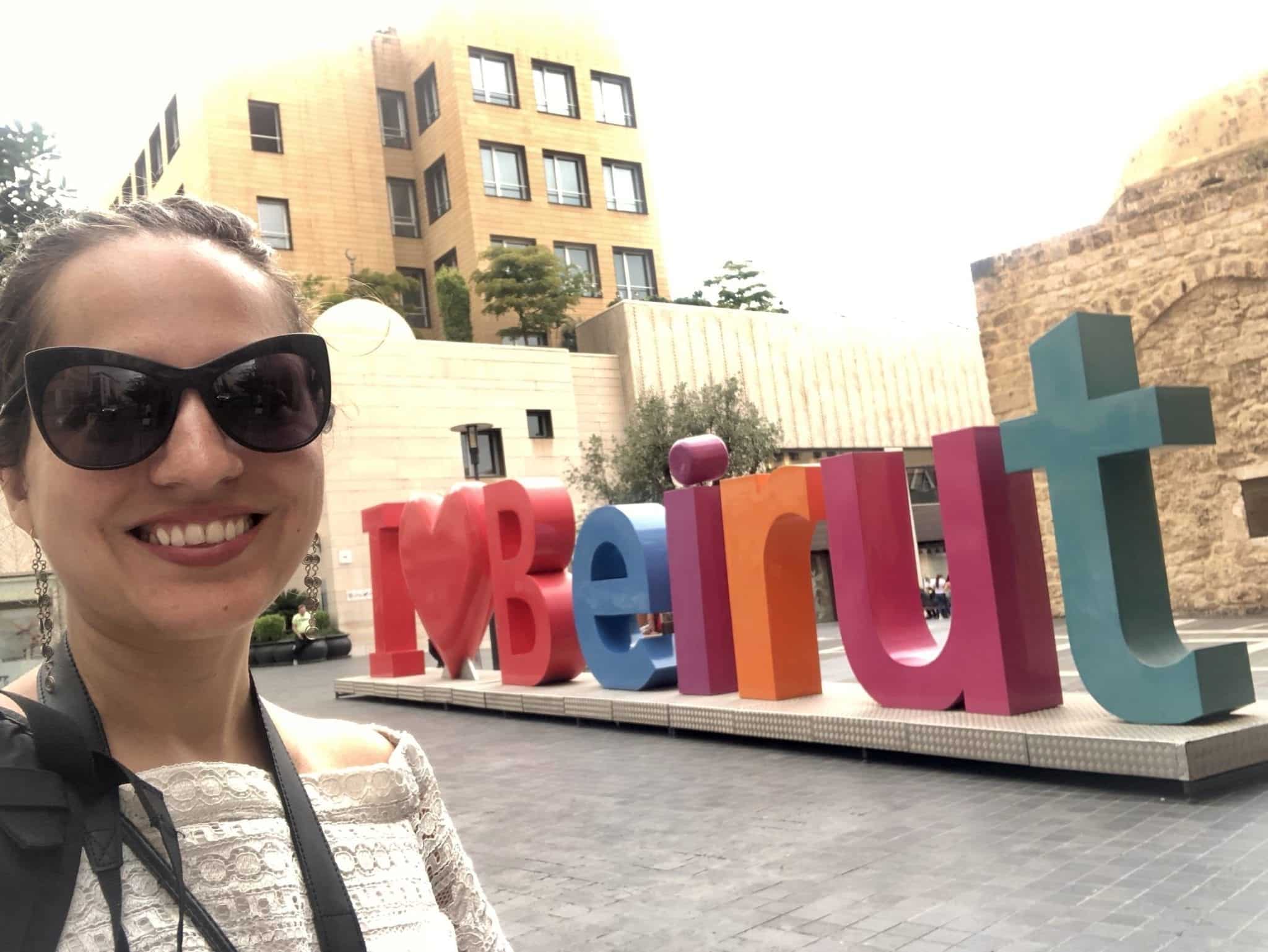 Should You Go to Lebanon?
I think Lebanon is best suited for more experienced travelers, not newbies. It doesn't have much travel infrastructure outside Beirut; its gifts and treasures aren't as obvious. Traffic is a nightmare; trash is everywhere, including on all the beaches. I find Lebanon to be an interesting, nuanced, and rewarding destination, but I don't think a newbie traveler would feel the same way.
If you're experienced at solo travel in lots of different regions around the world, you won't find Lebanon to be much of a challenge. It just requires a little extra work and patience.
For me, as a very experienced solo female traveler, it was worth it. I had a great time and I'd love to return! To be honest, now that I've done a lot of the touristy things in Lebanon, I feel free to really explore Beirut and let loose. Those beach clubs are calling my name!
If you're looking to explore the Middle East for the first time, however, I recommend Jordan over Lebanon. When I visited in 2011, I declared Jordan to be the perfect introduction to the Middle East, and I still feel that way today. Jordan is a very safe country to visit, it has a strong (and growing) travel infrastructure, and it has much more of a "wow" factor.
But if you've already traveled to quite a few places, I think you'll enjoy Lebanon. This country is truly special.
---
---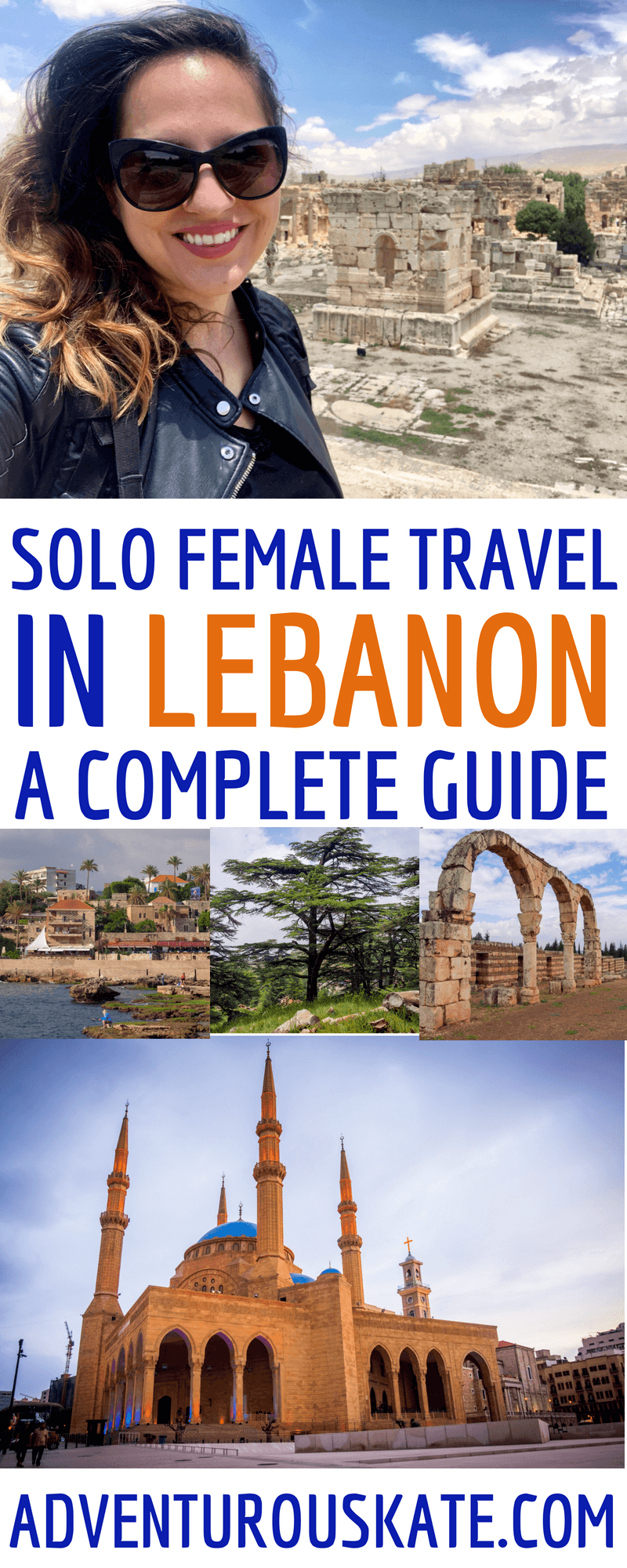 Have you been to Lebanon? Would you want to go now? Share away!
The post Solo Female Travel in Lebanon: Is it Safe? appeared first on Adventurous Kate.