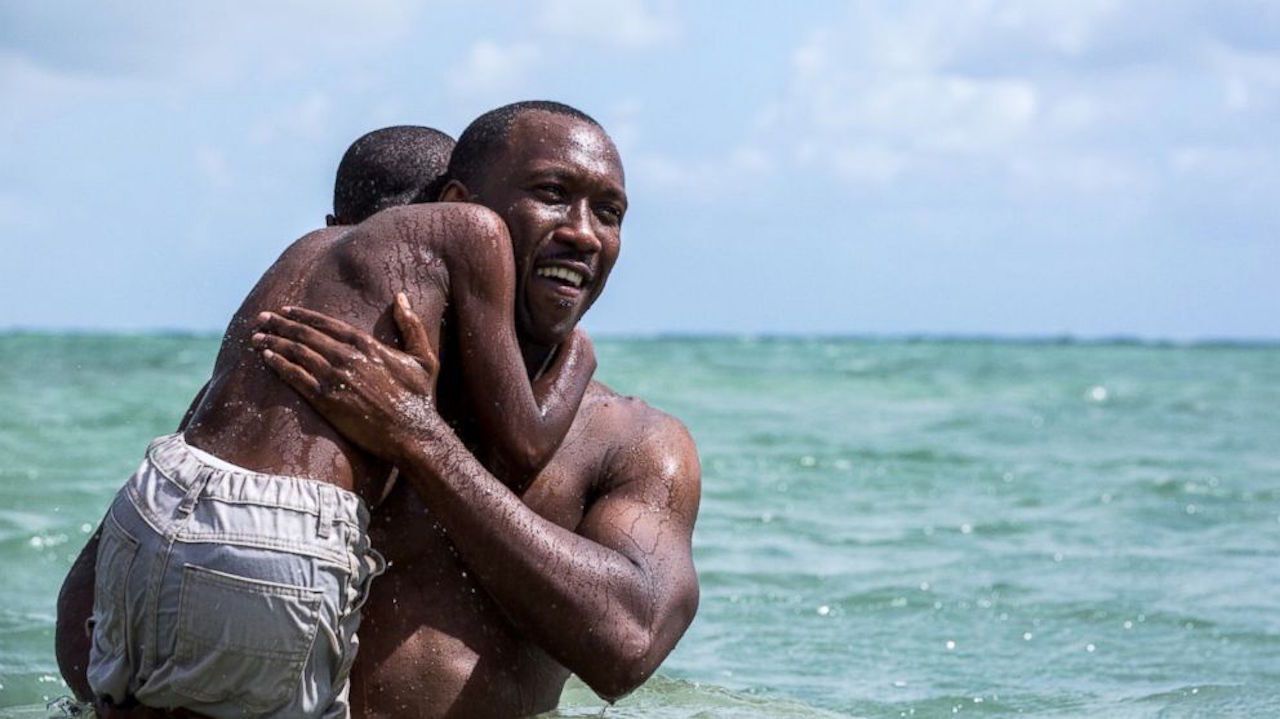 Queer culture is often sold as a one-size-fits-all stereotype even when the stereotype clearly doesn't fit. To assume every LGBTQ person worships at the throne of Cher and can be categorized as either a "Jack" or a "Will" makes an ass of "u" and "me."
Travel is an excellent antidote used to dispel these myths, but even the most experienced traveler can't adequately capture the essence of LGBTQ life in all corners of the world. That's where movies come in.
On the silver screen, viewers visit far-flung destinations and stand in the shoes of someone else for a few hours. Be it rural South Africa, a cruise ship in the Atlantic Ocean, or a ballet class in Antwerp, the best movies about queer life take us on transformative trips into the cultural soul of not only its characters but also the places in which they live.
In the past five years, queer cinema has portrayed LGBTQ life around the world as dangerous, droll, sinful, and sexy. There have been drag performers, drug dealers, filthy rich high schoolers, and dirt-poor adults. Some movies sparked protests in their hometowns; others won Academy Awards.
This list includes 10 of the most remarkable films concerning queer life today, and while there's no one-size-fits-all stereotype that defines each character, there is a common theme that connects each movie — the exploration of identity.
To be queer is to recognize yourself as something that doesn't fit into the societal norm. While each of these films explores a location where the norm is vastly different — be it Memphis, Tennessee, or Nairobi, Kenya — they all wind up on the same journey to self-discovery, which is the best kind of trip you can take.
Here are 10 recent films that dive into diverse queer lives around the world.
1. Booksmart — Los Angeles, California
On the eve of their high school graduation, academic overachievers Amy and Molly realize they missed out on all the debaucherous fun had by their classmates in the past four years. As a result, they do what overachievers do best: shove four years of partying into one wild night. The result is a romp that belongs in the pantheon of teen girl-power comedies.
Much like its masterful predecessors Clueless and Mean Girls, Booksmart (2019) features queer characters but introduces their sexuality through a progressive 21st-century lens — as a non-issue, not as a defining character trait. Although this uber-liberal take on sexuality doesn't apply all over the United States, it's certainly a reality adopted by younger generations in open-minded communities.
2. Girl — Antwerp, Belgium
This 2018 film paints a moving portrait of Lara, a young trans girl attempting her first year at a top-tier ballet school while awaiting gender confirmation surgery in Antwerp, Belgium. Although Lara has a loving father, an understanding therapist, and a doctor helping her through the transition, she struggles to manage the mental distress caused by her gender dysmorphia. The film delicately shows the ways even the most woke members in a socially liberal country can undermine the existence of trans identities by ignorantly reinforcing the gender binary. Although the film came under fire for casting a cisgender man to play Lara (Victor Polster, whose performance is a tour-de-force), the movie is one of the most gut-wrenching stories about challenges currently faced by the trans community in western society.
3. Moonlight — Liberty City, Miami
Stories concerning American queer life often favor white gay men, and Moonlight, a 2016 film that looks at three pivotal chapters in a black gay man's journey to adulthood, is a welcome departure from the norm. Director Barry Jenkins takes viewers to a part of South Florida tourists rarely visit — the Liberty City projects in Miami. Unlike the ostentatious wealth of South Beach, Moonlight explores black lives in inner-city America — lives plagued by crime, addiction, and incarceration — offering an empathetic glimpse into the universality of a world many would otherwise label as "foreign." Winner of the 2017 Academy Award for Best Picture, Moonlight's portrayal of a young man struggling with his intersectional identities is sensorial. You can taste the saltwater and feel the thick air where the protagonist, Chiron, learns to swim, falls in love, and finds balance in an unstable world.
4. And Then We Danced — Tbilisi, Georgia
Tbilisi, Georgia, a former Soviet republic at the intersection of Europe and Asia, is also at the crossroads of a fiery debate concerning homosexuality ignited by the controversial 2019 film And Then We Danced.
In the film, a male dancer training to be in the National Georgian Ensemble (a traditional dance troupe that represents the country's old-fashioned view of manhood) begins a romantic relationship with another man, leading him to risk his future in favor of living an authentically queer life. The movie is a study in all things Tbilisi — from Georgian folk dance to the city's emerging rave scene — but most important is the portrayal of LGBTQ Georgians and their struggles.
Violent protests broke out during the film's 2019 screening in Tbilisi, proof of the bravery it took to create this dangerous piece about self-expression and LGBTQ visibility in Georgia.
5. Rafiki — Nairobi, Kenya
Rafiki (2018), a film about the romance between two Nairobi-based women, was initially banned in Kenya for its positive portrayal of homosexuality. The country still upholds draconian laws criminalizing same-sex sexual activity, and this film offers glimmers of hope for queer Kenyans. The film made waves at the Cannes Film Festival in 2018 and provides insight into lesbian life in an often-overlooked part of the world.
6. A Fantastic Woman — Santiago, Chile
A Fantastic Woman (the 2018 Oscar winner for Best Foreign Language Film) follows Marina, a trans woman living in Santiago, Chile, as she fights for her rights following the death of her partner, Orlando. The lofty title leaves big shoes to fill, and Marina (a captivating Daniela Vega) is a perfect fit for the job. The story, which moves from heartfelt drama to suspenseful thriller to surrealist musical, showcases Marina's resilience in the face of all obstacles.
Although the Chilean government passed laws honoring trans identities within the last year, Marina's fictional struggle for acceptance is a struggle still faced by many trans people both in Chile and around the world.
7. Boy Erased — Memphis, Tennessee
If Booksmart represents the light side of America's queer-youth experience, Boy Erased represents the darkness. The critically acclaimed 2018 film, adapted from a 2016 memoir by Garrard Conley, follows Jarod Eamons, a college Freshman enrolled in a conversion therapy camp in Memphis, Tennessee. Conversion therapy, a form of torture predicated on the false notion that identifying as LGBTQ is a curable illness, is still legal in 31 states. No empirical evidence supports its efficacy.
The film mirrors America's complex debate over conversion therapy and has played a critical role in advocating against the evil practice. In the past few years, conservative and liberal parties across the country have worked together to outlaw conversion therapy with moderate success. While the fight is still far from over, recent progress is a sign that sweeping change is on the horizon.
8. The Wound — Eastern Cape, South Africa
The Xhosa, a South African community from the Eastern Cape Province, marks a teenage boy's transition to manhood through ritualistic circumcision. This initiation process, known as ulwaluko, is The Wound's jumping-off point, but a forbidden gay romance is its emotional core. Xolani, the protagonist, is forced to confront his hidden identity when "the love that dare not speak its name" becomes a wound of a different kind.
In 2017, cast and crew members received death threats in response to the film's controversial depiction of ulwaluko and homosexuality, proving how antiquated ideas surrounding heteronormativity are still deeply ingrained in Xhosa culture.
9. Viva — Cuba
Although Viva (2015) tends toward the emotionally melodramatic — it is, after all, a story about a young gay hairdresser with daddy issues who's launching a drag-queen career — it's worth watching if only for the cinematography featuring Havana, Cuba. Set under azure Caribbean skies, within dank apartment buildings, and along roads lined with classic 1950s cars, half of Viva's beauty is getting to explore the dynamic cityscape. The other half is experiencing a drag culture far different from the death drops indicative of American drag since RuPaul started judging queens on LogoTV. Viva is a love letter to Cuba's vibrant, though often marginalized, gender-queer performance scene.
10. Dream Boat — Europe
Tristan Ferland Milewski's 2017 documentary about a week-long gay cruise in Europe follows five men from five different countries as they navigate universal concerns plaguing the gay community. The main characters — a Dubai-based Indian man, a Palestinian from Belgium, a wheelchair-bound Frenchman, a Polish man from the UK, and an Austrian living with HIV — explore themes related to body dysmorphia, acceptance, and loneliness as they search the ship for love. The international mashup of personalities proves that no matter where they travel, most gay men in the western world still pack the same emotional baggage — and a speedo.


More like this:
11 epic LGBTQ travel books to explore the world from home
The post 10 movies that shed light on what it's like to be queer around the world appeared first on Matador Network.