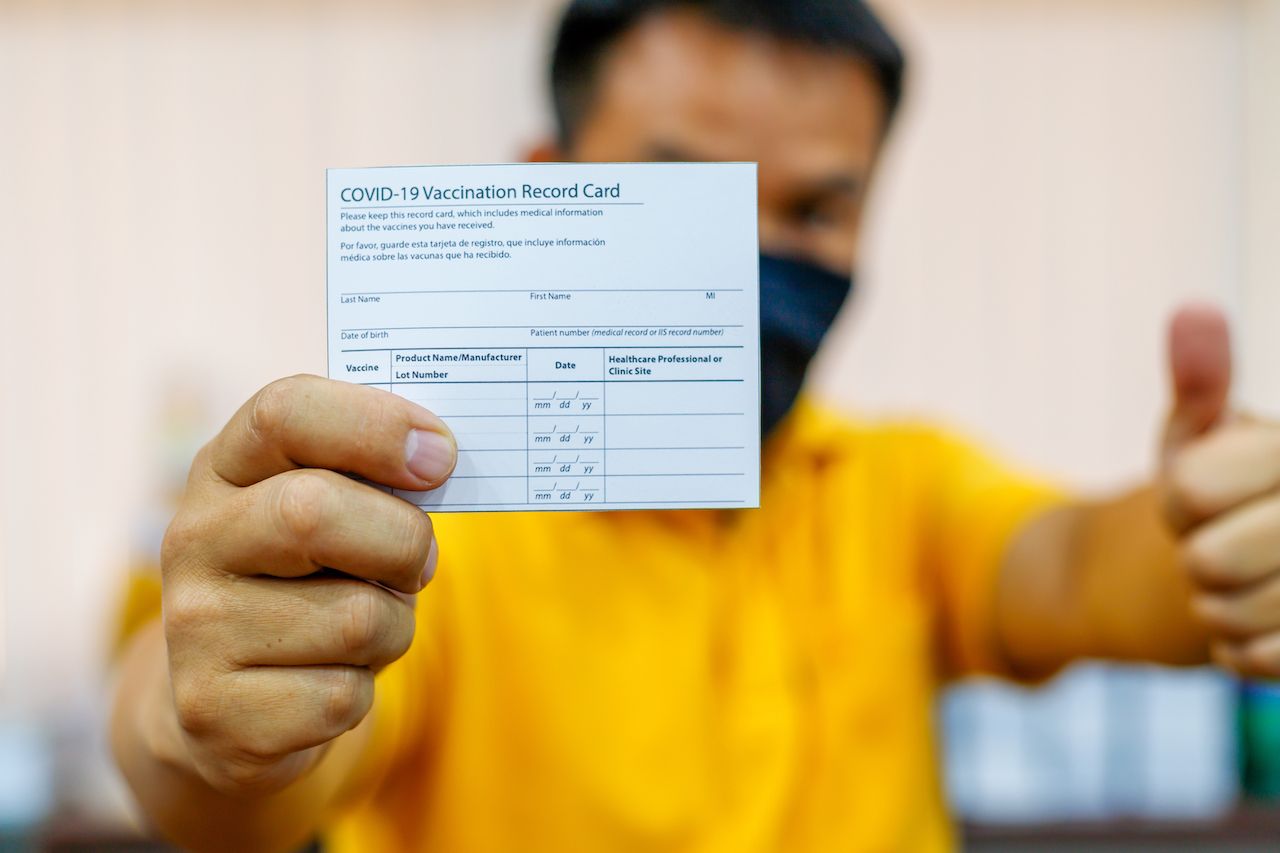 It hasn't exactly been an even playing field this year when it comes to travel innovations. Sure, new drones have taken the travel videography world by storm, and apps like Wanderlog are making it easier than ever to plan your trip. But amid a traumatic pandemic, unprecedented travel restrictions, tanking tourism economies and closed borders that separated loved ones, one innovation stands high above the rest in the world of travel: the COVID-19 vaccine.
Industry experts and Matador staff voted for the most important and consequential travel innovation this year, and the winner was clear. The COVID-19 vaccine — encompassing all three FDA-approved shots — did more than just inoculate our immune systems against a deadly virus. It acted as a key, unlocking the borders of shuttered nations. It illuminated your favorite airline's "book now" button, and quite literally reopened the door to your neighborhood restaurants. Two years ago, it would have been unfathomable that a single invention could change so much, so quickly.
The vaccine's greatest benefit, however, goes far beyond mere access. Peace of mind is more tangible, and personal, than antibodies. With an extraordinary efficacy that exceeded anyone's expectations, the vaccine did what we might have thought impossible during the darkest throes of the pandemic: make us feel safe again. It eased our nerves, calmed our minds, reassured us that we could safely board a plane to move through a crowd on Rome's Spanish Steps. It not only boosted our immune system, but our confidence in adventure and exploration.
While we should certainly celebrate the success of the COVID-19 vaccine, it's important to acknowledge that much of the world has yet to benefit from it. Whether due to poverty, politics, or logistics, many countries have only vaccinated a small fraction of their population. For them, life remains restricted and the future is still uncertain. That's why, as with any major technological advancement, accessibility is as important as invention. The COVID-19 vaccine has been a boon for wealthy Western nations, but we can't claim victory over the virus until the whole world has access to it.
We still have a long way to go in this pandemic, but the vaccine represents a momentous step toward opening borders, achieving peace of mind, and getting "back to normal." And that's worth more than even the coolest new travel app.