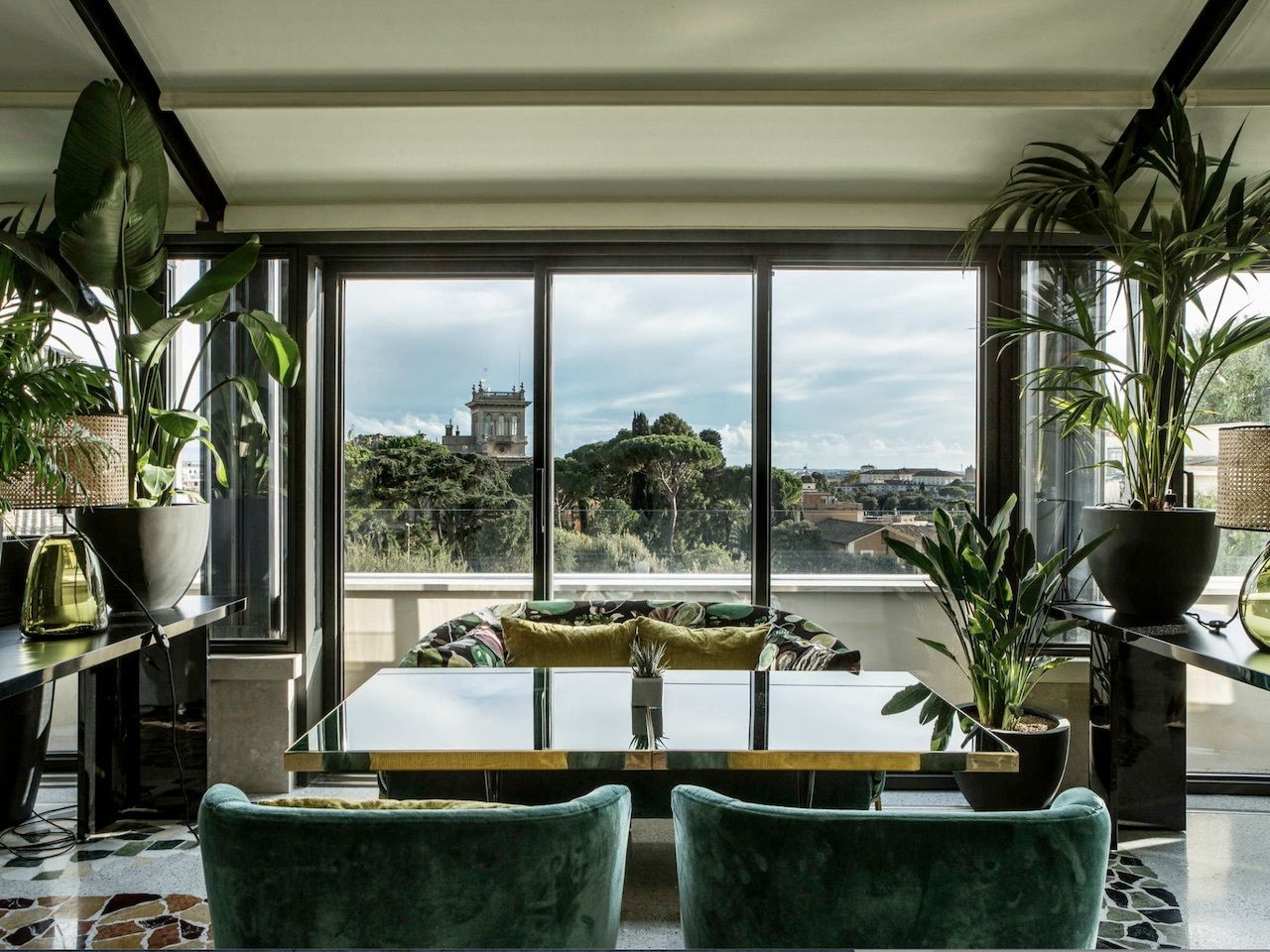 Working from Rome might rhyme with working from home, but it's a lot more enticing. The Sofitel Rome Villa Borghese is encouraging people to take a workcation to Rome by offering a workcation package. The five-star hotel and former 19th-century palazzo is located in the heart of Rome, near the Trevi Fountain, Spanish Steps, and Villa Medici, and it's put together a pretty enticing offer for would-be visitors.
The workcation package includes three customizable yoga classes on the terrace or in Villa Borghese park, a Roman pasta-making course, wine tasting, 10 hours of Italian lessons, and a running or walking tour of the city that stops at the Colosseum, Roman Forum, and St. Peter's Square. Oh yeah, and the tour is led by a former Italian National Olympic Committee coach who also happens to specialize in art history.
Good luck finding time to actually work.
The package also includes round-trip transportation from Rome's Fiumicino Airport or the main train station, virtual concierge service, accommodations, and 20 percent off all food and drinks at the hotel.
As for the food and drink, you won't even want to leave the grounds. The hotel features one of the most stunning views in all of Rome at its restaurant, Settimo. Located on the seventh floor, Settimo overlooks the lush Villa Borghese gardens and has an intimate terrace. Be sure to have a craft cocktail there at sunset before switching to wine with your dinner inside. The menu features contemporary Roman cuisine like tortellini with oxtail ragu, and saltimbocca with pan-fried chicory and stewed onion.
The package costs $1,082 per night and is available for a minimum stay of 14 nights. It may cost a quarter of your salary, but working from Rome is always better than working from home.

The post This stunning hotel offers pasta making classes, yoga, and some of the best views in Rome appeared first on Matador Network.