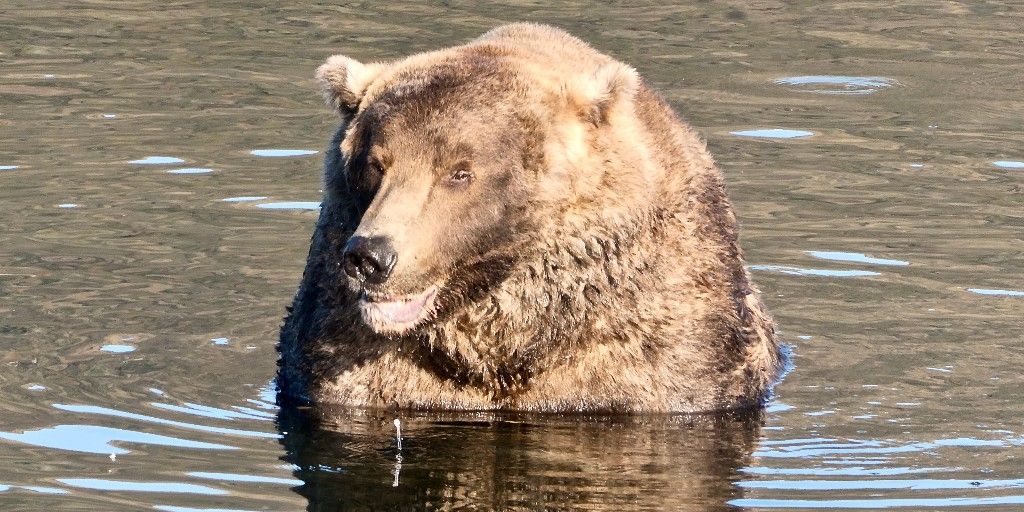 The infamous 480 Otis was officially named the winner of Fat Bear Week, for the fourth time.  Fat Bear Week is the online competition that documents the bears' pre-hibernation weight gain in Alaska's Katmai National Park & Preserve. Almost 800,000 votes were cast in the weeklong contest with Otis' 51,230 votes beating bear 151 Walker's 44,834 votes in the final round. At 25 years old, Otis is one of the oldest bears in the park.
For the seventh year in a row, Katmai National Park & Preserve held its tribute to chunky, healthy bears with this weeklong celebration. The competition itself is organized in a bracket system, where bears commonly spotted on the park's Bear Cam face off for votes. In the single-elimination bracket-style tournament, voters decided who took home the coveted title. Now that it's over, the bears can go and hibernate until spring.

A version of this article was previously published on October 9, 2020, and was updated on October 6, 2021, with more information.
More like this
The post Bear 480 takes the crown in Alaska's Fat Bear Week appeared first on Matador Network.