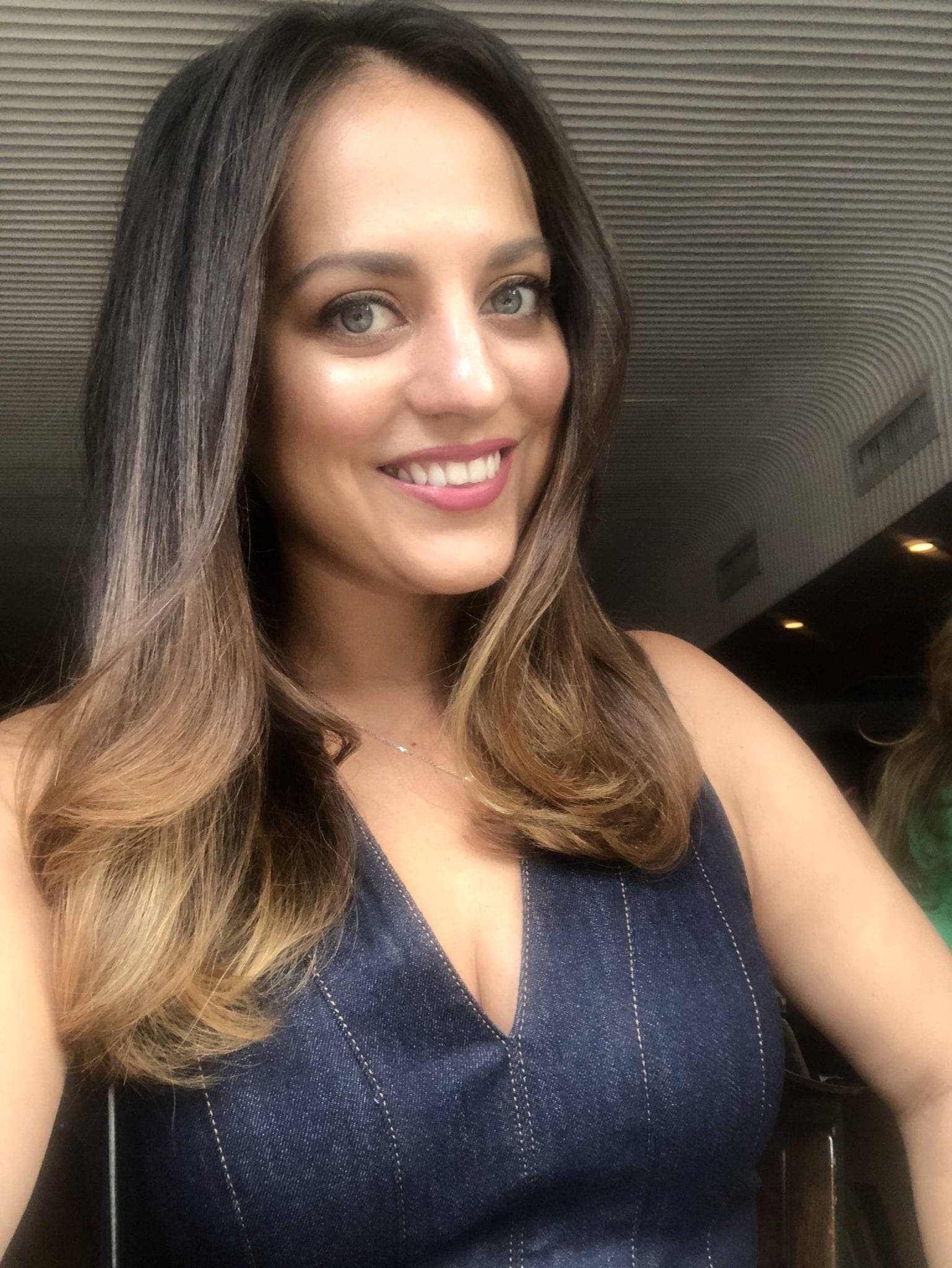 Yesterday was my 34th birthday. I'm celebrating it in a way I never could have predicted — at a beach volleyball tournament in Vienna, of all places!
I actually missed out on writing a 33rd-birthday post last year. Time to make up for it.
Here are some takeaways from the past year that I'd love to share with you.
My skin FINALLY cleared up.
I've been dealing with nonstop acne since I was a teenager. It was never so bad that I needed medication, but it was a constant annoyance and led to some scarring.
And while I thought acne was solely the domain of teenagers, it continued throughout my twenties. And into my thirties. I would gripe with my friends, wishing there had been some downtime in between zits and wrinkles!
There were occasional periods when my skin was clearer than usual — often when I was traveling in Southeast Asia — but it never abated. And once I moved to New York, it seemed to get worse (perhaps due to urban pollution?), and it seemed like I always had one giant zit festering somewhere on my chin.
And then, at age 33…it stopped.
How? Honestly, I'm fairly positive it was Whole30 (eating a super-restricted paleo diet for 30 days). A week into the program, all my big zits were gone and I marveled at the novelty of going to bed without slathering on PRID and a bandaid. And after I finished Whole30, my skin stayed clear. Perhaps I just needed to get something out of my system?
Nowadays I might break out a bit the week before my period or if I eat a lot of junk, but nothing like before. And I am SO grateful.
I'm using better skincare products today, too. While Whole30 got rid of my acne, I think the better products are keeping it from returning.
My absolute favorite skincare product is the Drunk Elephant Babyfacial, an AHA/BHA mask that I use once per week. It smooths out literally everything. After I wash it off I put three drops of Drunk Elephant marula oil on my face and go to bed. I wake up with the softest skin ever.
For my day-to-day, I use the Fresh Soy Face Cleanser, Son & Park Beauty Water as a toner, Drunk Elephant C-Firma Day Serum, Drunkelephant Shaba Complex Eye Serum, Clinique Superdefense SPF 20 Moisturizer, and at night I use Drunk Elephant TLC Framboos Glycolic Serum.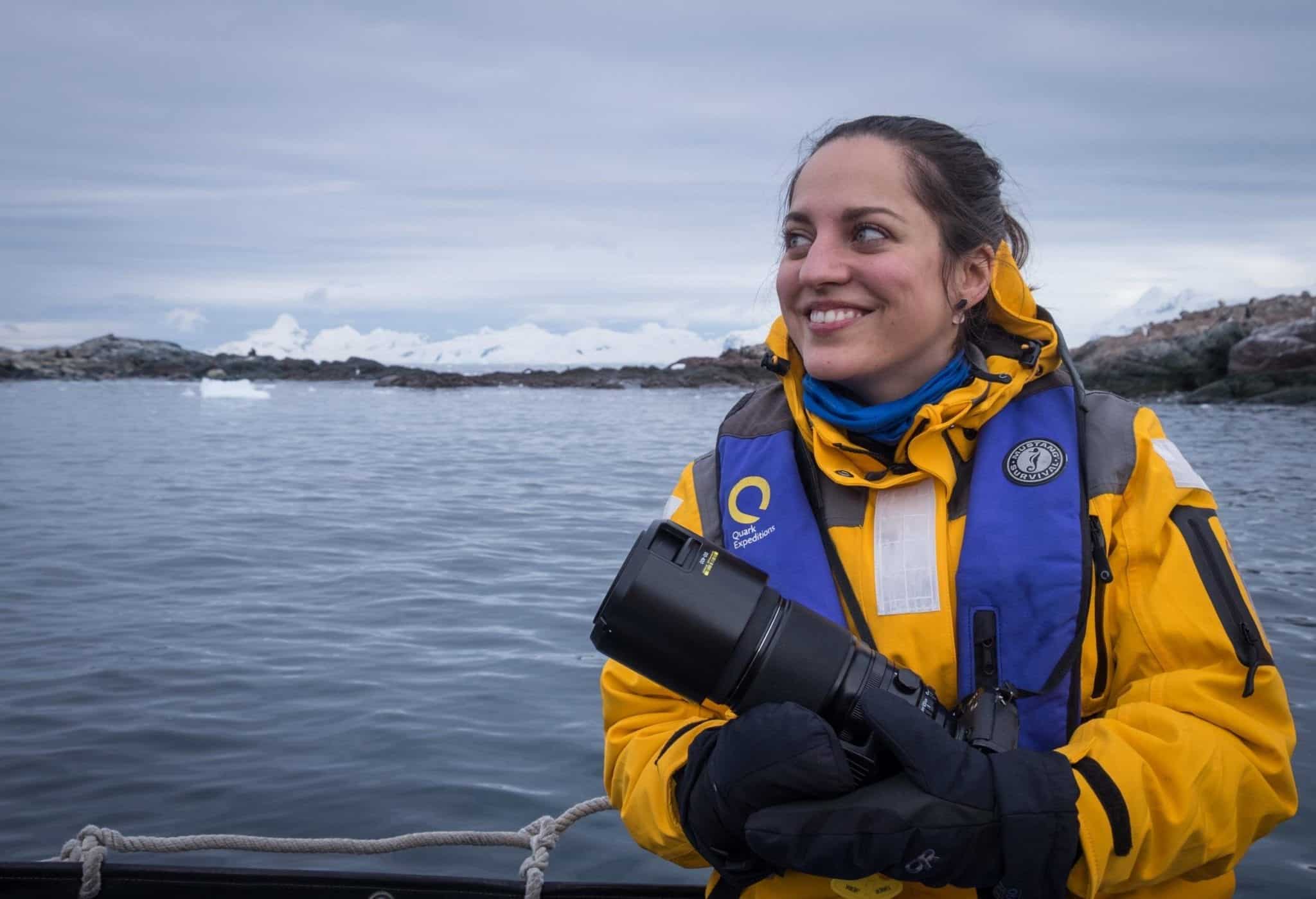 I am at my most creative when I digitally detox.
Antarctica was amazing on so many levels — but what I didn't expect was what it would do for my brain.
The only internet I had on board was a special email address that I used to communicate with three family members and three friends. Other than that, I was completely offline and filled my days with reading and photography, other than endlessly browsing my phone.
It was like my entire body changed. I have never felt so creative. My mind was coming up with ideas at a rapid pace. It was like my brain was wiped clean and I got to fill it with what was brimming inside me, not what came to me from outside sources. On the journey back across the Drake, I wrote my heart out, including one of my best posts ever.
As soon as I got back to Ushuaia and logged into Facebook, I was disgusted with most of what I read. Every post seemed trite and meaningless. I promptly unfollowed a bunch of people whose friendship I value but whose updates make me roll my eyes; after 12 days offline, their words seemed like poison.
The biggest conclusion is that I need to spend more of my time offline — for the sake of my mind, my career, and my life.
This is usually where I tell you I've made changes — but I haven't done any kind of a digital detox since, nor have I chosen ways to spend less time offline. I need to start doing both of these things, because the rewards are so great.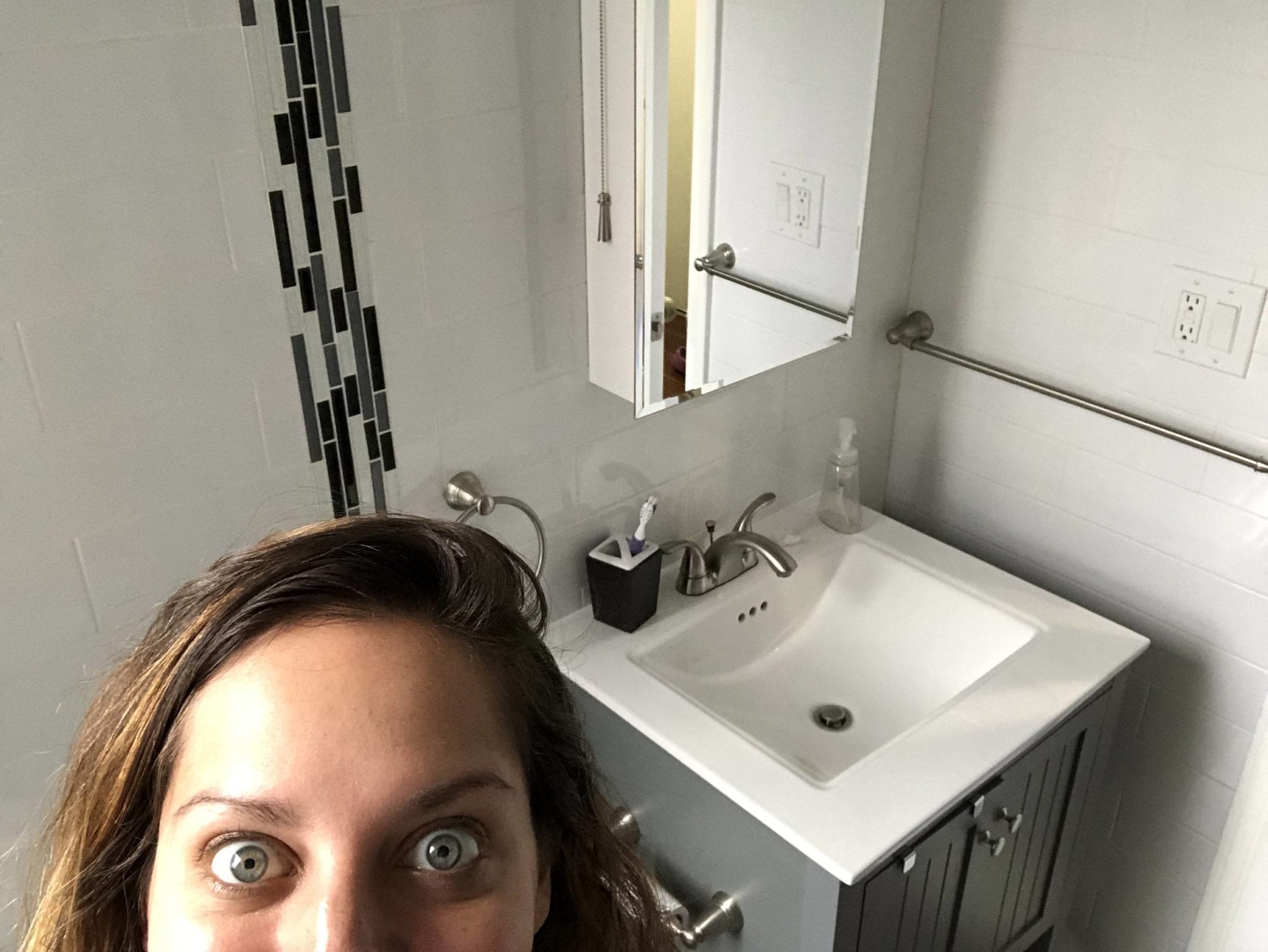 One of my favorite days this past year was when I discovered the Mr. Clean Magic Eraser.
This is probably the most pathetic thing on this list, but man, THAT DAY WAS FUN.
Seriously. Do you know what you can do with a Mr. Clean Magic Eraser?! Have you ever used it on a light switch? That shit takes anything off of anything!
Also, I'd love to give a shout-out to podcasts for existing, because that's literally the only way I ever get my house clean.
This is how you know you're in your thirties.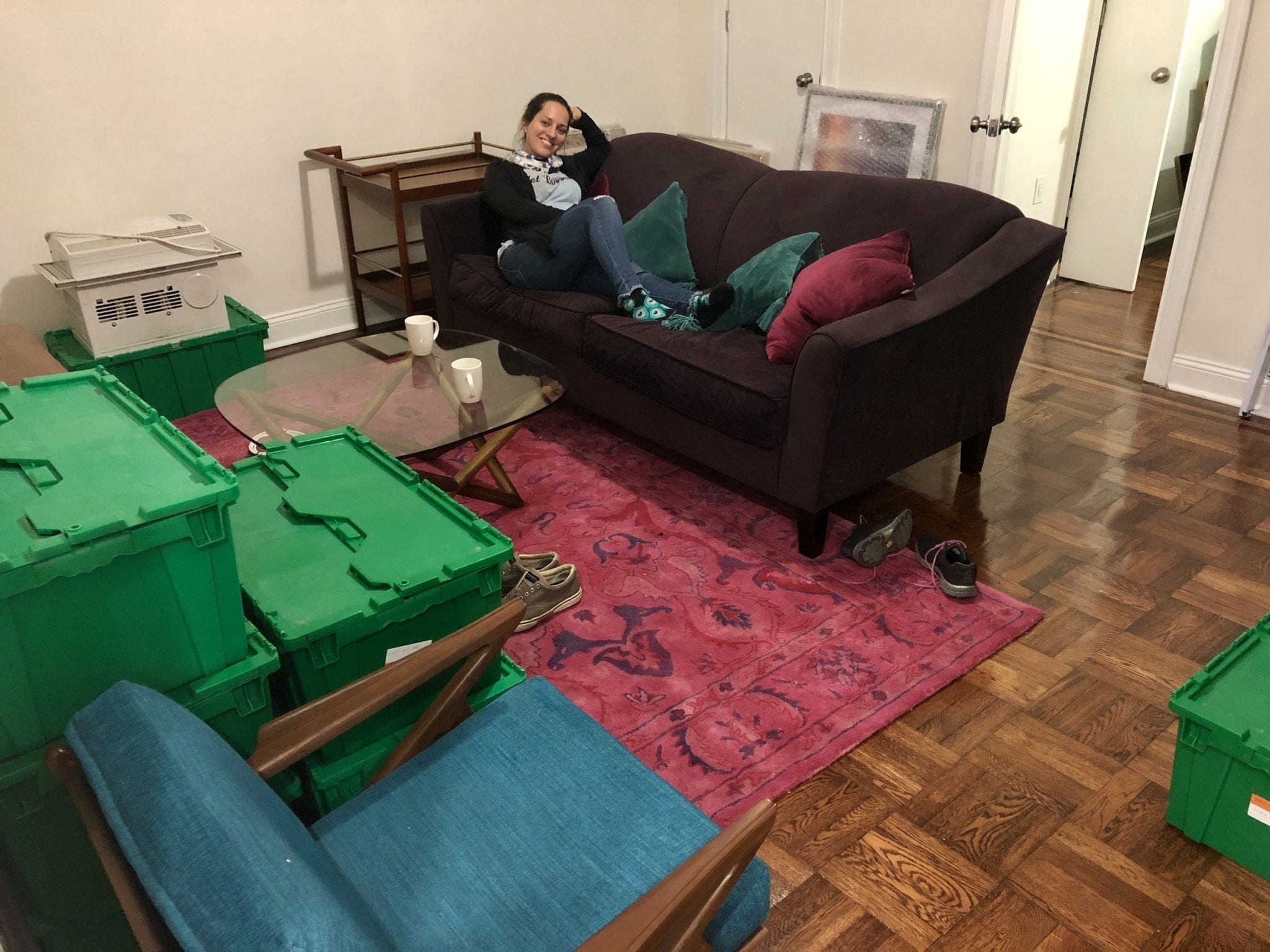 Being forced to move really sucks.
I was absolutely shocked when I got the text from my landlady telling me she was selling the building. I had wanted to stay there a third year, perhaps even a fourth. My first place was a dream come true — my own brownstone apartment on one of the prettiest blocks in the whole neighborhood.
And I found this out literally the day before I had a trip to Vegas with my friends — not exactly ideal timing. I spent much of that trip combing through StreetEasy, emailing brokers, and setting up viewing appointments.
But I lucked out — I hit the ground running the day after I came back and found a new place extremely close by. It's an upgrade in lots of ways (it's enormous, it's recently renovated, there are four closets, there's an elevator, and it's rent-stabilized) and a downgrade in others (it's not as nice a building, there's no in-unit washing machine, there are some building maintenance issues, I still don't have a working intercom, there were some noise issues in May).
This is where most people chime in and say, "You should buy a place, you're throwing away money on rent." My dudes. Buying a place in New York is so far and beyond buying a place almost anywhere else in terms of the money you need to put down up front; the cost of upkeep, maintenance, and taxes; and the additional hoops you need to jump through in order to secure a place.
In other words, don't expect me to buy a place anytime soon.
Even if I suddenly had millions of dollars to spend on an apartment, I'm not sure where I would want to live. Maybe the Upper East Side? Maybe Brooklyn Heights? Maybe Chelsea?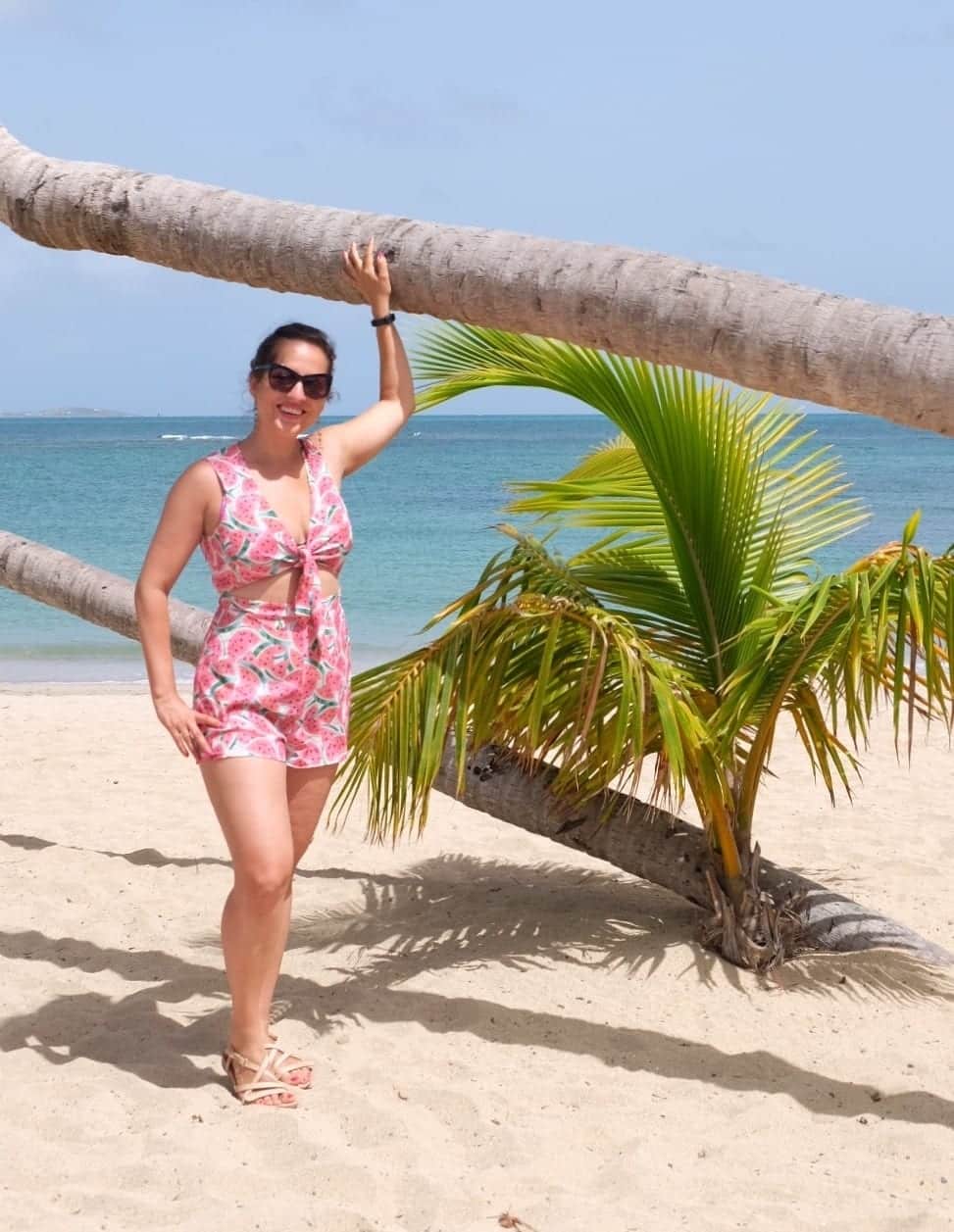 Fashion is fun and I'm not going to apologize for loving it.
For years, I funneled all my money into travel. I was willing to sacrifice every nonessential expense for the sake of my travel dreams. I gave up 98% of socializing, entertainment, fitness, even sleep, staying up until 2 AM doing freelance work before getting up at 6 AM to go to work, all so I could save for travel.
That has since changed. I've never been the kind of person who was happiest without possessions; I like my stuff. It makes me happy to live in a well-decorated home. And now that's extending to fashion.
Truthfully, I don't think I had any sense of style until I turned 30. Mostly I lived in jeans, tall boots, and black tops, rarely deviating from that pattern.
So what changed? Making the transition to a settled life and moving to an extremely fashion-conscious city was undoubtedly part of that. (Seriously, every time I go out in New York I wonder if I'm overdressed, and every time there are tons of people more dressed up than me.) I started venturing out of my predictable style, getting new pieces from Trunk Club and Rent the Runway Update.
There is a bit of a rivalry going on between longtime bloggers and newer Instagrammers — who is more influential? Who deserves more money? Do fashion shots in cool locations even influence would-be travelers? Should fashion models who happen to travel be given the same value as expert travelers who have been writing in depth about travel for years? Are brands investing too much in gorgeous but blink-and-you'll-miss-it Instagram content when they could be investing in blog content that lives on for years in search engines?
I've certainly waded into this discussion. My biggest concern is that fashion models who don't know much about the realities of travel are giving poor travel advice, which could mislead or even endanger their followers. As someone whose career is teaching women how to travel the world safely on their own, this is the foremost concern in my mind.
But this battle backfired a bit — a lot of longtime bloggers have been implying that "real" travelers are the ones who don't dress up. And I disagree with that, too. What you wear should have nothing to do with how knowledgeable you are about travel. I'm a travel expert. And I like to dress up, too. Por que no los dos?
Fashion is not the enemy here. Faux influencers are. I feel so much better about myself when I'm dressed up. It gives me an extra spring in my step. So I'm doing it more often.
Being an auntie is the absolute best.
My closest friend welcomed a baby boy this past spring and he is AWESOME. Just look at those little dino feet! It honestly took awhile for most of my friends to have babies, so this is the first time that I've been close enough to any baby to be an aunt figure.
I didn't go through an existential crisis like a lot of people do, worrying that our friendship was gone forever. I knew things would be different, and harder in ways I wouldn't anticipate, but I looked at it as the next step — and a door opening to something even better.
And it is better. Honestly, I'm crazy about this little boy and I love being part of his life! Every day he's doing something new and different. I'm looking forward taking him on adventures around the city when he's a little older. And by adventures, I just mean the library and the playground!
The other day I was hanging out with two of my friends and their babies and I said, "You know, I knew everything was going to be different once you had kids, but I have to say, hanging out like this is really nice."
"Thank you for saying that," one of my friends said. "It means so much to me that you, as someone who doesn't have kids, actually likes spending time like this."
Of course I do. Sure, we're not leaning out of cars and honking at hot guys like when we were younger, but I'd take hanging out around a table as my friends feed their kids over almost anything else.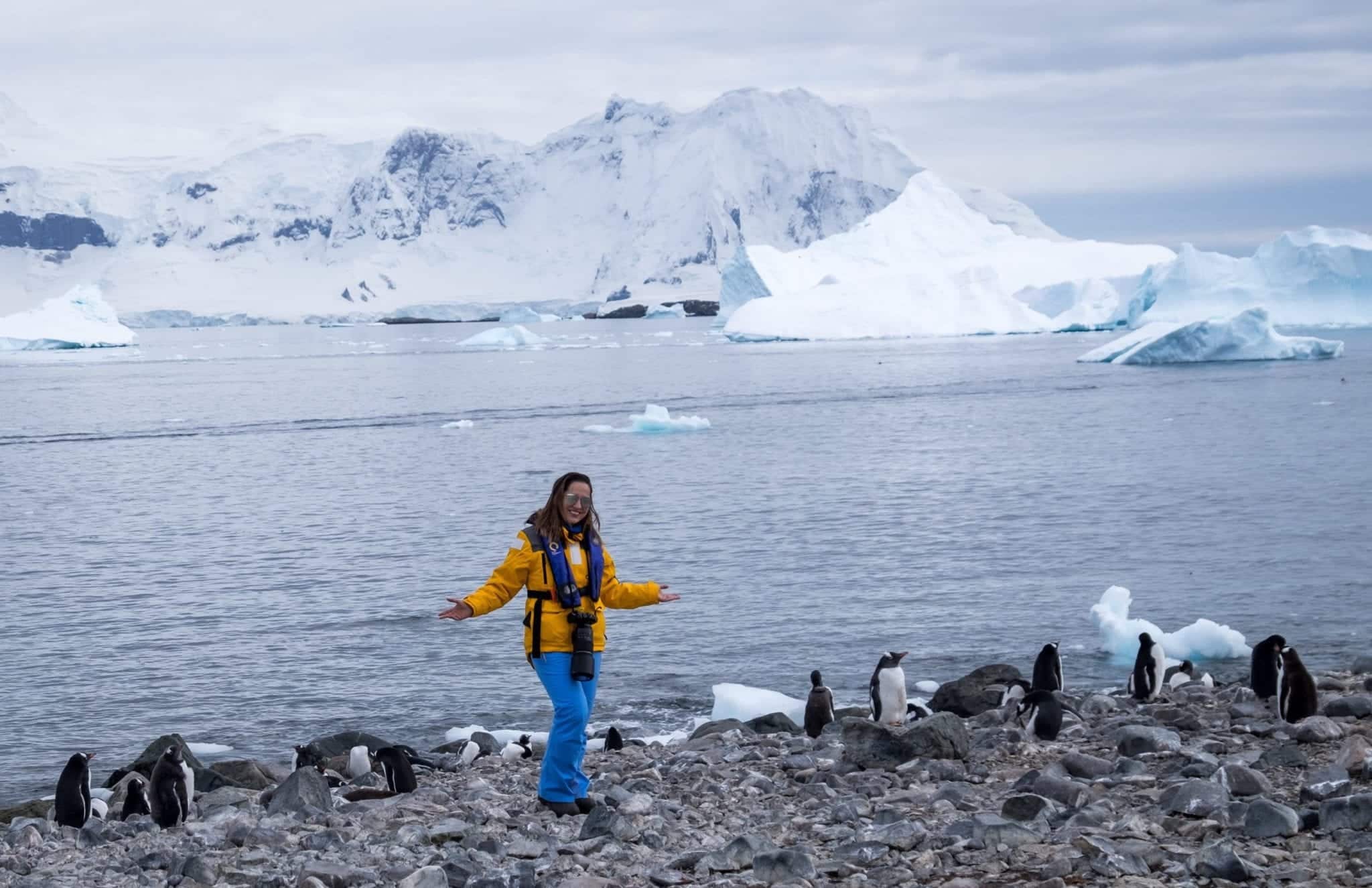 My travel hunger has diminished significantly.
I will always love to travel — but I don't feel as desperate to travel as I once did.
One reason is that I achieved my two biggest travel goals this year at age 33: I visited my final continent (Antarctica) and my final countries in Europe (Belarus, Lithuania, Estonia, Russia, and Cyprus).
I would like to get to 100 countries eventually (I'm at 76 now), but I don't feel in a rush. There was a sense of desperation that drove my travels for so long and it's hard to figure out exactly where I'm going to channel it now, or if I even should.
I do feel an urge to travel to more obscure places, though. Both for me and for the blog. Going to Lebanon was a thrill because there was no information online specific to solo female travelers. I loved writing my solo female travel in Lebanon guide and I'd like to do that in other places.
The three countries I'm most eager to visit are Brazil, Georgia, and New Zealand. But New Zealand has been covered to death by tons of bloggers — it would be hard for me to uncover new ground there. Georgia is starting to become a very popular destination for bloggers, and the tourists will follow within a few years, as they always do. Brazil, however, doesn't get much coverage, especially outside the major cities and the Amazon, and there could be opportunity there.
That said, I don't want to fall into the trap of feeling obligated to travel to certain places because they're not as well covered by other bloggers. I wrote earlier this year that I never want my travels to be overwhelmed by obligation, and that's the main reason why I don't want to travel to every country. That would result in me growing to dislike my travels.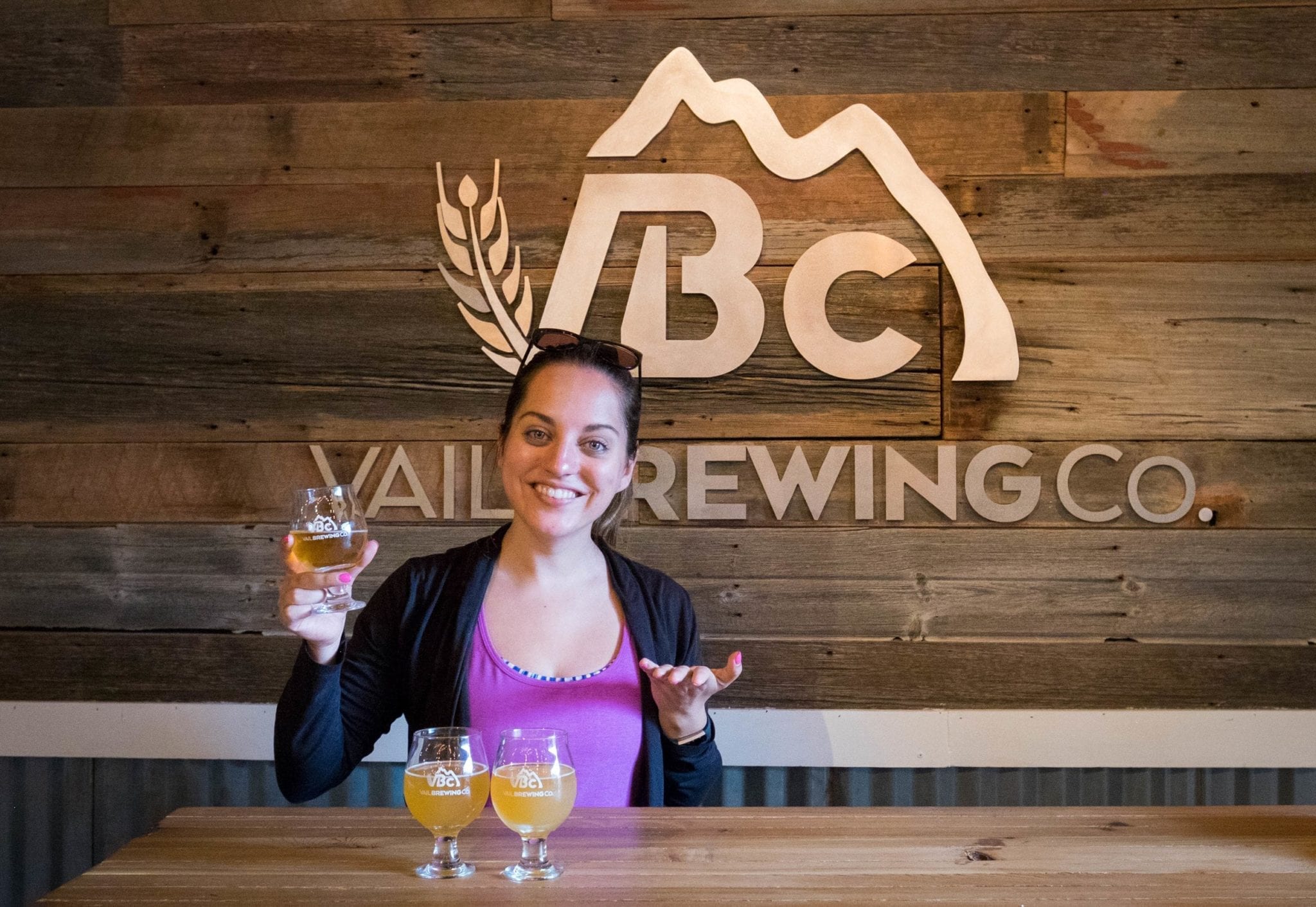 I give fewer fucks with each passing day.
And I'm told you give even fewer in your forties, fifties, sixties, and beyond. That's pretty awesome.
I've been a hardcore worrier my entire life. But something has happened in the past year — I've learned to let go of some of it.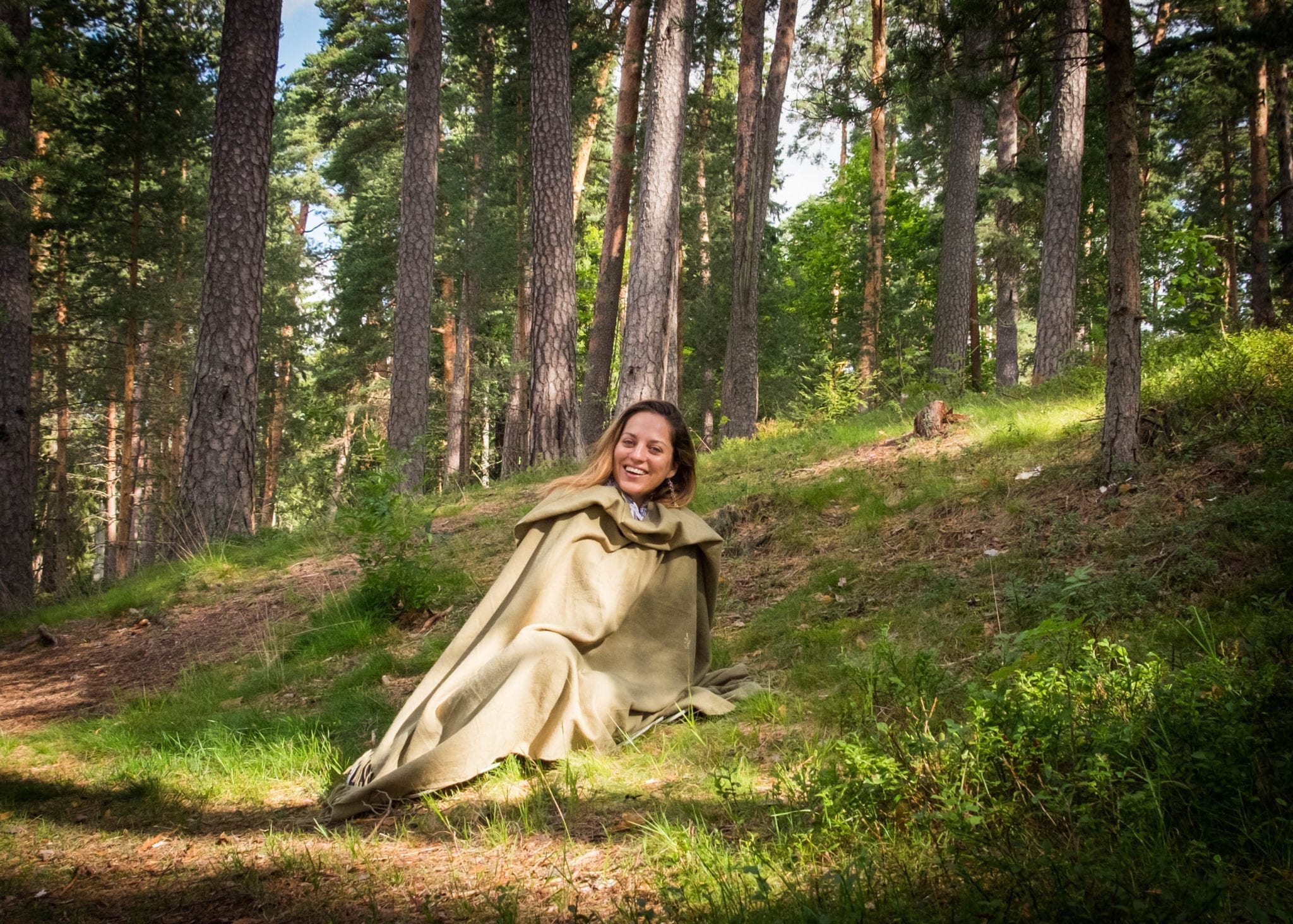 So what's coming up this year?
I'm laughing because I really have no idea! I do have some work-related goals, and I prefer keeping that kind of stuff private, but I don't have much of anything planned travel-wise.
Other than working and volunteering in advance of the 2018 midterms in November, speaking at the New York Times Travel Show in January, and watching my little baby friend smash his first birthday cake in the spring, there's nothing on my schedule going into 2019. And that's great. I'm sure plenty of opportunities will pop up, and I plan to seize them.
Part of me wants to do an Amtrak trip, crossing America by train. I'd like to do that in the warmer months. Another part of me thinks that it's finally time to do the trip to Georgia, Armenia, and Azerbaijan that I've been dreaming about for years. And it's shameful how I've only been to one country in Africa (South Africa, and I've been three times, but still…).
And another part of me knows that I'm impulsive and fickle and will probably change my mind a million times along the way. I also have to decide whether I want my hair to be brown or blonde or something else entirely, because I've been not making up my mind for about six months now. We'll see what happens!
Thank you for being here and letting me keep this dream alive.
The post What It's Like to Turn 34 appeared first on Adventurous Kate.